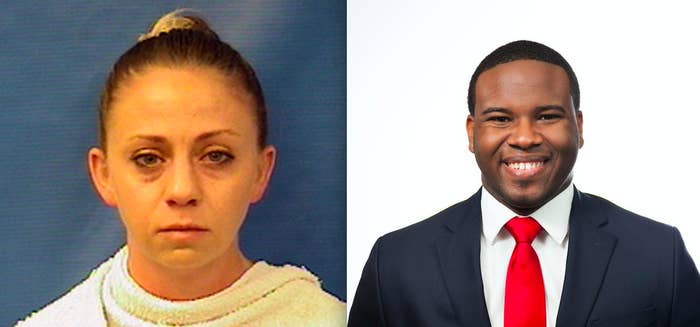 The white Dallas police officer who shot and killed her black neighbor inside his apartment has been fired.

Amber Guyger, 30, was arrested and charged with manslaughter on Sept. 9, three days after she fatally shot 26-year-old Botham Jean after entering his apartment allegedly believing it was her own.

In a statement Monday, Dallas Police Chief U. Reneé Hall said Guyger was terminated after an internal investigation concluded that she had "engaged in adverse conduct when she was arrested for manslaughter."

Guyger had been on paid administrative leave since the shooting.
In an interview on BuzzFeed News' AM to DM last week, Jean's mother expressed frustration that Guyger had retained her position at the Dallas Police Department following her son's death.

"The question I keep asking is: What if she was not a police officer? I want us to put that aside and just say one of the other neighbors made all these mistakes that led to a murder. I want her to be treated just like that person," Allison Jean said.

This is a developing story. Check back for updates and follow BuzzFeed News on Twitter.