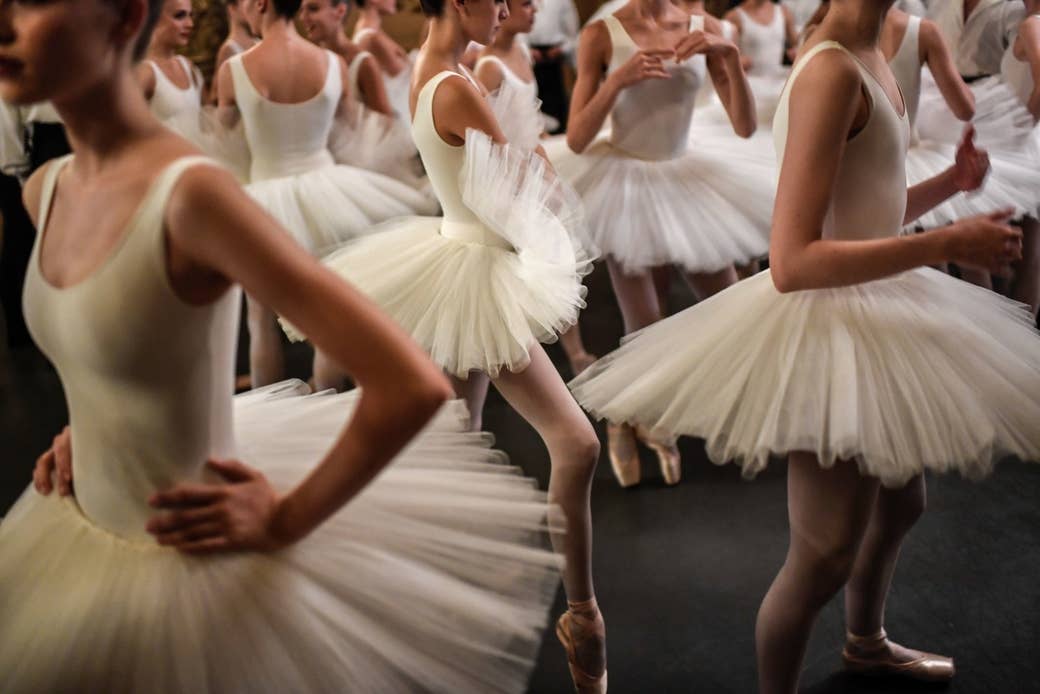 The night I broke my back in a ballet rehearsal was not the first time my own body betrayed me, but it was the first time I realized how I had been complicit in its sacrifice. It was a late-night rehearsal for a piece I was in as a college dance major, a misstep, a falling out of sync with my partner. The steps led me to him but the music seemed to lag, so I jumped late, or he caught me late, and we fumbled in the seconds before gravity took over. In a moment that has cleaved my life in two, I felt a snap down low, where my back was often sore, and before I knew what had happened I was on the floor staring at the ceiling, wanting only my mother. The other dancers' faces appeared, sympathetic, but I was scared by how acute the pain was, and what it would mean about finishing my rehearsal that night.
That night in the hospital a doctor showed me, with the tip of his pen, the tree trunk of my spine, where two vertebrae had compressed and begun to leak fluid, and where my spine had fractured. My entire pelvis had also dislocated, something that had happened before and has happened since, but not with the same suddenness. I saw the doctor size up my frail frame, noting the fine hairs that had begun growing on my shoulders to keep a starving body warm. But I wasn't ready to have that conversation for another year or two; that night, all I could focus on was whether I would ever dance again.
"I think you need to be asking whether you'll ever walk without a limp," the doctor told me. My parents drove three hours to come get me and bring me home, and I had to relearn how to do daily tasks with chronic and acute back pain, like drive a car or put on pants. A few years later, after I had healed enough, I joined a small dance company, but the pain in my back forced me daily to take stock of my own body, its needs and limitations, and to either continue hurting it or to use it to navigate through a world without ballet. Eventually, the culture of ballet was not inclusive enough for me to stay — it wouldn't work with my limitations, and it required me to sacrifice my time and body in the name of art. Ballet was an austere and unrelenting master to me, one that asked more of me than I could give. I have missed ballet every day since, and yet I am disturbed by what, exactly I'm missing.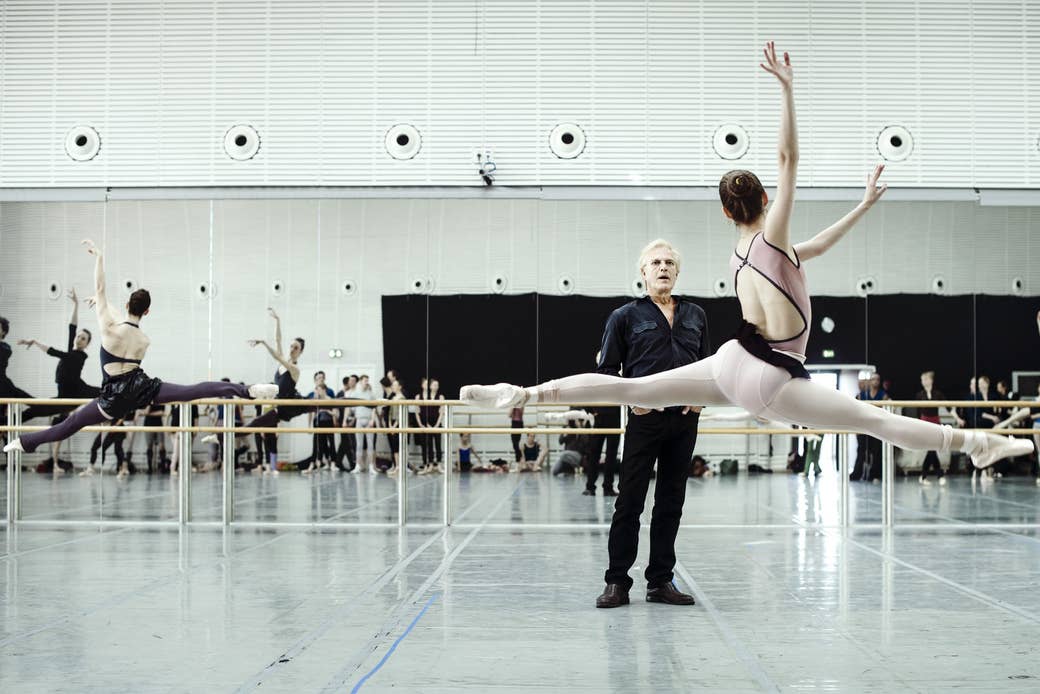 2018 has become the year of ballet's reckoning: In January, the New York City Ballet lost its longtime director, Peter Martins, who stepped down following allegations of abuse and sexual misconduct, which he denies. Two months later, in a headline worthy of the Onion, Les Grands Ballets Canadiens announced "Femmes," an evening of dance on the subject of women, without a single woman choreographer on the program. Oregon Ballet put on a similar, although less publicized, program. In April, Paris Opera Ballet dancers claimed bullying, sexual harassment, and dissatisfaction with their director. Recently, NYCB has been in the news again since a former ballerina, Alexandra Waterbury, sued the company after three male dancers shared sexually explicit photographs of her without her consent; one of the three men named in the lawsuit resigned in August, and the other two were fired this month. According to Waterbury's lawsuit, the company made it possible for its male dancers to "degrade, demean, dehumanize and sexually abuse women."
"Every time I see a little girl in a tutu or with her hair in a bun on her way to ballet class, all I can think is that she should run in the other direction," Waterbury told the New York Times, "because no one will protect her, like no one protected me."
Women's contributions to ballet have historically been the most ephemeral: They are the archetypal ballerinas, whose careers depend on the constant vanishing point of dancing.
Women's contributions to ballet have historically been the most ephemeral: They are the archetypal ballerinas, whose careers depend on the constant vanishing point of dancing, over as soon as it happens. The parts of ballet that last past the moment of its occurrence — choreography, teaching, and artistic direction — have long been dominated by men. And this moment, which offers us a chance to have a mainstream conversation about the sexism of ballet, is also an opportunity to seriously consider what ballet's future might look like. What needs to change to make it less damaging to women, while still preserving its value and beauty? And who needs to be more included in order to effect that change?
One obvious step in the right direction is including more women in those creative and leadership roles. NYCB's job posting for their new director highlights the company's need for "a humane leader for whom people wish to perform their best." The posting also calls for a commitment to time-honored choreography by George Balanchine and Jerome Robbins and a focus on the School of American Ballet, where 95% of NYCB dancers train. Its "wish list" is designed to attract someone who knows the repertory but for whom dancers' health and safety is of primary concern.
Celebrated former NYCB principal ballerina Wendy Whelan, for example, would be a welcome replacement for Martins. As a dancer, Whelan has been more vocal than most about her relationship with her body. She starred in the 2017 documentary Restless Creature, about an injury that threatened her career and the subsequent pressure she felt to retire, and the documentary shows her ultimately coming to terms with a new identity as a dancer who has aged past her own ballet career. By confronting it so publicly, Whelan has confronted the limited strictures that govern the very perception of contemporary ballet: that it is necessarily ageist in its demands of the human body, that it excuses and glorifies a culture of dancing through pain, and that it relies on women's bodies to be the tools of its expression, forcing its rigid ideas of beauty even at the expense of safety and comfort.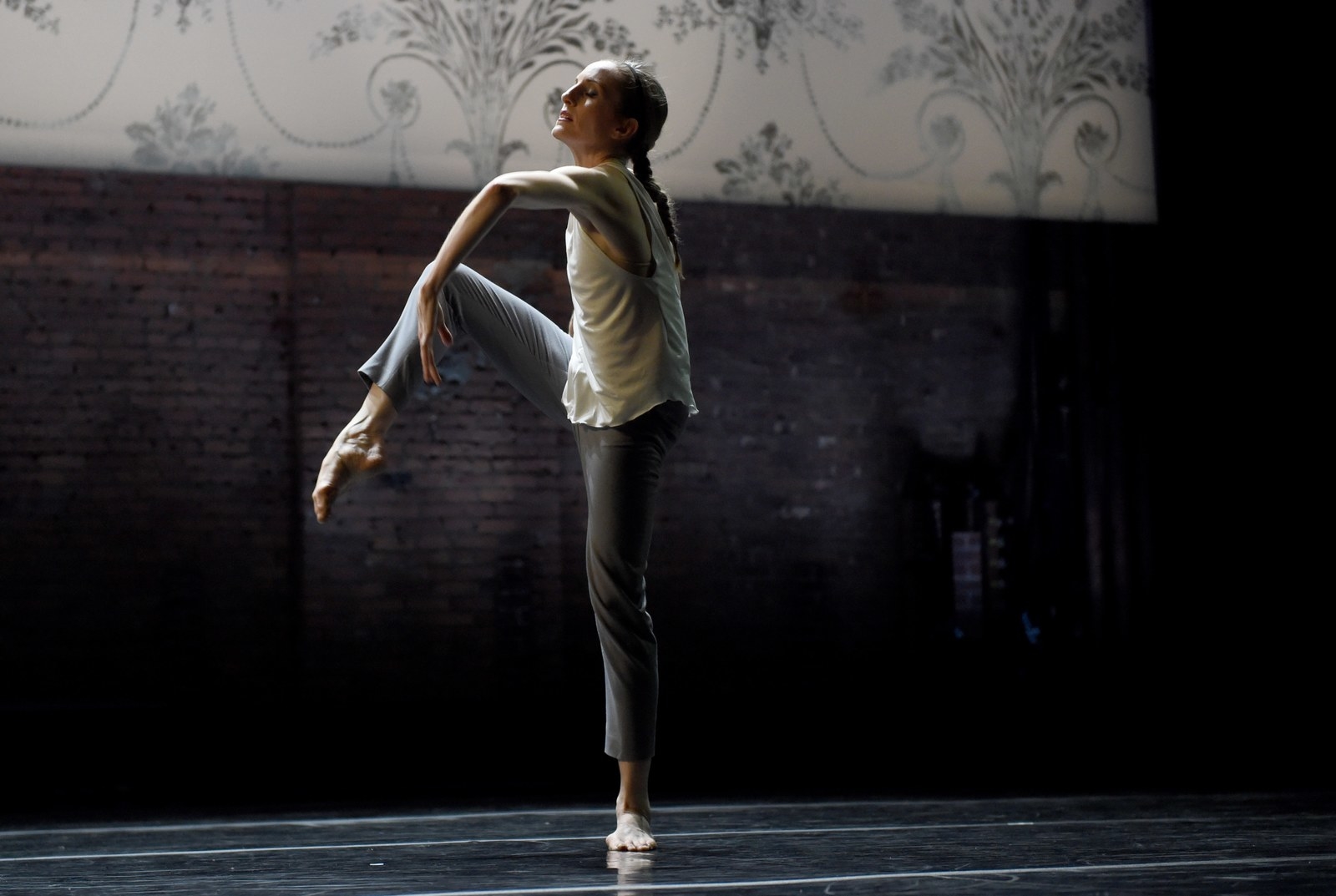 The devaluation of women's bodies in ballet starts early, and the casual assumption of male control over those bodies is normalized to the point of being completely unremarkable, even unnoticeable. Hope Fisher was a dance major at the University of California, Irvine, when something happened to her during a ballet class that she now feels crossed a line. "A male teacher put his hand on my hip in order to keep it down," she wrote in an email, "then put my leg on his shoulder in à la seconde [leg to the side] and proceeded to walk closer to me in order for my hip to stay down and leg to go higher. At the end of that adjustment we were practically hip to crotch as I was nearly in a split with my foot on his shoulder." She said it didn't register at the time as anything other than a necessary adjustment, because of "the notion that [her] body is not [her] own in that space." She added, "As a dancer I am always asking, 'What do you want? What do you want me to do? How do you want me to do it?' Almost never do I ask myself what feels good to me."
To grow so accustomed to privileging how a body looks, at the expense of how a body feels, seems like a dangerous game.
Just being in the ballet studio, she said, it is assumed that you can be adjusted at any point by a teacher, choreographer, or partner. Personal boundaries are crossed through persuasion or physical adjustment, without asking the dancer to check in with her own comfort and ability. It's simply not part of the equation; if a dancer can't keep up, there is always someone willing to take her place.
I asked Hope who the teacher was. "You definitely know who that was," she wrote back. And I did — I was a dance major in the same program before my devastating back injury. I was probably in the room when that happened. But like Hope, I was used to the ways ballet students' bodies are manipulated and pushed, and I recognized the assumption that permission was granted by the very fact of us walking into the studio.
To grow so accustomed to privileging how a body looks, at the expense of how a body feels, seems like a dangerous game. At no point in any ballet class I ever took was there a chance to revoke or rethink our implicit consent to teachers, choreographers, and partners who must, for the aesthetics of ballet, touch women's bodies to perfect positions or movement — either directly or, as in my experience, through encouraging us to dance even when our bodies felt very, very wrong. Now, years removed from daily classes, it strikes me as predatory for a male professor to put a woman student's leg on his shoulder and walk toward her until their genitals are nearly touching. This was not for her own safety — to help her keep correct alignment — but merely to push her to become more flexible, testing the unique challenges of ballet on the canvas of a young woman's body.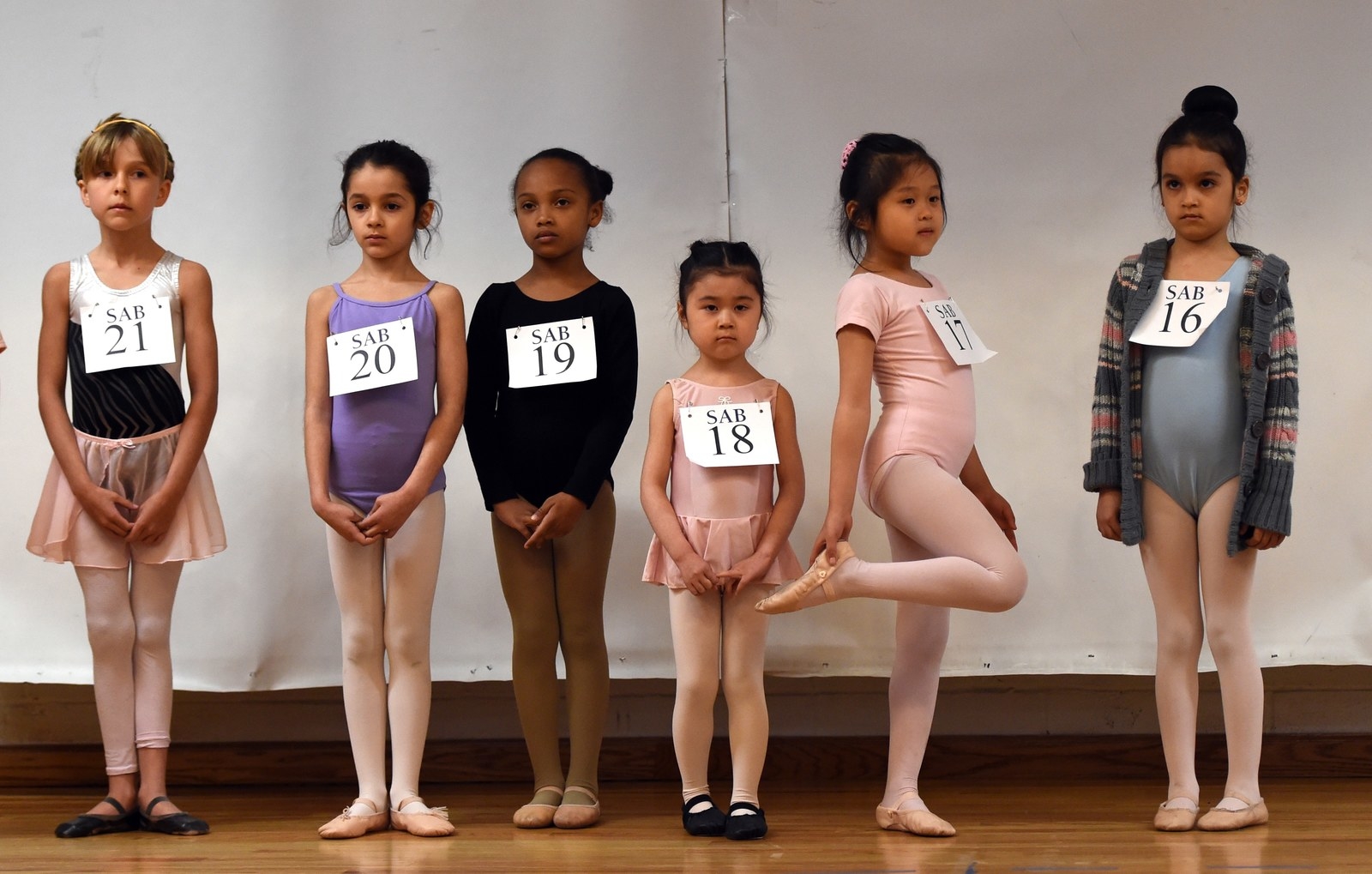 What is it about ballet that still attracts girls in droves? Part of it might be that traditionally, little girls simply aren't offered as many options for physical activity as little boys are. Personally, ballet offered me a world that was beautiful, where women seemed to float more than dance. This world had such clear rules for success: Be pretty, follow directions, pull up, and turn out. It was exactly this rigid doctrine that first attracted me and that eventually caused my injury, driving me from the dance world I so loved.
The great paradox of ballet is its demand that dancers spend their entire career trying to make it look effortless. In reality, it requires control over every quivering muscle to elongate and support yourself enough to do even the most basic steps. The physical exertion of ballet requires daily conditioning to build up endurance, flexibility, and strength. According to a 2000 study by University of Washington psychologists, a ballet dancer's injuries are as common and as serious as other sports injuries, including contact sports like football and wrestling. There is a pervasive belief that pain is an inevitable part of the process of pushing a diverse range of human bodies into the same positions.
The back injury I sustained in ballet was certainly not my first, but it was the first I couldn't hide or ignore — I felt it as I sat, as I rolled over in bed at night, as I walked through my day. I had ignored the clear signals a body sends to a brain when something is off. And I knew I had sacrificed my own body's health because I wanted so badly to be good at dancing, even when my torso was too long and my feet not arched enough. To compensate for these apparent shortcomings, I overstretched my back and once literally stretched my feet until I got a stress fracture in one of them (actually, I let a younger girl sit on them every day before class). It never occurred to me that ballet's logic was flawed — instead, I believed my body was.
I suppose, when the doctor showed me the x-ray that night of what had just happened in my back, and what had been happening for the last decade, I saw the disregard for my own body in the shadowy lines on the screen. I saw that ballet was incompatible with my body's build, and so I contorted myself without realizing what, exactly, I was sacrificing to chase this ideal.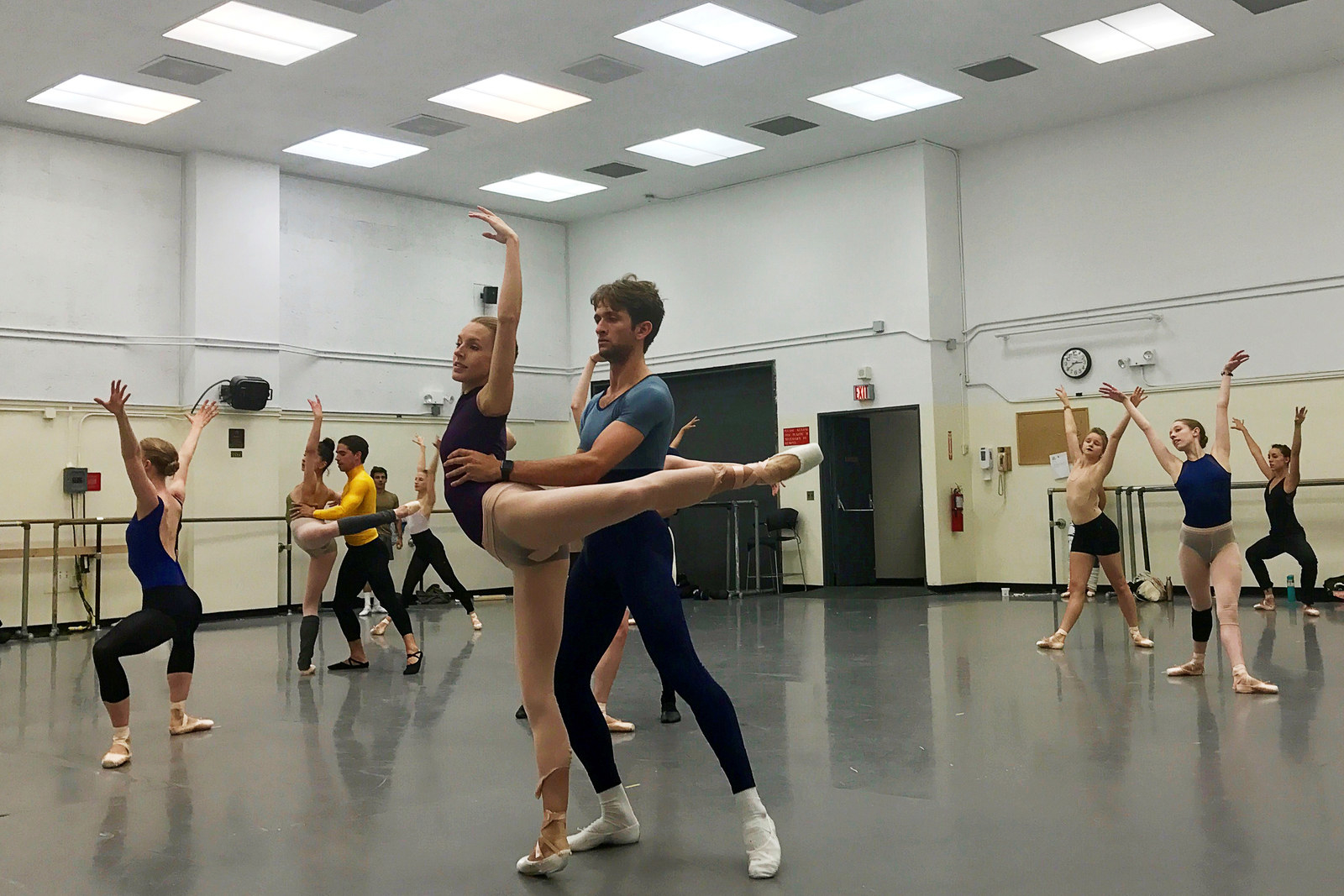 In her landmark introduction to feminist dance theory, dance scholar Christy Adair wrote that ballet has historically selected dancers "on the basis of a classical ideal of beauty, by reinforcing traditional sex roles and by the hierarchical structures of both the training institutions and the ballet companies." While male dancers have the freedom of their full movement, female dancers wear pointe shoes, an exciting but crippling rite of passage that places women on a physical pedestal while also hobbling them.
It's hard to deny that traditional ballet causes more pain to women than to men. And the fallout from ballet's year of #MeToo will force us to examine whether it still has inherent value as an art form, despite the pain it can cause and its structural and gendered imbalances. The fact that we're exposing ballet's structural injustices seems like a promising start. Finding the right people to lead the change ballet needs to undergo is another good step. I hope we continue engaging in critical conversations about women's agency and rights, both on pointe and off.
As the art form evolves, slowly, to allow more women in positions of influence, namely as choreographers and artistic directors of companies, people in the dance world are thinking about what ballet might look like in the 21st century — especially as gender dynamics are challenged each step of the way, and as a more neoclassical vocabulary is introduced into classical ballet studios around the world, changing the look and branding of ballet.
The fallout from ballet's year of #MeToo will force us to examine whether it still has inherent value as an art form.
"I am certain that having experienced so many injuries in my youth, from pushing through pain to execute an instructor's or choreographer's artistic direction, informs the way I now operate my own rehearsals," says Claudia Schreier, now a freelance ballet choreographer and 2017 recipient of the Virginia B. Toulmin Fellowship for Women Choreographers through New York University's Center for Ballet and the Arts.
Schreier works hard to create a safe environment for her dancers during rehearsals and attentively determines when discomfort crosses "the line from a welcome challenge to a damaging experience." She also considers it part of her work to expand audiences' ideas of what ballet can and should look like. "I had a very twisted view of what beauty was because I didn't see anyone who looked like me in my world," Schreier — one of few women of color in a notably white field — told me earlier this year. But she believes "the way we think about the use of the body professionally is changing because of the conversations we're having culturally, socially, politically."
As NYCB takes into account the world outside the ballet studio while it continues its search for a new director this fall, it's clear that the decision is fraught. Whether Whelan or someone else becomes the new director, NYCB is in both a responsive and a highly emblematic position to situate ballet as an art form that can keep up with the times in terms of diversity of both gender and race.
"We strongly believe that a culture of equal respect for all can exist in our industry," said Teresa Reichlen, one of NYCB's principal dancers, while reading a statement written on behalf of the company at the ballet's fall gala. "We will not put art before common decency, or allow talent to sway our moral compass."
Those priorities don't necessarily have to be in conflict; changing ballet's abusive or hierarchical power structures could result in changes to its values and aesthetics. And this might allow for a greater range of acceptable movements and welcome a greater range of bodies, effectively preventing injuries (like mine) as young dancers try to force their bodies into nearly impossible molds. A shift in the top companies of the dance world would trickle down to the younger dancers who dream of one day dancing professionally themselves, allowing them to see more models of bodies, styles, and power.
It is undeniable that ballet creates an environment that can become unhealthy or demeaning for women, but it's also, at its best, a source of joy, athleticism, and possibility. The ballerina, once stripped of her tulle and hairspray, exists as a tool for expression, of whom the choreographer, her partner, and the audience have certain expectations. What looks good on her body, and stirs in us watchers a sense of beauty and emotional response? Until now, we have not asked often enough: What does she want? How does she see herself?
The responses to these questions may reveal surprises about the medium and show that consent and respect in ballet classes, rehearsals, and performances are not, in fact, at odds with the aesthetics of dance. I stopped dancing because it caused me pain, but I still remember the joy and power of dancing that came first. ●
Ellen O'Connell Whittet's writing has appeared in the Paris Review, Lenny Letter, the Rumpus, Lit Hub, and the Ploughshares Blog, where she is a contributing writer. She is working on a memoir about ballet and the female body.
This essay is part of #WhatNow: stories from BuzzFeed News about how far #MeToo has gone and where we go from here. Read more here.