In September 2008, Travis Barker's life changed forever when he and his best friend, Adam "DJ AM" Goldstein, were the only two survivors of a deadly plane crash in South Carolina.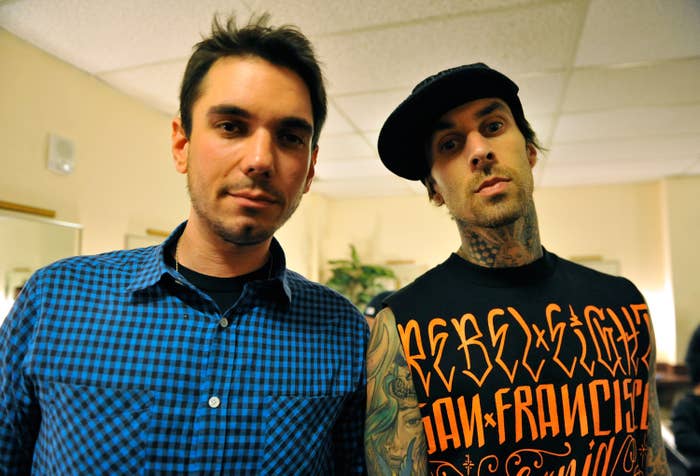 Along with Travis's assistant, Chris Baker, and his security guard, Charles "Che" Still, Travis and DJ AM were headed to California. However, the private jet crashed during takeoff, killing Chris and Che, as well as the two pilots.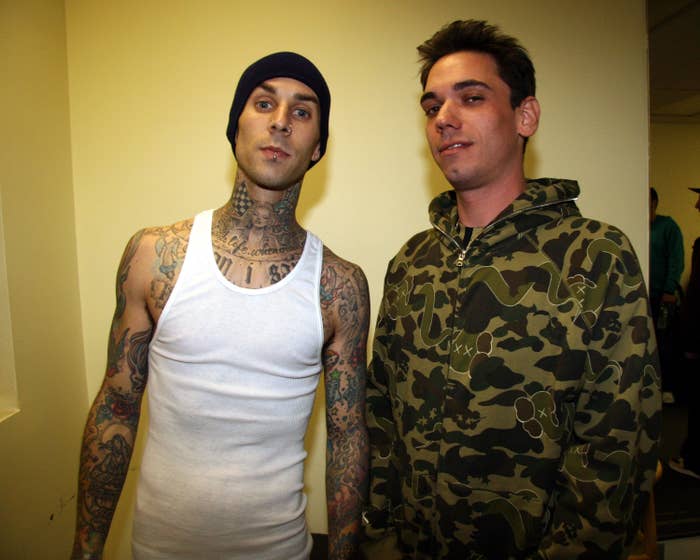 Since the fatal crash, Travis has recalled the harrowing details of his escape from the burning wreckage, revealing in 2015 that he opened the plane's door and slid down its wing to get out.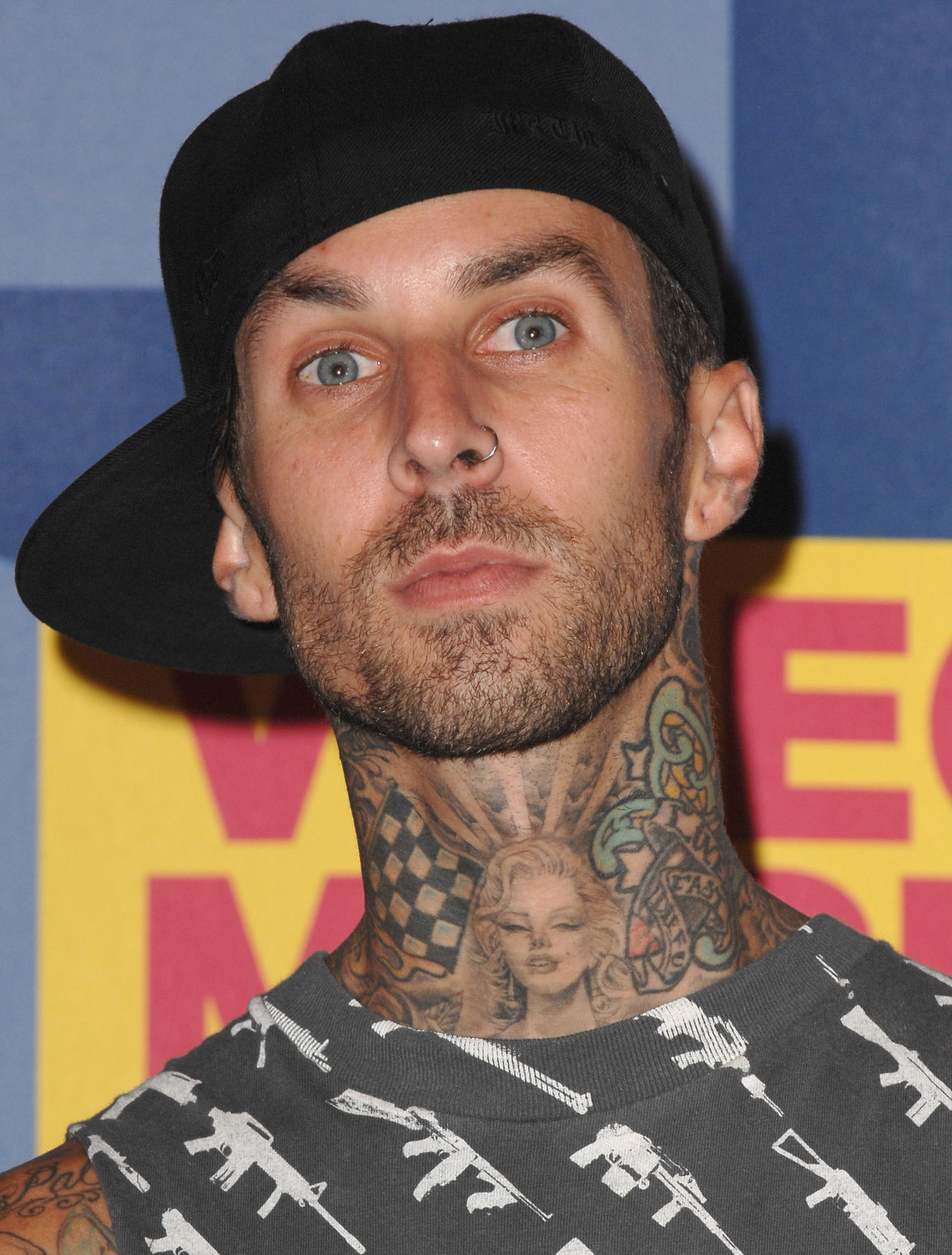 "The plane's on fire and my hands are on fire so I unbuckle my seat belt and I jump right into the jet, which holds all the fuel," he said on Good Morning America. "I basically ignited my whole body in fire. I'm so soaked in jet fuel, there's nothing I can do to put the fire out."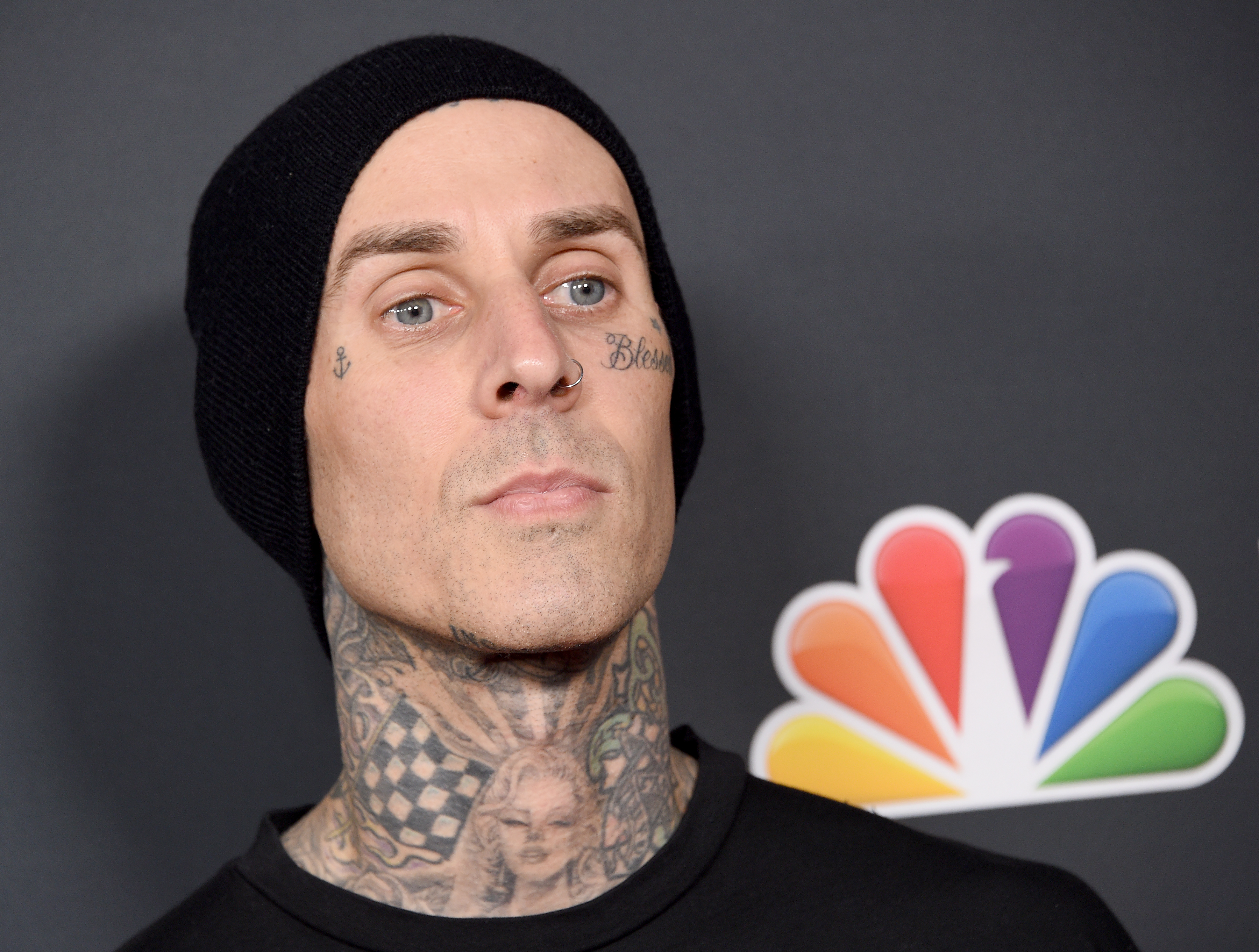 After his escape, Travis was left severely injured. He suffered third-degree burns on 65% of his body and ultimately spent 11 weeks in the hospital, where he underwent 27 surgeries.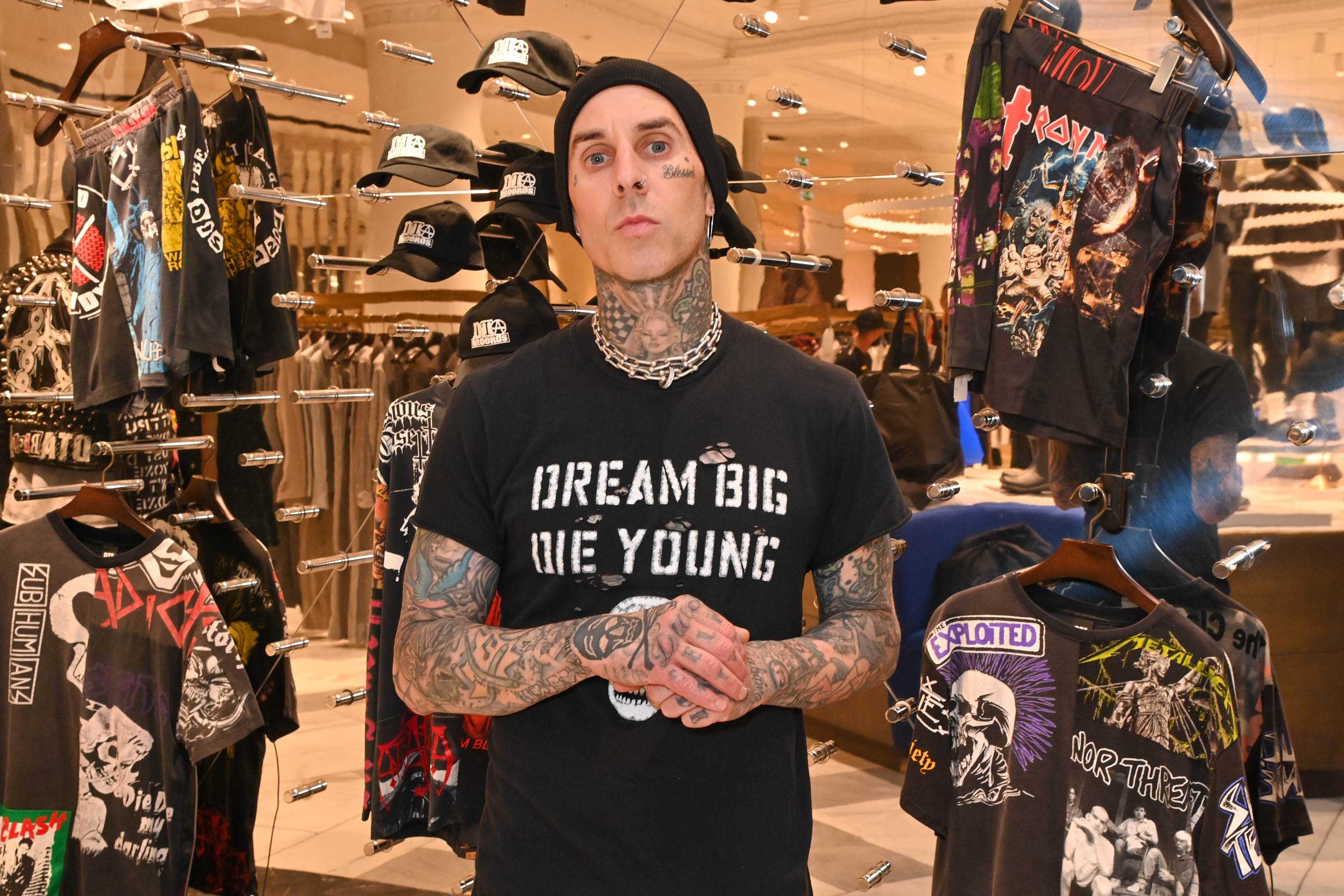 Like Travis, DJ AM was also able to escape by sliding down the wing of the plane. However, he died in 2009 from a prescription drug overdose, making Travis the last remaining survivor.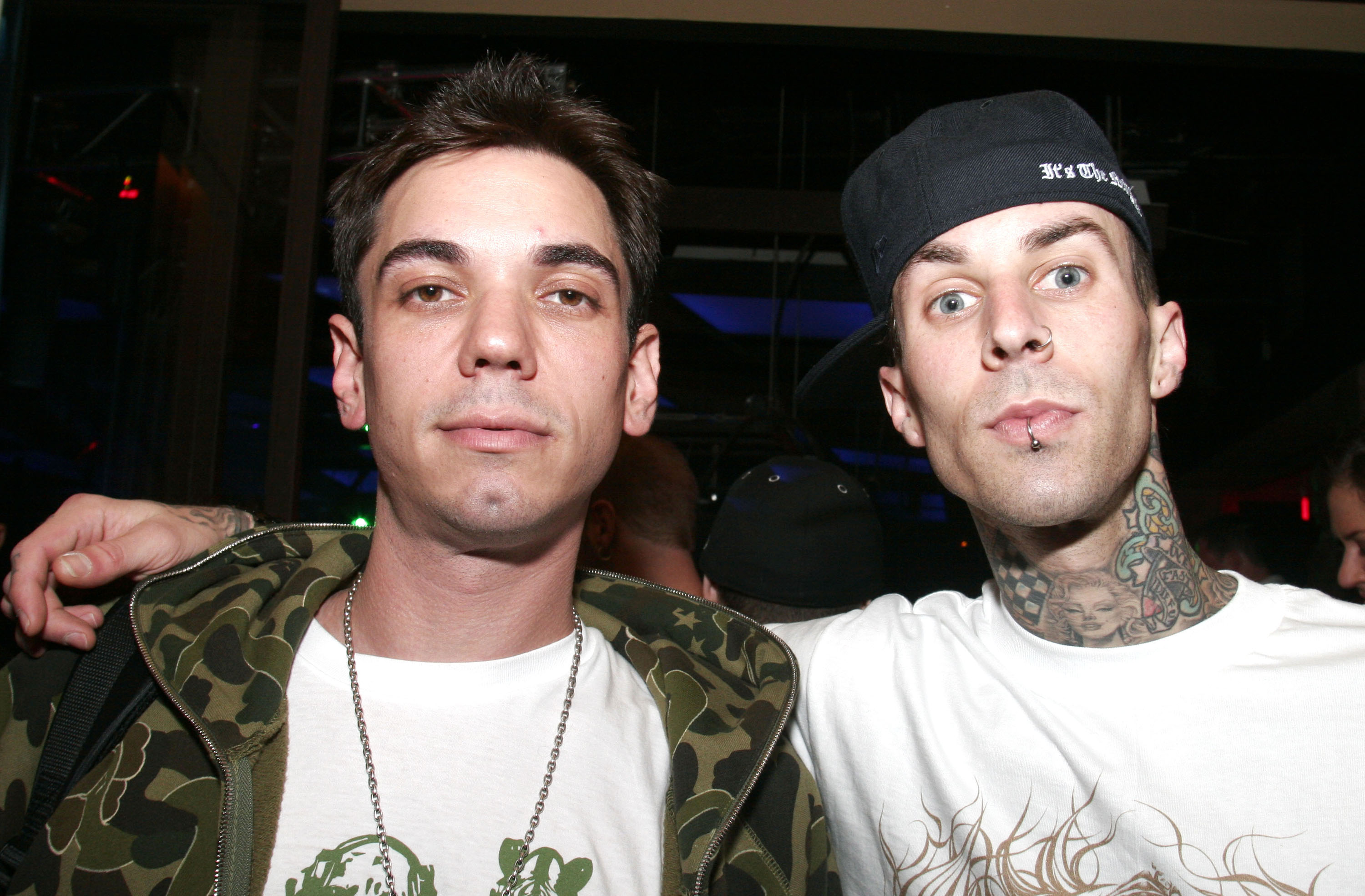 The Blink-182 star was left deeply traumatized by the events and went more than a decade without stepping foot on a plane — even while touring across the world.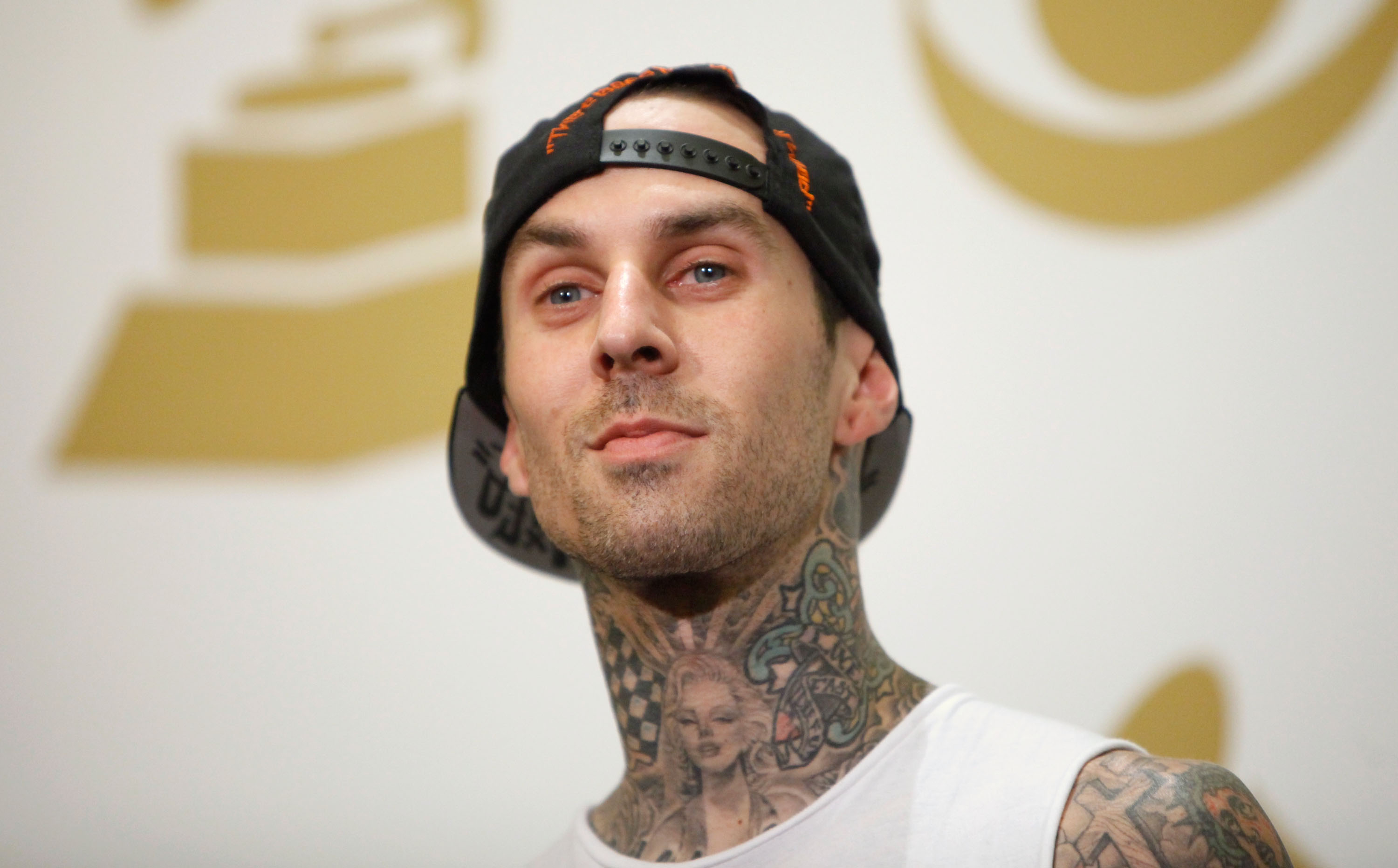 In May 2021, Travis opened up to Men's Health about experiencing "haunting" survivor's guilt and PTSD, but expressed that he hoped to overcome his fears and eventually fly again — which is exactly what he's done with the help of his now-wife, Kourtney Kardashian.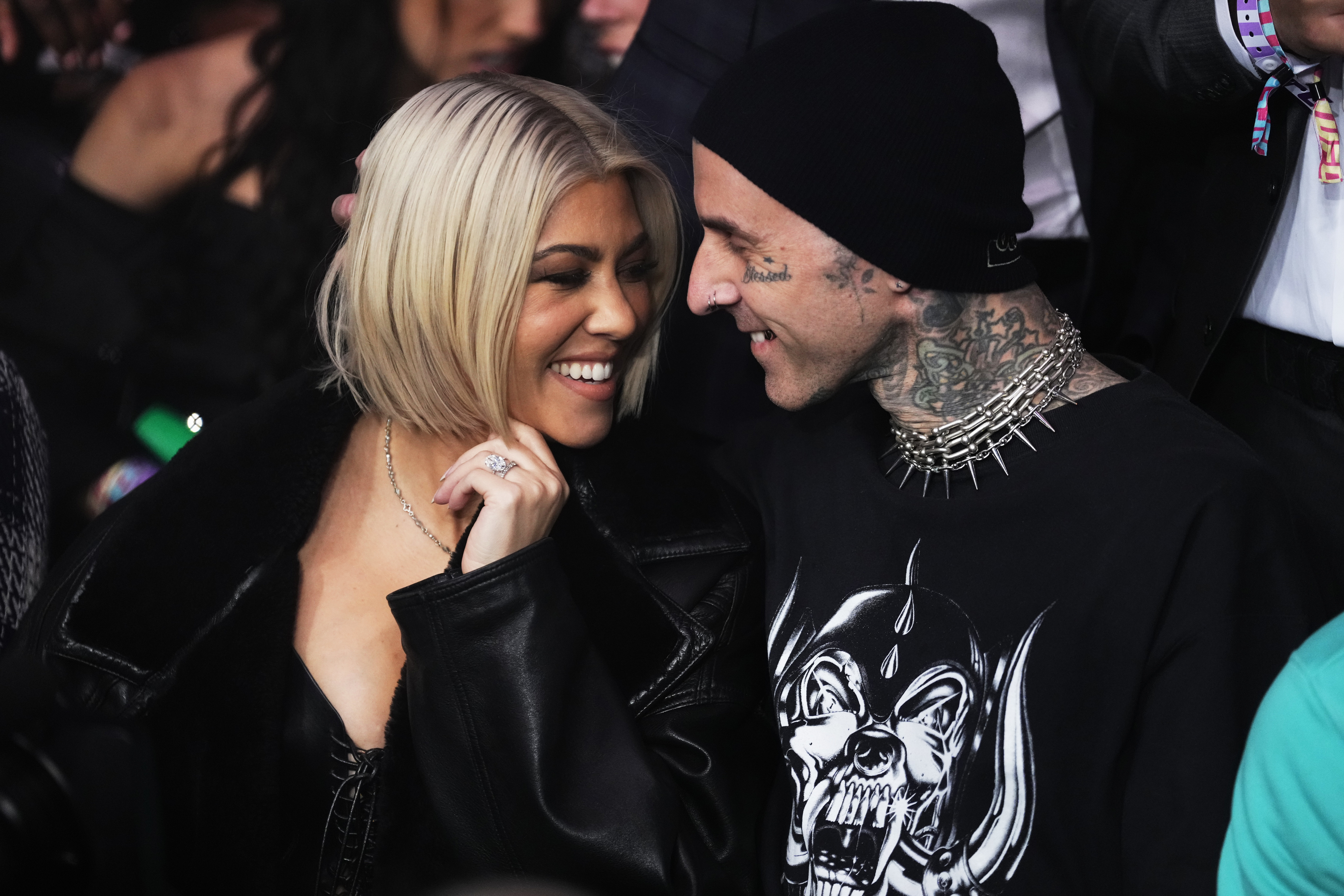 In August of that year, Travis marked a major milestone by flying on a plane for the first time in 13 years. With Kourtney by his side, he headed off on a trip to Cabo on Kylie Jenner's private jet.
In the time since, Travis has repeatedly praised Kourtney for giving him the confidence to fly again. And now he's sharing more about his triumphant return to the skies.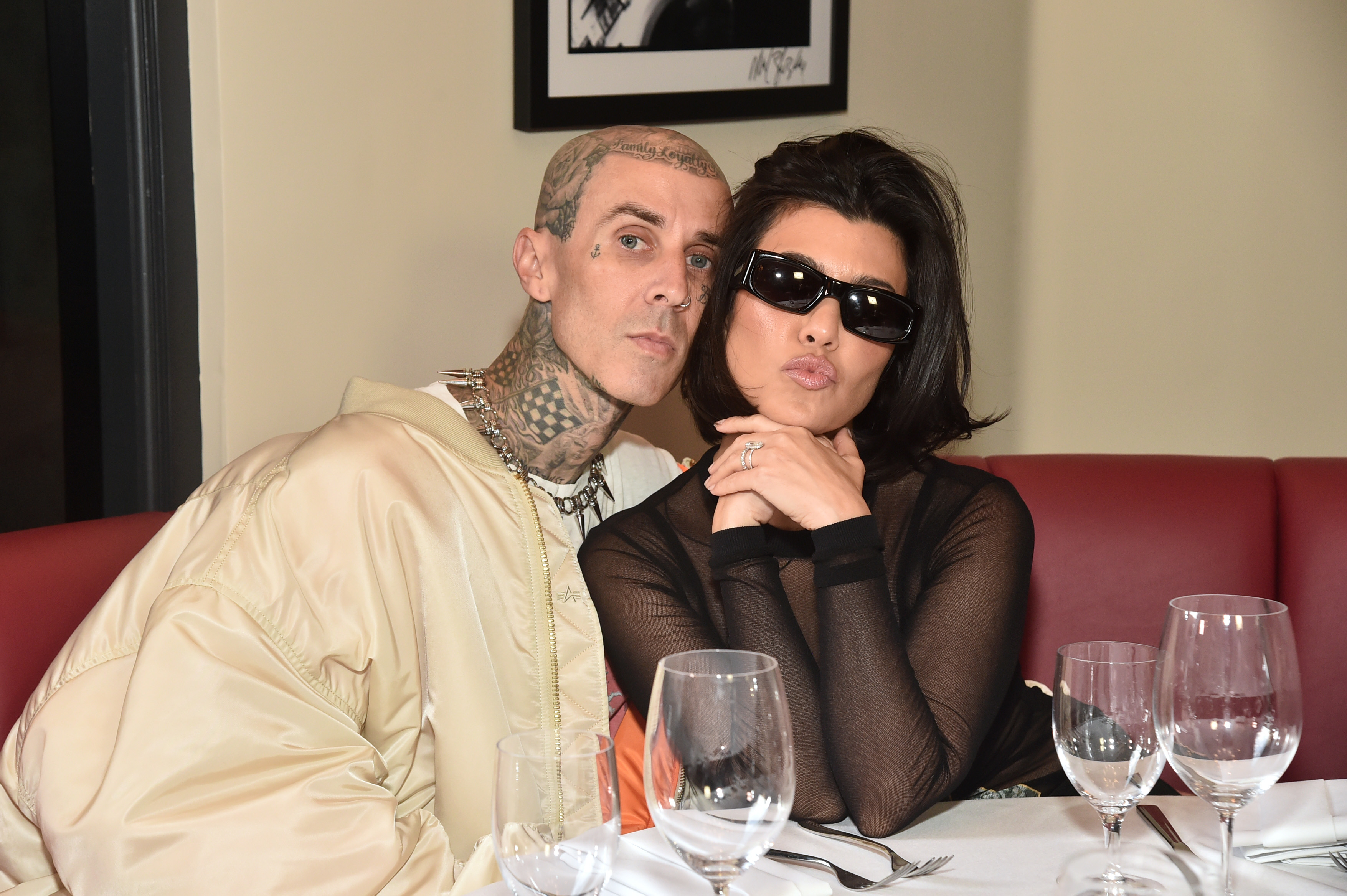 "I think the power of love really helped me," he told the Los Angeles Times in a new profile, in which he also credited his wife for helping his kids, Landon, 20, and Alabama, 17, overcome their flying fears, too.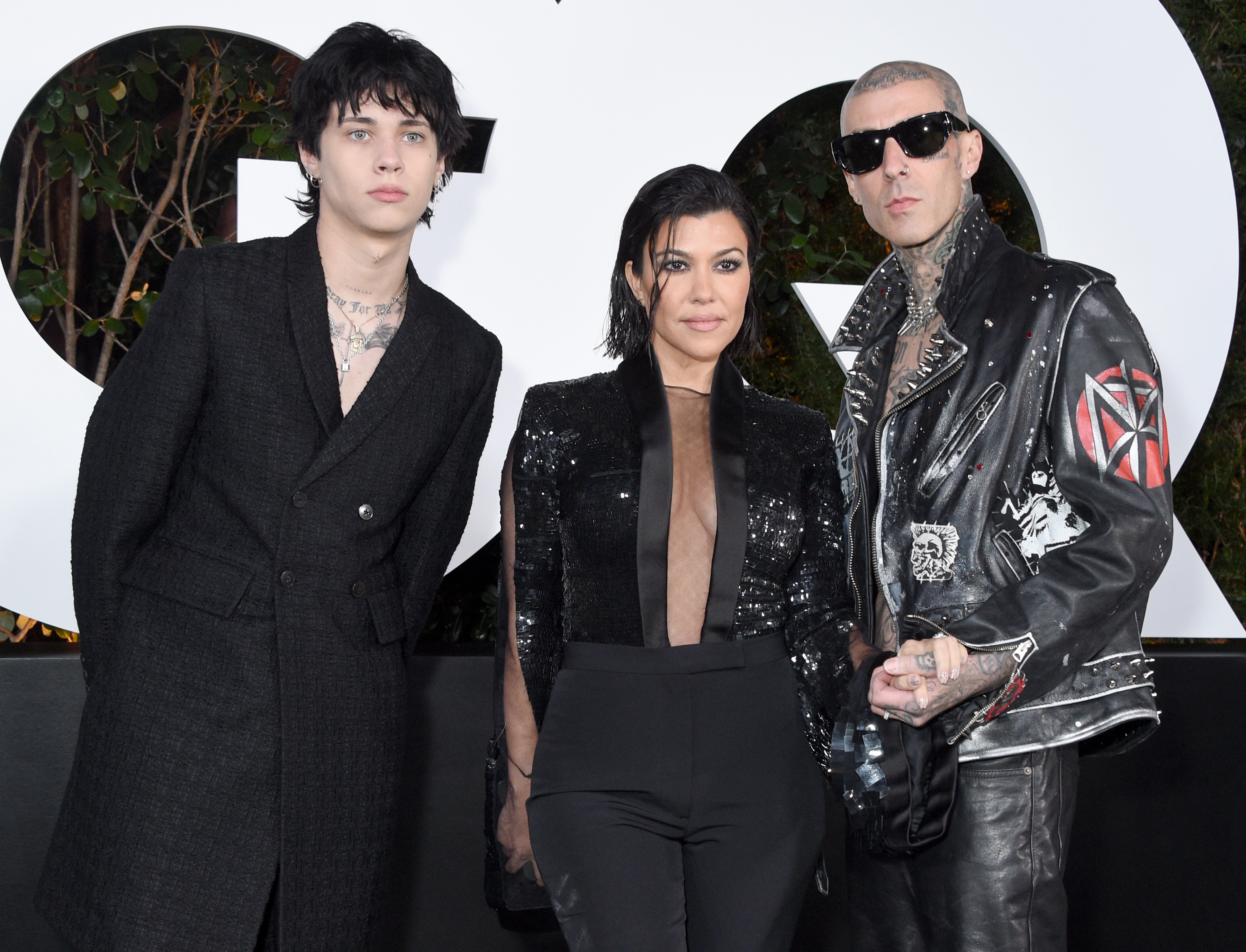 "Kourt made it so I fly, my kids fly now. She healed us," he said.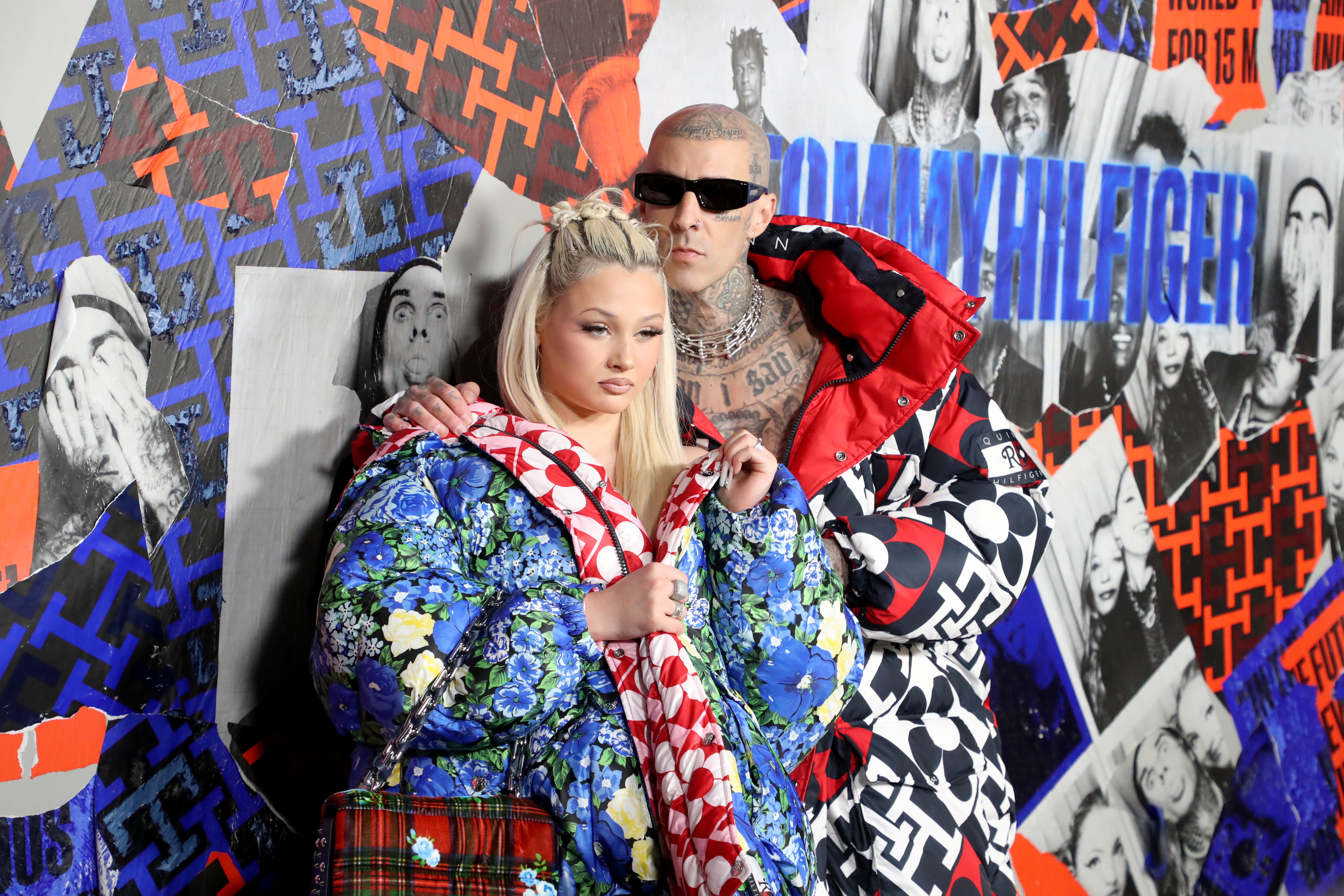 In July, he celebrated his 30th flight since he survived the 2008 crash. However, in his new interview, Travis recalled that not all of those journeys have been straightforward.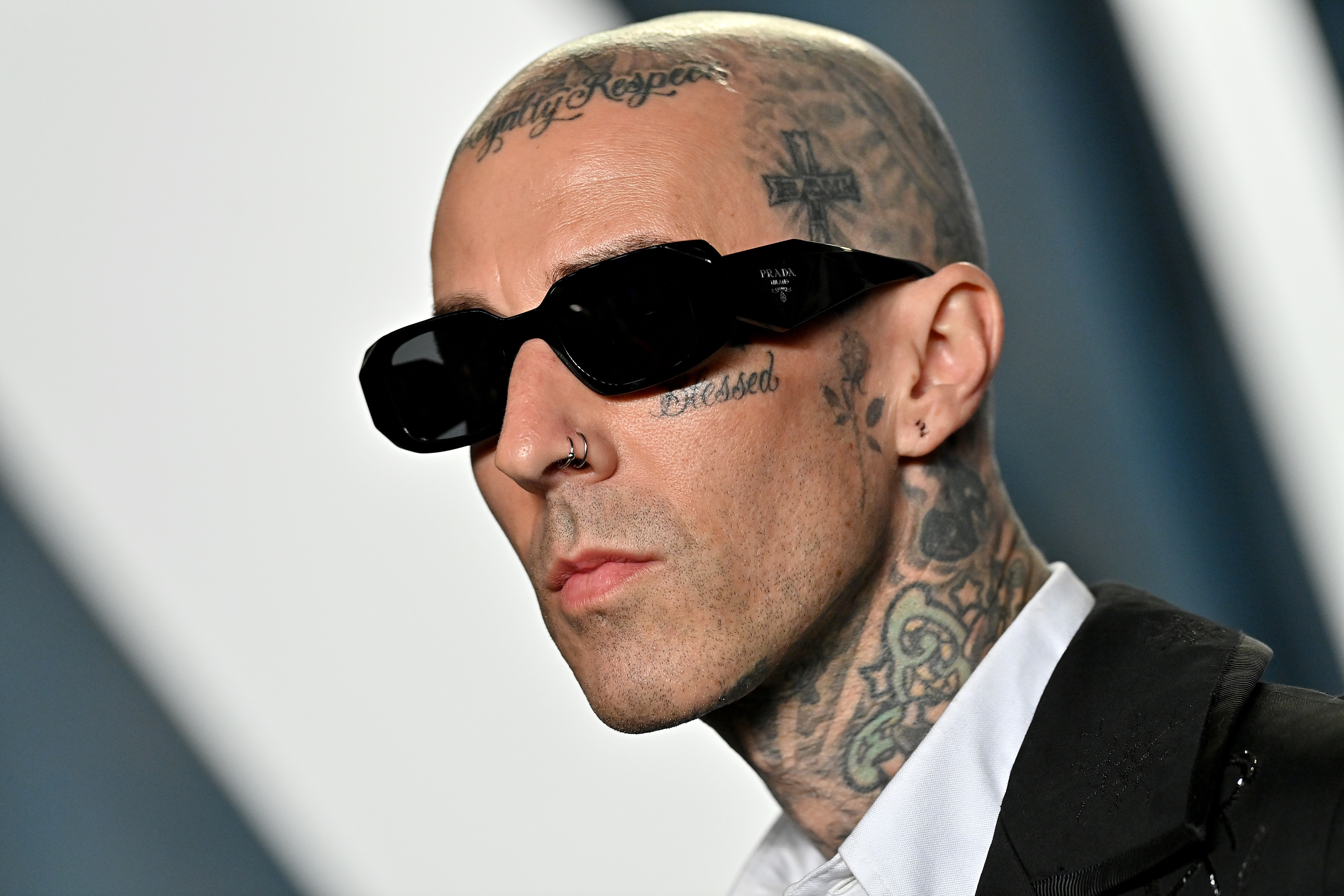 The 47-year-old told the outlet that on his third flight after the crash, their plane started losing cabin pressure, sending him into a frenzy of panic.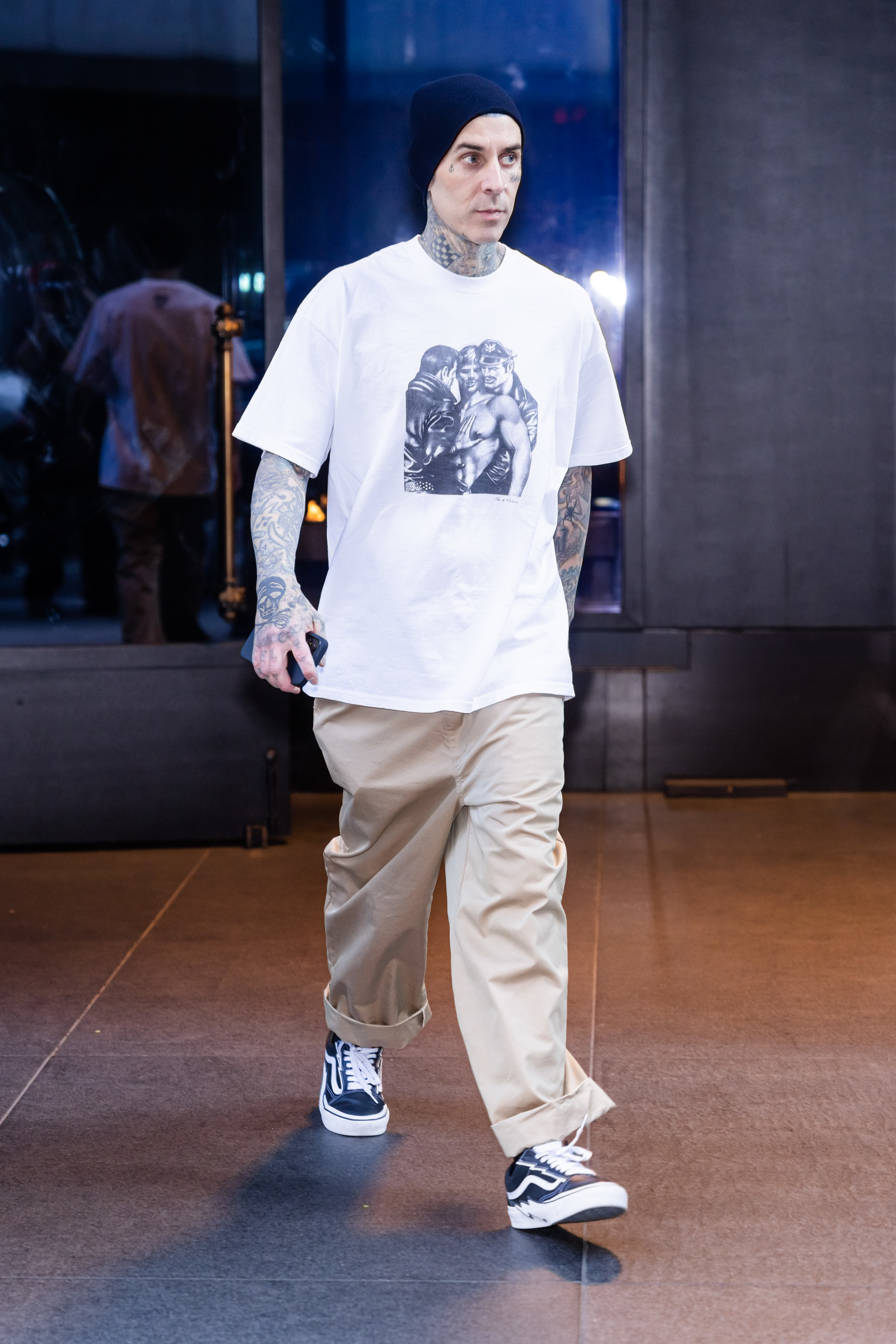 "You've gotta be kidding me. God, please. Please," he recalled of the terrifying moment, revealing that he asked someone to beg the pilot to safely land the plane without attempting to "be a hero."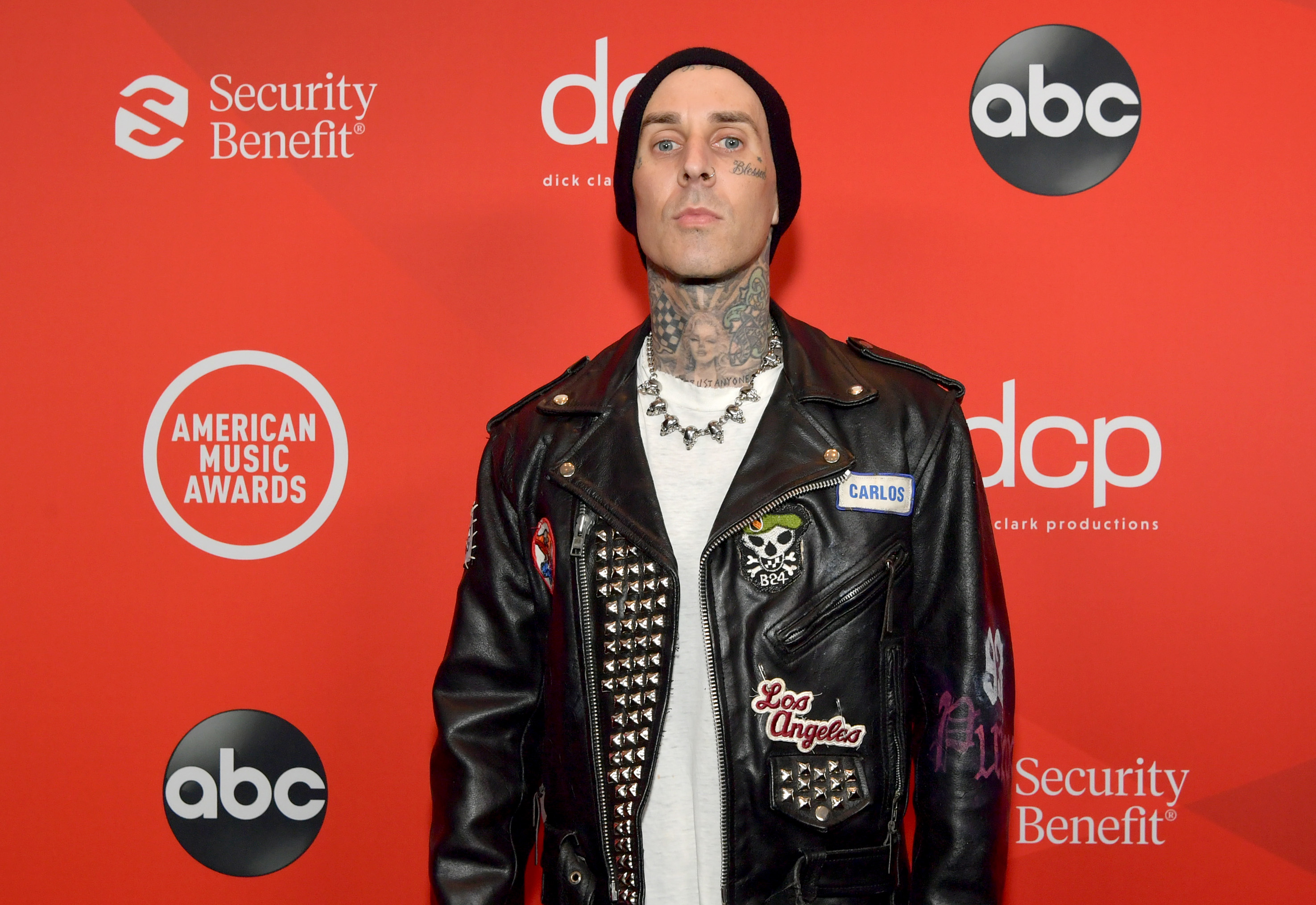 "I had someone tell the pilot: 'No cowboy shit. Just land this fucking plane, please. Don't try to be a hero,'" he remembered, before confessing that he isn't sure if he'll "ever feel comfortable" while flying.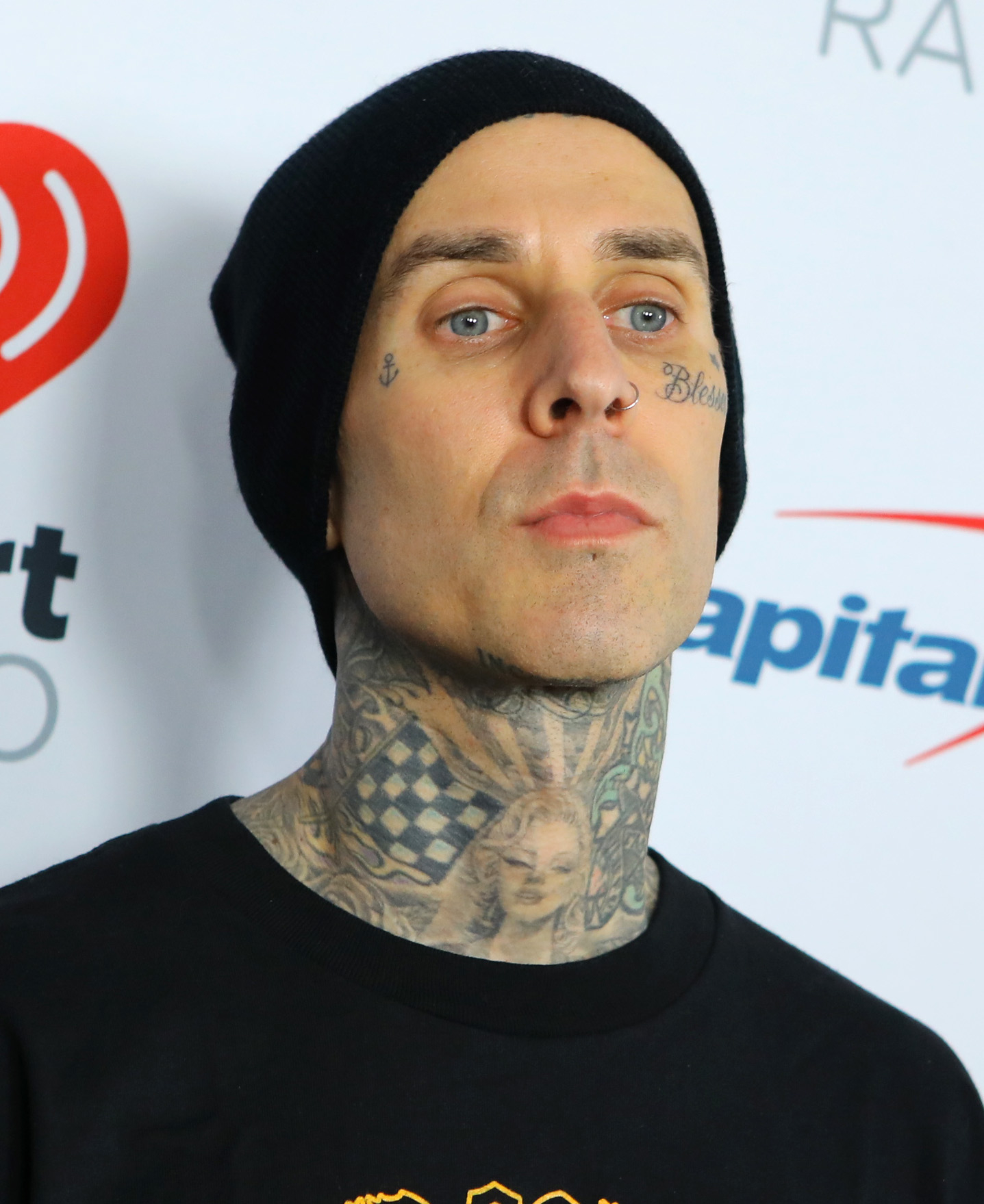 In an interview for Hunger last year, Travis recalled another scary flight shortly after his return to the skies in 2021, when "all of the engine lights came on" right as they were taking off.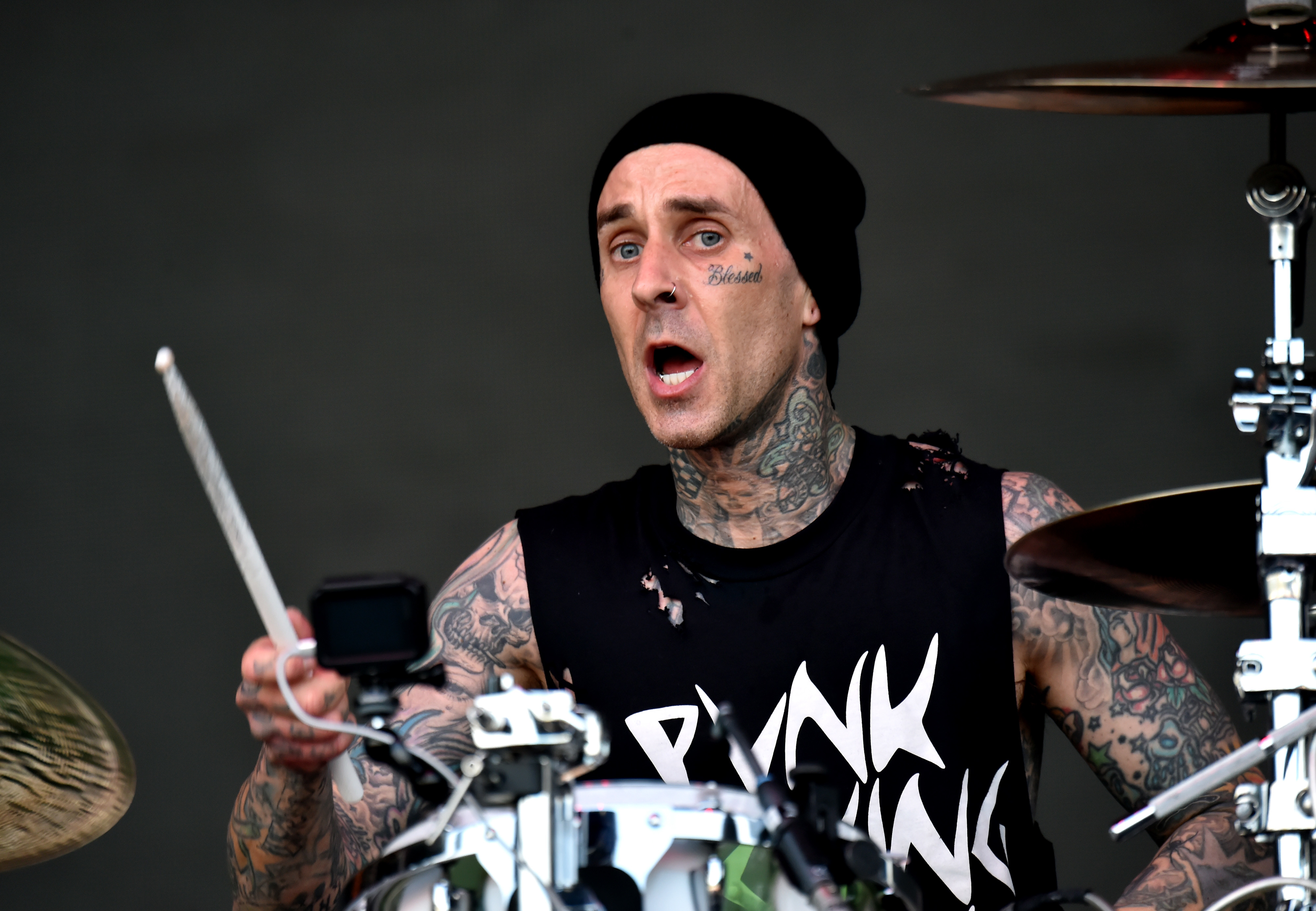 "Both of those experiences had me shook," he said, also referring to the loss of cabin pressure that occurred on a flight around the same time.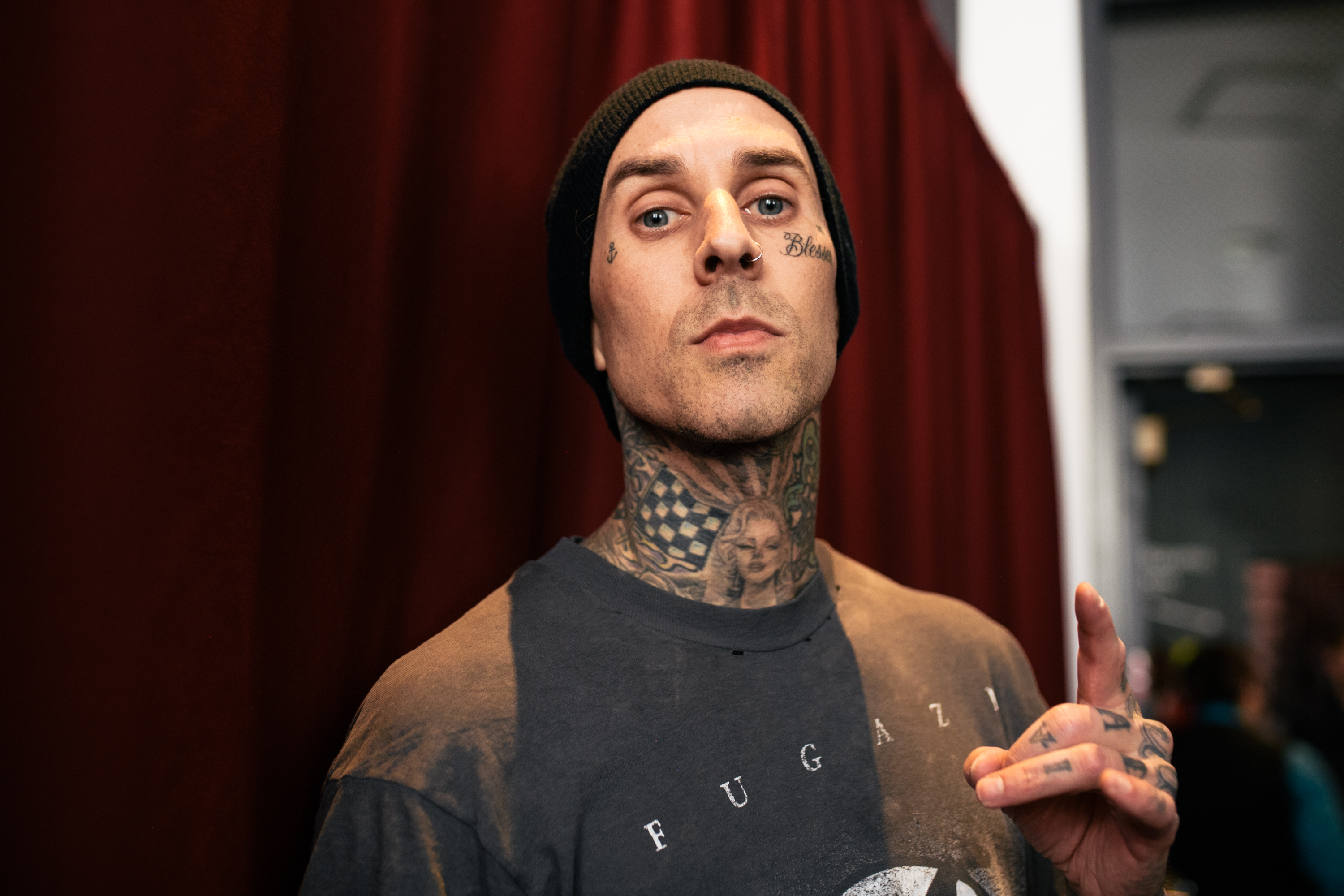 The drummer said that these moments prompted him to reflect on his decision to start flying again, asking himself: "Am I playing with fire?" However, he eventually realized he has "the resilience to do anything" thanks to Kourtney.
"Even those few bumps in the road aren't going to stop me," he said. "I know what it sounds like… but the power of love."