He and his kids traveled to the destination wedding in a chic black private jet, with his daughter — 16-year-old Alabama — filming part of the journey for a TikTok video.
While the flight may seem like an incredibly normal thing for a celebrity to do, it was actually a really big deal for Travis, who survived a terrifying plane crash in 2008.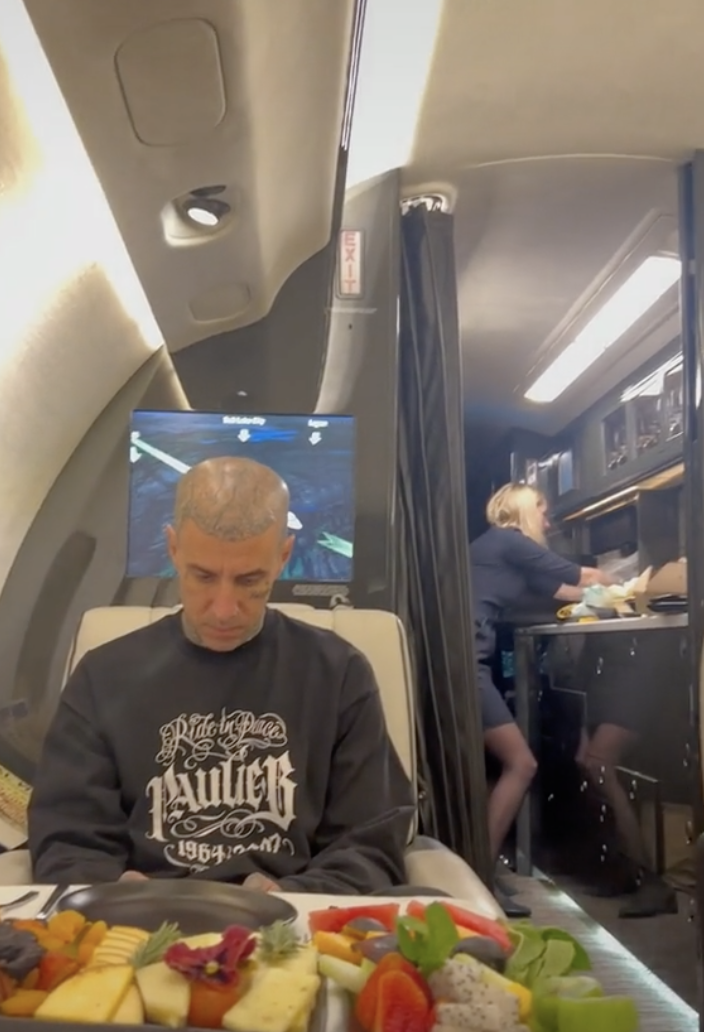 Because of this, the Blink-182 drummer understandably refused to step foot on another plane for over a decade. But in 2021, he took to the sky again as he managed to conquer his fear with Kourtney's support.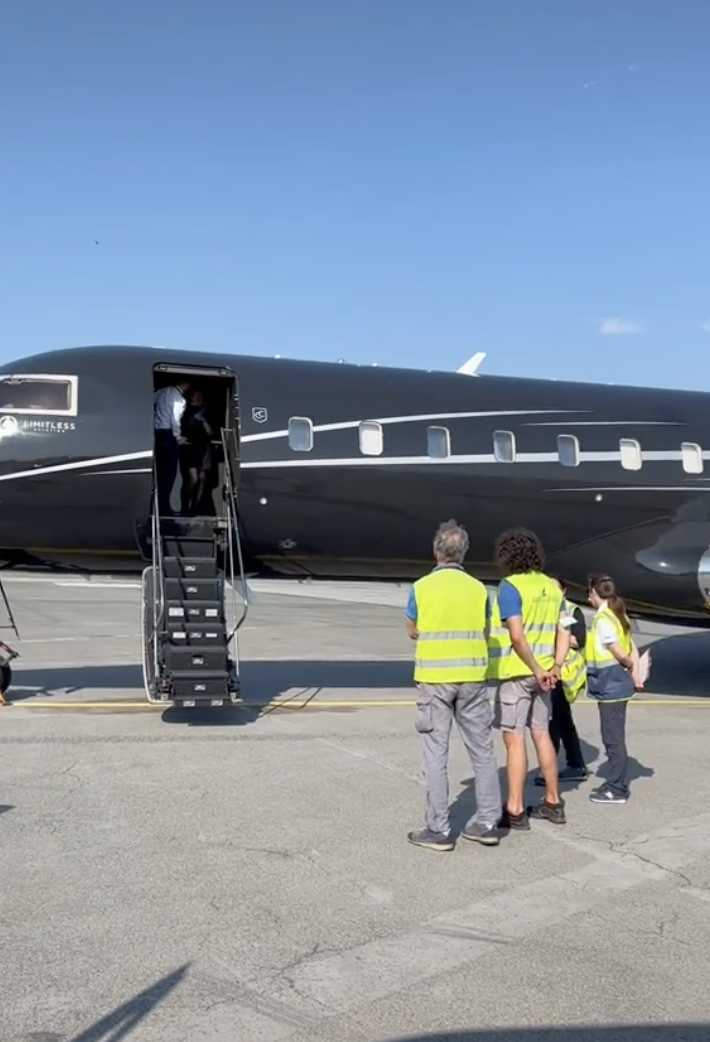 In the years since the crash, Travis has spoken at length about the incident, his recovery, and his subsequent struggle with suicidal thoughts in various interviews. Here is everything that you need to know.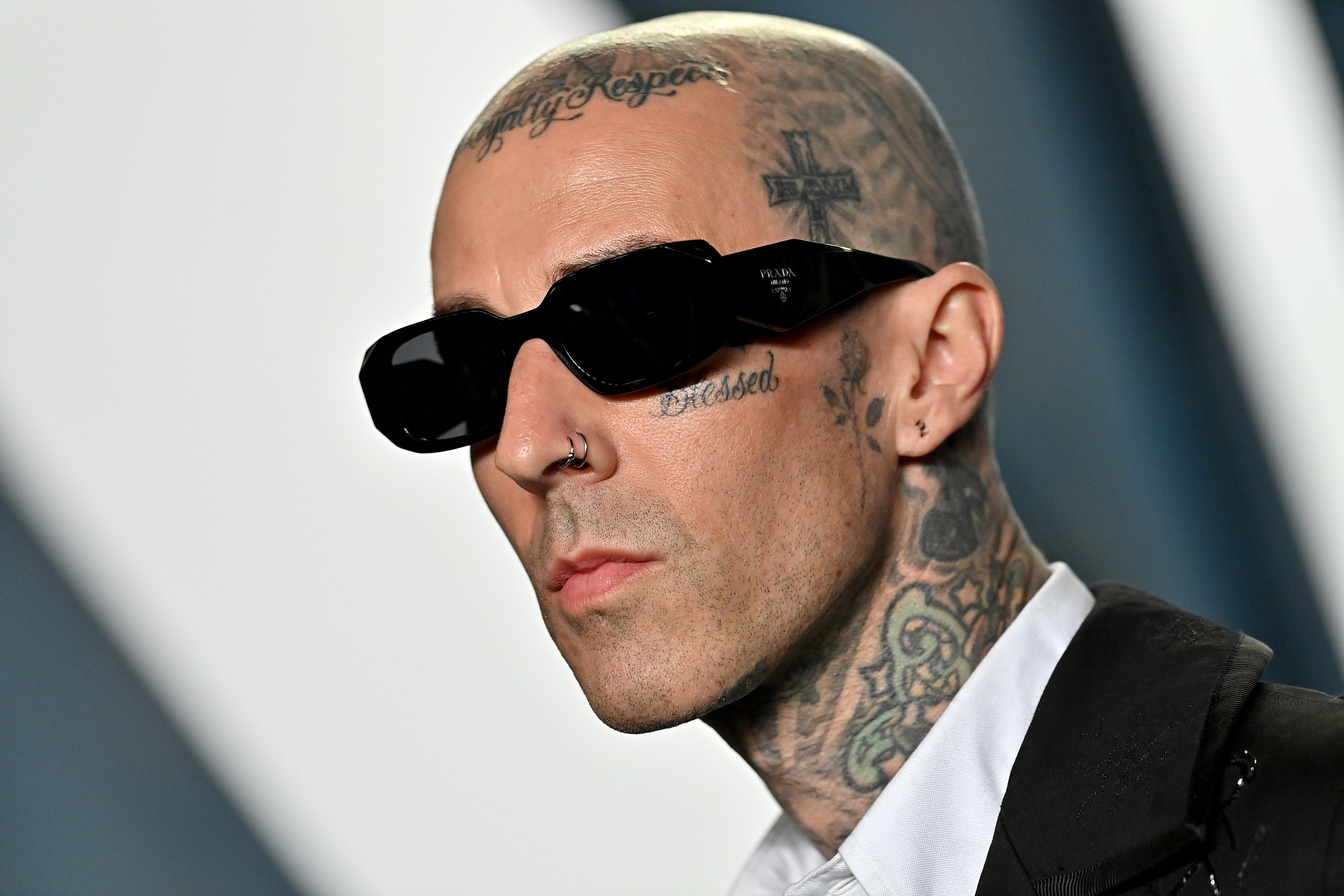 Travis was flying in a private Learjet plane from Columbia, South Carolina, to Los Angeles on Sept. 19, 2008. He was traveling with his assistant, Chris Baker, security guard, Charles "Che" Still, and his best friend, Adam "DJ AM" Goldstein.
Tragically, Chris and Che both died in the crash. So did both of the plane's pilots, James Bland and Sarah Lemmon. DJ AM (below) survived the crash with Travis but died one year later.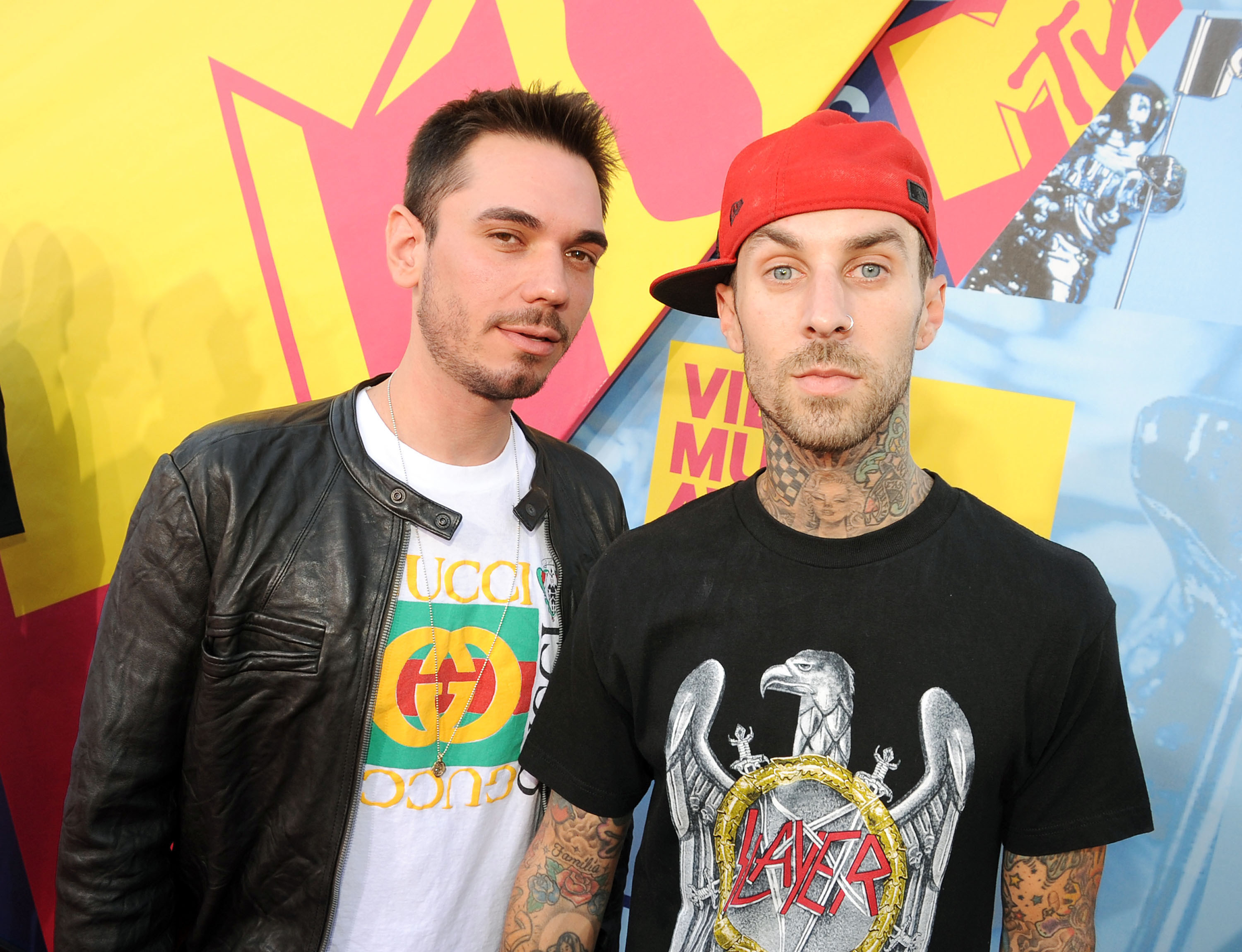 Travis previously revealed that there were several concerning omens before he got on the plane that had left him unnerved. In fact, his then-wife, Shanna Moakler, was going to join him on the trip but made a last-minute decision to stay at home with their children in case something happened.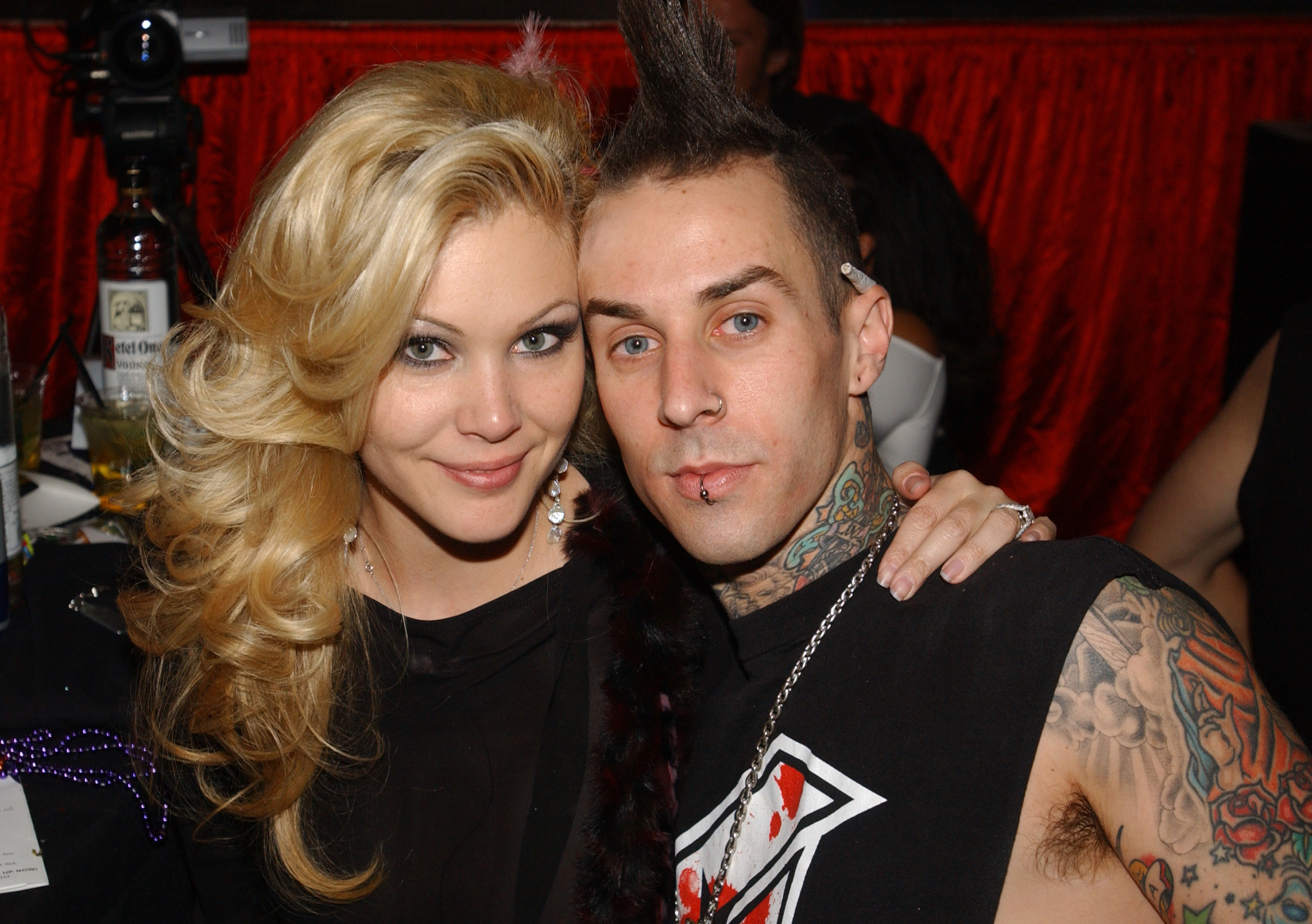 Travis said that Shanna had told him: "Just in case something happens, I don't want us both to be going."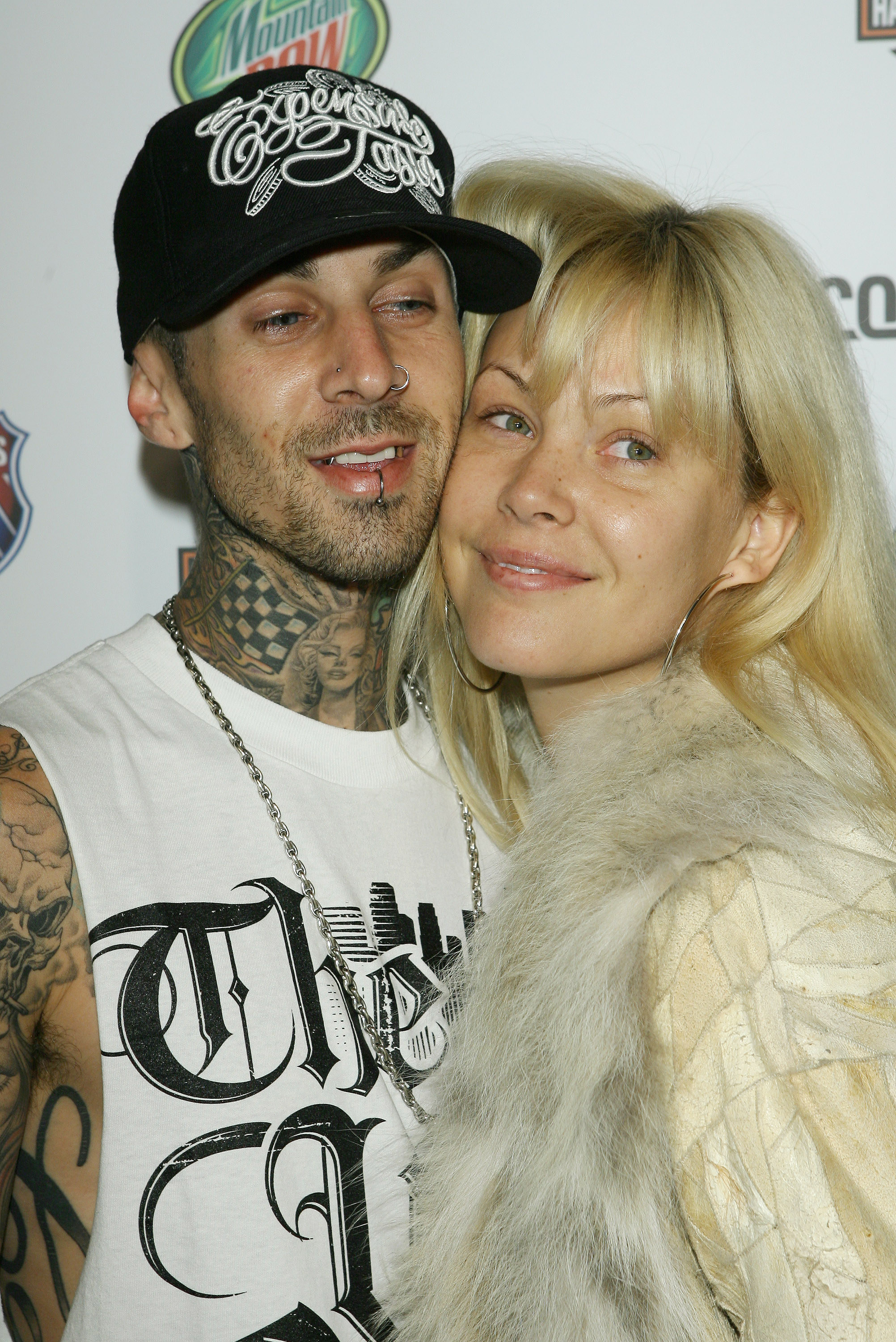 And Alabama, who was just a toddler at the time, also had a bad feeling about the flight. Travis previously told Larry King: "My daughter was hysterically crying that she didn't want me to fly that day. She said: 'The roof is going to come off' and I was like: 'What happened? Was there an earthquake this morning? What triggered this?' She just kept screaming it and crying it."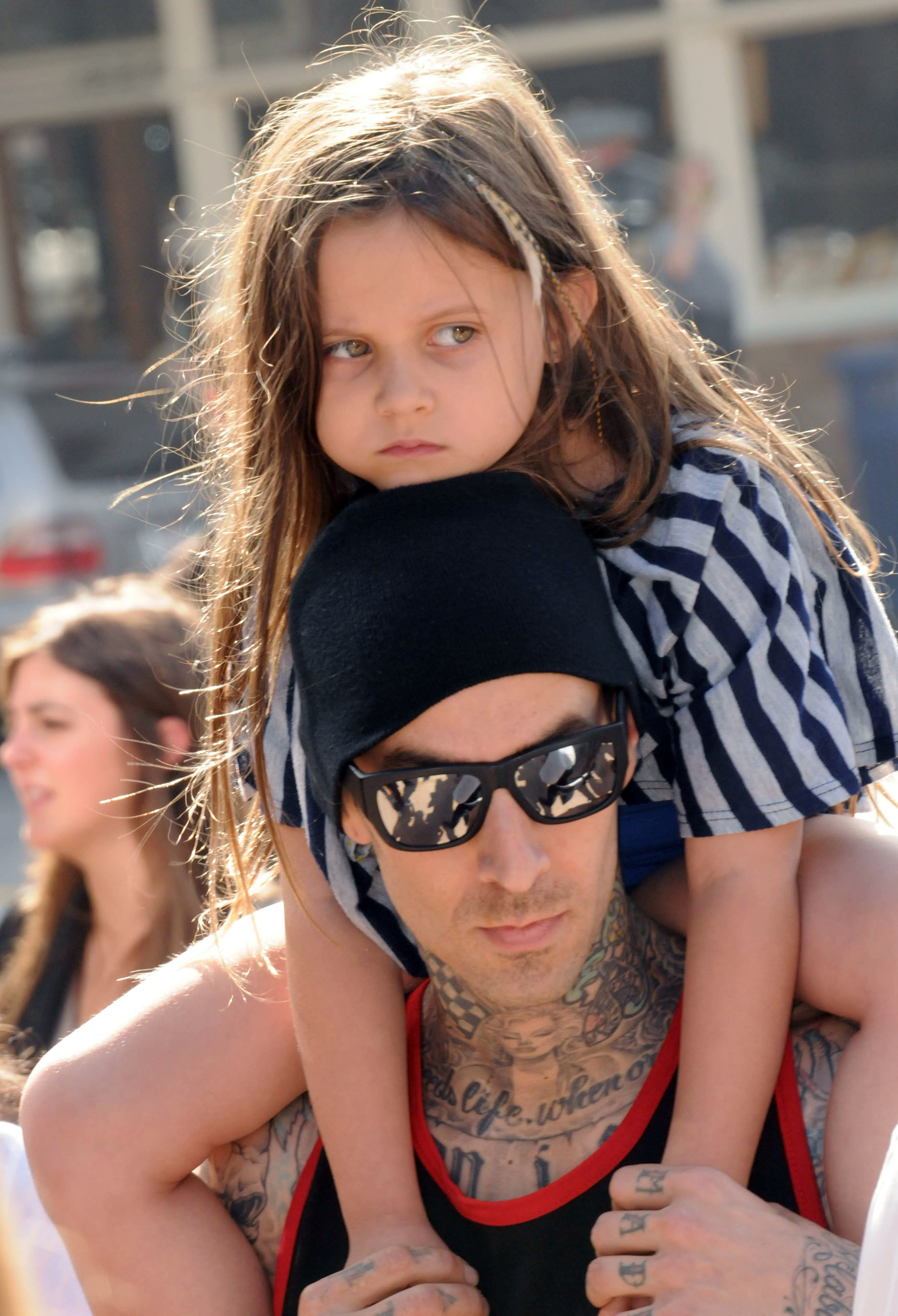 Travis then called his dad before boarding, warning him that he had "a horrible feeling."
"Everything felt wrong," he told The Real. "I called my pops from outside the plane like: 'This plane is really small, I have a horrible feeling. If anything happens, make sure my kids are OK.'"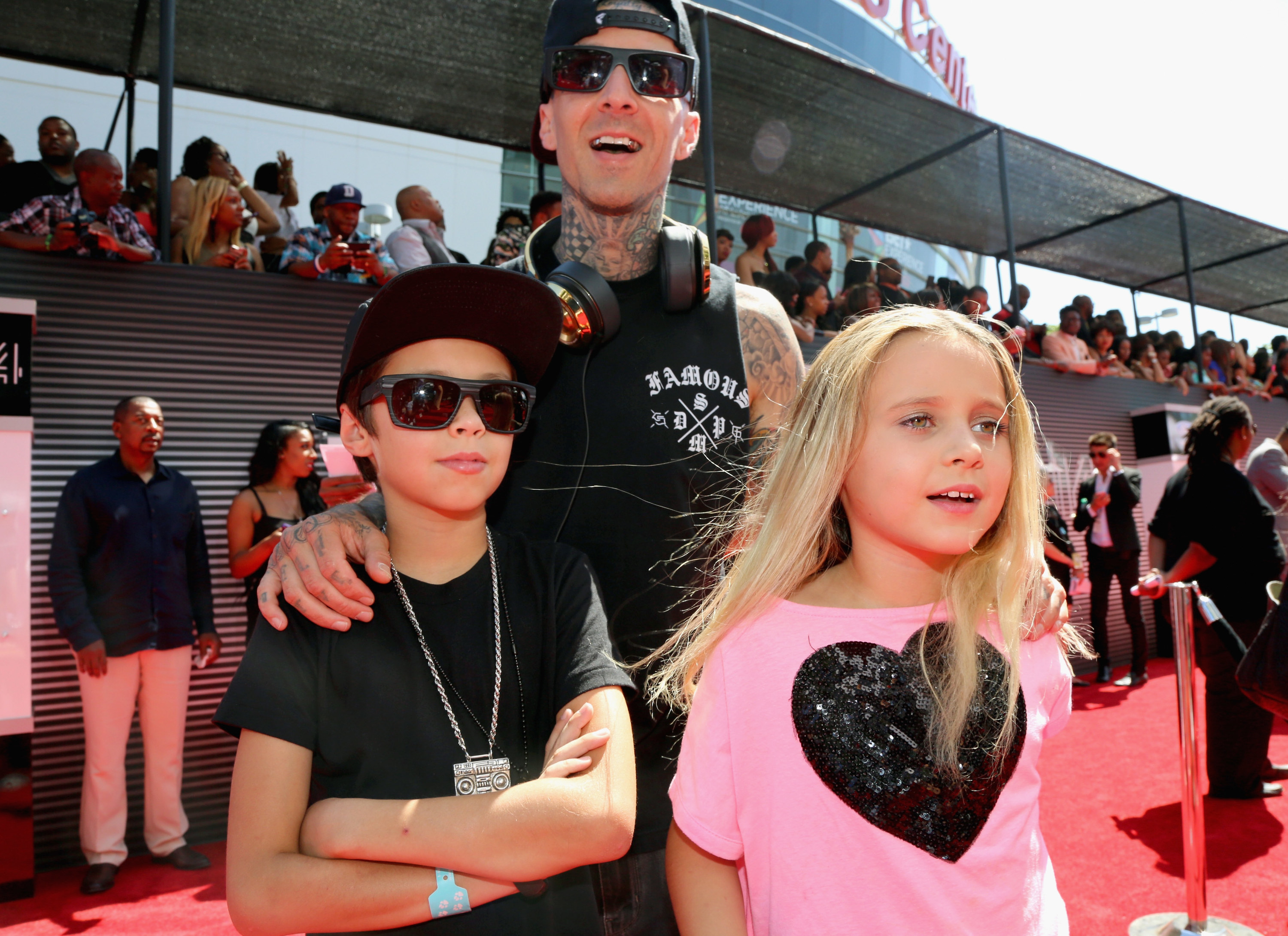 The plane suffered an emergency during takeoff, with the National Transportation Safety Board's investigation into the crash attributing the accident to the tires bursting and the pilot then deciding to abort the flight at high speed, which is not recommended procedure.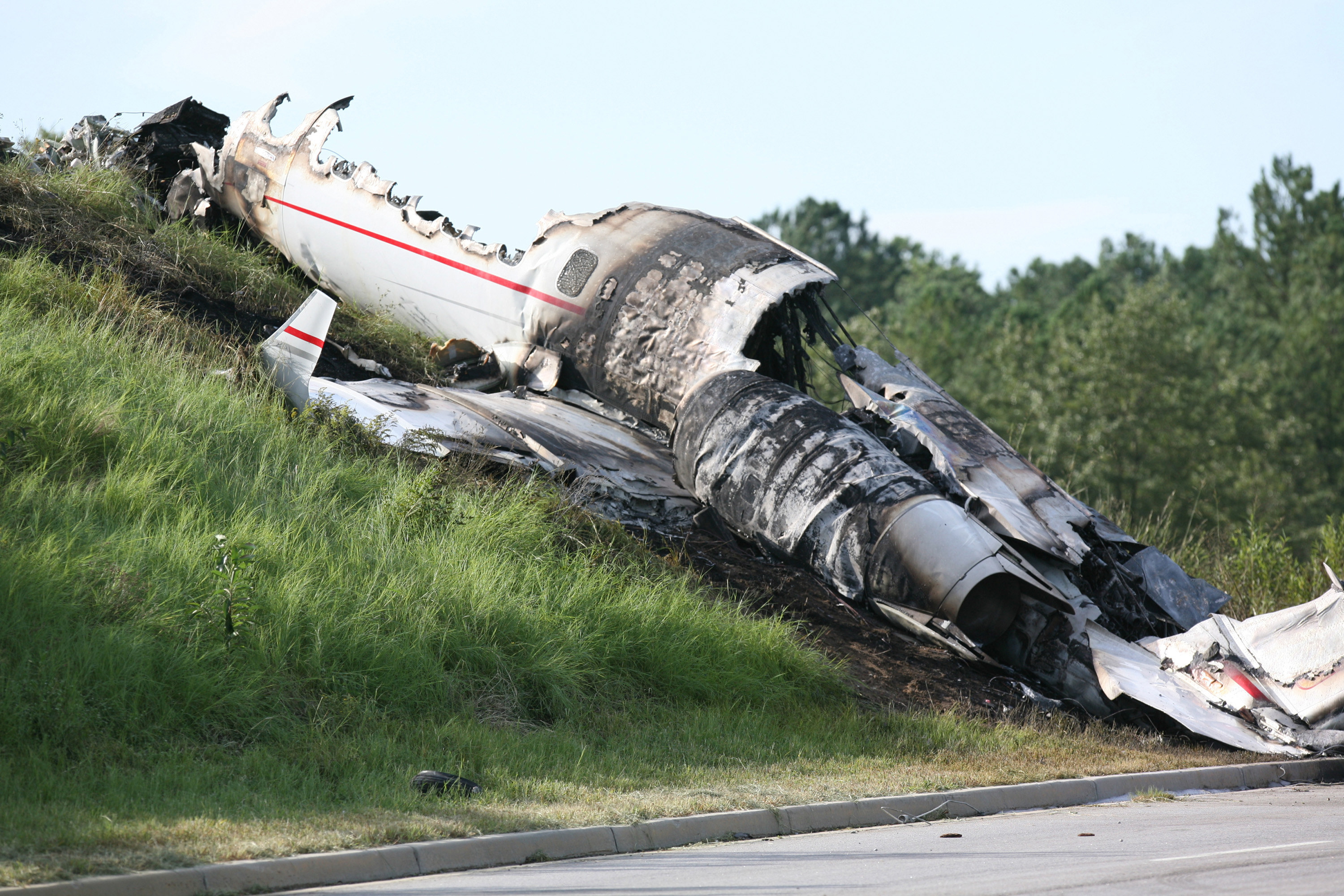 "The landing gear popped, it sounded like gunshots," Travis told Larry King. "It sounded like someone was shooting a gun next to my head. Then the plane just spiraled out of control. The plane would basically go up in the air, then crash down and hit the ground, then come up. Every time we hit the ground the flames and smoke would get bigger and before the last impact the plane was completely on fire."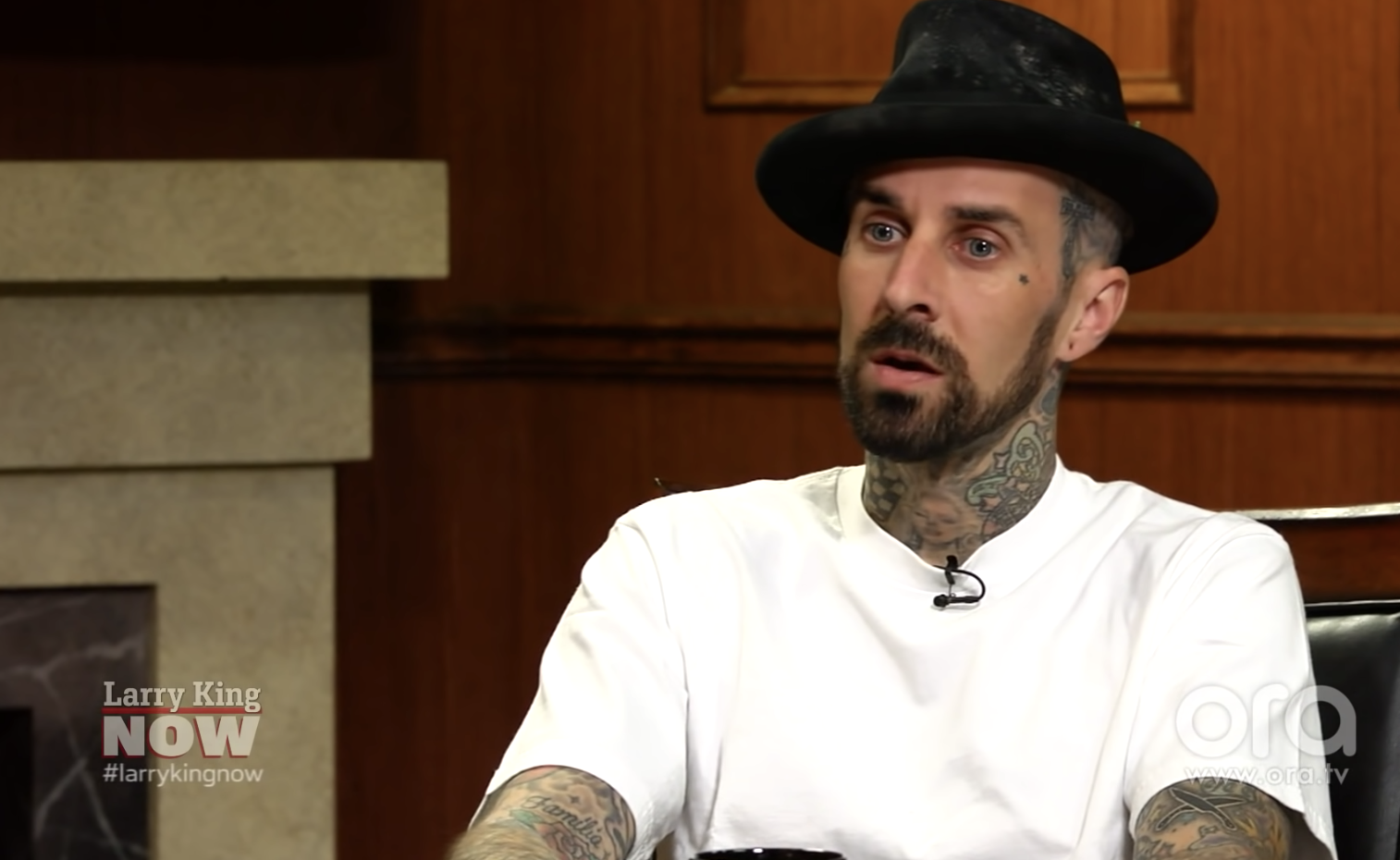 "We were a ball of fire in the sky, and I was honestly waiting for lights out," he added.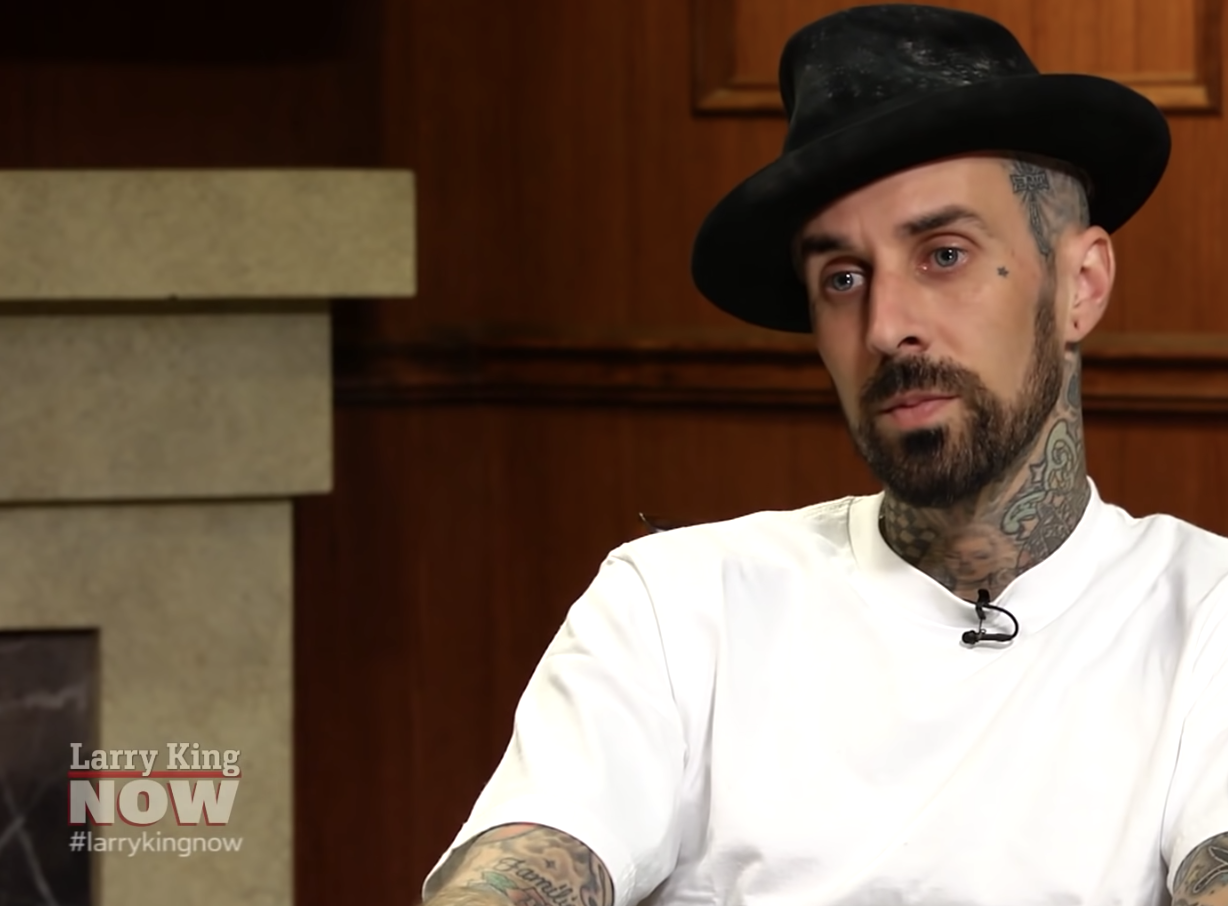 Travis managed to escape by opening the plane's door and sliding down its wing, with DJ AM behind him. However, in his hurry to get out he accidentally jumped into the jet, which caused devastating injuries.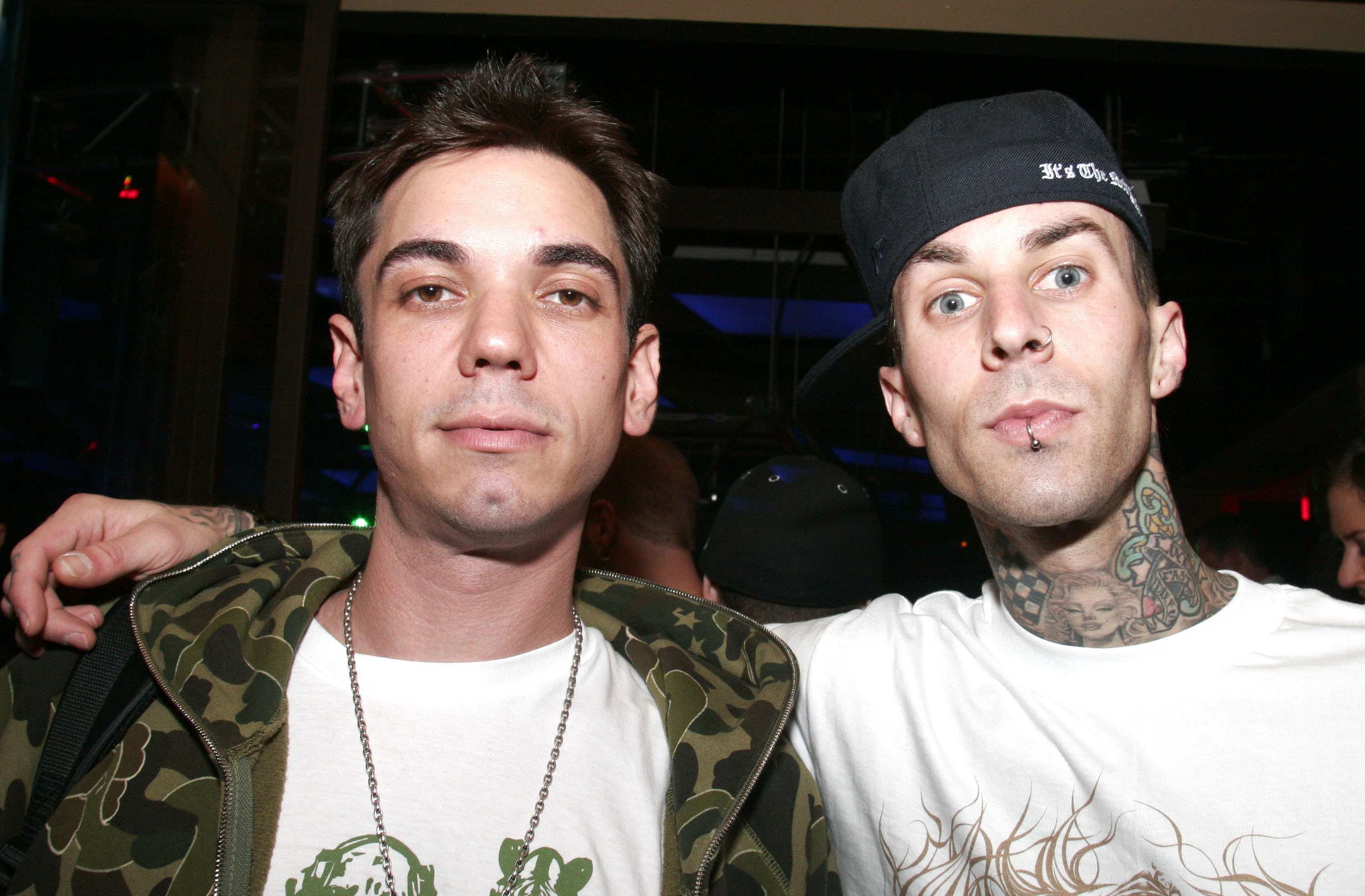 Speaking on the Joe Rogan Experience, Travis said: "When I jumped through the emergency exit when the plane blew up, I was in such a hurry to exit the plane I jumped right into the jet, which is full of fuel. My whole body lit up. I had jet fuel in my whole body."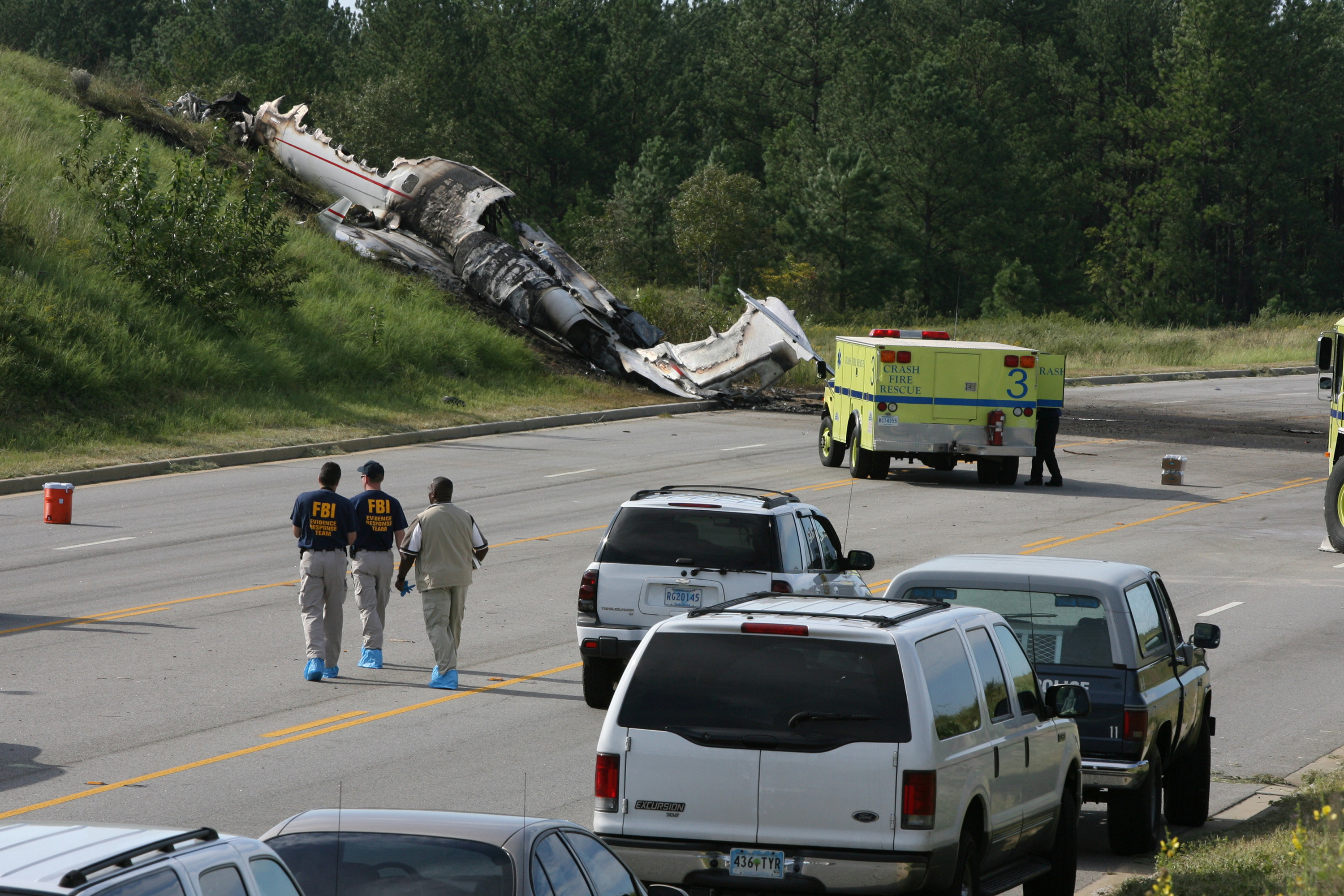 "When I jumped into the jets I started running, I was ripping off my clothes because that's what my instinct told me to do but little did I know I was still on fire because I was soaked in jet fuel," Travis added.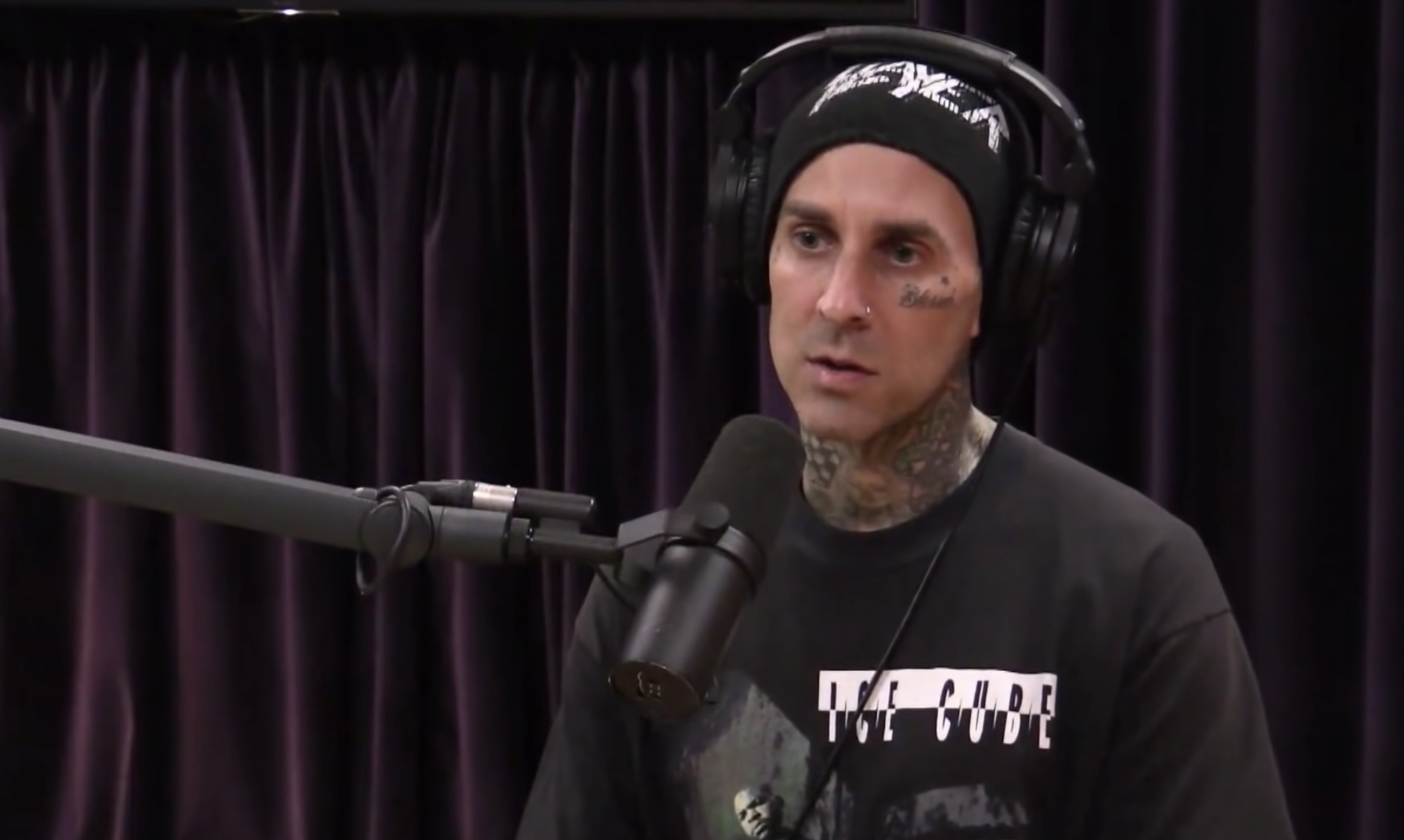 DJ AM was also on fire but managed to put the blaze out by rolling on the ground. Afterward, he saved Travis by using his own shirt to put the flames out. Travis previously said of his friend's quick thinking: "If he hadn't done that, I probably wouldn't have feet or legs today."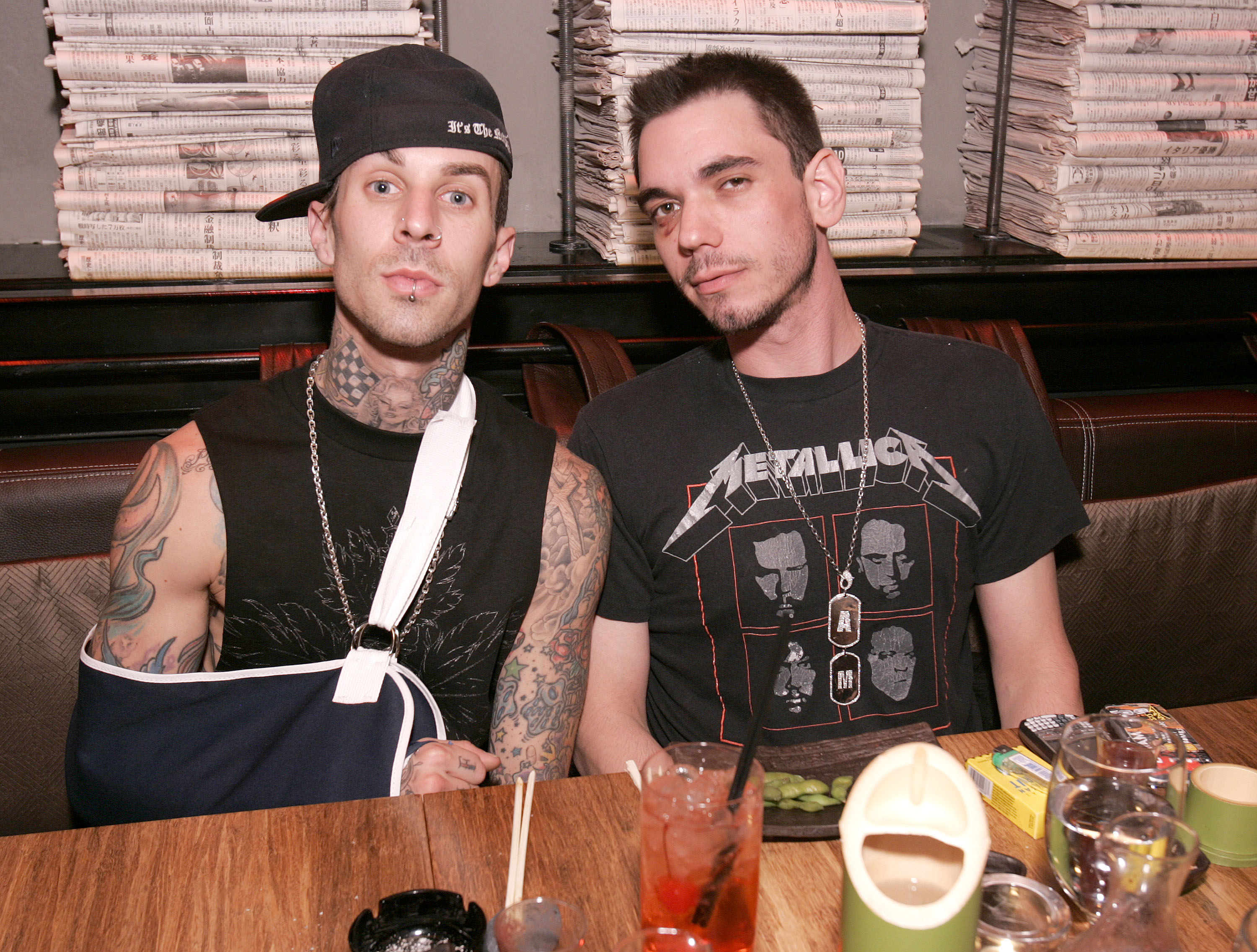 In fact, Travis almost did lose his right foot because his shoes and socks were the most soaked with fuel and were also on fire for the longest amount of time. In the end, he was in the hospital for 11 weeks and underwent 27 separate surgeries and skin grafts after suffering third-degree burns on 65% of his body.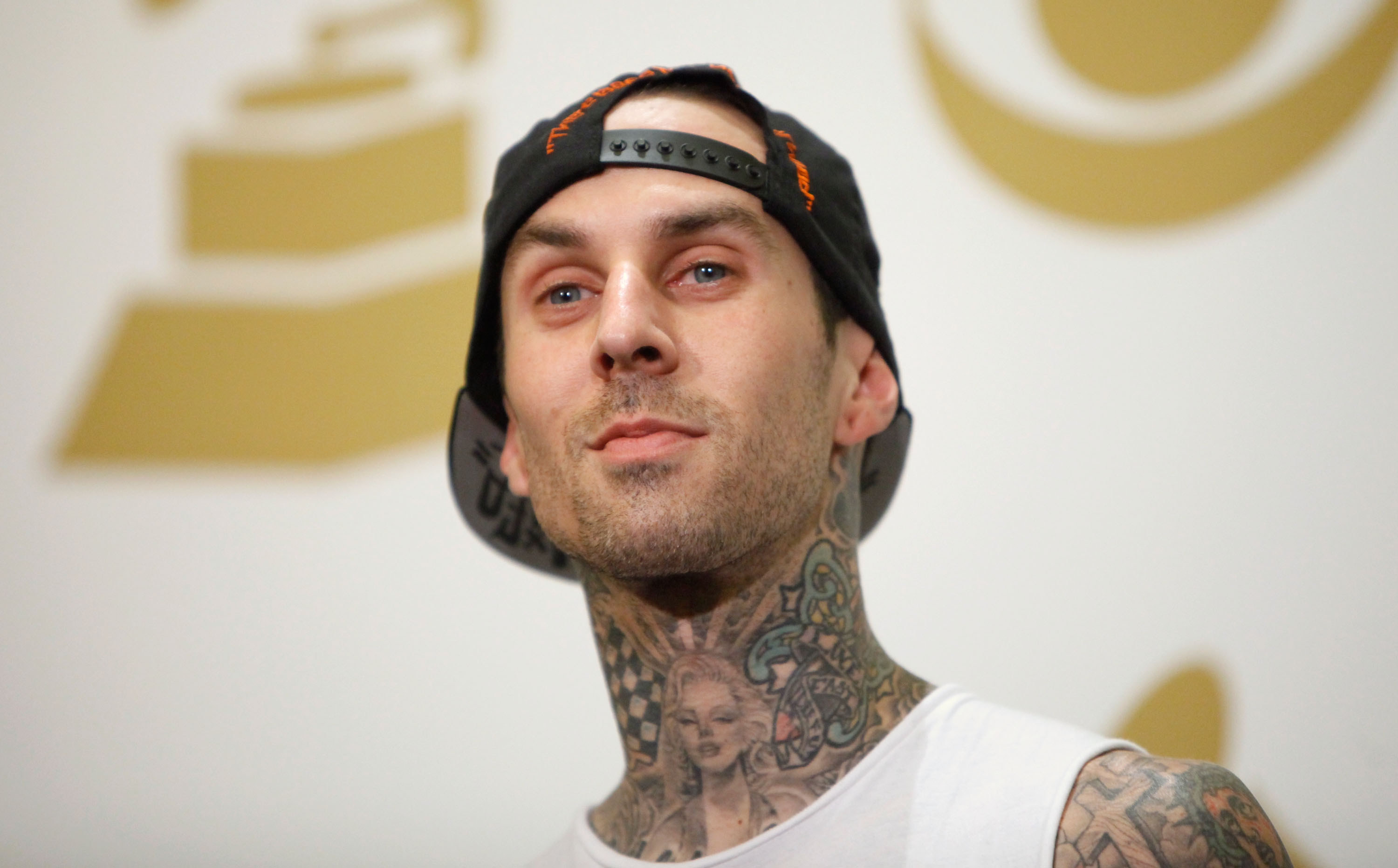 Travis said he would often wake up during surgery because his history of drug use impacted his anesthesia.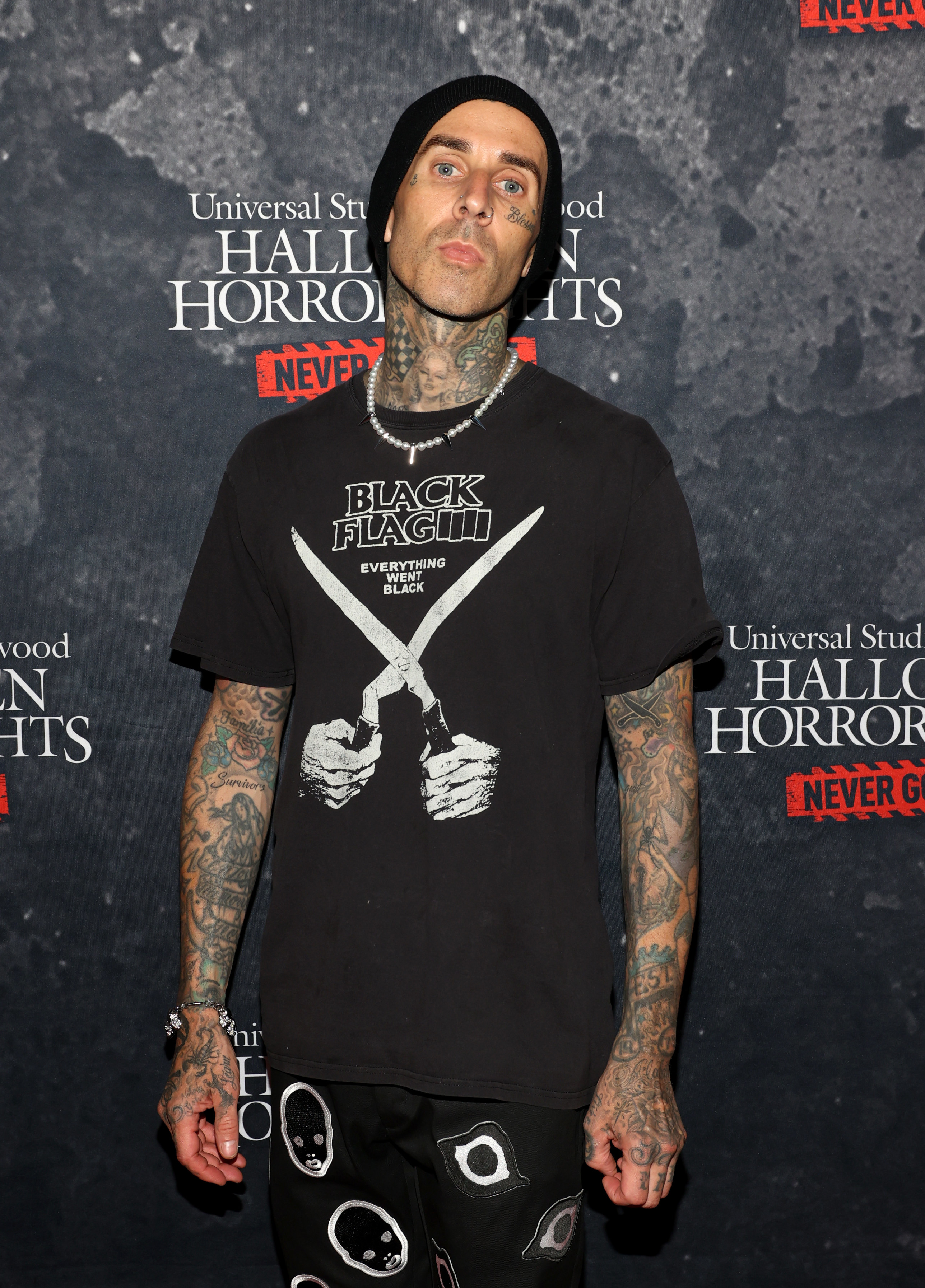 "In about 11 of my 30 surgeries in the burns center, I woke up swinging on doctors. I'd be opened up and just go crazy," he said. "I would try and get off the table, I don't think I knew what was going on, but they just couldn't give me enough medication to knock me out because I'd been self-medicating for so long and abusing meds for so long. I'd just wake up in the middle of anaesthesia."
Travis did not learn of the four fatalities until two weeks before he was discharged from the hospital. Learning of their deaths took a huge toll on Travis's mental health and he became suicidal.
"When I was in the hospital, I was on so many drugs I didn't even know my two friends had passed away," he told ABC News. "I didn't know the pilots had passed away. I didn't remember anything."
"I kept thinking everyone was in the hospital, including the two pilots and including my best friends. I thought everyone was in different rooms until two weeks before I left. Then I went crazy. I wasn't in a good place," he added. "I was kind of crazy. I was suicidal."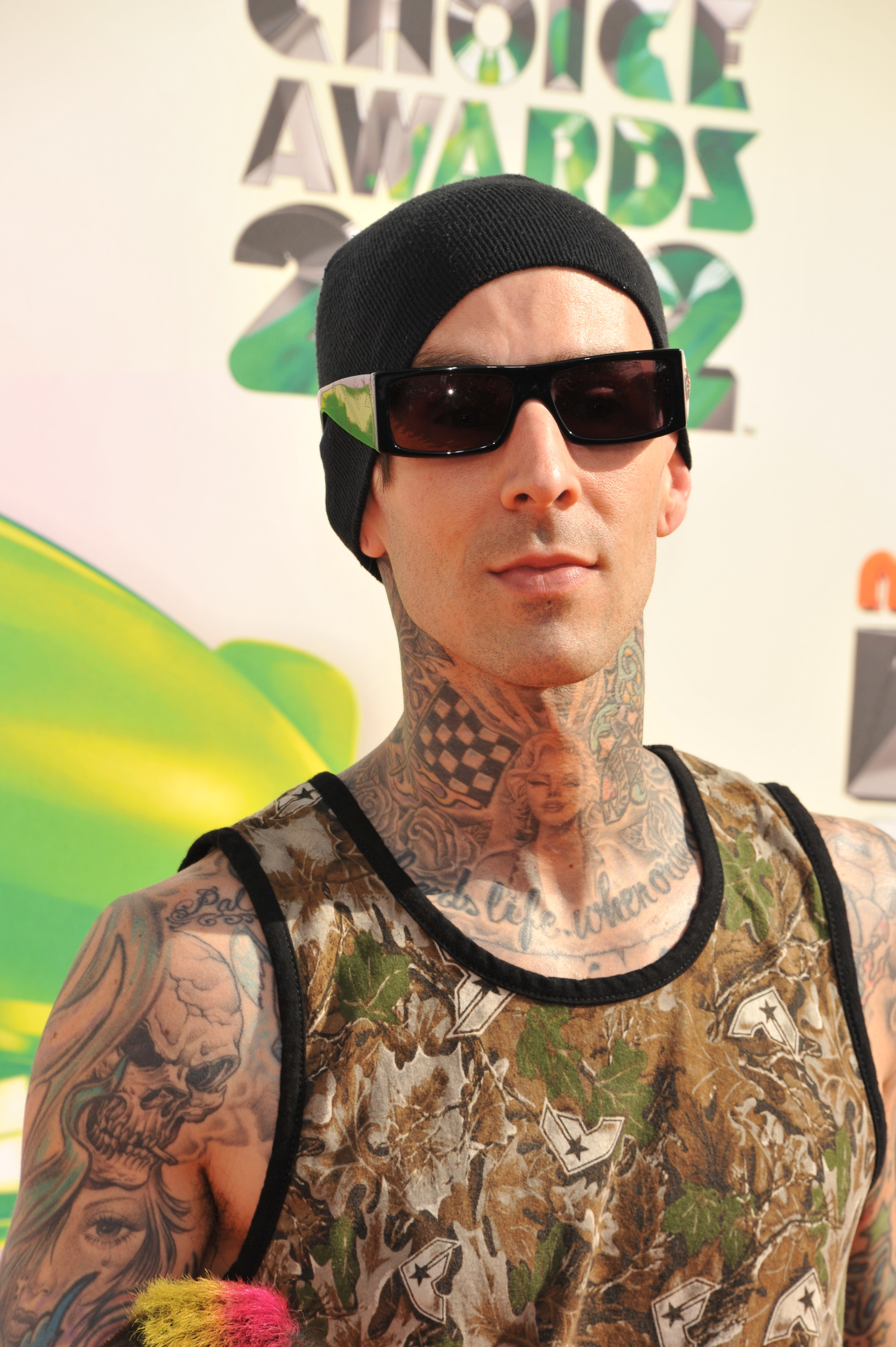 Travis was even willing to pay somebody $1 million to "take him out." The star said: "I would call friends of mine and go, 'I'll deposit a million dollars into whoever's bank account…'"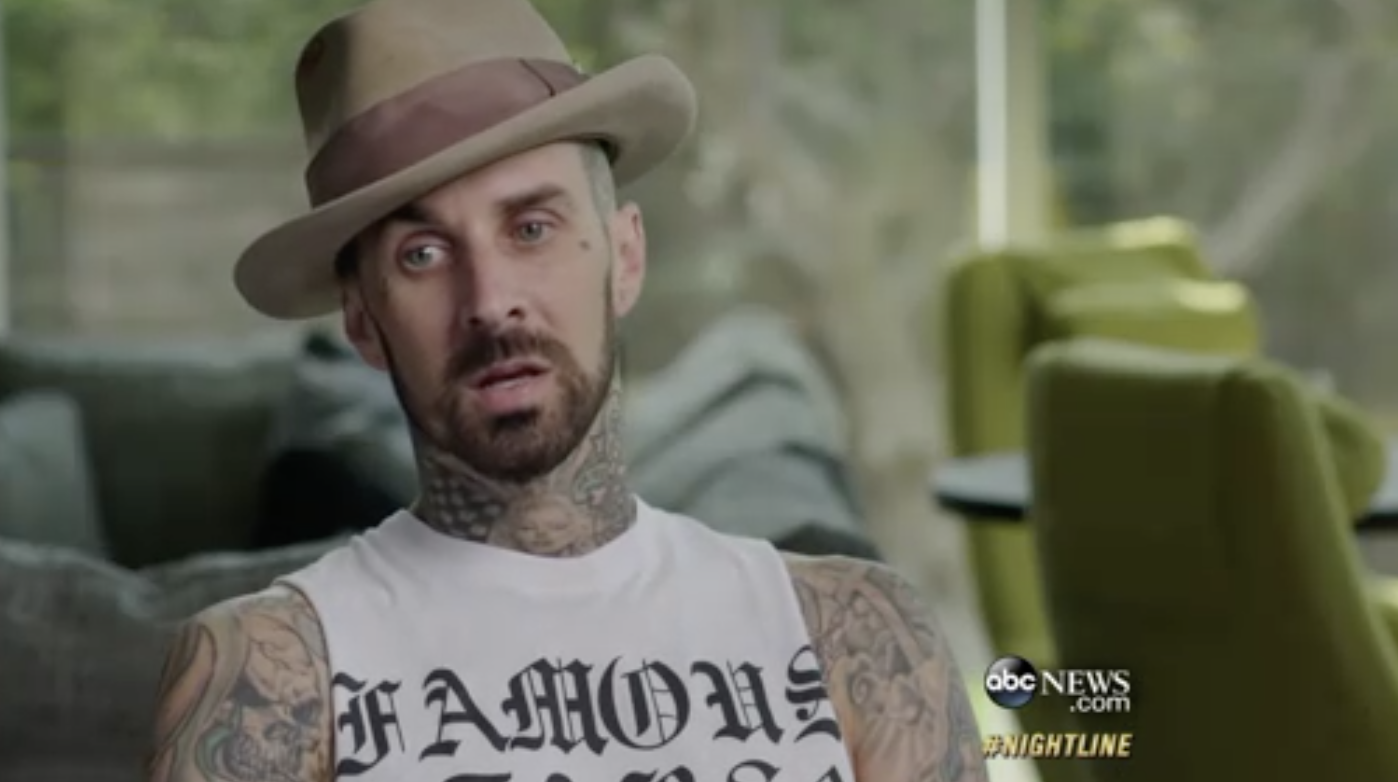 Things became harder following DJ AM's death in August 2009, with Travis learning the sad news when he saw it on TV while in a recording studio. "I was in shock: I felt like there was a rock in my throat that I couldn't swallow," he said. "I felt like a piece of me had just died. I burst into tears and left the studio."
Ultimately, it was Travis's children that helped him through his suicidal thoughts. He is dad to Landon, now 18, and stepfather to Shanna's daughter Atiana, now 23, as well as Alabama.
"It was hard for them to see me in the state that I was in," he said. "They'd color in class and everyone's drawing pictures of their family or what they did over the weekend, and Landon's drawing a picture of a plane crashing."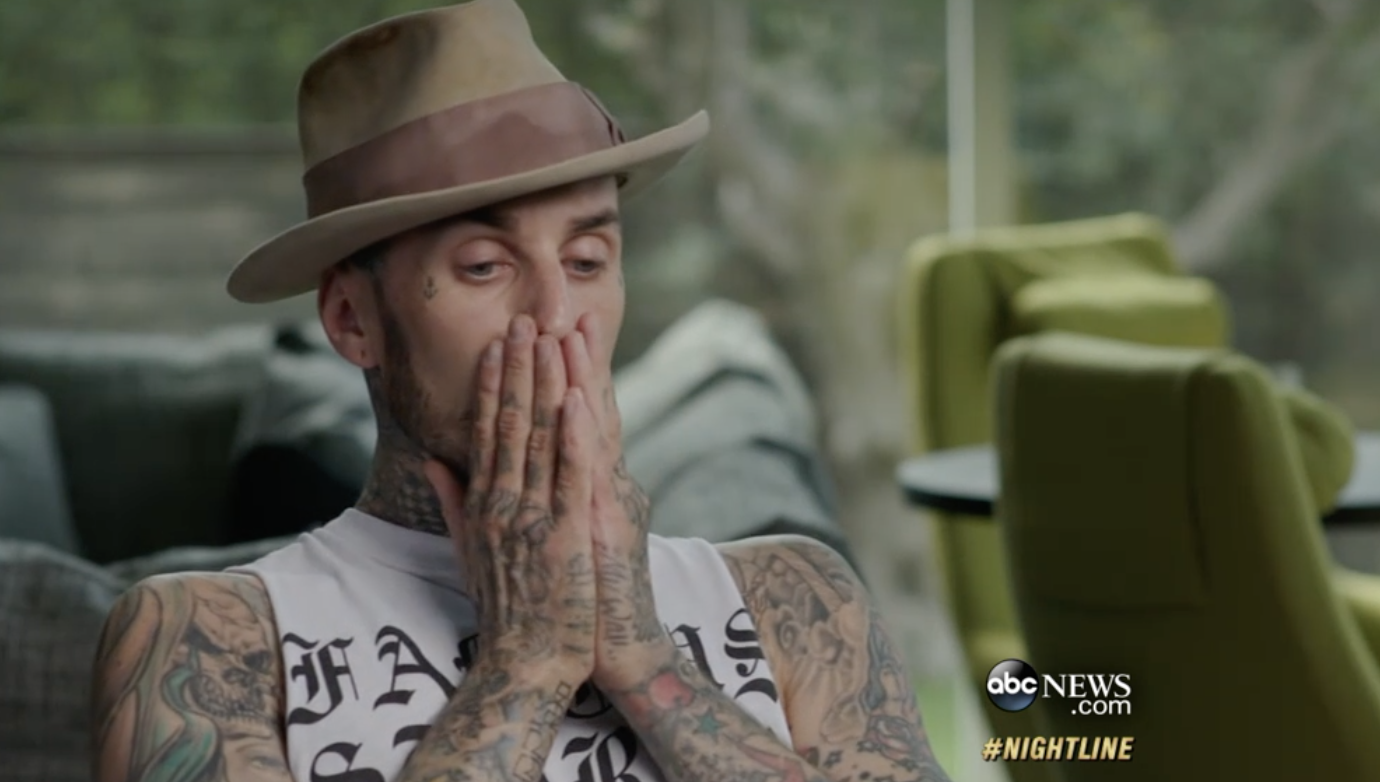 Explaining how he got through the darkness, Travis said: "It was mainly my kids and a second chance at life."
"Learning how to walk again and being able to take a shower by myself again, they were the good points that helped me turn a corner," he added.
Travis also admitted that he was determined for his children to see him overcome his fear of flying one day, which he managed to do last year despite his PTSD being so severe that at one point he couldn't even walk down the street if he saw a plane in the sky.
In August 2021, 13 years after the crash, Travis shared a photo of himself and Kourtney kissing in front of a private jet, adding the caption: "With you anything is possible."
In September, he proudly tweeted that he'd flown five times in the last month, having traveled to Mexico, Italy, France, and New York with his now-wife.
And Travis opened up about how their first trip came about in an interview with NYLON, where he said that he felt "invincible" when he is with Kourtney.
"I made a deal with her that she had just said to me, 'I would love to do so much traveling with you. I want to go to Italy with you. I want to go to Cabo with you. I want to go to Paris with you. I want to go to Bora Bora with you,'" Travis recalled. "And I said, 'Well, when the day comes you want to fly, I'm telling you I'll do it with you. I would do anything with you. And just give me 24 hours notice.' And that's what she did."
"It's still something very new to me, but having something that gives me the strength and hope to be able to overcome things that were so traumatic in my life, it just says a ton," he continued. "She's definitely that for me. I'm invincible when I'm with her. It's just like I never dreamed, I never even considered flying again."
Travis's bravery also inspired Alabama, who conquered her own fear of flying in November when she jetted to Mexico with him to celebrate his 46th birthday.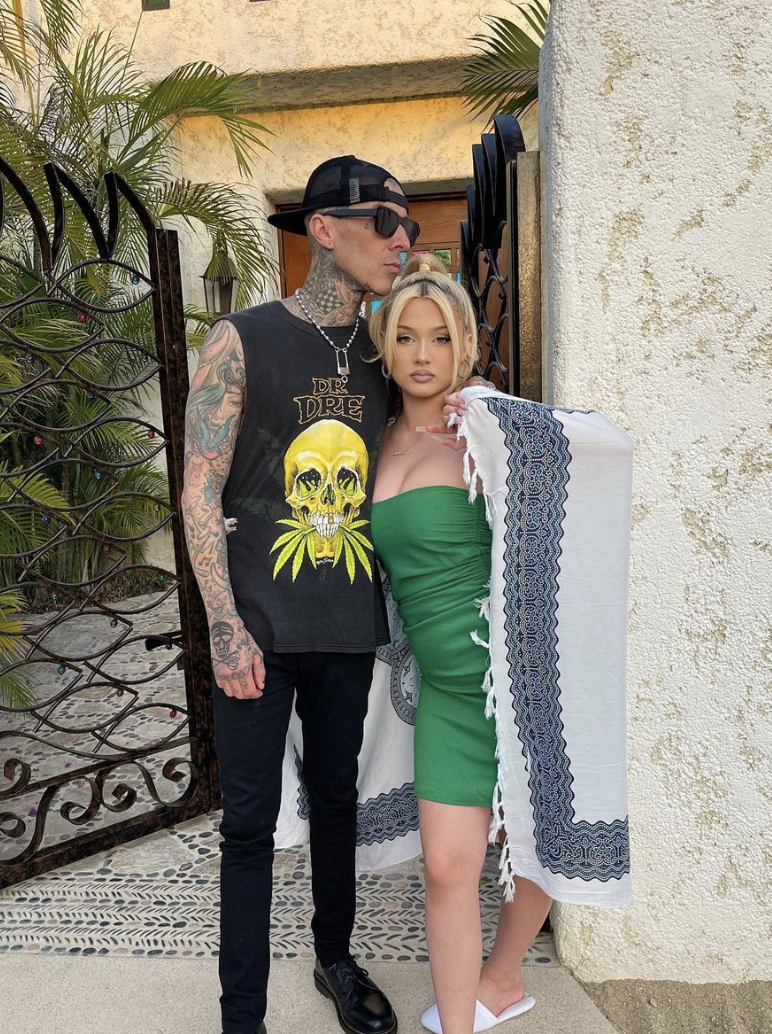 Travis shared a photo of himself and his daughter on the trip on his Instagram page, where she commented: "Love you the most." Travis replied, "Love you more," before adding: "I'm so proud of you for flying."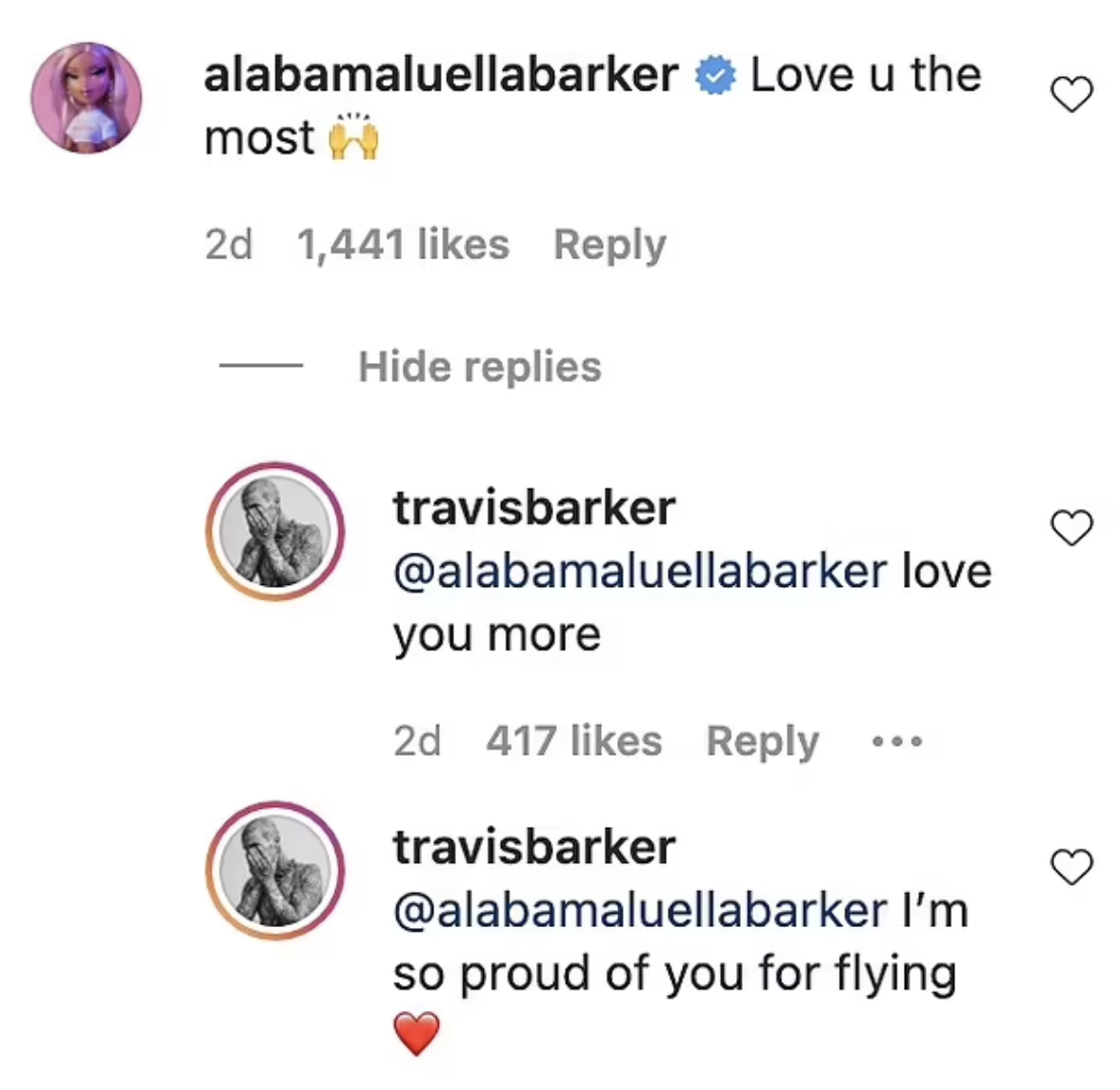 And it's safe to say that if there's anyone who understands what a big deal the flight was to Alabama, it is definitely her father.