A resurfaced TV clip is reminding fans of Kim Kardashian's complicated history with Kourtney's now-husband, Travis Barker. But first, if you're not fully up to speed with all the context — allow me to explain.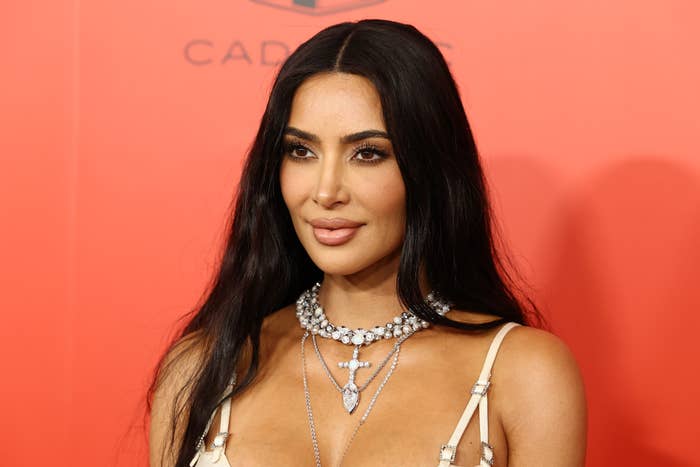 So, 15 years before they started dating, Kourtney and Travis actually met through Kim's work with Paris Hilton. It was the year 2006, and Travis was dating Paris, who Kim was working for as a closet organizer and assistant.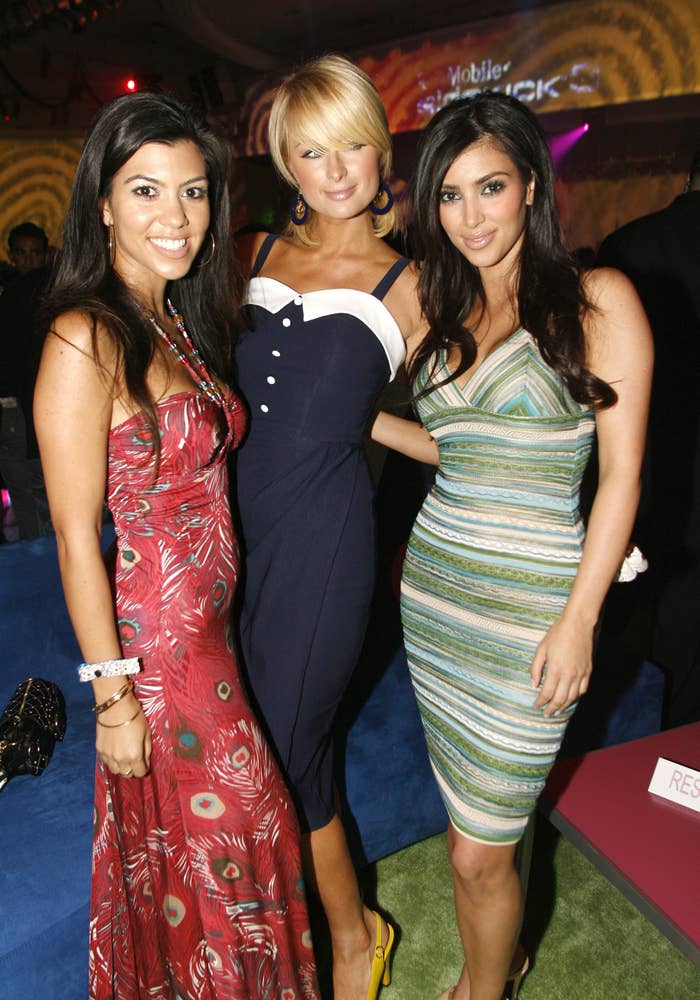 In his 2015 memoir, titled: Can I Say: Living Large, Cheating Death, and Drums, Drums, Drums, Travis reflected on this time in his life, specifically recalling a trip to Amsterdam in 2006 with Kim, Paris, and his friends.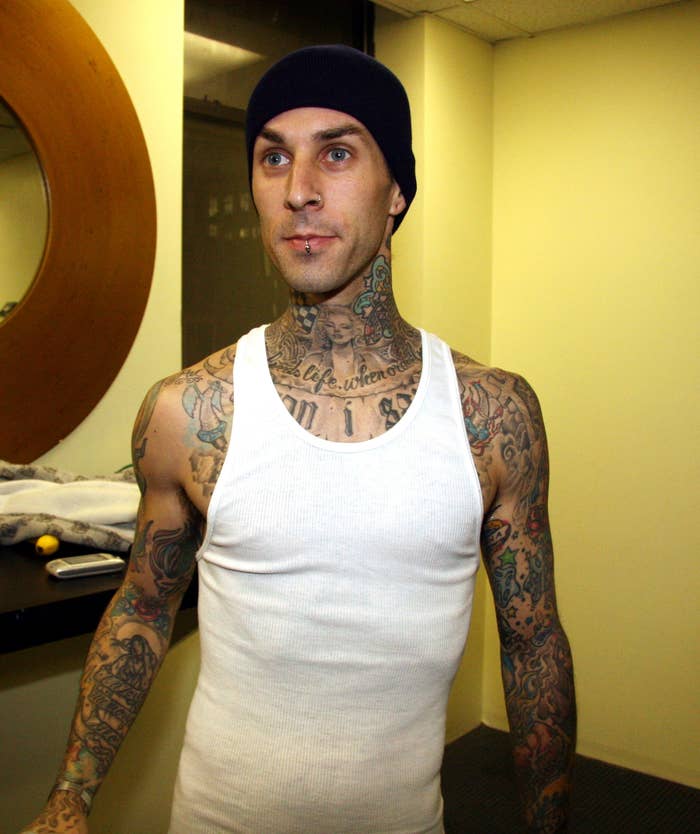 "We all checked into our hotel and then rented bicycles and rode all over Amsterdam — that's what you do there," he wrote. "It was me, Lil Chris, my drum tech Daniel, Paris, and Kim."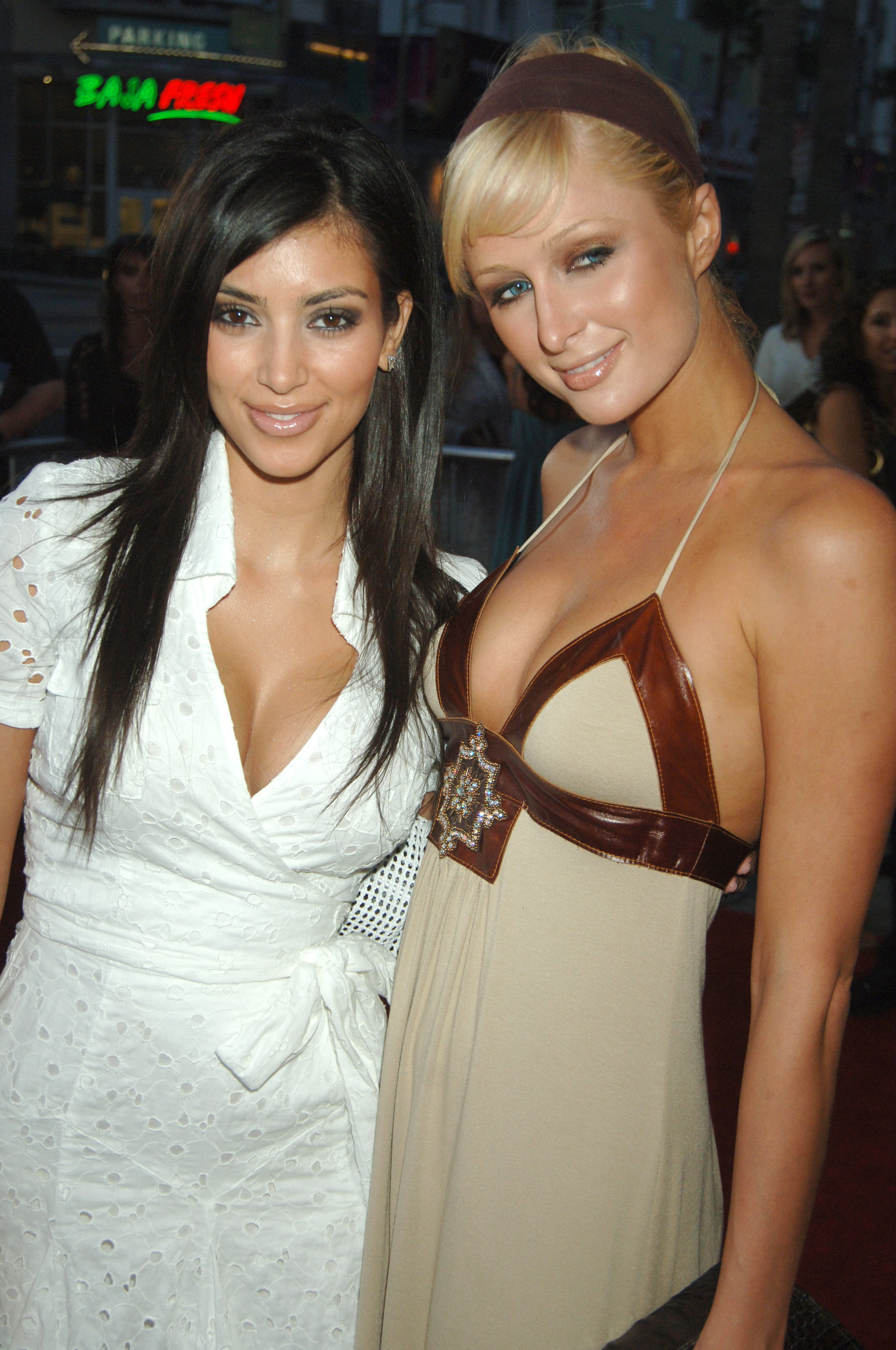 At the time, Kim wasn't the world-famous superstar she is today, although that didn't stop Travis from taking an interest in her.
"I was having a blast and was happy to let the world know it. I kept on secretly checking out Kim, telling Lil Chris, 'I don't care if she's the closet girl, she's fucking hot,'" he confessed.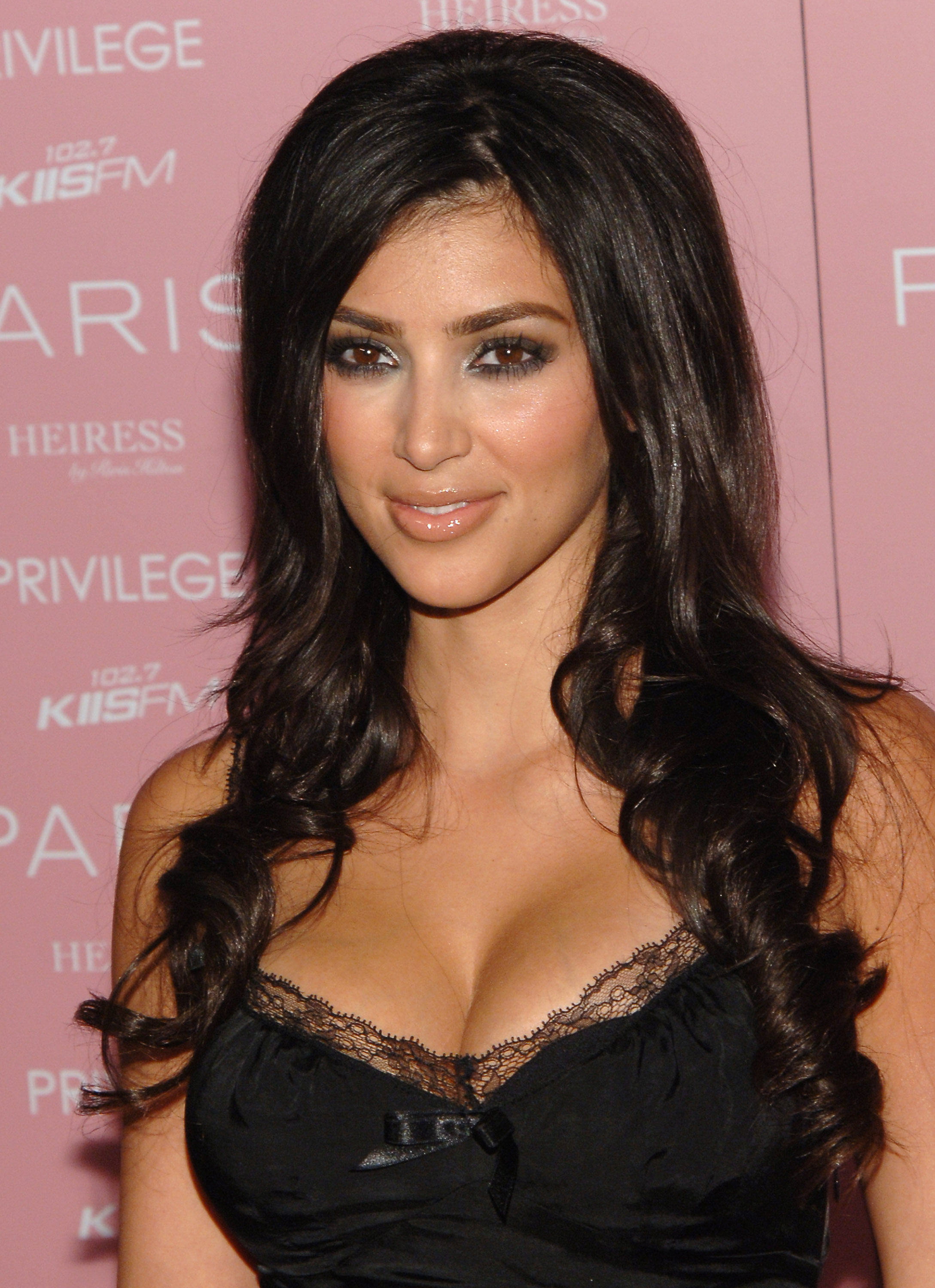 Travis was hooking up with Paris at the time, and Kim was still together with her then-boyfriend, Ray J. However, the pair kept in touch after they returned from Europe, and by the following year, they started briefly dating.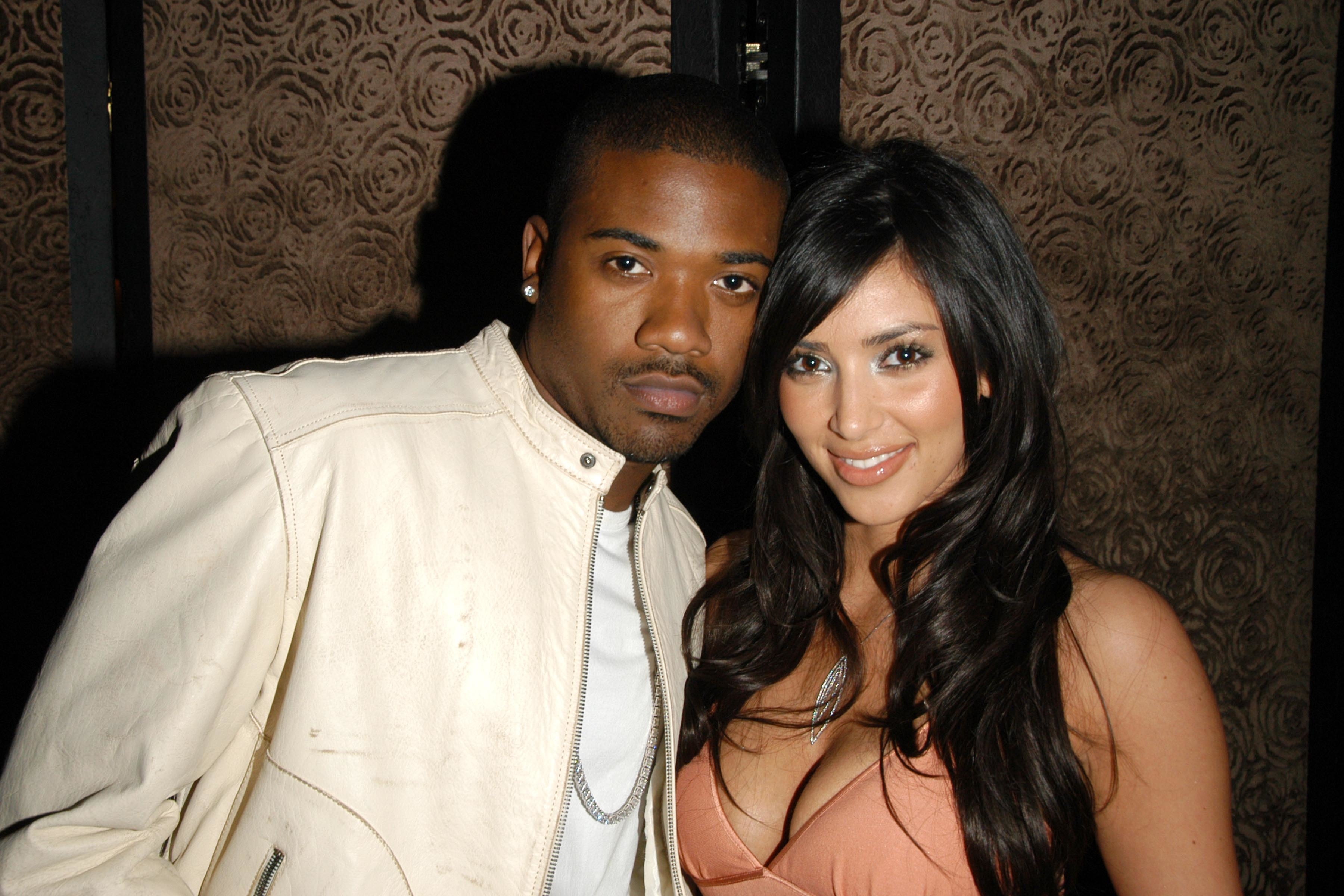 "We went to dinner, we went to lunch," he wrote in his book, also noting that this was shortly after Kim and Ray J's sex tape was released in 2007.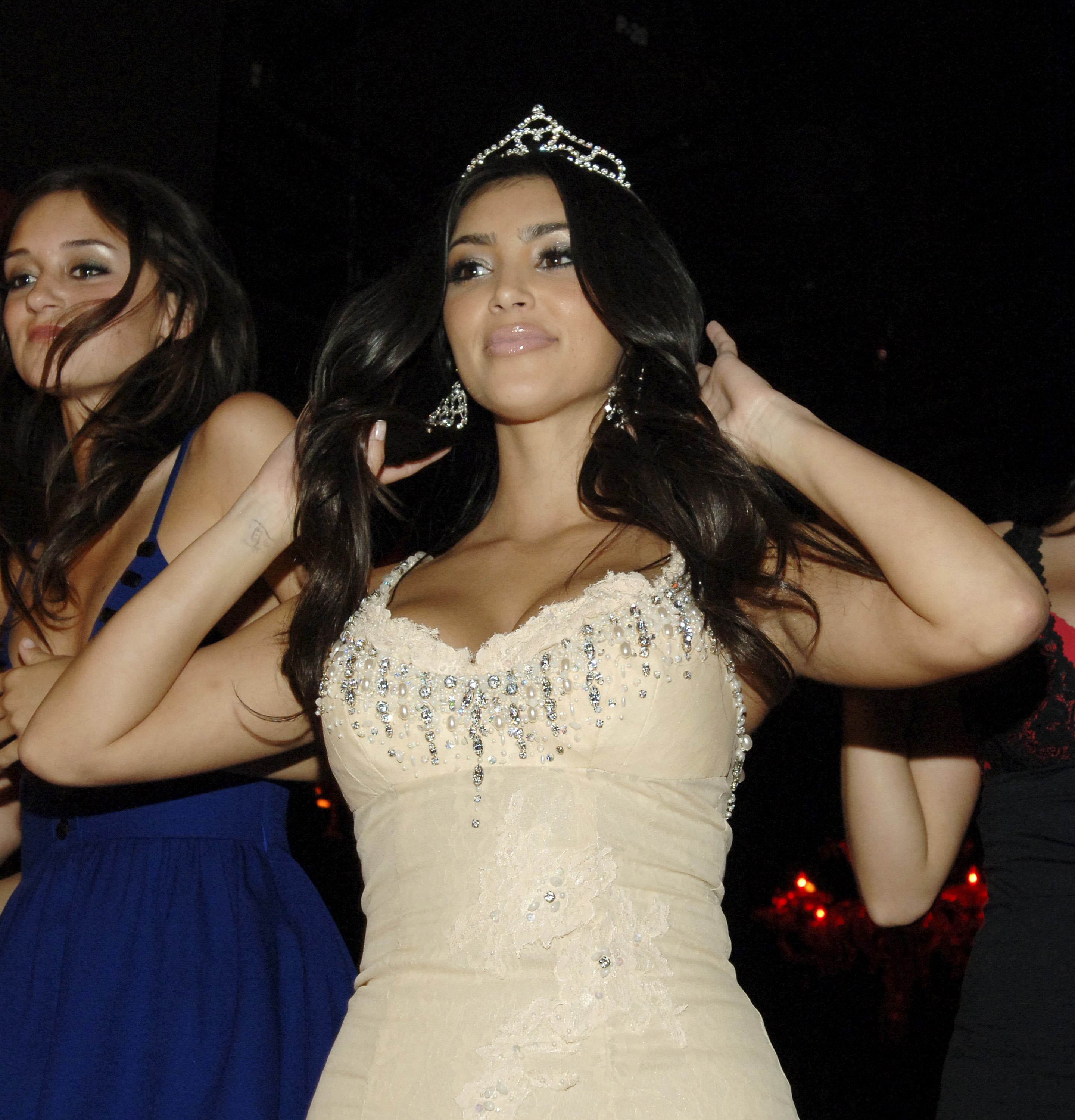 "You might think I would be doing the worst things with this girl because of her tapes, but it was the exact opposite of any other encounter I've had with a woman: With Kim, I wanted to be nothing but a gentleman to her," he recalled. "It was so weird."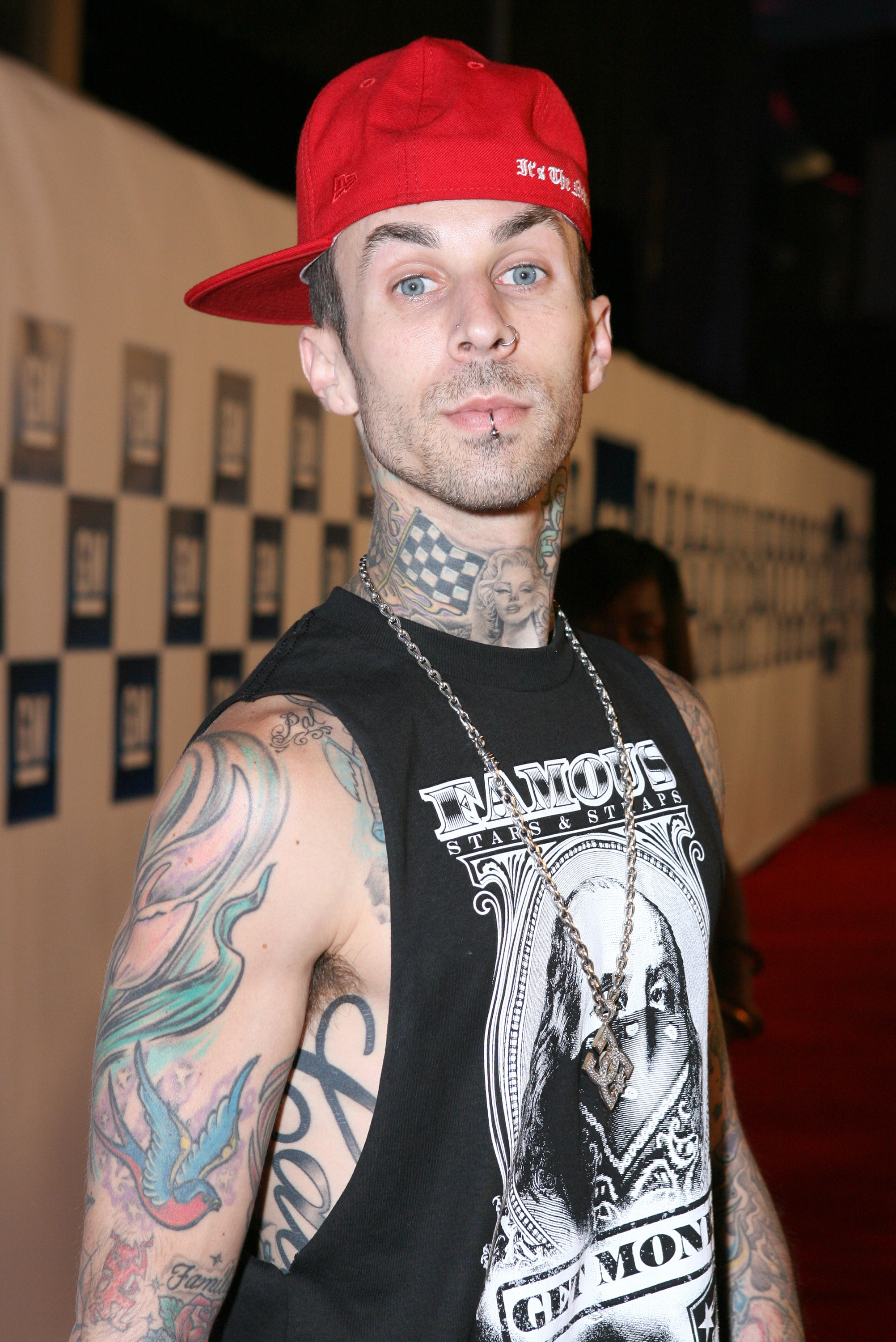 Looking back on their brief romance, Travis wrote that they were "around each other a lot," and he'd even spend time with her family. "We'd be really sweet around each other, like little kids," he remembered, "and then when we were apart, she'd call me and say, 'I want to see you again.' 'Me, too,' I'd say."
Despite this, Travis emphasized in the book and in subsequent interviews that he and Kim never actually slept together.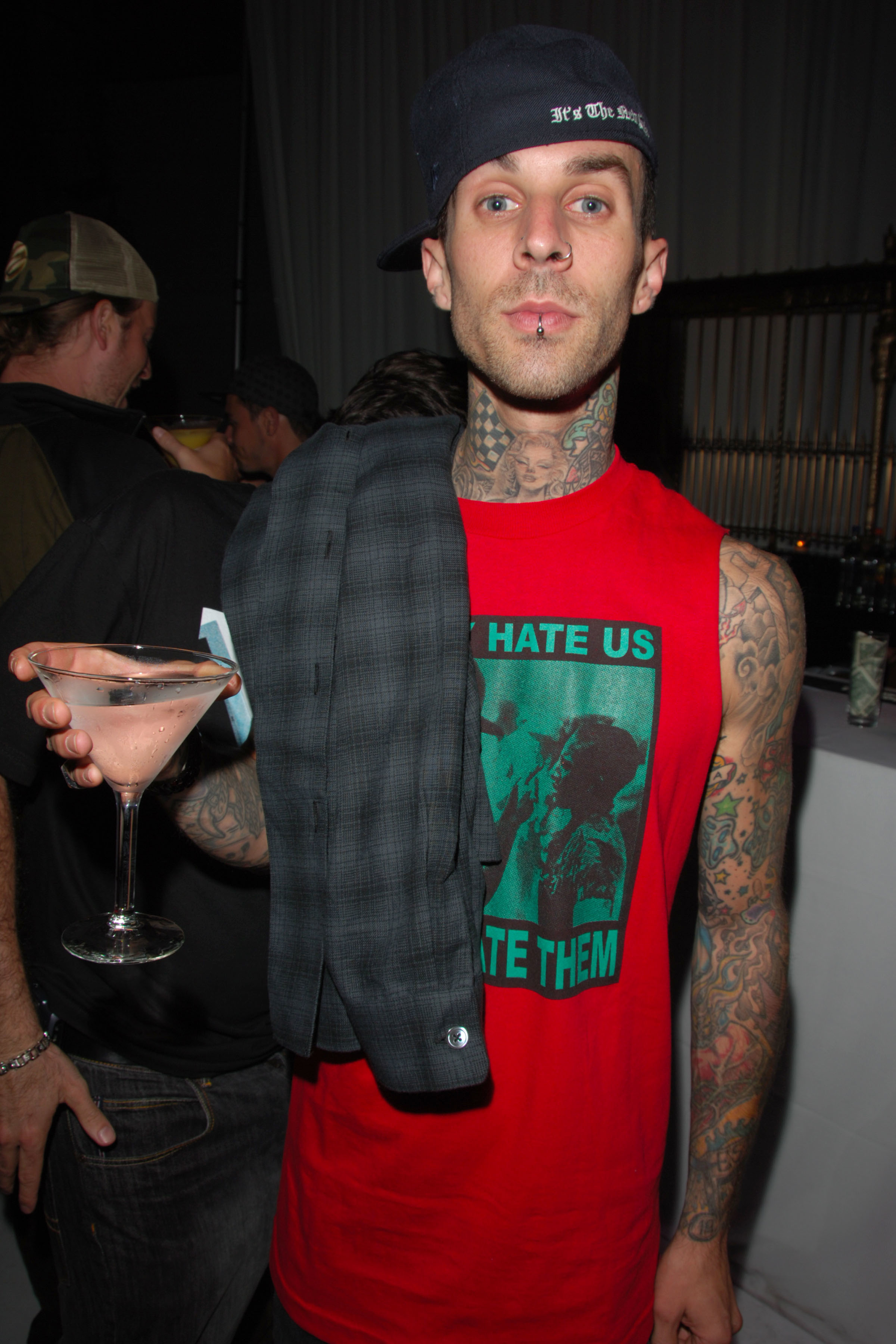 "I had a crush on her, and we were flirtatious, but nothing ever happened," he told Us Weekly again in 2015. "She was so kind and polite, I just felt like being a perfect gentleman around her. It was a trip!"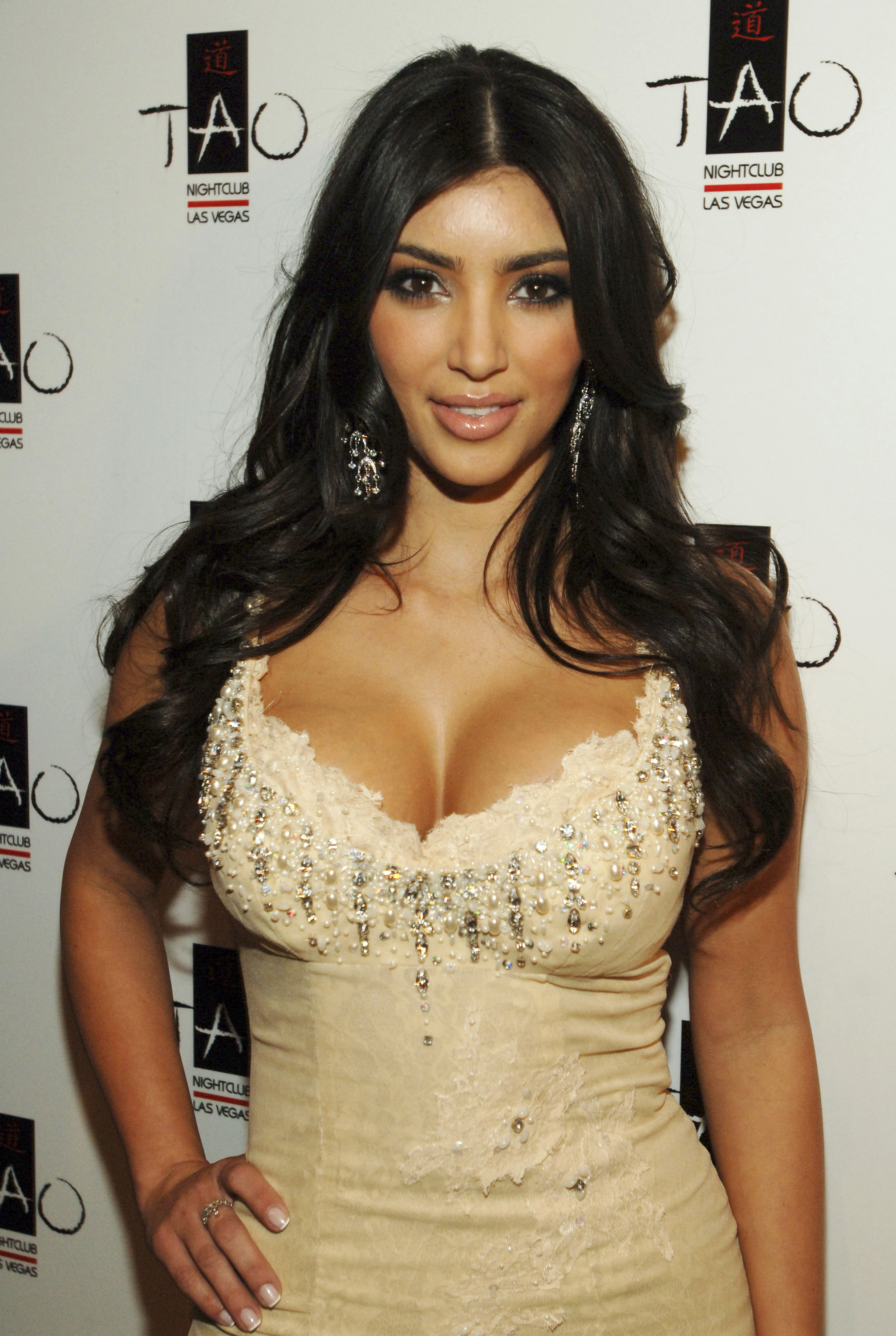 He added: "When I see her, I give her a hug and wish her the best, and there's no awkwardness. Because God knows, when you hook up, shit gets awkward!"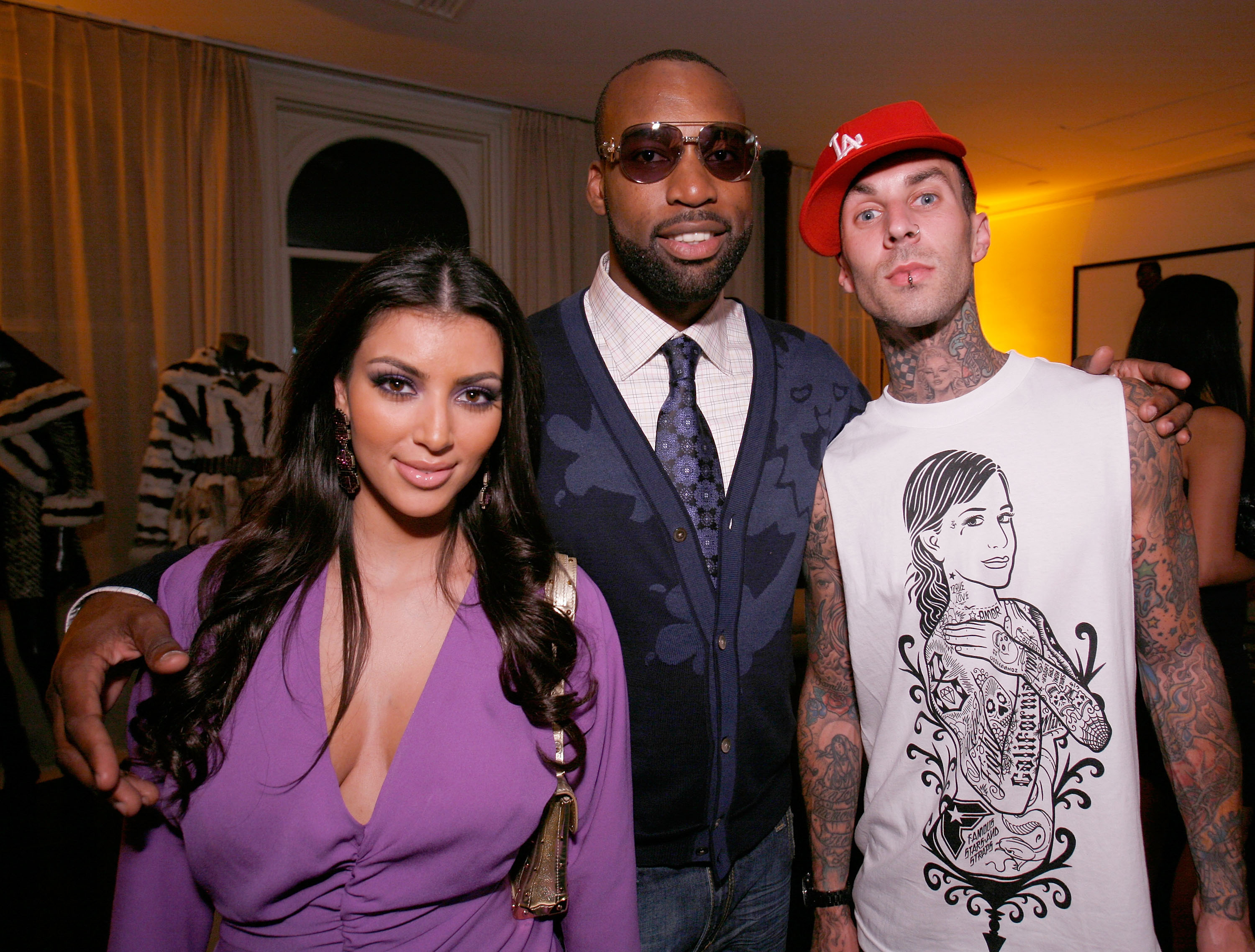 Well, the fact that they never got intimate obviously wound up being very fortunate for Kim and Travis, as he eventually developed a close bond with her older sister, Kourtney.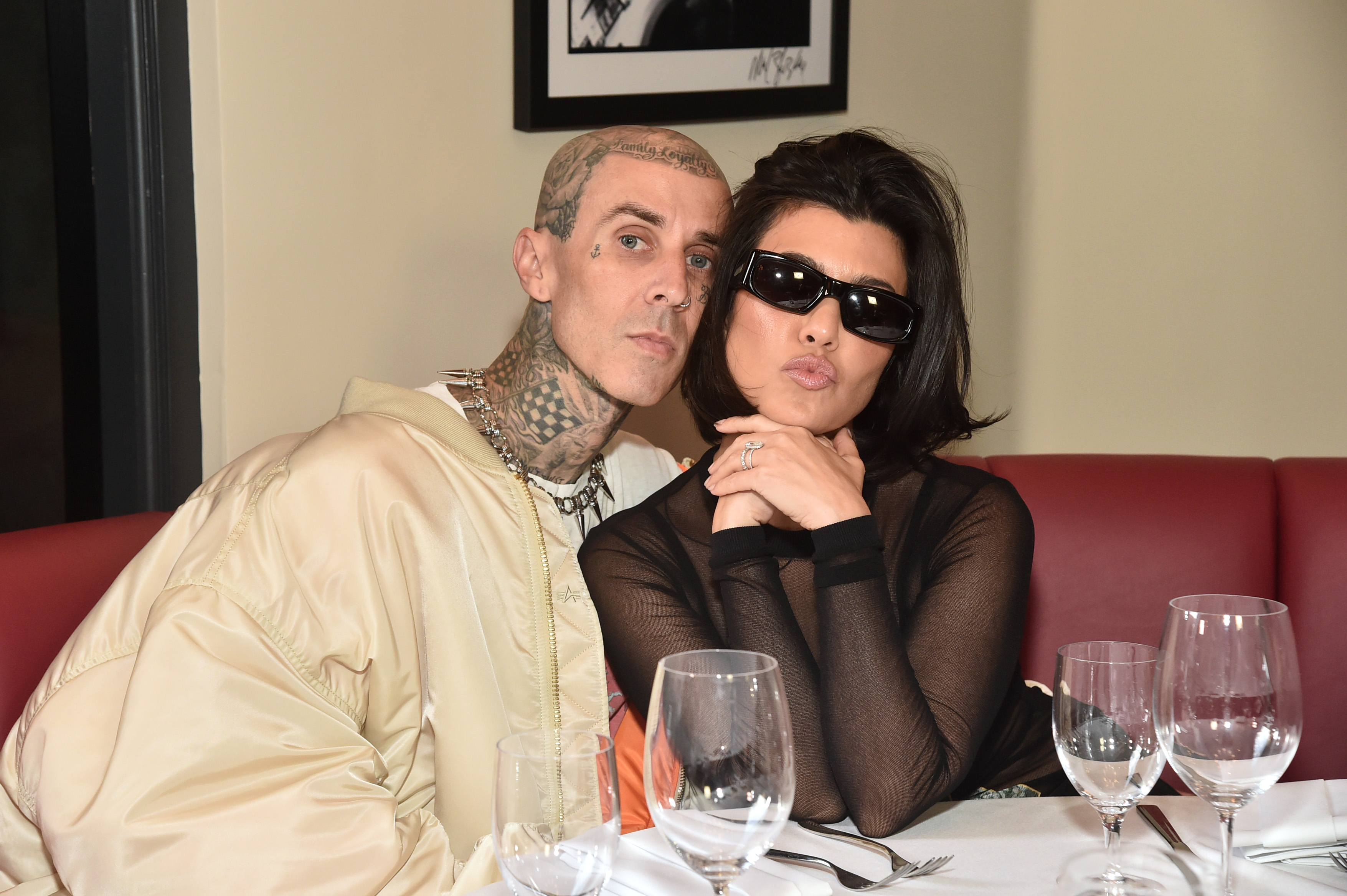 For a brief refresher, Kourtney and Travis became neighbors in 2017 when Travis moved into a property close to hers after her split from Scott Disick. The pair quickly became good friends, however it wasn't until February 2021 that they went public with their romance before getting married the following year.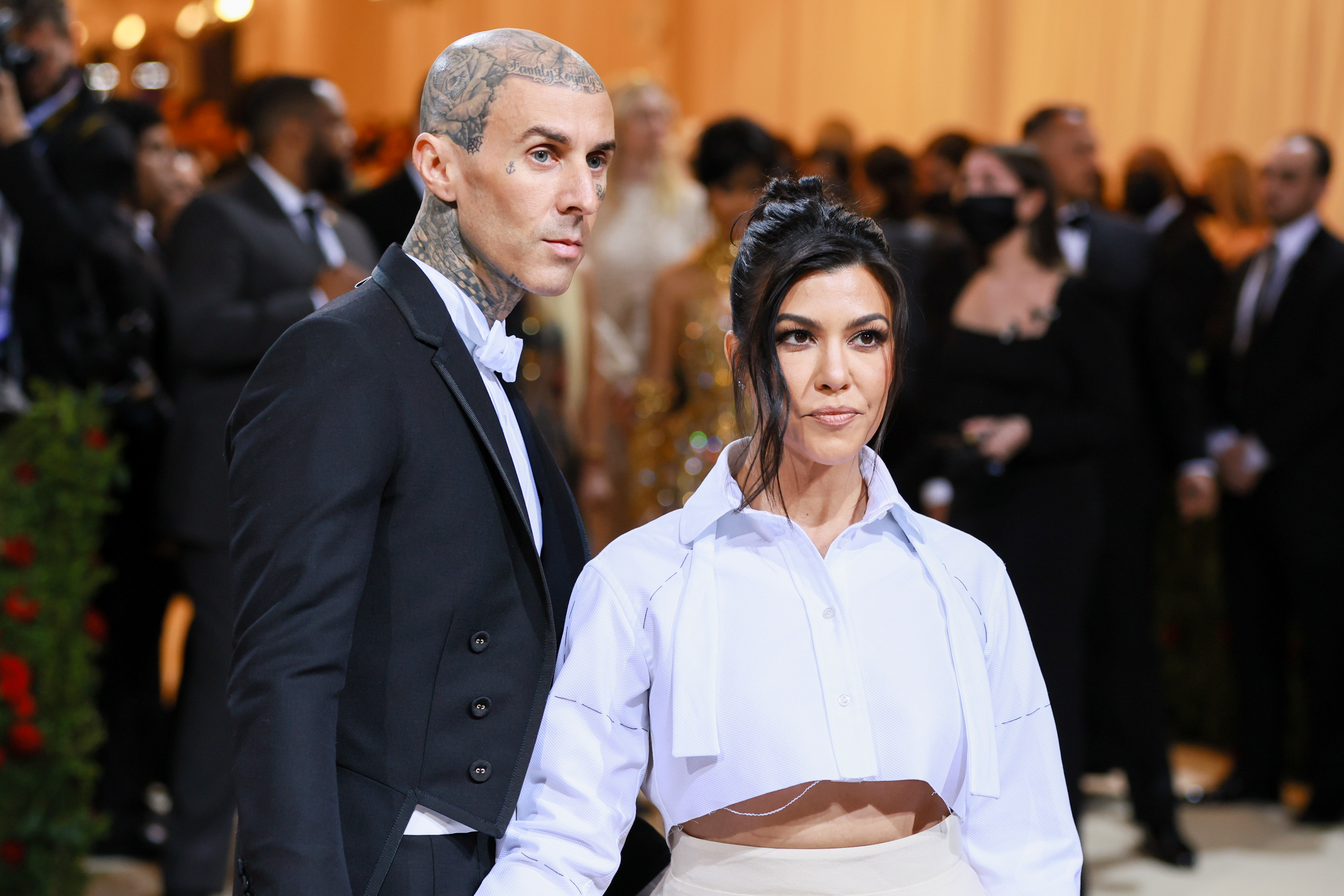 Three months after Kourtney and Travis started dating, Kim took to Instagram to shut down the "false narrative" that she and Travis "hooked up" in the past, making it clear that she's "so happy for him and Kourt."
Despite this, fans have speculated over the years that Travis's previous interest in Kim may have contributed to Kim and Kourtney's longstanding feud. (Although, there isn't a whole lot of evidence to suggest that this is the case.)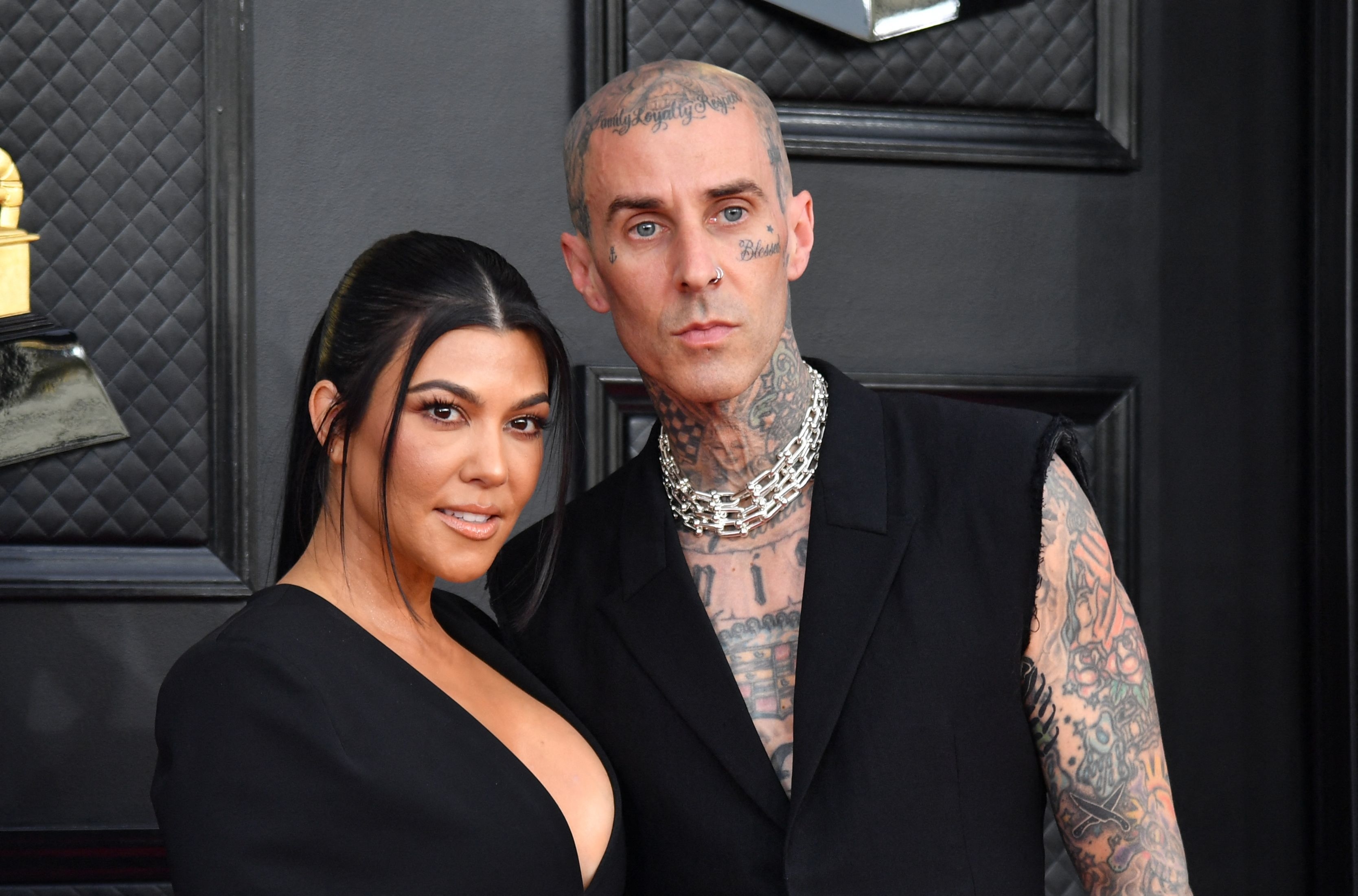 So, this all brings us to a newly resurfaced TV clip, in which fans think a spirit medium may have picked up on — or even predicted — Travis's situation with the sisters.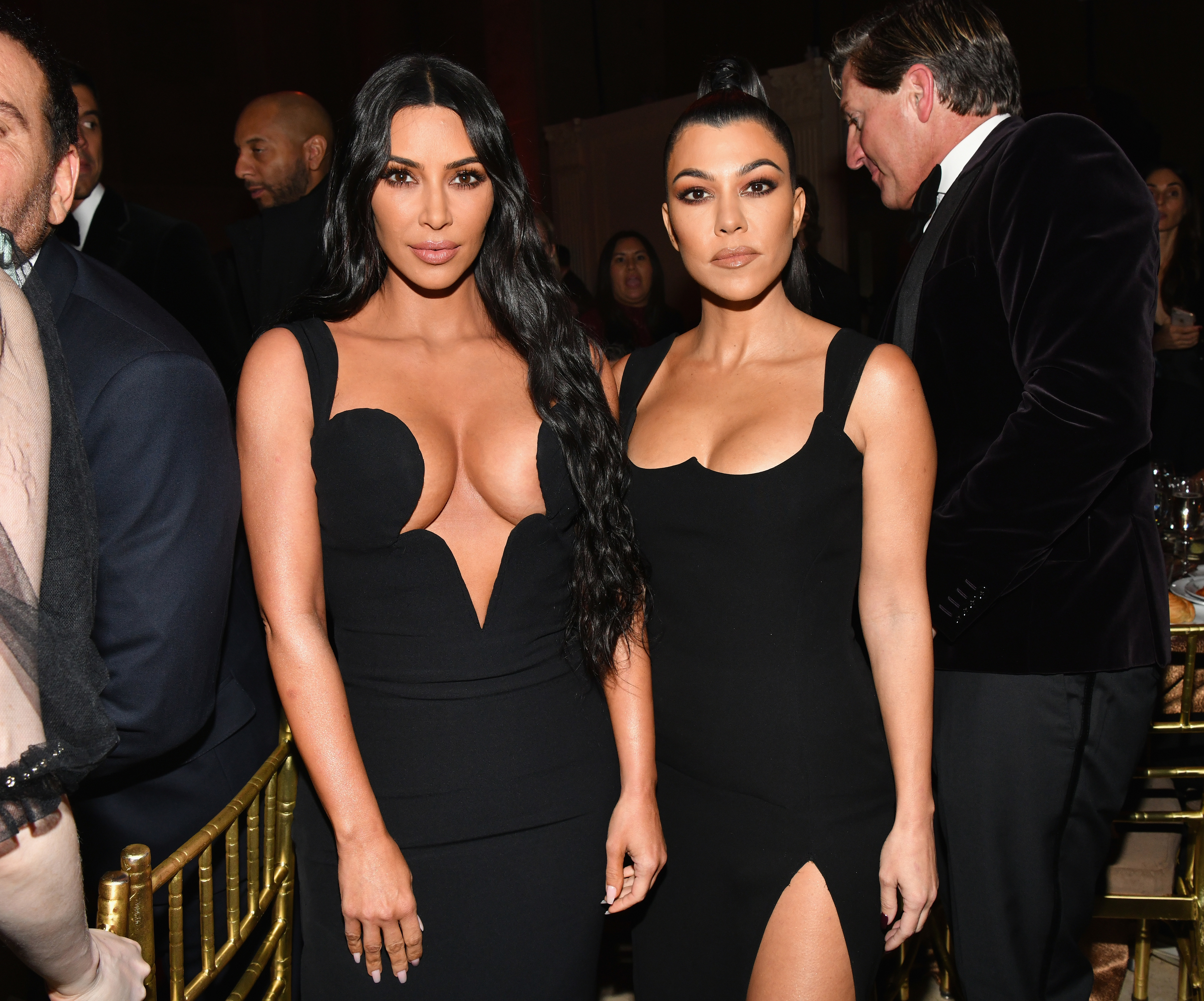 In a 2017 episode of the E! program Hollywood Medium with Tyler Henry, Khloé Kardashian and Kylie Jenner sat down for a personal reading, which resulted in a discussion about their love lives.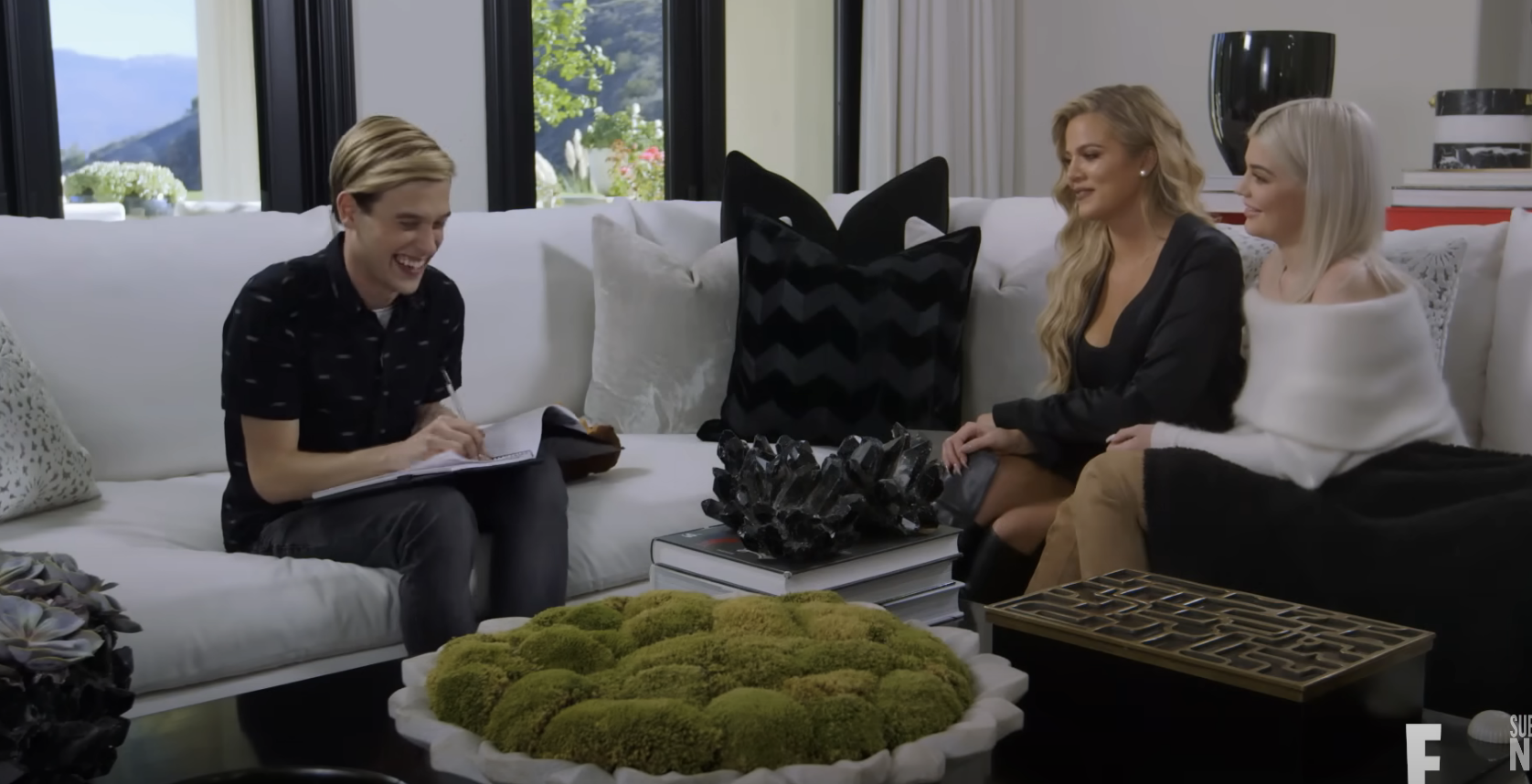 Toward the end of the reading, Tyler channels a message relating to a family conflict, saying: "There's a situation with…someone tries to get with one sister, then tries to get with the other."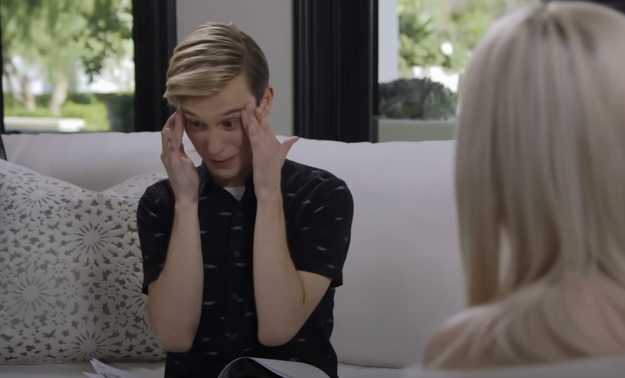 Nervously, Tyler asks Kylie and Khloé if the message makes any sense to them, prompting the sisters to nod and share a knowing glance at one another.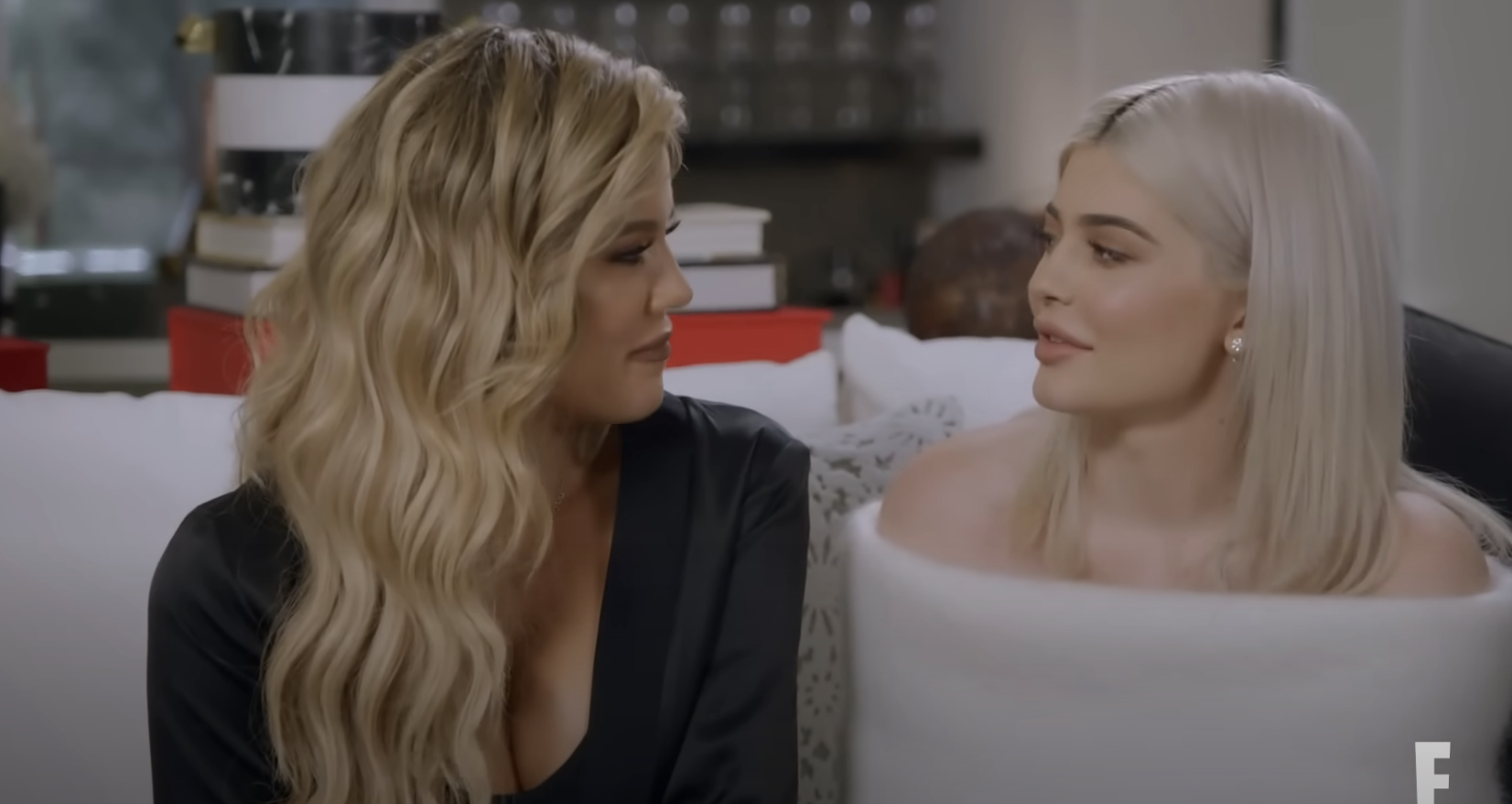 "Actually, kind of," Kylie replies, while Khloé probes further, asking: "What about that situation?"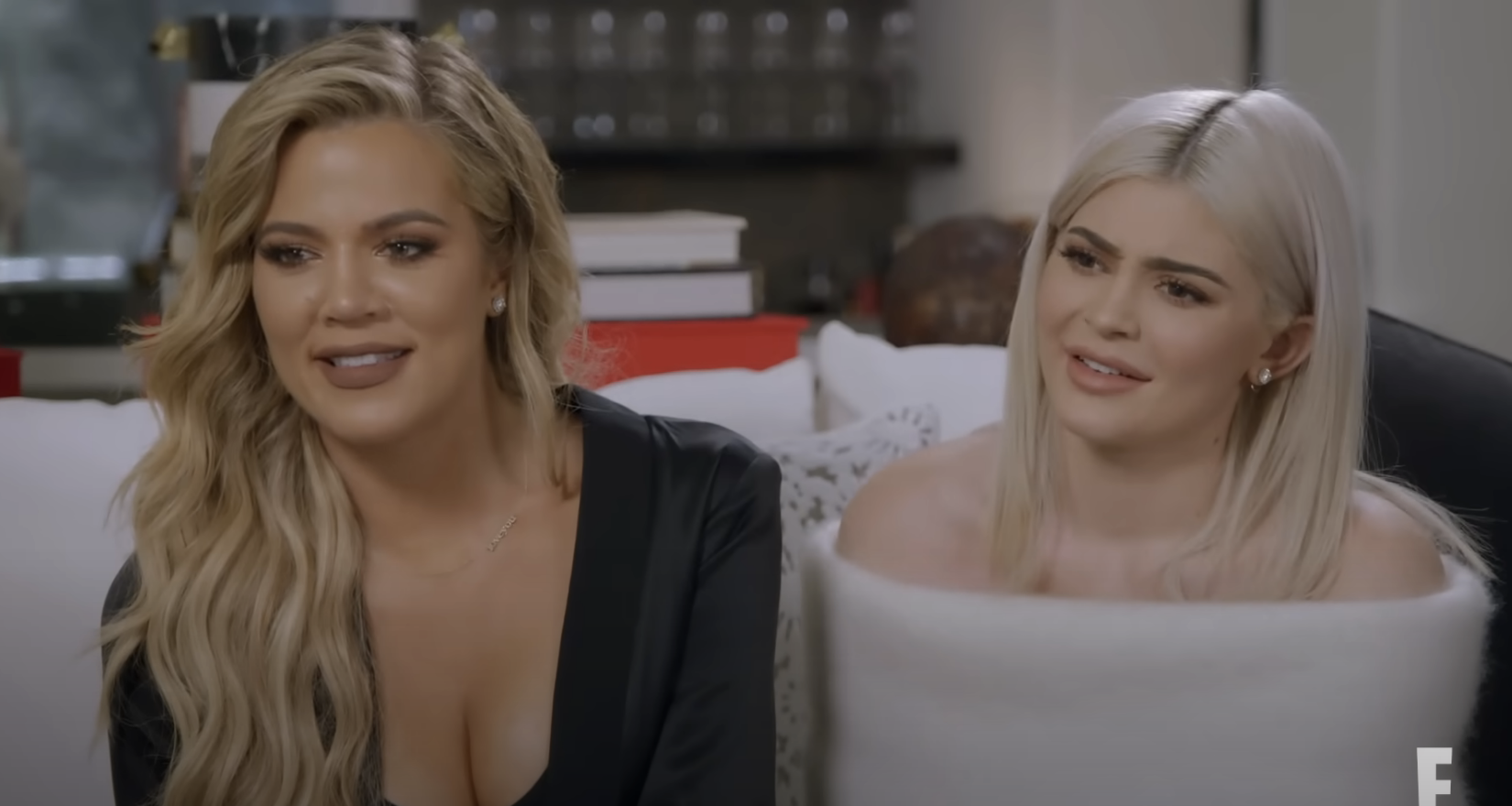 In response, Tyler awkwardly tells the sisters that he doesn't get a good feeling about the situation, to which Khloé looks at Kylie and says: "I think we're on the same page."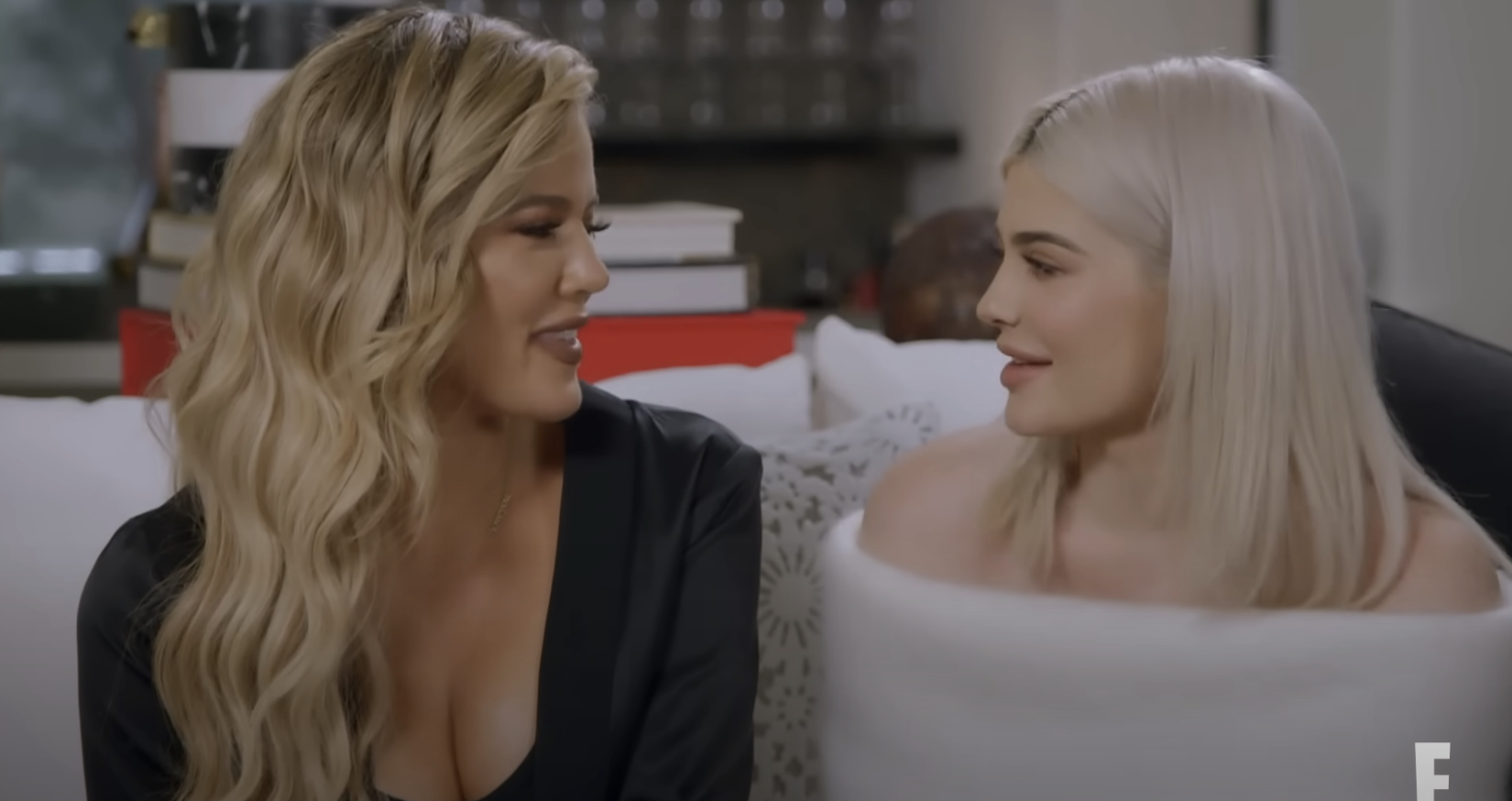 Of course, it's important to note that this episode aired years before Kourtney and Travis started publicly dating, and therefore, it's very possible that Kylie and Khloé were subtly acknowledging a different situation in their lives.
In spite of this, it could be theorized that perhaps Khloé and Kourtney were already aware of Travis's intentions to date Kourtney at this time — particularly in light of the fact that he's previously confirmed to the family that he started making moves to pursue her the same year this episode aired.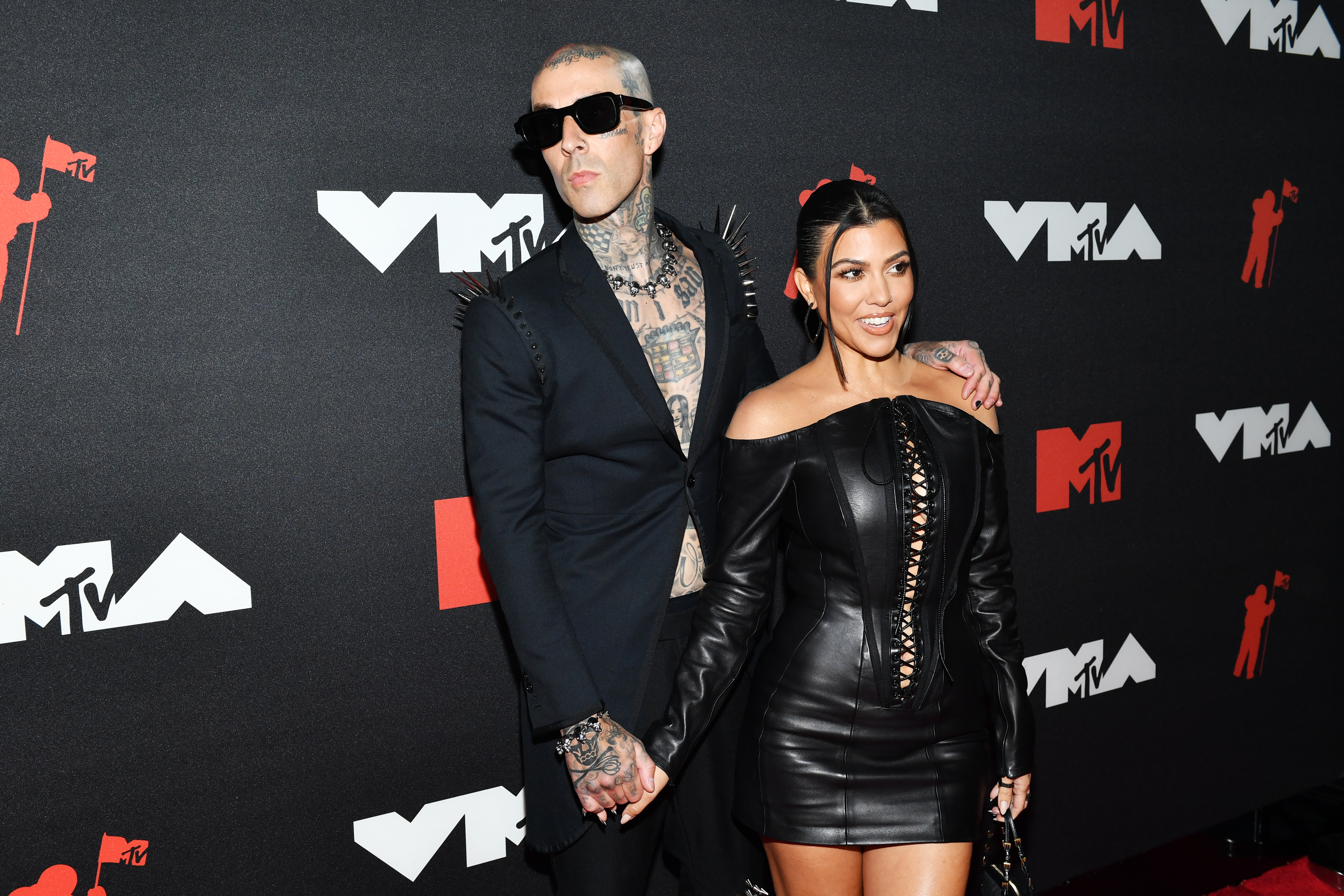 On the other hand, plenty of other fans have highlighted there's been rumored overlap within the other sisters' love lives, too — from alleged flings with Drake, to confusion surrounding the early days of Kylie's relationship with Travis Scott. However, that's all very much rooted in speculation.