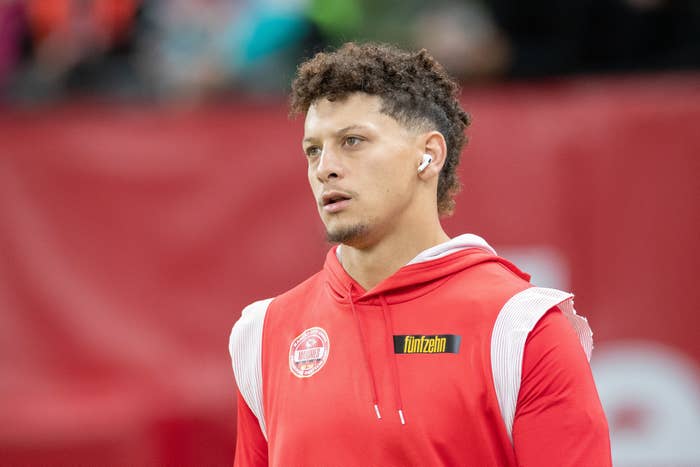 In case you're not familiar with the world of football, Patrick and Travis are teammates on the Kansas City Chiefs. As the quarterback and tight end, Patrick and Travis are widely regarded as one of the best QB and TE duos in NFL history.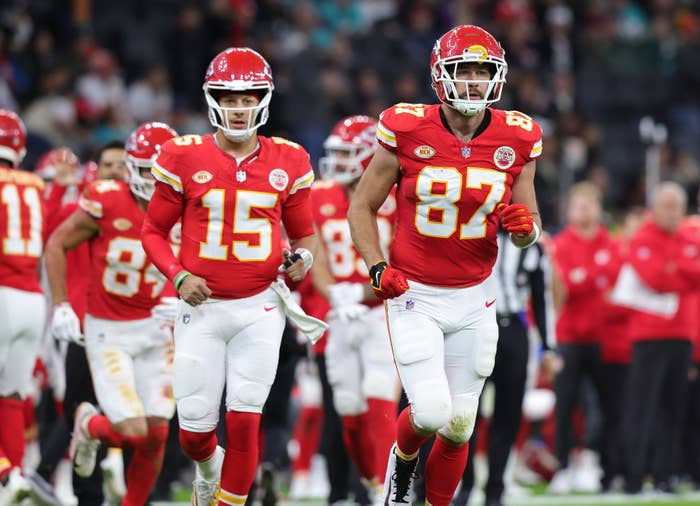 And as well as being a perfect match on the field, Travis and Patrick are good friends, too — so it's come as no surprise that Pat has weighed in on his teammate's love life.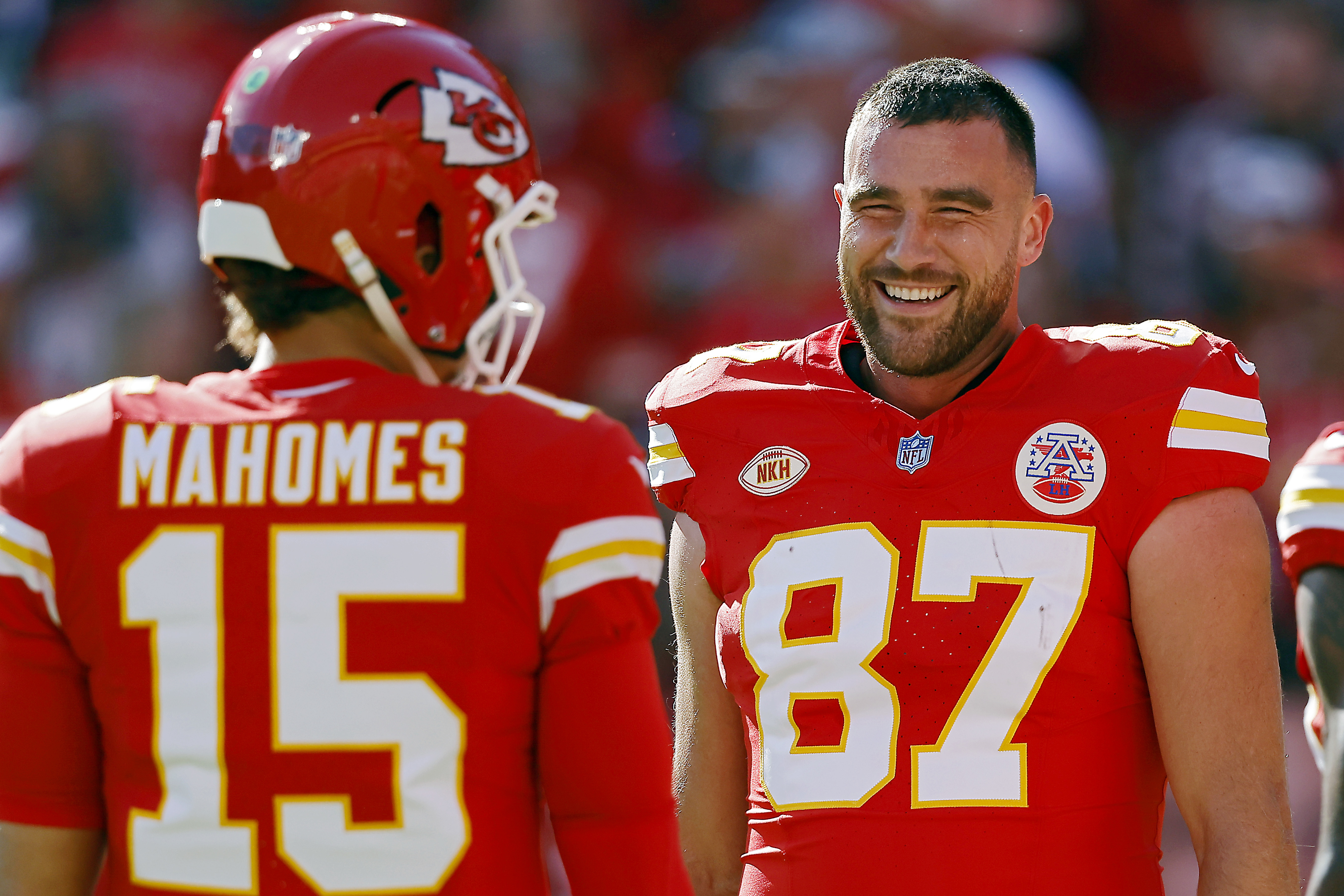 In the unlikely event you need reminding, Travis's relationship with Taylor Swift has become one of the biggest pop culture stories of the entire year.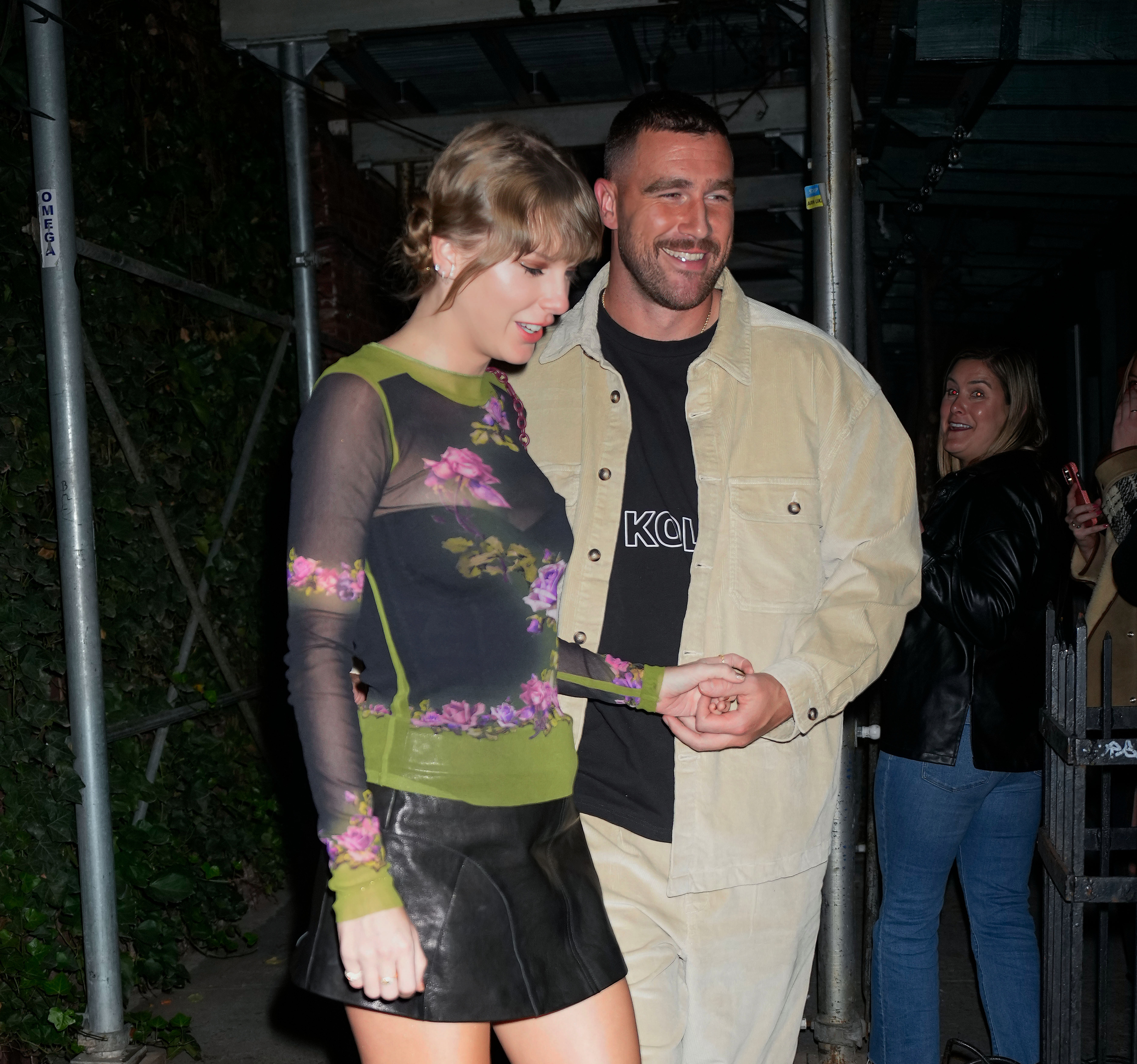 Even the NFL heavily embraced the fanfare in their coverage of the Chiefs' games, namely by using Taylor's songs in the broadcast and branding her face across its social media channels. This ultimately led to backlash from football fans and Swifties alike, with Travis himself even accusing the league of "overdoing it."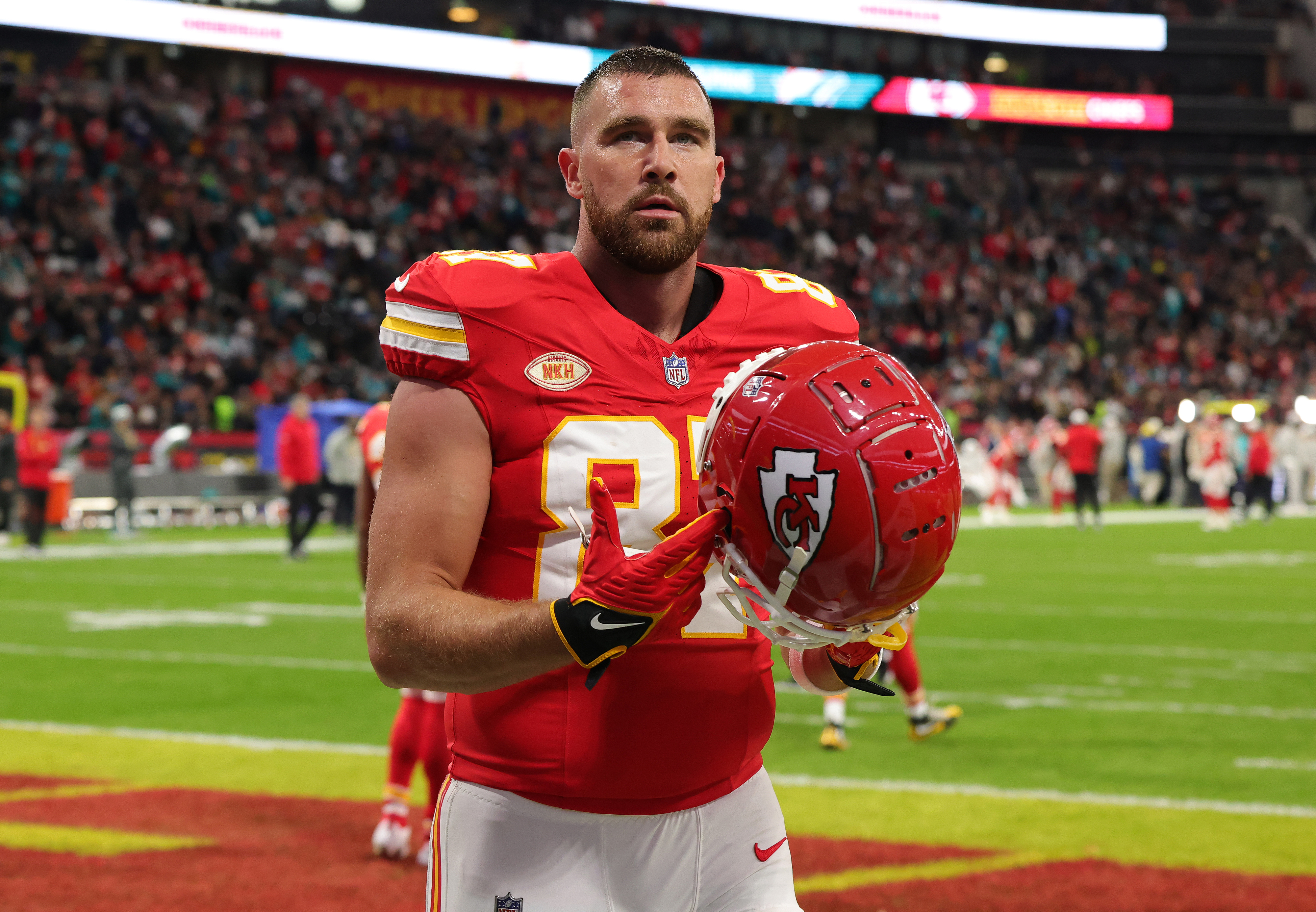 But, despite all the headlines, Patrick told ESPN in a new interview that Travis's private life has "not become a distraction" for the team.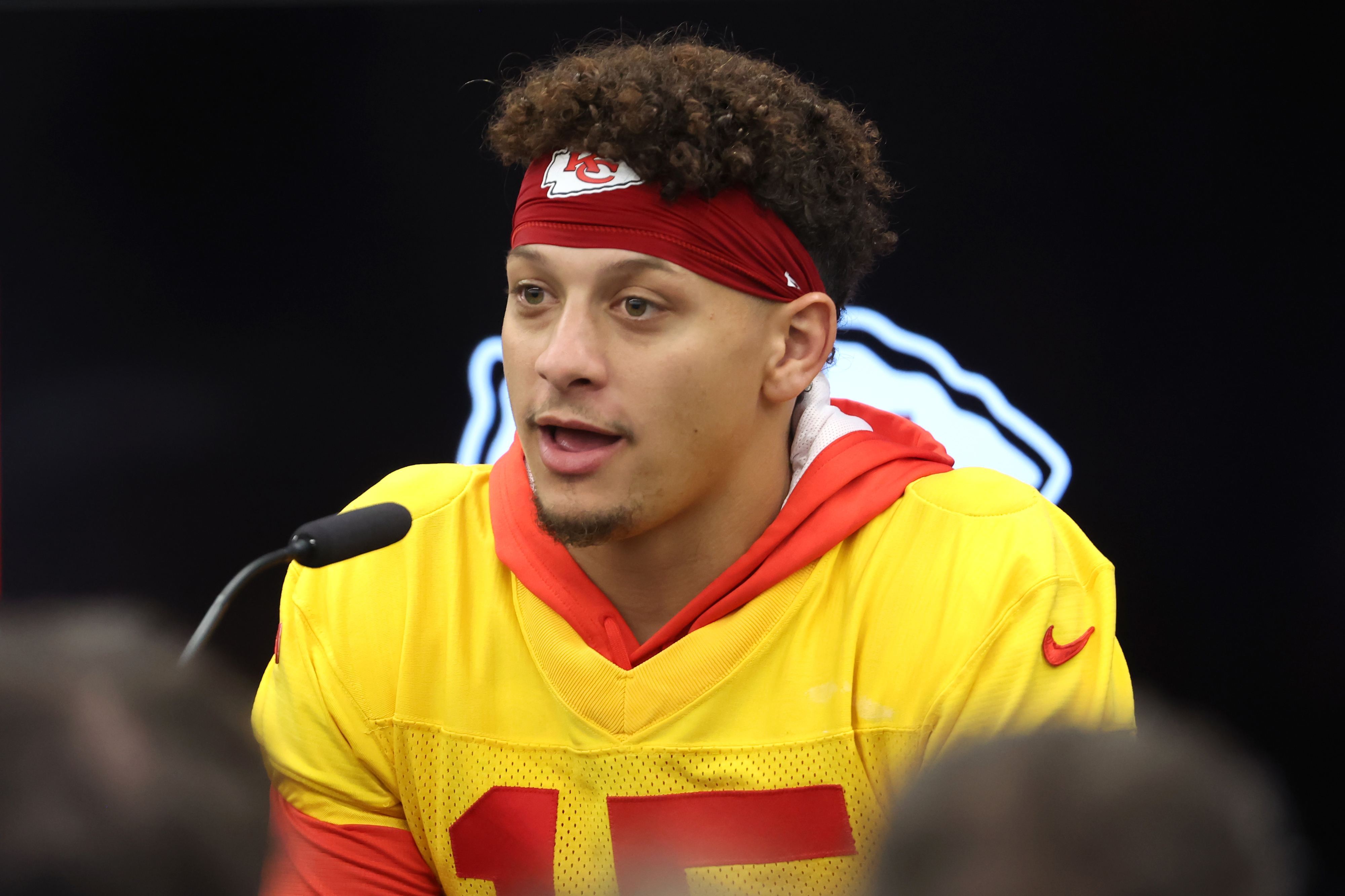 After being asked if the excitement surrounding Taylor and Travis's relationship feels "bigger" than winning two Super Bowls, Patrick replied: "I don't think it feels any different."
"People see the whole Taylor Swift and Travis [thing] and they make it a huge deal because it is a huge deal," he responded, before giving his thoughts on the hype. "I think it becomes a bigger deal to the fan bases than it does to the guys who are actually in the building."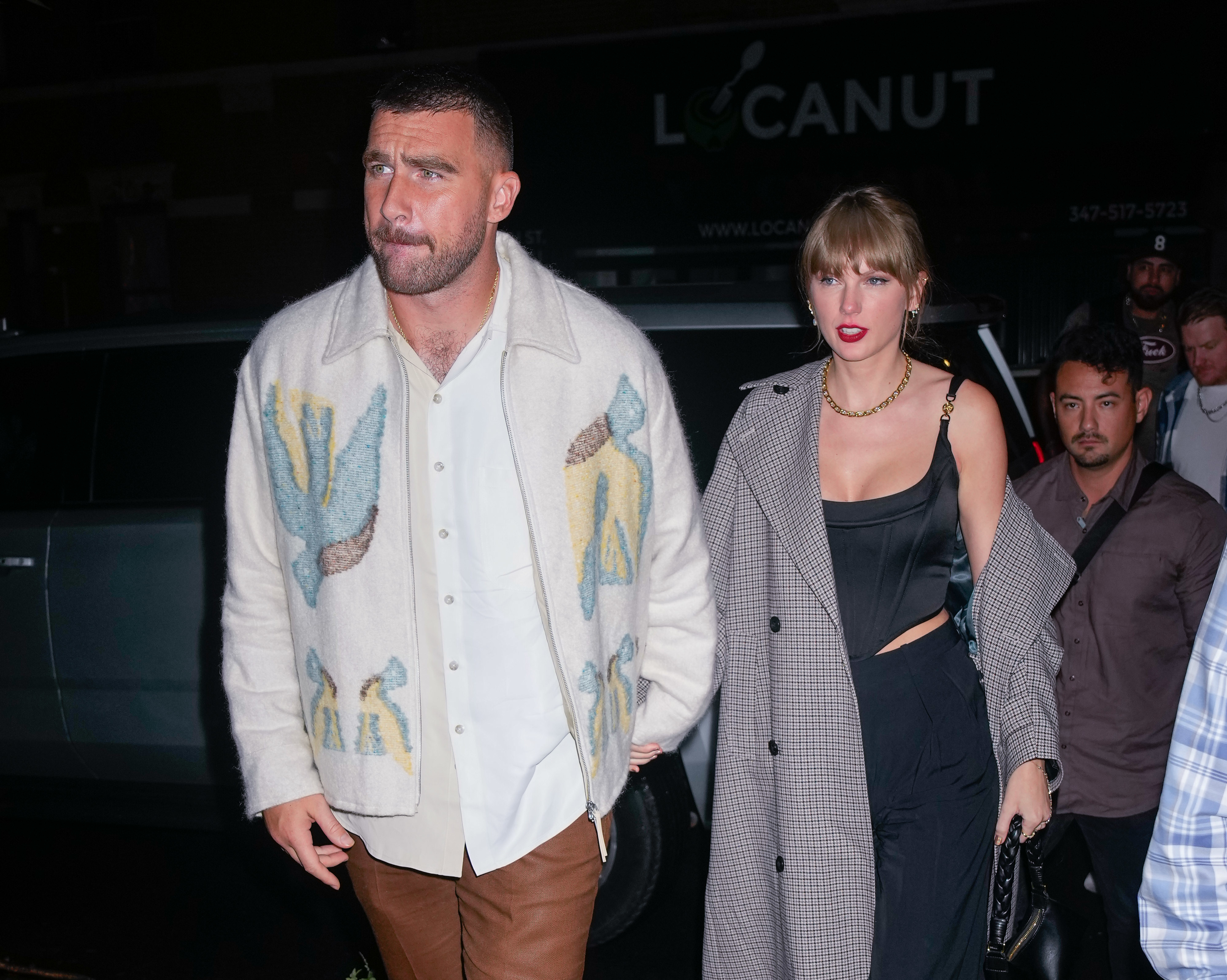 Speaking more about his and Travis's unstoppable bond both on and off the field, Patrick described Travis as his brother.
"His family and my family have almost become one family because of the relationship that we have and how we kind of became just brothers on the football field and off the football field as well," he said, before praising Travis's dedication amid his rising notoriety away from the sport.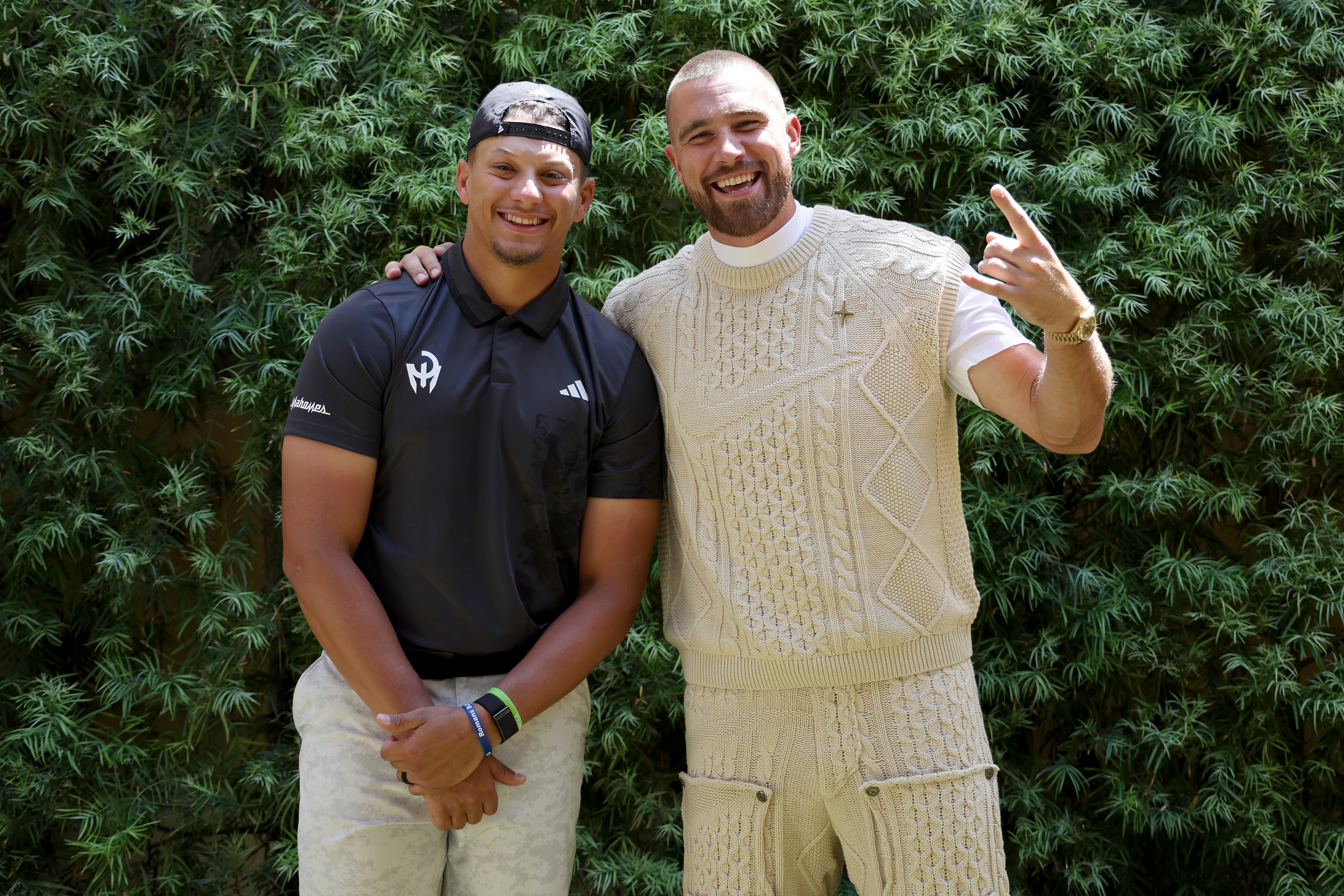 "He doesn't try to be this Travis Kelce Saturday Night Live guy, he just wants to be the guy who comes to play football every single day," he added.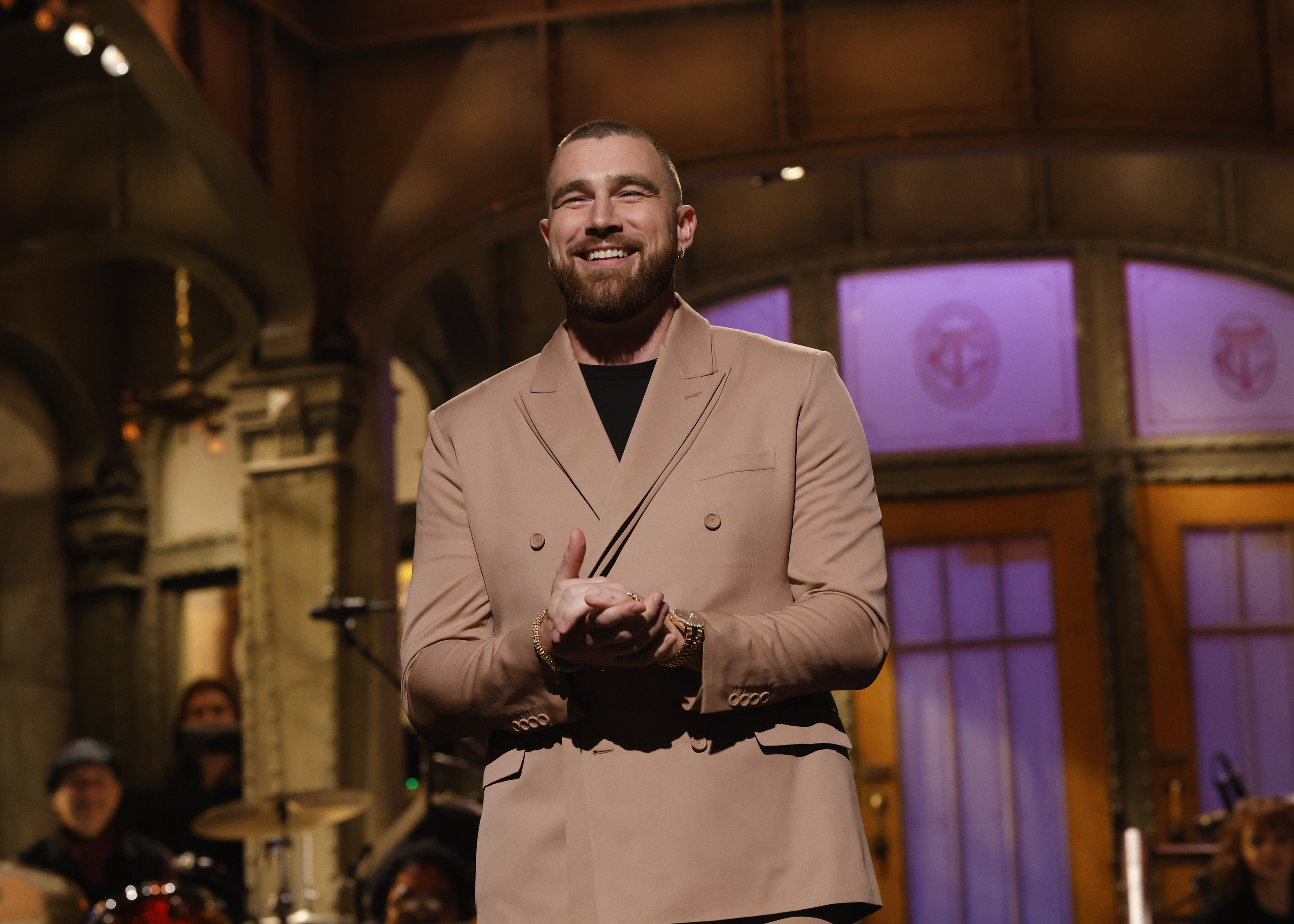 Patrick explained that this is perhaps one of the reasons why people — including himself — can't help but "gravitate toward" Travis.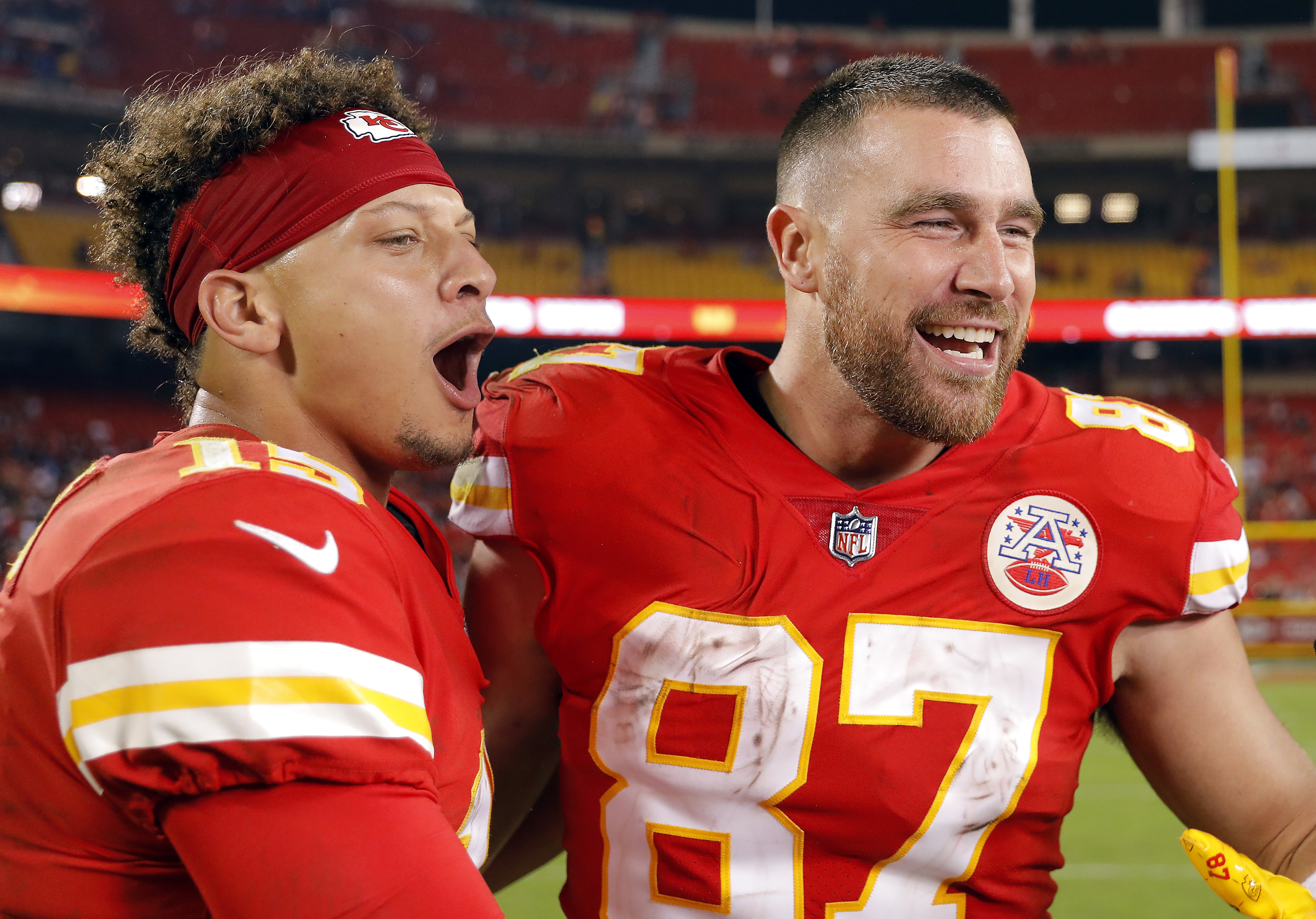 "We both love winning, and we love competing, and I think that's what makes us have that same weight on the football field because we're going to compete until the very end," he said.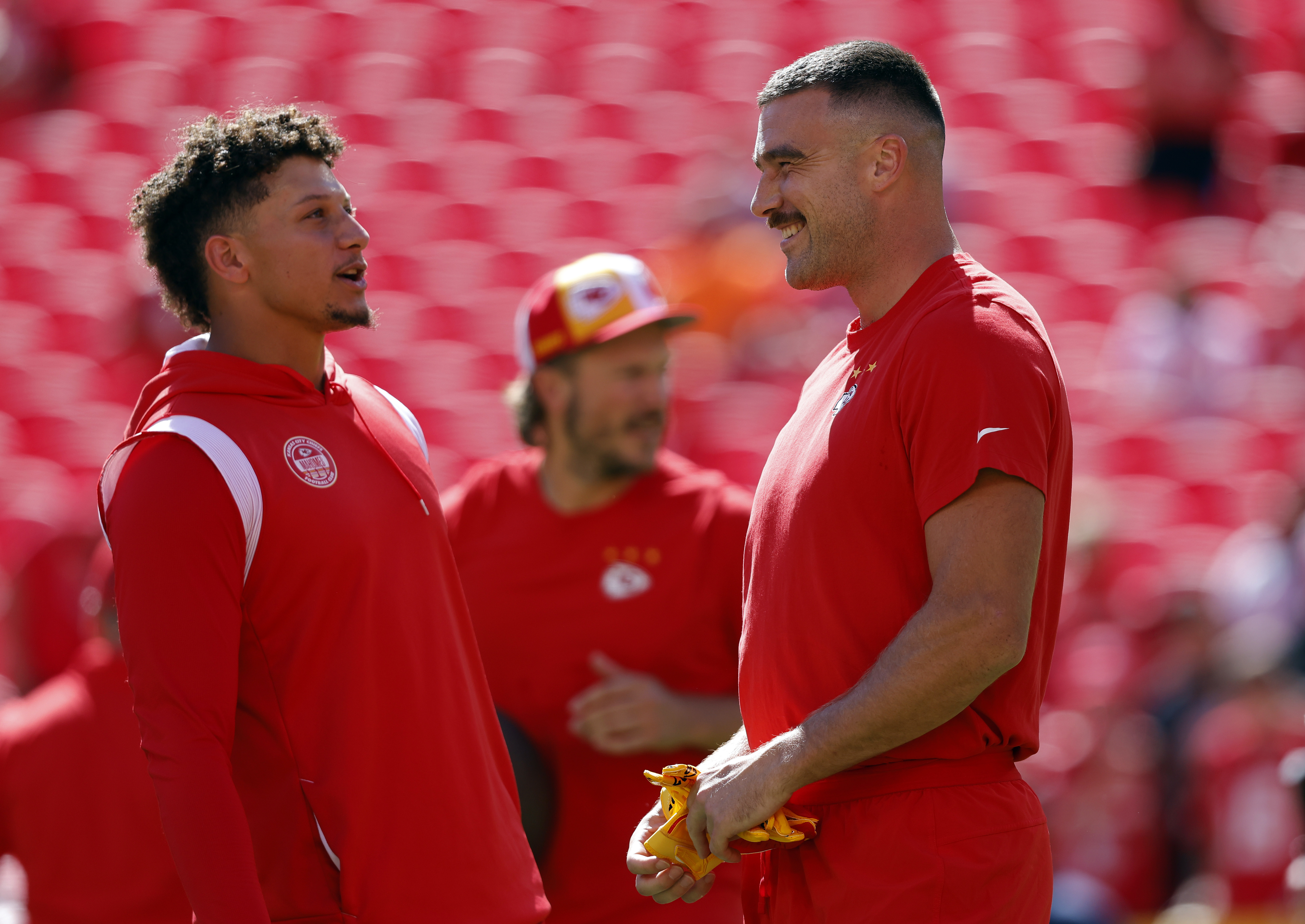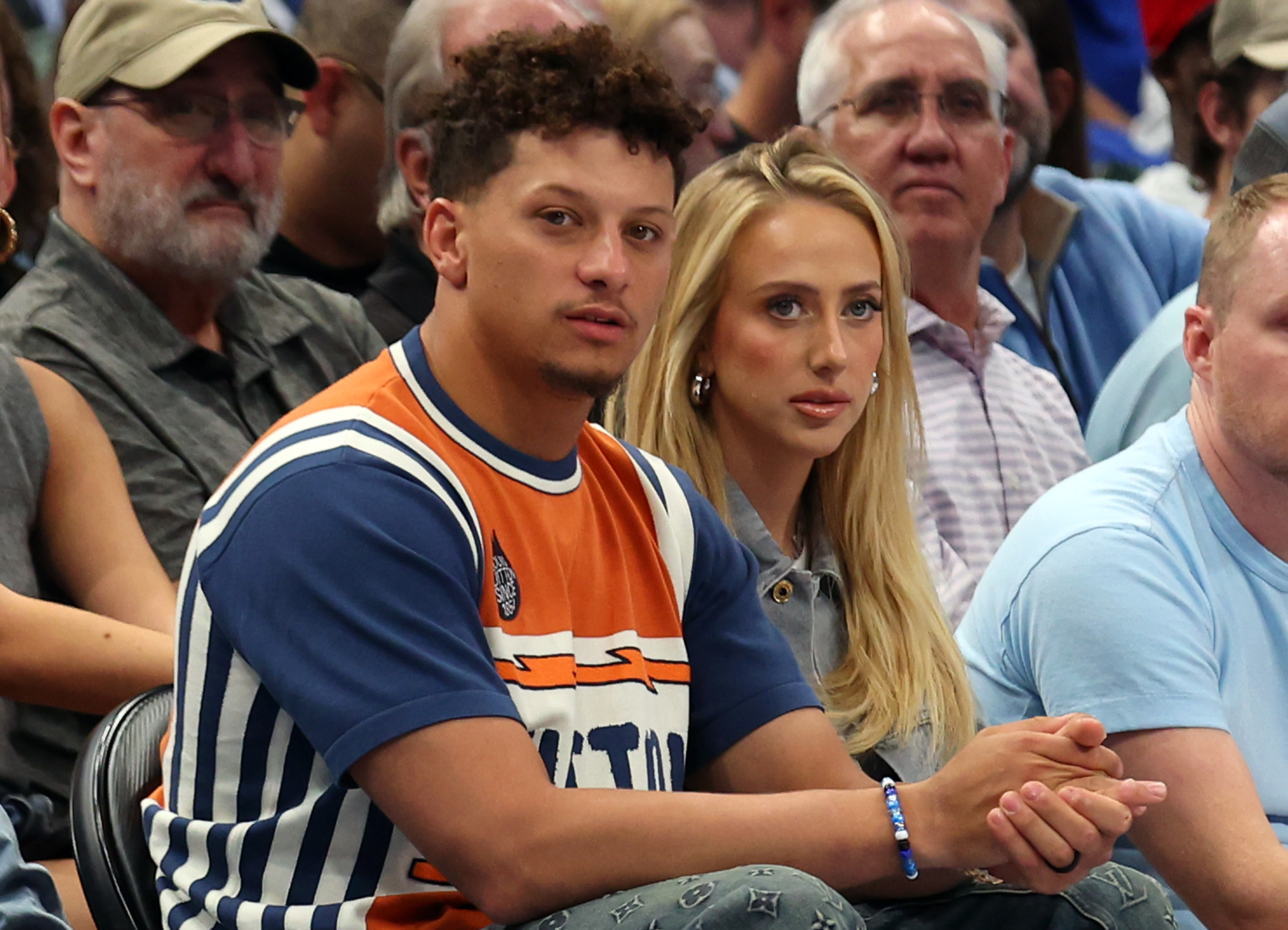 From private dinners to celebratory handshakes, Taylor and Brittany have publicly flaunted their newfound friendship over the course of the past few months as they've cheered on their respective partners together.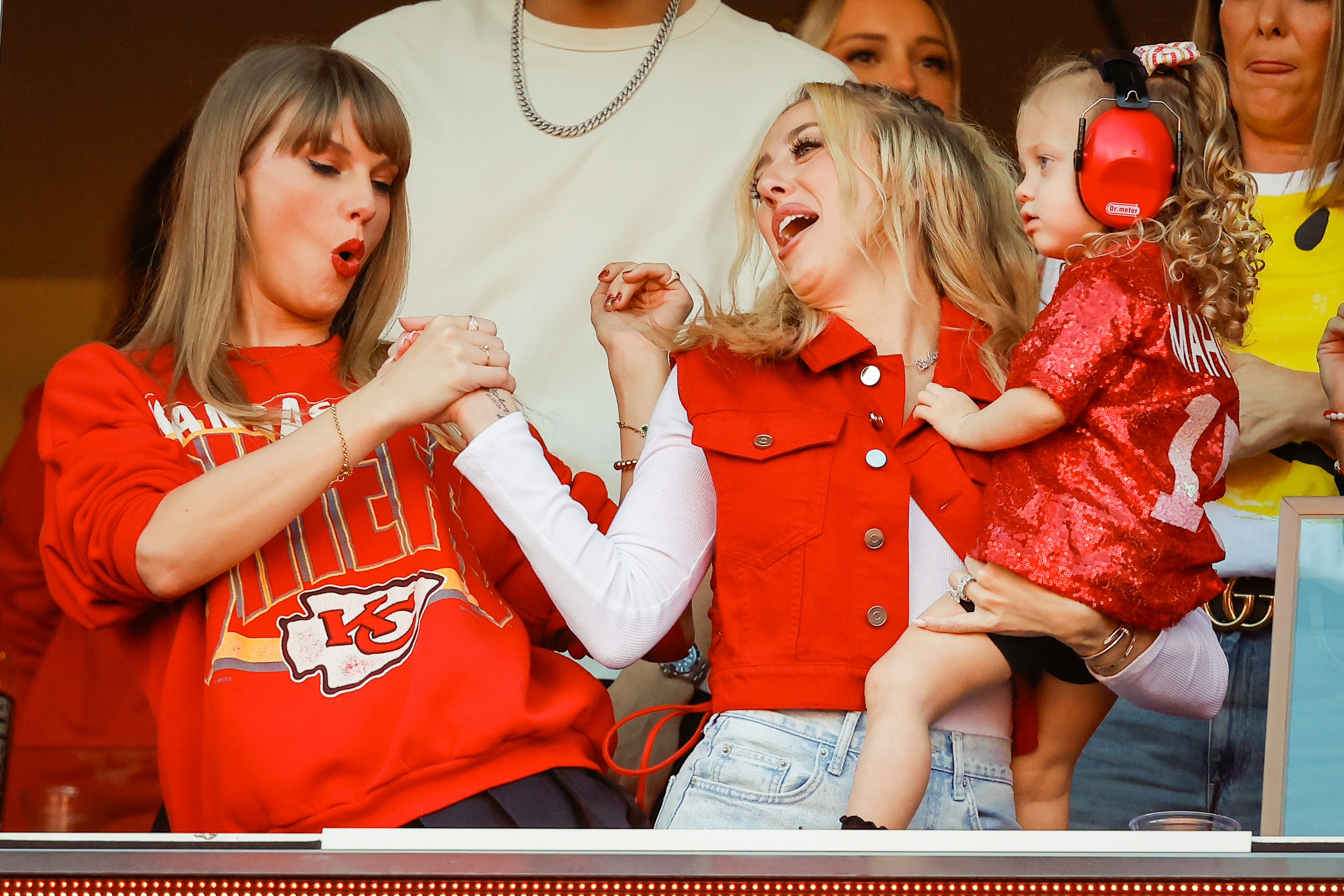 Earlier this month, Brittany cemented her coveted spot in Taylor's girl gang after she was seen leaving a dinner party with Taylor, Selena Gomez, Gigi Hadid, and Sophie Turner in NYC.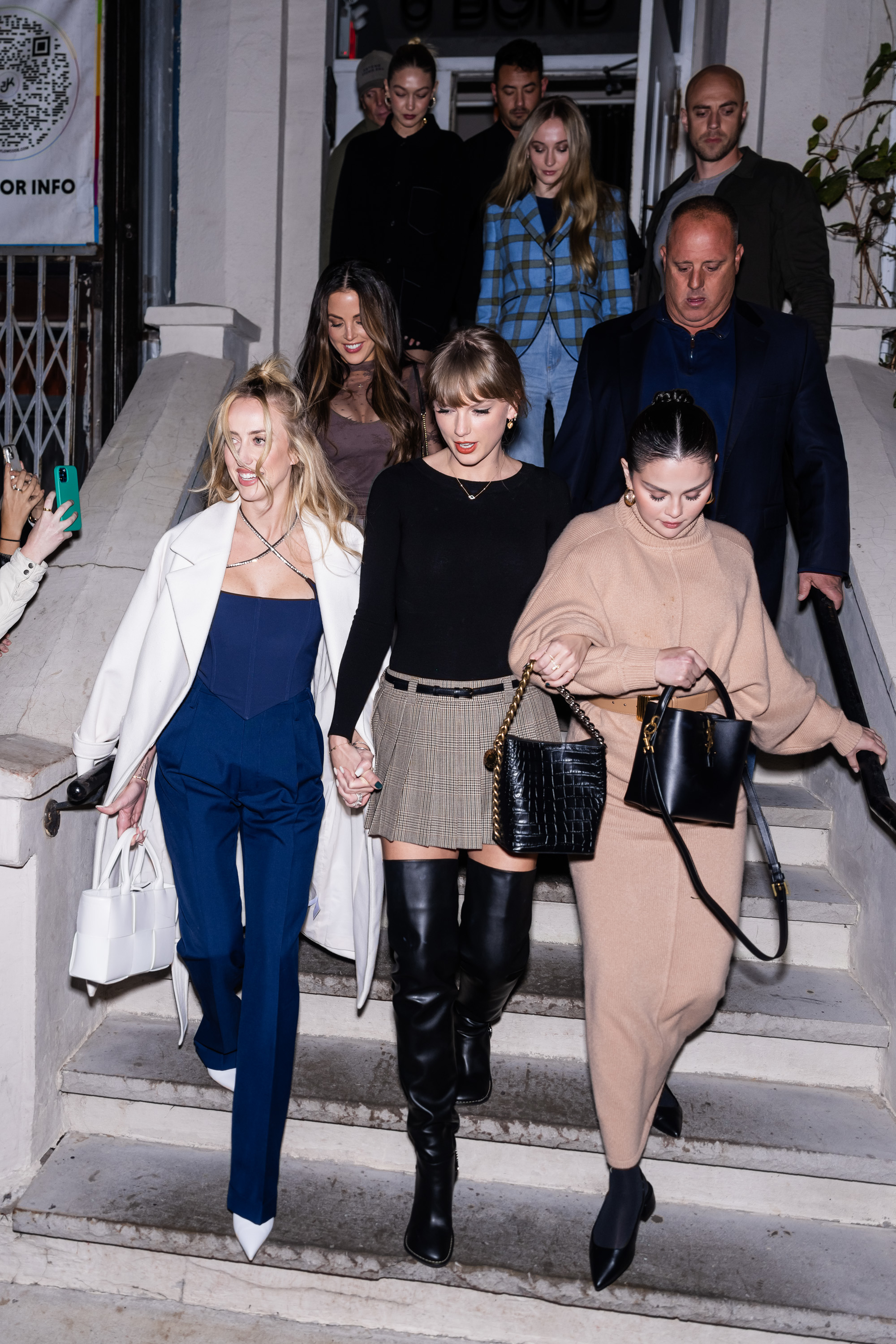 Days later, the duo made things Instagram official when Brittany shared a photograph of her and Taylor along with Paige Buechele and Lyndsay Bell, who are both married to Chiefs players, too.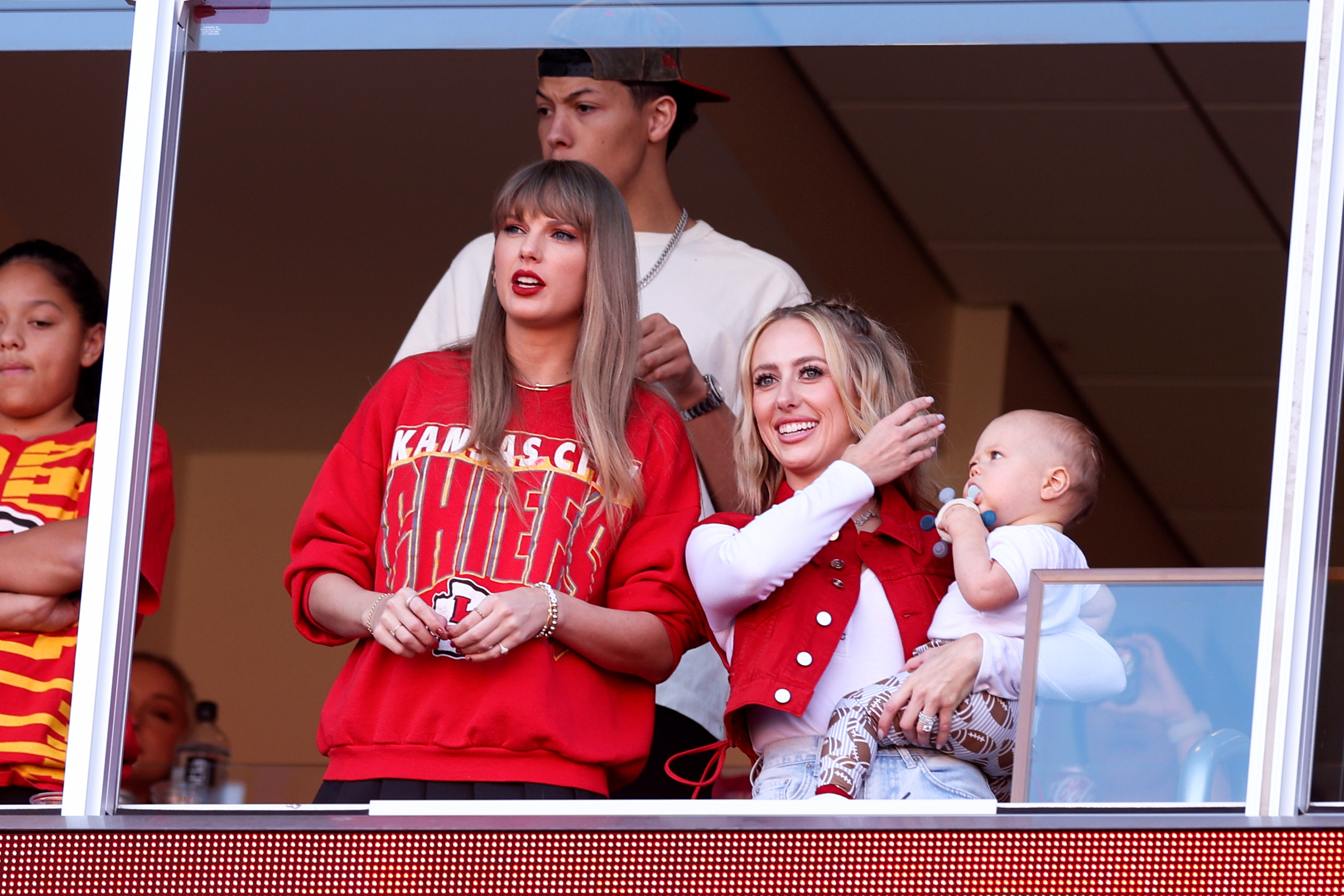 For his part, Patrick hasn't commented directly on Brittany's budding friendship with Taylor. Although he made it clear in his ESPN interview that he's certainly a fan of the pop star.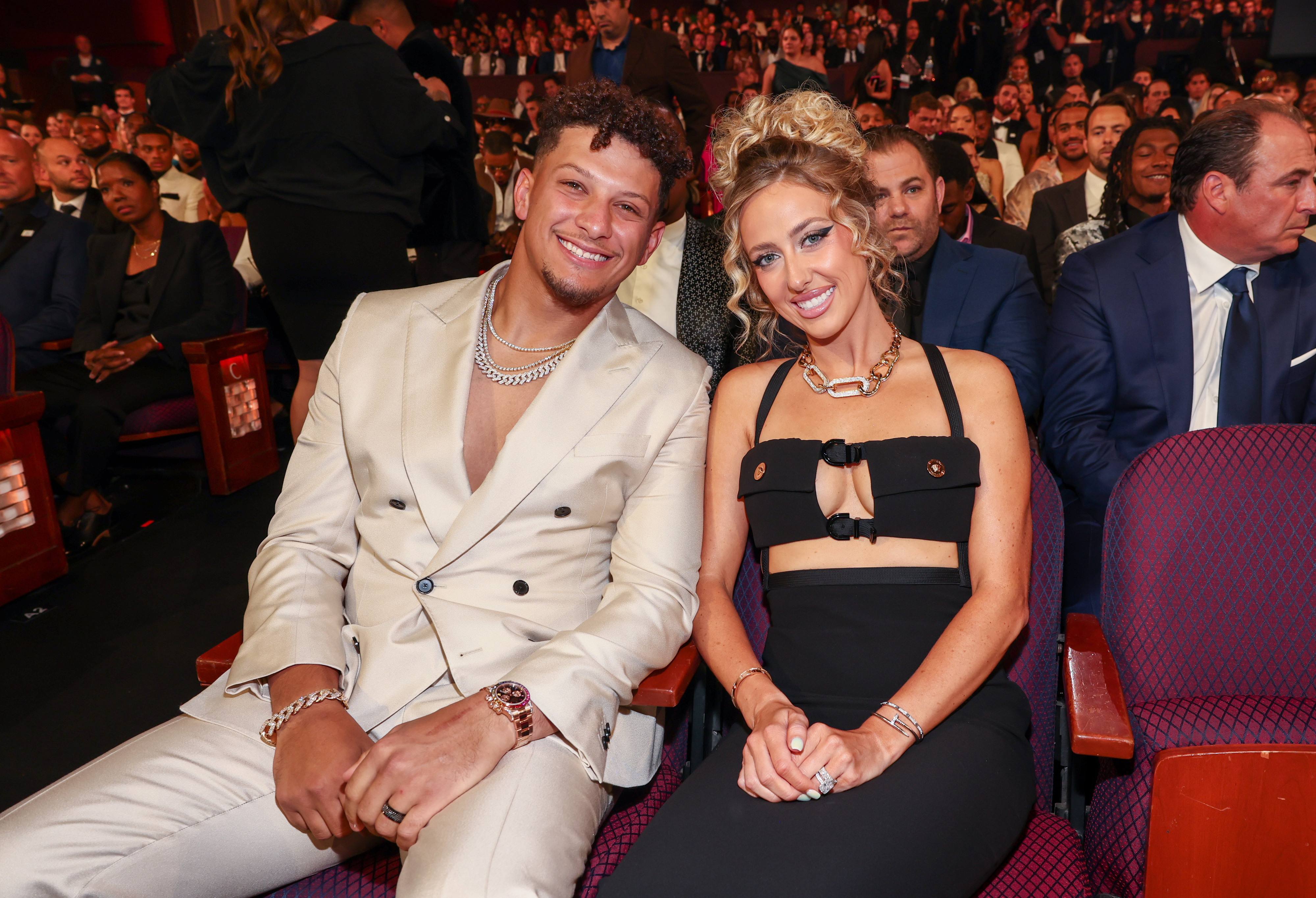 "I've been lucky enough to meet Taylor and see how good of a person she is," he said. "We'll see when we get to the off-season, maybe I'm traveling to Europe to go to a concert or something."