You are probably aware by now that Taylor Swift is dating the Kansas City Chiefs tight end Travis Kelce, with the star breaking the internet when she first showed up to support his game back in September.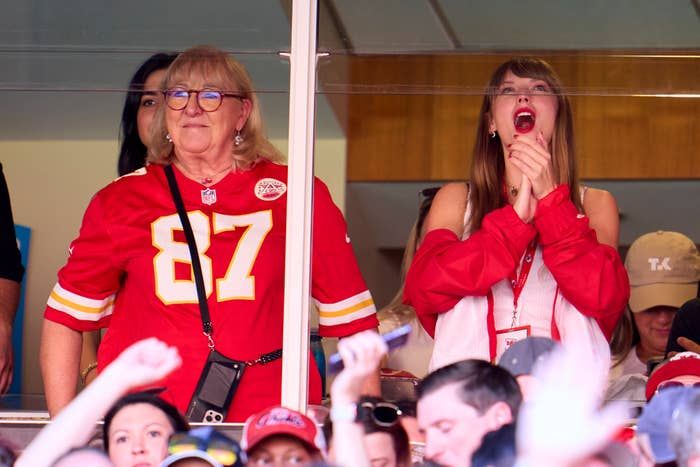 But the publicity reached fever pitch at the weekend, when Taylor shouted Travis out during her Eras Tour show in Buenos Aires.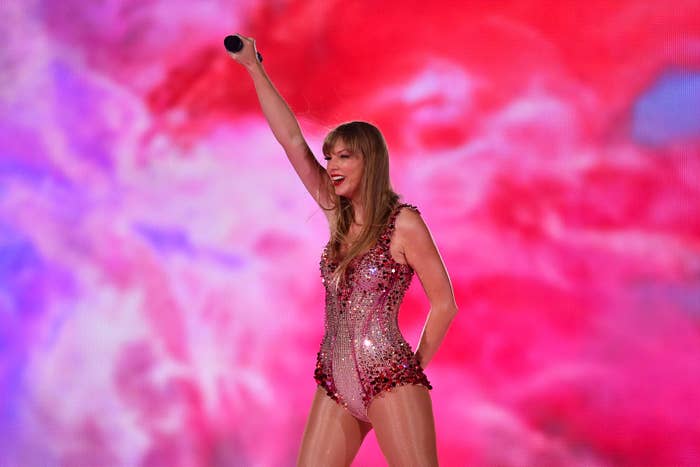 In case you missed it, Taylor switched-up her lyrics from "karma is the guy on the screen coming straight home to me" to "karma is the guy on the Chiefs coming straight home to me."
Unsurprisingly, the public nature of Taylor and Travis's relationship has sparked a whole load of discourse, with the overwhelming consensus being an observation of how different Taylor's approach to dating Travis seems to be.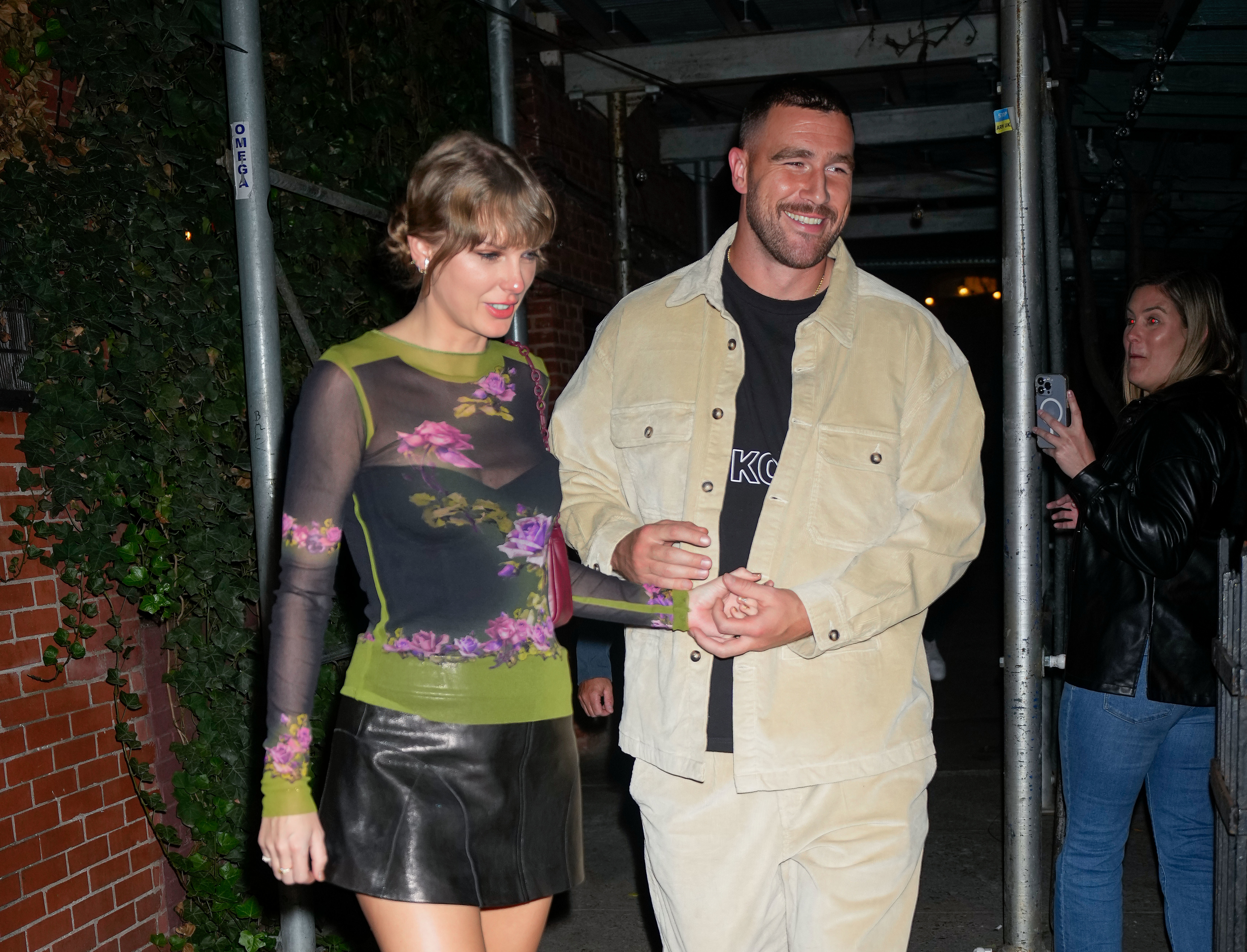 After all, this misconception about Taylor's approach to publicizing her love life is solely based on her fiercely private six-year relationship with Joe Alwyn, but it's evident that this was the exception — not the rule.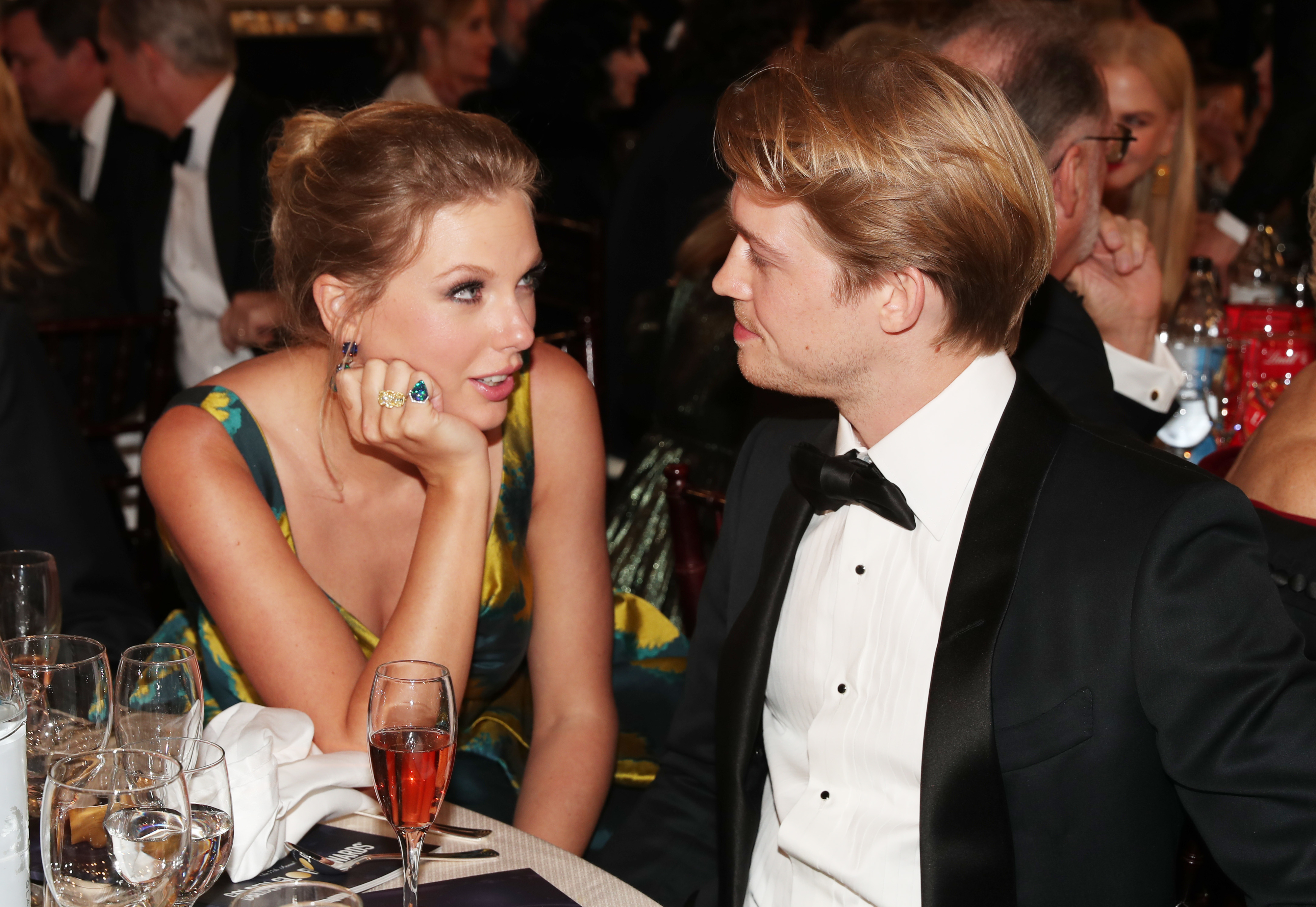 The two were reportedly introduced by their mutual friend Ellie Goulding in February 2015, and Taylor made the whole thing Instagram official in June when she posted a sweet photo of herself and Calvin in a giant inflatable swan and simply wrote "swan goals."
After that, there was no holding back for Taylor, and she was soon posting loved-up pictures with Calvin regularly – like the time that she shared a photo of herself draped over Calvin as he gave her a piggy-back ride.
Taylor later shared pictures of Calvin joining in with her family traditions over Christmas, and exposed how besotted she was for him when she shared a picture of their initials written in the sand.
And confirming that they had started dating in March 2015, Taylor shared a photo of the gold locket Calvin had gifted her, reiterating in the caption: "One year down! ❤️"
And the loved-up photos continued still, with Taylor once again showing her devotion to Calvin in April 2016 when she posted a picture of herself supporting his Coachella set. She swooned in the caption: "Watching @calvinharris like 😍"

But Taylor wasn't just professing her love on social media. During their first public appearance at the Billboard Music Awards in 2015, Taylor hugged and kissed Calvin in full view of the cameras each time she was announced as a winner.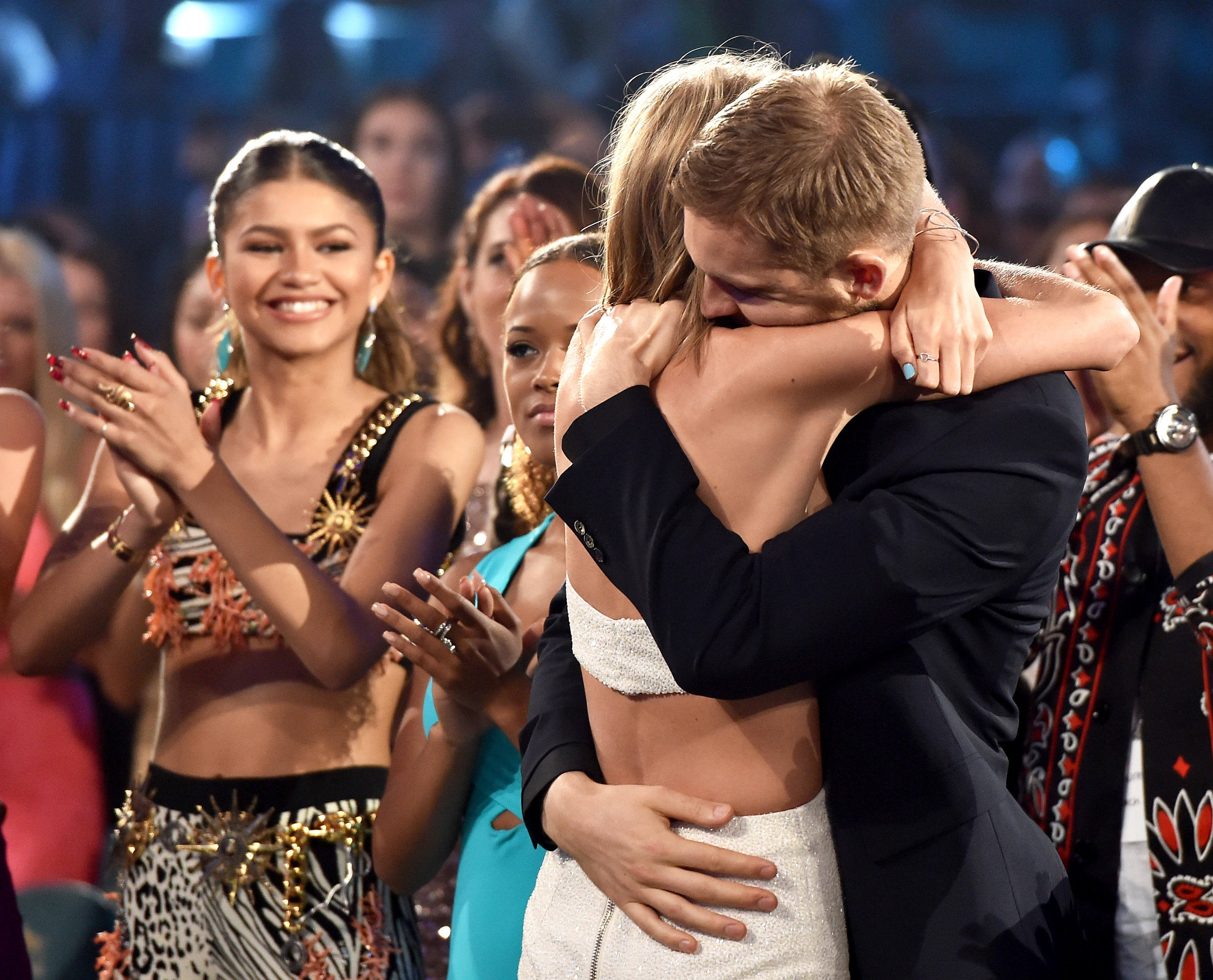 Their 15-month romance came to an end in June 2016, and Taylor wasted no time in leaping into another incredibly public relationship — this time with actor Tom Hiddleston.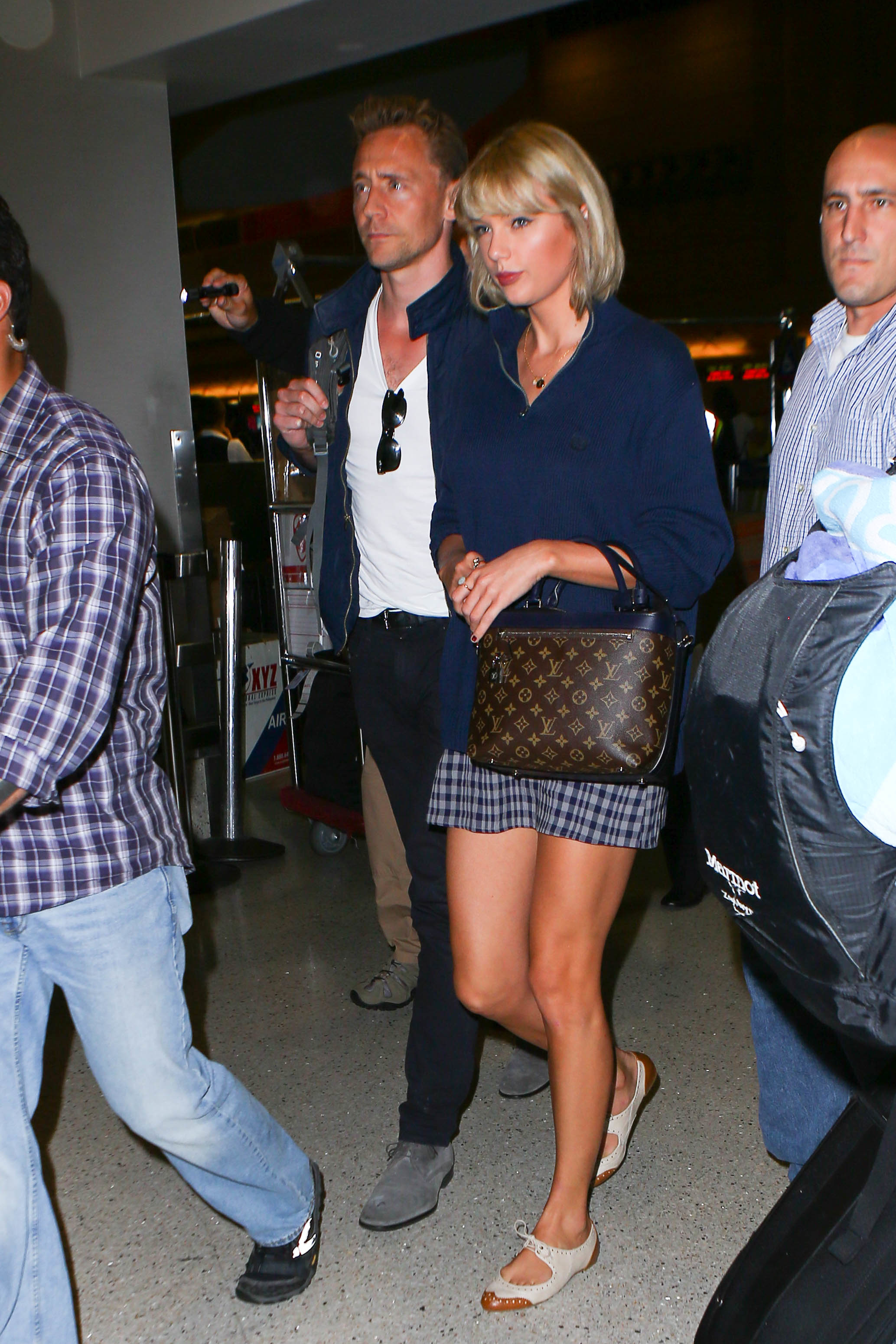 So it's perhaps unsurprising that when Taylor started dating little-known British actor Joe later that same month, she switched things up entirely.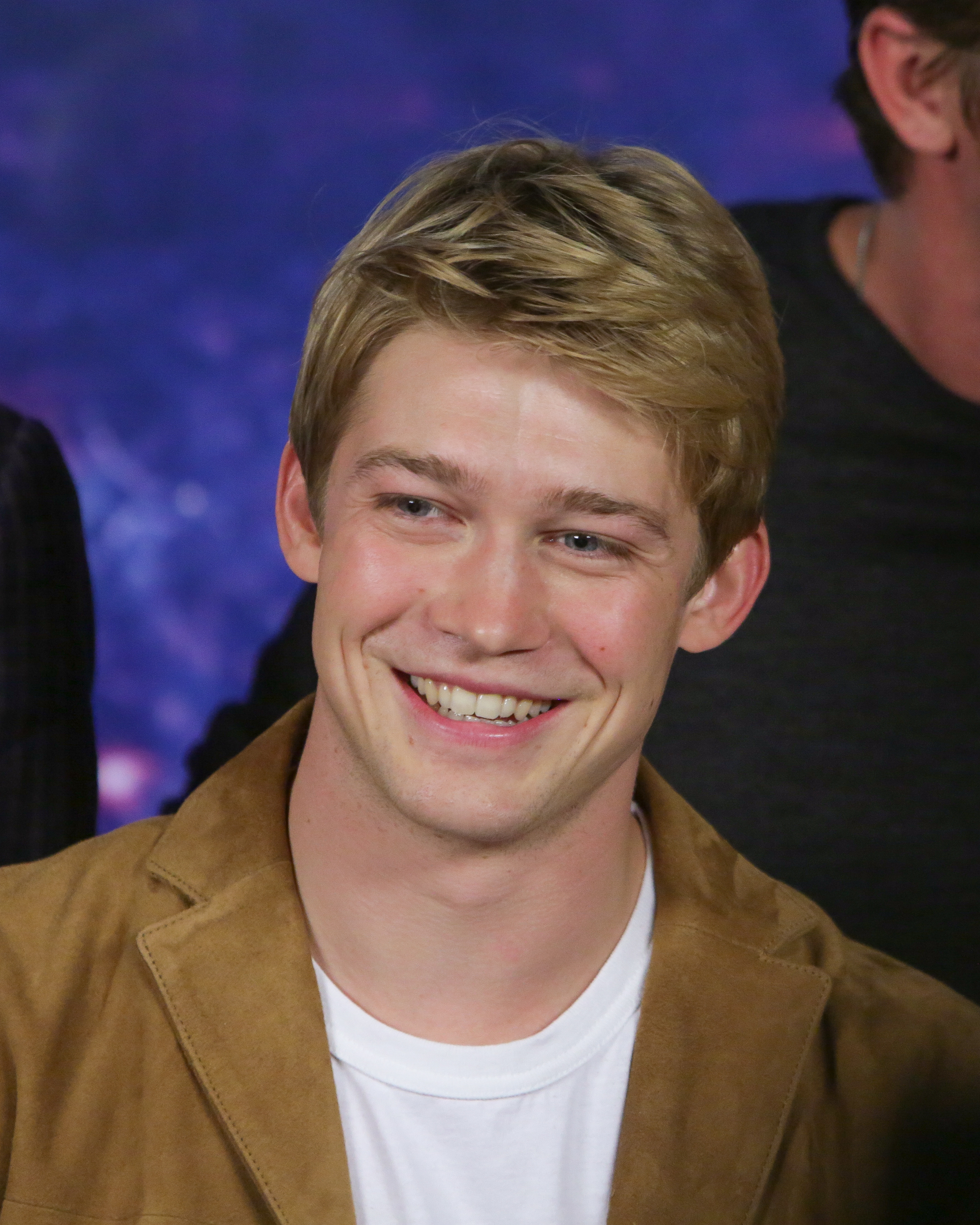 As the relationship blossomed, much of their quality time was seemingly spent with one another's friends and family, and Taylor appeared to develop a newfound appreciation for the smaller things in life as she replaced luxury with normalcy.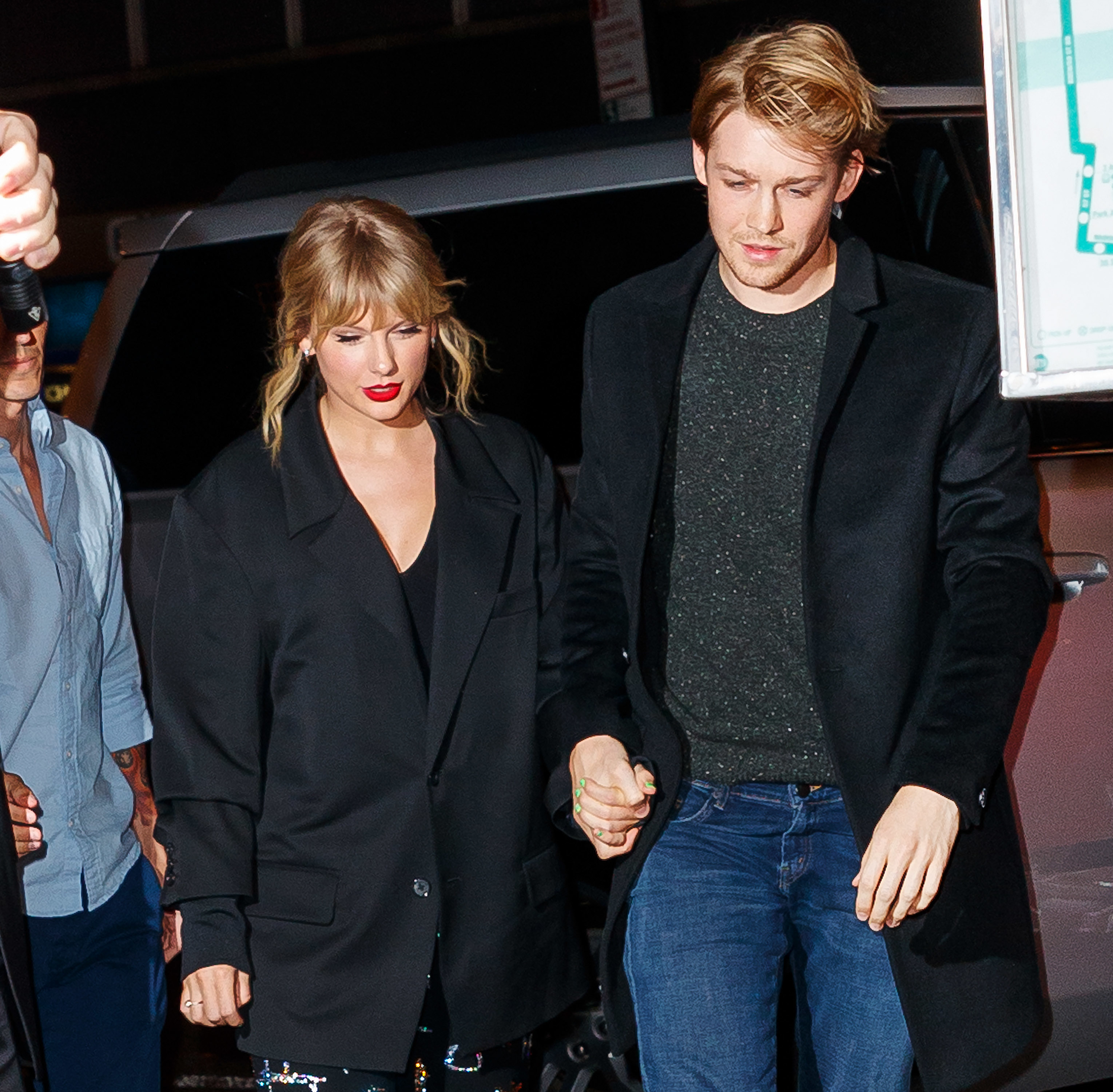 Throughout the film, Taylor and Joe's relationship is heavily alluded to as something sacred that she wants to keep private. While it is implied that Joe had filmed some of the footage used in the documentary, he is rarely seen on-camera.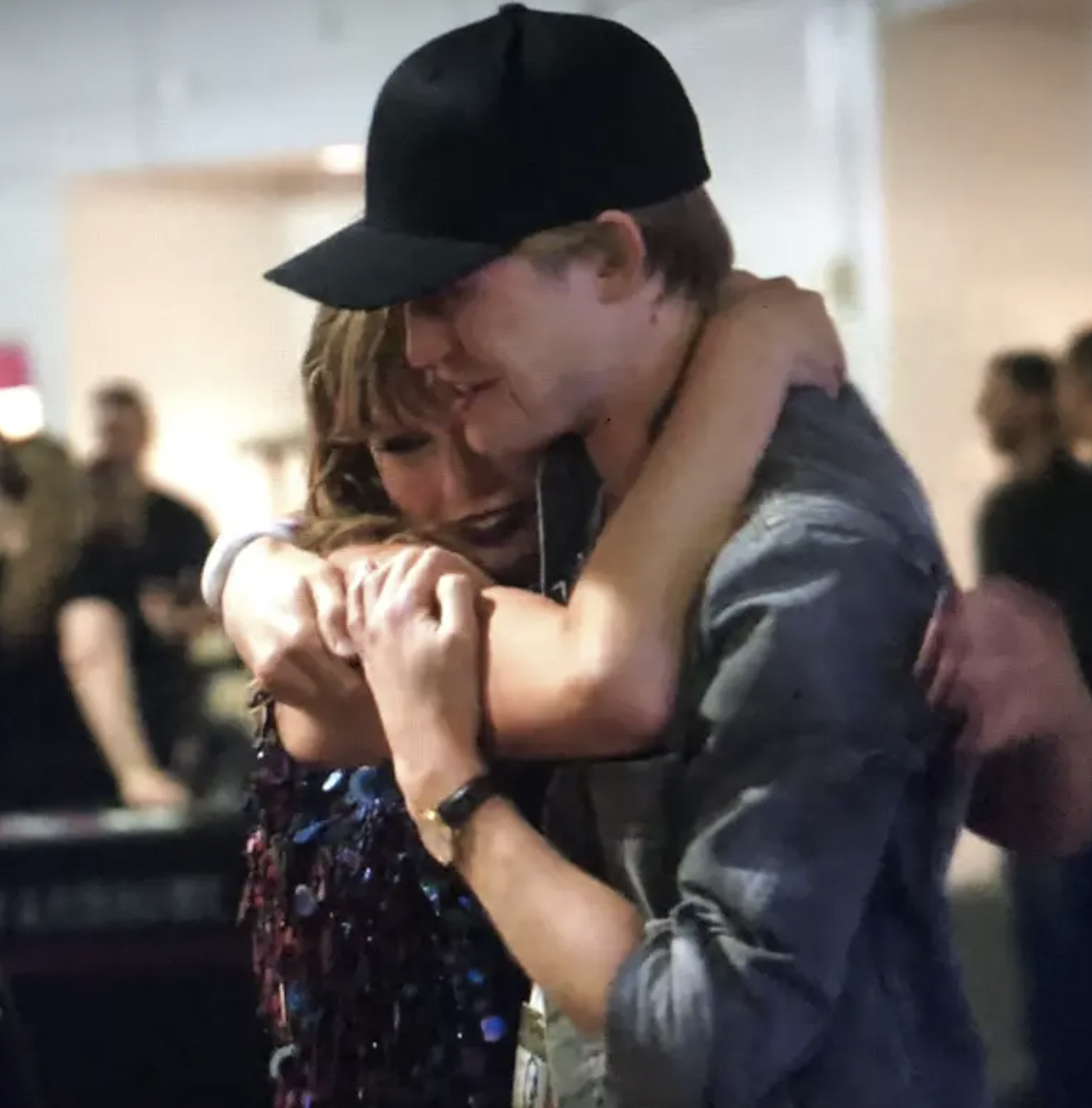 In the song, she also vows to "reclaim" the popularity and superstardom that she had enjoyed before her 2016 retreat from the public eye — and given how much Taylor has dominated this year, it's safe to say that she has fulfilled that promise.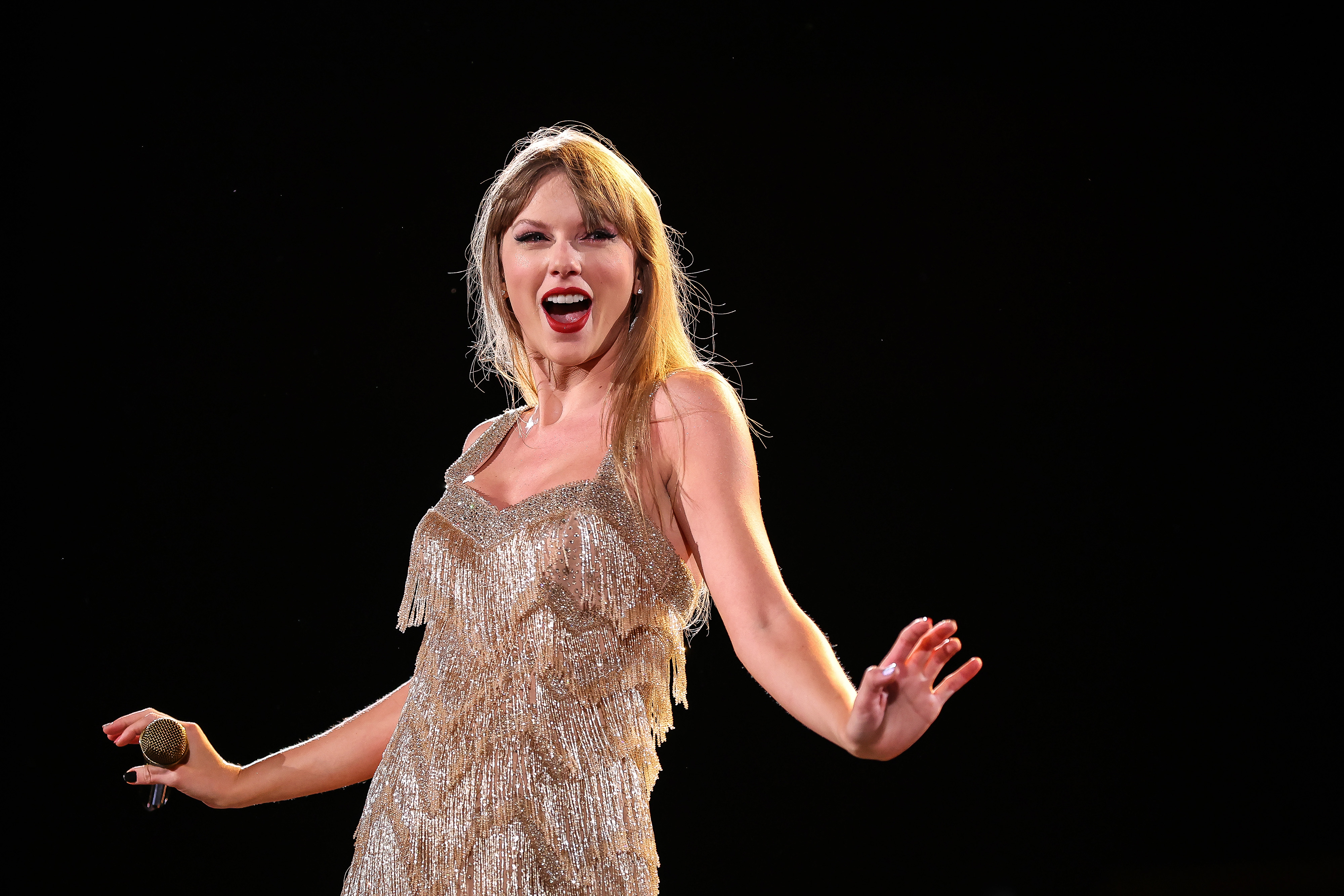 While Taylor's approach to social media has drastically changed since the Calvin days, she did seemingly revert back to the dating playbook that she used with Tom as the paparazzi pictured her and Matty holding hands and going to and from her New York City apartment.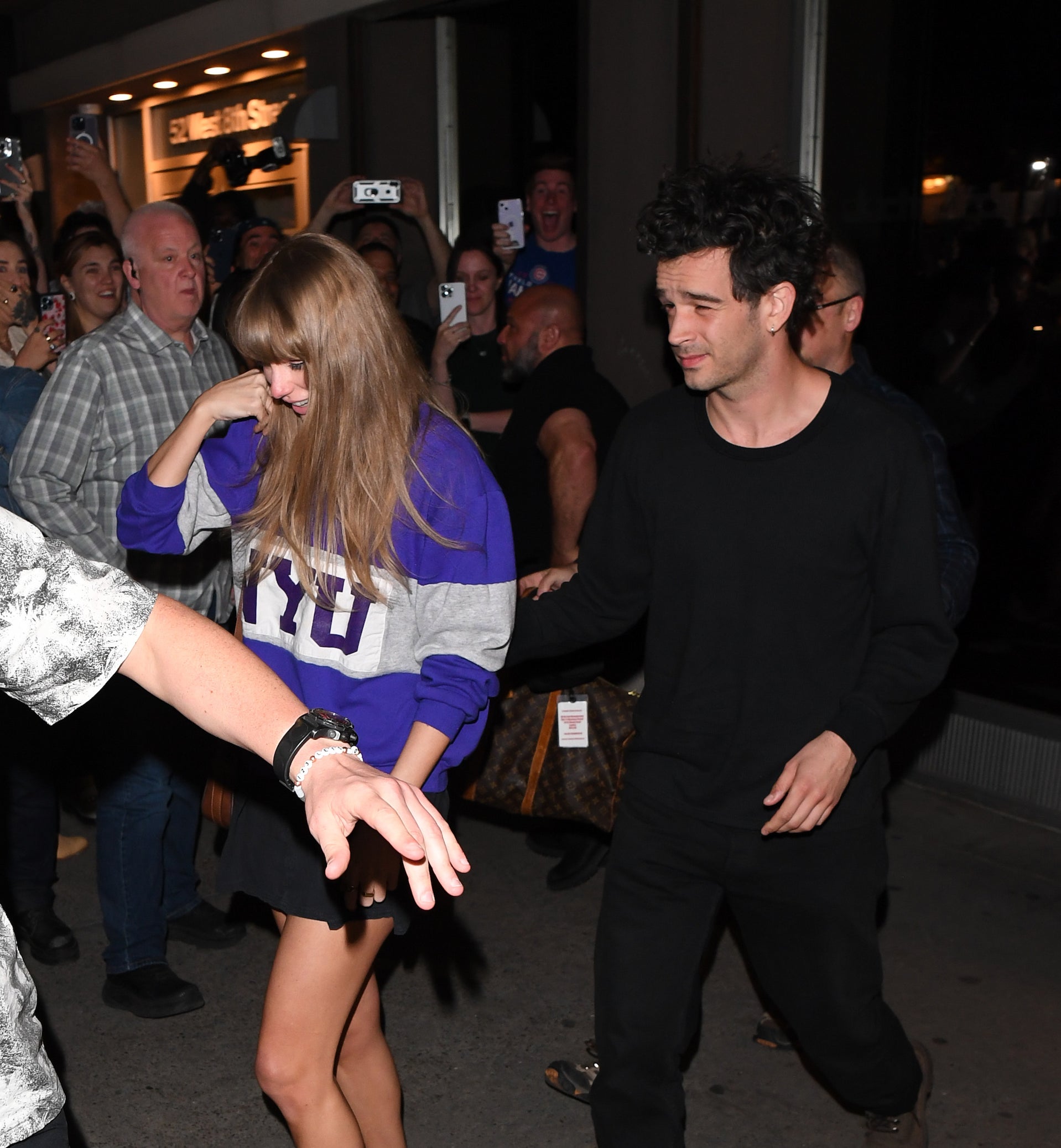 During Matty's May 3 concert, he mouthed "This is about you. You know who you are. I love you," while on stage. Taylor did the exact same thing during her May 5 show in Nashville.
But, unlike with Travis, Taylor's fans were simply not on board with Matty due to his many controversies. Over the years, he has been repeatedly accused of misogyny, antisemitism, and racism, and as recently as in January of this year he was filmed seemingly doing a Nazi salute on stage.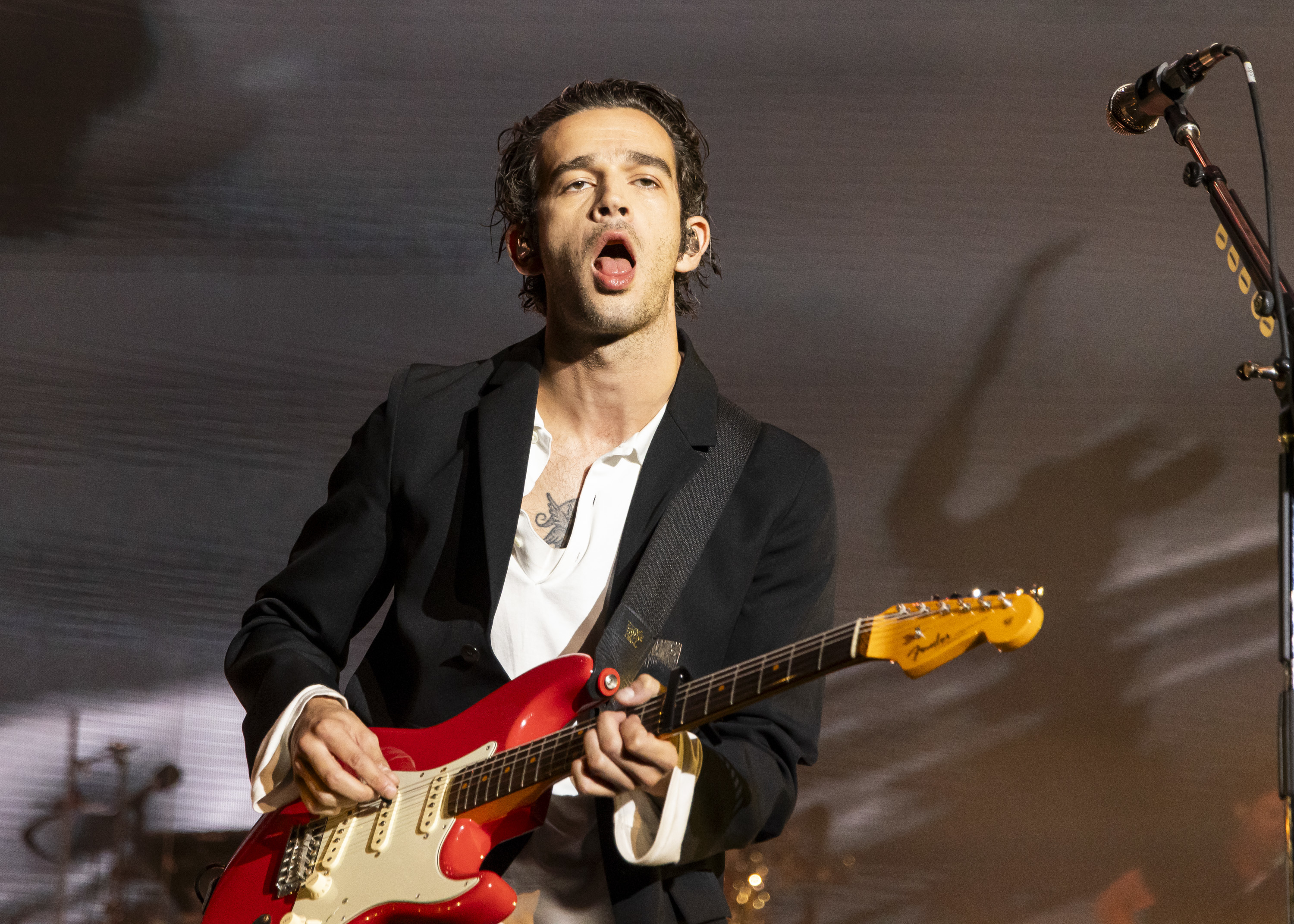 Despite Taylor and Matty being short-lived, her behavior in those few weeks offered us a glimpse into how things would evolve with Travis just four months later.