Last week, Kardashian fans across the world finally got an inside look at how Tristan Thompson's paternity scandal came to light behind the scenes.
In case you need a quick reminder, last December, Khloé Kardashian's long-term partner, Tristan, was publicly exposed for having conceived a child with another woman while he and Khloé were together.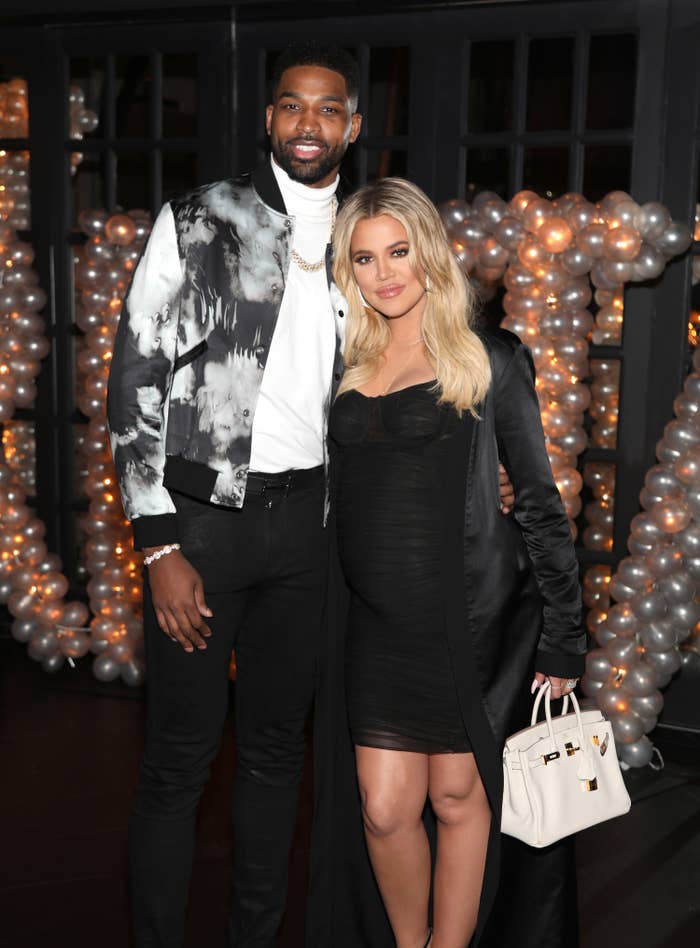 This was the third time that Tristan had cheated on Khloé since they started dating in 2016. And, to make matters worse, she found out about the scandal through her sister Kim Kardashian, who read about the news online.
Getting a closer look at how the KarJenners reacted in real time, Khloé was forced to relive the scandal one more time during the season finale of The Kardashians last week, telling fans on Twitter that it was a "tough" watch.
"Life is full of lessons, teachable moments. We should handle them with grace/love. Even if we are hurt by them," she tweeted right after watching the final episode. "Take ur moment, cry/scream but remain composed & remember that Love heals & teaches more than anger or hate ever will. We all deserve forgiveness and most of all… LOVE."
Now, putting the past firmly behind her, Khloé has returned to the spotlight for her first interview since the scandal episode aired — and what better way to make a comeback than with some super spicy wings?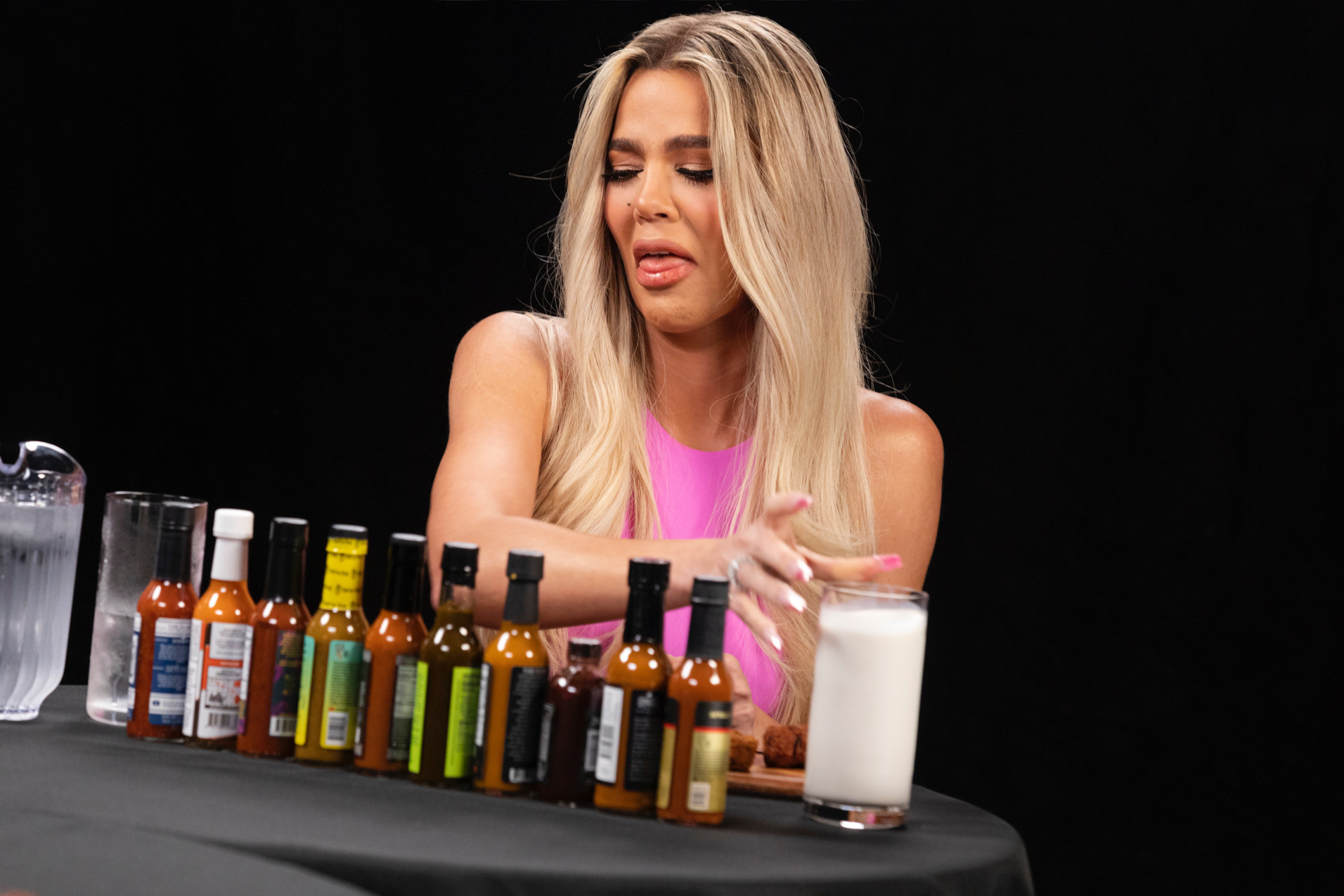 So, the Good American founder just became the first of her siblings to take on the infamous Hot Ones interview, where — in the unlikely event you've not seen it already — the celeb guest must tackle a platter of increasingly spicy hot wings while answering tough questions from the host, Sean Evans.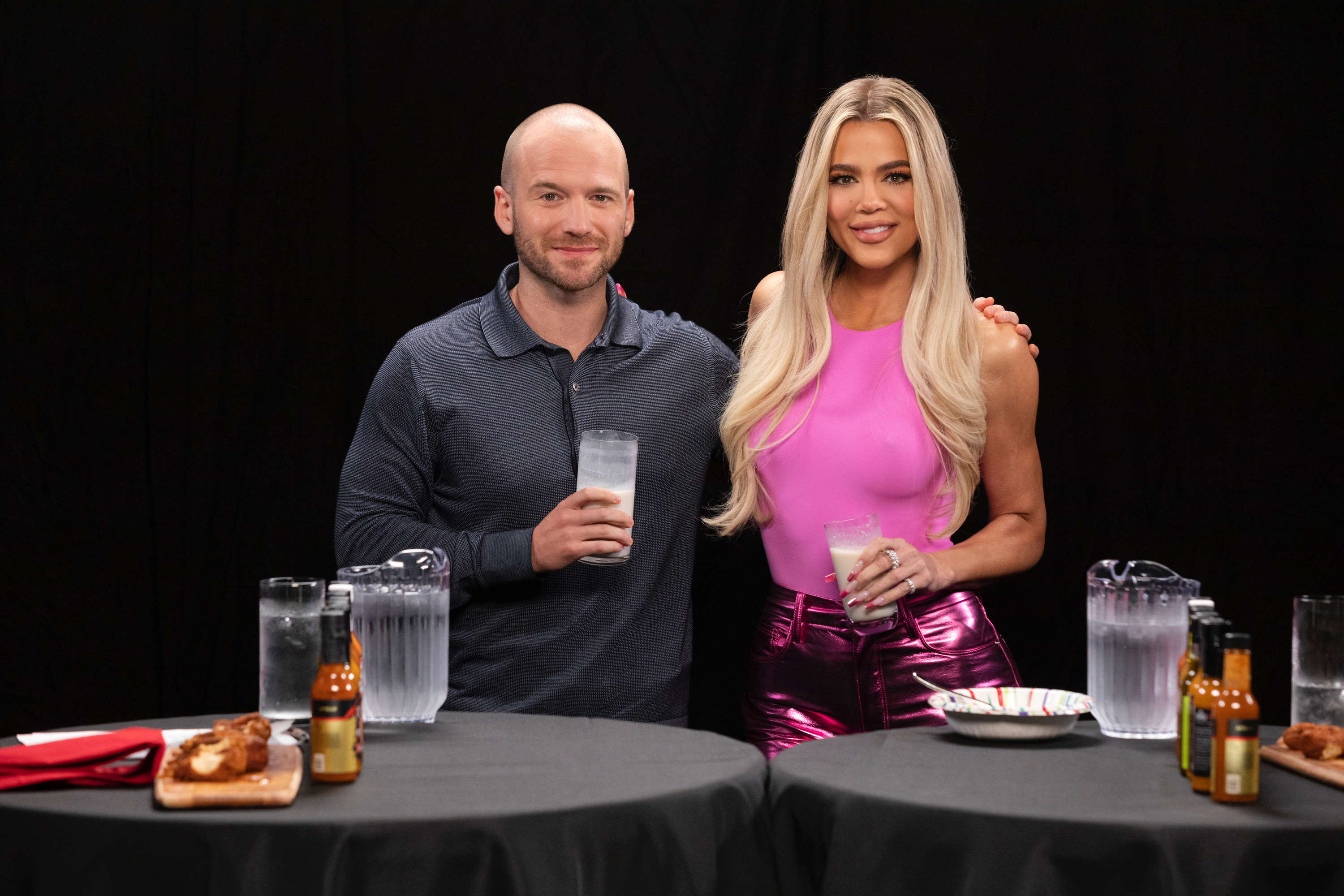 And given that Hot Ones guests are certainly put through their paces with the heat, it came as no surprise to learn that it took Khloé a while to build up the courage to take on the challenge.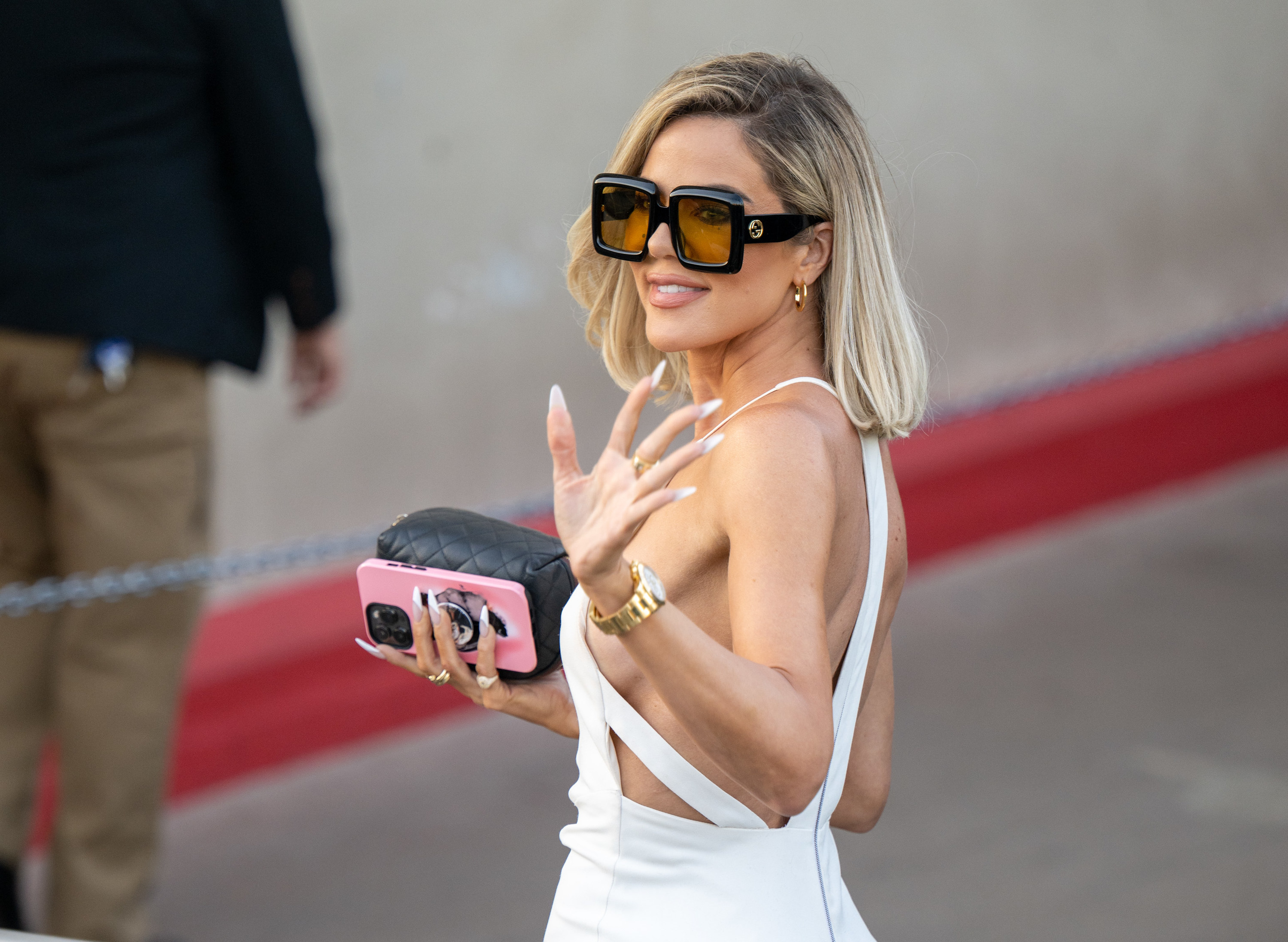 "It's been about eight months since I agreed to do this," Khloé began with an air of apprehension.
"I don't eat chicken, I don't eat hot sauce," she added. "And I have a lot of anxiety with interviews in general. But I'm here!"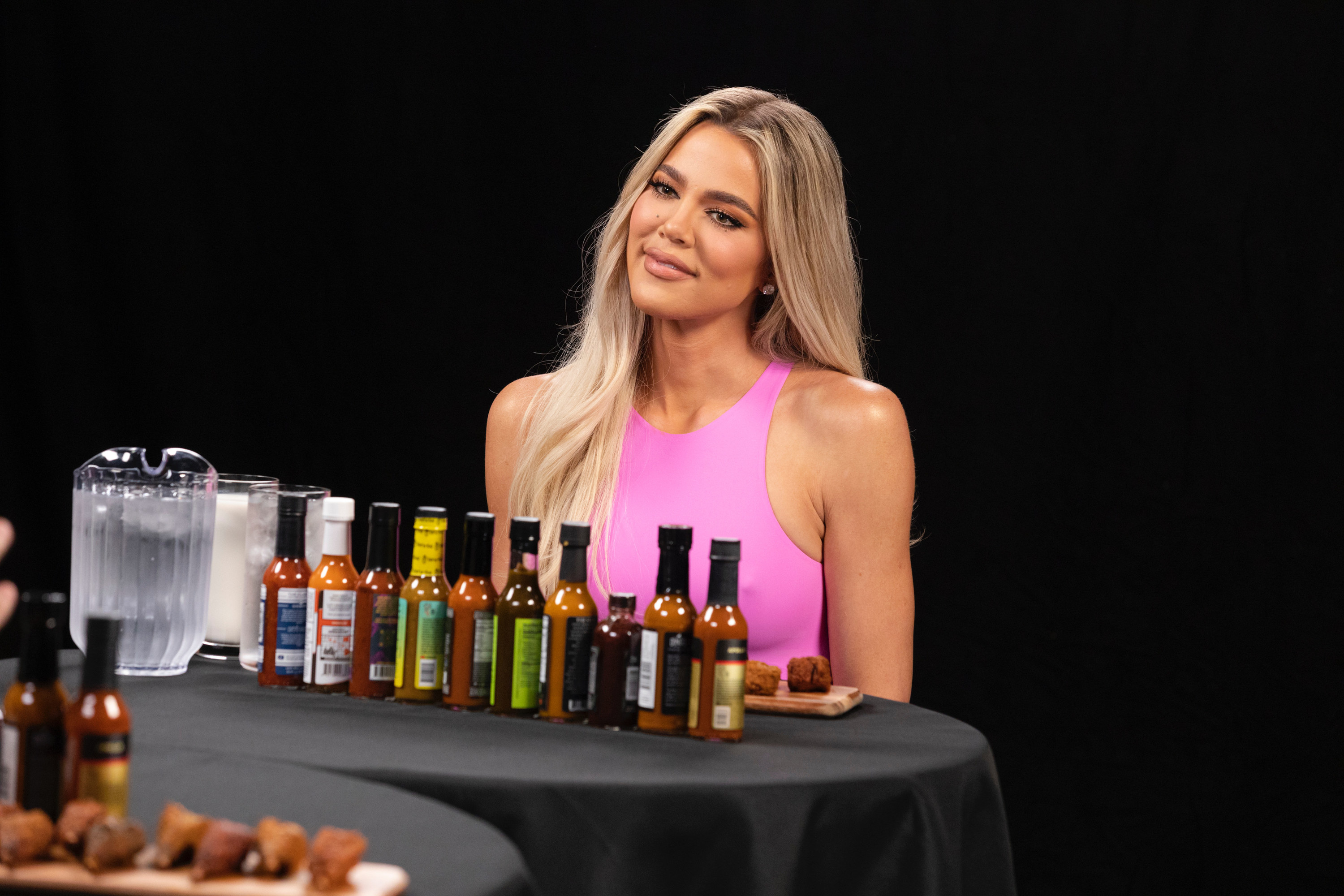 Of course, if you're a fan of Khloé's, you'll know that her reluctance to sit down for the Hot Ones challenge isn't only because of the spicy wings but is also largely due to her intense anxiety over speaking to the media.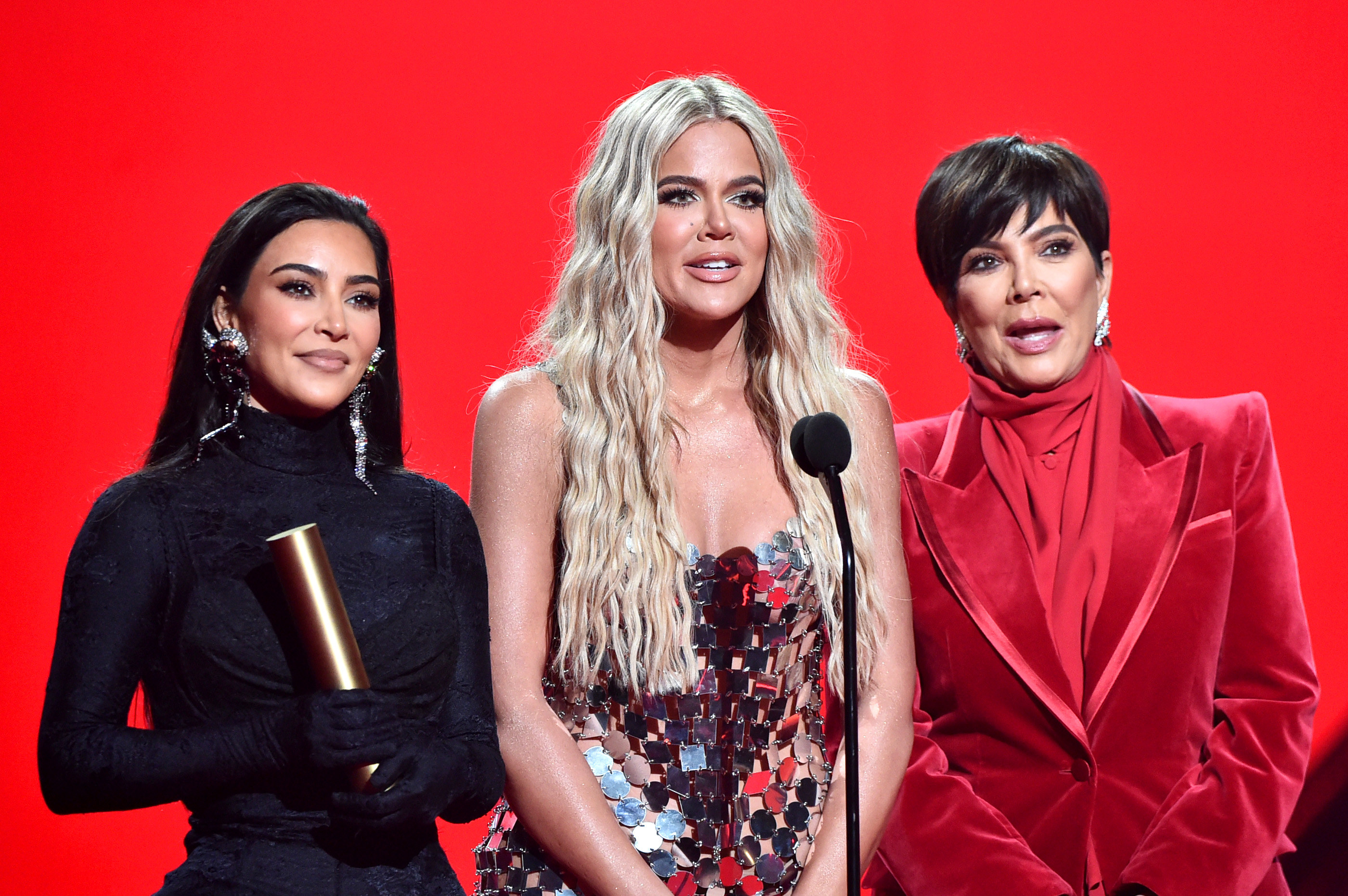 Throughout her 15 years in the spotlight, Khloé has found herself at the receiving end of a ton of abuse, often centered on her appearance or romantic relationships. It's for this reason that she's become more reluctant to take on interviews or public appearances, seemingly over fears that her words may be misconstrued and prompt more hateful backlash.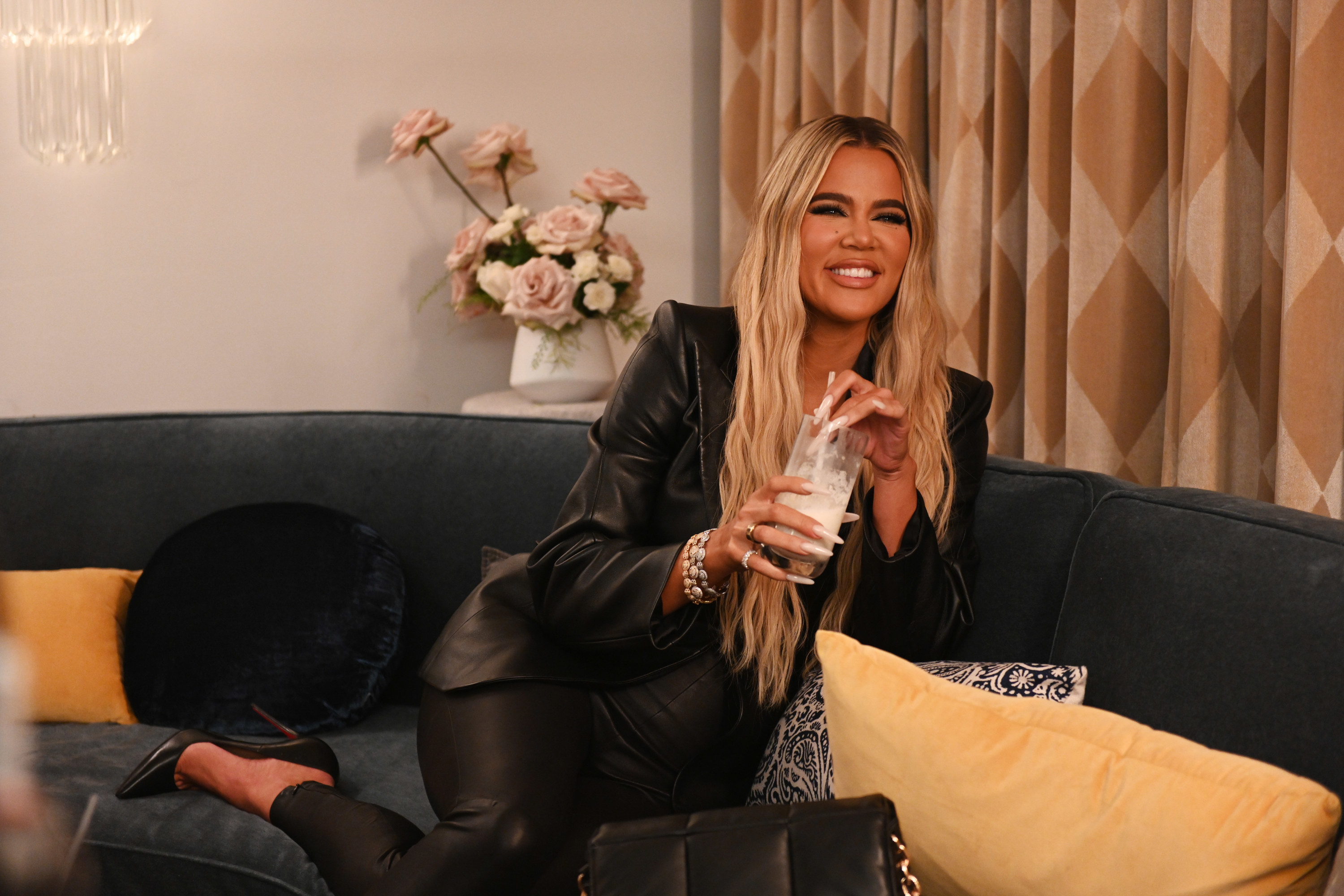 In fact, in one recent episode of The Kardashians, Khloé revealed that her anxiety had become so debilitating that she opts to stay at home over fears of criticism.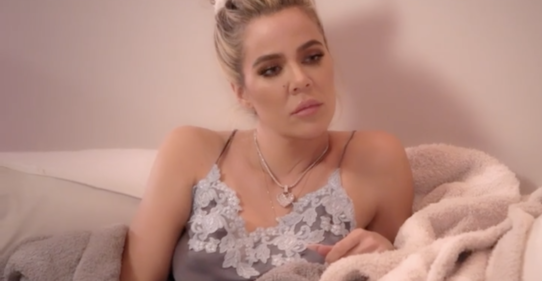 "Everything is so critical. The way I look, my situation with Tristan. Is my hair done the right way? What is she doing?" she said during a confessional. "I think it's gotten to the point that it's literally safer to stay at home."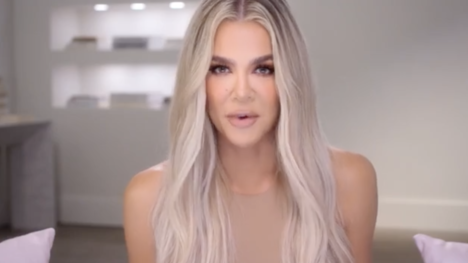 Speaking to her BFF Malika Haqq about her intense anxiety over an upcoming appearance on The Late Late Show with James Corden, Khloé admitted that it's almost impossible for her to tune out the criticism.
"It's so easy for people to say, 'If you don't know them, don't pay attention,' but when you're walking down the street and even paparazzi is heckling at you the same things you're trying to avoid, it's so deteriorating on your self-esteem, your confidence, the way that you view yourself," she said.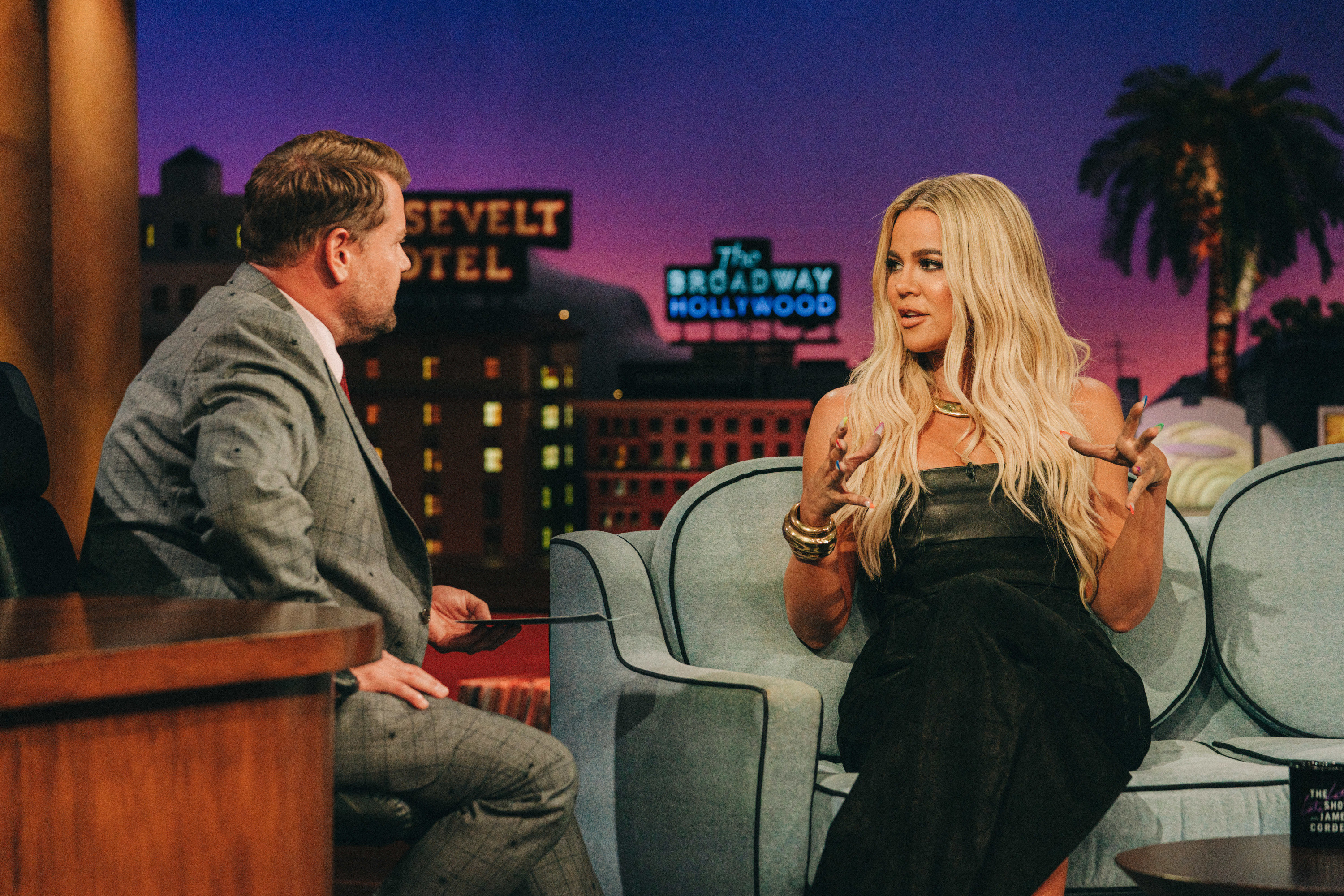 At one point in the episode — and again later on as we see her preparing for The Late Late Show — Khloé spoke candidly about taking medication to combat her anxiety, telling Malika she'd started taking beta blockers.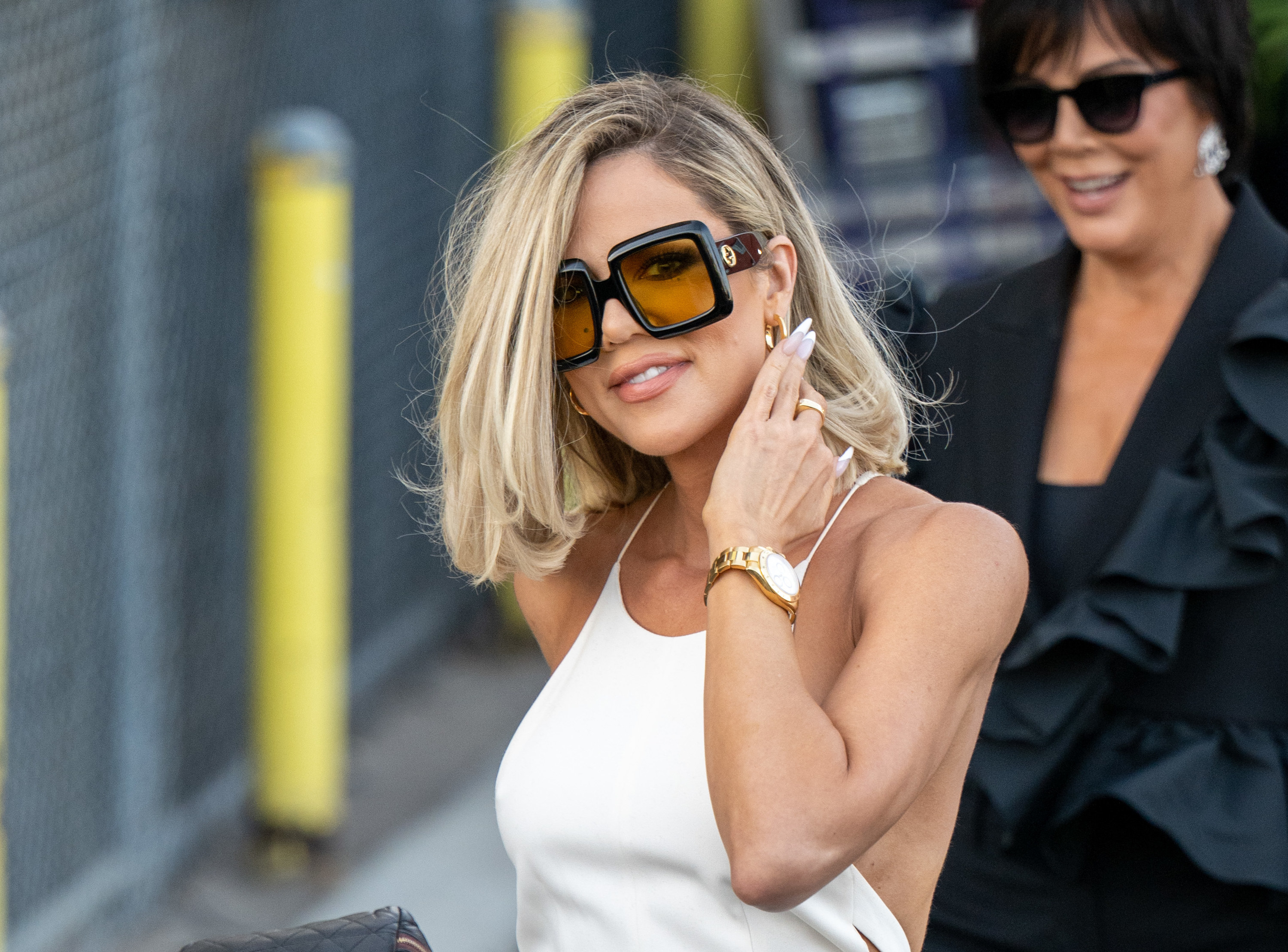 In her Hot Ones appearance, Sean made a point of broaching the subject of her interview anxiety, delving into how her approach to the public has changed over time.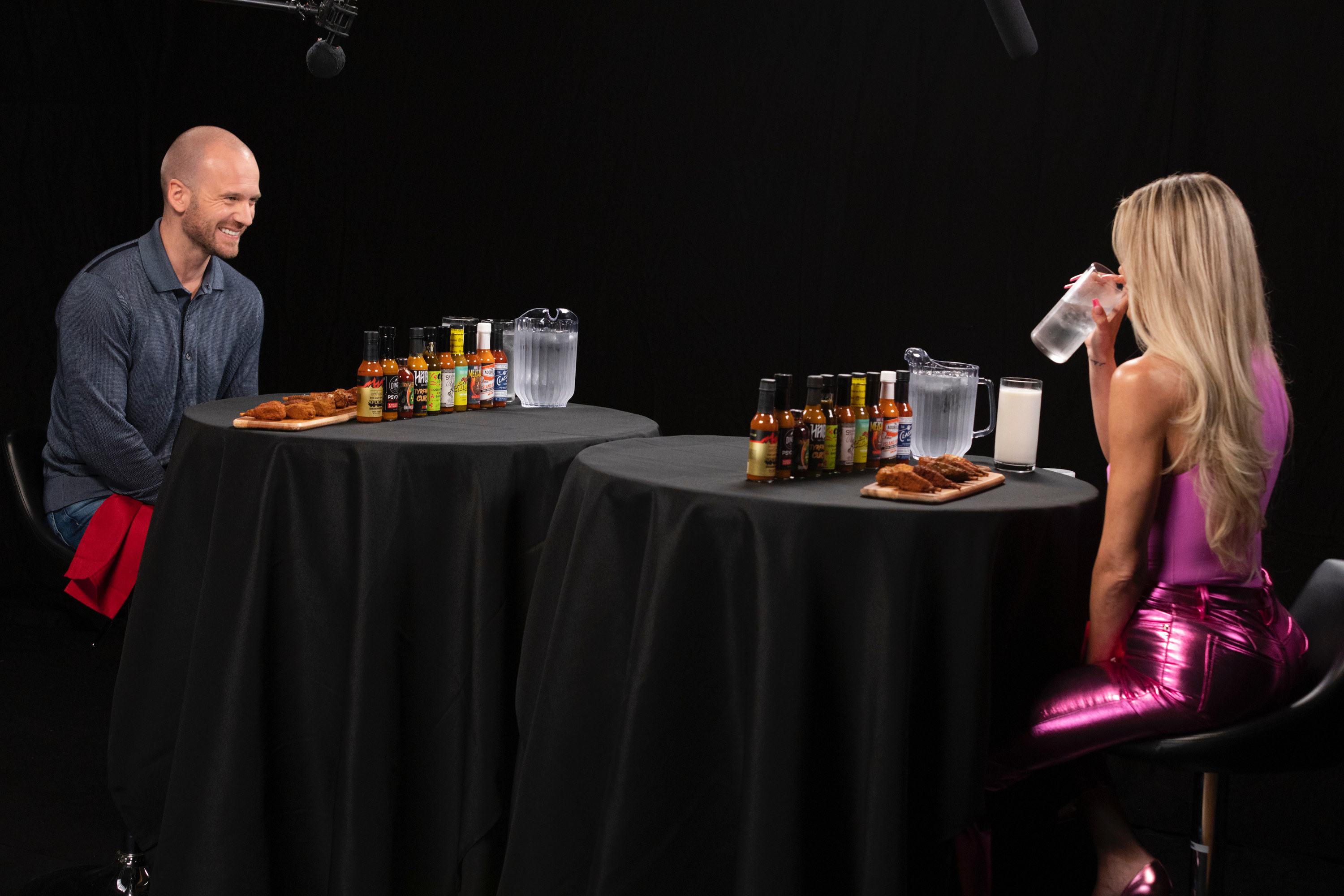 "I used to really enjoy doing interviews, and I would think it's fun," Khloé responded, reflecting on the earlier days in her career. "Someone might ask you questions you're never asked before, and that's exciting."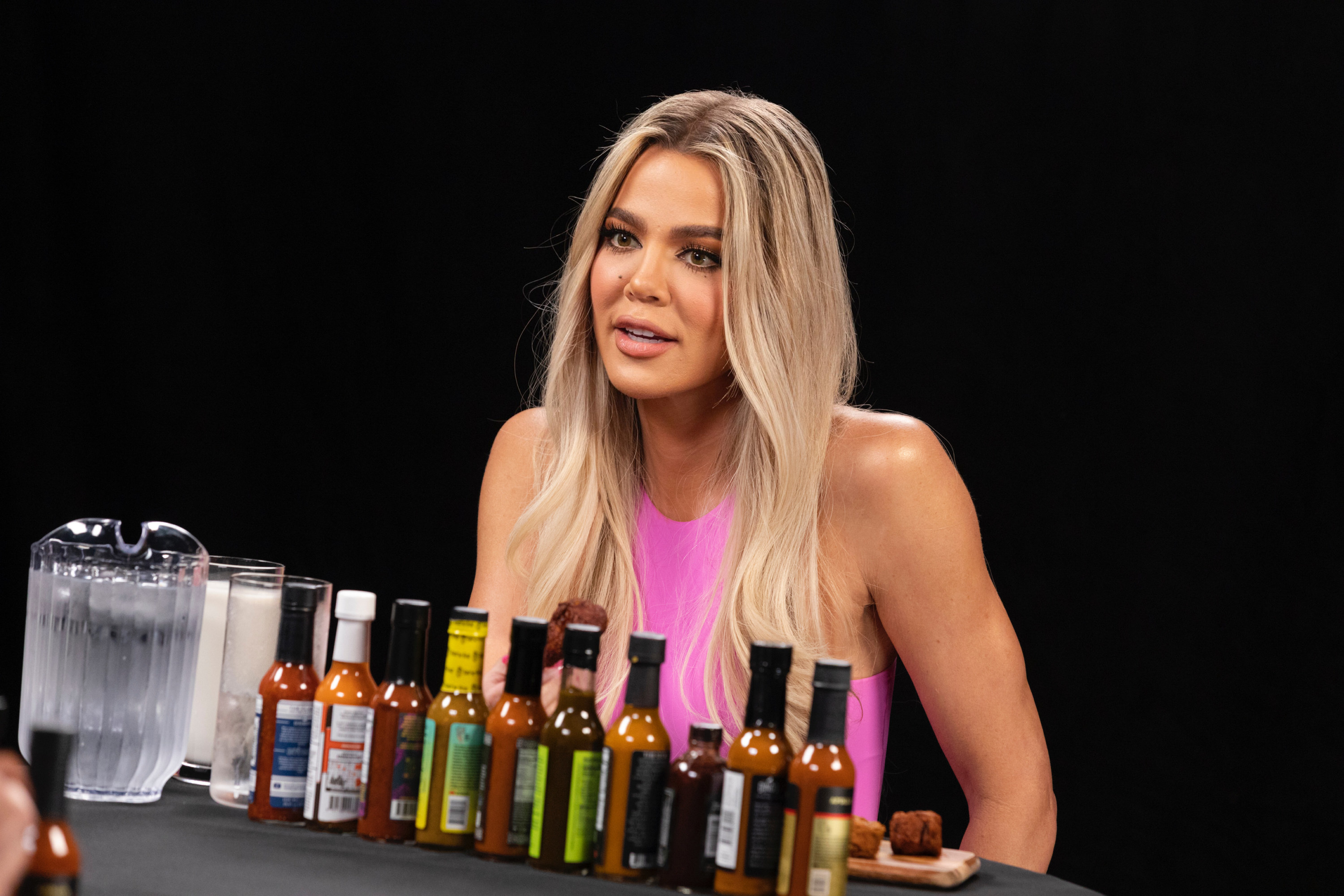 "I'm always more dreading — not the interview, I enjoy doing the interviews. It's the aftermath of what's gonna come, who's gonna chop this up and make this into something that it wasn't supposed to be," she explained.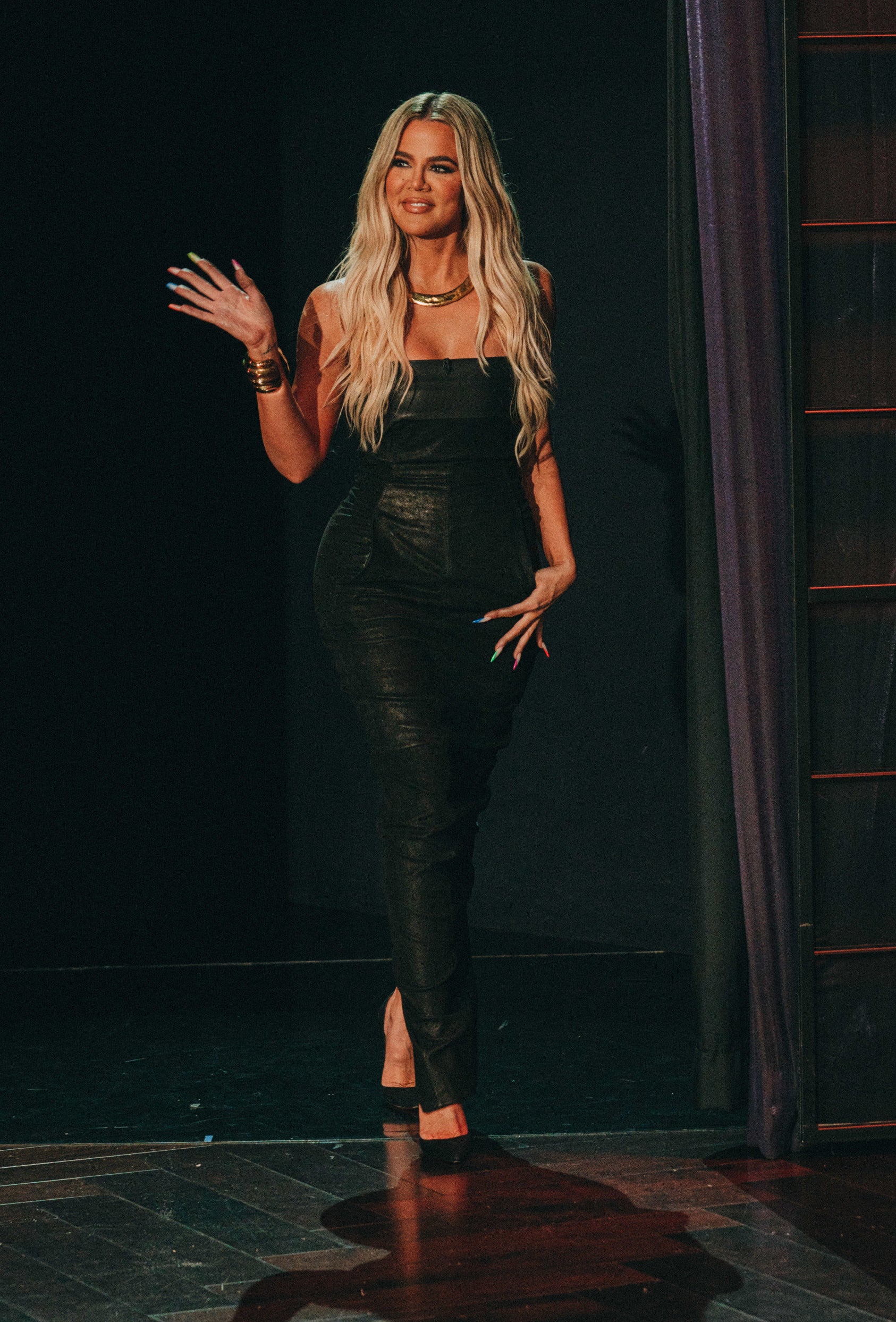 Khloé admitted that the public scrutiny has taken the fun out of interviews, depriving her of the ability to talk freely and openly without fear of getting hate.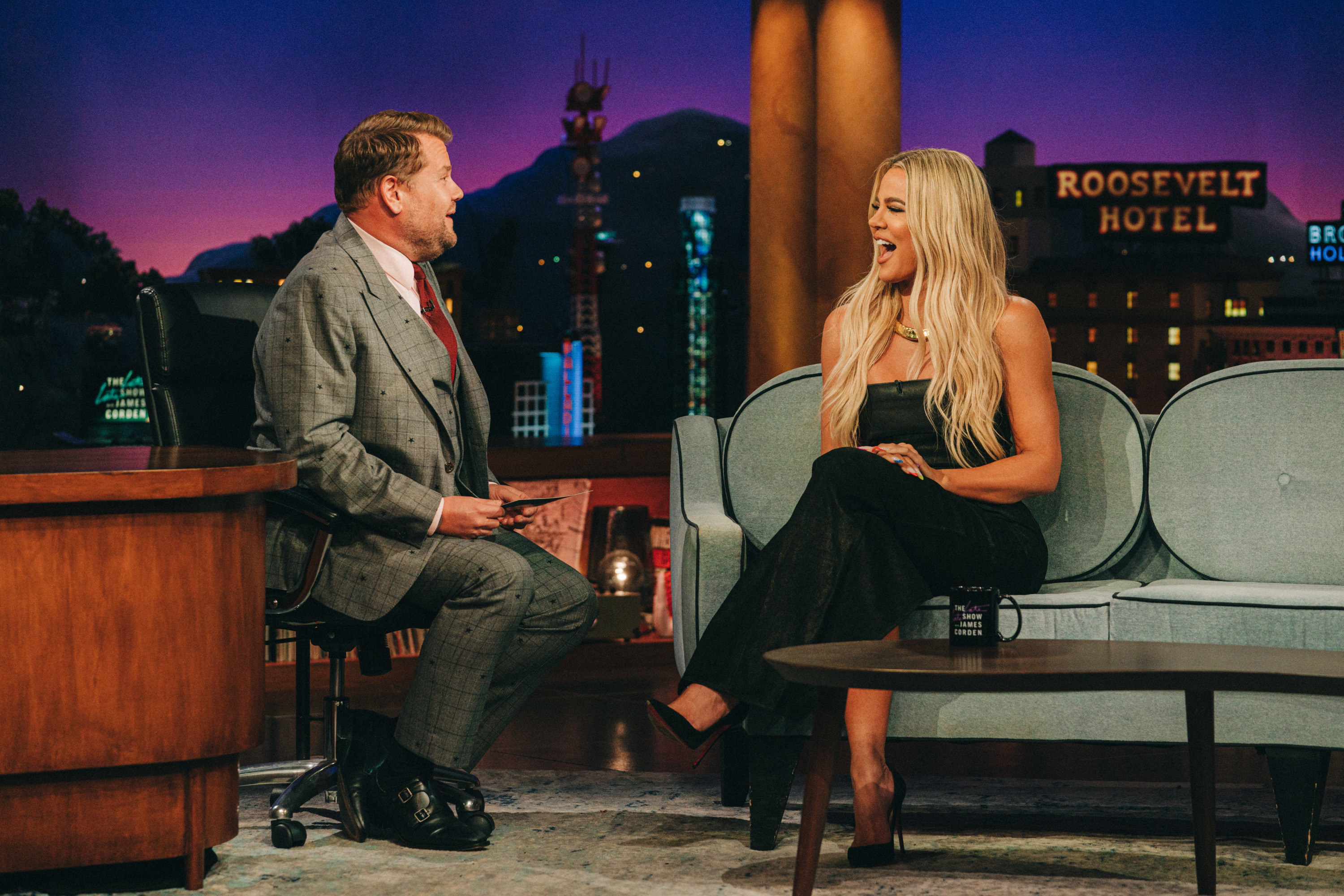 "It makes it so thought out and premeditated, and to me — I don't like to overthink things too much," she added. "I just wanna have a natural flow and enjoy the conversation."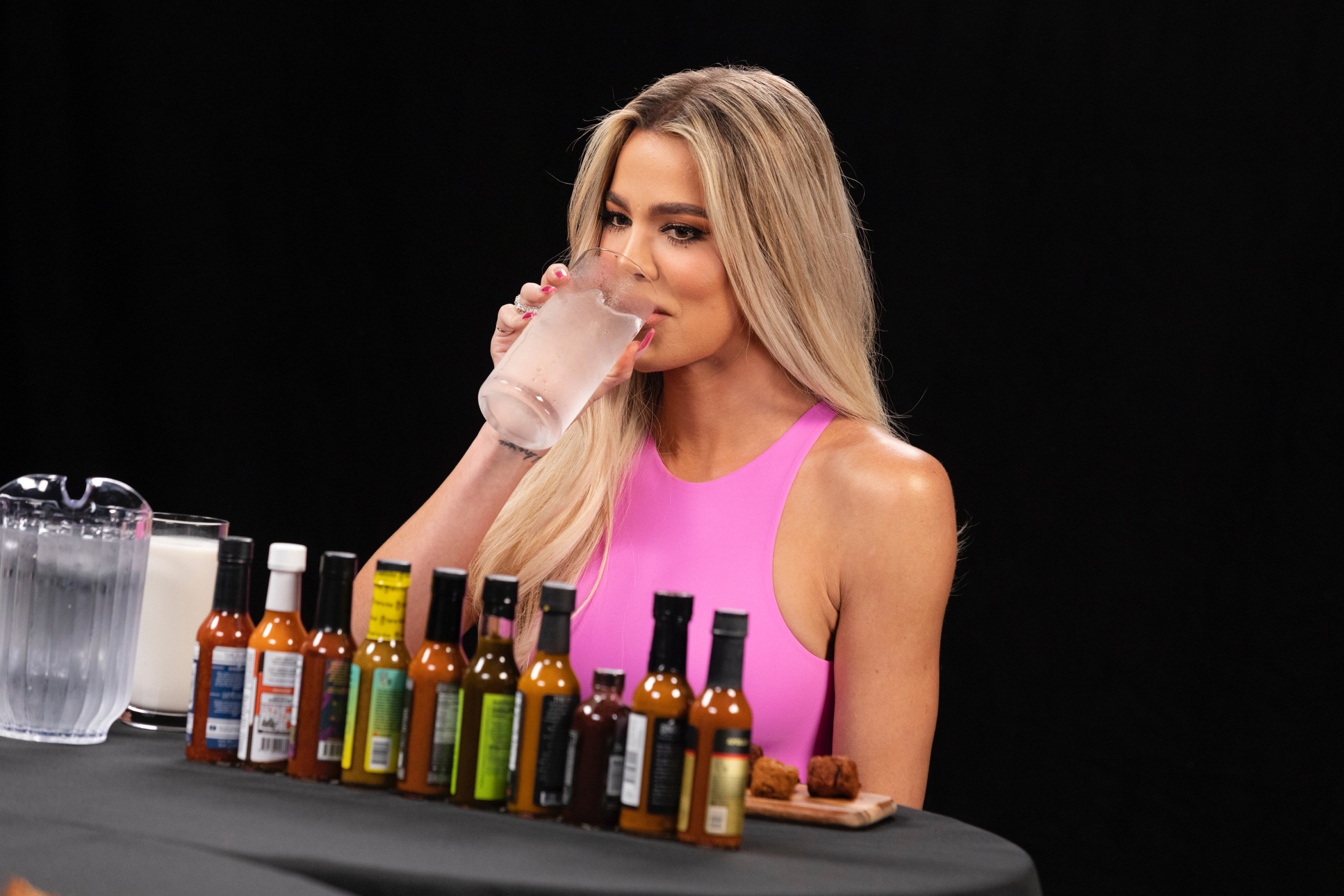 Despite her fears, viewers were full of praise for Khloé.
"Missed seeing her do interviews!" one fan wrote in the comments on YouTube. "She's so spontaneous and effortlessly funny."

"Never did I think I'd sit down and watch a video with Khloé Kardashian. BUT, I sure am glad that I did," another viewer wrote. "Watching this made her seem much more like a real person, major props to her for doing it and for crushing it!"

Others praised Sean for noting Khloé's anxiety and making sure to put her at ease with positive and thoughtful questions.
"I like how comfortable she was, Sean is good at making celebs feel 'safe' during an interview AND ONLY FEAR HOT SAUCE," someone wrote.

"This was such a refreshing interview with Khloé," another viewer added. "Kudos to him for asking authentic questions and stop focusing on her love life."
It's certainly good to see Khloé back on our screens after a chaotic year. And if she needs a boost, it seems like the Hot Ones comments section is on her side.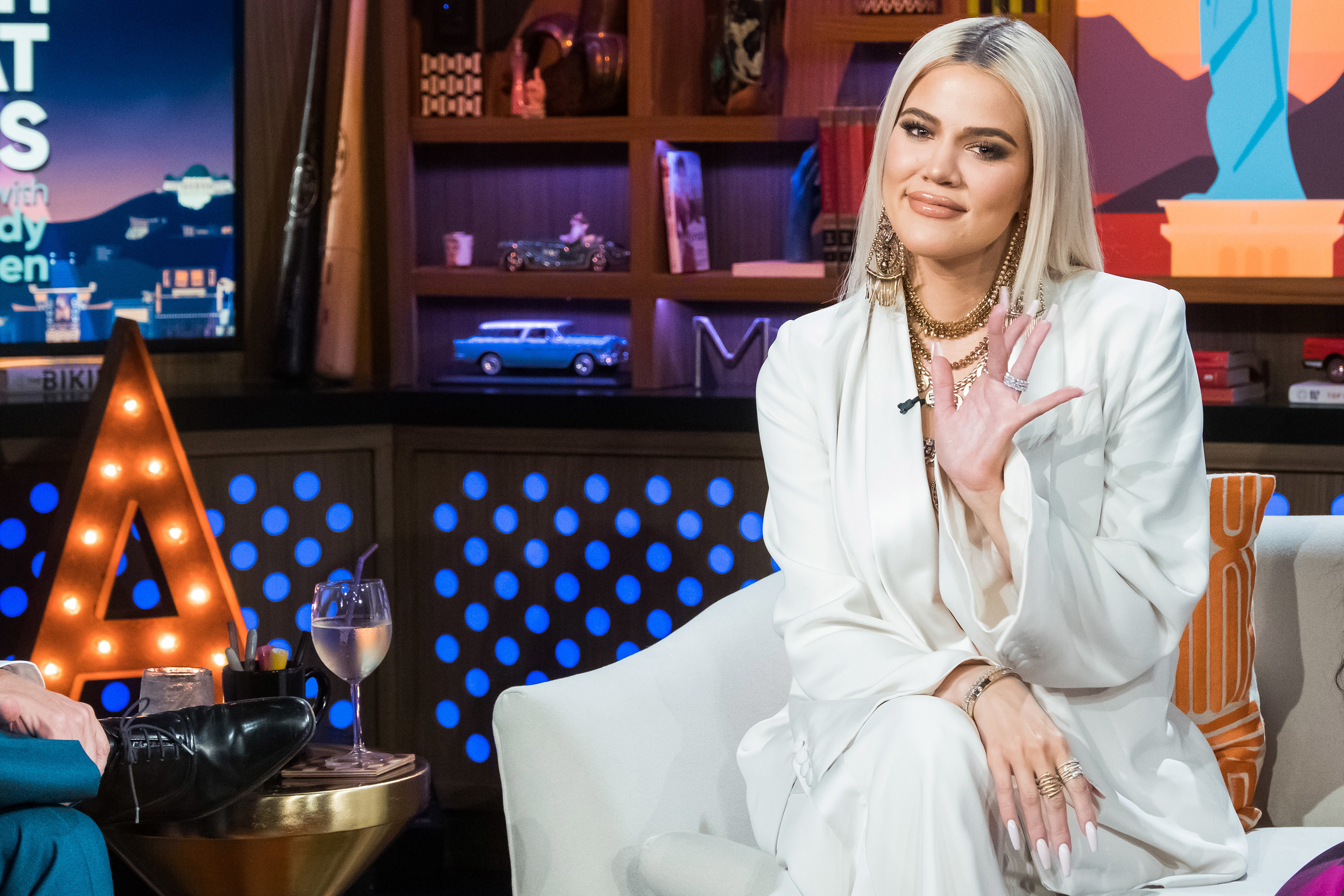 Echoing countless others, one fan wrote, "I know she's traumatized from reading comments after interviews but I hope she reads these! Honestly Hot Ones fans are the best. Great job Khloe!"