The Kardashians season finale just dropped, and it's giving fans an inside look at how the family navigated Tristan Thompson's paternity scandal.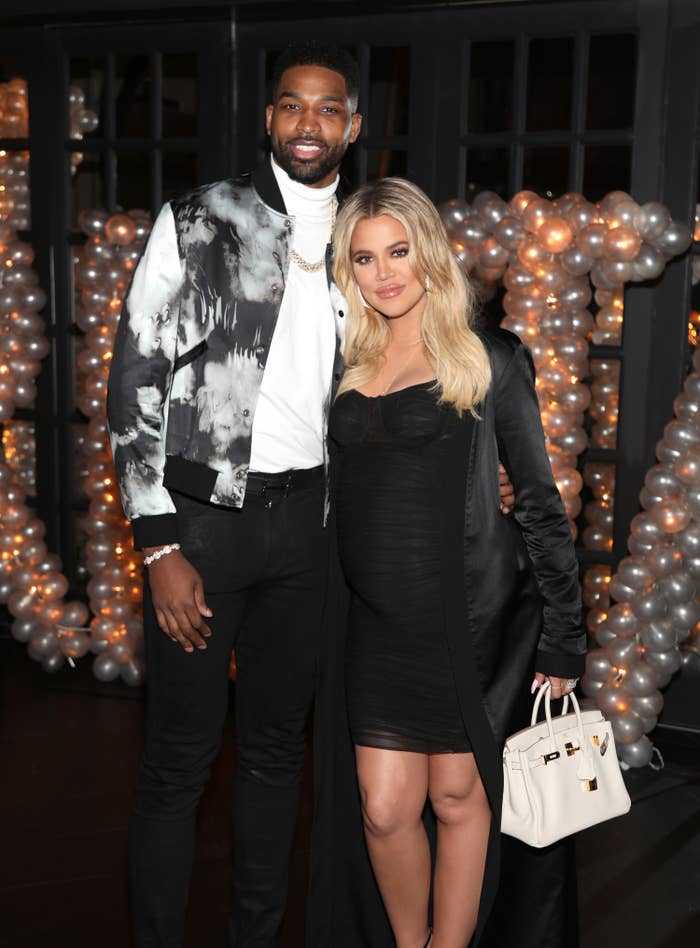 The scandal began unraveling in the public eye a month prior in December, when reports surfaced that Tristan had cheated on Khloe with a personal trainer named Maralee Nichols. Maralee came forward to claim that she had given birth to Tristan's baby and also sued him for child support and pregnancy-related expenses.
Responding to the suit, Tristan confirmed in legal filings that he had engaged in a sexual affair with Maralee but denied accusations that he'd fathered a baby.
And in spite of his initial claims, a paternity test later provided evidence to the contrary, and as a result, the basketball star was forced to come clean just a matter of weeks later in January.
In a statement uploaded to his Instagram story, Tristan confirmed once and for all that he was indeed father to a new baby boy, named Theo, and apologized publicly to Khloé.
At the time the scandal surfaced, Khloé and Tristan had recently rekindled their relationship and had just moved into a brand-new home together with their 4-year-old daughter, True.
To make matters worse, it was later revealed that baby Theo was conceived on the same night that Khloe had thrown Tristan a lavish 30th birthday party and confessed her love for him in a gushing Instagram post.
And so, given the magnitude of Tristan's betrayal the third time around, fans were eager to get an inside look at how Khloé's immediate family reacted to the shocking scandal — especially in light of the fact that her sisters had previously been in support of their newly rekindled relationship.
You might recall that at the end of last week's penultimate episode of The Kardashians, we watched the raw footage of Kim discovering the legal filings in which Tristan admitted to having sex with Maralee on the night of his 30th birthday.
For context, we learned prior to this episode that Khloé heard about the affair and the baby for the first time through Kim, who — along with the rest of the world — learned about the news online.
So, as the camera crew enters Kim's gym at 6:30 a.m., she can be heard speaking frantically on the phone to her mom, Kris Jenner. "His whole declaration is in this thing, which says 'I slept with her,'" Kim explains to Kris, reading from Tristan's confession. "'I, Tristan Thompson, met this girl in Houston, I slept with her on my 30th birthday.'"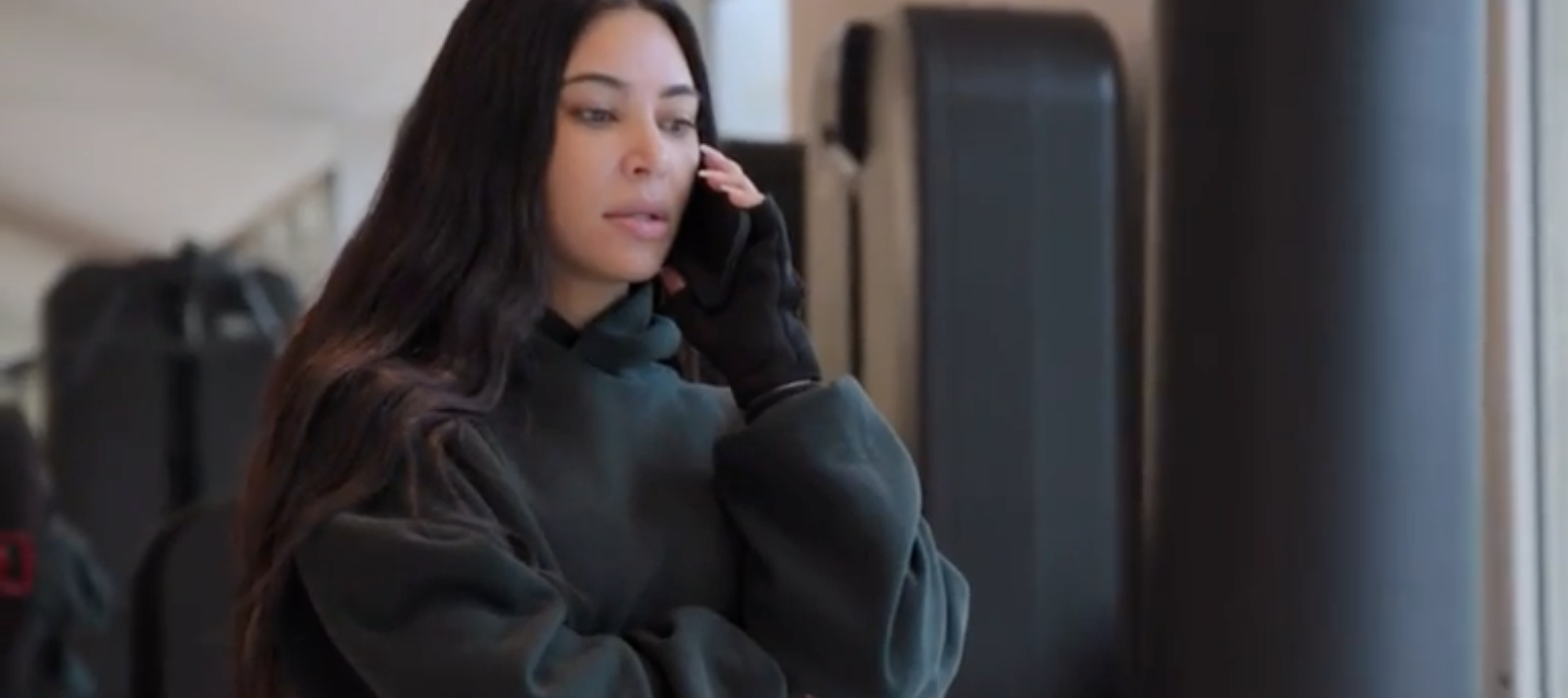 The conversation with Kris is then interrupted by an incoming call from Kylie Jenner. Kim picks up the call and puts her sister on speaker, giving us Kylie's raw reaction. "You're lying," Kylie says, audibly having just woken up.
"No, I'm not fucking lying. And I'm shaking for [Khloé]. My soul kills, dies for her," Kim says in response while scrambling to find the declaration on her phone to read out loud to Kylie, who can be heard branding Tristan as "the worst person on the planet."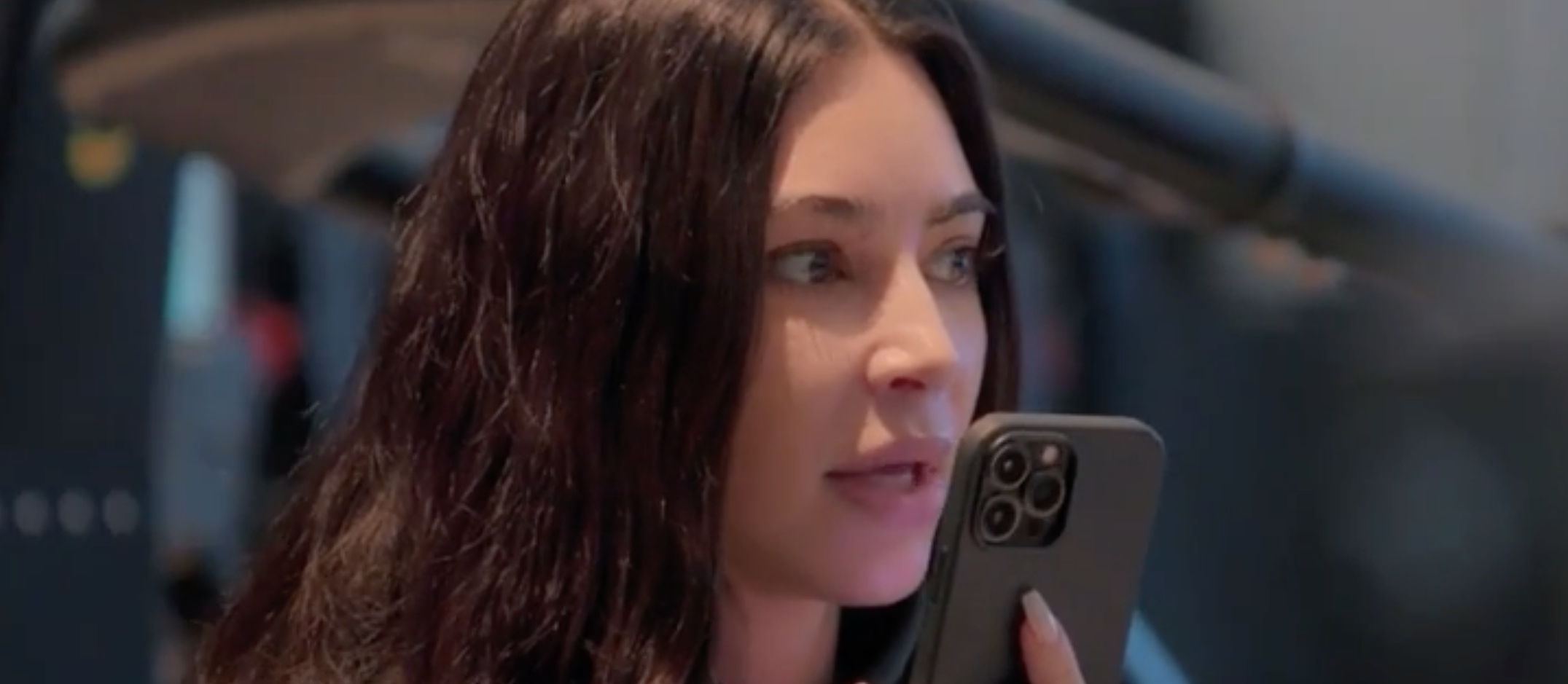 While Kim starts reading through the legal filings, they are joined on the phone call by Kourtney Kardashian, and the three sisters proceed to debunk Tristan's confession. They quickly come to the realization that the date of the affair was the same night that Khloé threw Tristan's 30th birthday party, prompting Kourtney and Kylie to slam his "insane" behavior and his "never-ending betrayal" of Khloé.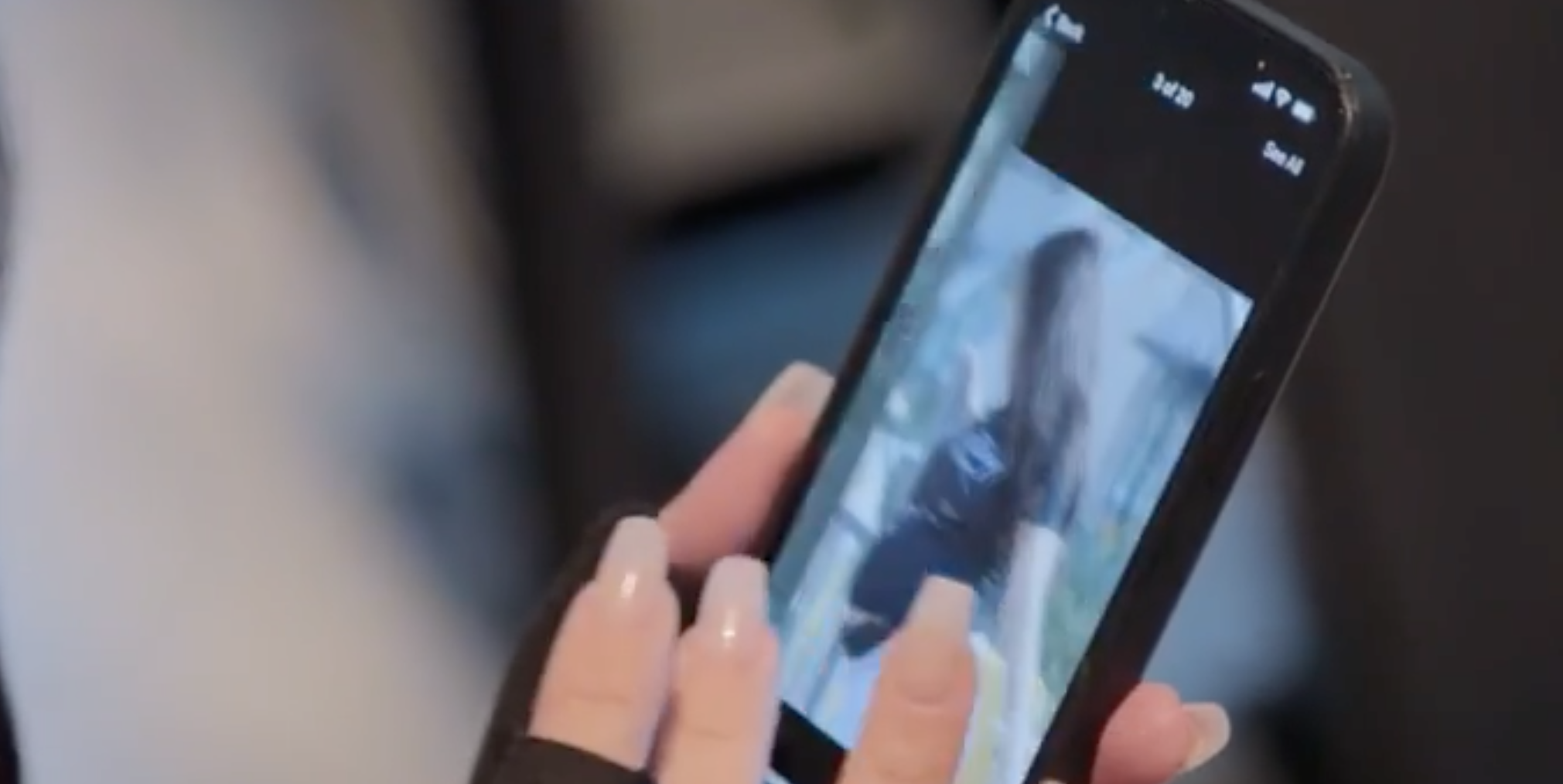 "The whole thing that's so sad is that she wants a baby boy," Kim says, referring to the fact that before the scandal broke, Khloé and Tristan had been pursuing the possibility of having a second child together. "And now this girl is having a fucking baby boy? A fucking random that he sleeps with one night? Fuck him!"
Kourtney and Kylie echo Kim's thoughts before the conversation is abruptly cut short by an incoming call from Khloé, who is about to learn of the news for the very first time.
And last night's finale picked right up with the moment that Khloé reads Tristan's confession while she's on the phone with Kim in the gym.
"What? What the fuck is this?" Khloé says, telling Kim she had not known about anything. "Oh my god, this cannot be happening," she adds as her voice begins to shake.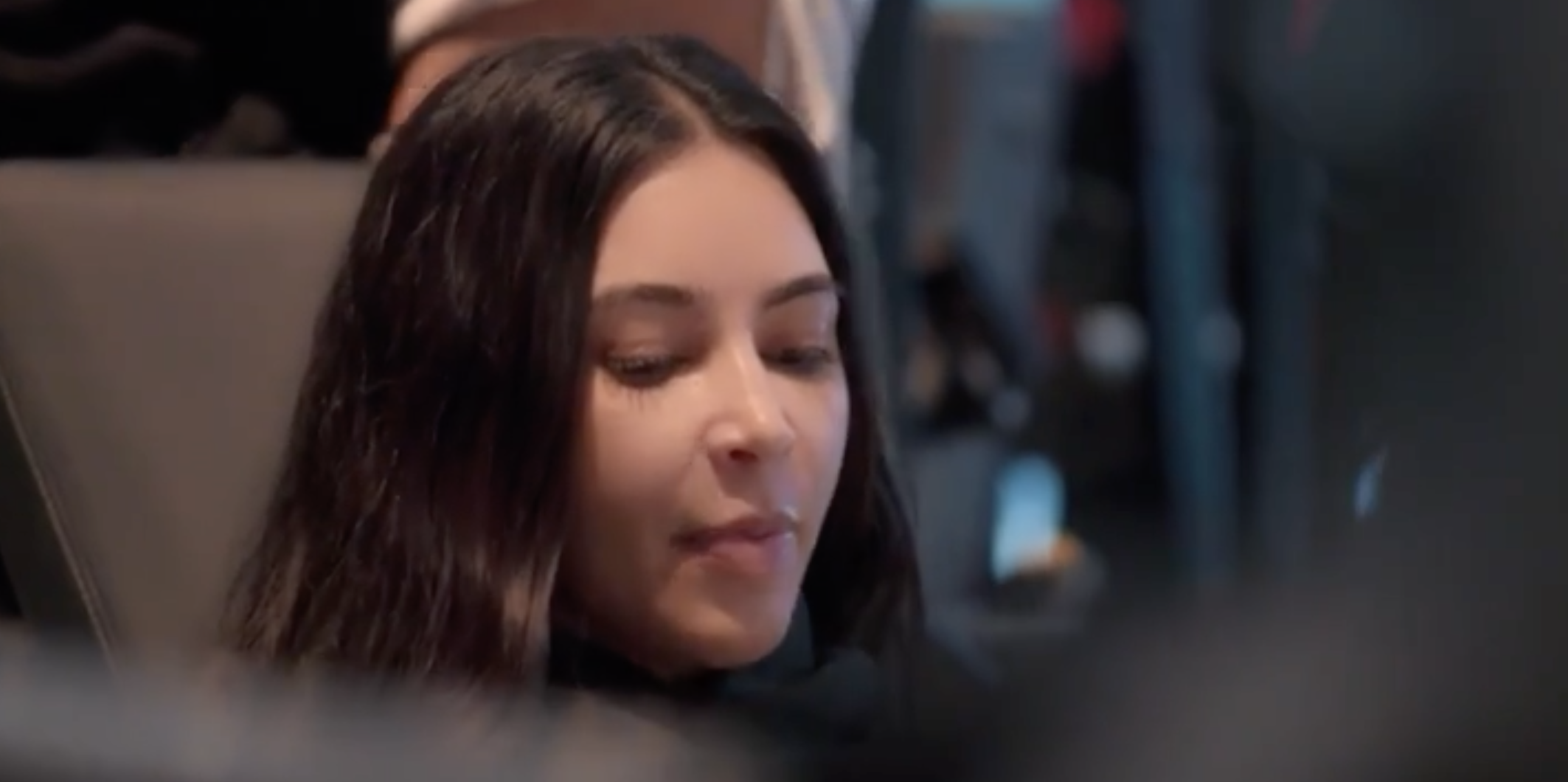 Kim proceeds to explain the lawsuit and declaration over the call while her sister sounds increasingly shocked and angry as the realization sets in. "Let me fucking call him," Khloé says. "I can't fucking believe this."
We then hear the sound of Khloé sobbing on the other end of the call. "Everything's gonna be OK," Kim tells her. "You know, we really believed he had changed. Like, I was his biggest supporter."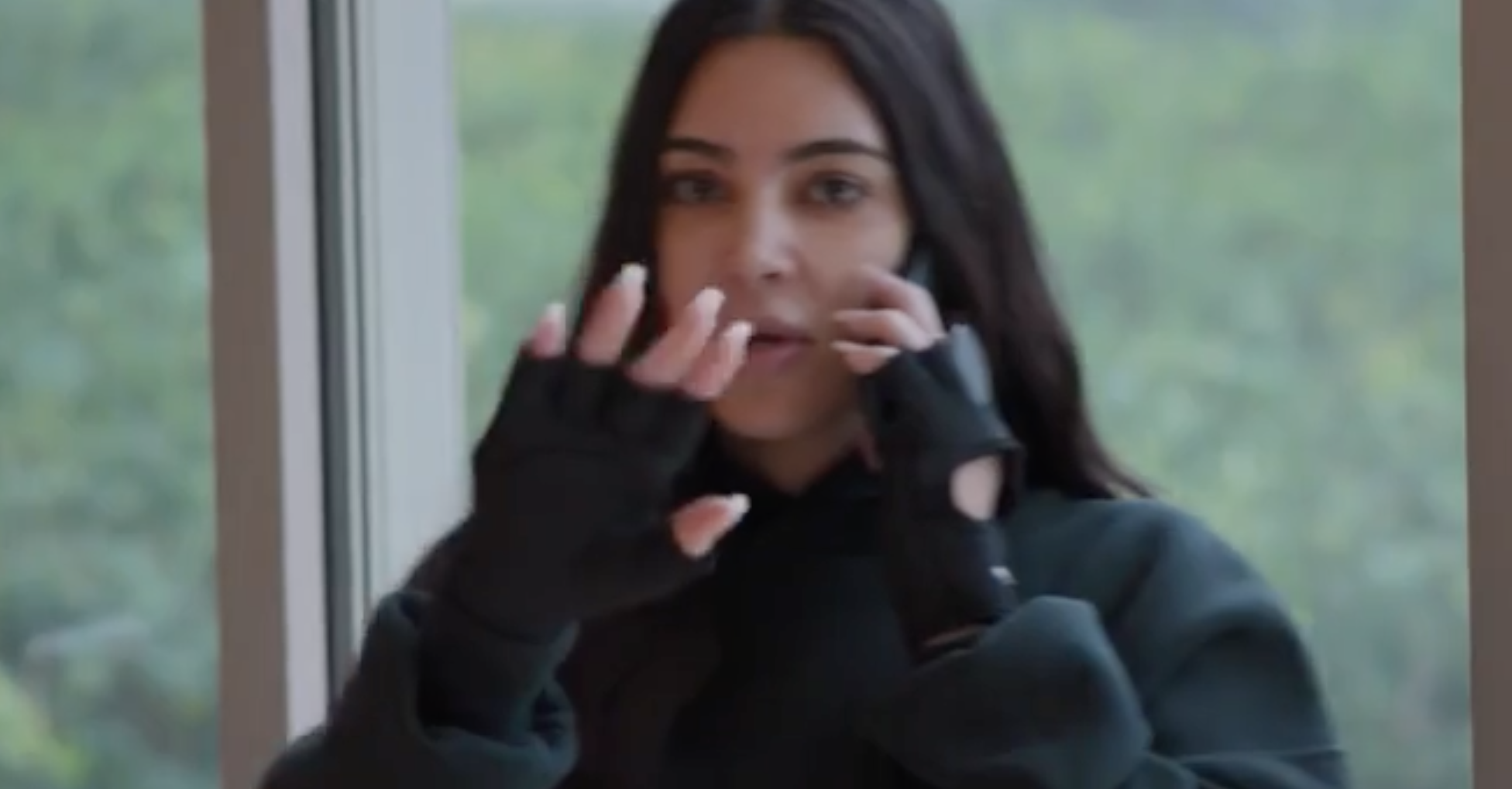 As Khloé's sobs become more intense, Kim swiftly waves for the cameras to stop rolling, and the scene ends as the camera crew frantically attempts to cut the recording.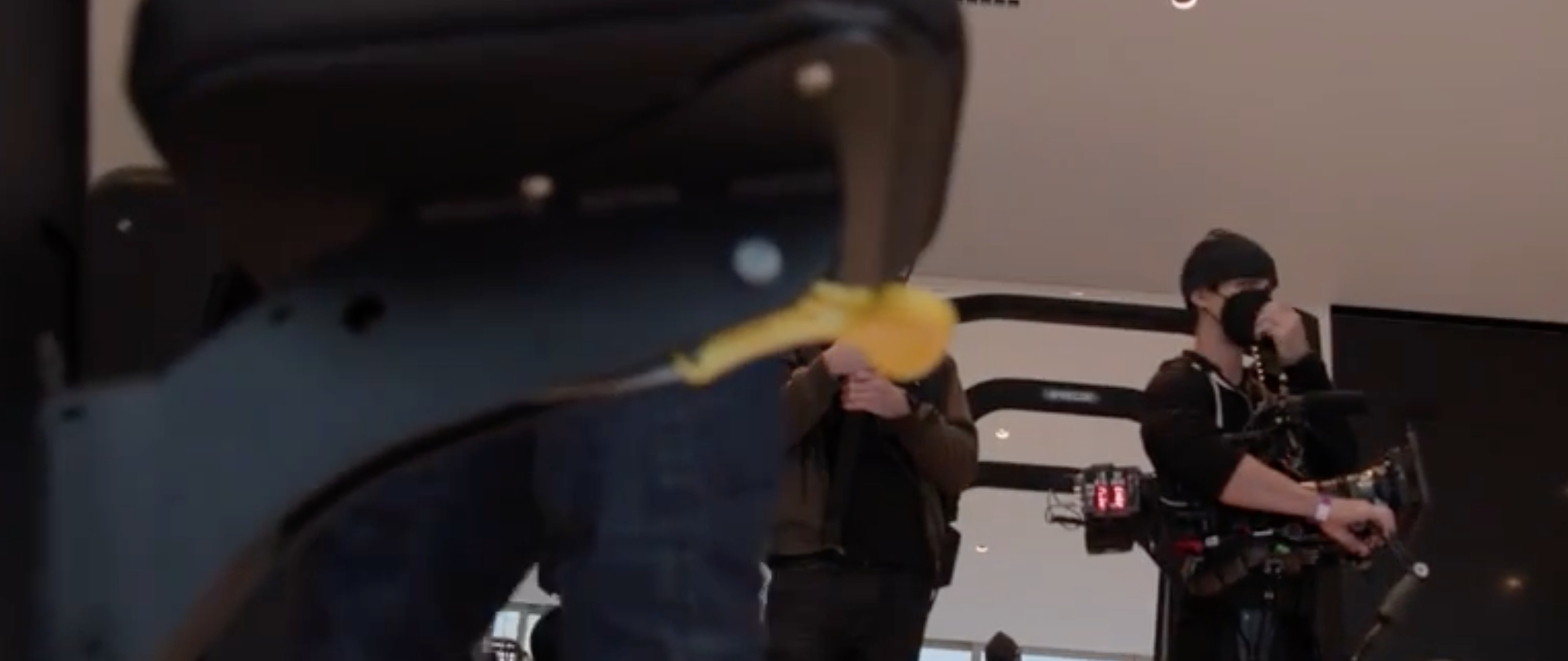 The drama picks back up in the following scene, where we arrive at a family meeting attended by Kris, Kourtney, Kim, and Corey Gamble. Though we already knew that Kris was among the first to learn of Tristan's confession from her earlier phone call with Kim, this scene gives us a deeper insight into her real-time reaction to the news.

After we hear that Khloé opted out of the family meeting at the last minute, Kris expresses concern for her mental health. "I don't want her to get to a place where she doesn't have anybody to talk to because she feels like she has to be strong," she says.
Kris then theorizes that Khloé chose not to attend the meeting over feelings of humiliation, prompting Corey to note that it's not Khloé who should be feeling the shame. "She don't look bad," he says. "The person making the mistakes looks bad."
The foursome then dissect the technicalities of Tristan's betrayal, highlighting that he kept the affair and subsequent lawsuit under wraps for months on end.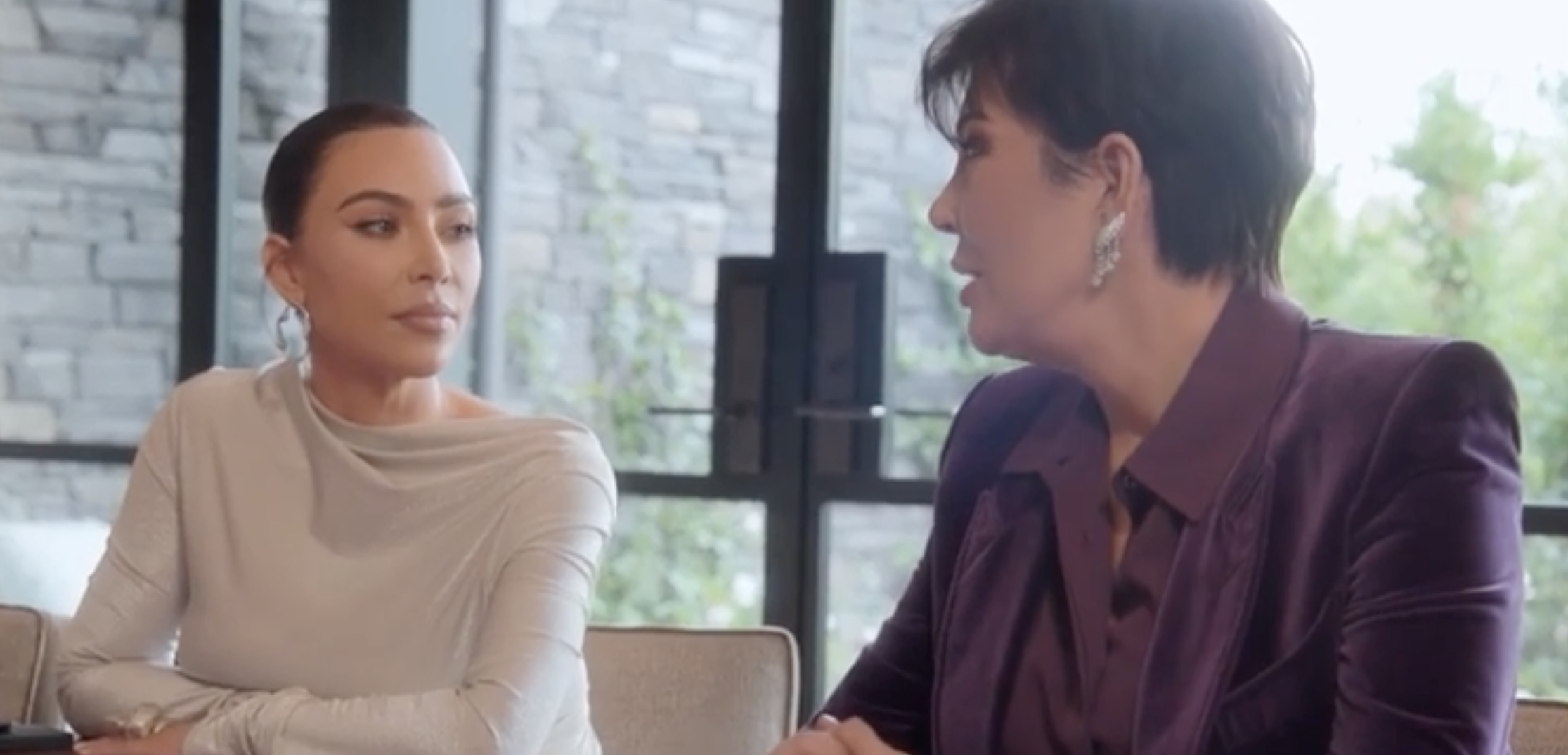 "This is somebody who's got a pattern of bad behavior, somebody who's lied to her since June," Kris says. "To hire attorneys and to go through all the last six months that he's had — nine months [since the affair.]"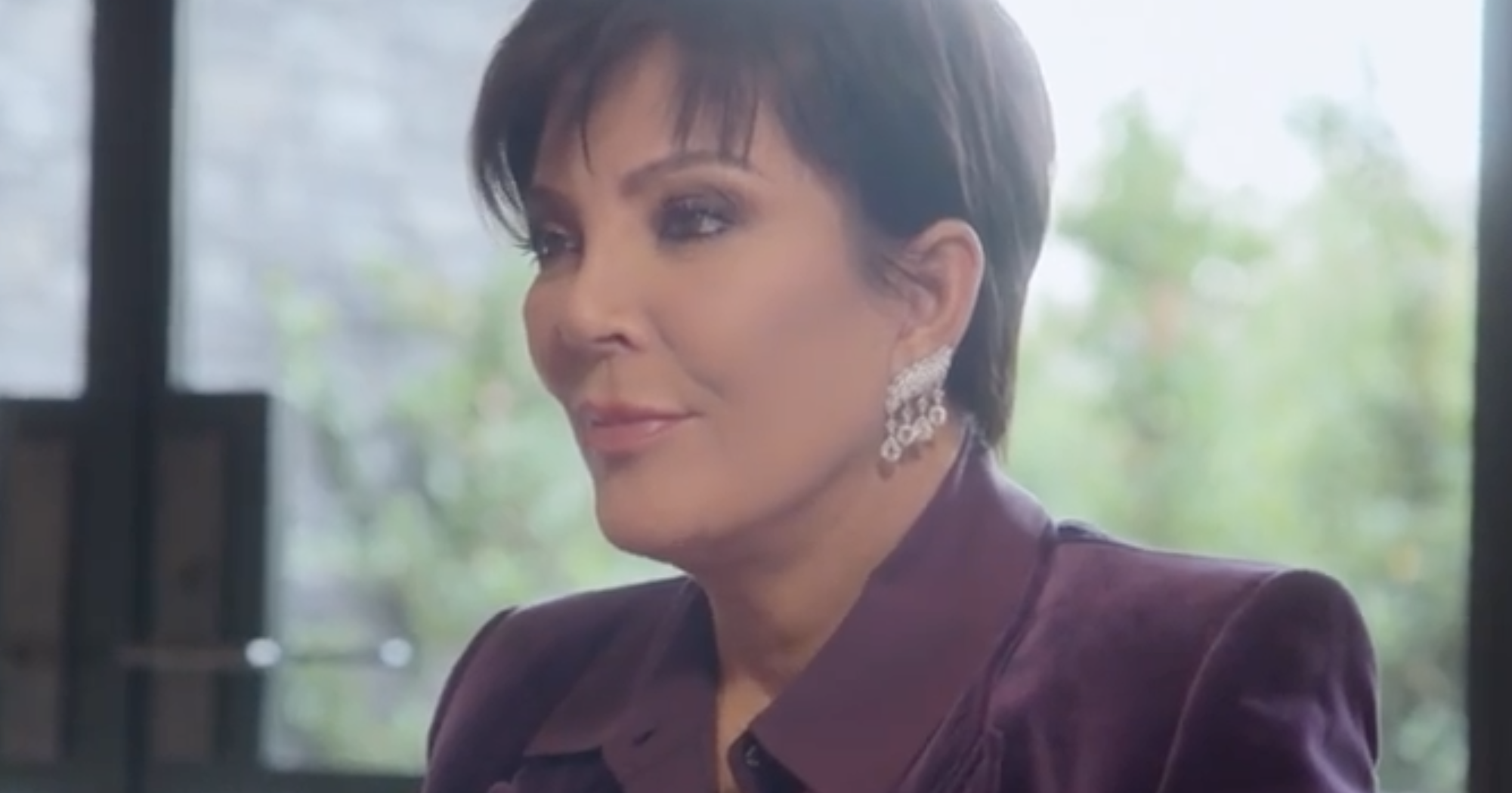 "Before a lawyer, he should've went to Khloé," Corey agrees.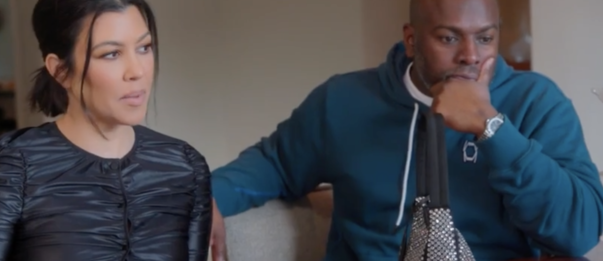 Kourtney then turns the conversation over to the public's response at the time and the overwhelming notion across social media that Khloé was at fault.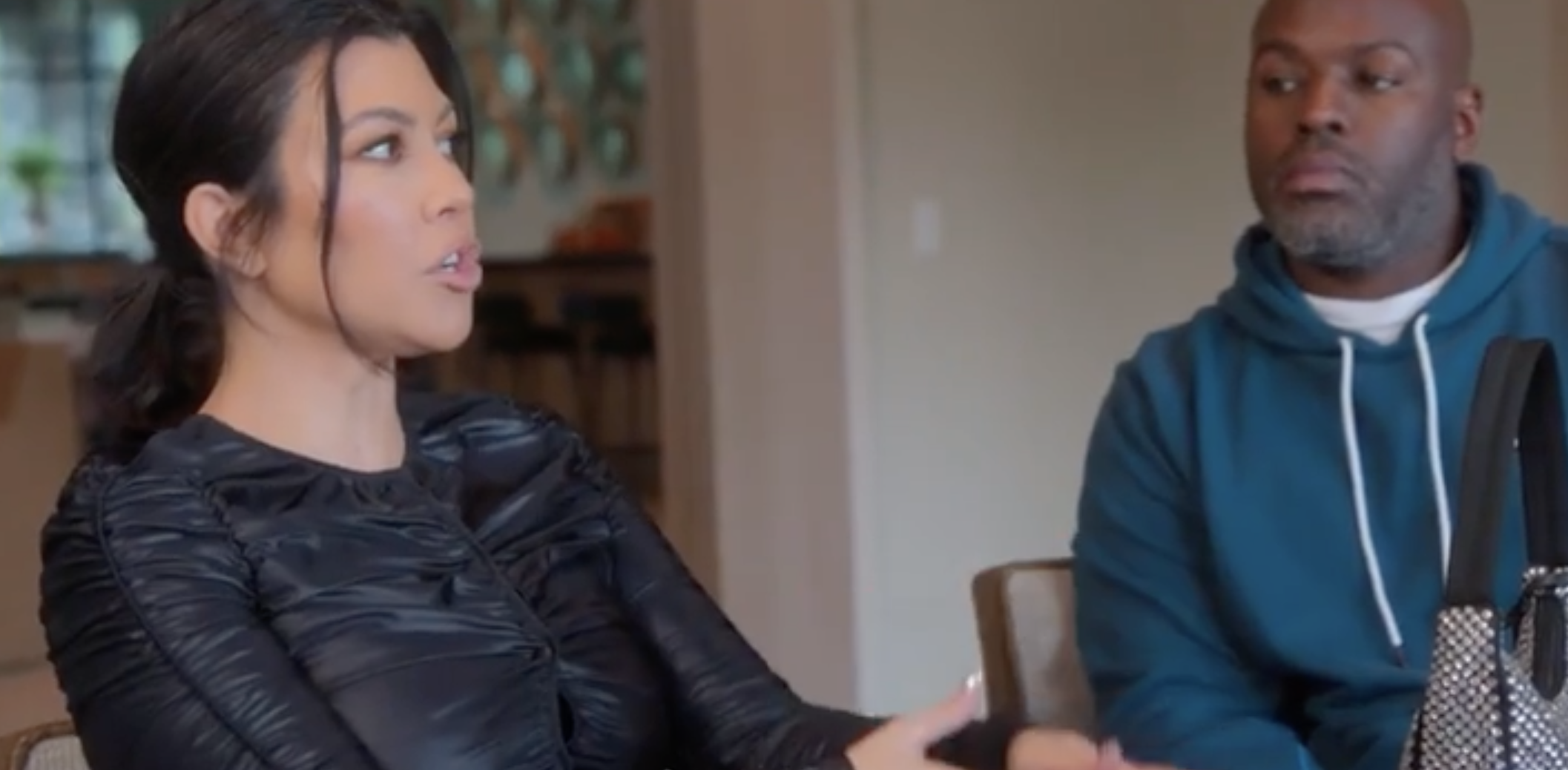 "There's all these people who blame Khloé, that really gets me too," she says. "They make it look like the girl is a loser, or unable to not be cheated on, or she deserves it. Like who gives a fuck what other people think?"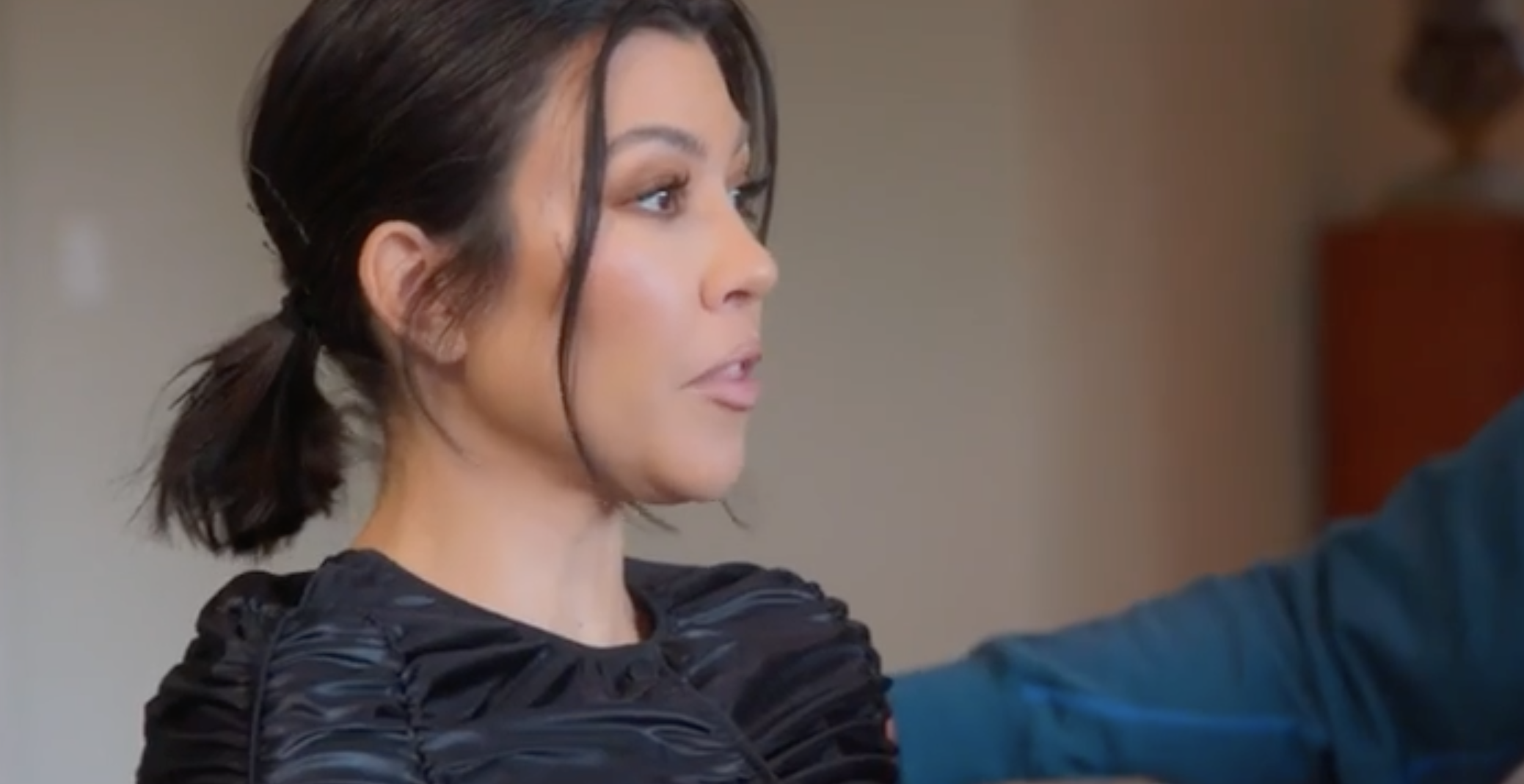 When Kourtney suggests that they're the type of family who would seek help for Tristan, Kim cuts in, telling the group she feels "exhausted" by constantly "taking the high road" in their public disputes.
"I'm just not in the mood today, so I don't know," Kim adds. "In the wise words of the great Michelle Obama: 'when they go low, we go high' — and that's what we always do."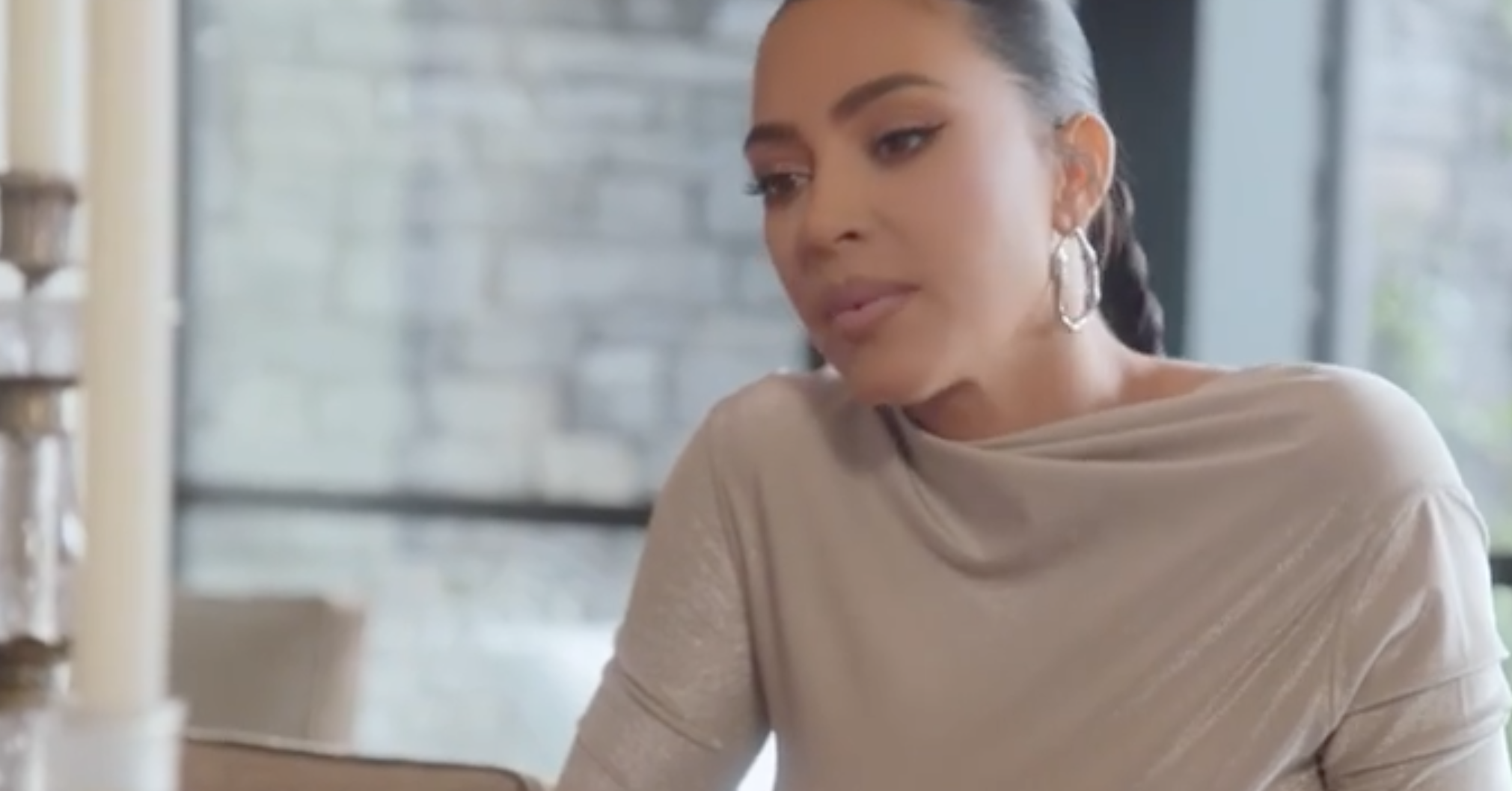 As the scene ends, we cut to a solo voiceover from Khloé, who speaks about the scandal at length for the first time, calling it an "additional slap in my face" that she learnt of his behavior through Kim.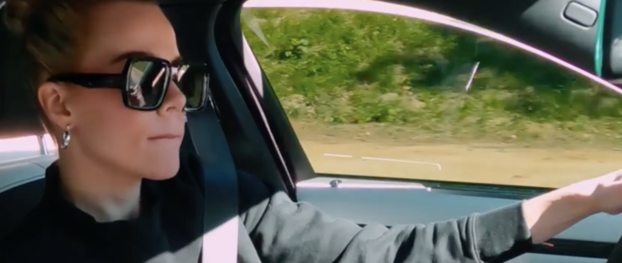 "A courtesy would be not doing it," she begins. "But fine, if you do it, you're not even gonna give me the fucking heads-up before the rest of the world?"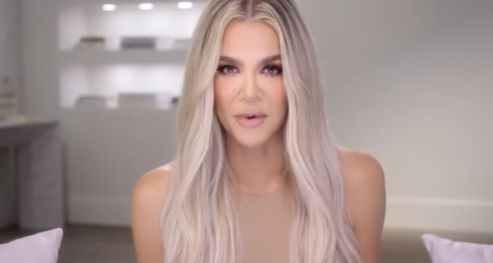 Khloé echoes her family's questioning, struggling to understand how Tristan kept the scandal to himself for so long before being forced into coming clean.
"I feel just not really in my own body. These things are just happening and I'm just going through the motions," she says, before reflecting on his pattern of infidelities. "When things happen to you a couple times you do kind of become immune to them," she adds.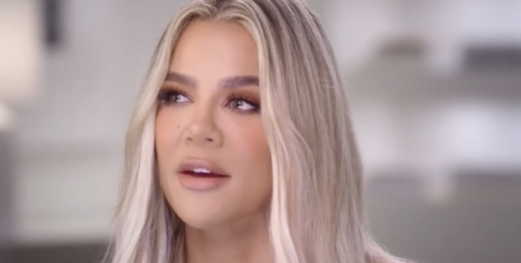 At this stage in the episode, the only Kar-Jenner we have yet to hear from is Kendall, who explains to producers in a confessional that she learned of Tristan's declaration in their family group chat.
"You're in a state of shock, like, how does someone do this so many times over?" Kendall says. "I would wanna know before the internet told me."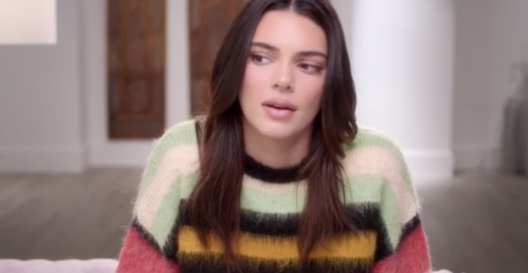 At home, Kendall FaceTimes Khloé and expresses shock that Tristan chose to keep all aspects of the affair hidden.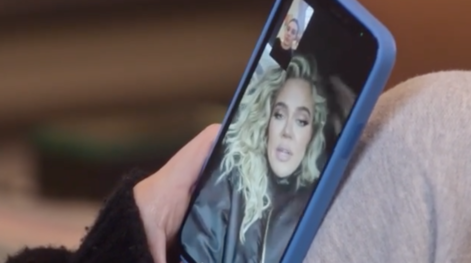 "He's been dealing with this very stressful situation, and lying and not telling anyone. That's even more insane to me," Kendall says to her sister. "Like, you didn't even tell your friends? You didn't tell anyone?"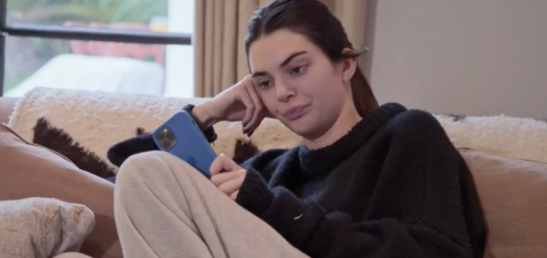 In response, Khloé makes it clear that this is an aspect of the scandal she's struggling to process. "That's what I keep telling him…You cheated, lied, and were hiding it for months thinking I would never know?" she says.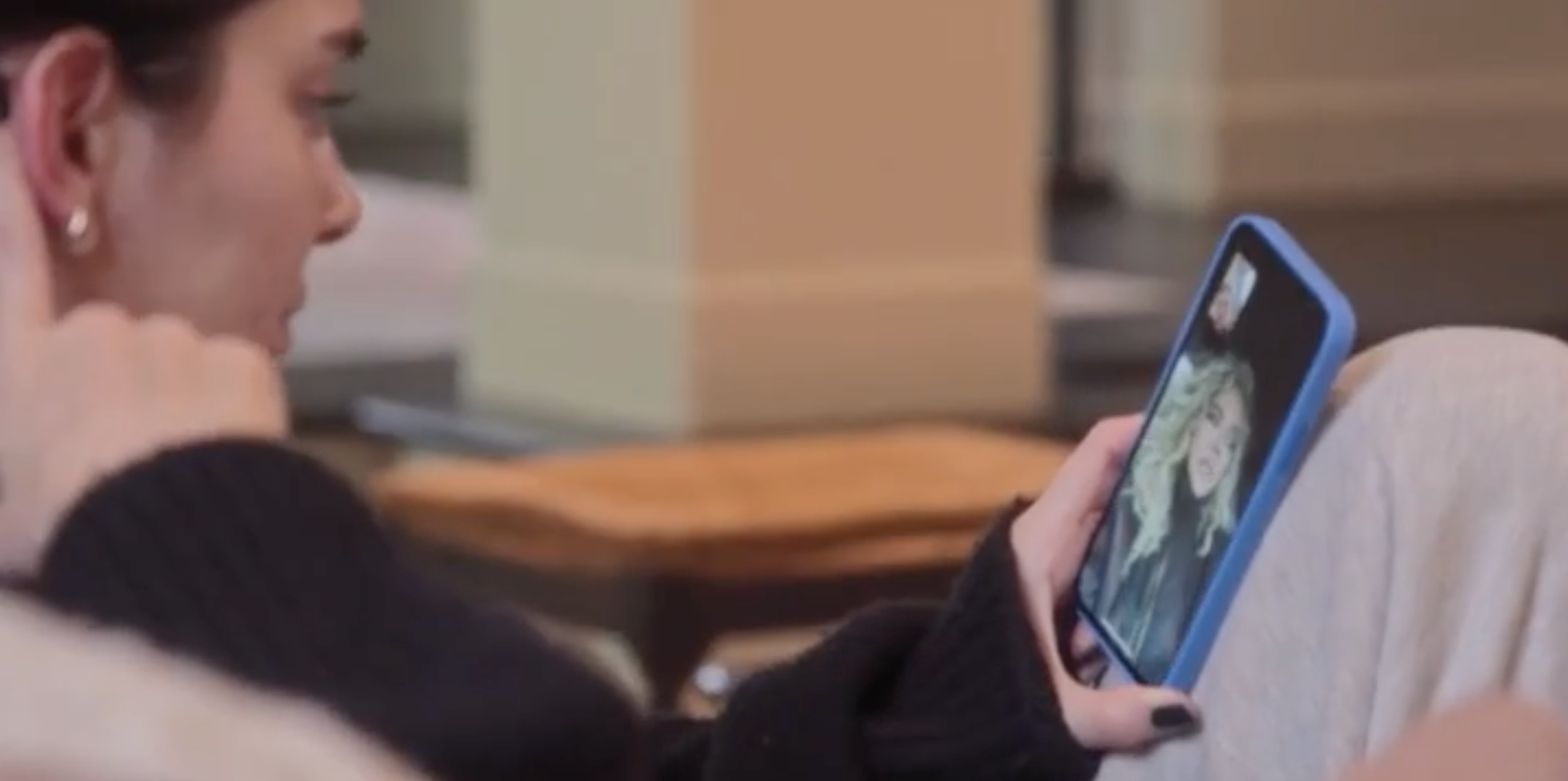 Khloé ponders this and theorizes that there could be "dozens" of other women that he'd hooked up with in the past who just hadn't "outed him" yet.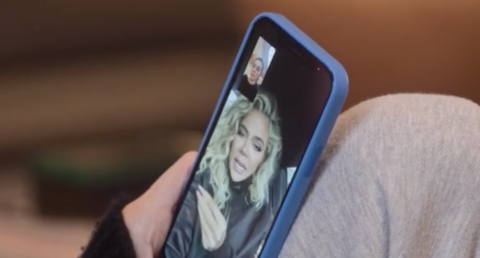 Throughout the finale, the family makes it clear that Khloé has been reluctant to leave her home and socialize amid the drama. For that reason, it comes as a pleasant surprise to see her make the trip to Scott Disick's house to hang out with her nieces and nephews toward the end of the episode.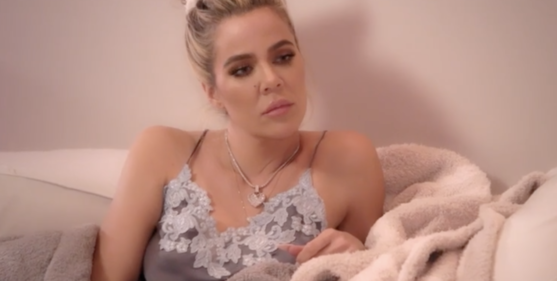 Looking visibly happier, Khloé stands with Scott in his backyard catching up, while Reign and Penelope bounce on the trampoline in front of them. Scott begins the debrief by asking the question on everyone's lips: Was this Tristan's last chance?
"Yeah," she responds with a nod, prompting Scott to express his concerns for Khloé.
"I'm fine. It's just a different world we live in," she replies. "People's moral compass is like—"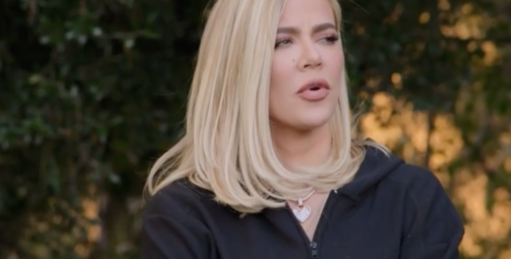 "There isn't one," Scott interjects, making his thoughts on Tristan's behavior subtly known.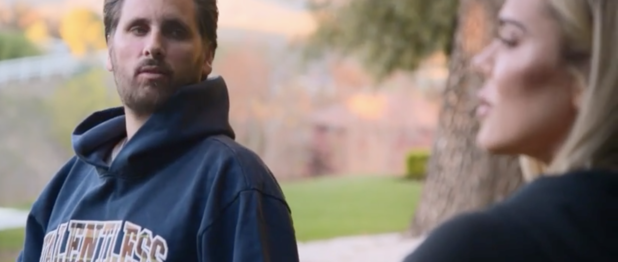 He proceeds to ask if the experience has left her struggling with trust issues, to which Khloé takes a positive outlook.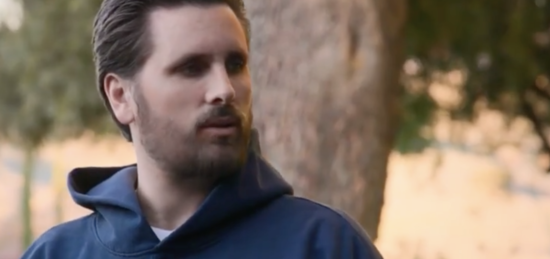 "I think we can totally find people we trust," she responds. "They say you never love the same way twice, and I think you say that because we become scarred … you're trained to just love people differently."
Injecting some hope into what's been a devastating experience, Scott uses the example of Kim finding happiness with Pete Davidson after her turbulent split from Kanye West.
"I mean, Kim found a guy who is a great guy. He's so sweet," Scott says.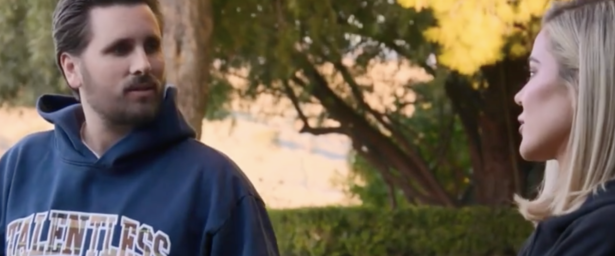 Well, after all Khloé's been through, we can only hope that her very own Pete is just around the corner.