Life imitates art — or does it?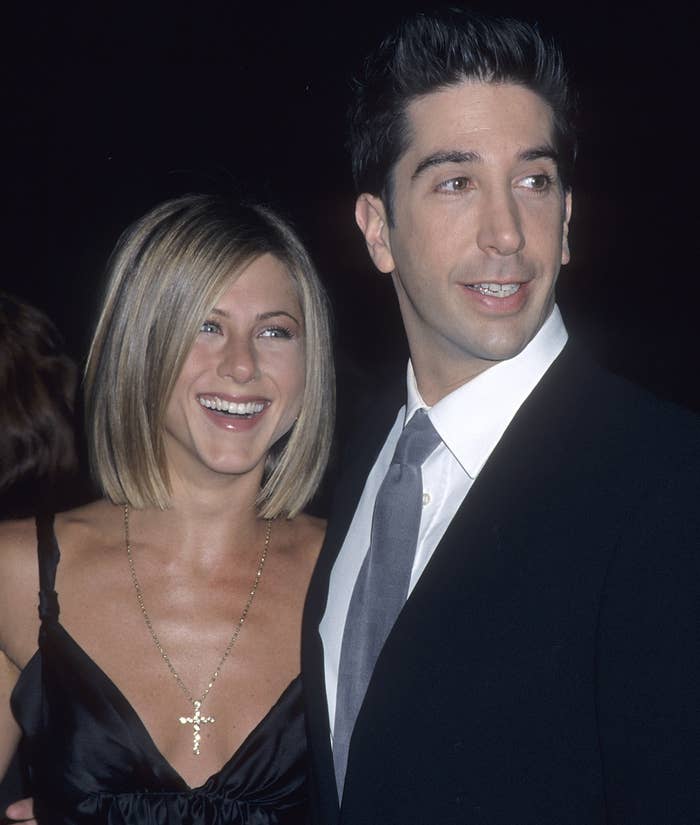 If you've logged on to any social media in the past 24 hours, you may have noticed that the internet has been losing it over some recent reports that Jennifer Aniston and David Schwimmer are dating.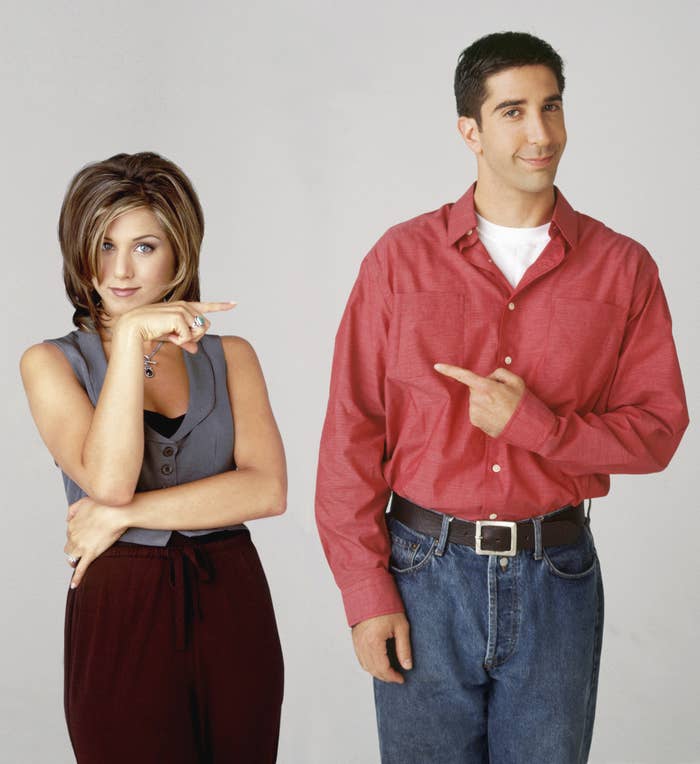 In case you needed reminding, Jennifer and David were costars in the beloved sitcom Friends, portraying on-again, off-again couple Ross Geller and Rachel Green.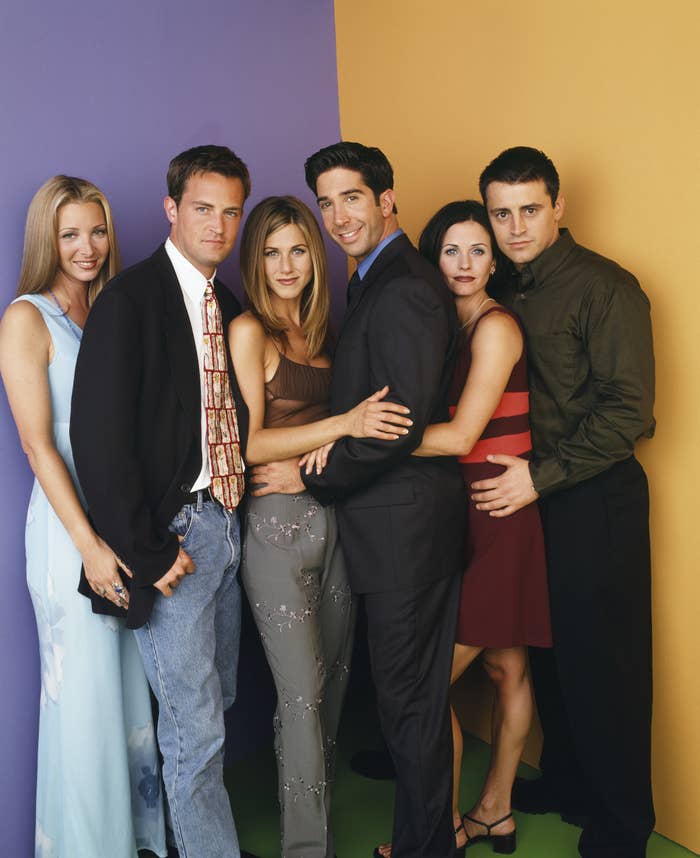 Ross and Rachel's relationship was one of the biggest and most memorable plotlines across all 10 seasons of Friends, and so the prospect of the pair dating in real life has excited fans of the show everywhere.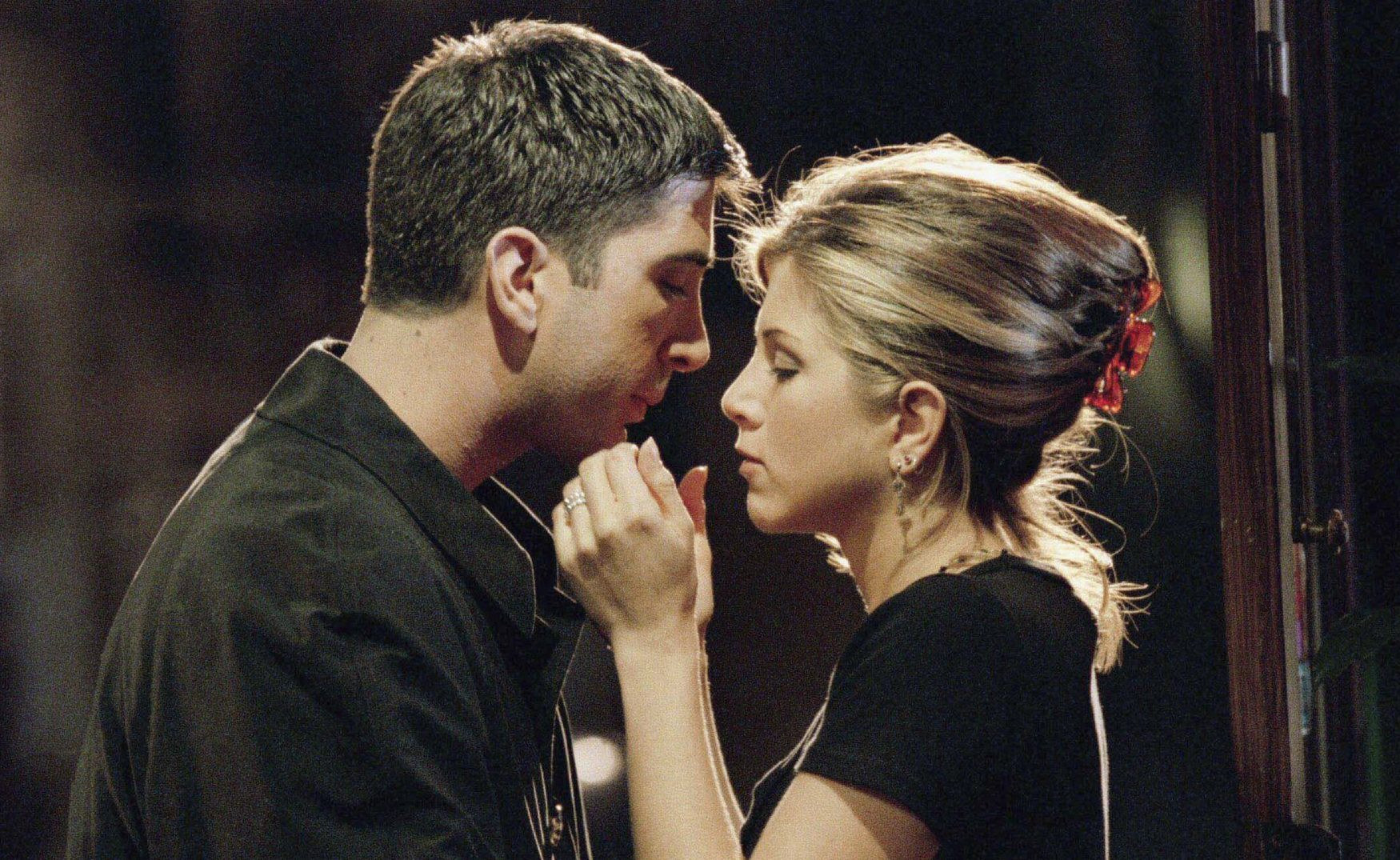 Rumors of a real-life romance began to arise back in May, when the pair spoke about their offscreen relationship during the long-awaited Friends reunion special.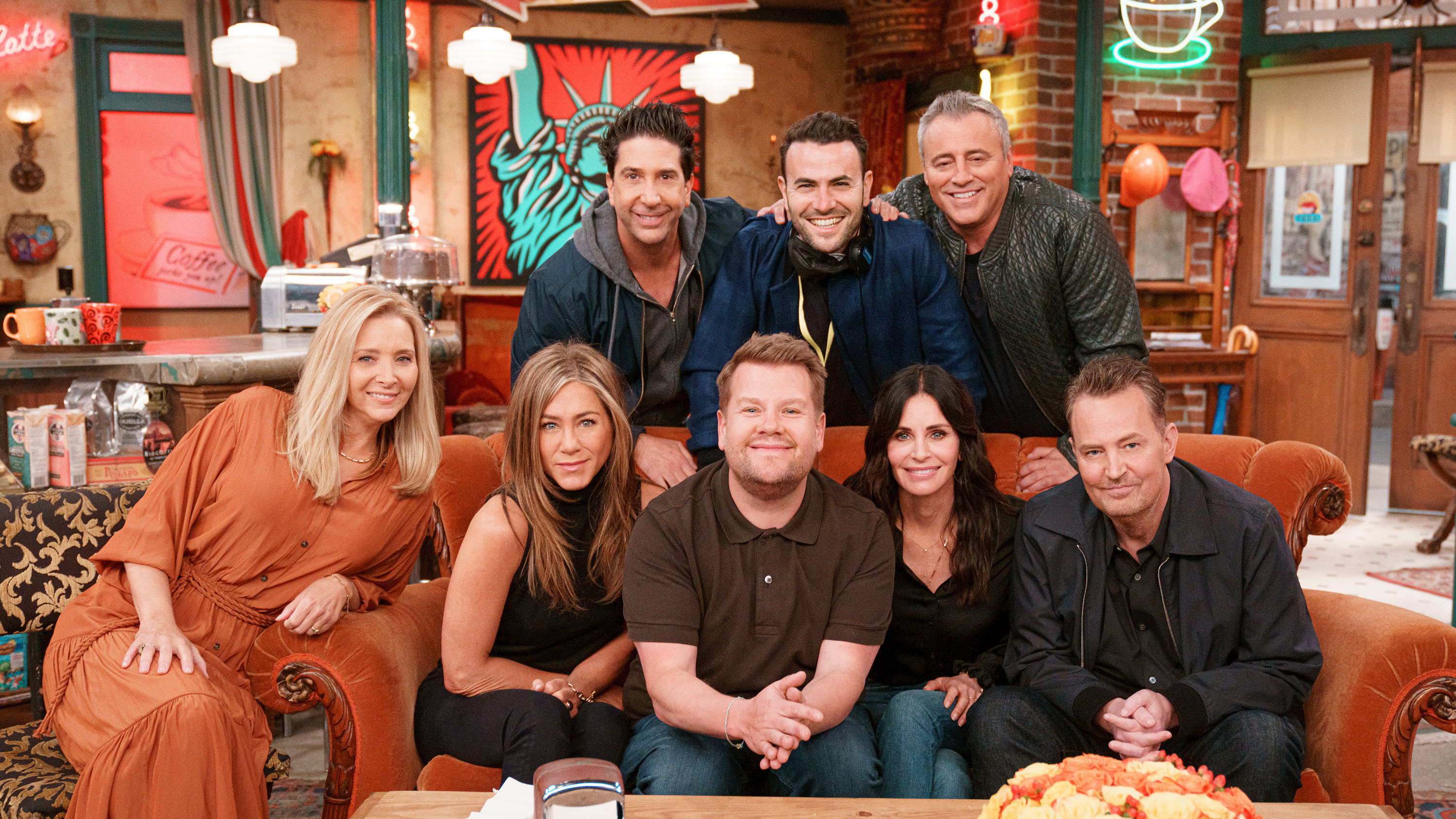 In a sit-down interview with the rest of the cast, David revealed that he and Jen had a mutual crush on one another during their time on the show — but confessed that nothing ever became of the romance.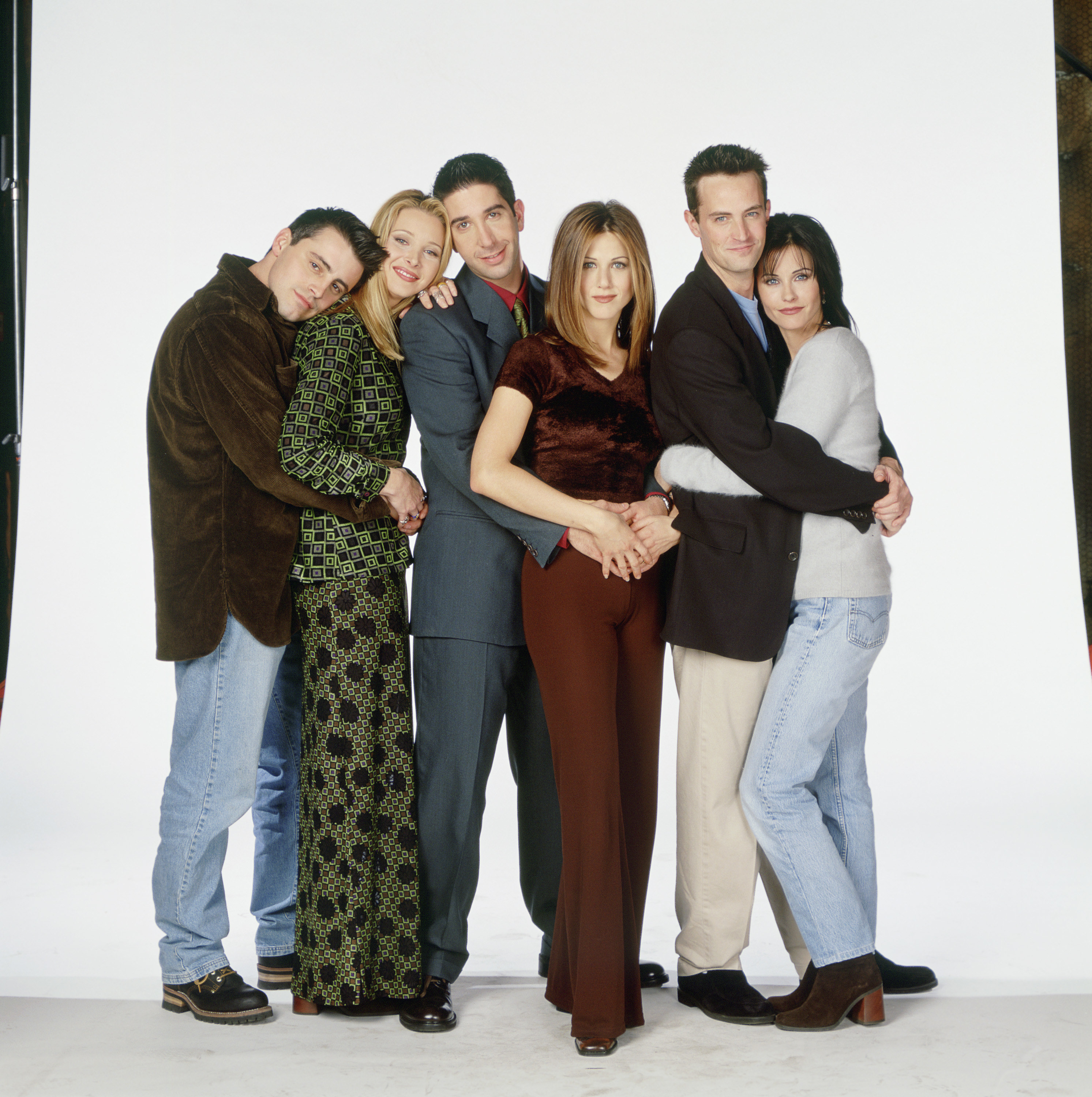 "The first season I had a major crush on Jen," David said.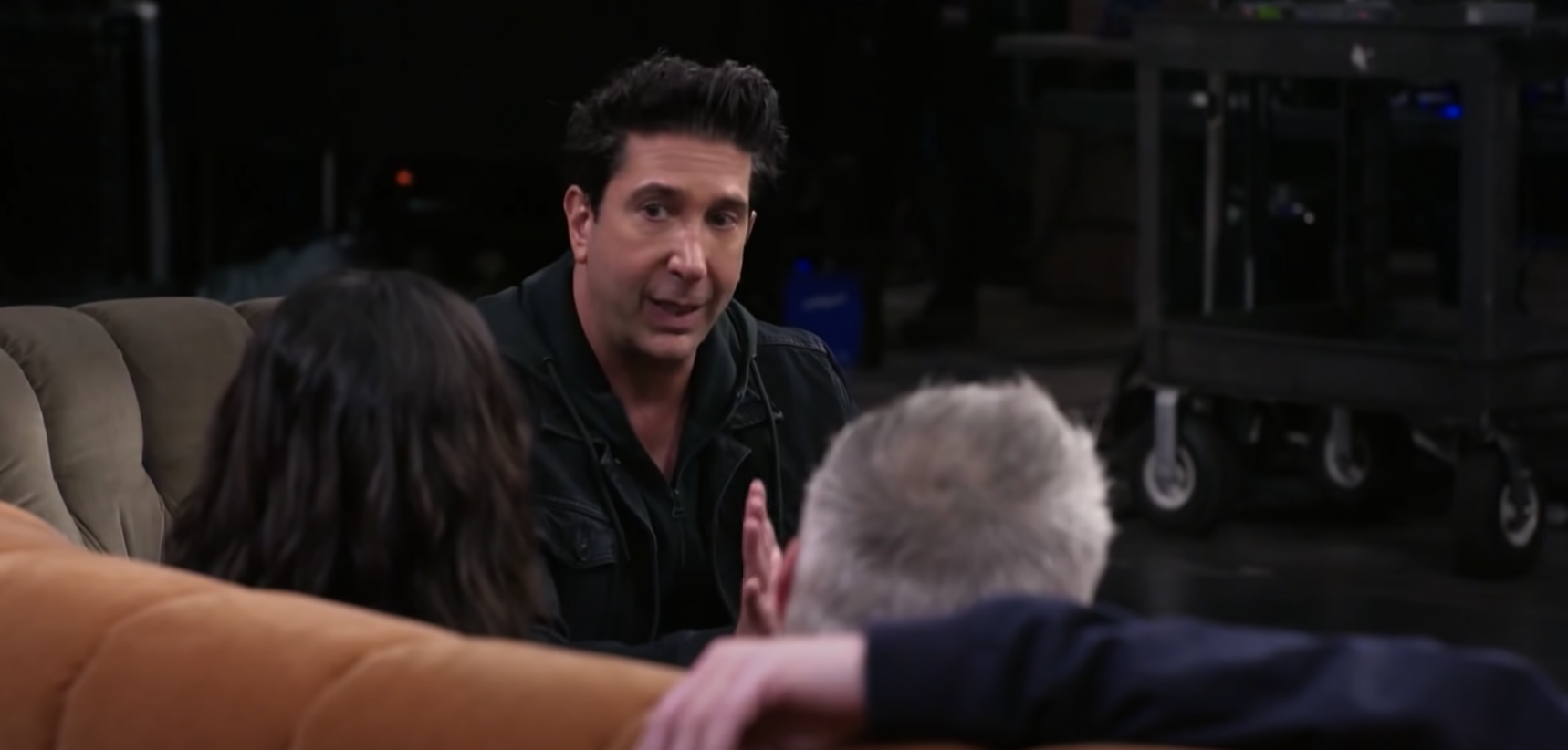 "And I think we both, at some point, were crushing hard on each other," he continued. "But it was like two ships passing because one of us was always in a relationship, and we never crossed that boundary."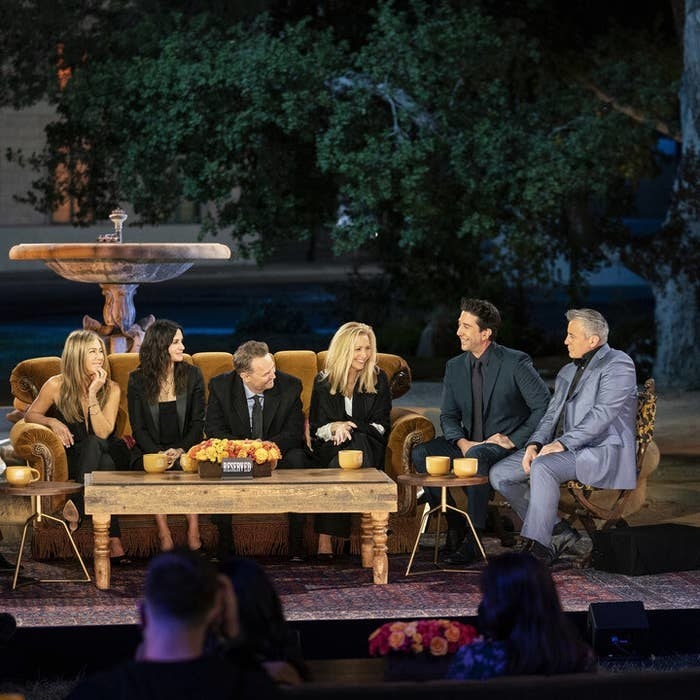 And a month later Jen backed up her costar, insisting that the pair never dated during the show's decadelong run.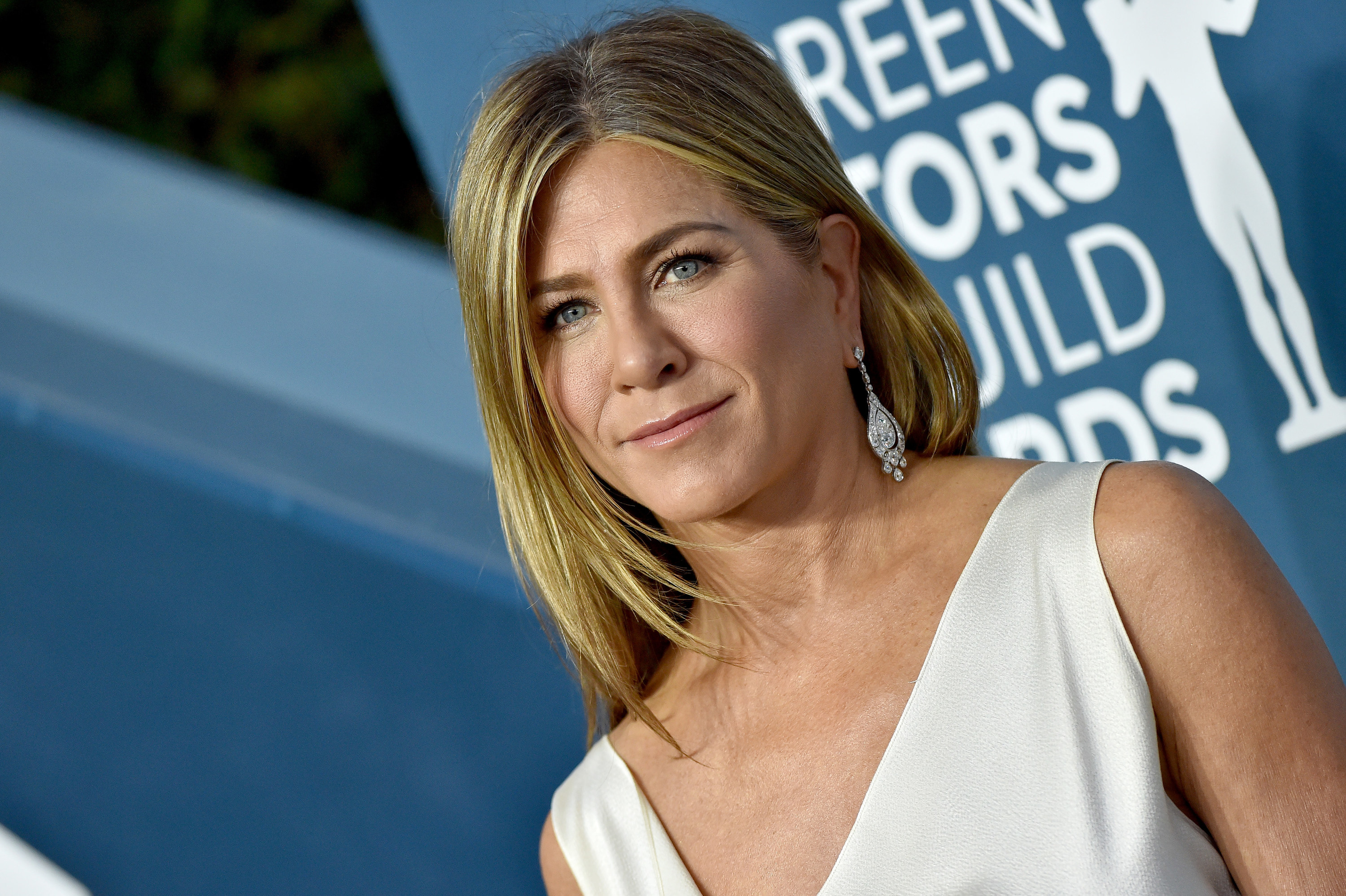 "We were in relationships, it was always never the right time, and it wouldn't have worked," Jen said during an interview with Howard Stern in June.
"The beauty of that was that whatever feelings we had we just literally channeled everything into Ross and Rachel," she continued. "And I think that's maybe why it resonated the way it did."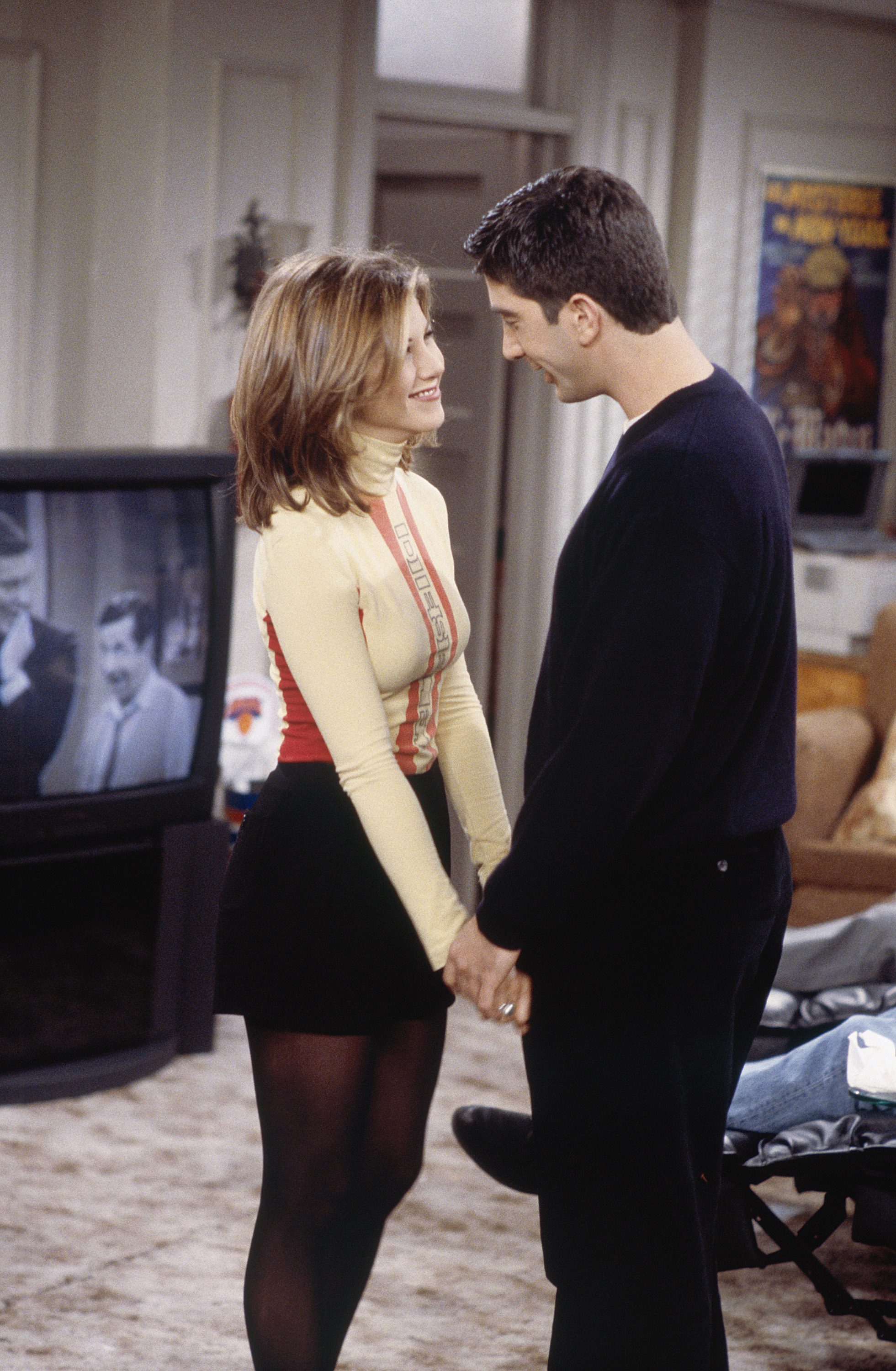 "But no, we never — on my life, and Courteney [Cox] and Lisa [Kudrow] would know and can vouch for me," she added.
Well, just months later, the dating rumors have ramped up again.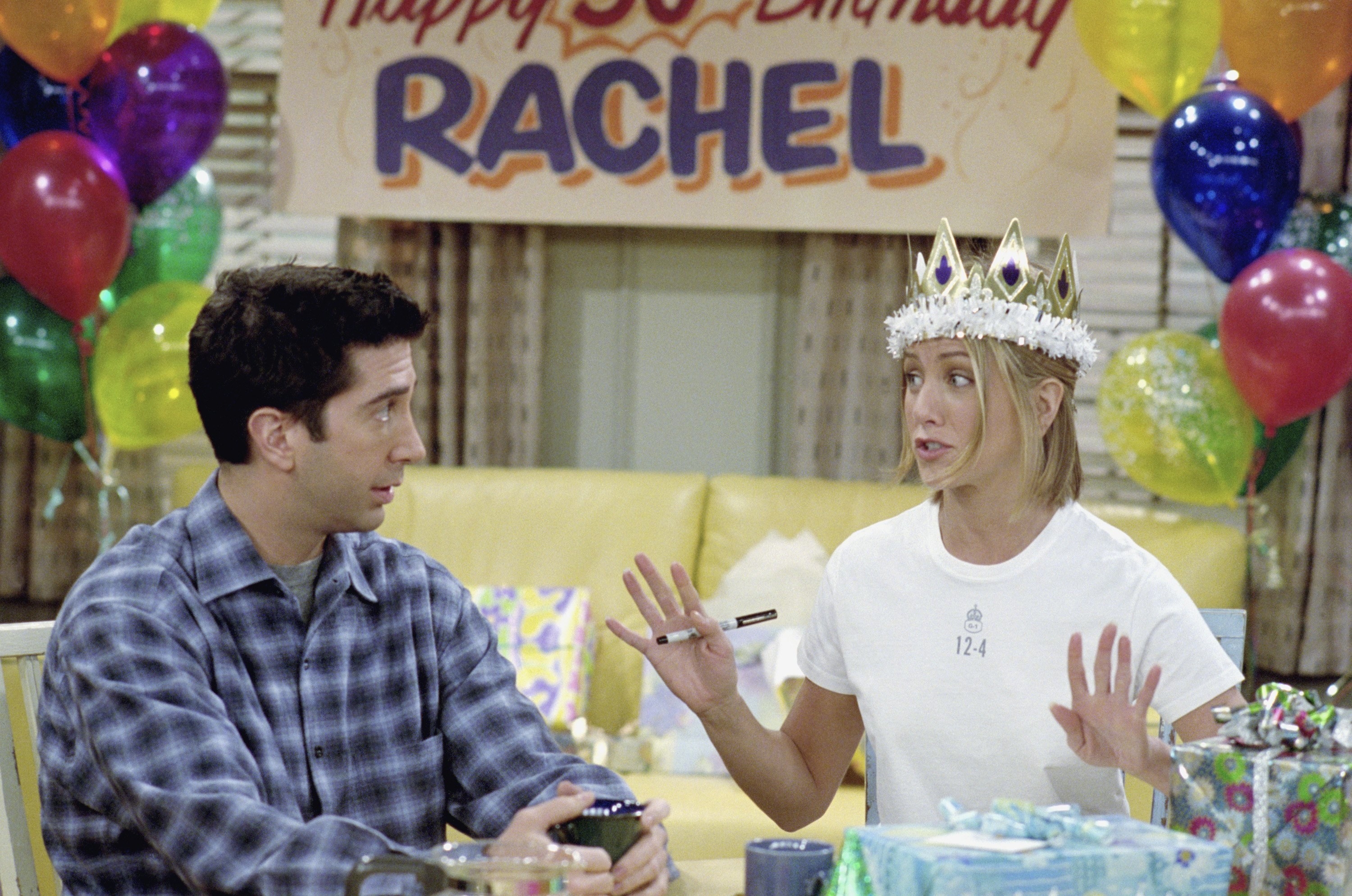 On Tuesday, an "insider" told Closer magazine that Jen and David had been "getting close" since the Friends reunion, which was filmed in April this year.
The source alleged that the recent reunion "stirred up feelings" between the two — who are currently both single — and even went on to claim that David had flown out to be with Jen at her LA home.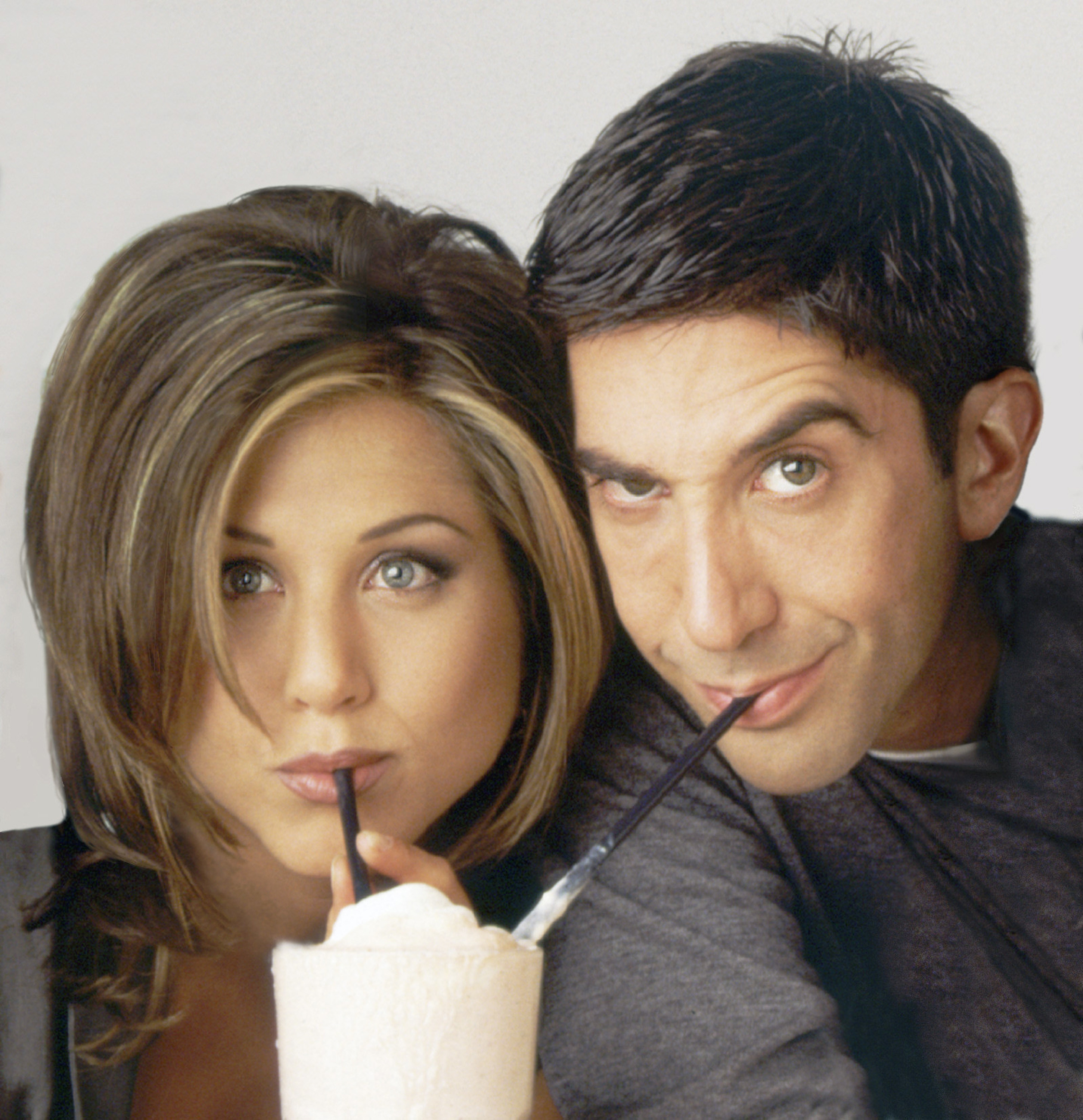 "After the reunion, it became clear that reminiscing over the past had stirred up feelings for both of them and that chemistry they'd always had to bury was still there," the "insider" claimed. "They began texting immediately after filming and, just last month, David flew from his home in New York to see Jen in LA."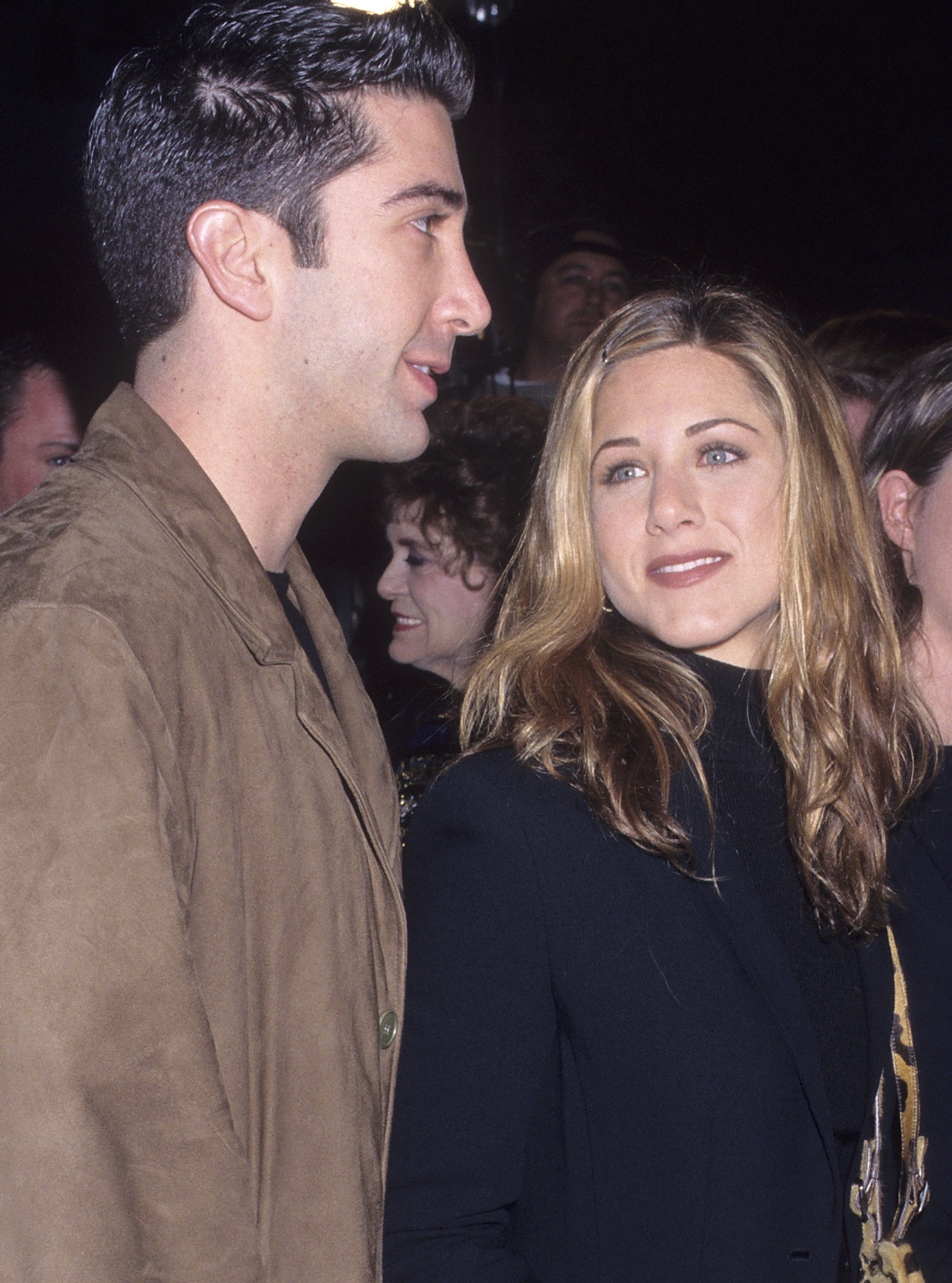 "They've been spending time at Jen's home, where she's cooked dinners in the evenings, and have enjoyed quality time together, chatting and laughing," the source said.
And, of course, fans of the show were beside themselves with excitement after hearing the reports.
Twitter feeds across the globe filled up with Friends GIFs and memes as fans proclaimed the possible romance to be "the best thing that's happened all year."
One fan even suggested "worldwide street parties" to celebrate the rumored romance.
While others tried — and failed — to keep their cool.
But we're afraid to say that David has now crushed the dating reports, along with the hopes and dreams of Friends fans everywhere.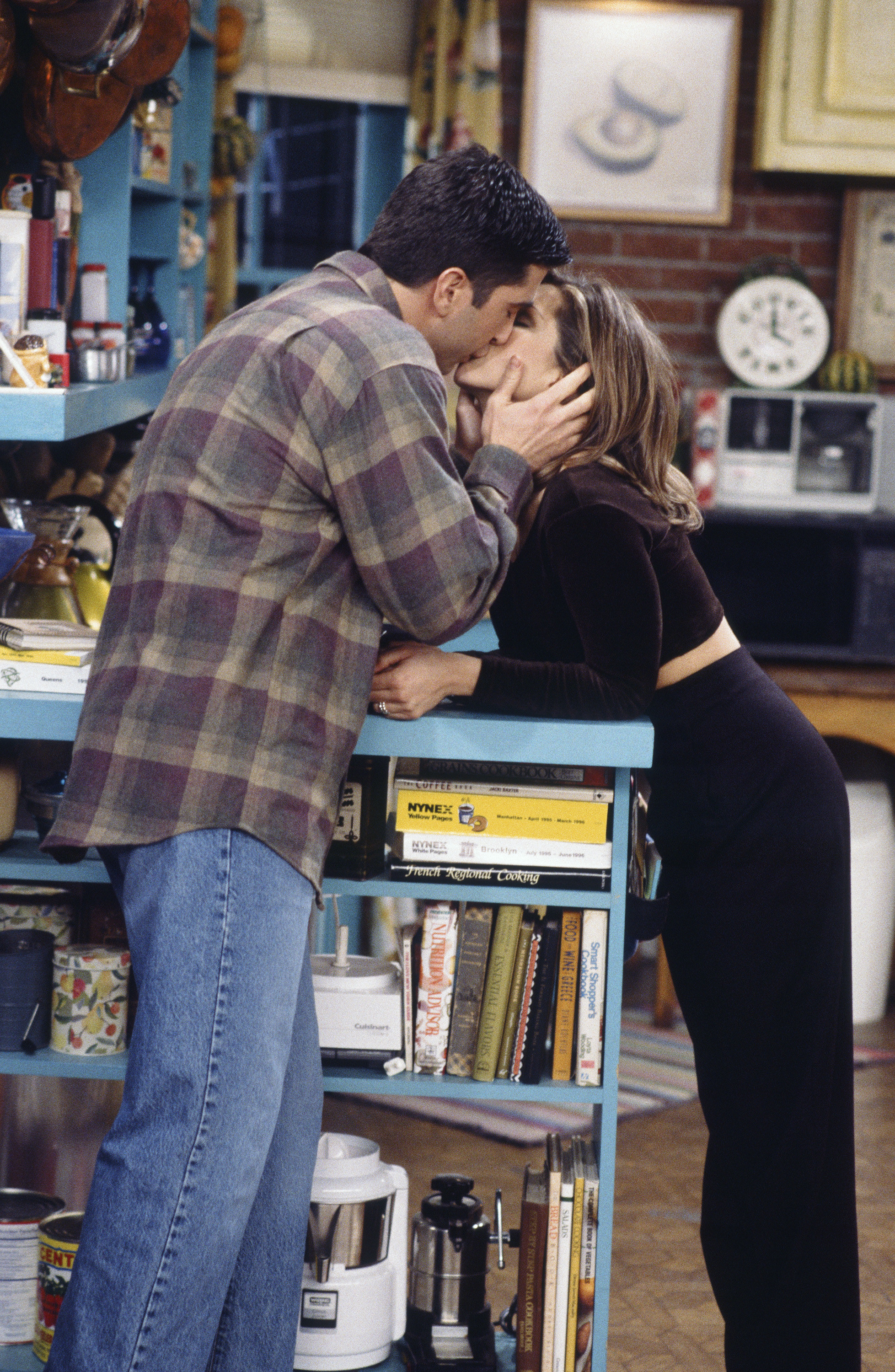 On Wednesday morning, a rep for David shut down the rumors once and for all, telling BuzzFeed News that reports of a romance between him and Jen are not true.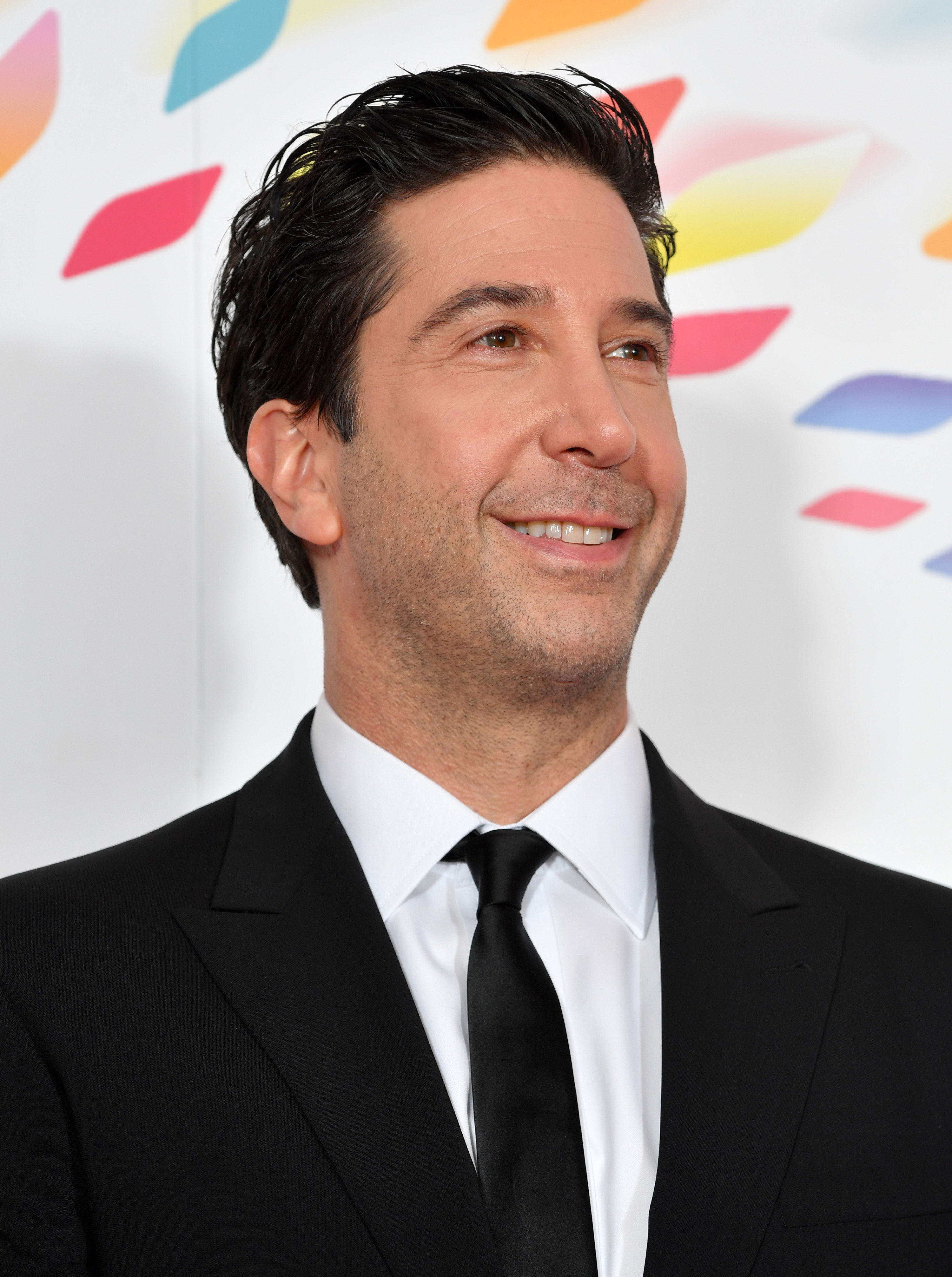 This dating rumor comes just one year after the internet was rooting for Jen to reunite with another man from her past — her ex-husband Brad Pitt.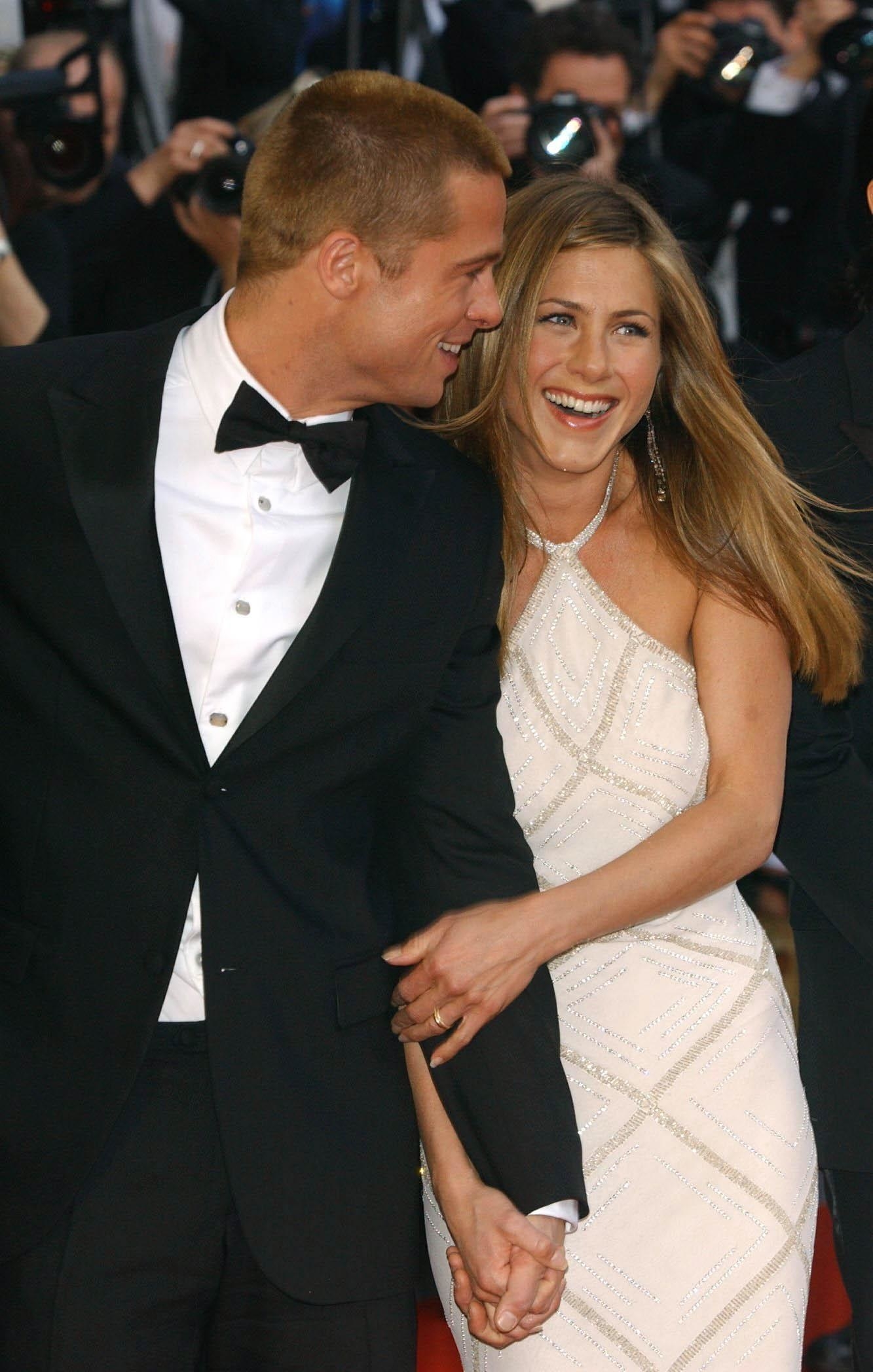 Jen and Brad got married back in 2000, but ended up divorcing five years later amid an alleged affair with Angelina Jolie — with whom Brad is currently in a messy divorce battle.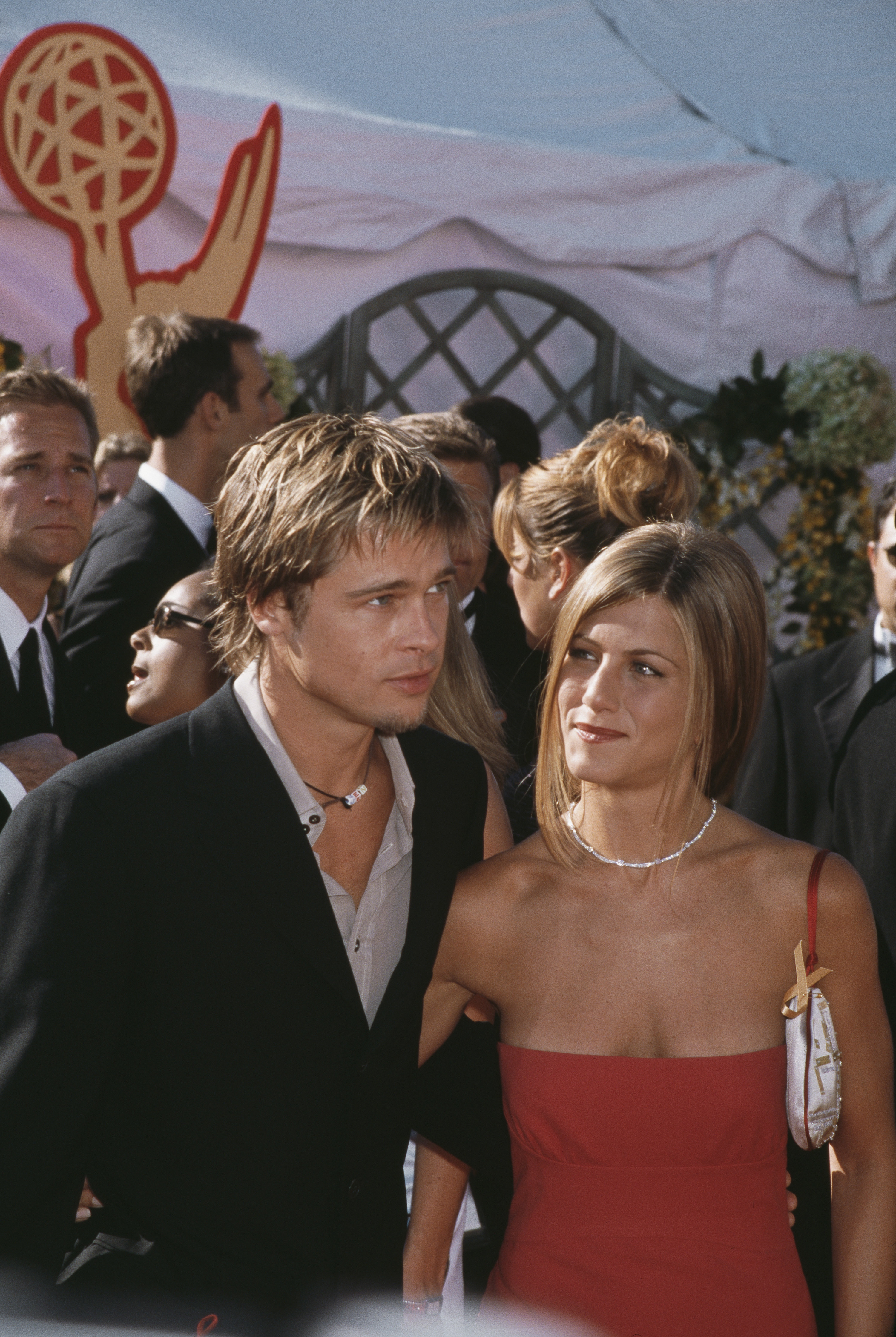 Last September, the internet went into overdrive when the former husband and wife joined forces for a Zoom table read of Fast Times at Ridgemont High.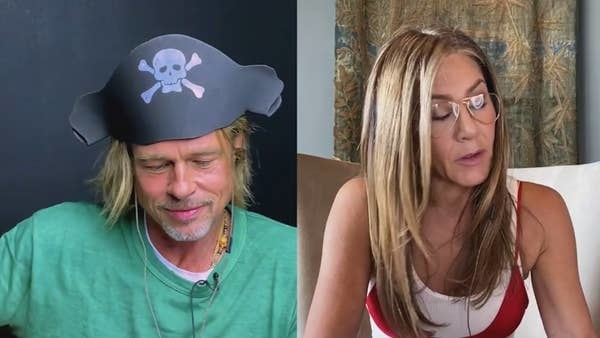 And much to fans' delight, the once-married couple wound up portraying love interests — Brad Hamilton and Linda Barrett — and even re-created the movie's infamous pool scene.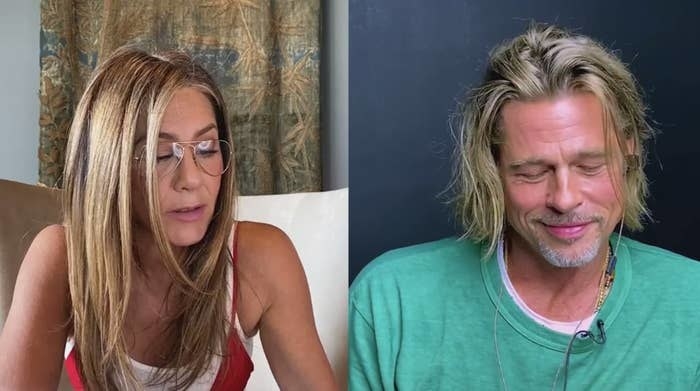 The event delivered some pretty memorable moments, with Jen delivering the line: "Hi Brad, you know how cute I always thought you were. I think you're so sexy. Will you come to me?"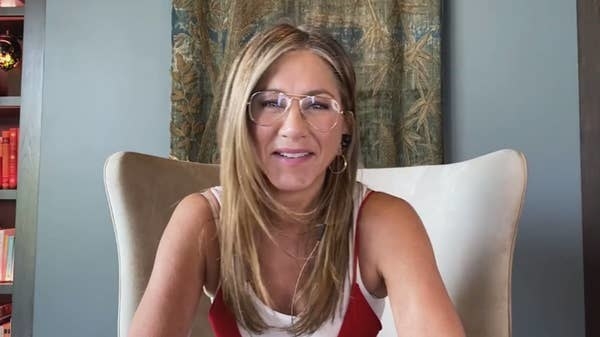 What's more, the Fast Times table read came just nine months after Brad and Jen's adorable reunion at the SAG Awards in January last year.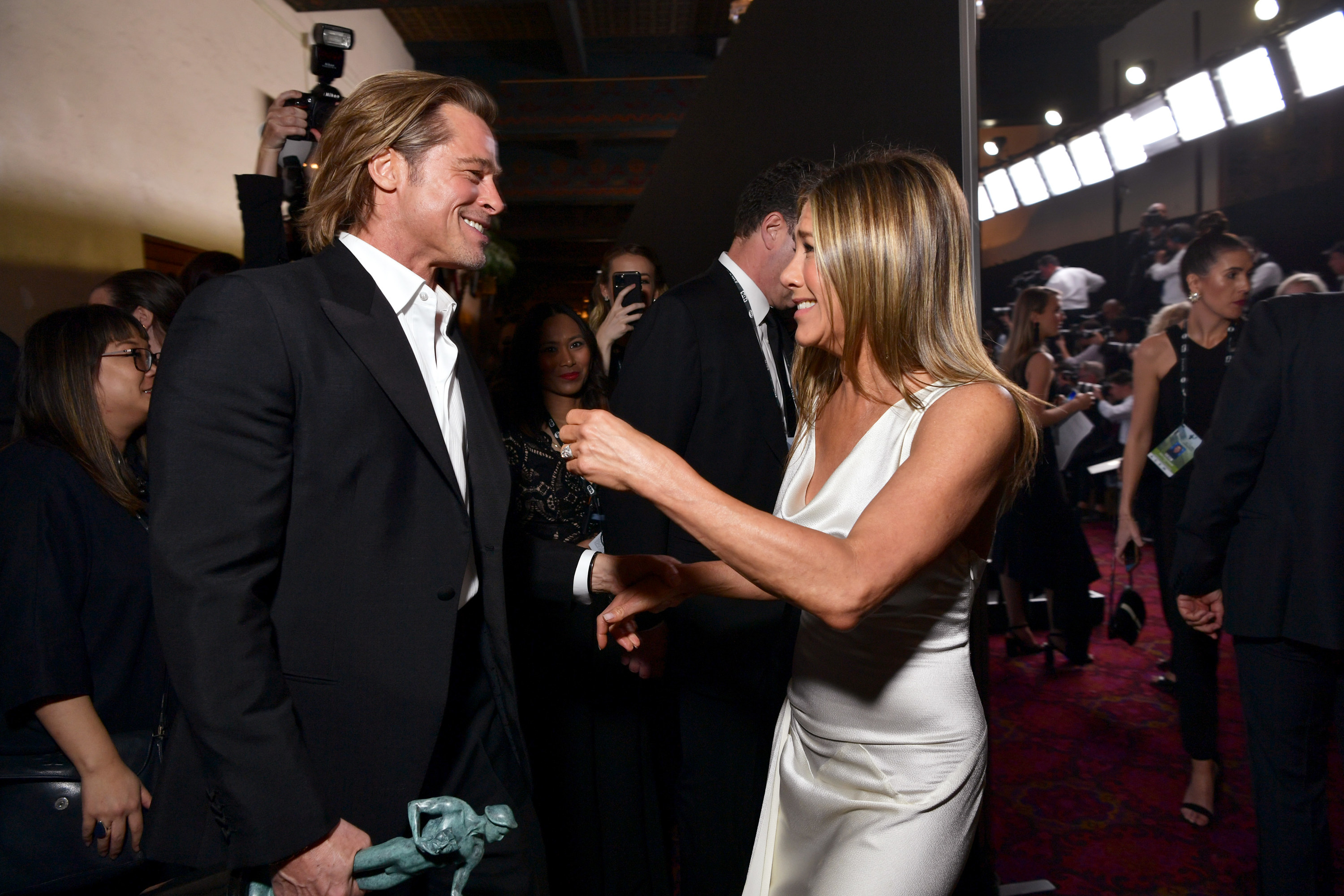 So while it seems that Jen isn't reuniting with David Schwimmer — or Brad Pitt, for that matter — fans still remain hopeful that 2021 might just provide a fairy-tale ending to Ross and Rachel's turbulent love story.