Jennifer Aniston just spoke out about cutting ties with people who refused to have the COVID-19 vaccine.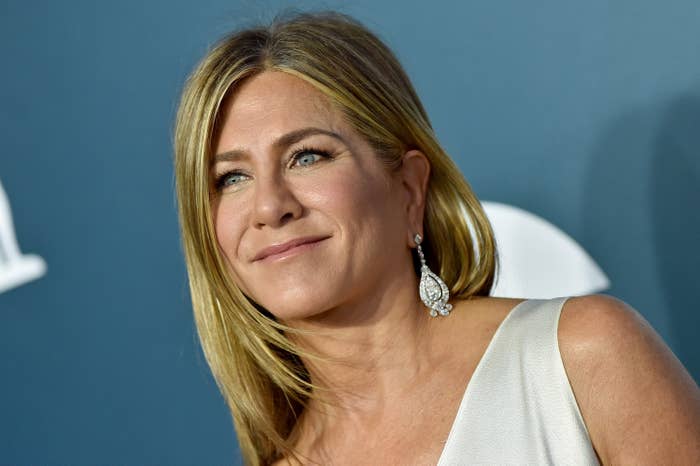 In an interview with InStyle, Jen opened up about her experience during the pandemic, revealing that she "lost a few people" from her friendship circle due to their stance on getting vaccinated.
"There's still a large group of people who are anti-vaxxers or just don't listen to the facts. It's a real shame," she said.
"I've just lost a few people in my weekly routine who have refused or did not disclose [whether or not they had been vaccinated], and it was unfortunate," she went on to explain.
"I feel it's your moral and professional obligation to inform, since we're not all podded up and being tested every single day," she continued.
"It's tricky because everyone is entitled to their own opinion — but a lot of opinions don't feel based in anything except fear or propaganda," she added.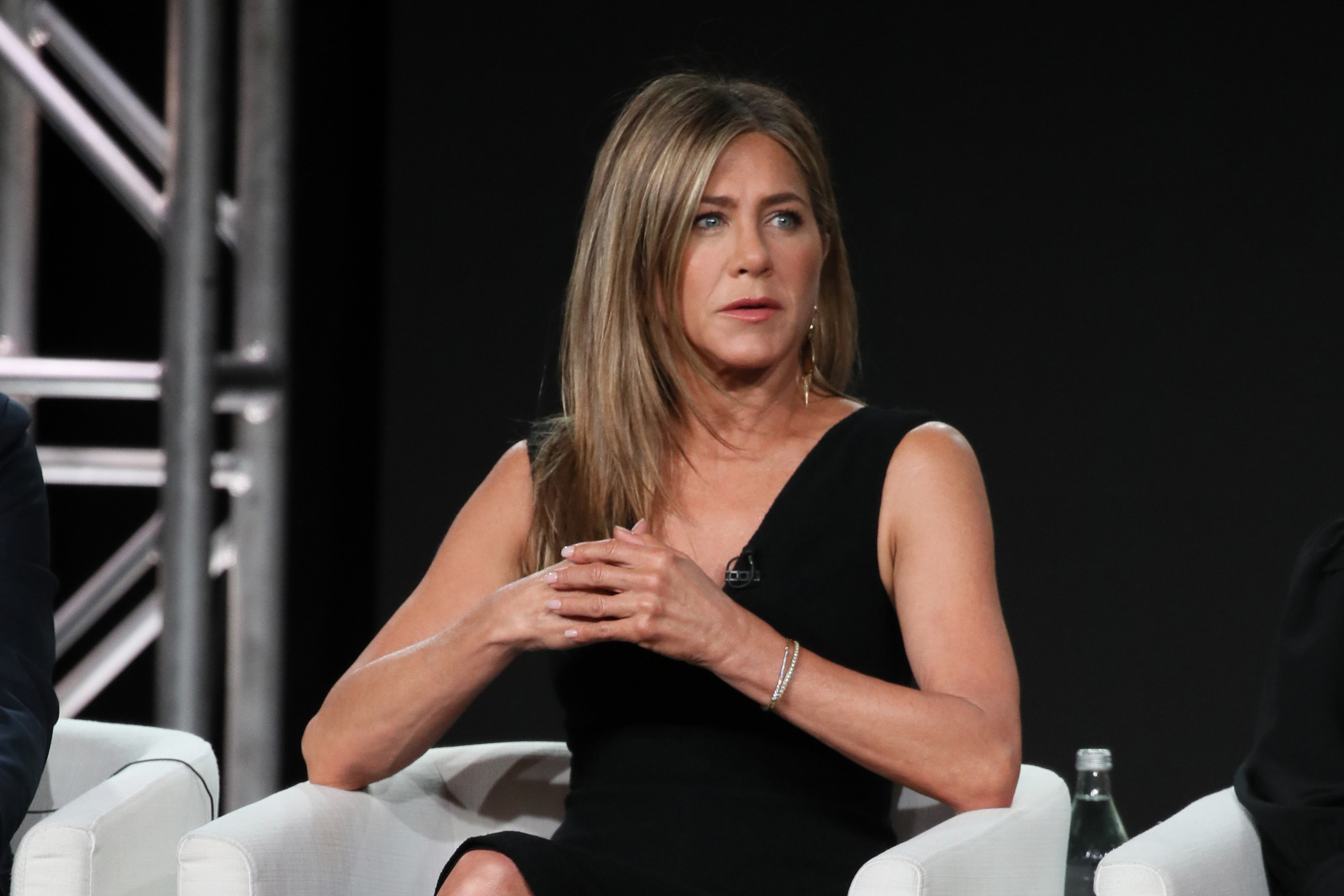 And Jen also got real about her experience during the various statewide lockdowns in California over the last year, telling the magazine that "there was so much good and so much horror all happening at once" during that time.
"For me, the good was a big decompression and an inventory of 'what's it all about?'" she explained of her time spent locked down at home.
"We like to work and be busy. Being idle is not preferable," she added. "It was important for those who were willing to let it be a reset to slow down, take all of this in, reassess, reevaluate, and excavate."
However, despite enjoying some time to "slow down," Jen also kept herself busy during the pandemic as she got underway with shooting the second season of The Morning Show.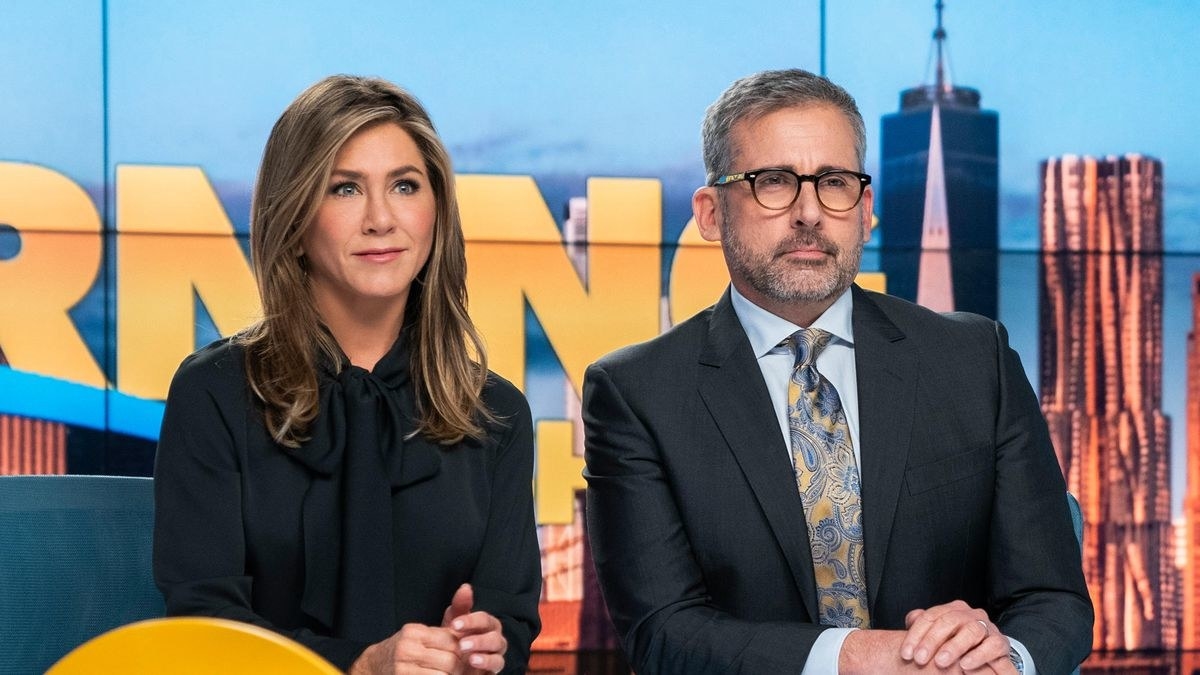 When asked about filming at the height of the pandemic, she admitted that she and her castmates "were living in an alternate universe where COVID did not exist."
"I missed seeing my crew's faces — that was tough," she explained. "I also wasn't with Reese [Witherspoon — her costar] or the rest of the cast as often as in the first season."
The actor, who earned herself a SAG Award (and a string of other nominations) for her performance in The Morning Show, went on to confess that she can't see herself giving up her day job just yet.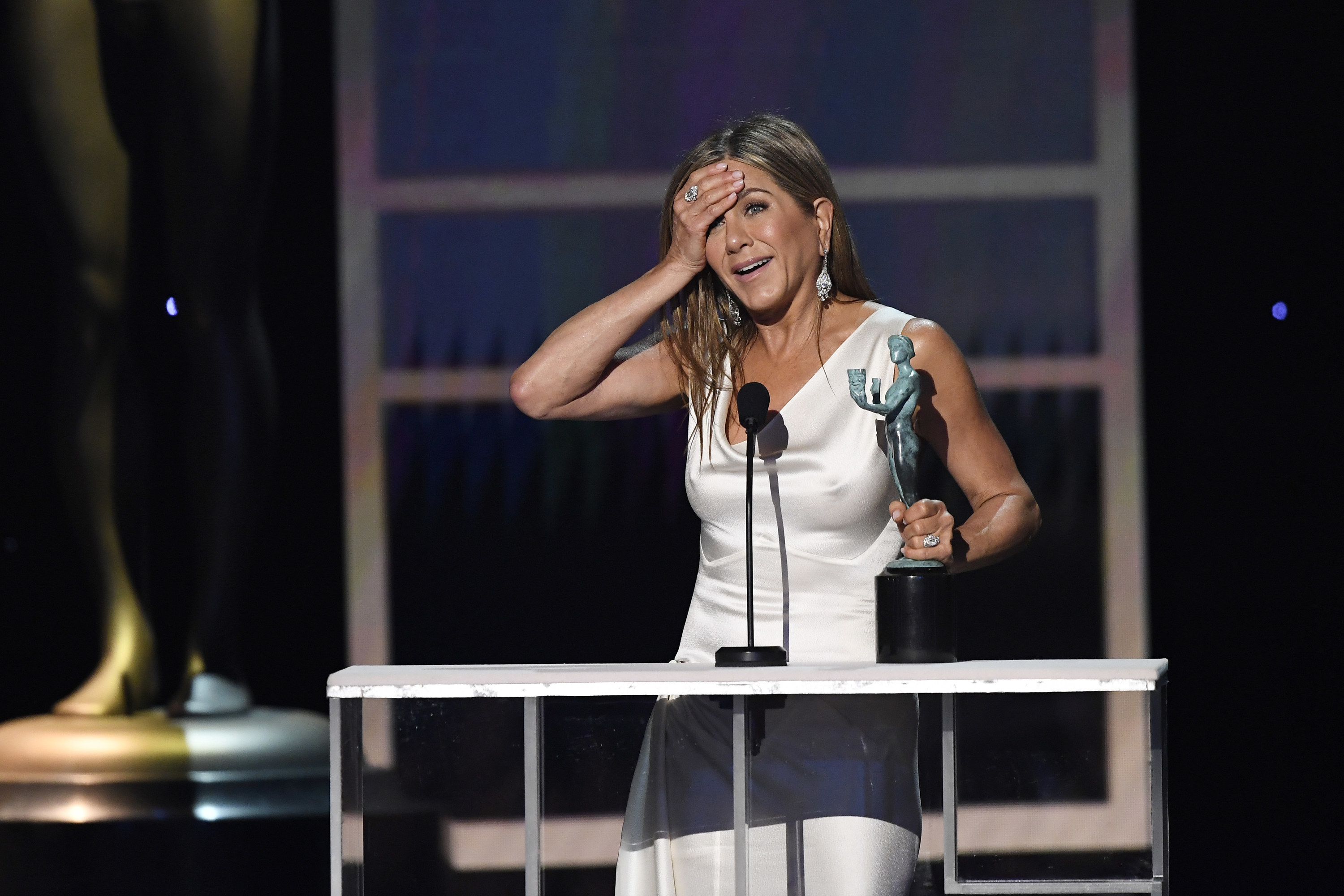 "It would be wonderful for about three months," she said when asked if she could see herself saying goodbye to acting in pursuit of a private life.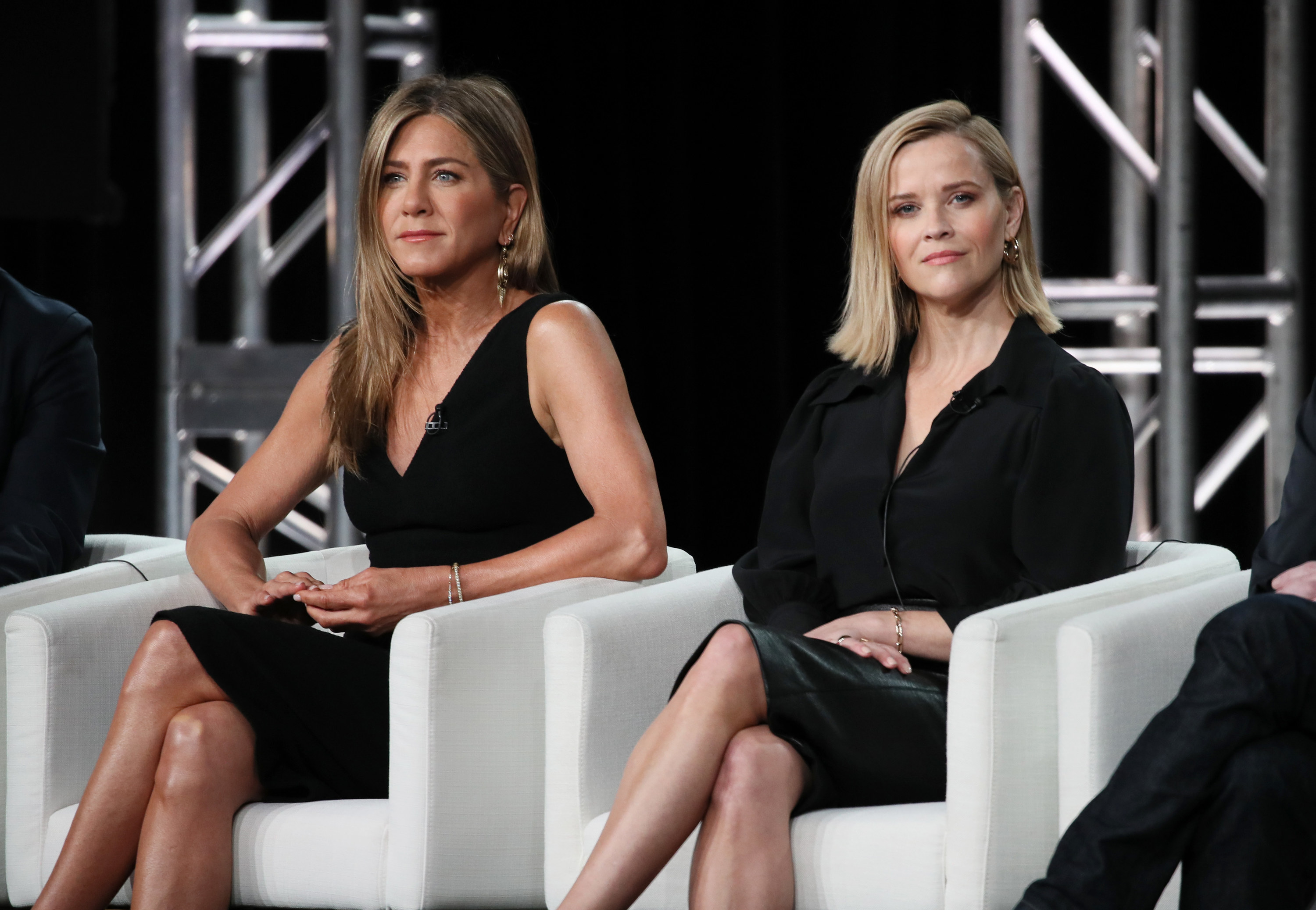 "Then you're like, 'this is good — I've rearranged and cleaned out everything; I've read; I've meditated. I feel great. Now I'd like to see a person,'" she joked.
But this isn't the first time that Jennifer has been super vocal about the pandemic.
The Friends star has been an outspoken advocate for mask-wearing and other COVID-19 precautions since the onset of restrictions.
Back in June last year, Jen took to Instagram to encourage her 37.7 million followers to wear masks.
"There are still so many people in our country refusing to take the necessary steps to flatten the curve, and keep each other safe," she wrote at the time, accompanied by a selfie where she sported a black face mask.
"This simple and effective recommendation is being politicized at the expense of peoples' lives. And it really shouldn't be a debate," she continued.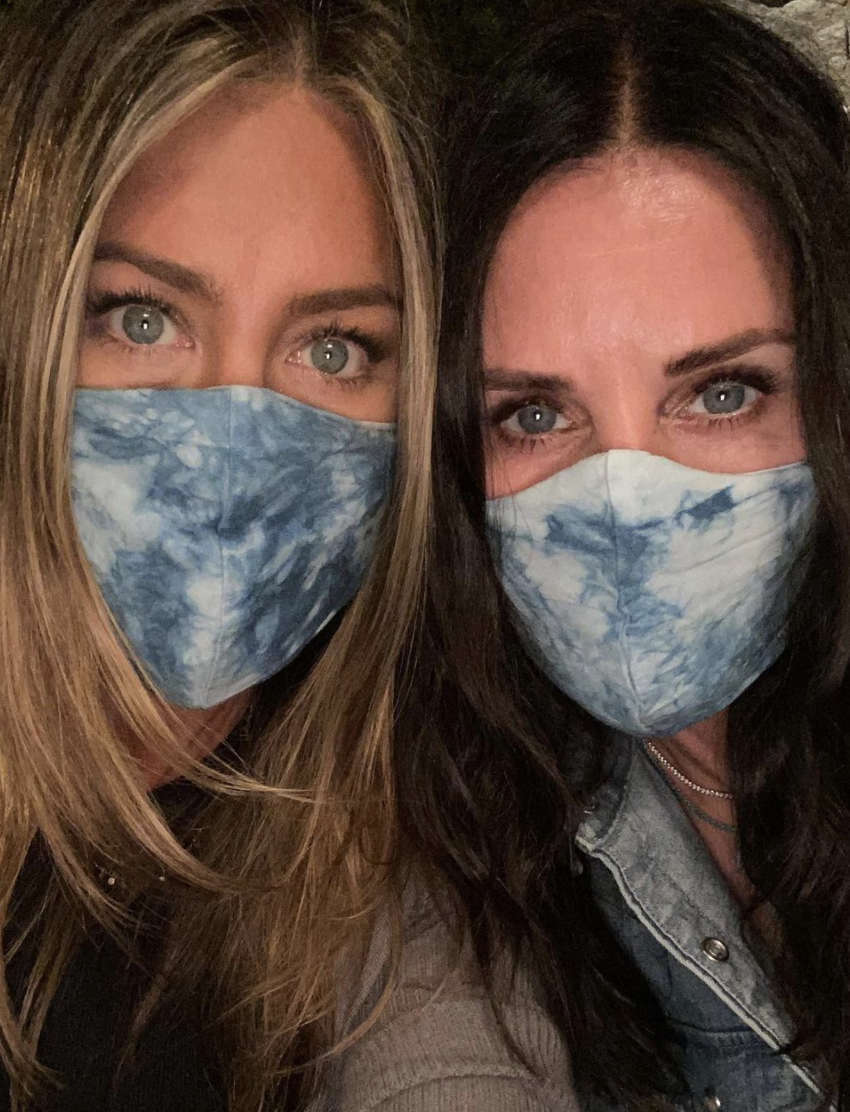 And just less than a month later in July, Jennifer extended her plea to her followers to wear masks, revealing that a close friend of hers had been hospitalized with the virus.
"We can't be so naive to think we can outrun this...if we want this to end, and we do, right? The one step we can take is PLEASE #wearadamnmask," she captioned an image of her friend, Kevin, hooked up to various machines in the hospital.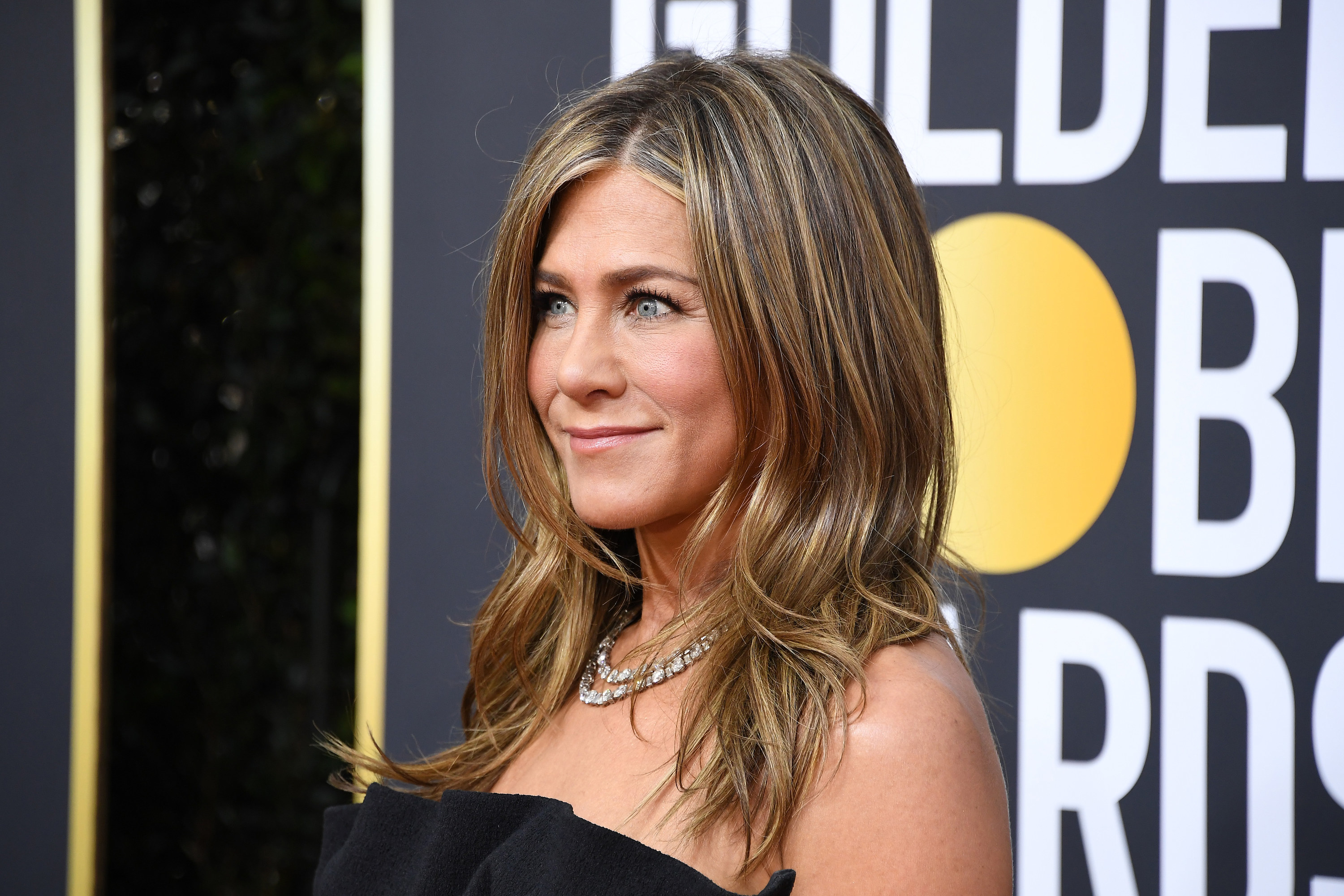 "Just think about those who've already suffered through this horrible virus. Do it for your family. And most of all yourself. Covid affects all ages," she said at the time.
A year on, and Jennifer continues to utilize her platform to make her voice heard, from mask-wearing to vaccinations — keep doing what you're doing, Jen.