Addison Rae claimed she's had to "work that much harder" to break into acting as a TikTok star after a recent clip of her new movie was criticized online.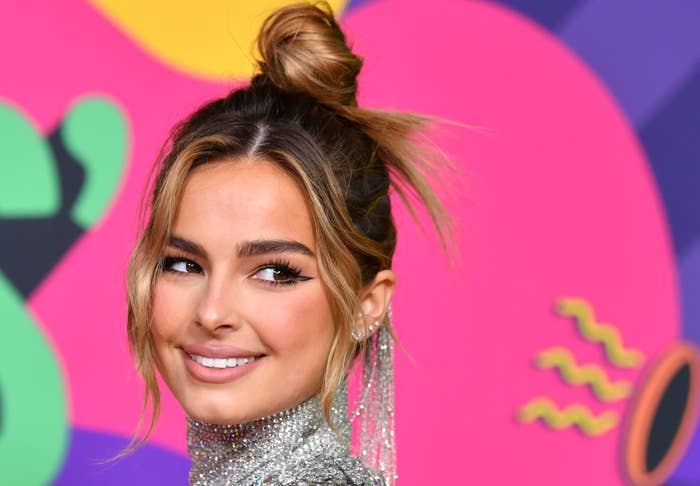 Her new movie is a gender-flipped remake of the 1999 teen flick She's All That, with Netflix revealing the film will follow an "influencer specializing in makeovers" deciding to "transform an unpopular classmate into a prom king."
The rom-com is anticipated to hit Netflix on Aug. 27, but a short teaser for the film that surfaced online earlier this month didn't go down too well with fans.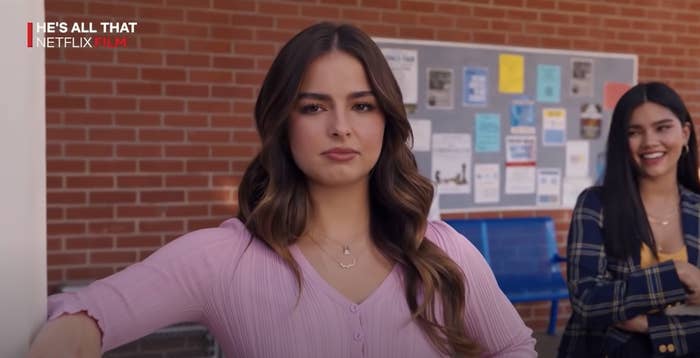 Fans got their first glimpse of Addison taking on the role of social media influencer Padgett Sawyer in a short clip from the movie that made the rounds on Twitter last week.
However, most were not impressed with what they saw, with many commenters demanding that Netflix "unrelease" the clip.
"Just a clip and the acting is so bad," someone said.
"They're literally just reading the script aloud," another fan wrote. "Where's the actual acting?"
And it seems that some viewers were questioning Addison's involvement in the film above other more qualified actors, with some critics urging the 20-year-old to stick to TikToks.
Well, a week after the criticism, Addison has now revealed that making the transition from TikTok to acting has been a challenge.
"In this industry, when you come in and get labeled as one thing... people like to keep you there," she told Elle in a brand-new interview.
"What people don't realize is I've always wanted to do acting, I've always wanted to do music," she went on. "I've always wanted to do all these other things that they didn't really get to see or know, because I just started being known when I was 19 years old."
"People haven't really seen the background, or the classes I used to take and things like that," Addison continued. "So I try to tell myself, 'You have to work that much harder to get people to take you seriously.'"
However, despite claiming she's worked harder than other people, Addison went on to say that she believes she "got super lucky" finding fame through TikTok.
Opening up about her journey to the big screen, she said: "Coming from a small town, I feel like a lot of people don't normally hear someone say they want to go to Hollywood and be an actress."
"Or maybe it is something that people say, but don't really get the chance to do," she continued. "I felt like it was unattainable at the time ... Then I got super lucky with TikTok, and was so blessed with the chance to move to L.A."
And Addison went on to reveal how she prepared to take on the role in He's All That, explaining that she took acting classes and enlisted the help of a professional coach.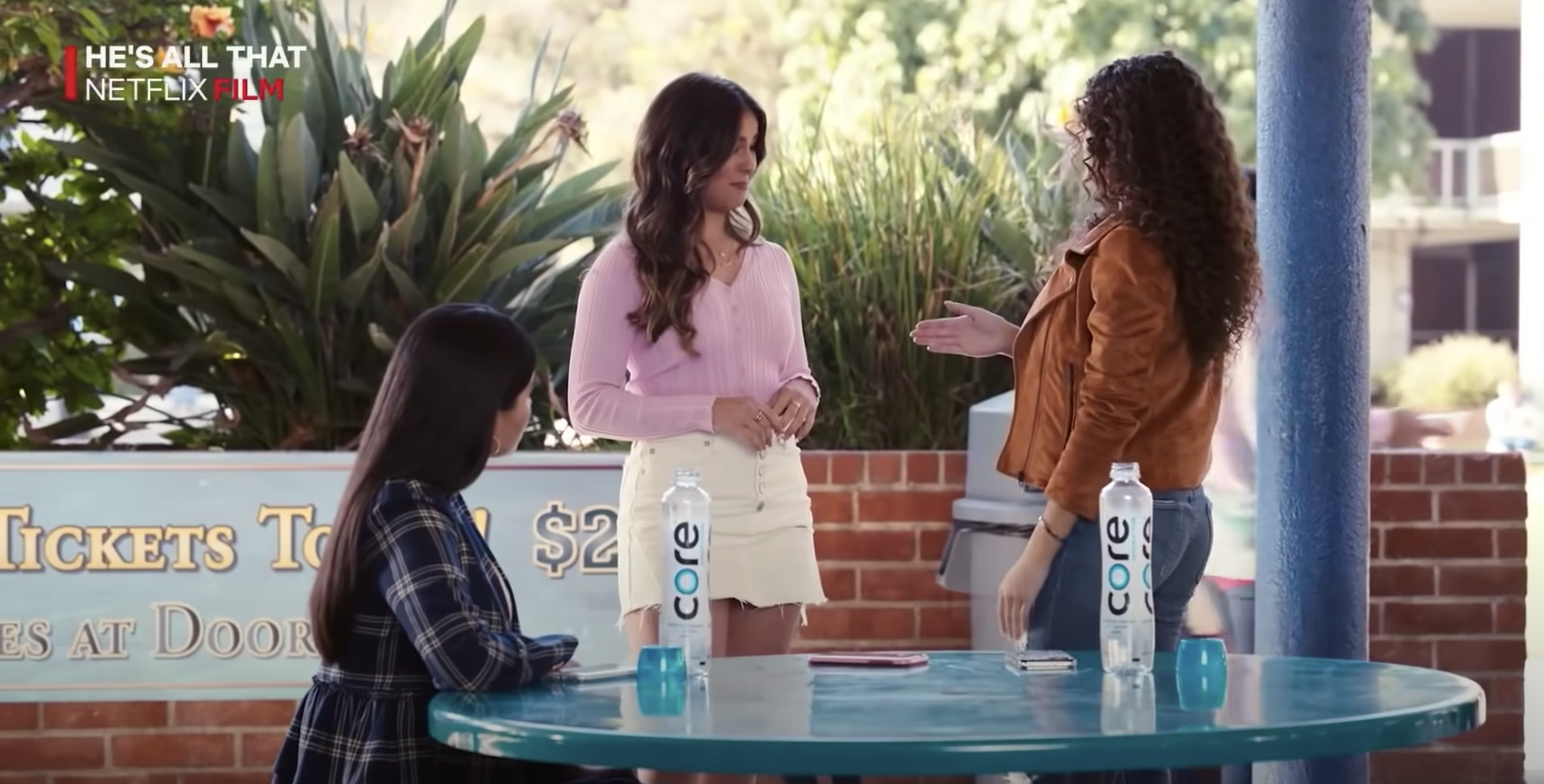 "I was in acting classes probably three times a week, and doing personal coaching over Zoom as well as script analysis," she said. "[I tried to find] things I could relate to in my life and how I felt in that moment."
"The biggest part was being able to connect emotions and figure out exactly how I wanted to read a line or be in a scene," she added. "I would sit in my trailer for a few hours before I'd go and do the scene and read my lines and then make sure I was mentally in that space."
And she also opened up about how she's navigating trolling as she prepares for her debut movie release, following several weeks of controversy.
"It doesn't even matter what people think about me anymore; it just really matters who I know I am," she said.
"I'm not going to make everyone love me or like me. That is not possible," she added. "I'm human and if I make mistakes, I can learn from them and grow."
Addison attracted backlash for excitedly greeting the former president at UFC 264, shortly after some liked tweets from 2016 resurfaced that suggested she endorsed Trump.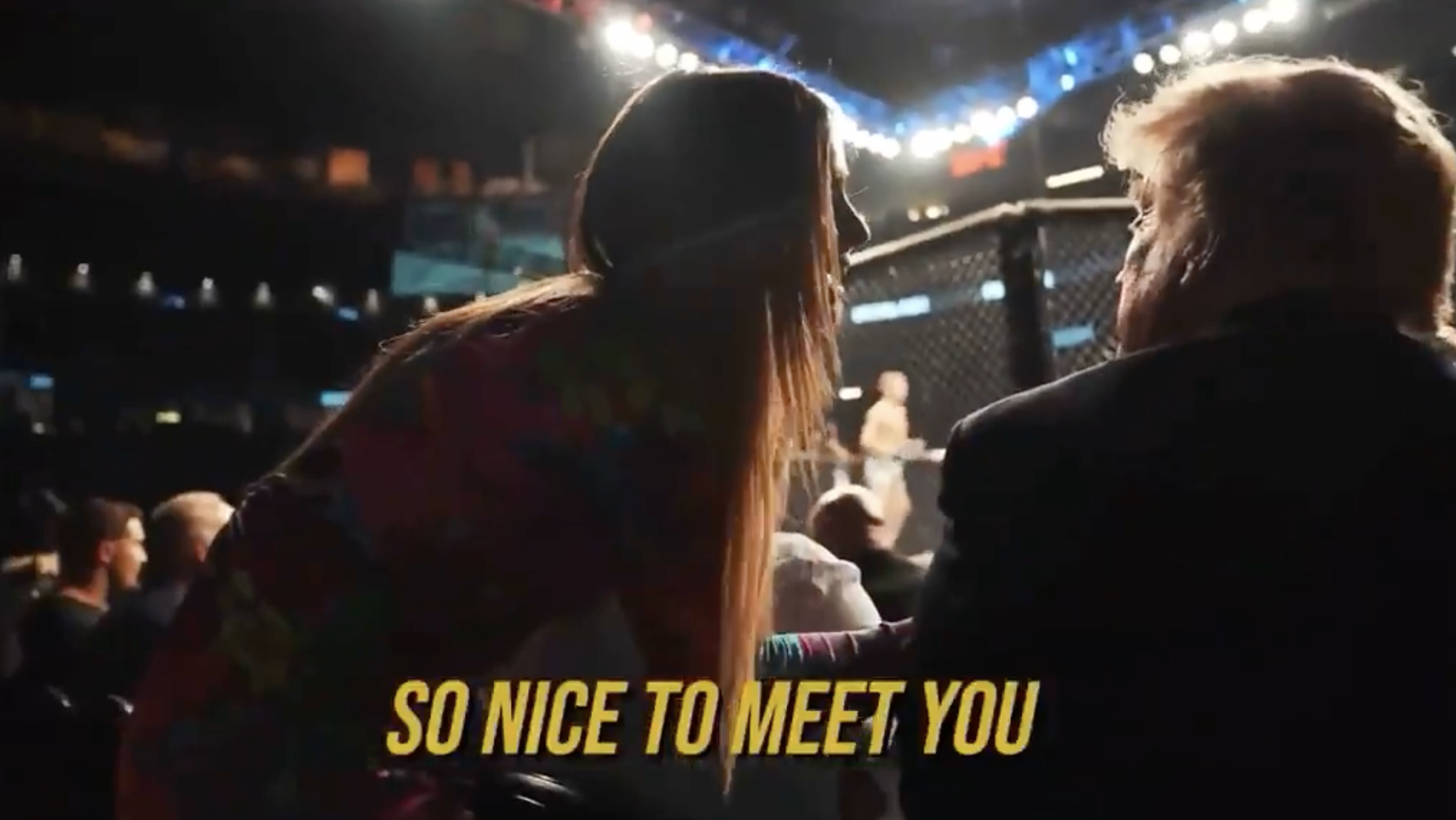 And Addison also came under fire earlier this month for joking about being hired as a correspondent for UFC, despite having only "three months" of training before she dropped out of college.