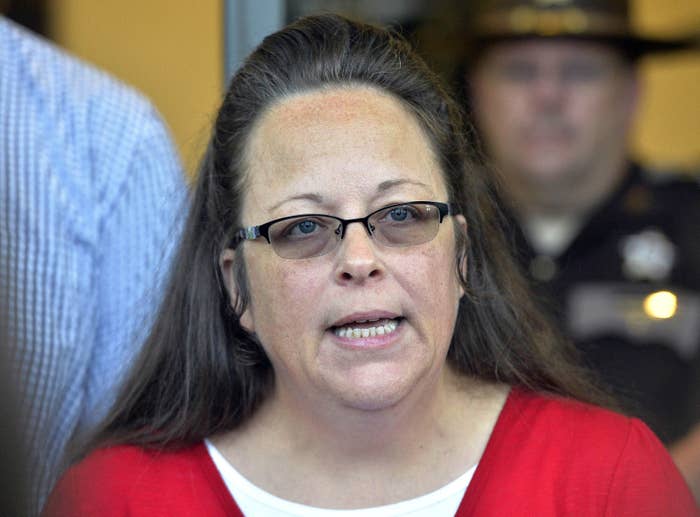 Kim Davis, the county clerk in rural Kentucky who became a conservative celebrity for refusing to issue marriage licenses after the Supreme Court's 2015 landmark marriage ruling, was ejected from office on Tuesday night as voters chose her Democratic rival.

Davis trailed by more than 800 votes, with all precincts reporting, setting up Elwood Caudill Jr. to be the next Rowan County Clerk.
A Christian who said she was acting on the authority of God, Davis embodied a movement that argues religious objections allows refusal of services to LGBT people. She was briefly jailed for her 2015 protest, but later released to a cheering crowd. One of her staffers issued the marriage licenses despite her objections, and ultimately, the Kentucky Legislature repealed a requirement that said county clerks must place their name on marriage licenses.

Davis was elected as a Democrat and took office in January 2015, a few months before the Supreme Court's ruling. But after becoming a conservative star, she announced she would switch parties. Davis faced a challenge earlier this year from David Ermold, a gay man she had denied a marriage license to in 2015, but Ermold was shut out in the primary.
Caudill's campaign largely avoided the marriage kerfuffle, focusing on modernizing the clerk's office and reducing costs. He worked for the Rowan County Office of Property Valuation for over 20 years, according to his website, which states one of his top priorities: "Creating a more welcoming environment in the Clerk's office."