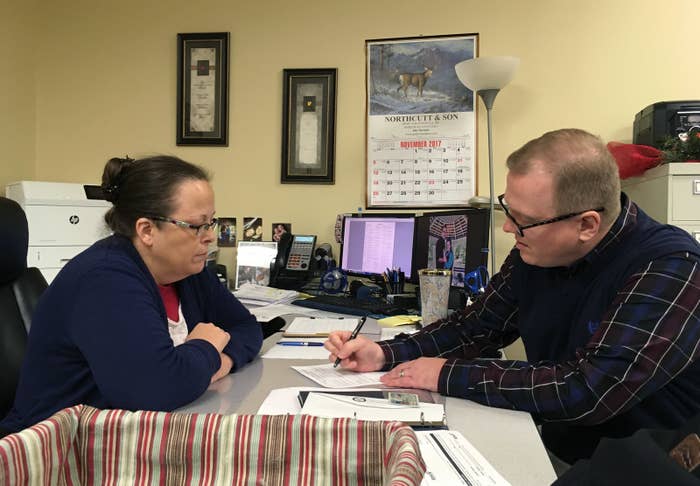 A Kentucky man who was repeatedly refused a marriage license by county clerk Kim Davis after the legalization of same-sex marriage in 2015 announced Wednesday he is running to unseat her.
"It's official. I'm in!" wrote David Ermold on his campaign Facebook page in declaring his intention to challenge Davis for her position of Rowan County clerk in the May 2018 election.
"This is not political revenge," he told BuzzFeed News. "The campaign that I am running in one of unity and bringing people together."
Ermold and his partner, David Moore, were filmed being turned away by Davis before a crowd of reporters. The video quickly went viral on social media.

"I'm not being disrespectful to you," she told the pair.
"You absolutely have disrespected us," Ermold replied.
"Would you do this to an interracial couple?" Moore asked.
"A man and a woman?" Davis asked. "No."
The couple made a total of four unsuccessful attempts to obtain a license.
Ermold, an associate professor of English at the University of Pikeville, told CNN in 2015 that being turned away by Davis was emblematic of the larger LGBT struggle.
"This is how gay people are treated in this country. This is what it's like. This is their experience. This is how it feels," Ermold said.
Davis was later jailed for several days for her refusal to follow the law, but was eventually released. A Kentucky law was then changed so her name would not have to appear on the marriage licenses.
Moore and Ermold later sued Davis for damages (their case is still pending). The pair were eventually issued a license by one of Davis's deputies and were married.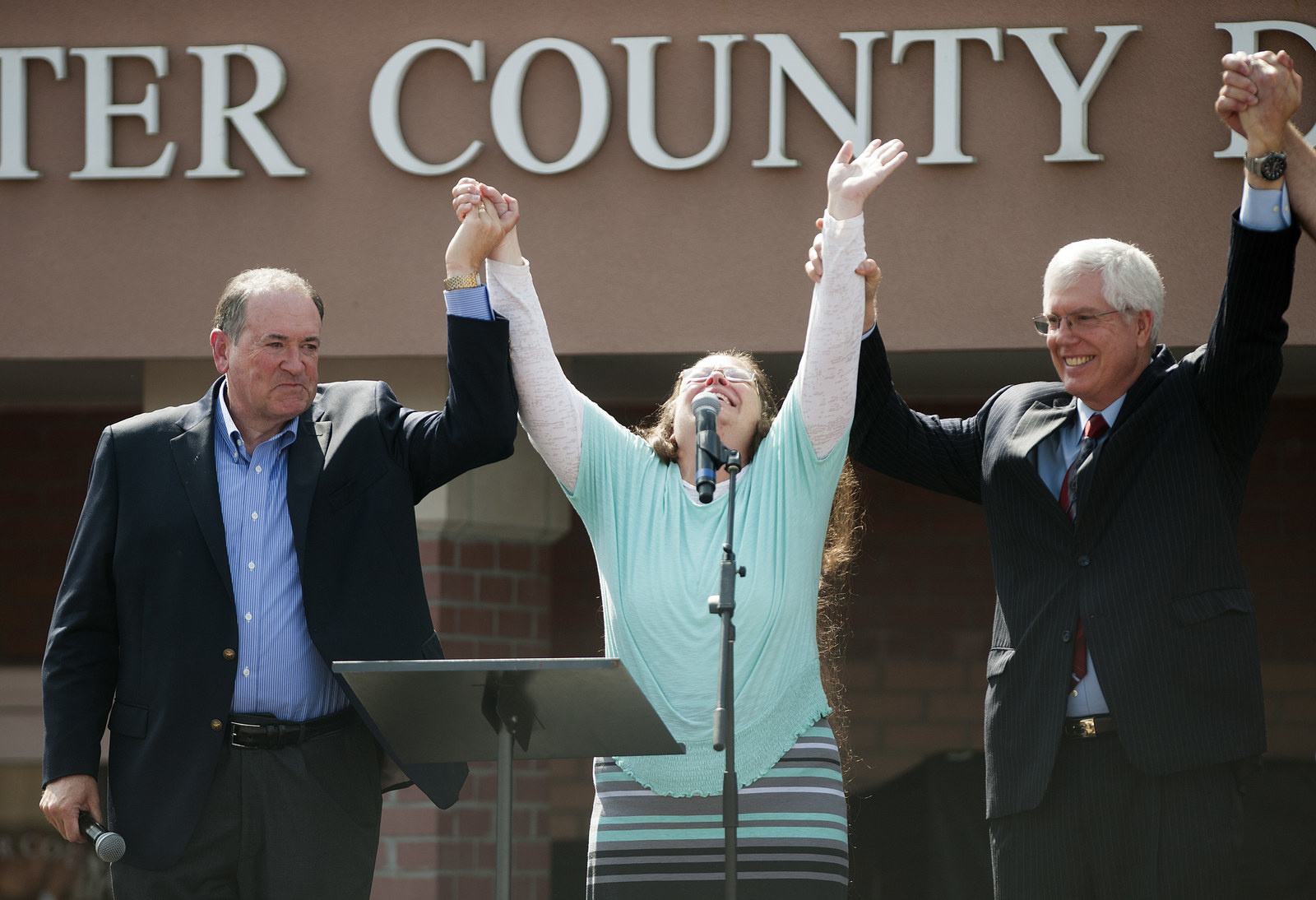 Ermold told BuzzFeed News he wasn't interested in "rehashing the past" and wanted to send a message of unity.
But he also criticized Davis for taking a trip to Romania to campaign against marriage equality there in October.

"Responsible leadership means being responsible to the people you are leading," he said.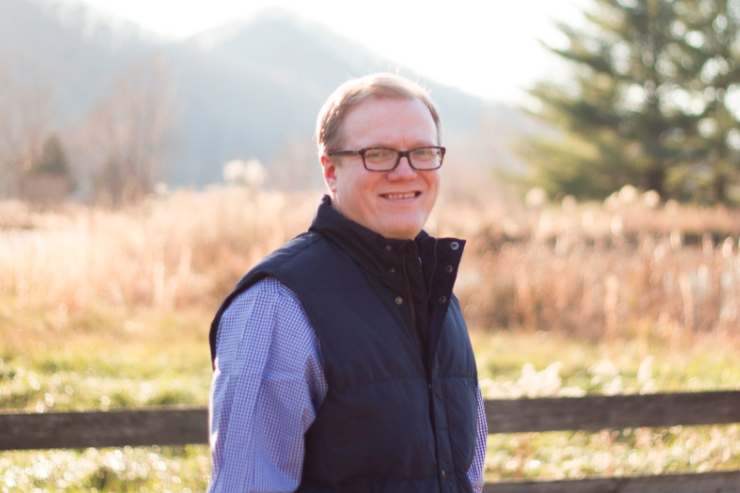 Although Rowan County voted for Donald Trump in the 2016 presidential election, Ermold said he was optimistic about his own chances, but first must compete in the Democratic primary.
If elected, he vowed to work to bring leadership, fairness, and responsibility to the role.
"Too many political figures are intent on dividing our people, and pitting one person against the other. This type of leadership has to stop," he said.
Davis did not immediately respond to a request for comment.