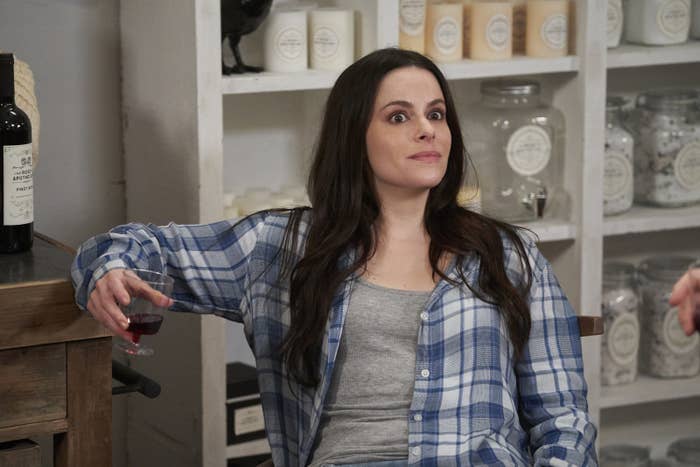 Emily Hampshire, one of the stars of Schitt's Creek, says she's been thrilled that new fans have discovered and embraced the cult Canadian comedy.

"We have been doing the show for so long, and all of a sudden other people are starting to be aware of it," said Hampshire, who stars as motel staffer Stevie Budd. "What I love is people starting to be aware and like it in the way that we do, or I do at least, in its heart."
The show, which is produced by Canadian Broadcasting Corporation but airs in the US on the Pop network, has seen a big boost in the number of viewers since it became available for streaming on Netflix.
"It's almost like it did too well on Netflix," Pop's chief marketing officer told Ad Week in February of the struggle to get streaming fans to find their way to the channel.

Hampshire was a surprise guest on Friday's episode of AM to DM, BuzzFeed News' morning show on Twitter. After she shocked host Saeed Jones and fan Scott Bixby, a reporter at the Daily Beast, she opened up about her character's relationship with David Rose (Dan Levy).
"David and Stevie's relationship – friend-lationship, this special thing that I have in my own life, but I've never seen on TV — has been the greatest thing ever to me," she said.
Hampshire said the characters' relationship mirrored the friendship she slowly built with Levy offscreen. She joked that on Thursday night she texted Levy to tell him he was her only friend.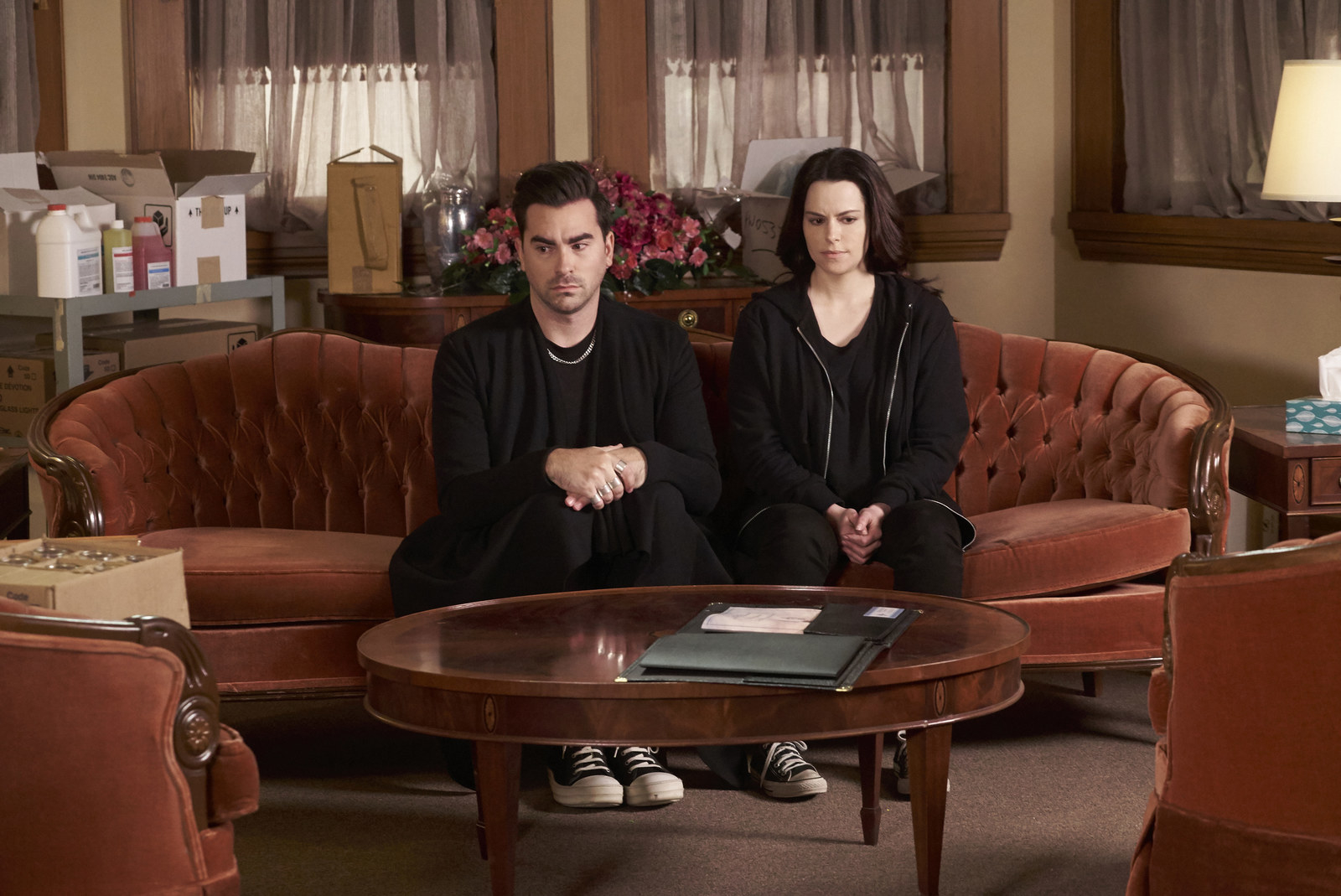 She also revealed that in the first season of the show, she found herself feeling shy and being quiet on set.
"[Catherine O'Hara] was like, 'Well, sometimes characters — I find when I'm acting I take on the role of my character on set,'" Hampshire said. "And I was like, 'Oh my god, yes, I feel kind of like the help here!'

The actor also revealed details of the show's special holiday episode, set to air on Pop on Dec. 19.
"Johnny wants to celebrate Christmas for the first time since moving to Schitt's Creek, and you'll have to tune in to see if he gets his wish," she said. "However, I can say you might get a glimpse of their past, and I believe Stevie has never looked cuter."
A fifth season of Schitt's Creek is set to debut on Jan. 16 on Pop and the Pop Now app.