If you're not watching Schitt's Creek, I have two questions for you: Why? And do you hate joy?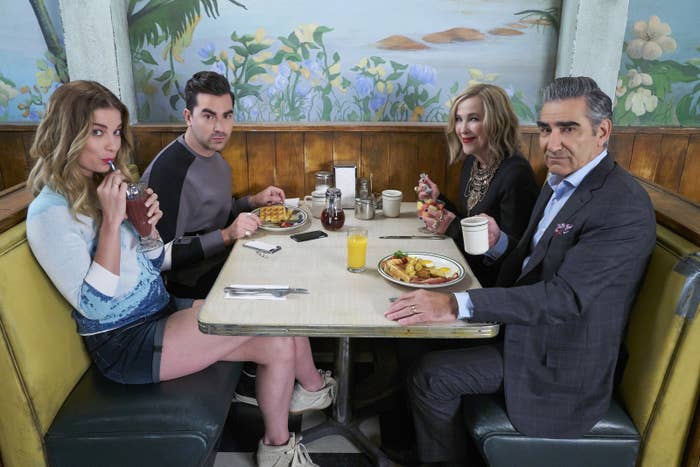 The show stars comedy icons Eugene Levy and Catherine O'Hara as the parents of a wealthy family whose fortune is confiscated by the government, forcing them to move to the small town of Schitt's Creek.
Eugene created the series with his son, Dan, who plays his onscreen son, David. Annie Murphy rounds out the main cast as the daughter, Alexis.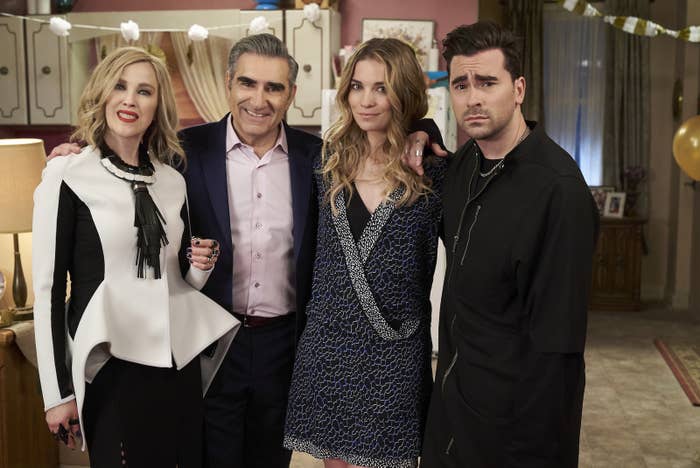 Honestly, the whole thing is a delight, and O'Hara, in particular, is absolutely hilarious.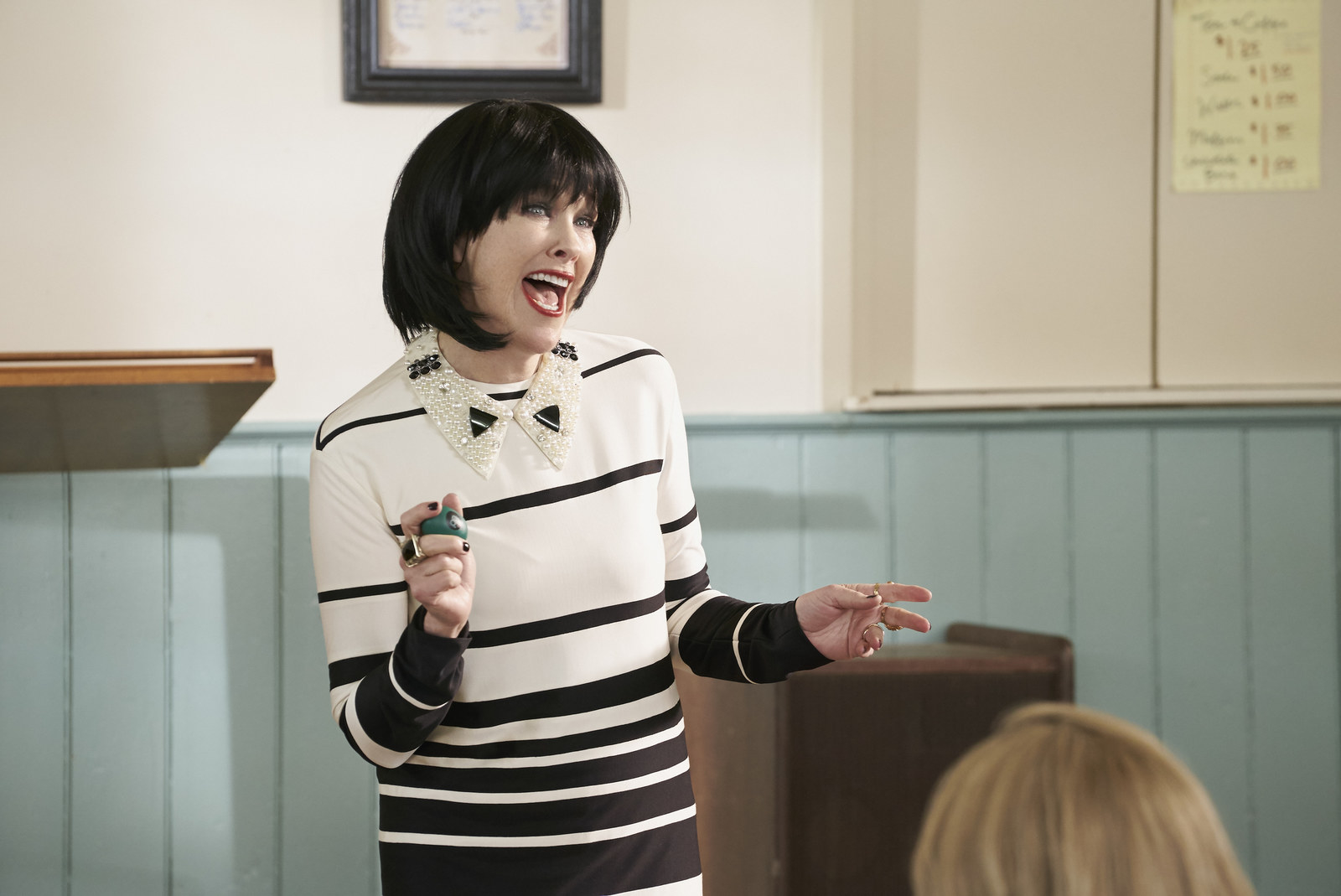 There's just one thing that's bugged me (and a few other viewers, as it turns out).
I have absolutely no idea where it is set.
Ok, so although the show runs in the US on the Pop cable network (all four seasons are on the Pop Now app), it's originally a production of the Canadian Broadcasting Corporation. It's also filmed in Ontario.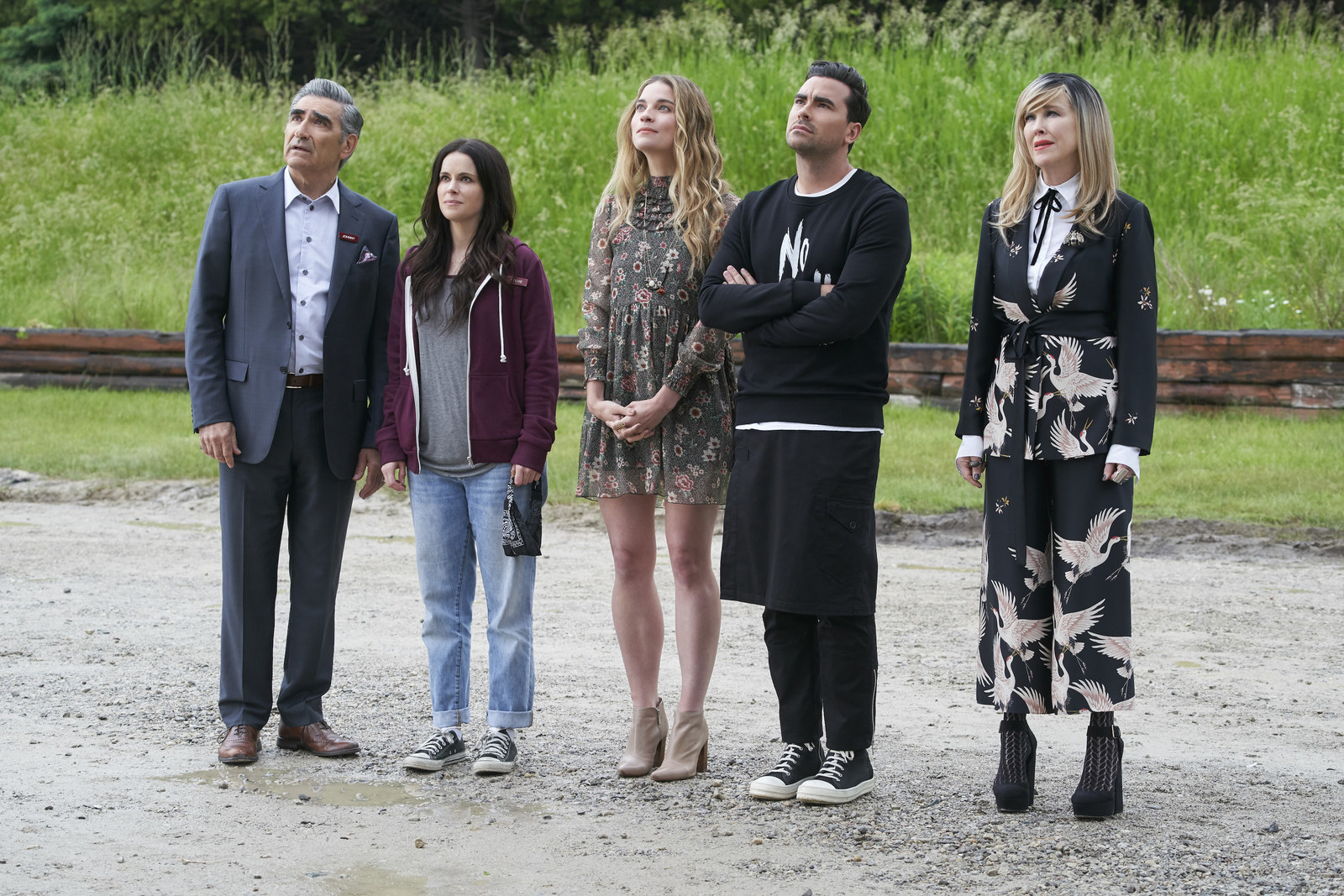 BUT the show never really goes out of its way to highlight landmarks, flags, or political references that might give a viewer some context on whether it's set in the US or Canada. Characters also reference having lived in or being from cities in both countries.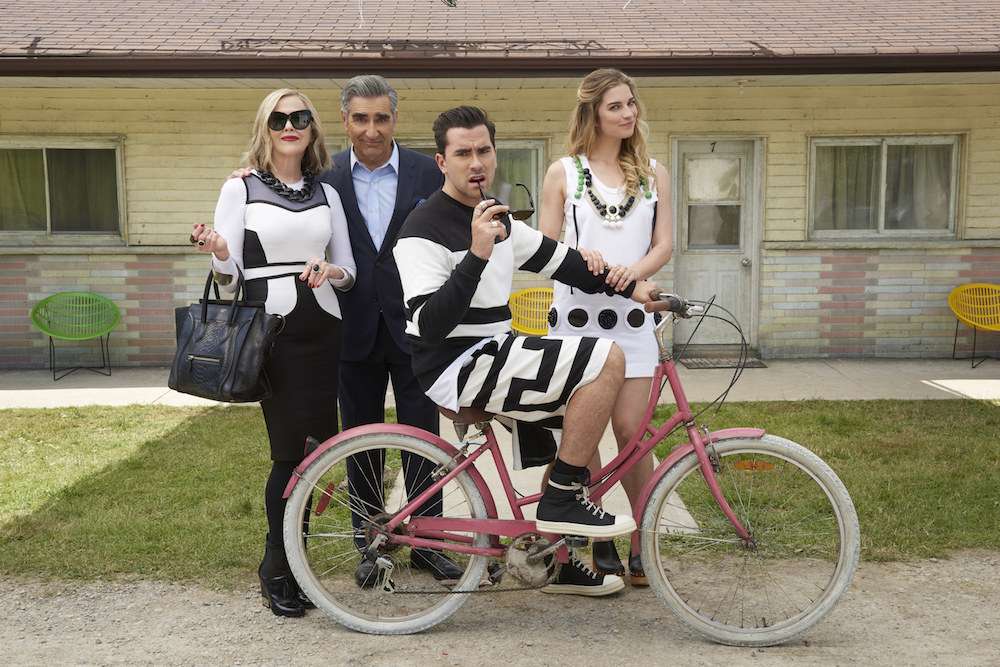 "We don't know. There is no location for it," co-creator and star Eugene Levy told Stephen Colbert in January. "There is no setting. There is no country. It is what it is."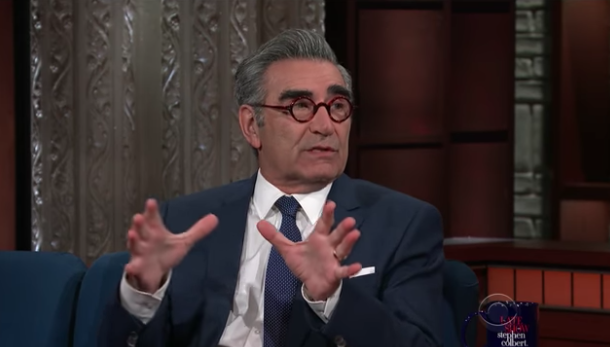 There are Reddit threads devoted to answering this question.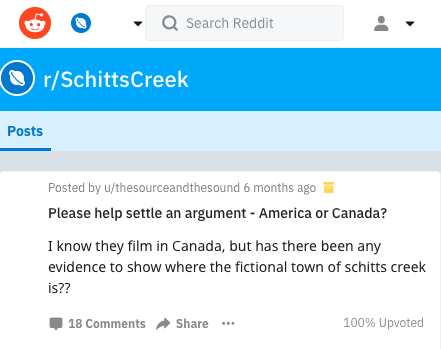 "Sorry but it needs clearing up," one person wrote.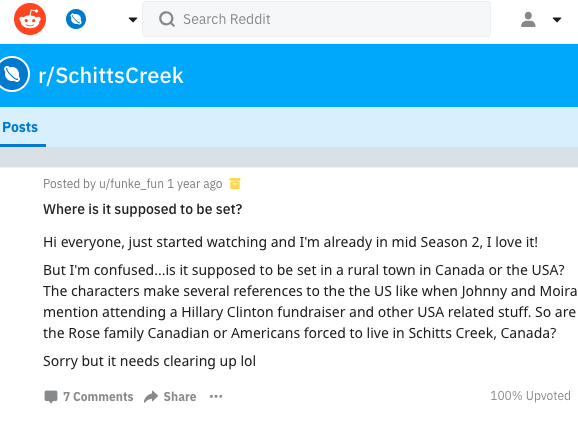 Well, dear Reddit user funke_fun, that is where BuzzFeed News dot com the internet website is here to help, because Dan Levy revealed where Schitt's Creek takes place, and the answer is...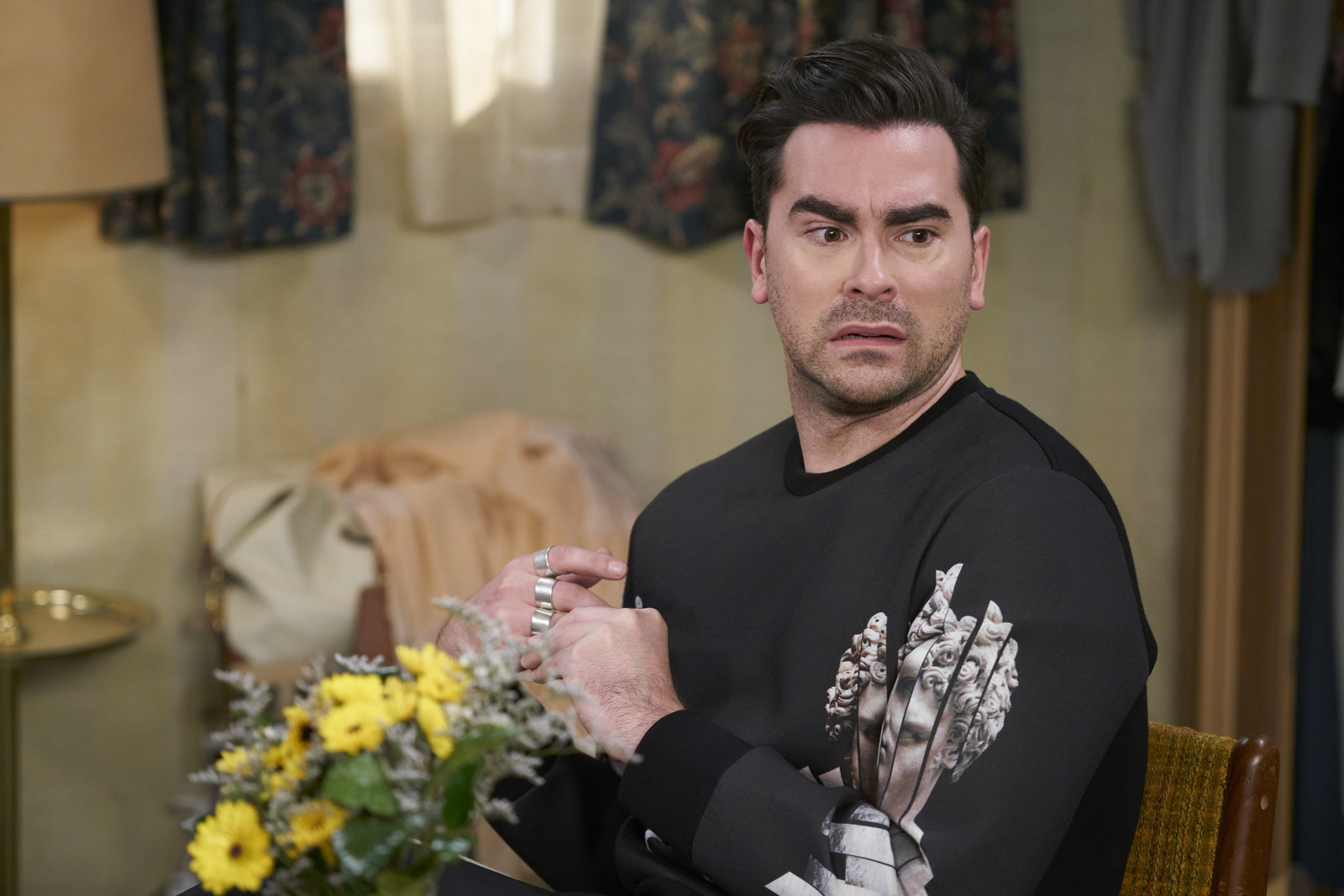 "For us, it was always important to create a sense of isolation, and pinning the location down wasn't ever part of the narrative of the show," Dan told BuzzFeed News on Tuesday. "So it does exist in this sort of isolated bubble."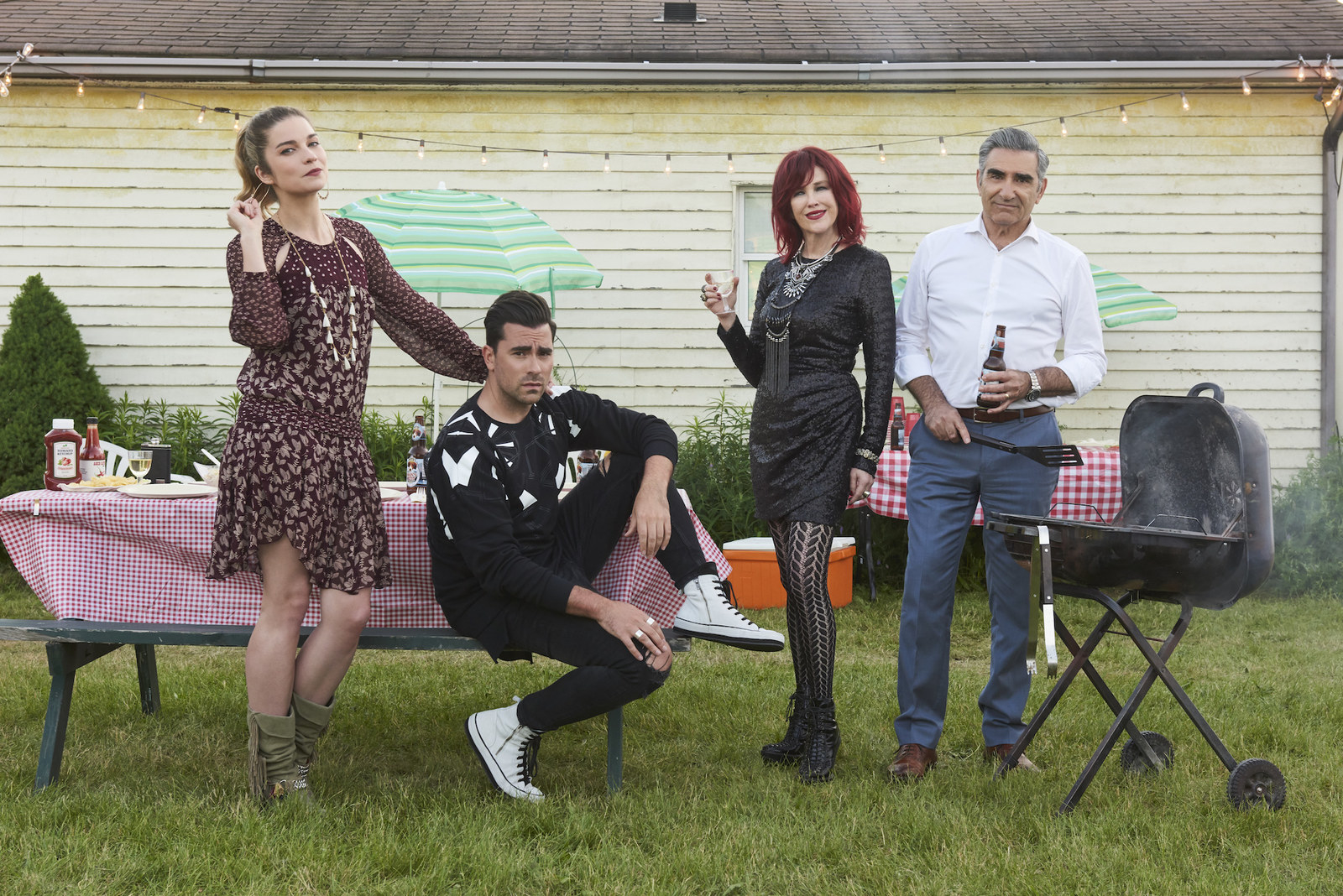 "[But] we are a Canadian show, so inherently it is a Canadian town," he said. "We've never spoken about it, so I don't like to necessarily pinpoint it anywhere. But for the sake of the hard copy, I guess it's set in Canada."
Dan explained that he feared giving clues to the show's location would distract from the comedic premise.
"It was really about how do you help to create a sense of isolation, and the more people can recognize and identify where things are placed, the more that the focus gets shifted from 'Oh my god, we're stranded here and there's no way out' to 'I live near there and I actually know this place and this place and this place.'"
So there you go. Congrats, Canada. You get a hot prime minister AND the town of Schitt's Creek.