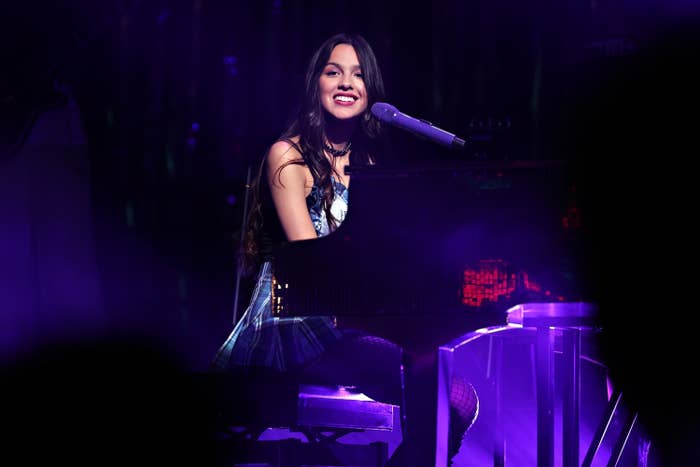 Singer Olivia Rodrigo paused her concert in Washington, DC, on Thursday night to speak out against the leaked draft opinion suggesting the Supreme Court is poised to overturn abortion rights.
"I couldn't pass up the opportunity to talk about how heartbroken I am over the Supreme Court's potential decision to overturn Roe v. Wade," the 19-year-old said to the cheers of fans, referring to the landmark 1973 decision that recognized the constitutional right to an abortion.
"When a women tells us her body should never be in the hands of politicians," Rodrigo continued, "I hope we can raise our voices to protect our right to have a safe abortion, which is a right that so many people before us have worked so hard to get."
"It's so important," she said.

Rodrigo is not the only singer to speak out in favor of abortion rights since Politico published the leaked opinion on Monday night.
Phoebe Bridgers revealed on social media that she had an abortion while on tour in October, urging fans to donate to abortion funds.
Country star Jason Isbell and music legend Cher are also among those in the industry who have defended abortion rights.
The Supreme Court has confirmed the leaked opinion is an authentic document but has stressed it may not represent the final decision from the court, which is not due for several more weeks.
This isn't the first time Rodrigo has used her fame to promote causes.
In July last year, she visited the White House and met with President Joe Biden in order to encourage young people to get vaccinated against COVID-19.
"It's important to have conversations with friends and family members encouraging all communities to get vaccinated, and actually get to a vaccination site, which you can do more easily than ever before," Rodrigo said at the time.