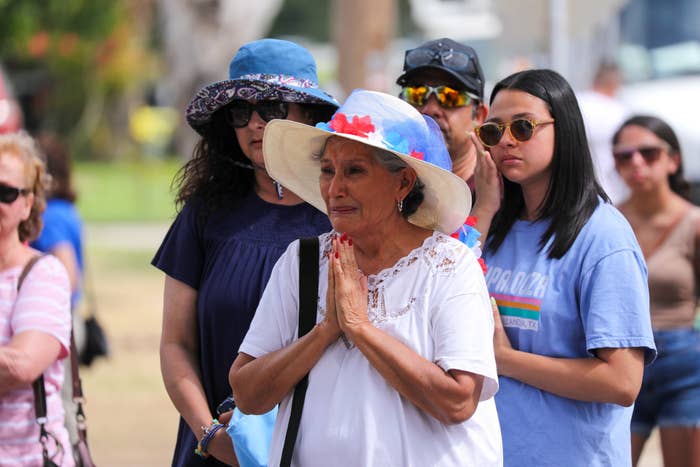 A Memorial Day festival in Oklahoma. A house party in Philadelphia. A graduation celebration in Alabama.

As Americans came together for the holiday weekend, the drumbeat of gun violence continued to shatter peace across the country.
While the shocking and deadly mass shootings in Uvalde, Texas, and Buffalo, New York, were topics of conversation for many people at beach and backyard gatherings over the long weekend, hundreds of smaller shootings nationwide ended lives, injured bodies, and left families reeling.
In just a 72-hour span over Memorial Day weekend, there were more than 300 shooting incidents across the US, according to data tabulated by the Gun Violence Archive. More than 130 people were killed, including a 16-year-old girl and 21-year-old woman shot dead around 1 a.m. on Monday at a holiday party in Philadelphia's Port Richmond neighborhood.
Many of the other shootings injured just one person. But some, like the gunfire that erupted on an interstate in southeast Las Vegas on Sunday afternoon, wounded as many as seven.
"Mass shootings are the tip of the iceberg in this country's gun violence crisis," Melody McFadden, a volunteer with Moms Demand Action volunteer and member of Everytown's Veterans Advisory Council, told BuzzFeed News. "It's important to recognize that people are dying every single day from gun violence that doesn't make national headlines."
The murder of 19 children and two adults in their Texas classrooms last week caused widespread horror and opened the door for the first time in years to the prospect — however slim — of federal action on guns. But it has also put the country on edge.
In Florida, a 10-year-old boy in fifth grade was arrested, charged, and marched before a camera for allegedly sending a text message about a planned shooting at his school in Cape Coral. Sheriff Carmine Marceno said in a statement shared on Facebook that the boy's behavior was "sickening" in light of the Uvalde tragedy. "Right now is not the time to act like a little delinquent. It's not funny," Marceno said. "This child made a fake threat, and now he's experiencing real consequences."
Anti–gun violence advocates say they feel hopeful the fraught national mood may translate into political action, but they're urging Americans and the media to be mindful of the violence that occurs in between the headline-grabbing mass shootings.
"These high-profile moments should clarify us and they should energize us to take action," March for Our Lives spokesperson Noah Lumbantobing told BuzzFeed News, "but they should not be the only moments in which we're paying attention, in which we're calling our legislators to take action, when we're marching in the streets and showing up."
"We need to be paying attention and taking action 365 days a year in order for this to end," Lumbantobing said. "Otherwise we'll be right back here the next time and kids will continue to suffer, people will continue to suffer, and communities will continue to suffer."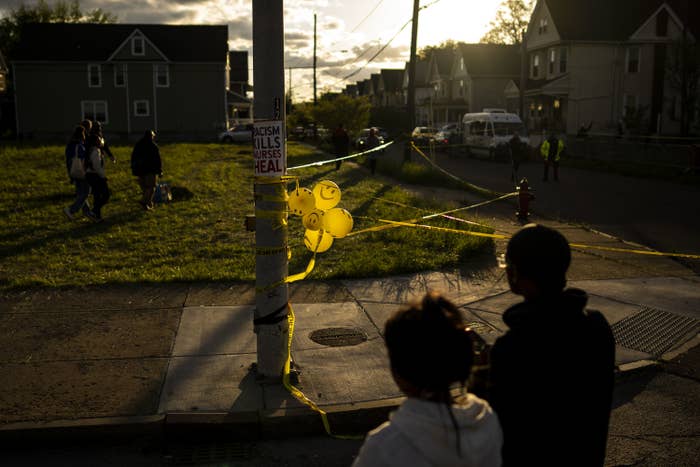 The "everyday gun violence" of which Lumbantobing spoke includes deadly incidents of domestic violence, like the killing of a mother and her three children under the age of 10 by her husband in central Michigan on Saturday.
But it also includes street violence, like that seen in the small Oklahoma town of Taft, southeast of Tulsa, on Friday night, where roughly 1,500 people had gathered at an outdoor festival to enjoy meals from food trucks and celebrate the start of the Memorial Day weekend. Shortly after midnight, shots rang out after a suspected argument, sending panicked crowds scrambling for safety.
"Bullets were literally flying everywhere," Jasmayne Hill told the Tulsa World newspaper, describing how she dove to the floor of her food truck for cover. At least one bullet hit the vehicle, narrowly missing a propane tank.
"It was something like right out of a movie," Hill said.
When the gunfire finally stopped, a 39-year-old woman was dead. Seven others, ranging in age from 56 to just 9 years old, had been injured.
On Sunday, a 26-year-old man was taken into custody after turning himself in, according to the Oklahoma State Bureau of Investigation.
Two states over in Tennessee, six teenagers were injured in a Saturday night shooting in downtown Chattanooga. Two of those wounded are "very, very critical," Police Chief Celeste Murphy told reporters.
"I'm heartbroken for the families and the victims whose lives were upended last night by gunfire. No parent should ever have to get that call," Mayor Tim Kelly said.
"But I'm also angry. Six teenagers were shot last night. That's outrageous, and it has to stop," the mayor said. "It's ridiculous that I even need to publicly state that guns have no place in the hands of our kids."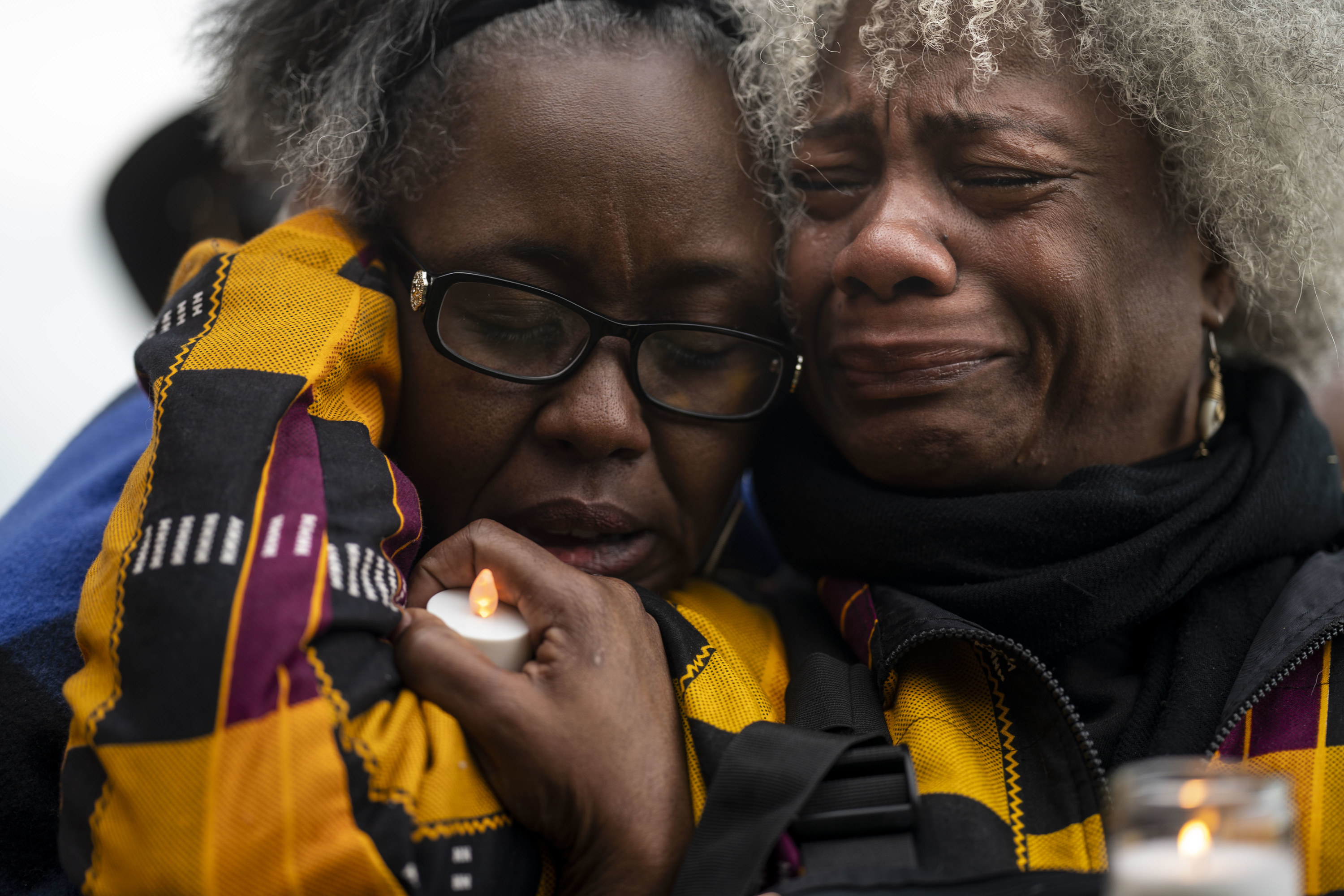 Kelly was one of ten cochairs of the group Mayors Against Illegal Guns who just Friday had released a statement calling on Congress to take action on gun safety. They noted that, on average, 110 Americans are killed by guns each day in the US.
"And twice that are shot and wounded, every single day – in acts of domestic violence, shootings on the streets of our cities, and in heartbreaking mass shootings in supermarkets and elementary schools," the mayors said. "No more. The US Senate has a moral obligation to take action on gun safety. Failure to do so is an abdication of their most basic responsibility: to keep us safe."
The group, which has more than 1,000 current and former mayors as members, is demanding expanded background checks, a federal Red Flag law that would allow authorities to remove weapons from a person who is showing signs of endangering themselves or others, and better regulation of assault weapons, among other items.
Six young people were also struck by gunfire at a Friday night graduation party in Anniston, Alabama, roughly 60 miles east of Birmingham. Over 150 people had been attending the event. Some of those at the gathering were as young as 14.
"Lives are fragile and precious," Anniston Police Chief Nick Bowles said in a statement posted on Facebook. "This is not a video game or movie. You don't get to respawn. The other person doesn't get another chance to play again."
Summer is typically the most deadly time for shootings in American cities, especially in underserved neighborhoods home to people of color. These disadvantaged areas are less likely to have homes with air conditioning, meaning more people will gather in the streets, according to the anti–gun violence group founded by former member of Congress Gabrielle Giffords, who was shot in the head in 2011. With the sanctuary of school not available, young people are also more vulnerable to this violence during the warmer months.
Last year, the Biden administration announced measures to try to tackle the seasonal violence, including by providing more resources to law enforcement and cracking down on illegal gun sales, but also by investing in summer programming and employment opportunities to help get people off the streets.
But Lumbantobing with March for Our Lives said there must also be more proactive investment in healthcare, education, and affordable housing in order to tackle the root causes that make people more likely to commit gun violence.
"We want to address the instances of violence way before it happens," Lumbantobing said. "If someone's already got a gun in their hand or has already shot somebody, it's too late."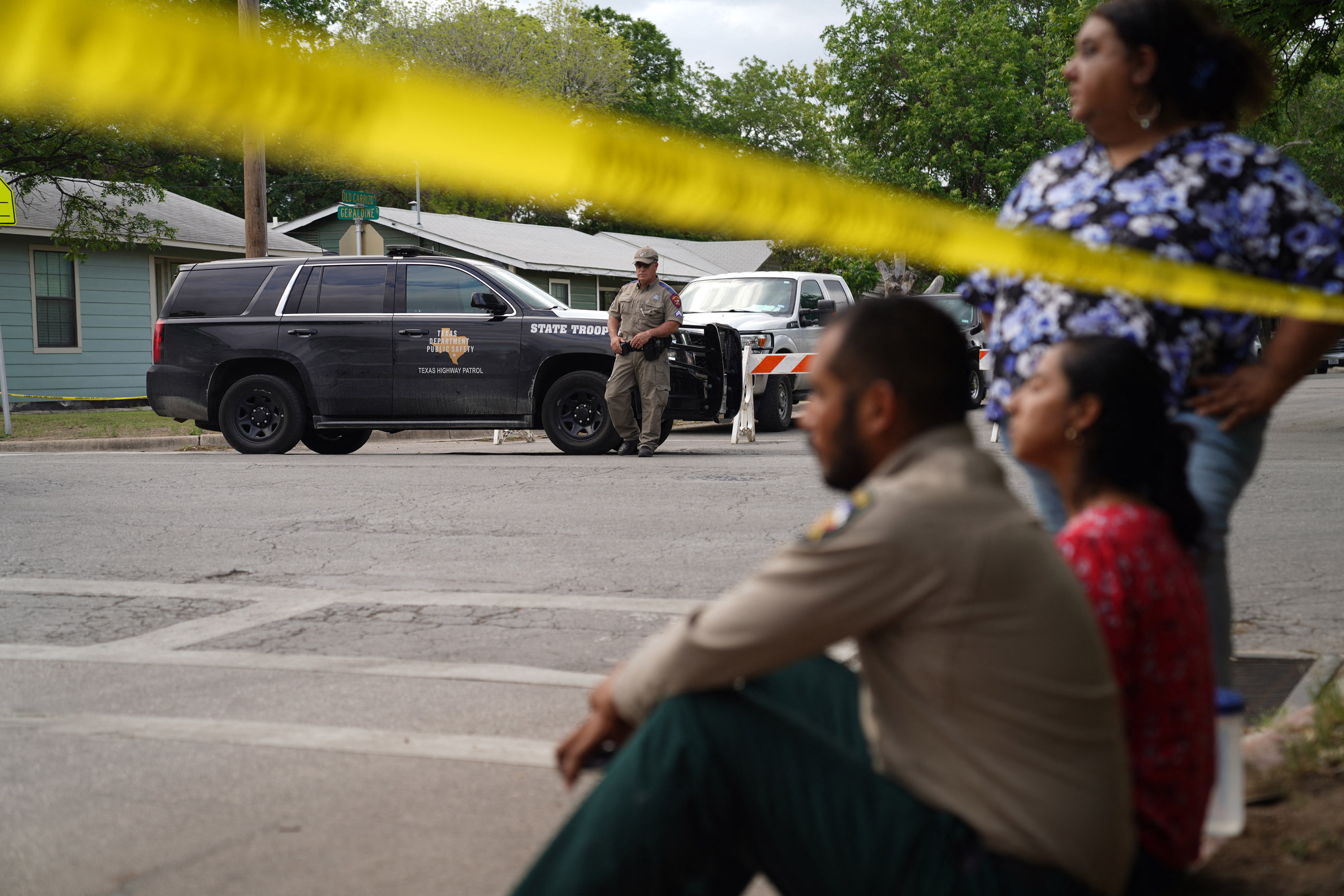 The American Public Health Association says gun violence in the US is a public health crisis. It is a leading cause of premature death in the country, responsible for more than 38,000 deaths annually. As of May 30, at least 17,820 people have died from gun violence this year, according to data from the Gun Violence Archive. Experts say guns are also the leading cause of death for children and teens in the US.
McFadden, the volunteer with Moms Demand Action, knows all too well the pain of losing a loved one to guns.
McFadden's mother was shot dead by a boyfriend in front of her kids when McFadden was a child, and McFadden also lost a niece to a stray bullet in Myrtle Beach, South Carolina, over the 2014 Memorial Day long weekend. She's now calling on the Senate to take action with "common sense measures" in order to save others from going through the heartbreak she has endured.
"I know firsthand," she said, "that gun violence can strike anywhere any time."