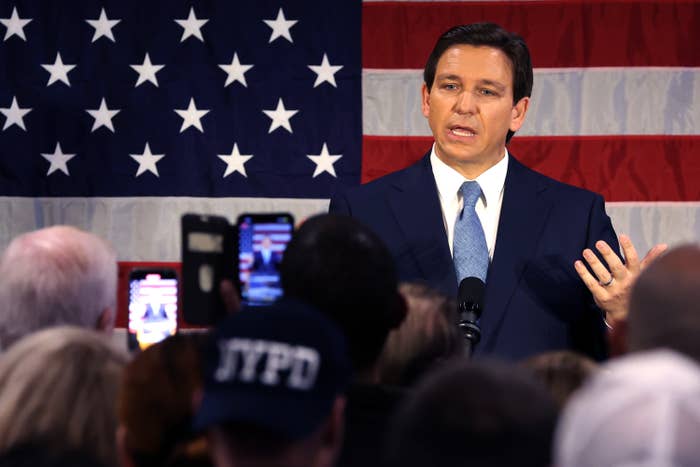 The Florida Center for Government Accountability is a small group, but one as mighty as its foreboding name suggests.
The Tallahassee-based nonpartisan organization helps journalists across the Sunshine State in reporting, while also producing investigative stories of its own. It can be slow, painstaking, and unglamorous work, but it matters.
Among its stories are a recent series of hard-hitting pieces that scrutinized a public water and sewerage agency in Broward County, whose manager, the FCGA reported, awarded $16 million in contracts to his own company and another $240,000 in commissions when he appointed himself as the realtor for a plot of public land. The Sun-Sentinel newspaper praised the FCGA for its "deeply reported stories," and state officials soon began an investigation.
But Barbara Petersen, the FCGA's executive director, worries that if a proposed media law, HB 991, were to pass in her state, those 40,000 Broward residents might never have learned what was happening to their tax dollars.
"In this particular case, the man we're writing about is very litigious," Petersen said, "and if 991 were to become law — even though we're conforming with all ethical standards, all accepted media practice — we'd still have to stop and think, Can we afford to publish this story?"
Petersen is not alone in her fears. Across the country, First Amendment experts and journalists are watching with alarm as Florida prepares to radically overhaul its defamation laws. The bill — filed by state Rep. Alex Andrade, a Republican representing Panhandle residents and an ally of Gov. Ron DeSantis, who has been open about his desire to roll back press freedoms and who hosted a roundtable on the issue last month that foreshadowed the legislation — would make it much easier to sue the media for libel.
Andrade told BuzzFeed News that he believes the current defamation law pendulum has "swung too far in one direction" in favor of news outlets. "Defamation law has been terribly abridged and it's impossible for anyone who's been harmed when they've been defamed to actually seek justice in a court of law," Andrade said.
But experts say the bill brazenly flouts long-standing Supreme Court precedent that is designed to protect a vigorous public discourse by providing a shield of sorts to the news media as they report on officials and make mistakes. They worry that if the bill becomes law, it would not only lead to a flood of lawsuits against journalists, bloggers, and even ordinary citizens who might post on social media, but also stymie the news media's mission to hold public officials accountable.
"It looks like an attempt to intimidate the news media," said Leslie Levin, a University of Connecticut professor who studies media law. "It will make Florida the capital of defamation lawsuits."
"It's a clear and present existential threat. We're very worried here," said Bobby Block, executive director of the Florida First Amendment Foundation. "This is not an anti-press bill or an anti-media bill. It's a death-to-public-discourse bill. It would chill and freeze speech across the whole political spectrum."
"It's a clear and present existential threat. We're very worried here."
The bill proposes several major changes to current law, including "a lot of different elements that are on the wishlist" for anti-media forces, according to Gautam Hans, associate director of Cornell University's First Amendment Clinic.
Among other things, it would narrow the definition of who is a public figure (as opposed to a private individual) and thus subject to the higher burden of proving that the defendant acted with "actual malice" in making their false claim. It would also allow fact-finders to infer this actual malice standard has been met when there are "obvious reasons to doubt" the claim, whether because "there is sufficient evidence to the contrary" or it is "inherently improbable or implausible on its face." But public figures would also not need to prove actual malice by the defendant if the claim doesn't relate to the reason for their public status.
The bill would also create a presumption under the law that any statement by an anonymous source in a story is false for defamation purposes. If a reporter refuses to identify their anonymous source, the plaintiff — even if they are an elected public official like Andrade or DeSantis — need also only then prove they acted negligently, which is a much lower legal standard than actual malice.
"You'd have to try this hard to be this unconstitutional," Hans said. "That's what I think is so extreme about this."
These constitutional protections for the media stem from the landmark 1964 Supreme Court case New York Times Co. v. Sullivan, which established the actual malice concept. Under this standard, for a public official to successfully sue a defendant who makes a false claim about them, they must show the person acted either with knowledge of or reckless disregard for its falsity.
Gabe Rottman, the director of the Technology and Press Freedom Project with the Reporters Committee for Freedom of the Press, told BuzzFeed News that the actual malice rule takes into consideration the idea that reporters may occasionally make unintentional mistakes when working against a deadline, but that the objectives behind their work are more important to a functioning democracy.
"The actual malice rule is really important for protecting accountability journalism," Rottman said. "In the rush of the news cycle, unintentional mistakes are unintentional. In order to preserve breathing space for robust public discourse, having the actual malice rule under the First Amendment is essential to ensuring that public discourse is robust."
At least two members of the Supreme Court — Justices Clarence Thomas and Neil Gorsuch — have shown a hunger to revisit Sullivan. That's led some to suspect that right-wing figures are looking for the right vehicle to get before the court, whether it be last year's unsuccessful lawsuit by Sarah Palin against the New York Times or by an inflammatory piece of legislation such as HB 991.
Hans at Cornell compared these efforts to those made by conservative states around abortion rights prior to last year's eventually successful overturning of Roe v. Wade by the Supreme Court's new conservative supermajority.
"I don't think that there are enough of the justices who are interested in this [Sullivan] question," Hans said, "but it only takes four to grant review, and they already have two. So who knows, right?"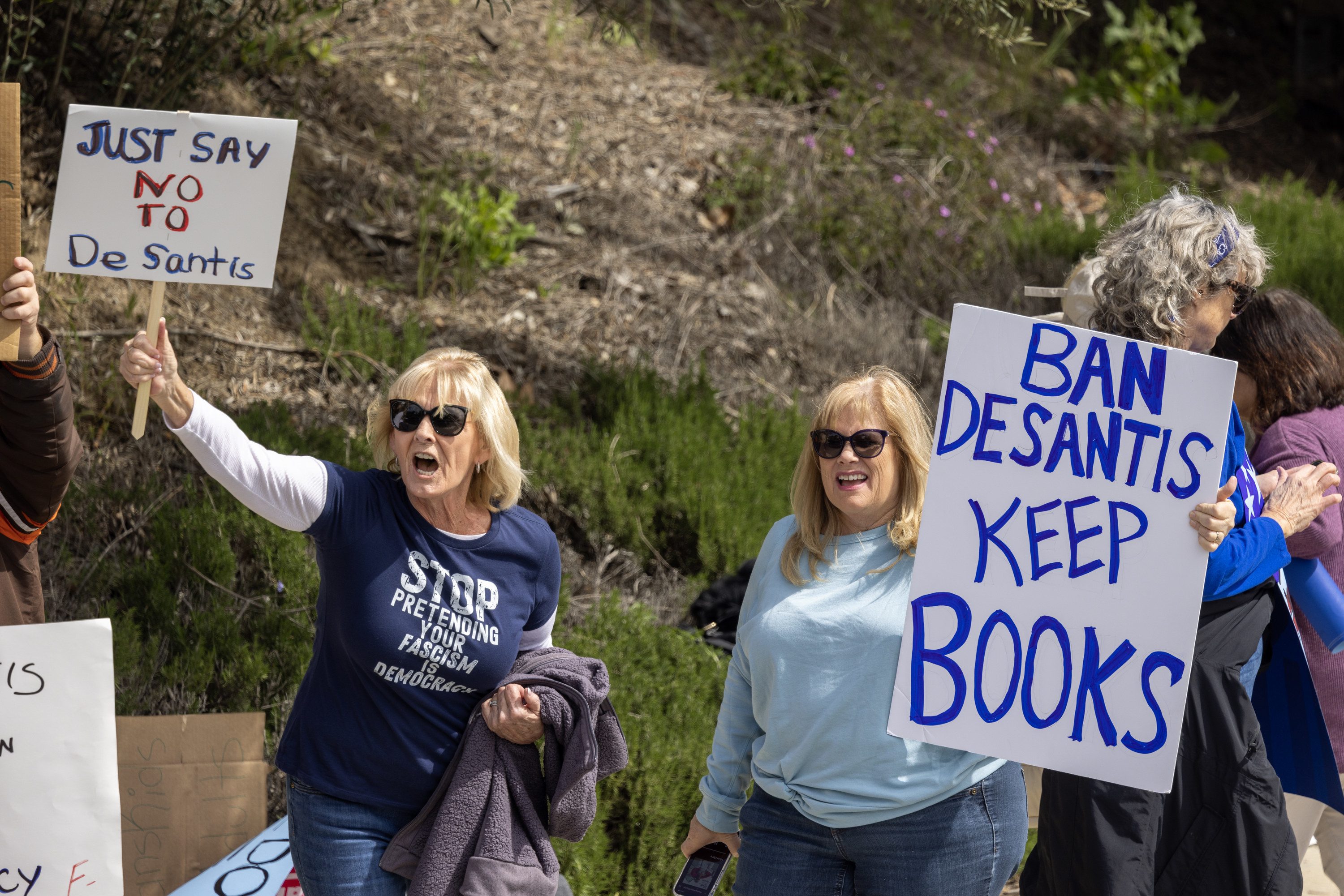 Some viral online criticism of the bill has alleged it will "make it illegal" to accuse someone of being racist or anti-LGBTQ, but this is incorrect and misunderstands the nature of defamation law. Purely expressing an opinion — such as whether you believe a person is racist or anti-LGBTQ — is generally protected speech, but falsely asserting a fact that causes harm to a person's reputation could give rise to a claim of defamation against you.
HB 991 would, however, make some important changes to such circumstances. First, it stipulates that, "An allegation that the plaintiff has discriminated against another person or group because of their race, sex, sexual orientation, or gender identity constitutes defamation per se," meaning that such allegation is so egregious it would automatically constitute defamation and would require no proof that the false statement caused the person's reputation harm. Such plaintiffs would be entitled to damages of at least $35,000.
Second, when it comes to allegations of discrimination based on sexual orientation or gender identity, a defendant cannot try to prove the truth of their claim by citing the plaintiff's scientific or "constitutionally protected religious expression or beliefs." Instead, they would likely need to show evidence of discriminatory actions — something almost impossible to untangle from someone's motivating beliefs, leading the New York Times editorial board to declare the plaintiffs would be "virtually guaranteed of winning."
In reference to this section and others, experts and advocates who spoke with BuzzFeed News criticized the bill as vague and poorly drafted, which they said only increased their fears as to how it might be weaponized if enacted.
"If it passes, it'll make it easier for individuals who discriminate against LGBTQ individuals to use the courts to punish those who seek to hold them accountable," said Kara Gross, legislative director and senior policy counsel of the ACLU of Florida.
"If it passes, it'll make it easier for individuals who discriminate against LGBTQ individuals to use the courts to punish those who seek to hold them accountable."
Gross said she was also alarmed by a section of the bill that would require defendants who lose in court to pay "reasonable costs and attorney fees" for plaintiffs, in addition to any other penalties, which would seemingly encourage more people to sue the media. A key related section would undermine laws aimed at preventing retaliatory or frivolous lawsuits designed to silence critics — so-called anti-SLAPP (strategic lawsuits against public participation) laws — by allowing government figures or other powerful plaintiffs to recover their own attorney fees from defendants should their lawsuit survive such a legal hurdle.
"It makes it so that public officials and their powerful allies will have greater incentive to bring frivolous defamation claims because they will be able to have their attorneys' fees paid for," Gross said.
Andrade insisted he was trying to fight for less powerful people with his bill. He specifically highlighted the case of Nicholas Sandmann, the Covington Catholic high school student embroiled in an encounter with a Native American protester on the steps of the Lincoln Memorial in Washington, DC, in 2019. Sandmann did settle lawsuits with CNN, the Washington Post, and NBCUniversal for their coverage of the incident, but had a lawsuit against other outlets tossed out in federal court last year.
"Right now the only people that can bring defamation claims against anyone successfully are the rich and powerful. No one else can afford it," Andrade said. "How can a person right now making median income afford $100,000 to pay a lawyer to bring this lawsuit?"
But critics who spoke with BuzzFeed News said they believed that the bill would ultimately serve to benefit powerful public figures, who, as Petersen at the FCGA noted, are much more likely to be the subject of media reporting.
"I don't see where in this bill, they get anything anywhere that is protecting the little guy," Petersen said. "I don't see it."
Block with the FAF noted that "Citizen Facebookers" would also be impacted because the bill broadly covers any "utterance on the internet," such as a social media post or online review, as well as "any one presentation to an audience," such as a citizen who might speak at a public meeting.
"The only ones that I can see who benefit are the rich and powerful," Block said. "I know Governor DeSantis has said this is all about the little guy, but I don't see any benefits for the average joe. On the contrary, I think the average joe is going to be deeply hurt by this."
The combined effect of the bill, critics told BuzzFeed News, will be to limit media and public scrutiny of powerful figures by imposing hefty financial burdens should they make mistakes. Costs for insurance for media to defend themselves in court would likely skyrocket, putting small groups like the FCGA at risk. Ultimately, many outlets may decide some stories are just not worth the litigation risk, according to Hans, who called the bill an attempt to intimidate the press.
"Rather than going through a complex analysis about, Well, is this politician serving as a public figure when we talk about this thing or not? And how do we figure that out?, many organizations and reporters quite rationally will say, We're just not going to deal with that. We're not going to report on this," Hans said.
And while some may celebrate what they view as a right-wing Florida government going after a left-wing news media, the chill to public discourse would affect people of all political stripes. Fox News, after all, is currently the defendant in two of the most closely watched defamation lawsuits in the country.
"A lot of conservatives and supporters of Donald Trump and Ron DeSantis will look at this and say, 'Haha, tough noogies, New York Times and CNN and Washington Post!' But I don't think they're realizing how this could impact their local conservative radio station," Block said.
HB 991 is just the latest recent attempt by the Florida government to crack down on speech, whether it be in classrooms, universities, or protests at the state capitol, with DeSantis and his allies working to silence everyone from teachers to Disney. Many of these bills have already inspired copycats in other states, and given the governor's widely reported presidential ambitions, Petersen said people across the US should be focused on this latest assault.
"People need to be paying attention to what's happening in Florida," she said, "because our governor will run for president in the 2024 election, and he's made that quite clear that what he's trying to do is make Florida a model for the rest of the nation."