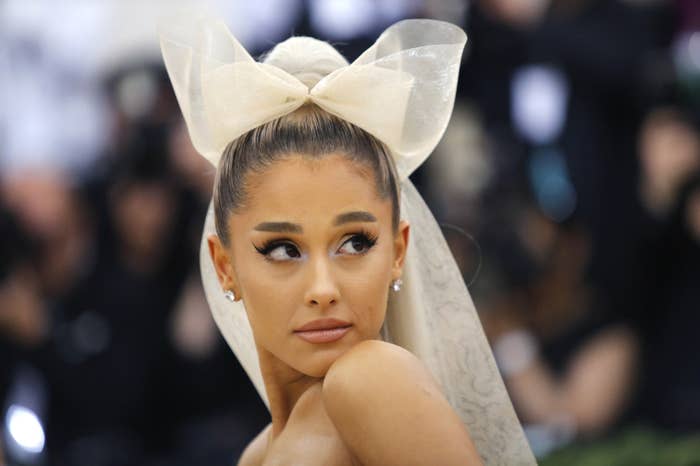 A paparazzi photographer filed a lawsuit against Ariana Grande Monday, alleging the singer violated copyright law by posting photos he took of her to her Instagram account.
Robert Barbera, a New York–based photographer, photographed Grande last year as she exited a building carrying a bag that read "Sweetener."
Two of the photos were then shared on Grande's official Instagram account Aug. 17, the day Grande released her album Sweetener. "Happy sweetener day," she wrote in the caption.
The Instagram post, which remains up on Grande's page, has received more than 3,390,000 likes. A screenshot of the photo was also filed as evidence in court: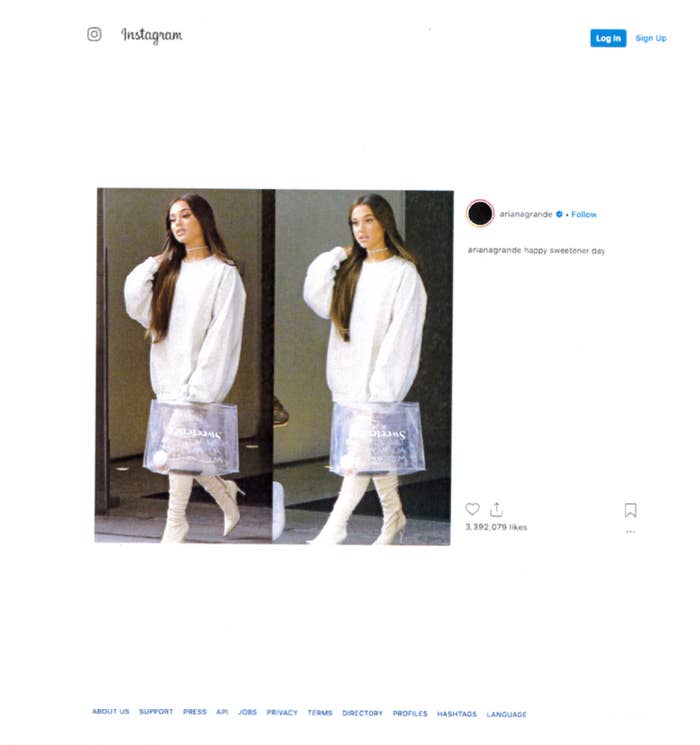 "[Grande] infringed [Barbera's] copyright in the Photographs by reproducing and publicly displaying the Photographs on the Instagram Page," he wrote in his lawsuit. "[Grande] is not, and has never been, licensed or otherwise authorized to reproduce, publically display, distribute and/or use the Photographs."
Barbera is suing for either the profits Grande earned from the photos or $25,000 for each pic.
Representatives for Grande didn't immediately respond to a request for comment from BuzzFeed News.
Grande is not the first celeb to land in legal hot water for posting a paparazzi photo.
BuzzFeed News reported in December that photo agencies have been targeting stars who use their pics — without credit — on their social channels.
In January, supermodel Gigi Hadid was sued by a photo agency for posting a pic it had taken of her to her 44 million Instagram followers.

Kim Kardashian West, Jennifer Lopez, 50 Cent, and Jessica Simpson have also been impacted.
Paparazzi photographers have seen their profits sink since the advent of social media, which has allowed celebrities to take control of their image and share their own photos with fans.
Read the lawsuit here: