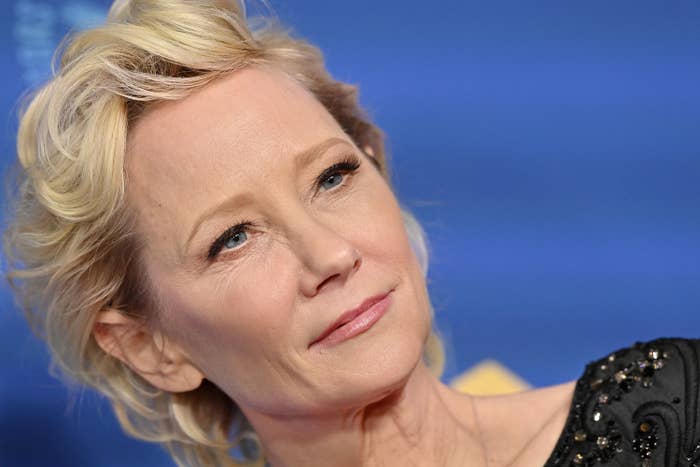 Anne Heche, the actor who achieved popular success in the 1990s with films like Volcano and Six Days, Seven Nights, and who became global tabloid fodder through her relationship with Ellen DeGeneres, has died. She was 53.
Holly Baird, a spokesperson for the Heche family, told BuzzFeed News the actor "was peacefully removed off life support" on Sunday.
Heche had been declared legally deceased on Friday as she was brain dead, but her heart was still beating due to a life support machine as medical workers worked to determine whether she was a match for organ donation.
"Today we lost a bright light, a kind and most joyful soul, a loving mother, and a loyal friend," her family and friends said in a statement on Friday. "Anne will be deeply missed but she lives on through her beautiful sons, her iconic body of work, and her passionate advocacy. Her bravery for always standing in her truth, spreading her message of love and acceptance, will continue to have a lasting impact."
Heche died at a Los Angeles hospital where she had been in a coma after she drove her car into a home in a fiery crash on Aug. 5. Her representatives had said that Heche was not expected to survive and that they were preparing to take her off life support after she suffered severe burns and a severe anoxic brain injury whereby all oxygen is cut off from the brain.
"Anne had a huge heart and touched everyone she met with her generous spirit," a representative for the Heche family earlier told media. "More than her extraordinary talent, she saw spreading kindness and joy as her life's work — especially moving the needle for acceptance of who you love. She will be remembered for her courageous honesty and dearly missed for her light."
Heche's ex-partner James Tupper also paid tribute to her in a Friday Instagram post. "Love you forever 💔," he wrote.
DeGeneres also expressed her heartbreak, writing on Instagram, "This is a sad day. I'm sending Anne's children, family, and friends all of my love."
Los Angeles police had been investigating the crash, which occurred moments after Heche was filmed speeding down a residential street and driving erratically, as a felony DUI. Police said preliminary blood tests showed she had drugs in her system.
However, on Friday, the LAPD said they will no longer be investigating the case. "When a person suspected of a crime expires, we do not present for filing consideration," the agency said in a statement to BuzzFeed News. "Any information or records that have been requested prior to this turn of events will still be collected as they arrive as a matter of formalities and included in the overall case.
LA County coroner's officials listed the cause of death as "inhalation and thermal injuries," with blunt trauma listed as a significant factor.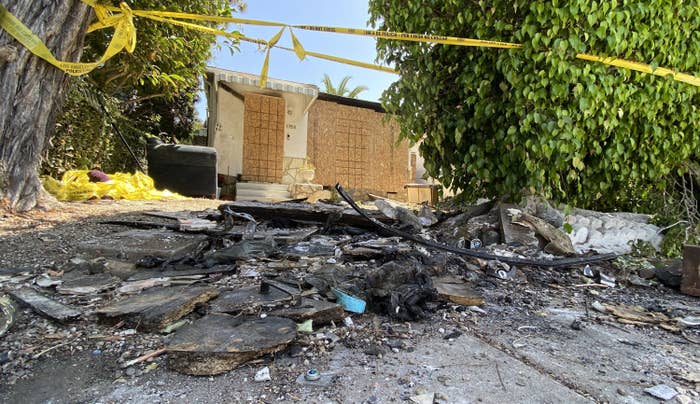 Having won a Daytime Emmy award in 1991 for her work on the soap opera Another World, Heche's first major film role was in 1997's Donnie Brasco, playing the suffering wife to Johnny Depp's undercover FBI agent, who infiltrates a mob family in 1970s New York. "Anne Heche does well with what could have been the thankless role," the New York Times reviewer wrote.
Heche's career bloomed in 1997 with bigger supporting parts in the disaster movie Volcano, slasher film I Know What You Did Last Summer, and political satire Wag the Dog, opposite Robert De Niro and Al Pacino.
That was also the same year Heche began dating DeGeneres, having met at an Oscars party. DeGeneres, who had just publicly come out as gay in a now-famous Time magazine cover story, joined Heche as her date on the Volcano premiere red carpet and the pair instantly become one of the most prominent same-sex couples in the world.
But Heche later claimed her career suffered as a result of anti-gay backlash. "I didn't do a studio picture for 10 years," Heche said in 2021. "I was fired from a $10 million picture deal and did not see the light of day in a studio picture."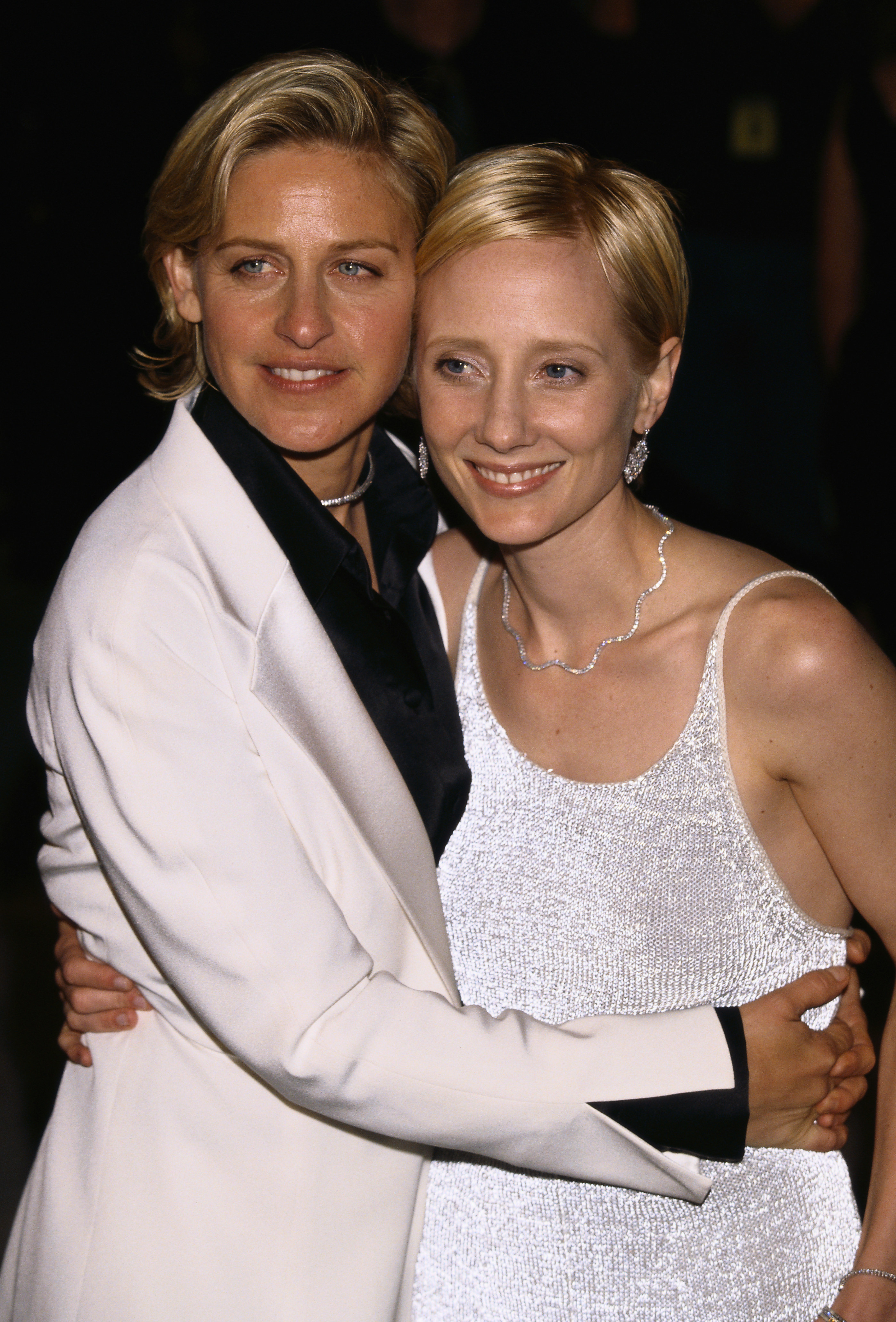 In 1998, Heche landed her first leading role opposite Harrison Ford in Six Days, Seven Nights, which saw the pair marooned on a deserted island. She later said Ford had personally intervened to make sure she got the part after the studio became hesitant due to her sexuality.
"He said, 'Frankly my dear, I don't give a damn who you're sleeping with. We have a romantic comedy to make. Let's make it the best one that's ever happened,'" she told the New York Post in 2021.
"That is why Harrison Ford is my hero," she continued. "To stand behind me at such a time when the force of what I was standing up for could have been toppled."
Heche starred in Gus Van Sant's 1998 remake of Psycho in the doomed motel guest role originally played by Janet Leigh in Alfred Hitchock's 1960 classic. But the film was poorly received by critics and audiences.
Her career soon began to regress and she would never again get top billing in a movie released in theaters. Instead, she played more supporting roles in films like Birth (2004).
Her relationship with DeGeneres ended in 2000, and Heche then suffered a mental health crisis, abandoning her car and entering a stranger's house.
Heche would later be married to camera operator Coleman Laffoon between 2000 and 2007, and she dated actor James Tupper for 10 years after meeting him on the set of Men in Trees. She had a son with each of them.
Heche also acted widely on television, appearing in small roles in Everwood, Nip/Tuck, Ally McBeal, and Hung.
In recent years, Heche acted in TV roles on Aftermath, The Legend of Korra, Quantico, and Chicago P.D. She was also a contestant on the 2020 season of Dancing With the Stars.
Although her career never reached A-list status, she later said that her boldness in going public with a same-sex relationship was one of the things she was most proud of.
"Those repercussions that happened, are to me what has created a part of the change," she said. "I'm a part of it. It is a badge of honor."
Heche is survived by her sons, Atlas and Homer, who also released a statement.
"After six days of almost unbelievable emotional swings, I am left with a deep, wordless sadness," he said. "Hopefully my mom is free from pain and beginning to explore what I like to imagine as her eternal freedom."