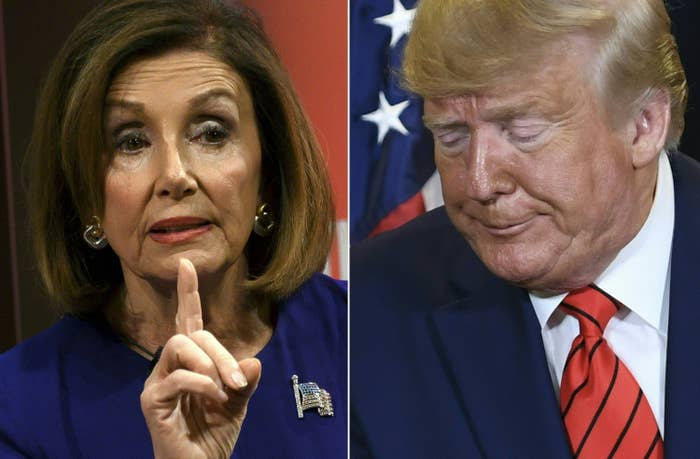 House Speaker Nancy Pelosi on Tuesday announced a formal impeachment inquiry of President Donald Trump, a historic moment prompted by reports that the US president had pressured Ukraine's president to dig up dirt on former vice president Joe Biden's family.
Pelosi's announcement came nearly two and a half years after the first Democrat in Congress called for impeachment proceedings against Trump.
Needless to say, Twitter was ready.
Some people joked about Pelosi taking her sweet time.
Others were just savoring the moment.
The news came at a time when there was just a lot to keep track of.
Earlier in the day, the UK's Supreme Court took the unprecedented step of ruling that Prime Minister Boris Johnson's decision to suspend Parliament was unlawful.
From all of us at BuzzFeed News, welcome to Impeachment Fever Fall!