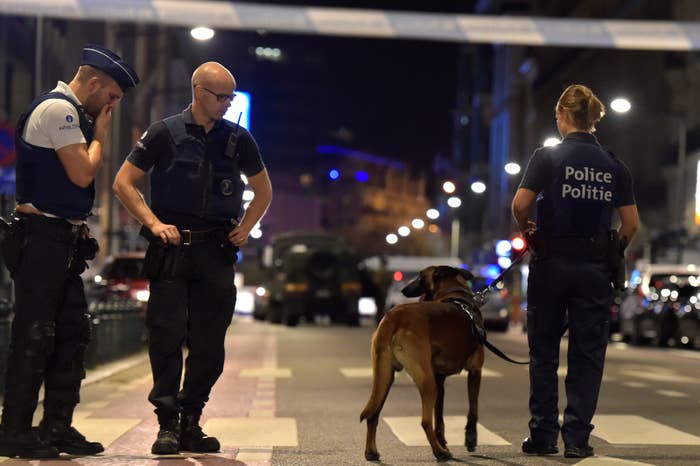 A man attacked soldiers in Brussels with a knife Friday night in a suspected act of terrorism, then, minutes later, another man with a knife injured two police officers in London.
The two attacks did not appear to be connected, according to Brussels' mayor.
The London police officers were left with minor injuries from detaining the suspect, the Metropolitan police said. In Brussels, one soldier was wounded in the face and another suffered a hand injury before the suspect was shot, the BBC reported.
The incidents came as European investigators continue to seek potential associates of the terror cell that struck Barcelona, killing 15 people.
In London, Metropolitan police said two officers saw a large knife in the car of a man as he stopped near a police vehicle in the area of Buckingham Palace around 8:35 p.m. As officers went to detain the 26-year-old man, they sustained minor injuries to their arms. They were treated by the London Ambulance Service and taken to a hospital, and the suspect was also taken to a hospital with minor injuries before being questioned.
By the early hours of Saturday, authorities said the man had been arrested under the Terrorism Act 2000, as well as on suspicion of grievous bodily harm and assault on police.
A further statement issued on Saturday morning said the man had reached for a 4-foot sword after deliberately driving into a police van. While being arrested he repeatedly shouted "Allahu Akbar", police said.
In Brussels, the suspect attacked three soldiers on patrol on Boulevard Emile-Jacqmain in the city's center around 8:20 p.m., Le Soir reported. Soldiers almost immediately gained control of the situation, Brussels Mayor Philippe Close told reporters, and it appears to have been an isolated incident.
The suspect, a man born in Somalia in 1987 who had no previous connection to terror groups, died after being shot by soldiers, Le Soir reported. Belgium's Crisis Center said it was considered an act of terrorism and a federal investigation is underway.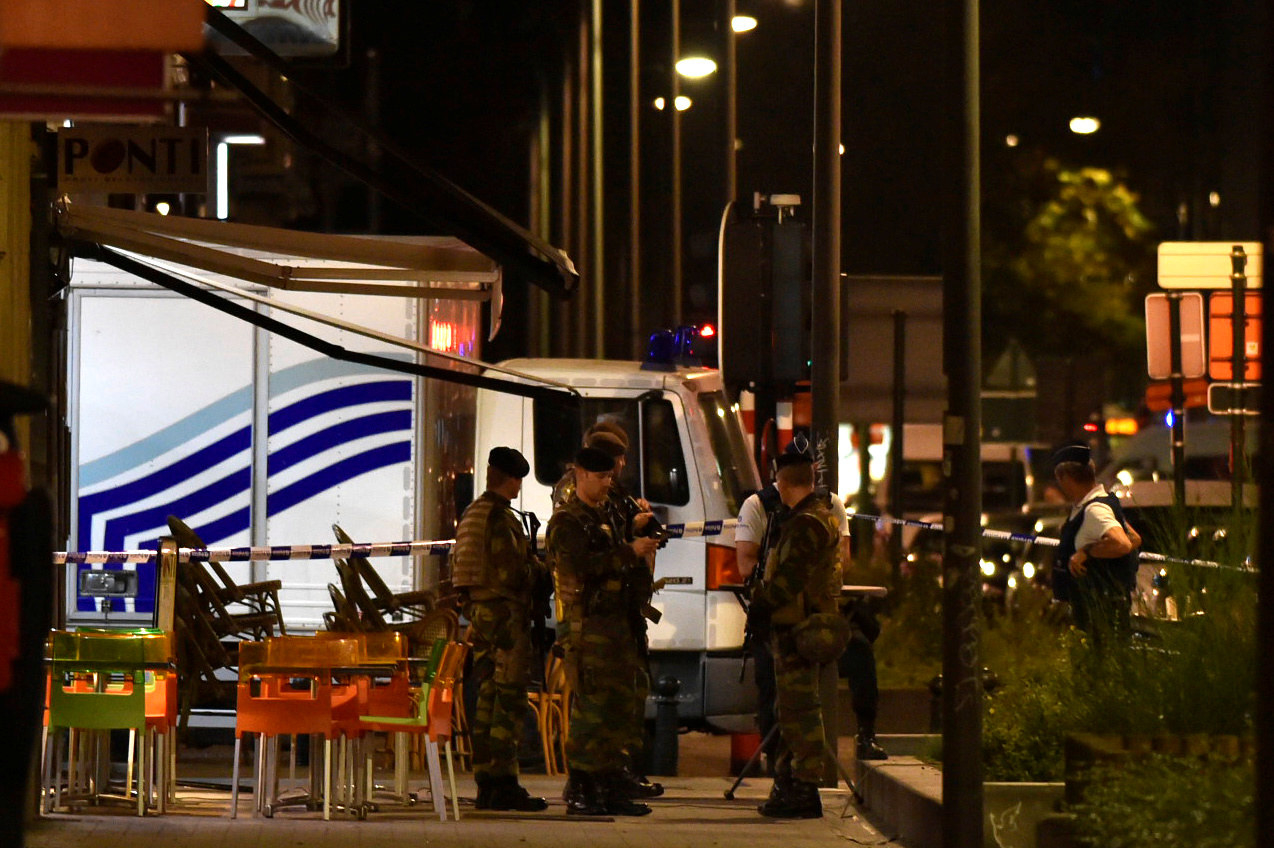 In the immediate aftermath, local shops and restaurants were told to close. Officers removed the attacker's body and erected a screen while investigation work continued.
Ellie Gerrans, a 27-year-old lawyer who lives in the city, told BuzzFeed News that she was temporarily kept out of her apartment by the police cordon.
"It was scary, but equally it's impressive that no one was hurt apart from the attacker," Gerrans said. "The whole thing was a bit amateur. The armed response was really quick; Brussels seems really prepared."