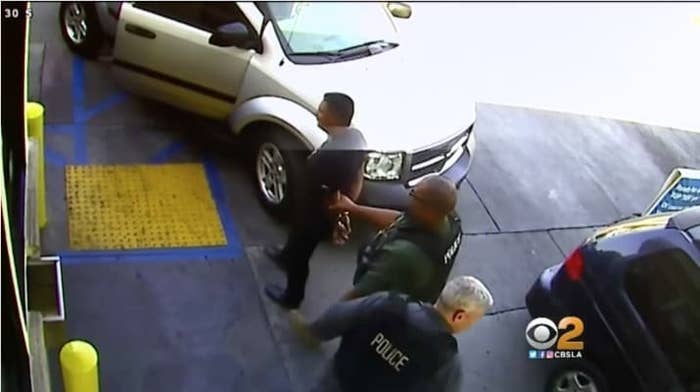 The undocumented Mexican man detained by Immigration and Customs Enforcement agents as he was taking his pregnant wife to the hospital is wanted for murder in Mexico, federal immigration officials said, but the man's lawyers, his family, and Mexican officials remained in the dark about key details of the alleged crime.
Joel Arrona Lara, 35, was detained by ICE officers last week at a gas station in San Bernardino, California, while driving his wife to a hospital, where she was scheduled to give birth by cesarean section.

On Saturday, an ICE spokesperson defended the detention, and said that Arrona Lara had been "brought to ICE's attention due to an outstanding warrant issued for his arrest in Mexico on homicide charges."

Officials said late Monday that they had received a request from Mexican prosecutors on July 24 for help in arresting Arrona Lara.
But in an interview with the Associated Press, Arrona Lara's lawyer said that as of Monday, he still had not seen any documentation related to a murder charge. Several Mexican officials told BuzzFeed News Monday they had no information about a murder charge or arrest warrant, but they were continuing to investigate. One added that they had not communicated with ICE on the matter.
ICE did not provide details about the crime Arrona Lara had allegedly committed. On Monday, the AP reported that an unnamed official in the Mexican state of Guanajuato confirmed Arrona Lara had been wanted in connection with a murder, but said he did not know the details of the case.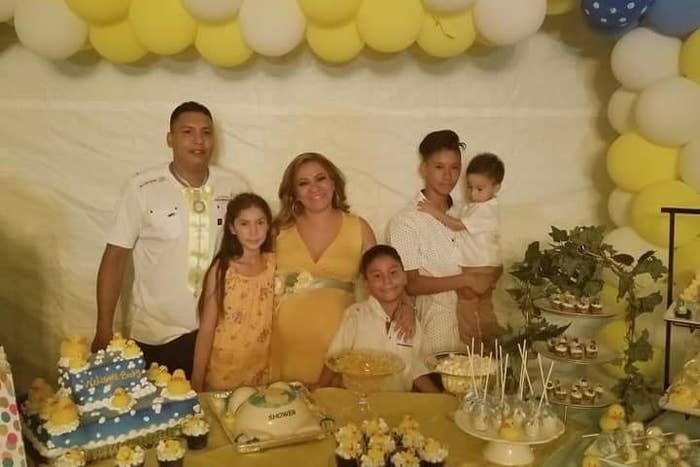 Arrona Lara's wife, Maria del Carmen Venegas, has said she believes authorities have confused her husband with his brother.
The brother, Julio Cesar Arrona Lara, does appear to have been wanted for murder in Mexico, according to a 2014 press release from the Guanajuato prosecutors' office. The release stated that an arrest warrant had been issued for Julio Cesar Arrona Lara, after he and others attacked a man in 2006 in the Mexican city of Léon.
The man later died of his injuries, and local police took Julio Cesar Arrona Lara into custody, according to the release. The others who had been present at the time of the attack were not named.
The murder took place around the same time that the younger Joel Arrona Lara and his wife immigrated to the United States without documentation. In the years since, they has started a family, settling in San Bernardino. The couple has five children, including an infant son born last week shortly after Arrona Lara was detained. All five kids are US citizens.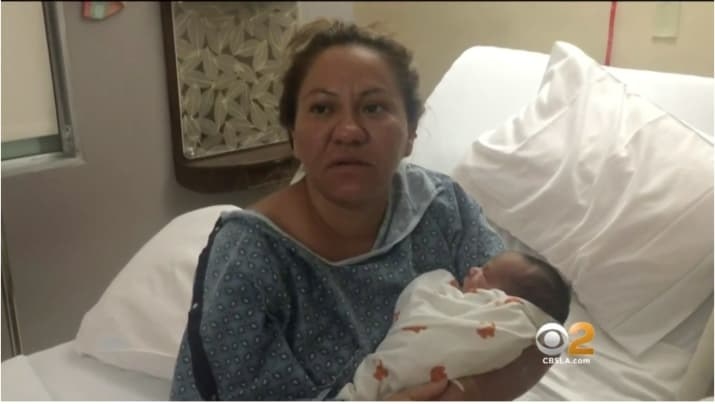 When ICE officers first approached the couple last week, Venegas said she and her husband were initially calm. "We thought that there had been a mistake," she told Telemundo. "My husband doesn't have a bad record, he doesn't drink. There was no reason to detain him."
Images of Arrona Lara being taken away in handcuffs and his pregnant wife sobbing sparked widespread outrage at US immigration authorities. Venegas spoke to Telemundo about the ordeal from the hospital, holding her newborn boy.

"My husband needs to be here," Venegas told the network. "He had to wait for his son for so long, and someone just took him away."