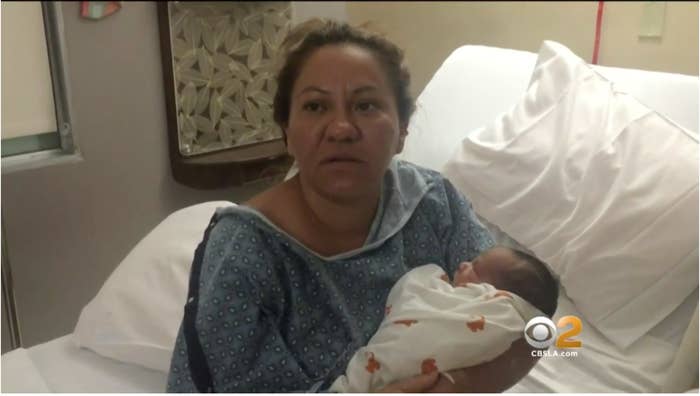 A 36-year-old man driving his pregnant wife to a Southern California hospital for a scheduled cesarean section was detained by Immigration and Customs Enforcement officers on Wednesday when the pair stopped for gas.
Maria del Carmen Venegas told Telemundo that her husband, Joel Arrona Lara, was driving her to the hospital for the birth of their fifth child, when multiple SUVs driven by ICE officers surrounded their vehicle as they pulled into a gas station near their San Bernardino, California, home.

The officers asked the two for identification, and she provided hers. Her husband, she said, had lost his. Arrona Lara is an undocumented immigrant from Mexico who came to the US 12 years ago.
"I told him we had copies at home, and that they could come with us. We were only three blocks away. They didn't accept that, and asked Joel to get out of the car," Venegas told Telemundo.
Her husband got out of the car and they checked him for weapons.
"At first, we were calm and we thought there was a mistake. My husband does not have a bad record and does not drink. There was no reason to detain him," she said.
But officers detained him and gave his wife a card, which had an ICE logo and a phone number on it, saying she could call for further information, before driving away with Arrona Lara.
"I realized that immigration had taken my husband," said Venegas, who had preeclampsia, a potentially life-threatening pregnancy condition.
Security footage, aired on KCBS-TV, shows Arrona Lara getting out of his car and being detained by ICE officers. Venegas is then seen crying while using a phone shortly after they drive her husband away.
She said she was "destroyed, very upset. I could not stop crying."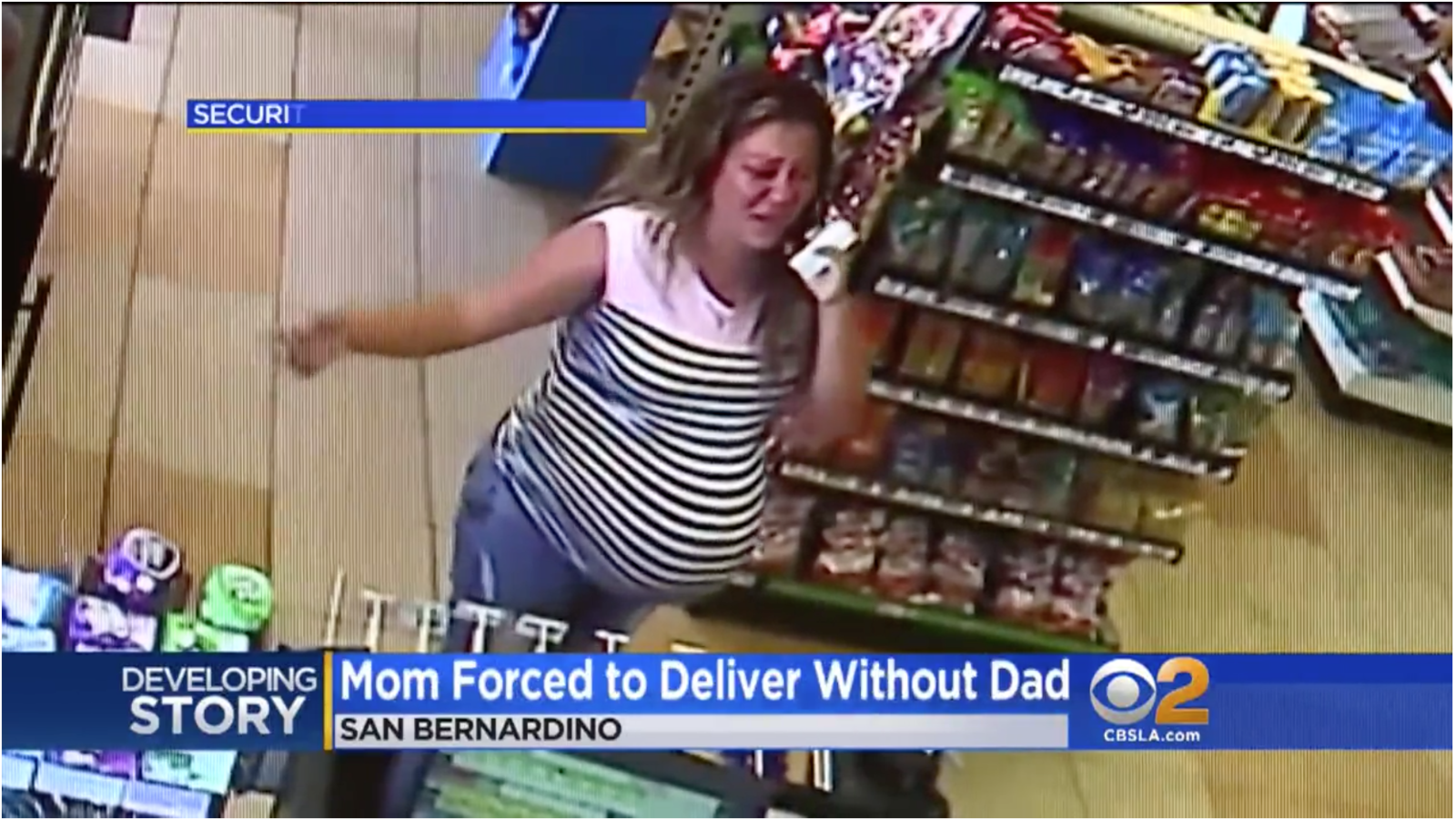 A spokesperson for ICE confirmed to BuzzFeed News that Arrona Lara was detained after living in the US illegally.
Mr. Arrona-Lara, a citizen of Mexico illegally residing in the United States, was taken into custody Wednesday by ICE Fugitive Operations Team officers in San Bernardino, Calif. Mr. Arrona-Lara is currently in ICE custody pending removal proceedings with the Executive Office for Immigration Review (EOIR).

ICE continues to focus its enforcement resources on individuals who pose a threat to national security, public safety and border security. ICE conducts targeted immigration enforcement in compliance with federal law and agency policy. However, ICE will no longer exempt classes or categories of removable aliens from potential enforcement. All of those in violation of the immigration laws may be subject to immigration arrest, detention and, if found removable by final order, removal from the United States.
The agency initially did not say if he had a criminal record but later confirmed that Arrona-Lara had an outstanding warrant for homicide charges in Mexico.

"In this case, not only did they put the life of the mother in danger, but also that of the child, who is a citizen of this country," Emilio Amaya García, Arrona Lara's lawyer, told Univision.

Arrona Lara "wasn't the person ICE was looking for," the lawyer said, calling the arrest "collateral."
After her husband was detained, Venegas drove herself to the hospital, where she gave birth to a baby boy.

"Very bad. I feel very bad right now," she told KCBS on Friday, speaking in Spanish from a hospital bed while holding her newborn son.
"My husband needs to be here," said Venegas. "He had to wait for his son for so long, and someone just took him away."
CORRECTION
Joel Arrona Lara's name was misspelled in an earlier version of this post.