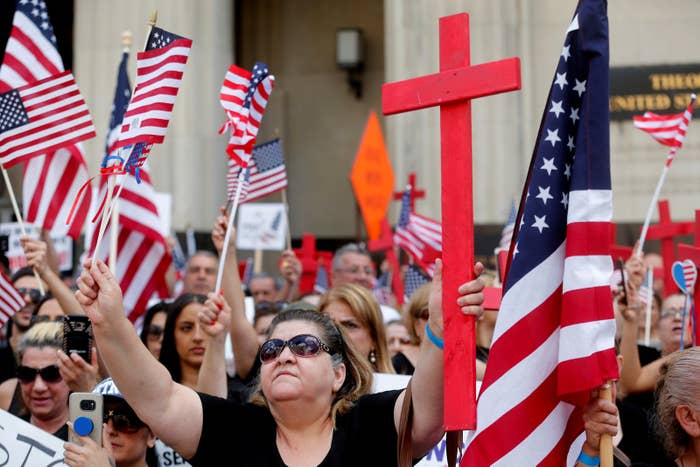 A judge temporarily halted the deportation of more than 100 Iraqis who had been living in the Detroit area after lawyers argued being sent back to their home country would be a death sentence.
Judge Mark Goldsmith did not decide whether or not the threat of religious persecution was reason to allow the Iraqi nationals to stay in the US. Instead, he on Thursday put a pause on their removal proceedings as he considers whether the court has authority over their cases.
"The Judge's action blocking our clients' removal was legally correct and may very well have saved numerous lives," said Lee Gelernt of the American Civil Liberties Union, which is representing seven individuals as well as others like them.
The judge has 14 days to determine whether the case may move forward in federal court. If not, the deportations will proceed.
The ACLU has argued that the Iraqis — who include Christian and Muslims, some of whom have lived in the US for decades — should not be deported because of the persecution, torture, or death they could face in Iraq.
"They should have a chance to show that their lives are in jeopardy if forced to return," Gelernt said.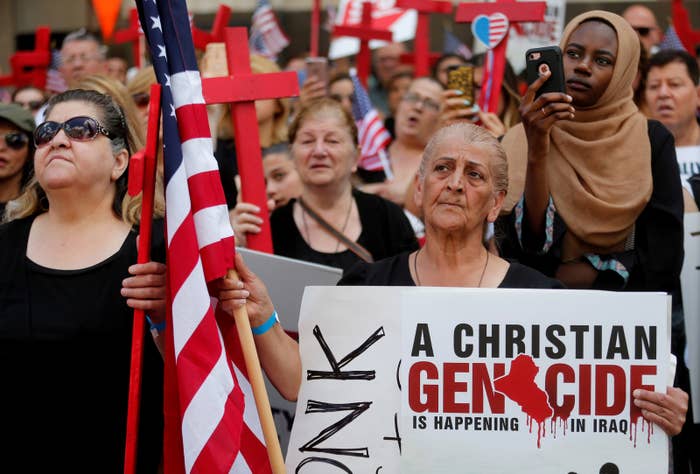 An Immigration and Customs Enforcement spokesman previously said that none of the individuals qualified for relief from deportation. Each of them has a criminal record, ranging from burglary to sexual assault and homicide, and an immigration judge ordered deportation after "full and fair immigration proceedings," ICE said.
The Iraqis were arrested in sweeps earlier this month in suburbs of Detroit, which is home to one of the largest Chaldean communities in the country. Chaldeans are Christians from Iraq, and many have immigrated to Detroit since the 1920s.
Family members told local media that some of the men arrested and scheduled to be deported had years ago committed only petty crimes for which they had already served time. But under a recent agreement with the US, Iraq agreed to take back its nationals eligible for deportation. The years of backlog resulted in the number of arrests earlier this month, ICE said.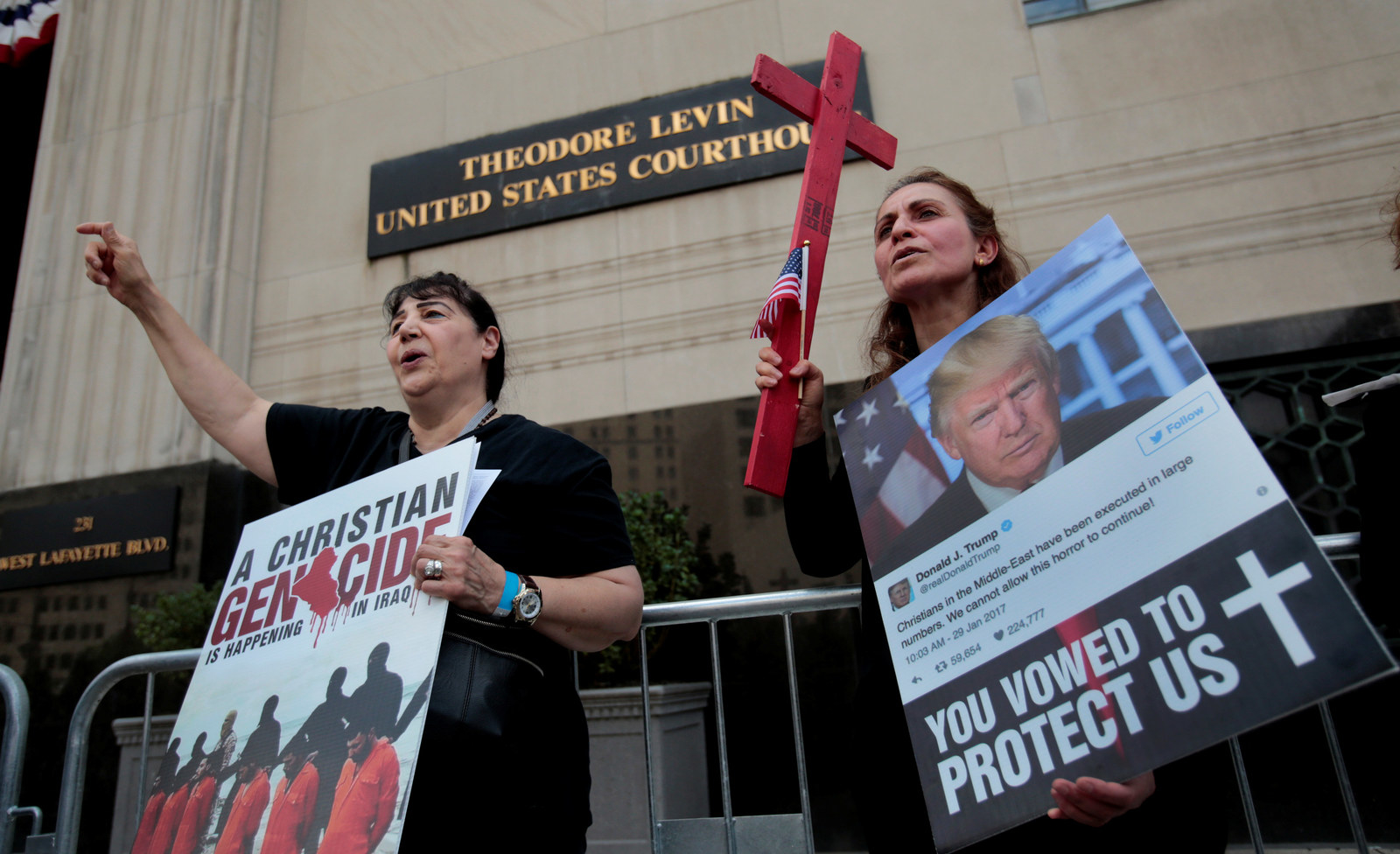 At a hearing on Wednesday, supporters of the Iraqis facing deportation protested, carrying crosses and American flags. One woman held a sign appealing to President Trump, "You vowed to protect us!"
During the campaign trail, Trump spoke with sympathy for Christians who had faced violence in Iraq and Syria. Those views prompted some Chaldean Americans to vote for him; MLive.com asked one man if he regretted that.
"Hell yeah, I regret it," he said.