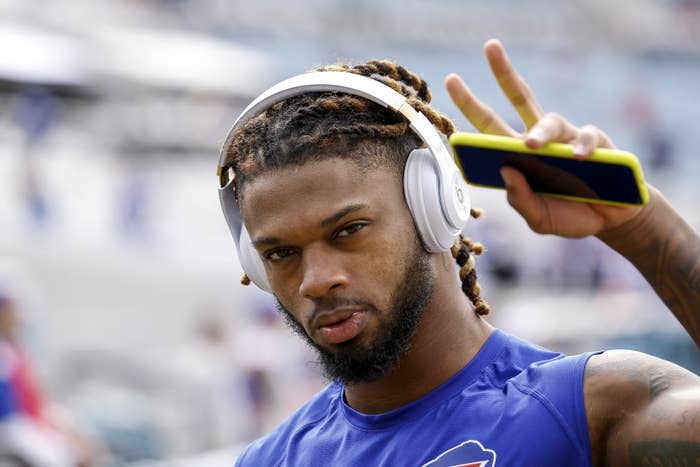 Buffalo Bills player Damar Hamlin was discharged from the hospital on Wednesday and is returning home after a remarkable recovery from a cardiac arrest that he sustained during a game last week.
"We have completed a series of tests and evaluations, and in consultation with the team physicians, we are confident that Damar can be safely discharged to continue his rehabilitation at home and with the Bills," said his medical care team at the Buffalo General Medical Center/Gates Vascular Institute.
Hamlin was admitted to the Buffalo hospital on Monday after being released from the University of Cincinnati Medical Center, where he made significant improvement over the course of a week of treatment.
The Bills safety suffered a cardiac arrest after being hit in a tackle while playing the Cincinnati Bengals on Jan. 2. He collapsed on the field after the hit, and medics performed CPR on him for more than 10 minutes as his teammates and fans watched in anguish.
The 24-year-old was in critical condition following his injury but made "significant progress" after several days of treatment, his care team said. Three days after he was admitted, doctors announced that his neurological function was intact and that he was holding hands with his loved ones and able to communicate via writing.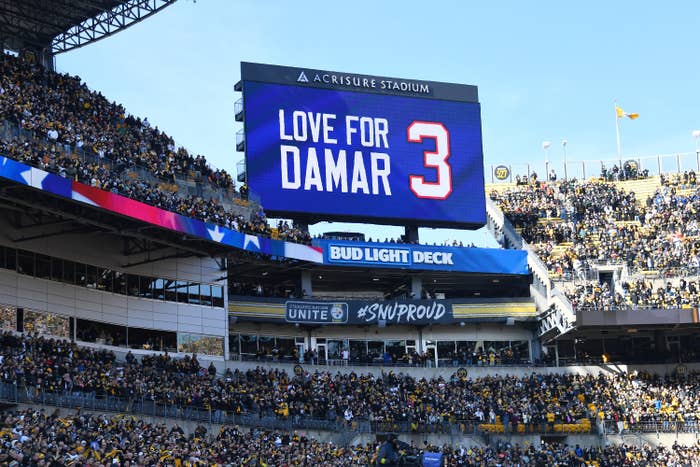 His breathing tube was removed the next day, allowing him to talk, and he was able to breathe on his own.
Hamlin was rooting for his team when he woke up at the hospital, doctors said. His first question was whether the Bills had won the game that he was injured in.
It's unclear when he will be able to return to practice. Bills coach Sean McDermott said Hamlin's health was a priority.
"We're grateful, first and foremost, that he's home with his parents and his brother, which is great," McDermott said at a press conference Wednesday. "His health is first and foremost on our mind as far as his situation goes. And then when he feels ready, we'll welcome him back."