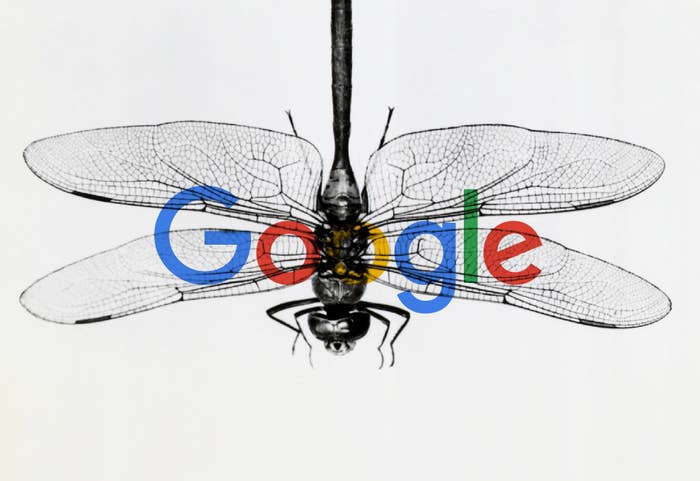 A list that names seven employees who say they quit their jobs at Google over a lack of corporate transparency is circulating within the company's ranks. The departures follow the controversial revelation of Google's work on Project Dragonfly, a censored search app for the China market. Employees shared the list of names on an email list dedicated to discussions of ethics and transparency issues at Google.
While current employees declined to provide the list itself or to specify most of the names on it, three sources familiar with the matter confirmed the existence of the list, which is made up largely of software engineers whose experience at Google ranges between one and 11 years. Google declined to comment on the list.
One of the names on the list is that of former Google senior scientist Jack Poulson, who worked for the company in Toronto before resigning over Dragonfly last month. Like the majority of Google employees, Poulson first learned about Dragonfly from the Intercept's story about the project, which said Google had already demonstrated Dragonfly for the Chinese government and that it could launch within six to nine months. Poulson said he was "shocked" by the news.
"If it was true, I was pretty sure immediately I couldn't continue working there," he told BuzzFeed News.
When Poulson resigned in August, he said he only planned to share his concerns about Dragonfly with those inside Google. But when Google didn't respond to a group of human rights organizations that presented it with a letter arguing that Dragonfly is unethical and asking the company to kill the project, Poulson felt compelled to share his opinion with the public.
"I'm offended that no weight has been given to the human rights community having a consensus," he said. "If you have coalition letter from 14 human rights organizations, and that can't even make it into the discussions on the ethics behind a decision, I'd rather stand with the human rights organizations in this dispute."
Regarding Poulson's departure, a spokesperson for Google said, "It is our policy to not comment on individual employees."
The revelation of Dragonfly provoked an immediate backlash within the company's rank and file, who have high expectations for transparency from executives because of Google's stated corporate values. One employee who'd been asked to work on the project decided to quit, another transferred teams, and internal forums were flooded with thousands of posts, comments, and emails debating the ethics of the project.
In the days that followed, over 1,000 employees signed a list of demands, called a "Code Yellow on Ethics," that included calls for increased employee oversight and third-party ethical reviews of certain projects. In his resignation letter, Poulson said he called for Google executives to address the Code Yellow demands. To date, that letter has over 1,700 signatures, and those interested in discussing issues of ethics and transparency have been planning to meet in person, sources said.
The controversy over Dragonfly followed closely on the heels of another ethical conflict at Google. In March, employees learned Google was working with the Pentagon to build artificially intelligent technology to be used in drone warfare. As with Dragonfly, some employees were shocked and angered by the news of the initiative, called Project Maven, and thousands signed a petition asking Google to cancel the contract. After a dozen engineers quit and cited Maven as the reason, Google agreed not to renew the contract when it expires this year.

After a two-week-long silence regarding Dragonfly, Google executives first addressed the company's plans for China at an all-hands staff meeting held a month ago, which was interrupted when executives realized attendees were leaking details of the meeting to the press. At the meeting, Google CEO Sundar Pichai said the company is not planning to launch a search product in China in the near term.
Google executives and employees alike look down on leaks, and sources who spoke with BuzzFeed News were concerned about the repercussions they might face for talking to the press. A source familiar with the situation told BuzzFeed News that Google has banned employees from livestreaming all-hands meetings on personal computers.
"We've been investing for many years to help Chinese users, from developing Android, through mobile apps such as Google Translate and Files Go, and our developer tools. But our work on search has been exploratory, and we are not close to launching a search product in China," a spokesperson for Google said regarding this story.
But Poulson said even exploratory work done without the full knowledge of employees is a cause for concern. Following Project Maven, Google released a set of AI ethics principles that promised, among other things, not to "design or deploy AI" that "contravenes widely accepted principles of international law and human rights."
"We can debate whether or not [Dragonfly] was going to be deployed, but that's almost irrelevant because the AI ethics claim that they promise not even to design it," Poulson said. "At what stage do engineers have a voice? … What I worry about is, once something is built and is ready to launch, the power has been transferred out of the engineers' hands to a small group of people's hands. You've effectively de-democratized the ethics of the development project."