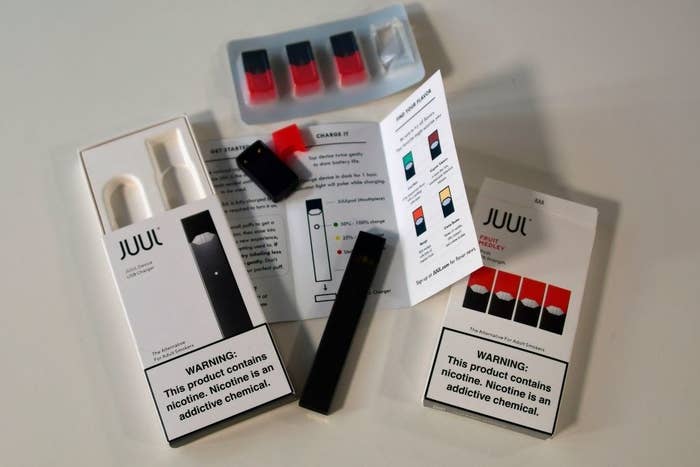 The Food and Drug Administration (FDA) seized "over a thousand pages of documents" from Juul Labs during an unannounced visit to the e-cigarette maker's headquarters in San Francisco last Friday, the agency said.
Officials sought more information about Juul's sales and marketing practices — particularly to young people — following a request in April. The FDA asked the company for documents and research to better understand the device's popularity and appeal among kids.
The Juul is a trendy USB-shaped vaporizer that provides a potent dose of nicotine to users. It's supposed to be an alternative to tobacco cigarettes for adult smokers, but with a discrete design and flavors like crème brûlée, it has become wildly popular among teens — sparking concern among parents, schools, and public health officials.
Besides the highly addictive nicotine, the health effects of the Juul are not completely known, although more research is being conducted.
The surprise inspection is just one of many actions that the FDA is taking to stop children and teens from using e-cigarettes.
Just last month, Commissioner Scott Gottlieb declared youth vaping an "epidemic" in the US and announced an unprecedented crackdown on Juul and four other e-cigarette manufacturers. The agency threatened to ban flavored products if the companies couldn't prove they could curb use among minors.
"We are committed to taking all necessary actions, such as inspections and advancing new policies, to prevent a new generation of kids from becoming addicted to tobacco products," the agency said of the inspection, in a statement sent to BuzzFeed News.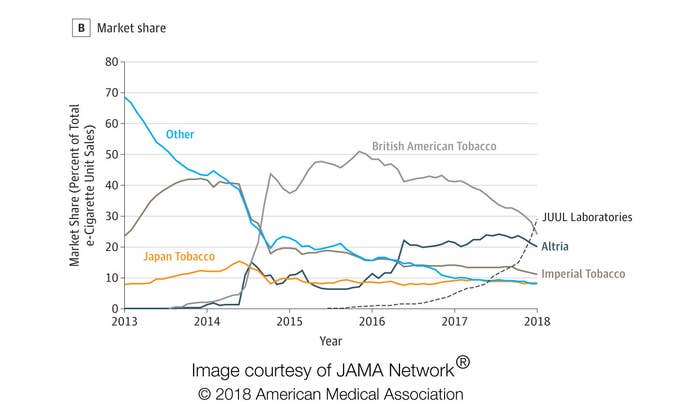 The Juul, often dubbed the "iPhone of e-cigs," has gained unparalleled popularity in the last year, dominating the e-cigarette market.
According to new research on e-cigarette sales in the US that was published Tuesday in the journal JAMA, Juul Laboratories sales increased 641% from 2016 to 2017. By the end of 2017, Juul comprised 29% of total e-cigarette sales, giving it the greatest market share of any manufacturer.
Last week's inspection wasn't the first time the e-cigarette startup received a visit from officials in person. Earlier this year, the FDA conducted inspections of several Juul manufacturing facilities. "The purpose of these inspections was to determine compliance with all applicable FDA laws and regulatory requirements," the agency said.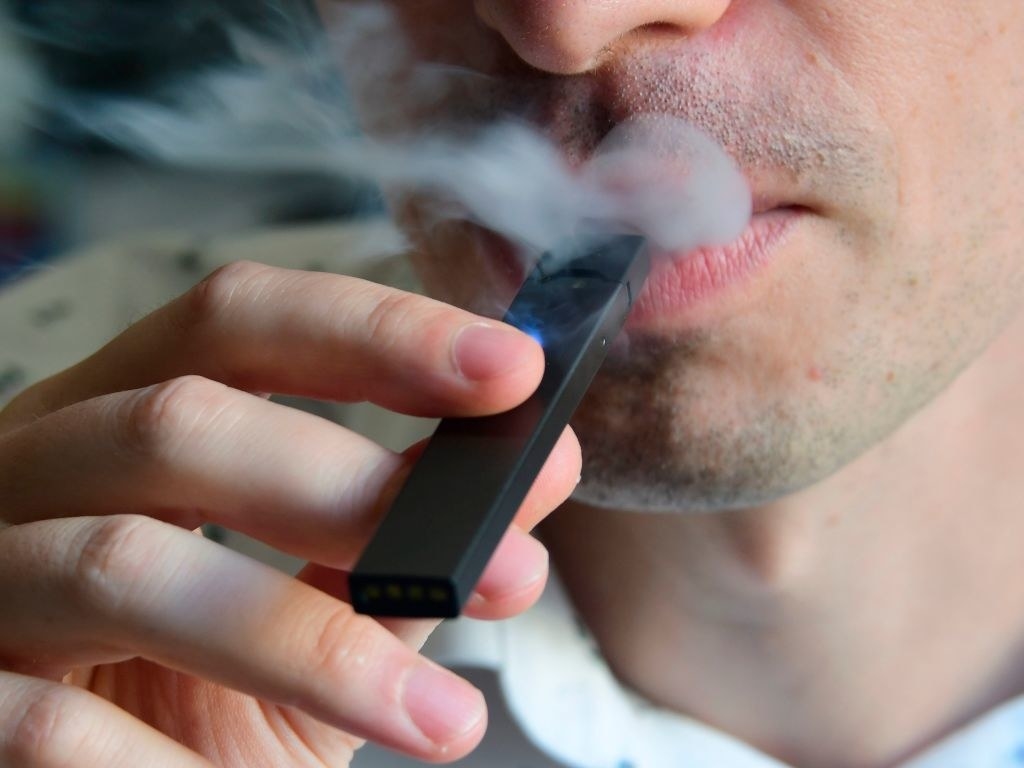 The FDA conducted a "nationwide blitz" this summer against online and brick-and-mortar retailers, dishing out thousands of warning letters and hefty fines to those who sold e-cigarettes, including the Juul, to minors.
Juul has said it discourages use among minors and even raised the age requirement to purchase the device from its website to 21. The legal minimum age to purchase e-cigarettes in the US is 18. However, kids are still getting their hands on the Juul — and some parents have already sued Juul Labs, claiming it made their children addicted to nicotine.
"The new and highly disturbing data we have on youth use demonstrates plainly that e-cigarettes are creating an epidemic of regular nicotine use among teens. It is vital that we take action to understand and address the particular appeal of, and ease of access to, these products among kids," the agency said.
"We are committed to preventing underage use, and we want to engage with FDA, lawmakers, public health advocates and others to keep JUUL out of the hands of young people," Juul's CEO Kevin Burns said in a statement sent to BuzzFeed News.
UPDATE
This post has been updated to include a statement from Juul's CEO.