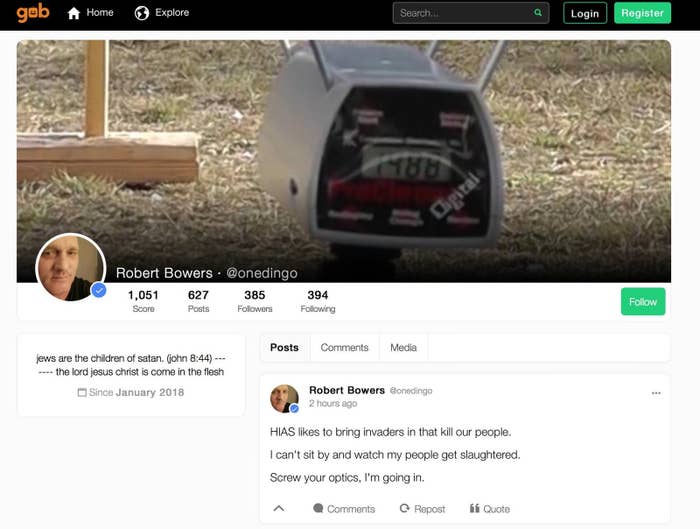 The man suspected of opening fire inside a Pennsylvania synagogue Saturday morning, killing 11 and injuring at least 6 others, was a neo Nazi who railed against Jews, immigrants, and refugees and pushed a white supremacist agenda online.
Robert Bowers of Pittsburgh allegedly opened fire inside the Tree of Life synagogue in the Squirrel Hill neighborhood, according to authorities. After a shootout with police, officers arrested Bowers at the scene and transported him to a nearby hospital where he was treated for gunshot wounds. Four police officers were also injured.
Bowers, 46, faces a total of 29 federal charges, including 11 counts of obstruction of exercise of religious beliefs resulting in death, 11 counts of use of a firearm to commit murder, four counts of obstruction of exercise of religious beliefs resulting in bodily injury to a public safety officer, and three counts of discharge of a firearm in relation to a crime of violence, federal authorities announced Saturday evening.
During the shooting, the suspect said he wanted all Jews to die, according to police dispatch audio.
"Suspect talking about all these Jews need to die. We're still communicating with him," one officer can be heard relaying over the radio. Shortly after, another officer radioed in that the gunman is talking about killing Jews. "He doesn't want any of them to live."
Bowers was active on Gab, a messaging platform that prides itself on championing free speech and is popular among supporters of the alt-right and others whose views may have gotten them ejected from other platforms.
Using the alias OneDingo, Bowers shared and wrote vitriolic posts and memes attacking Jews, as well as Muslims, calling them "filthy" and "evil," while he argued for their eradication from Western civilization.
The text under his profile picture read, "jews are the children of satan. (john 8:44) — —- the lord jesus christ is come in the flesh."
Shortly before the massacre, Bowers mentioned HIAS, a Jewish nonprofit that helps refugees, in a Gab post, writing, "I can't sit by and watch my people get slaughtered. Screw your optics, I am going in."

A few days before the attack, the suspect wrote, "Daily reminder: Diversity means chasing down the last white person."
Last month, he also shared an image of three handguns, calling them "my glock family."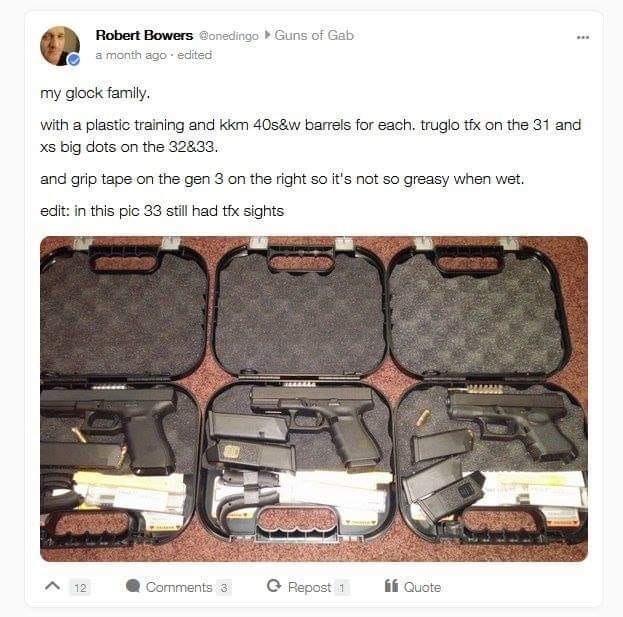 His profile, which said he had been active since January 2018, was removed around 11:30 a.m. ET Saturday.
In a statement, Gab said it disavows "all acts of terrorism and violence." The company said that it was alerted to a user profile that matched the suspect's name and subsequently backed up all the user's data, suspended the account, and contacted authorities.
"Words are not bullets. Social media posts have a body count of zero. The sole responsibility for today's horrific actions lies with one person," the company tweeted. "We will do everything in our power to work with law enforcement to see that justice is served."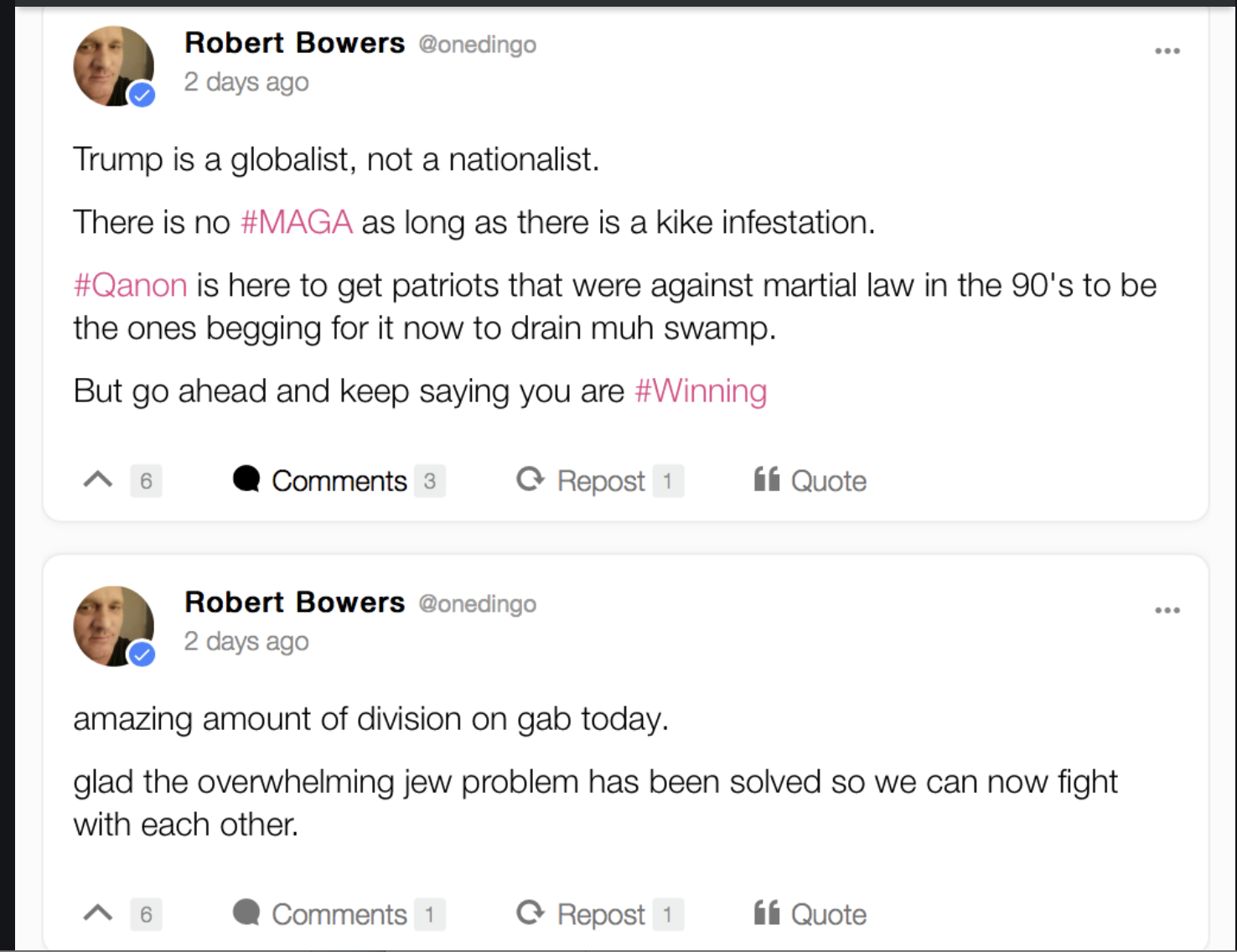 Bowers also said he disliked President Trump, calling him a "globalist, not a nationalist" in one Gab post.
According to his social media profiles, the gunman believed Jews controlled the president and vowed that he did not vote for him and has never "touched a maga hat."
"There is no #MAGA as long as there is a kike infestation," Bowers wrote in another post.
According to online records, the suspect had no criminal history and was not affiliated with any political party.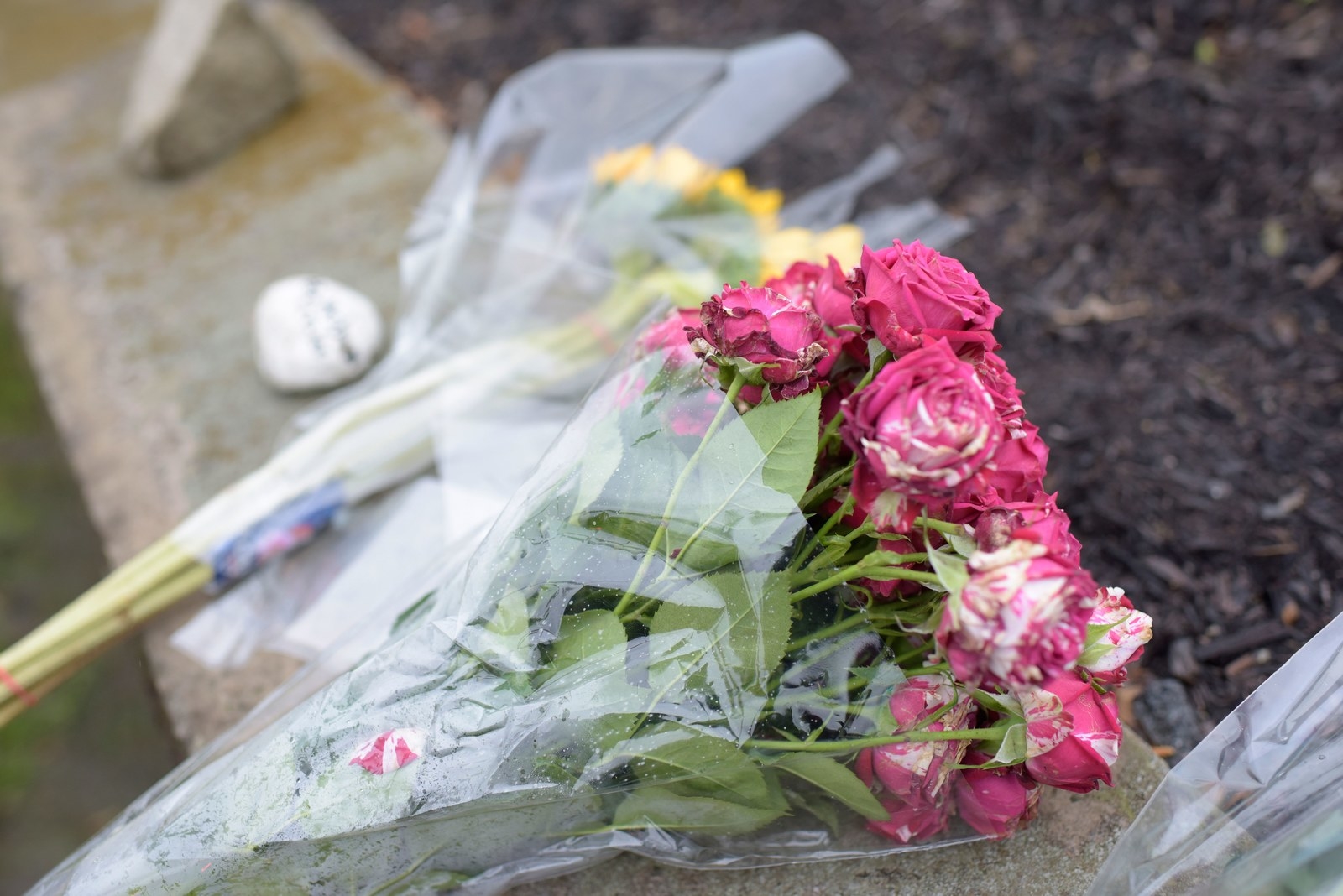 Bowers frequently targeted HIAS for supporting refugees and migrants. A few weeks ago, he attacked HIAS for bringing in "hostile invaders to dwell among us" and posted a link to the organization's website.
He often reposted content blaming Jews for the massive caravan of migrants in Central America attempting to seek asylum.
Mark Hetfield, the president and CEO of HIAS, said the organization had been unaware of Bowers' comments about them and their work helping resettle refugees in Pittsburgh.
"We do not monitor that site. But I suppose we should," he told BuzzFeed News.
Hatfield explained that last Saturday more than 300 synagogues across the country had taken part in a Shabbat service welcoming refugees. "This the following week; it's just devastating," he said.
"We're in a state of shock, of course," he added. "I guess what's so upsetting is that we're in an environment now that people can spout off anti-Semitic, anti-refugee, anti-other hate speech, and it seems to be tolerated."
"It's just everywhere. Hate speech seems to be becoming an epidemic in this country," said Hatfield.
He called on social media networks to be more proactive in shutting down hate speech.
"They do and all of us do, we all have a role to play here," he said. "We need to be vigilant about this and act on it."
Stephanie K. Baer contributed reporting.