In his first televised comments on Saturday's deadly mass shooting at a Pittsburgh synagogue, President Donald Trump appeared to place some blame on officials at the house of worship for not having stronger security.
"This is a case where if they had an armed guard inside, they might have been able to stop him immediately," Trump told reporters. "They didn't. And he was able to do things that unfortunately he shouldn't have been able to do."
Authorities in Pennsylvania said 11 people were killed when a gunman opened fire during a Shabbat service involving children at the Tree of Life synagogue in the Squirrel Hill neighborhood. At least four police officers were also shot.
Many synagogues across the country have had security measures in place for years specifically because of anti-Semitism, amid a dramatic rise in hate crimes and violence in other places of worship. Anti-Semitic incidents jumped 57% in 2017, according to the Anti-Defamation League, which tracks anti-Semitic violence and other hate crimes in the US.
A former president of the Tree of Life, Michael Eisenberg, said that synagogue officials had worked with a security expert about what to do in an active shooter situation.

"It was a major concern for me, for us. We were working with the Department of Homeland Security to evaluate exit routes," he told reporters outside the synagogue Saturday, saying they'd also worked with other synagogues to prepare for active shooter situations.
Nathan Diament from the Union of Orthodox Jewish Congress of America told CNN on Saturday that most synagogues had security plans in place, ranging from police officers stationed outside the synagogue during services to trained volunteers.
When Trump spoke on Saturday morning, investigators had not spoken publicly about what security, if any, was in place at the Tree of Life during the service. Wendell Hissrich, the city's public safety director, later said they weren't aware of any security at the building on Saturday.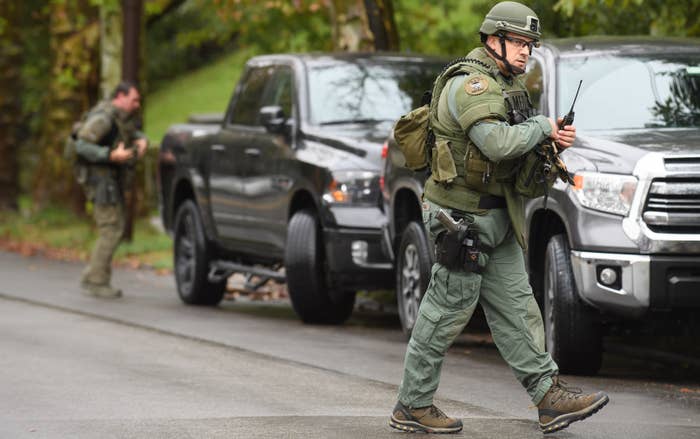 "They didn't have any protection," Trump told reporters less than three hours after the shooting as first responders still worked to secure the synagogue and its surrounding area. "They had a maniac walk in, and they didn't have any protection. And that is just so sad to see. So sad to see. The results could have been much better."

When asked by media if he was suggesting religious buildings needed to have armed guards, Trump said he "hate[s] to think of it that way" but that the world was violent.

"Now, isn't it a shame that you even have to speak that way? That we even have to think of that inside of a temple or inside of a church? But certainly the results might have been far better," said Trump.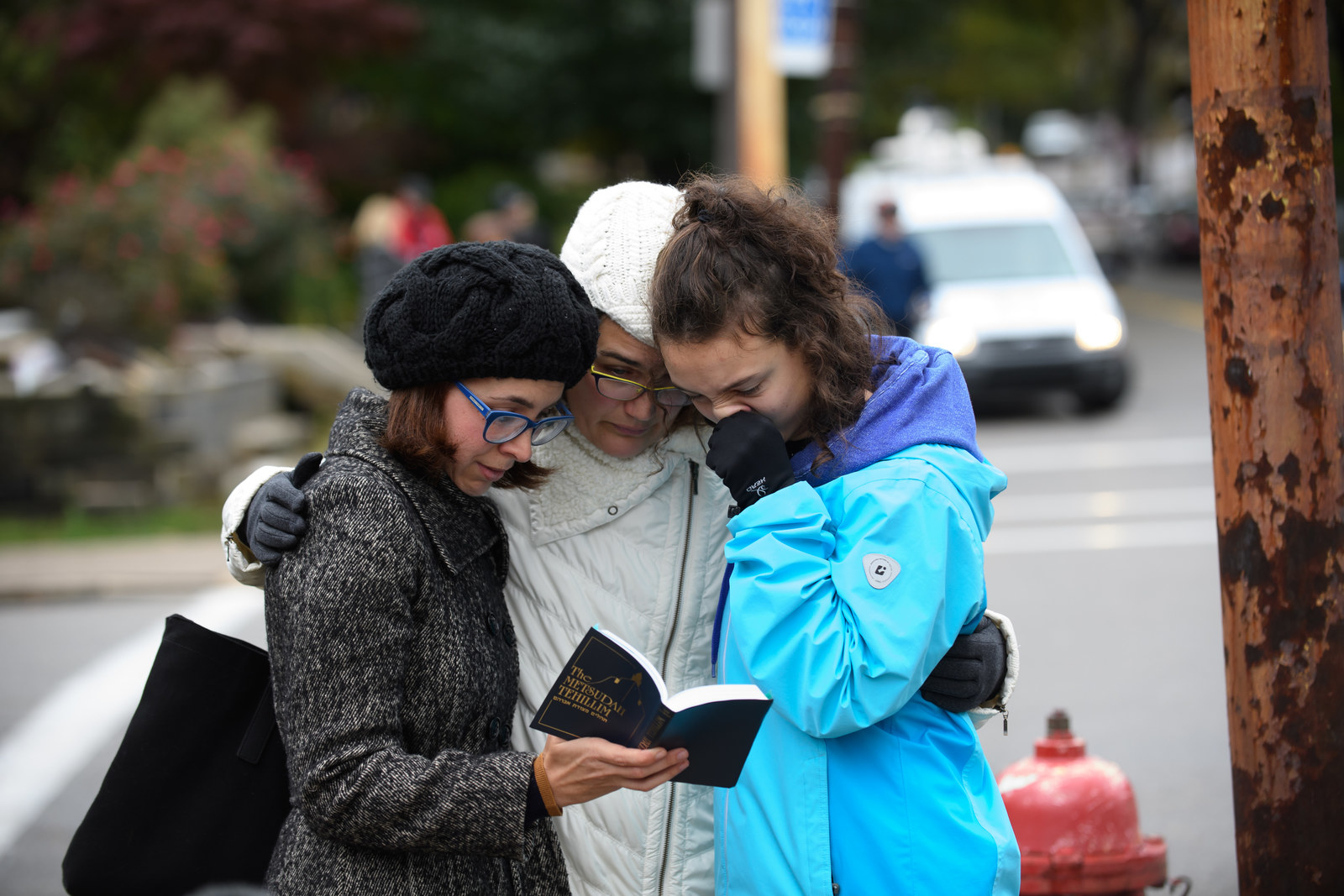 When asked if his administration needed to reexamine gun regulations, Trump said gun regulation "has little to do with it."
Instead, the president brought up the death penalty, saying that shooters at temples and churches should receive it.
"When people do this, they should get the death penalty and shouldn't have to wait years and years. Now the lawyers will get involved and everybody's going to get involved and we'll be 10 years down the line," said Trump.
The death penalty is part of Pennsylvania's legal system, although the governor put a temporary ban on it in 2015, pending a review.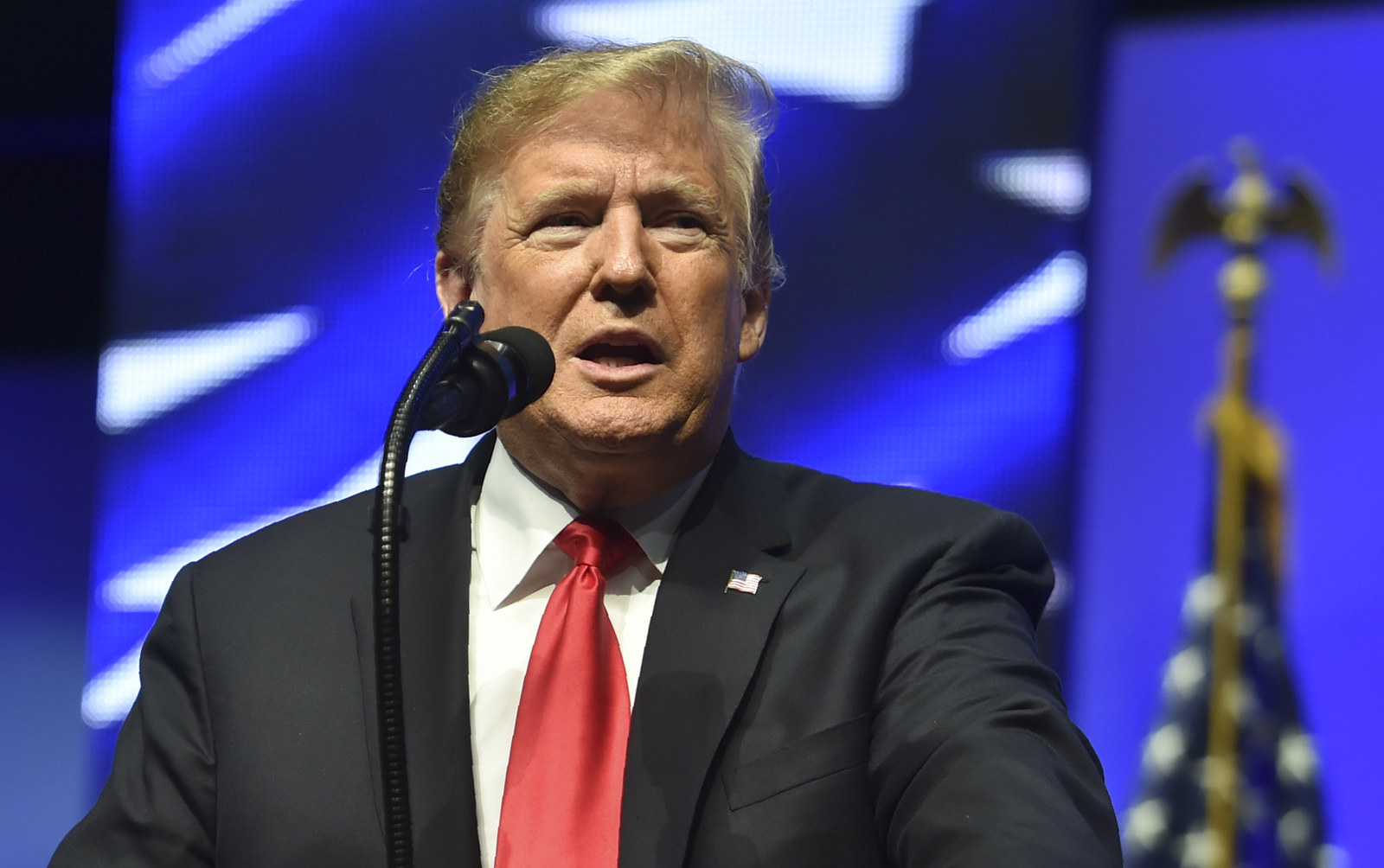 Although he didn't initially refer to the incident as an anti-Semitic attack, Trump later said at a boisterous event in Indiana that there had been "a horrific shooting targeting and killing Jewish Americans."
"This wicked act of mass murder is pure evil, hard to believe, and, frankly, something that is unimaginable," he said. "Our nation and the world are shocked and stunned by the grief. This was an anti-Semitic act."
The president made the comments at the beginning of his remarks at the national FFA convention in Indianapolis, where he took the stage to a cheering crowd as the song "God Bless the USA (Proud to Be an American)" played.
Trump earlier noted that he felt the emotional burden of being president during a mass shooting.
"Before I ran for office, I'd watch incidents like this with churches and other things and think, 'What a shame, what a shame,'" Trump said before he left for Indiana.
"But it's even tougher when you're the president of the United States and you have to watch this kind of a thing," he added. "It is so sad to see."
Although he initially considered canceling a rally scheduled for late Saturday in Illinois, the president later said the event would go on.

"We can't let evil change our life and change our schedule," he said. "You go with a heavy heart, but you go."
CORRECTION
The synagogue targeted in Saturday's shooting is named Tree of Life. An earlier version of this story misstated its name.