Rudy Giuliani is changing Trump's story about whether or not people on his 2016 campaign colluded with Russia
Giuliani, President Trump's personal lawyer, appeared to walk back past claims about allegations of collusion between Trump's 2016 campaign and Russians, saying that while the president was not involved in any such collusion, he could not rule out that other people working on the campaign were.
"He didn't say nobody. He said he didn't," Giuliani told CNN's Chris Cuomo.
This is, of course, false. Trump has declared multiple times — both in person and via Twitter — that there was no collusion by him or anyone else in his campaign.
You should also know:
👉Karen Pence is teaching at a Christian school that bans LGBT individuals or those who support the "LGBT lifestyle" from attending or teaching.
👉Sen. Kirsten Gillibrand kicked off her presidential campaign in Troy, New York, a place she thinks is emblematic of the kind of values that can beat Trump.
👉Nancy Pelosi has asked Trump to delay his State of the Union address or submit it in writing. She cited security concerns due to the government shutdown furloughing workers.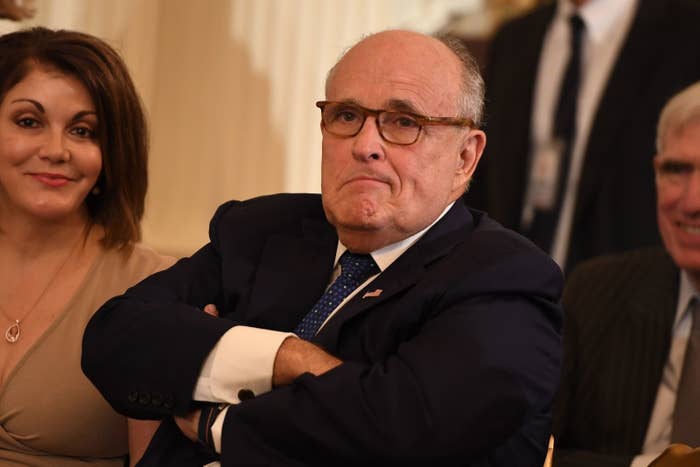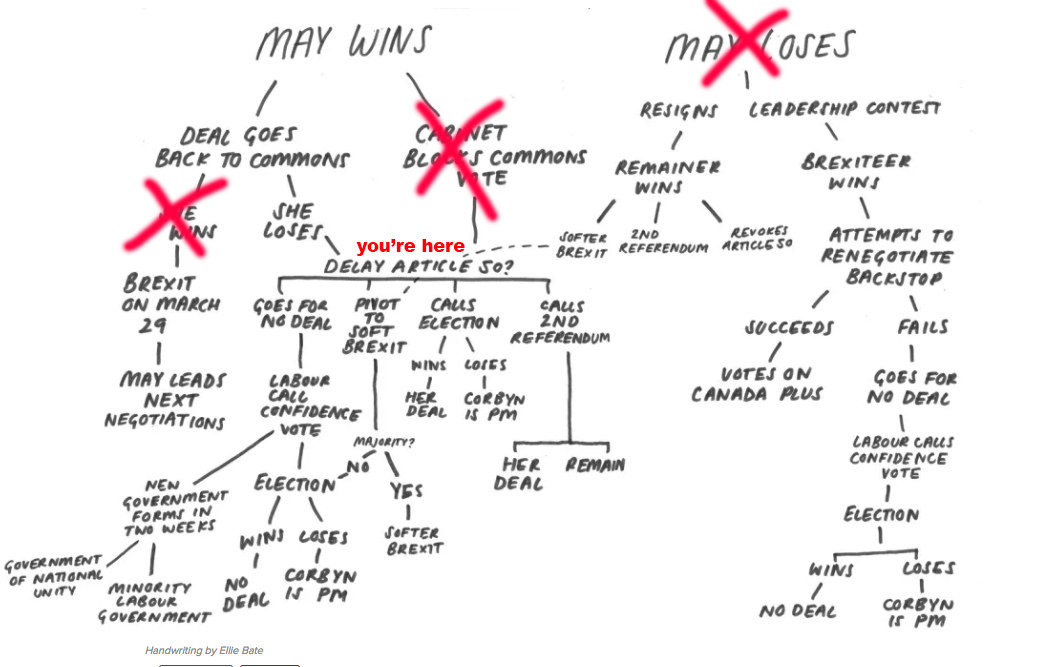 OSCARS GUIDE
Ever watch the Oscars and think, "Wow, I haven't heard of any of these movies"? That's why we're starting the Oscars Guide newsletter! Every Friday, get the latest news on all things Academy Awards, including expert opinions and essays that dive deeper into the year's most talked-about releases.
Sign up for the Oscars Guide newsletter here, and we'll help you win your awards ballot this year.
SNAPSHOTS
The opioid crisis is becoming a meth and cocaine crisis. Cocaine overdoses, killing about 15,000 people a year in the US, now exceed those from opioid painkiller pills, and meth is killing about 11,000 annually. Experts are calling it a "fourth wave" in the decadeslong US overdose crisis. Meanwhile the family behind OxyContin is accused of pushing the drug to get rich.
Steve Carell is starring in Netflix's new workplace comedy about Trump's "Space Force." There's no word on when it will premiere, but fans are excited to see the Office team back together.
Another man who accused a retired Chicago cop of framing him has been exonerated. Geraldo Iglesias, convicted of a 1993 murder, is the 10th man to be exonerated since a BuzzFeed News investigation revealed that Chicago detective Reynaldo Guevara was accused of framing more than 50 people for murder.
The names of the victims of the Nairobi hotel complex attack have been released. Among them are two best friends who were aid workers, and the American managing director of a global consulting company.
A man who struck a 10-year-old boy with a Range Rover said he's "sorry that you rode into [me]" in his written apology. Julian Moore was upset and insulted by the tone of the court-ordered apology, his mother said.
Here are 19 people who used exercise to change their life
Exercise can mean a lot of things to a lot of people. We asked the BuzzFeed Community to tell us about the times exercise saved their life, either mentally or physically. People responded with stories of moving their bodies in new and sometimes challenging ways, and how they discovered it changed their life for the better, like this from tehr2:

"I'm transgender — female to male — and I spent 23 years haaaaaaaaaaating my body. Once I figured out I was a runner (another long journey), I started running marathons for fun! Now every race and recreational run is a celebration of the man I've become."