A Man Who Struck A 10-Year-Old Boy With A Range Rover Said He's "Sorry That You Rode Into" Me In His Written Apology
Julian Moore, 10, was upset and insulted by the nonapology, his mother told BuzzFeed News.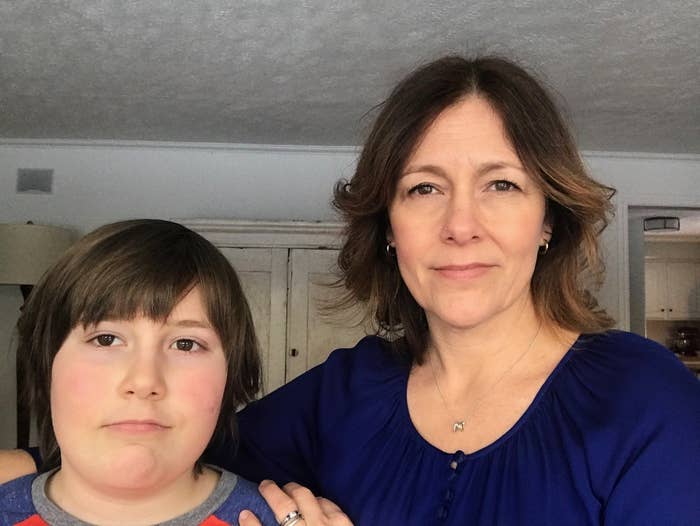 Ten-year-old Julian Moore was stunned when he received a court-ordered written apology from the man who struck him with his SUV as he was riding his bike last year.
"Dear Julian, I'm very sorry that you rode into the side of the car I was driving," Doug Lamb wrote. "More importantly, I am glad you didn't need to be treated by the attending ambulance on the day of the incident."
The letter comes after a judge in Pittsford, New York, ordered Lamb, 65, to write the boy an apology for crashing the white Range Rover he was driving into Julian and then leaving the scene before police arrived.
"He's evading responsibility for this," Julian's mother, Jenny Moore, told BuzzFeed News.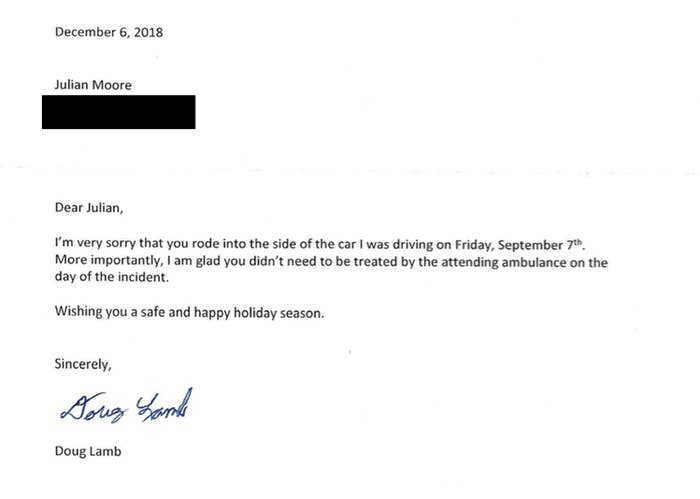 On Sept. 7, Julian Moore was riding his bike around his neighborhood near the Oak Hill Country Club. The road was mostly empty, but Moore said just past the entrance to the country club, Julian had to swerve to get around a parked truck.
"Out of nowhere came this white Range Rover," Moore said. "The driver didn't honk and he didn't wait for Julian."
Lamb was not speeding, Moore noted, but she said that "when you see a 10-year-old kid on a bike, you usually wait."
"He tried to get by [Julian] and they collided," she added.
Neighbors heard Julian scream as he fell to the ground and called 911. Medics arrived soon after and treated Julian on the scene, but determined he did not need to go to the hospital. The boy was wearing a helmet and only suffered scrapes and bruises, his mother said.

Before police could get to the scene, Moore said Lamb left the scene.
According to the police incident report, a neighbor said Lamb did get out of his SUV to make sure Julian was OK, but after realizing the boy wasn't badly injured, he "took off."
With the help of the country club, Moore said they were able to find Lamb, and he was charged with leaving the scene of an accident causing personal injury, a misdemeanor.

Lamb did not immediately respond to a request for comment.
Moore said the prosecutor in charge of the case asked her what she and Julian believed a reasonable punishment would be, and they suggested a letter of responsibility and community service.

On Dec. 6, the judge, who did not immediately respond to BuzzFeed News' request for comment, only agreed on the letter, Moore said.
That same day, Moore said she and her son received the letter, which left Julian feeling "really upset and insulted."
Jenny Moore told BuzzFeed News Julian was insulted by the way Lamb did not apologize for his actions and instead placed the blame on him.
"He looked at it, read it, put it down, and stormed off," Moore said of her son.

Moore said she complained to the prosecutor about the lack of apology in the letter, and according to the Democrat and Chronicle, the judge scheduled a hearing on Thursday to discuss the matter further.