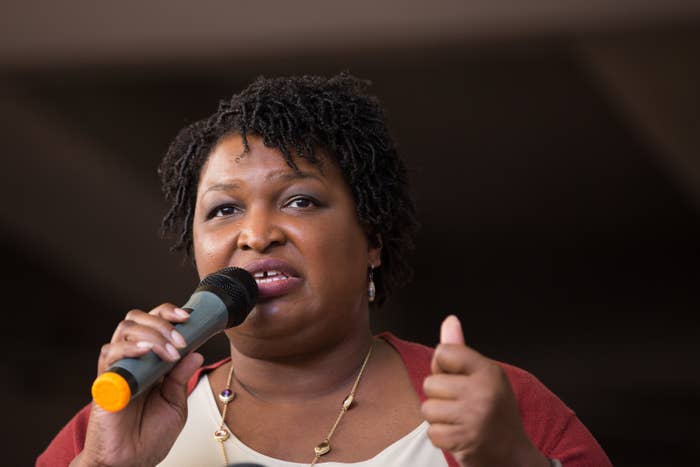 Oprah Winfrey, the Oscar-nominated self-made billionaire and media icon, is heading to Georgia to campaign for Stacey Abrams.
The star will join Abrams, the Democratic candidate for governor, on Thursday. If Abrams wins the race, she will be the first black woman governor in the history of the US.
Big names in Democratic politics are also rallying to help Abrams in the final stretch of the election: Winfrey's visit comes just a day ahead of former president Barack Obama's trip to Atlanta to campaign for Abrams and other Democrats on the ballot at the HBCU Morehouse College. Other senior Democrats who have campaigned in-state for Abrams include former vice president Joe Biden and Sens. Elizabeth Warren and Cory Booker.
Winfrey has rarely campaigned in-person with political candidates, but did so with Obama in 2008 (she endorsed Hillary Clinton in her presidential bid in 2016).
Winfrey will join Abrams on Thursday, Nov. 1, at two town hall conversations with constituents — in Cobb County and DeKalb County. She will also be knocking on doors, in these last few days of early voting in the state, encouraging eligible voters to cast their ballots for Abrams.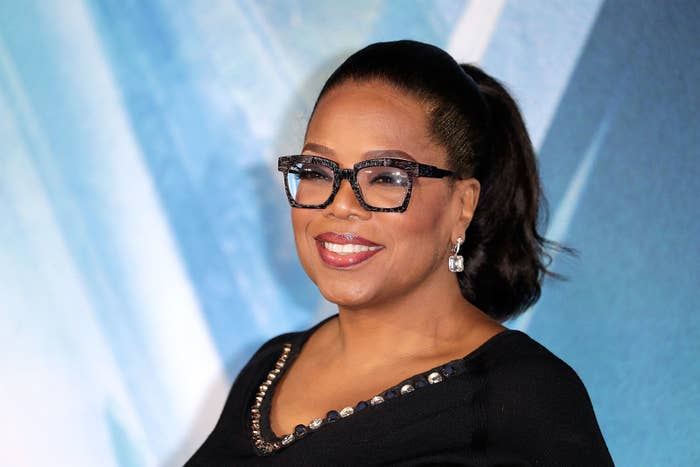 Georgia has been the focus on intense scrutiny over allegations of voter suppression. Abrams' Republican opponent in the gubernatorial race, Brian Kemp, is also the secretary of state in charge of elections. In a televised debate last week, she accused Kemp of creating "an atmosphere of fear" for voters; Kemp called the voter suppression allegations "a farce."
Even so, this is one of the tightest governor races in this election; polling analyzed by FiveThirtyEight has had the opponents neck and neck for some time now. The race could head to a runoff election in December if neither candidate gets above 50%.
Which is why Kemp is also taking no chances: On the same day as Oprah's door-knocking and town halls for Abrams, Vice President Mike Pence will be hosting events with Kemp in Dalton, Savannah, and Grovetown. Pence's visit will be followed by a flying visit on Sunday from President Trump, who already endorsed Kemp, and has been tweeting hard in support of him.
In a statement to BuzzFeed News, Abrams, said: "I am honored to have Oprah join me for uplifting and honest conversations with voters about the clear choice before us in this election and the boundless potential of Georgians."