The "Love Don't Cost A Thing" singer opened up about her personal life in an interview with Zane Lowe earlier this week, admitting that she's "super happy" and having "the best time" of her life right now.
"I was in the Dominican Republic doing a movie and while I was there, I had got to a point in my life where I really felt good on my own," Jennifer said on Monday. "I'm good. I love my life right now."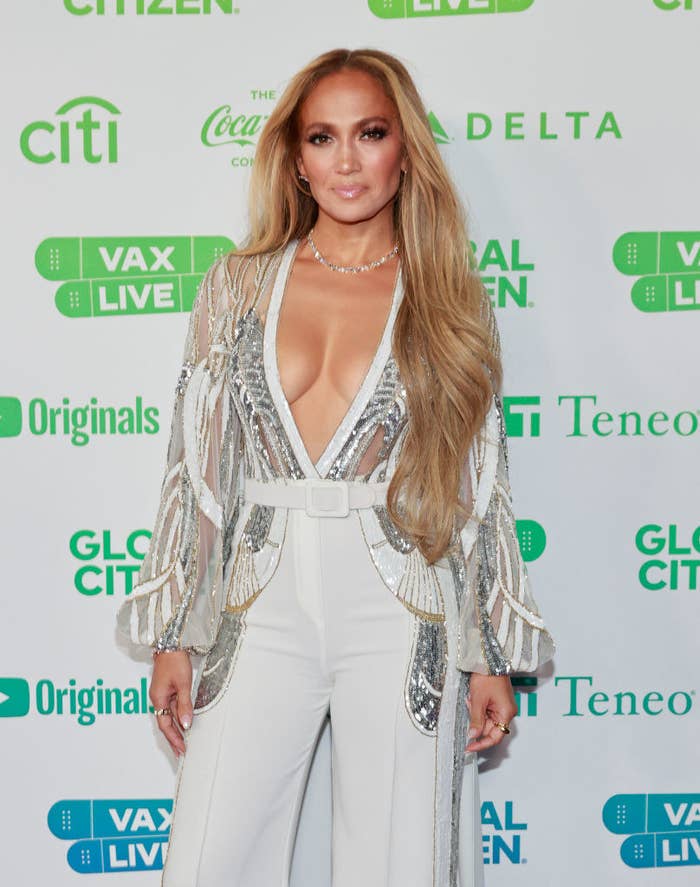 And, although a certain former-now-current-flame wasn't brought up by name, Jennifer revealed that she's "super happy" right now.
"I know people are always wondering, 'How are you? What's going on? Are you OK?' I've never been better, and I want my people who care about me, because I care about them so much, to know that," she said. "I've really gotten to a place in my life where I'm great on my own and I think once you get to that place, then amazing things happen to you that you would never imagine in your life happening again."
She then finished: "I just want everybody to know it's the best time — it's the best time of my life."
Jennifer's comments come after she reunited with former fiancé Ben Affleck following the end of her engagement to baseball legend Alex Rodriguez.