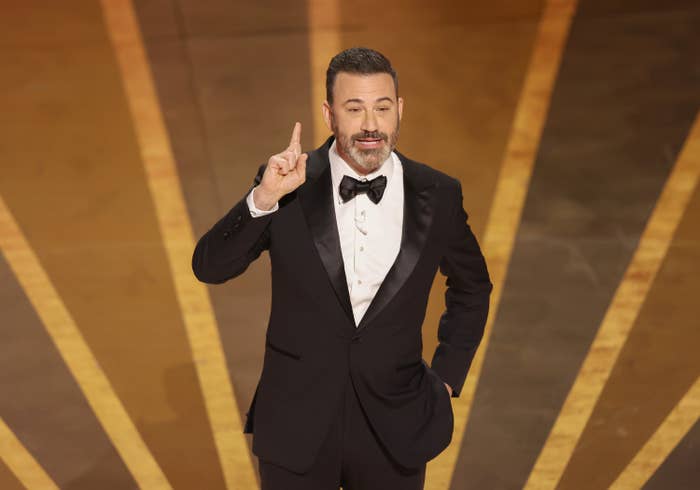 There was no way to dodge slap jokes at the Oscars.
Last year, Will Smith slapped Chris Rock at the ceremony, and this year's host, Jimmy Kimmel, brought it up several times.
During his opening monologue, Kimmel quickly discouraged similar incidents by way of several jokes. He said anyone who participated in an "act of violence" would receive a Best Actor Oscar and be given the opportunity to give a 19-minute-long speech. This was a nod to Smith's tearful five-minute Best Actor speech last year where he apologized to the Academy for his behavior.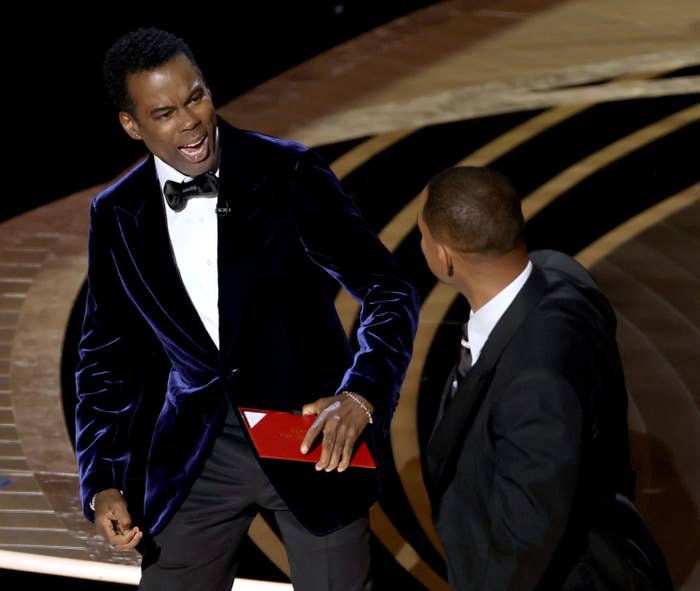 "But, seriously, the Academy has a crisis team in place," Kimmel said. "If anything unpredictable or violent happens during the ceremony, just do what you did last year: nothing. Sit here and do absolutely nothing. Maybe even give the assailant a hug." Last year, Denzel Washington and Bradley Cooper comforted Smith shortly after he slapped Rock.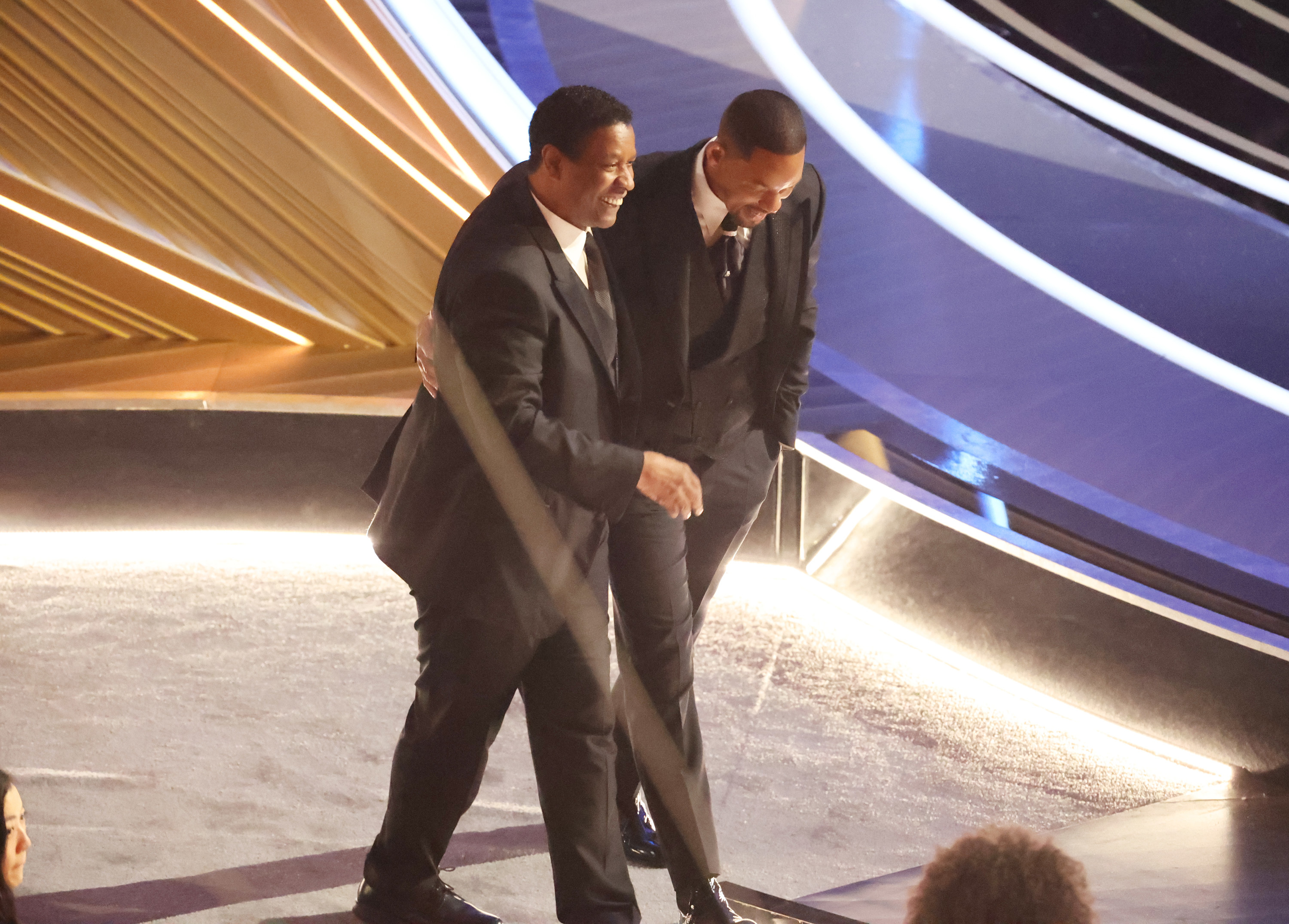 Following last year's ceremony, Smith attended Vanity Fair's afterparty, where he clutched his Oscar while singing and dancing to his song "Gettin' Jiggy Wit It."
Kimmel also warned audience members during his monologue not to come onstage and threaten him, noting that he's protected by action stars in the room like Michael B. Jordan, Pedro Pascal, Michelle Yeoh, and Andrew Garfield.
"If any of you get mad at a joke and decide you want to come up here and get jiggy with it, it's not going to be easy. There are a few of my friends you're going to have to get through first. You're gonna have to get through the heavyweight champ, Adonis Creed, before you get to me," Kimmel said before the telecast cut to a shot of Jordan, who stars in the Creed film franchise.
Kimmel referenced the slap again when announcing the presenters for Best Documentary Feature, which was the category Rock presented last year when Smith took the stage and slapped him. This year, Riz Ahmed and Questlove presented the award to the film Navalny.
"The next category is documentary feature, which as you may recall, is where things went off the rails last year. Hopefully, tonight it goes off without a hitch. Or at least without Hitch," Kimmel said, referencing Smith's 2005 rom-com Hitch.
Nearly two hours into the show, Kimmel offered another nod to last year's incident, joking about how long the show was going.
"This point of the show kind of makes you miss the slapping, huh?" Kimmel said.
At the end of the show, Kimmel made his last reference to last year's slap. While exiting the stage, he walked toward a sign that read: "Number of Oscars Telecasts Without Incident."
He switched the number from 000 to 001.