A School Board Admitted It Suspended A Gay Art Teacher For Saying Jasper Johns Had A Male Partner
A Texas school board initially suspended art teacher Stacy Bailey after she showed her students a photo of her future wife.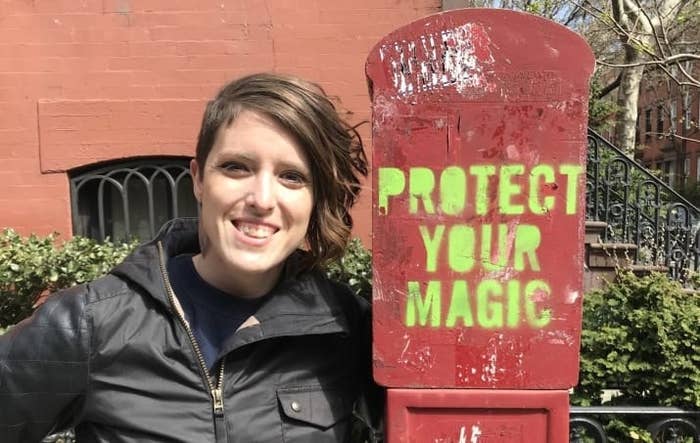 A Texas school district said it suspended a gay elementary school art teacher for nearly a year because she told students that renowned painter Jasper Johns had been in a same-sex relationship.
Stacy Bailey was initially suspended from Charlotte Anderson Elementary School in Arlington, Texas, last September, after she showed students a photo of her future wife.

Bailey filed a discrimination lawsuit against the Mansfield Independent School District in May.
The district filed a motion to dismiss the case on Friday, saying that Bailey wasn't suspended because of her sexuality — but because of "her statements on same sex marriage and homosexuality which were inappropriate and unnecessary for her to teach art to her Kindergarten through 4th grade elementary school art students."

That included telling her fourth-grade class, which was studying the American photographer Robert Rauschenberg, that he'd been the "life partner" of Johns, famous for his American flag paintings.
"In discussing Jasper Johns, Ms Bailey used age-appropriate language, just as she did when she discussed artists who were heterosexual couples, like Frida Kahlo and Diego Rivera," said Bailey's lawyer, Jason C.N Smith.

"She didn't say he was the 'sex partner' or 'love partner.' She just said he was the partner of Robert Rauschenberg," Smith added.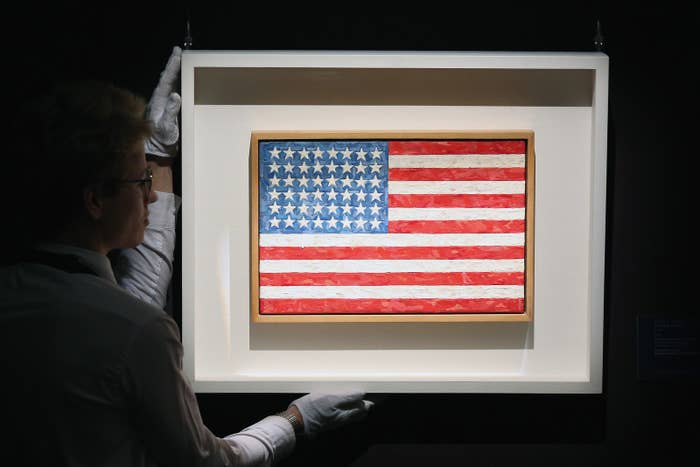 Johns has never spoken publicly about his personal relationship with Rauschenberg, but art historians and academics have long discussed their relationship and its effect on their respective art.
"The intimacy of their relationship over the next years, a consuming subject for later biographers and historians, coincided with the production by the two of them of some of the most groundbreaking works of postwar art," reads the New York Times obituary on Rauschenberg, after his death in 2008.
The court filings said Bailey discussed same-sex marriage with her second-grade art class — a reference to her showing a photo of her now-wife in an introductory slideshow.
"Parents complained about her statements to their children, not her status," said the court filings, which also repeatedly noted that Texas state law does not protect against LGBTQ discrimination.
In a press release published in March, the school district said Bailey had been suspended after it "received complaints from parents about Ms. Bailey discussing her sexual orientation with elementary-aged students."
Smith noted: "The Supreme Court has repeatedly upheld that the Constitution prohibits discrimination based on sexual orientation."
After nearly a full year of suspension, Bailey was reassigned to a local high school. The school district argued in its court filings that "many would consider a move from elementary school to high school to be a promotion." She'd previously spent a decade, her entire teaching career, at Charlotte Anderson Elementary.

"Even with the increased workload in my new position, I look forward to being back in the classroom," said Bailey, whose new school year begins on Wednesday. She plans to use the same photo slideshow, which includes her partner, when introducing herself to students.
"No one should have to hide who they are. I am proud of my wife, our family, and the life we have built. All I want is to be able to talk about my family, just like every other teacher does," said Bailey.