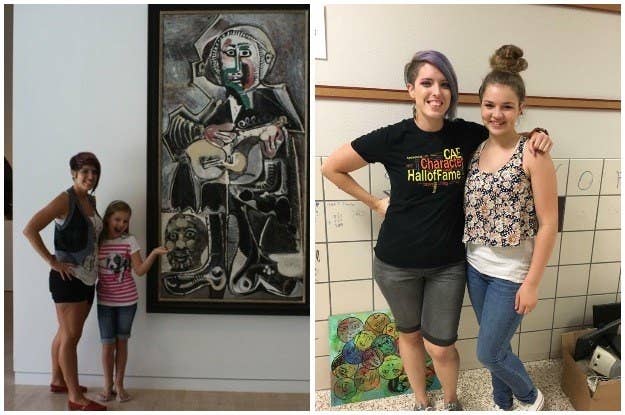 Former students and parents from an elementary school in Arlington, Texas, say they are devastated a beloved art teacher was suspended after she told students she was married to a woman.

Stacy Bailey, who twice won teacher of the year at Charlotte Anderson Elementary, was suspended last September after the district "received complaints from parents about Ms. Bailey discussing her sexual orientation with elementary-aged students," according to a press release from Mansfield Independent School District. The suspension was first reported by the Dallas Morning News.
"Parents have the right to control the conversation with their children, especially as it relates to religion, politics, sex/sexual orientation, etc," the press release read.
Bailey's lawyer, Giana Ortiz, disputes that multiple parents complained.
"MISD has resorted to a press release, misstating the facts and attempting to paint Stacy as lacking judgment or moral compass. The fact is that she was placed on leave after years of exemplary work based on a single parent complaint," Ortiz said in a statement.
Other parents noted that Bailey won her most recent teacher of the year award in May, just four months before she was suspended. She has taught at Charlotte Anderson since 2008.
For the last three years, Carol Daulton's daughter, Heather, a third-grader at Charlotte Anderson, loved her art class taught by Bailey.
"I am heartbroken that she is no longer in the classroom teaching our kids," said Daulton. "Teachers like her are so incredibly rare."

Daulton said her daughter is an anxious kid who sometimes struggles with behavior issues in the classroom, but that Bailey would build Heather's self-esteem by focusing on things she excelled at. Also, Heather's art knowledge soared.
"I learned more from my elementary school–aged daughter about art history than I ever did in college," said Daulton.
"Not one time, in three years, was sexuality ever a detail that was presented," she added.
When Heather was in first grade, she saw a print of surrealist René Magritte's "The Son of Man" on the wall of a restaurant during a family dinner.
"She was able to tell us who the artist was, the meaning of different aspects of the painting, tell us about the painter and how he was close to his mother and had painted it during a period of mourning after her death," said Daulton. "My husband and I were stunned. We googled it. Everything she was telling us was right there in Wikipedia."
Bailey taught Chloe Wakeland, now a high school freshman, for five years at Charlotte Anderson.

"She's an amazing teacher, the best teacher I've ever met, my favorite teacher of all time by far," said 15-year-old Chloe.
They took weekend visits to the Dallas Museum of Art, and Chloe now takes advanced art classes.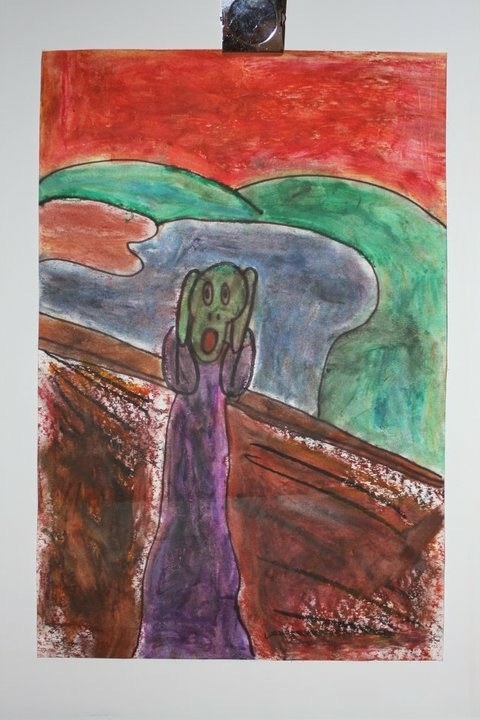 But Chloe said her teacher never spoke in class about her own relationships.
"She didn't ever talk about anything like that, she didn't talk about sexuality at all," said Chloe.

Instead, Chloe recalled classes learning about Frida Kahlo, Vincent van Gogh, Piet Mondrian, and Salvador Dalí, and "how many artists put symbols in their art and how it connects to their life."
Chloe's mother, Kareah Wakeland, 36, noted that her son, Corban, 12, was taught by Bailey for three years in elementary school and had known her as a friend of the family from the age of two. But upon learning Bailey was suspended for talking about her sexuality, Corban said, "I didn't even know she was gay, mom."
The month before she was suspended, Bailey emailed the school district asking it to "begin a discussion" about introducing LGBT protections in its anti-discrimination policies, according to a report in the Dallas Morning News.

"We have many LGBTQ teachers, students, and families in this district. We deserve the right to feel protected by our district," wrote Bailey in her email to an assistant superintendent.

The school district said in its press release from Tuesday that this is not why Bailey was suspended.
The District's concerns regarding Ms. Bailey are not about her request to have our nondiscrimination policies reviewed and/or revised with regard to LGBTQ rights. Mansfield ISD welcomes that discussion through the District's established policy review committee. Rather, the District's concern is that Ms. Bailey insists that it is her right and that it is age appropriate for her to have ongoing discussions with elementary-aged students about her own sexual orientation, the sexual orientation of artists, and their relationships with other gay artists.
Bailey's lawyer, Giana Ortiz, denied that Bailey "insists that is it her right" to talk about her sexuality.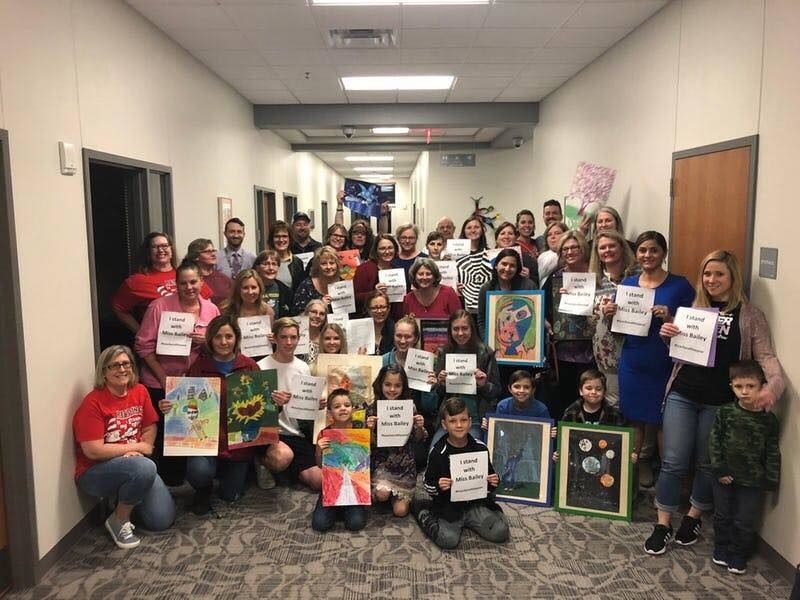 "This is absolutely false. Further, she never received directives to change her behavior — and never refused to follow any directive," said Ortiz.

A petition to implement LGBT protections for MISD staff and students now has over 2,000 signatures and was introduced to a school district meeting this month, with parents speaking out in support of the teacher.
"She's not forming a gay club in an elementary school, she's trying to teach kindergartners about Vincent van Gogh," said Wakeland, who has had three children enrolled in Bailey's art classes. "I don't think she has time to make them all gay, nor does she have an interest in doing so."
CORRECTION
The names of Piet Mondrian and Chloe Wakeland were misspelled in an earlier version of this post.