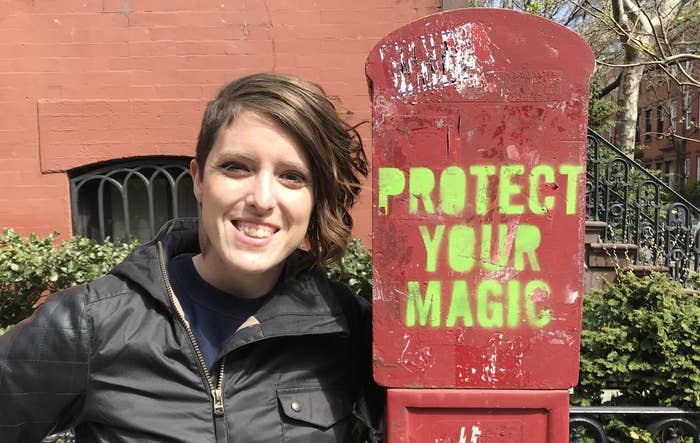 Texas art teacher Stacy Bailey, who was suspended last September after she showed students a photo of her "future wife," filed a federal lawsuit against her school district on Tuesday for discrimination.
Bailey is accusing the Mansfield Independent School District (MISD) and two of its employees of discriminating against her because of her sexual orientation after the district refused to reinstate her job at her elementary school.
The lawsuit was filed the Northern District of Texas federal court in Dallas.
Two weeks ago, MISD voted to renew Bailey's contract, after suspending her in September. A parent had complained to the school district that the award-winning teacher promoted a "homosexual agenda" by including a photo of her then-fiancee in a classroom presentation introducing herself to students.

But in a letter dated May 1, Bailey received notice from MISD that she was being reassigned to a local high school, rather than Charlotte Anderson Elementary in Arlington, a school she has taught at since 2008.
Bailey has twice won Teacher of the Year awards at Charlotte Anderson, most recently in 2017.
"Mansfield ISD reassigned Bailey to teach in a secondary school, sending the message that it believed LGBT teachers were not acceptable to teach elementary students," a spokesperson for Bailey said in a press release.
However, the district pushed back on that allegation, stating that during Bailey's decade-long tenure, "there has never been an issue with her open sexual preference until this year."
"That's when her actions in the classroom changed, which prompted her students to voice concerns to their parents," the district said in a statement Tuesday night, refuting complains that it discriminated against the teacher.
The issue at the elementary school, the district went on, is whether she broke the rules by not teaching "controversial subjects" in an "impartial and objective manner."
"Teachers shall not use the classroom to transmit personal belief regarding political or sectarian issues," it said.

In March, MISD said in a press release Bailey was suspended after they "received complaints from parents about Ms. Bailey discussing her sexual orientation with elementary-aged students."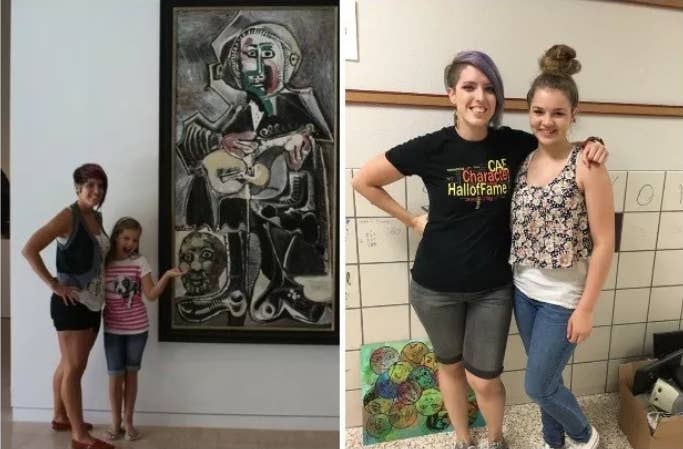 The lawsuit filed on Tuesday states that the defendants "refused to return her to her previous position in an elementary school, transferred her to a secondary school and determined she was not appropriate to teach elementary students all because of her sexual orientation and status as a lesbian."
It argues that MISD's actions are a violation of Bailey's constitutional rights for equal protections.
The lawsuit also explains some previously unpublished details about the events leading up to Bailey's suspension in September. That includes that Bailey had been open about her sexuality at work for the last six years and that she "never used sexual or mature terms with students."

The lawsuits also argues that after one parent complained twice about Bailey's mention of her "future wife," the parent enlisted three other parents to also complain.
MISD Superintendent Jim Vaszauskas and Kimberly Cantu, the associate superintendent of human resources are named in the suit along with the district.

Cantu had spoken with Bailey after the parent first complained in late August. The lawsuit alleges that Cantu told the art teacher, "You can't promote your lifestyle in the classroom."
Bailey responded: "We plan to get married. When I have a wife, I should be able to say this is my wife without fear of harassment. When I state that, it is a fact about my life, not a political statement."
The Cantu replied, according to the lawsuit, "Well right now it kind of is (a political statement)."
Bailey married Julie Vazquez in March 2018.
After discussing the matter with Cantu, Bailey then emailed the school district asking them to enact policy specifically protecting LGBTQ staff, students and families.
When the parent complained again in early September, Cantu and Bailey met again to inform her she was suspended. The lawsuit also says that Cantu told Bailey the parent said she had shown "sexually inappropriate" photos to students, a claim she strenuously denied.
Bailey explains in the lawsuit that she "taught about artist Jasper Johns and mentioned he served in the Korean War and he had a partner named Robert Rauchenberg, who was also an artist that she taught third grade students the prior year," as well as mentioning other artists and their partners, such as Frida Kahlo and Diego Rivera.
On October 30, MISD asked Bailey for her resignation. She refused.
Bailey is seeking to return to her job at Charlotte Anderson, as well as unspecified damages.