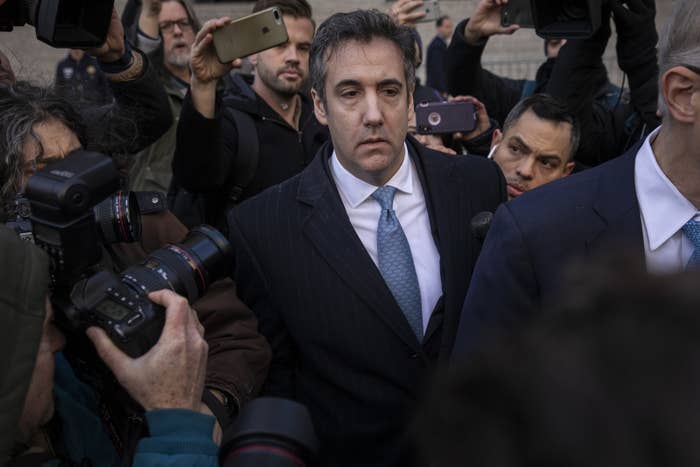 Michael Cohen, the former personal lawyer to Donald Trump, pleaded with a federal judge on Friday to not send him to jail when sentencing him later this month.
In court documents filed on Friday evening, Cohen's lawyers, Guy Petrillo and Amy Lester, argued that their client should not receive any jail time because he helped authorities despite huge pressure from President Trump.

"In the context of this raw, full-bore attack by the most powerful person in the United States, Michael, formerly a confidante and adviser to Mr. Trump, resolved to cooperate," his attorneys wrote.

Cohen is due to be sentenced on Dec. 12 on a suite of charges.
On Thursday, Cohen pleaded guilty to lying to Congress about pursuing the construction of a Trump Tower in Moscow in 2016, a charge which stemmed from special counsel Robert Mueller's investigation into Russian interference in the 2016 election.

The details of the Trump Tower Moscow deal were first revealed by BuzzFeed News in May. The Trump Organization had planned to gift Russian President Vladimir Putin a $50 million penthouse in the tower.

In August, Cohen pleaded guilty to eight counts of tax and financial fraud, including campaign contributions related to the $130,000 of hush money paid to Stormy Daniels, who claims she had a sexual relationship with the president a decade ago.
Cohen's lawyers point out that the financial contribution and lying charges "both
arose from Michael's fierce loyalty" to his former boss, Trump (identified in court documents as "Client-1") and were done specifically to benefit the president.

The documents argued that Cohen lied about the real estate deal in Russia because Trump himself had made "repeated disavowals of commercial and political ties between himself and Russia," and Cohen wanted to protect him.
"Michael's false statements to Congress likewise sprung regrettably from Michael's effort, as a loyal ally and then-champion of Client-1, to support and advance Client-1's political messaging," it reads.

His lawyers also point out that Cohen could have stayed loyal to Trump in the hope of receiving a pardon, but instead decided to turn on his boss.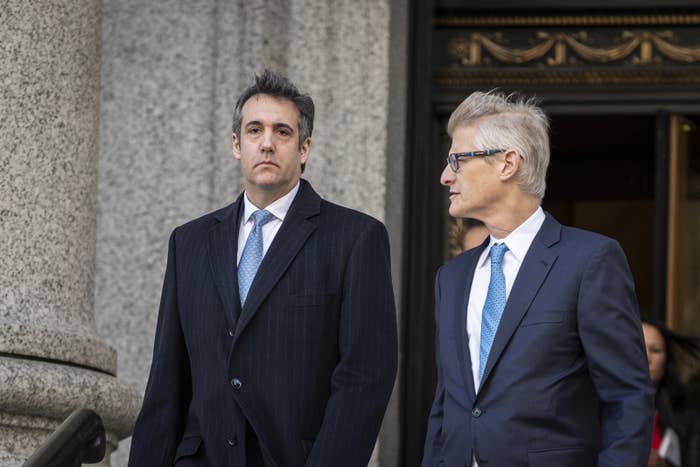 The documents also noted that Cohen cooperated despite the "legitimacy" of the special counsel investigation into Russian interference and any collusion by the Trump campaign being "regularly questioned publicly and stridently by the President of the United States."

Cohen's lawyers reveal that he voluntarily took part in seven interviews with the special counsel's office, and is happy to continue to work with authorities.

Since federal authorities raided Cohen's offices in April, most of Cohen's friends and associates have abandoned him. "Nearly every professional and commercial relationship that he enjoyed, and a number of long-standing friendships, have vanished," read the court documents.

His lawyers also mention the "shame and anxiety" that Cohen feels for subjecting his family to his criminal activity.
Multiple testimonies from friends of Cohen described him as a supportive friend and family man, including one from his father, Maurice Cohen, a surgeon who survived the Holocaust, who called his son "the oxygen in the air that I breathe."

"I pray and beg, beg and pray that you won't take my oxygen away from me," he asked the judge.

The defense attorneys argued that Cohen plans to "to re-point his internal compass true north toward a productive, ethical and thoroughly law abiding life."