Sen. John McCain, the senior Republican senator from Arizona, was farewelled in a funeral at Washington National Cathedral on Saturday.
McCain's daughter Meghan McCain gave the first eulogy of the funeral, declaring that her father was "defined by love."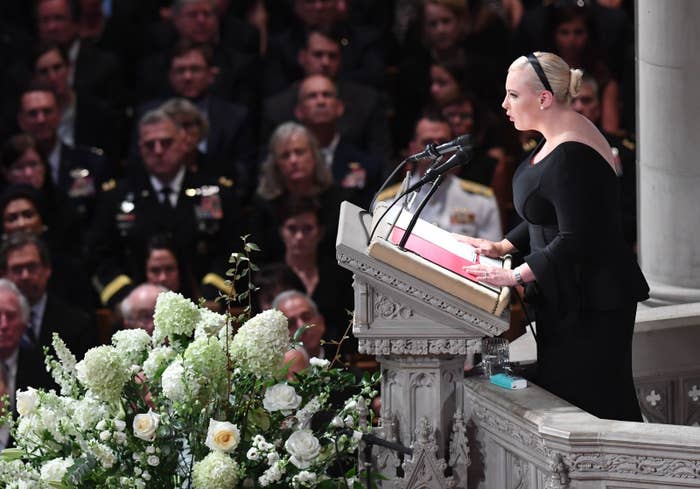 Former secretary of state Henry Kissinger, 95, called McCain "one of those gifts of destiny" who help "to remind us of our essential unity and inspire us to fulfill our sustaining values."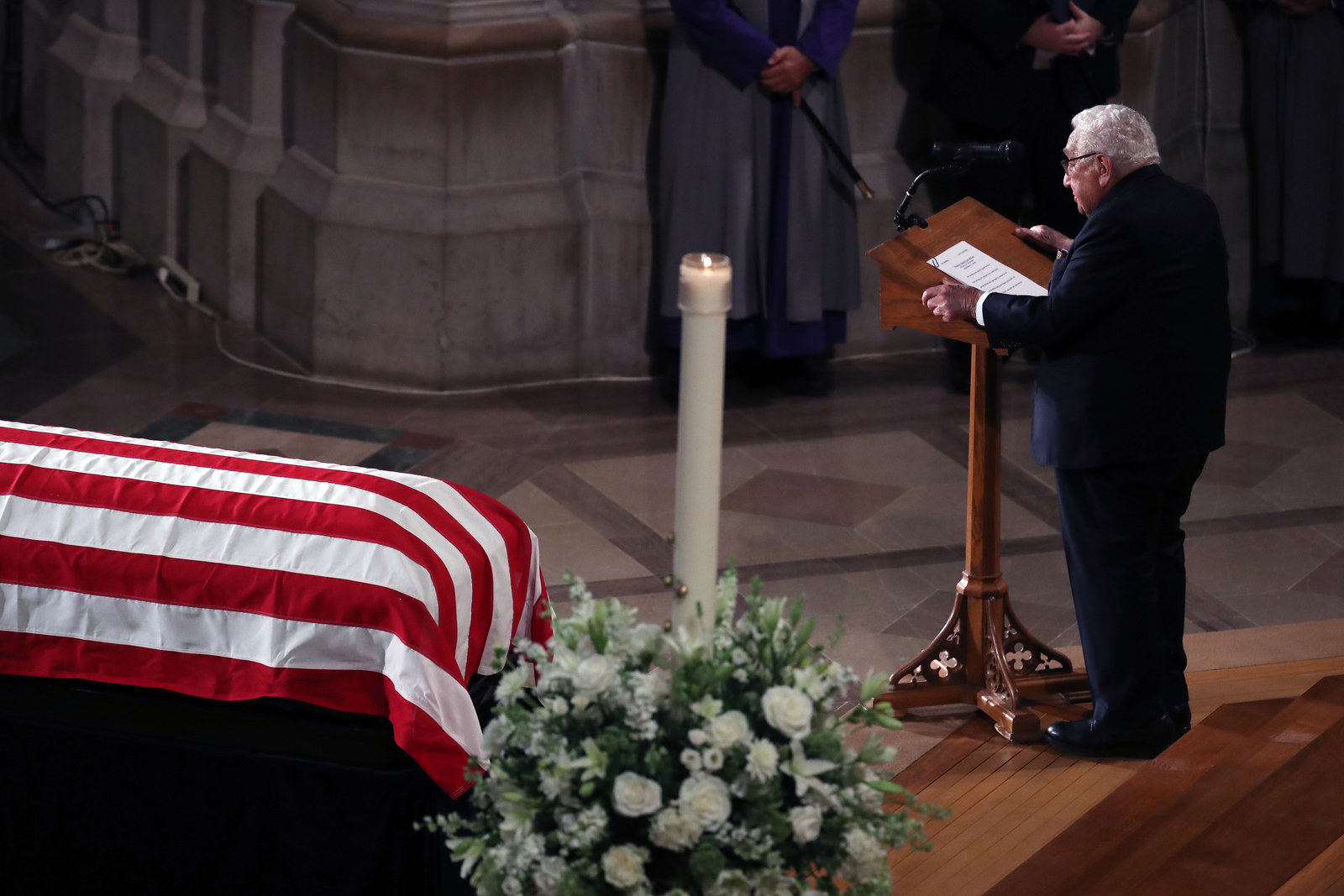 Former presidents Barack Obama and George W. Bush gave eulogies, after McCain specifically requested before his death that his former political foes speak.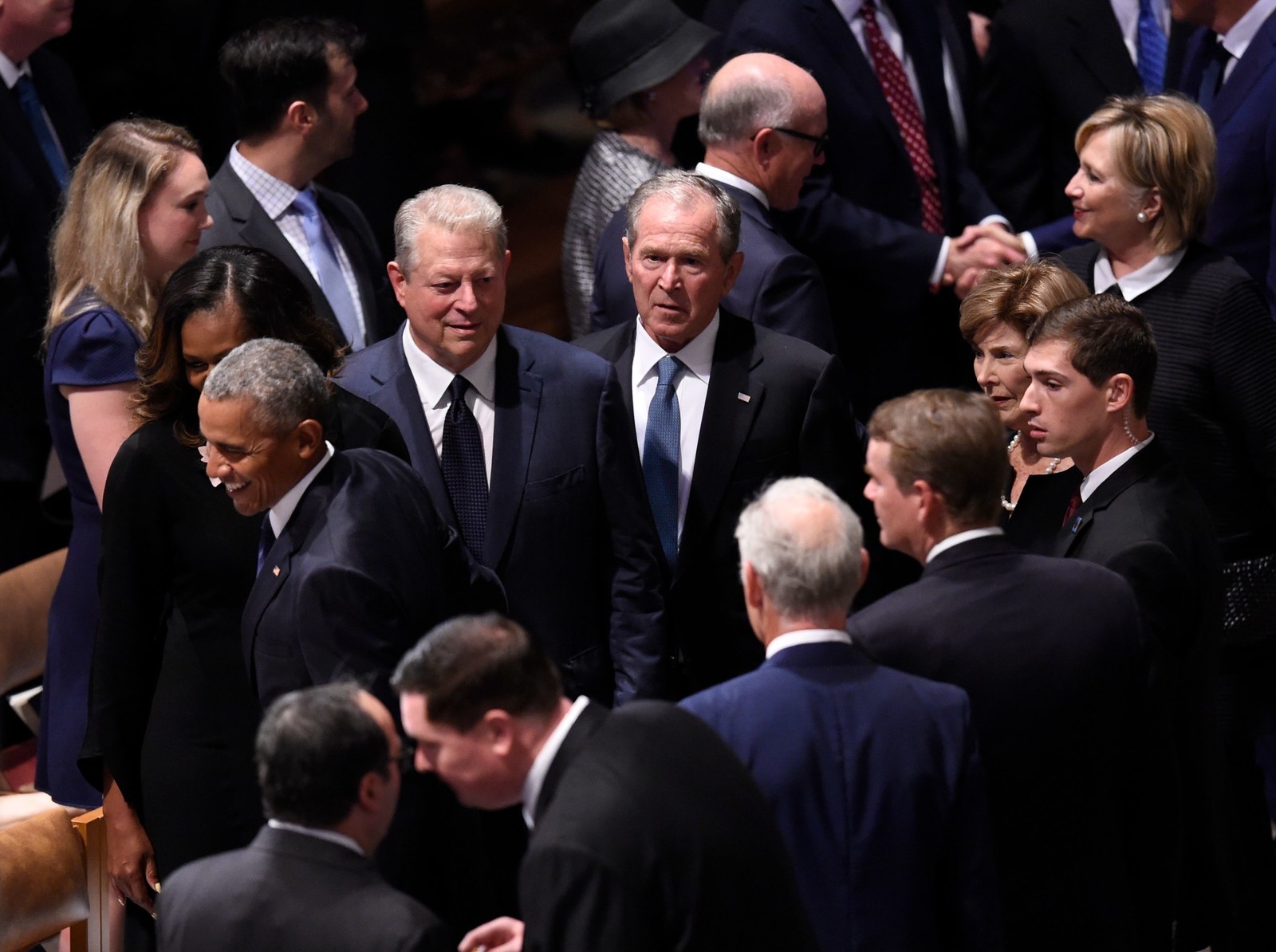 "Some lives are so vivid, it's difficult to imagine them ended. Some voices are so vibrant and distinctive, it's hard to think of them stilled. A man who seldom rested is laid to rest. And his absence is tangible, like the silence after a mighty roar," said Bush during his eulogy.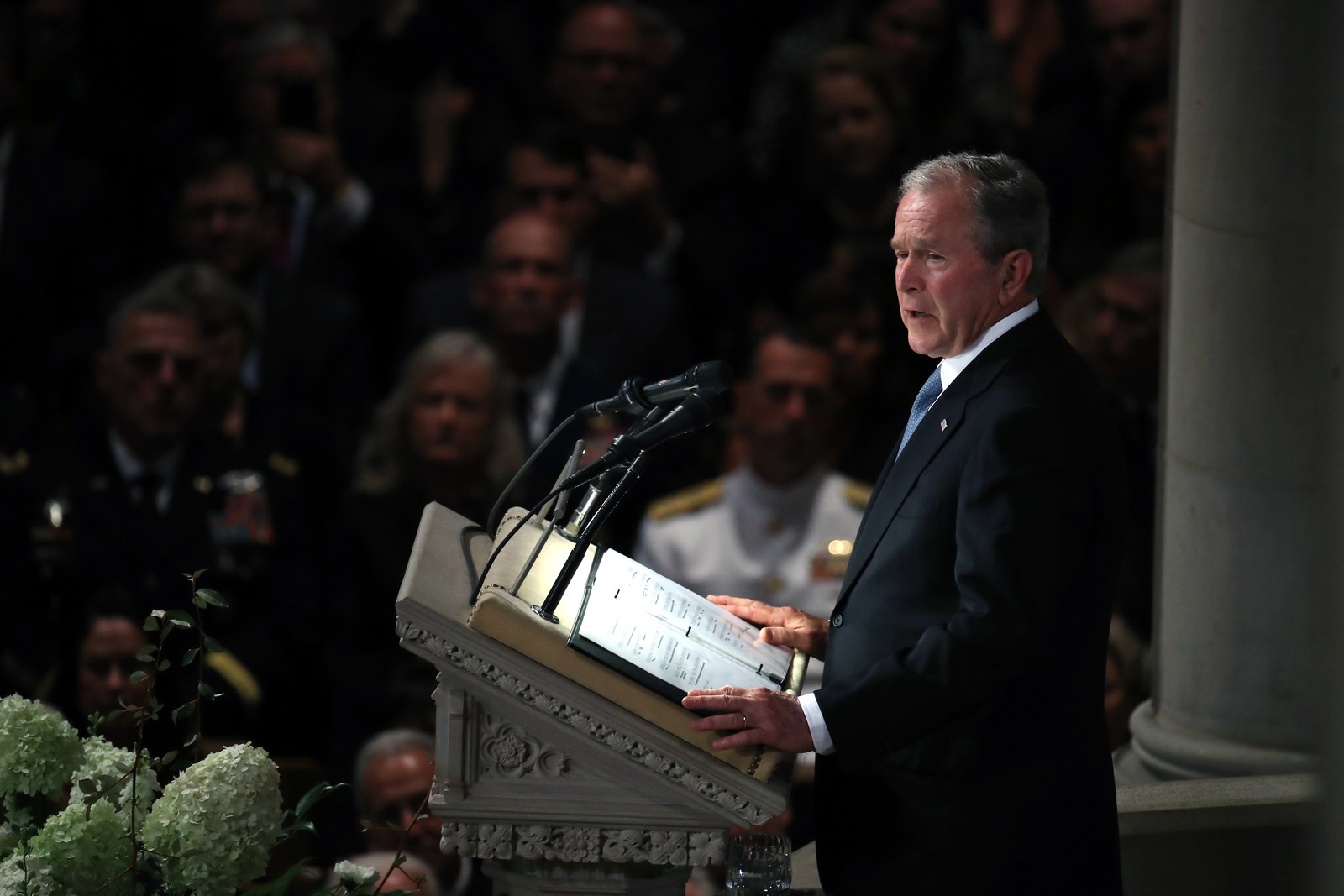 President Barack Obama followed Bush. "We come to celebrate an extraordinary man. A warrior, a statesman, a patriot, who embodied so much that is best in America," said Obama.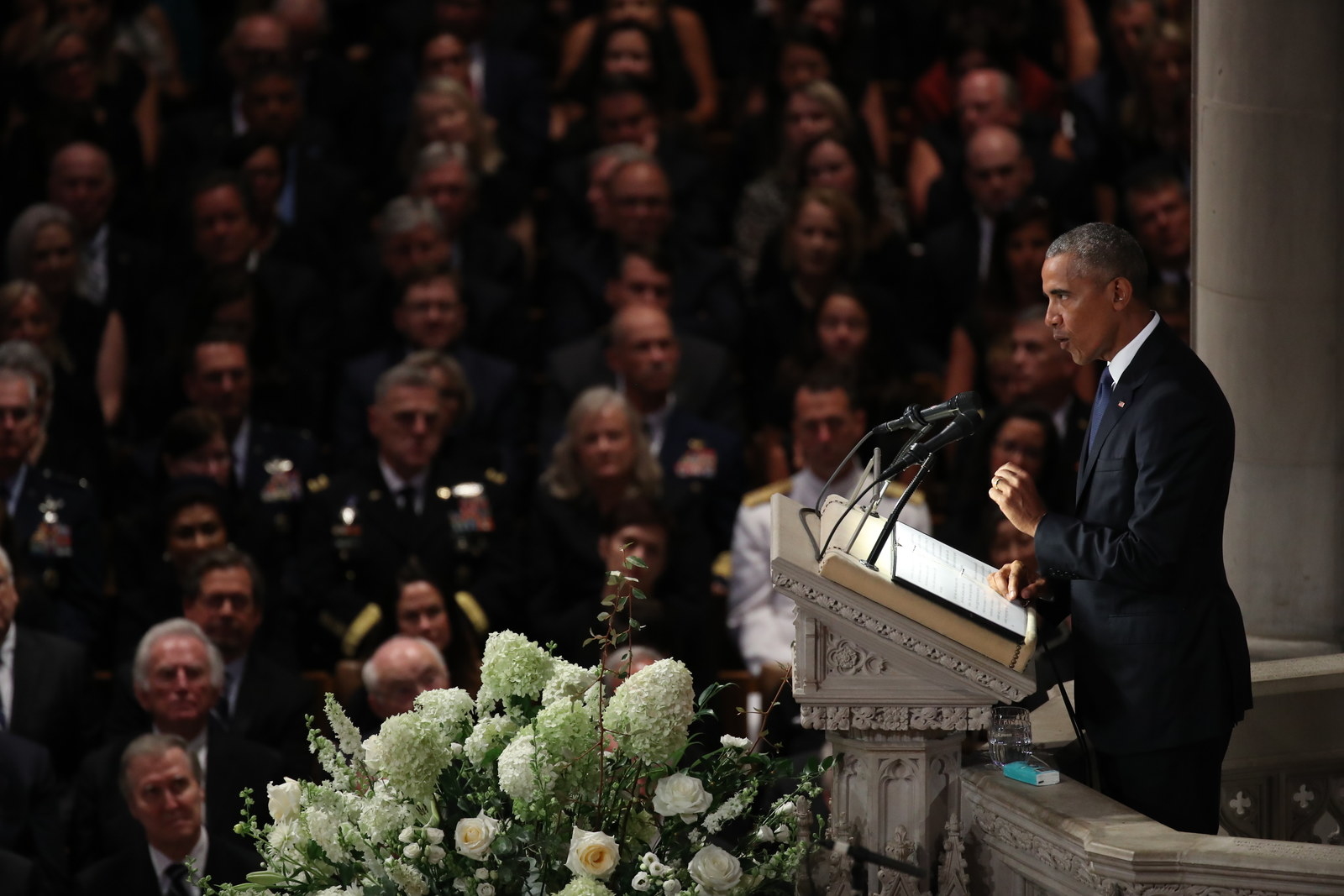 Early Saturday morning, a military honor guard team carried his casket out of the US Capitol, where it was lying in state on Friday, to the Washington National Cathedral.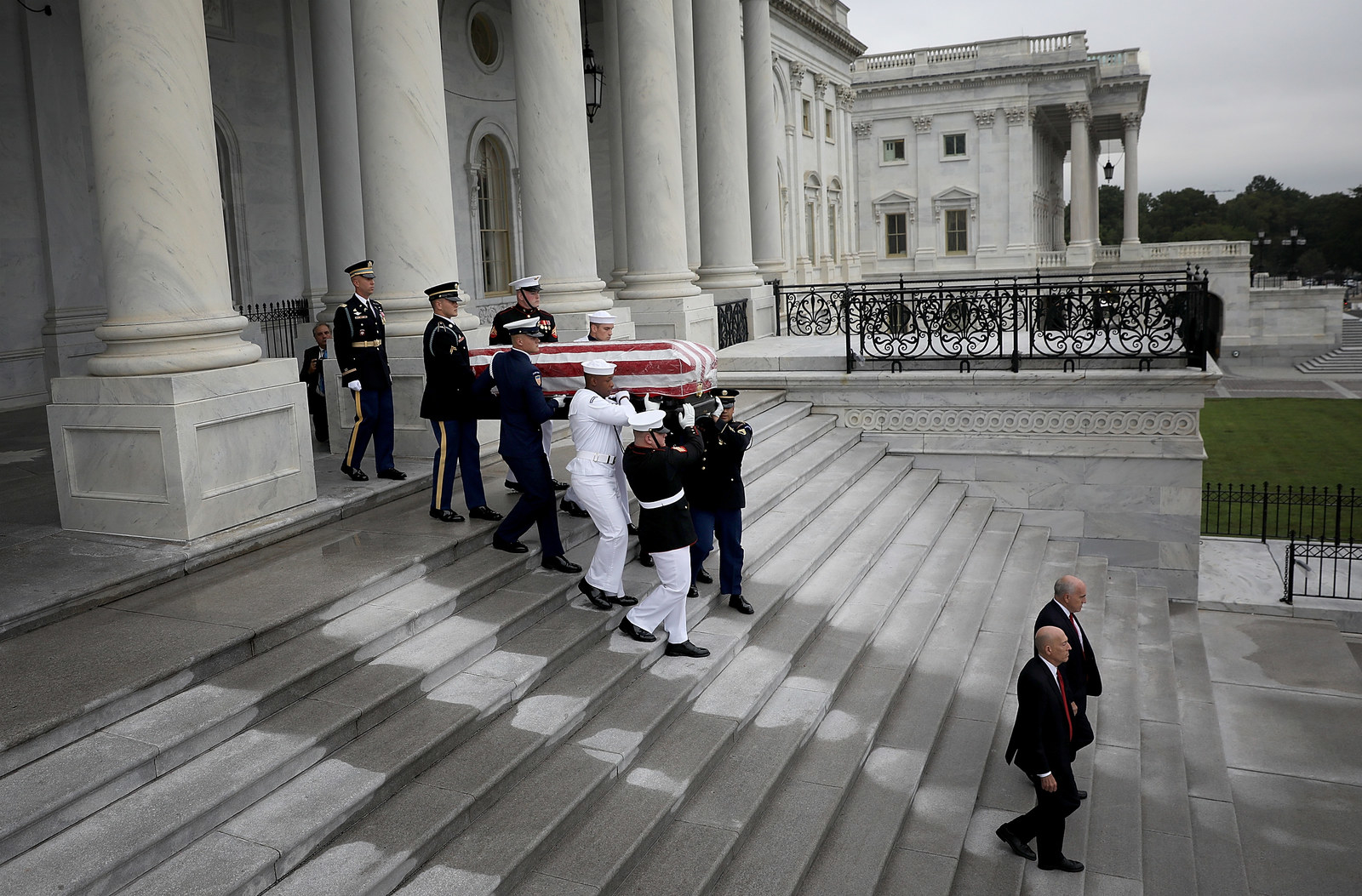 Members of the McCain family, including his wife, Cindy, and his seven children, saluted as his casket was removed from the US Capitol.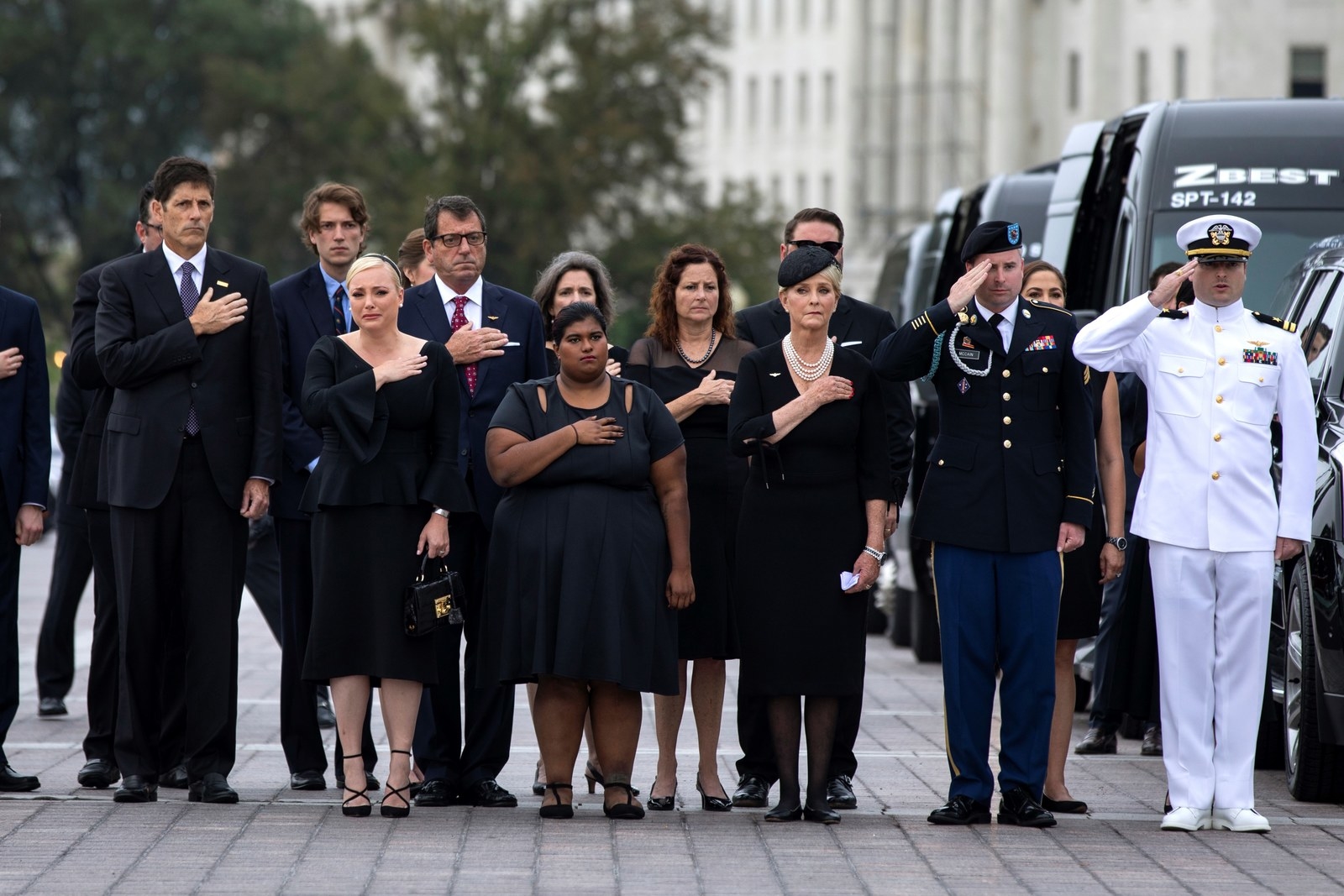 Among the guests at Saturday's Washington funeral were Amazon CEO Jeff Bezos, actors Warren Beatty and Annette Bening, former vice presidents Joe Biden and Al Gore, TV host Jay Leno, and former secretary of state John Kerry.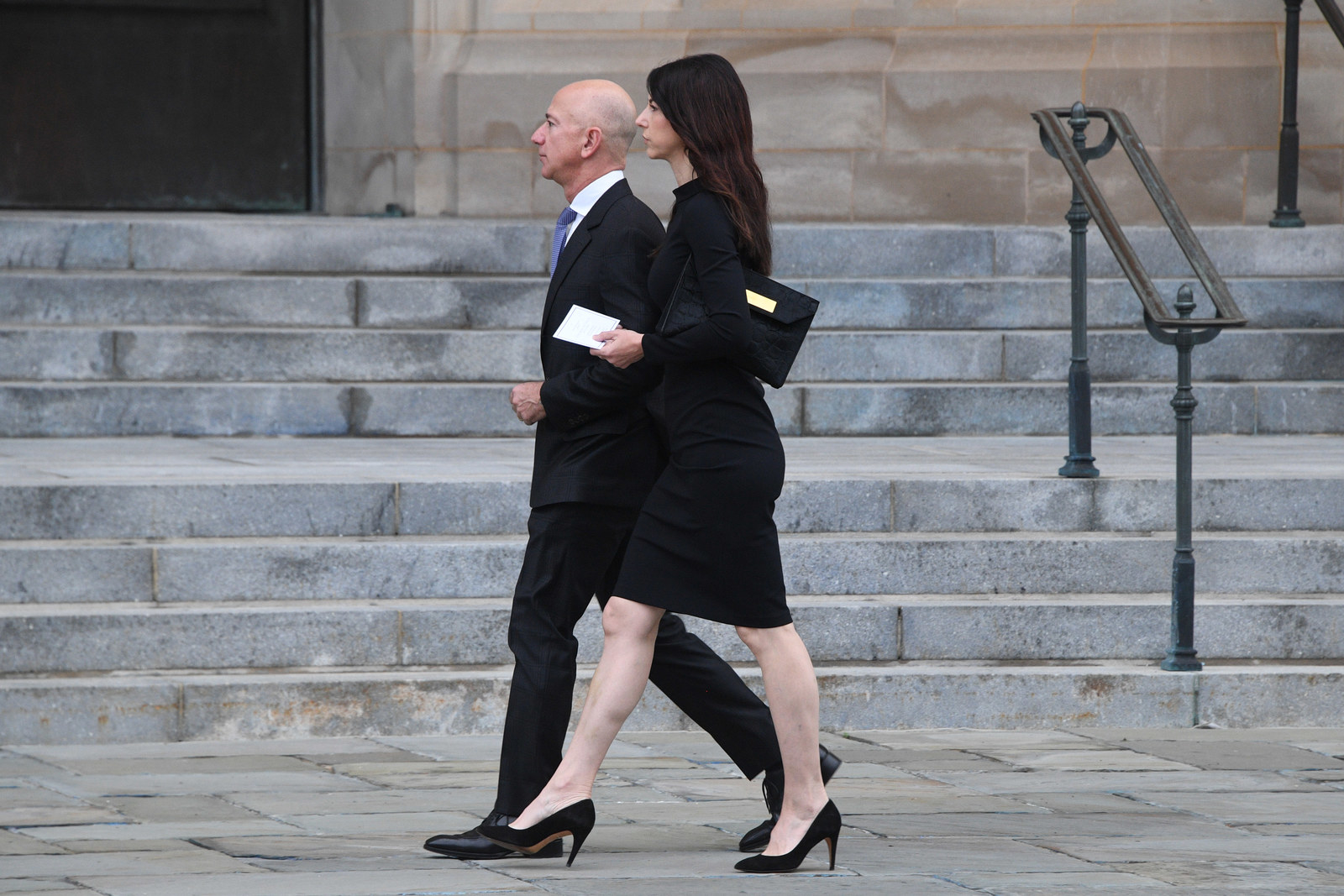 CORRECTION
The name of Sen. John McCain's father, John McCain Jr., was misstated in an earlier version of this post.