This is an excerpt from Incoming, BuzzFeed News' morning newsletter dedicated to making sense of this chaotic world we live in. Join the club here.
We need to talk about monkeypox and sex.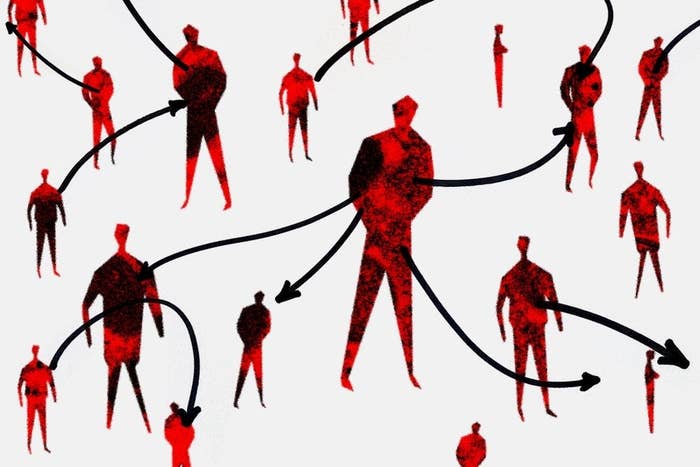 Anyone can get monkeypox, but the current outbreak is overwhelmingly concentrated among men who have sex with men. Both these things can be true.
CDC data from July 25 shows that 99.1% of US cases are among patients assigned male at birth, and 99% of these men reported recent sexual contact with another man. Additionally, this current outbreak of monkeypox seems to be connected to one identified in 2017 in Nigeria, which was largely driven by high-risk sexual encounters among the younger population.
(At this time, researchers aren't yet comfortable classifying this monkeypox outbreak as a sexually transmitted infection, which would mean it's being transmitted via bodily fluids.)
"Based on the data we have, it looks pretty convincing to me that sex is playing a dominant role in the spread of monkeypox, together with the fact that perhaps these patients had sex with multiple partners," Gerardo Chowell, an epidemiologist at Georgia State University School of Public Health, told BuzzFeed News. "And that's probably why we haven't seen as many cases among heterosexuals."
While it's true that there are other ways the virus can be transmitted, recognizing these facts is not anti-gay or anti-science, and neither is targeting advice to members of this community given they are the ones who are presently most at risk. "What's challenging is communicating that while this not a 'gay disease,' our limited resources need to go to the people at the highest risk, currently GBMSM (gay men, bisexual men, or men who have sex with men)," virologist Angie Rasmussen said.
Dispatches from Ukraine
Former clubbers and DJs are partying while restoring war-torn infrastructure near Kyiv, Maria Varenikova reported for the New York Times. "It's the best rave I can imagine now," one DJ turned volunteer said.

Young people near the frontlines of fighting face loneliness, boredom, fear, and violence. "I feel like everything I was going to do became impossible, everything collapsed in an instant," 18-year-old Oleksandr Pruzhyna told the AP.
Snapshots
A "parentless" 16-year-old was denied an abortion because a court ruled she's not "mature" enough. In her petition for permission to have an abortion without the consent of a parent or legal guardian, the teen wrote that she was "not ready to have a baby," and that she was pursuing a GED with the help of a "program designed to assist young women who have experienced trauma in their lives" due to the recent death of a friend.
A Trump supporter has been charged with threatening the FBI over the Mar-A-Lago search. Adam Bies is the first to be charged in connection with an alarming spike in violent threats against federal officials over the FBI search.
A firefighter accused of photographing Kobe Bryant's body walked out of the courtroom multiple times after begging Vanessa Bryant's lawyer to "stop describing" the "horrifying" crash scene. At least eight Los Angeles County employees have been accused of taking graphic pictures of the victims' bodies with their personal cell phones and circulating them among colleagues, family members, and friends.

The environmental stakes for celebrity private jets are higher than you think.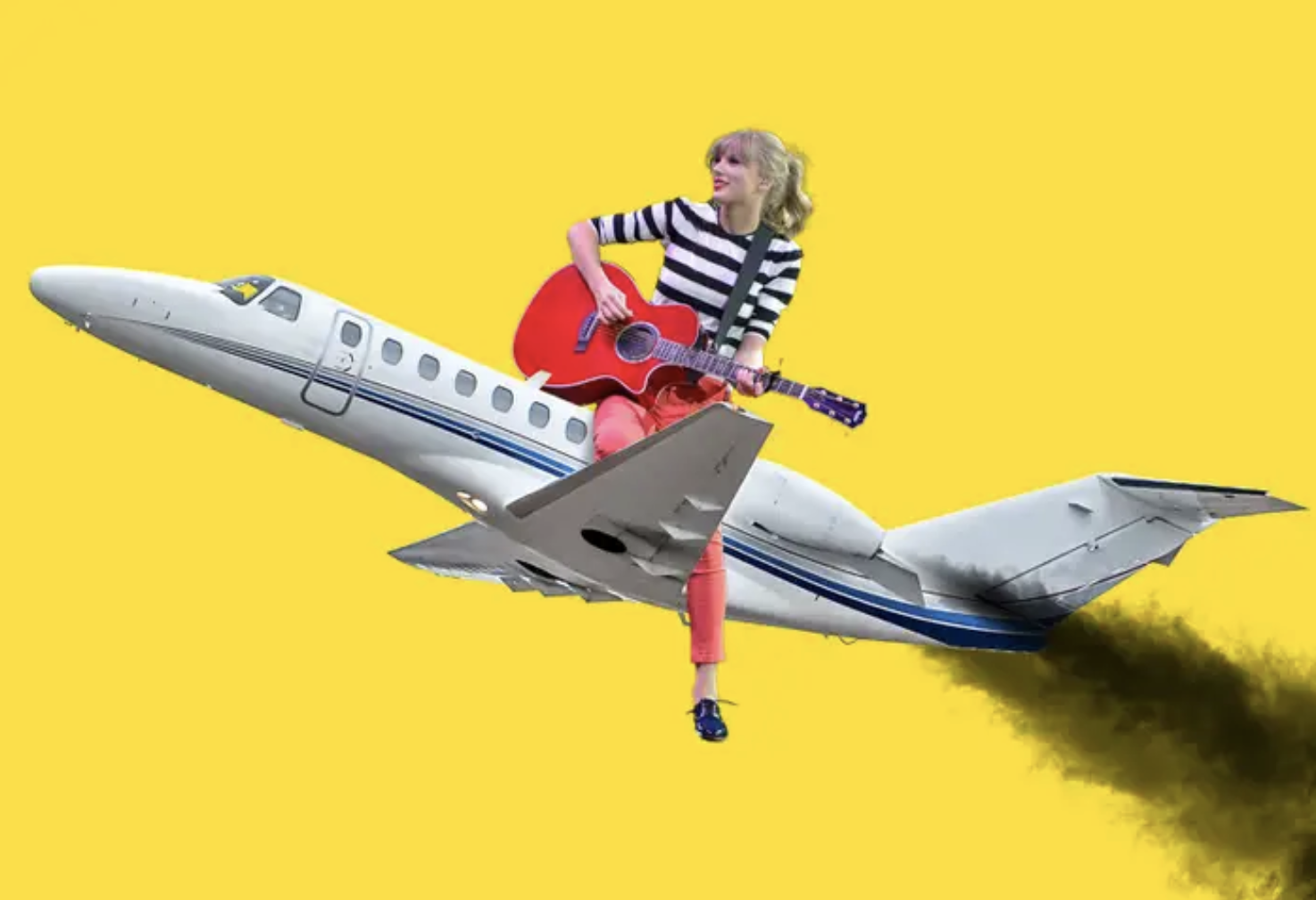 According to the UN, we're absolutely hurtling toward a climate disaster if global greenhouse gas emissions — like carbon dioxide — don't start dropping by 2025. Researchers have stressed that to keep existence sustainable, everyone on Earth should limit their carbon footprint to a grand total of 2.3 metric tons per year.
As for a private jet? It emits 2 metric tons of carbon dioxide per hour. In the first half of 2022, the top 10 celebrity frequent flier planes released about 482 times more than the average person's annual greenhouse gas emissions, according to sustainability research firm Yard.
Furthermore, for every 4,434 metric tons of carbon produced beyond 2020 levels, one person globally will die prematurely due to extreme temperatures, according to a Nature Communications study.
But before you run and blame Taylor Swift and the Kardashian clan for Earth's untimely demise, researchers emphasized that the problem is bigger than just a few celebrities. Private plane travel is at an all-time high, according to research firm Wingx; demand continues to outpace supply, and it's more accessible than ever.

New TV shows we can't stop watching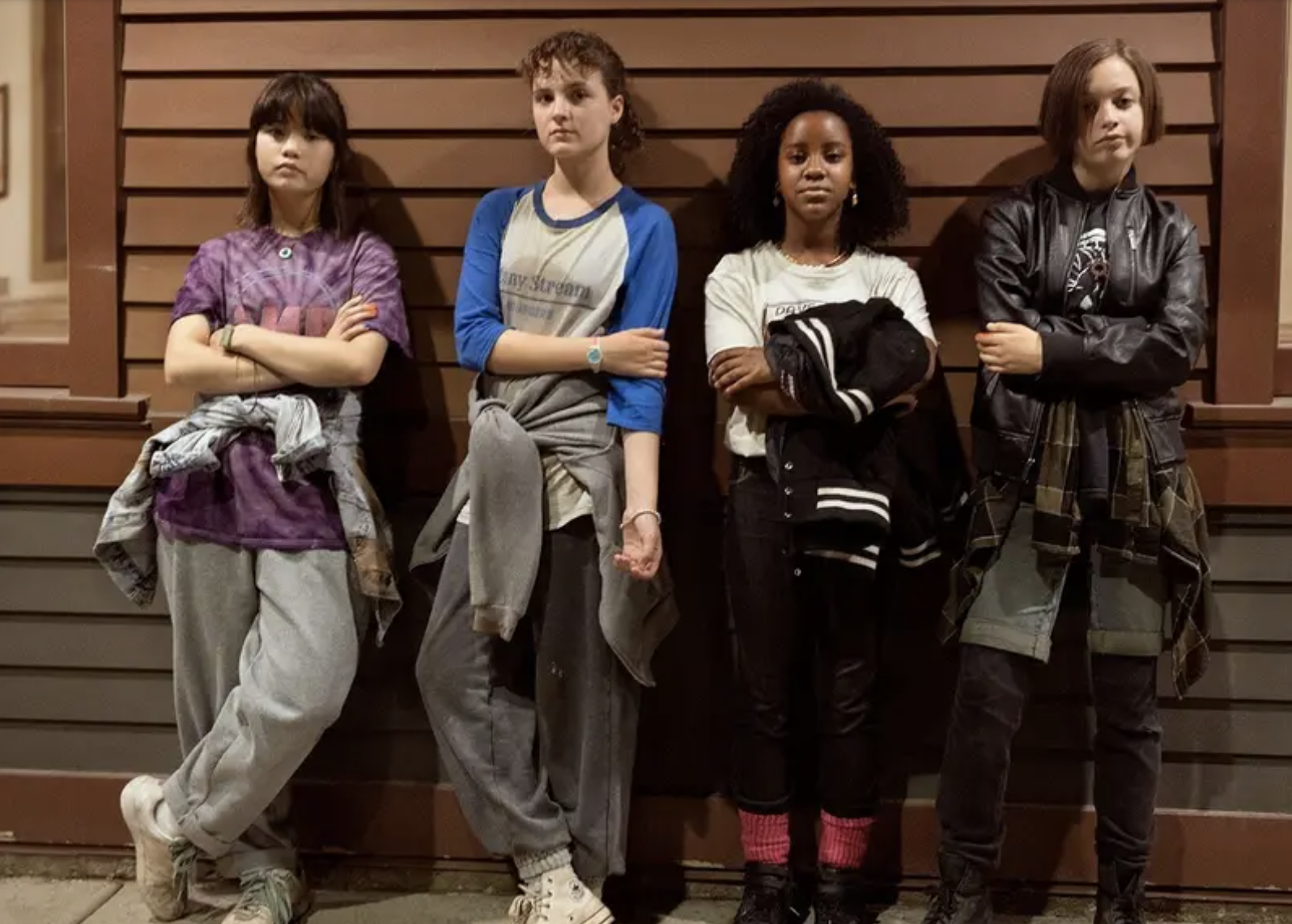 Paper Girls
Based on the incredible graphic novel, Paper Girls kicks off the morning after Halloween in 1988, when a group of 12-year-old newspaper couriers ride out to deliver their normal routes; while escaping the clutches of drunk teenagers in shitty costumes, they end up embroiled in a time war. Jumping from 1988 to 2019 to 1999, the girls confront their disappointment with who they become in the future, each dealing with the brutal reality of their adult selves in a different way. It is one of the most fascinating and satisfying depictions of a teenage girl's mind on TV right now.
Uncoupled
A show from creator Darren Star has certain signatures: a brightly lit big city, unrepentant gentrifiers with high-powered jobs, bad puns, and hot guys. This is the first time Star (Sex and the City, Emily in Paris, Younger) has used this formula among his own demographic: professionally successful gay men. Neil Patrick Harris plays Michael, a luxury realtor who gets unceremoniously dumped at his boyfriend's surprise 50th birthday party. The eight-episode first season tracks Michael's grieving process as he cycles through anger, horniness, and sadness, and it's a non-stop romp.
Industry
A soapy character study, HBO's Industry relays how young upstarts become enmeshed in the frenetic chase for career advancement and what personal tax they absorb — both emotionally and physically — in pursuit of an ever-shifting goalpost. Myha'la Herrold continues to shine as antihero Harper Stern, a young Black American in the London finance world who is ruled by the twin devils of ambition and anxiety. A sensationalized glimpse into how the capitalist sausage is made, Industry makes the world of corporate finance and high-stakes banking a gripping watch.
More TV recommendations right here. Get 'em while they're hot.
Still reading, eh? Seems like you might want to get this in your inbox. No pressure though. Just some food for thought.