Joshua Spratt began working as a school resource officer at Watervliet High School in upstate New York in 2013, when he was 33, eight years into his career with the local police force. His first known sexual encounter with an underage student came two years later, in February 2015, and by the time he was indicted that July, the evidence showed that he'd had sex with two 17-year-olds and a 16-year-old.
In a statement following Spratt's arrest, the Watervliet City School District deemed his actions "an egregious and unforgivable betrayal of the trust we all placed in him." Though it was the middle of summer vacation, counselors were dispatched to the high school to meet with students in the cafeteria to "help them process this news."
Spratt, the school's only SRO, had been a familiar presence on campus, friendly with students and well-liked. Some dropped by to chat in his private office, which sat next to the office of an assistant vice principal. At least one student came to him for help with schoolwork. "He was a nice, funny guy," one student at the time told me. "He was good at doing his job. But he took it too far."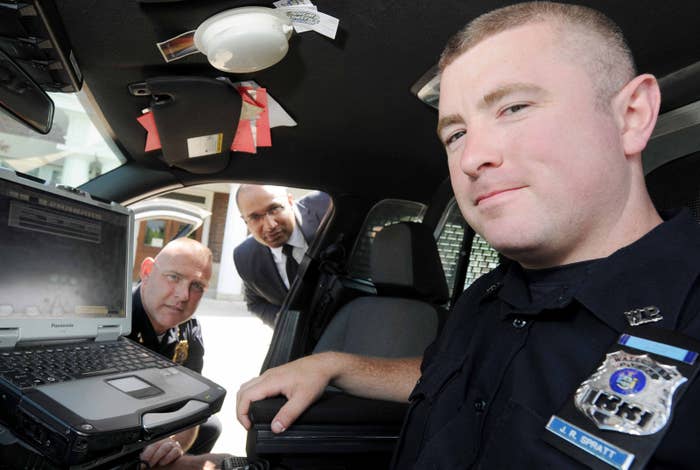 A military veteran who'd served in Iraq and was on track for a promotion to become a detective, Spratt was respected by his fellow officers and considered an ideal fit for the assignment at the high school: straitlaced, self-starting, easygoing, a good role model for the local teens. One officer who worked with Spratt called him the department's "golden boy." When police squad cars had been upgraded with new computer systems, Chief Ronald Boisvert selected Spratt, with his blonde crew cut and dimples, to pose beside the devices for a local newspaper. The allegations against him rocked the department, the school, the town. In October 2015, faced with a seven-count indictment, Spratt pleaded guilty to a third-degree criminal sex act — a felony — and was sentenced to six months in jail.
"It was certainly something we didn't see in the character of the officer who was there," said Mark Spain, who was a sergeant at the time and is now Watervliet's police chief. "I don't think there was a way for us to prevent it."
"He was good at doing his job. But he took it too far."
Spratt's case and the questions Watervliet officials were left to answer in its wake are not uncommon. Over the past decade, at least 46 school resource officers across the country have been convicted of or fired for having sex or exchanging sexually explicit messages with students who attended high schools or middle schools they were assigned to protect, according to a BuzzFeed News review of news stories, court documents, and police records. There are no statistics on how many SROs are men and how many are women, but all of those arrested for having sex with students have been men. Scores more have been accused of excessive force or unnecessary arrests.
These incidents represent a dark side to a sector of policing that continues to grow in response to fears over school shootings. In the two decades since the 1999 massacre at Columbine High School in Colorado, school resource officers have emerged as a primary balm to soothe America's sense of helplessness in the face of a seemingly endless string of violent childhood deaths. While Congress has failed to pass gun control bills in the aftermath of these high-profile tragedies, it has been quick to fund efforts to place more officers on primary, middle, and high school campuses, even though there is no conclusive evidence showing that these armed men and women bring more good than harm to the students under their watch.
In 1996, according to Department of Education data, around 10% of schools had a police presence on site for at least one hour a week; by 2016, 58% of schools had a sworn law enforcement officer stationed on campus at least part-time. While there have been few official counts of school resource officers over the years, the sector's largest training organization, the National Association of School Resource Officers, estimates that as many as 20,000 cops are on the school beat today, more than double the number tallied by the Department of Justice in 1997. This year, after shootings at high schools in Parkland, Florida, and Santa Fe, Texas, left a combined 27 people dead, tens of millions of dollars in federal grants covered a renewed push to put officers in as many schools as possible. In the new school year, there will likely be more sworn law enforcement personnel stationed in primary, middle, and high schools than at any point in the country's history.
"It reduces the fears of parents and school administrators and teachers. Yet it has unintended consequences."
"We do it because it's symbolically important," said Philip Stinson, a criminal justice professor at Bowling Green State University who has studied the role of school resource officers and used to be a cop. "It reduces the fears of parents and school administrators and teachers. Yet it has unintended consequences, and we really haven't figured out what we want them to do and why they're there. People let their guard down around police officers, so we allow them access to kids that we might not for almost anybody else."
For Watervliet school and police officials, Spratt's actions laid bare the shaky foundations undergirding a nationwide program that they — and many others — believed to be essential. Suddenly forced to confront the misconduct they'd unknowingly sponsored, local leaders began to wonder what they'd gotten in return for the price they'd paid.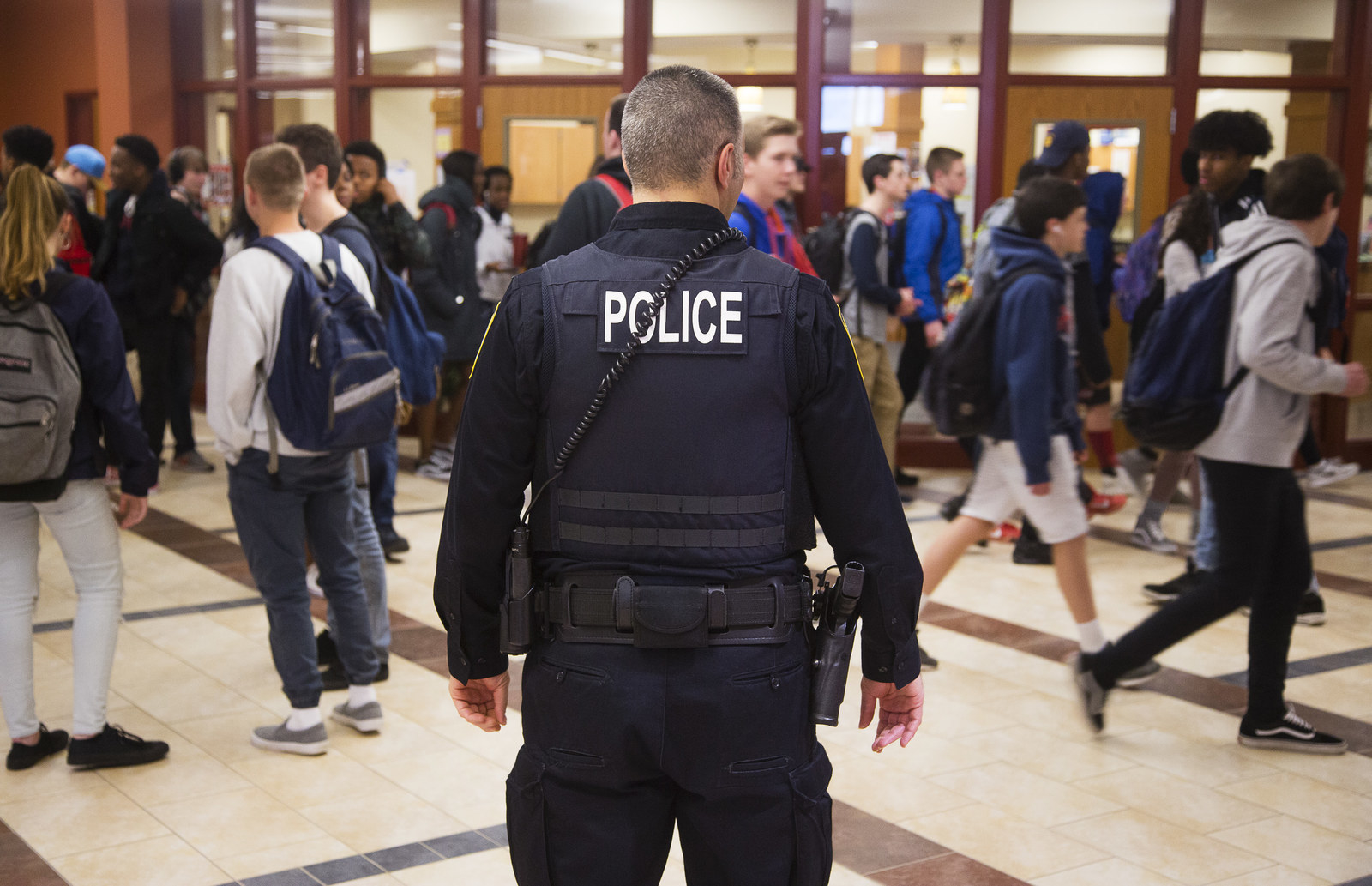 School resource officers have always seemed to serve the needs of their particular time.
The idea of stationing cops in schools on a regular basis was born in the 1950s, as departments became increasingly bureaucratic and organized, influenced by a national movement to professionalize local forces in the image of J. Edgar Hoover's FBI. Early versions of school resource officer programs — in Flint and Saginaw, Michigan; Tucson, Arizona; and Miami, Florida— were focused on burnishing the image of law enforcement in the eyes of children, developing a trusting relationship early on.
By the late '60s, as images of police brutality and the unrest it triggered filled television screens, school resource officer programs began to grow in popularity. In 1968 — the same year Chicago police beat protesters outside the Democratic National Convention — the term "school resource officer" was officially introduced into the US legal code, defined as a law enforcement agent assigned "to work in collaboration with school and community-based organizations." Speaking for many of its counterparts, the Fresno Police Department explained the program's appeal by deeming it a tool to "revitalize its image in the eyes of its youth." Some school resource officers were expected to wear plainclothes while on school grounds. Some bigger school districts — including in Los Angeles County; Dade County, Florida; and Clark County, Nevada — created their own independent police departments so that administrators would have full authority over the cops patrolling their campuses.
In the 1980s, as crime rates rose to new highs and federal funding targeted programs aimed at gang crackdowns and drug enforcement, the focus of the job shifted again, away from mentorship and toward arrests. By the mid-'90s, nearly all school resource officers were armed and in uniform.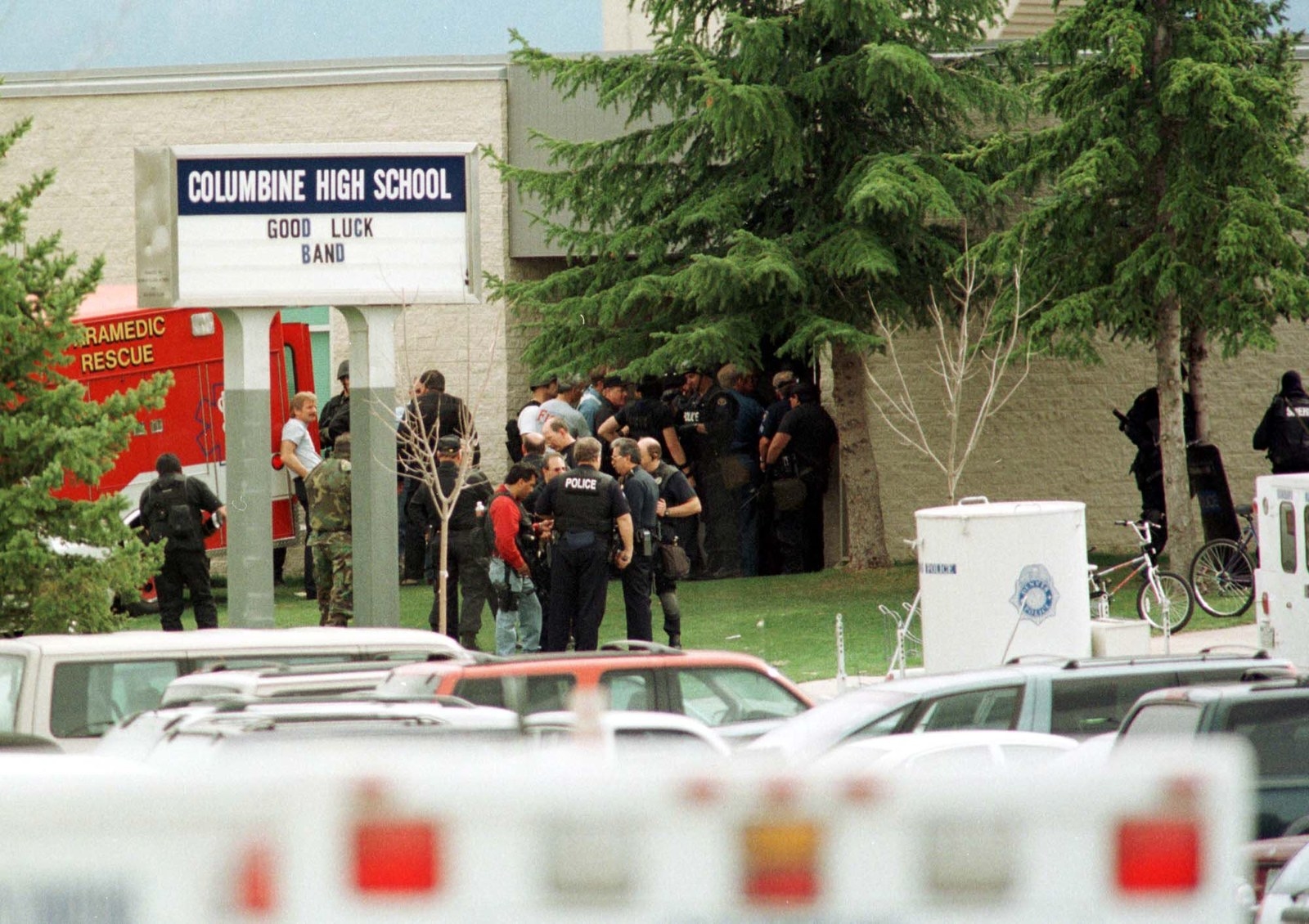 In those years, school resource officers were becoming more common. But it wasn't until the end of that decade that they began to become nearly ubiquitous. After two students fatally shot 13 people before killing themselves at Columbine High School in April 1999, the Department of Justice offered federal grants devoted to placing more law enforcement agents in schools. In 2000, $68 million in grants went toward the hiring and training of 599 school resource officers in 289 cities. Over the next decade, around $800 million more funded an additional 6,000 or so school resource officers in around 3,000 cities, according to DOJ records.

Other cities, including Watervliet, shifted resources to create the new assignment. A working-class town at the intersection of the Erie Canal and the Hudson River just outside Albany, Watervliet, with its population of 10,000, has just two public schools: an elementary school, serving around 700 kids up to sixth grade, and a joint junior/senior high school, which has around 600 students. In 2008, then-sergeant Mark Spain, a 10-year veteran of the department at the time, proposed to his superiors that they appoint a cop to patrol the high school; he'd found himself often responding to calls there — mostly fights.

The training instructs officers to see themselves not just as law enforcement agents, but as educators and counselors to students.
"It seemed we were having more and more issues at the school," he told me. "I felt that we needed somebody there to quell the problems."
Upon hearing Spain's suggestion, then-chief Ronald Boisvert named him to the job. Spain completed a 40-hour certification program run by the state's Office of Public Safety, studying a curriculum similar to that of other states and to the one used by the National Association of School Resource Officers (NASRO), which trains the largest share of campus cops. The training instructs officers to see themselves not just as law enforcement agents, but as educators and counselors to students — a practice dubbed the "triad concept."
The broad description of his new job left Spain a bit unsure of his responsibilities. Initially, he believed his primary purpose was discipline, and he sought to keep the peace by maintaining a strict and powerful presence. His first year, he made 46 arrests at the school, he said.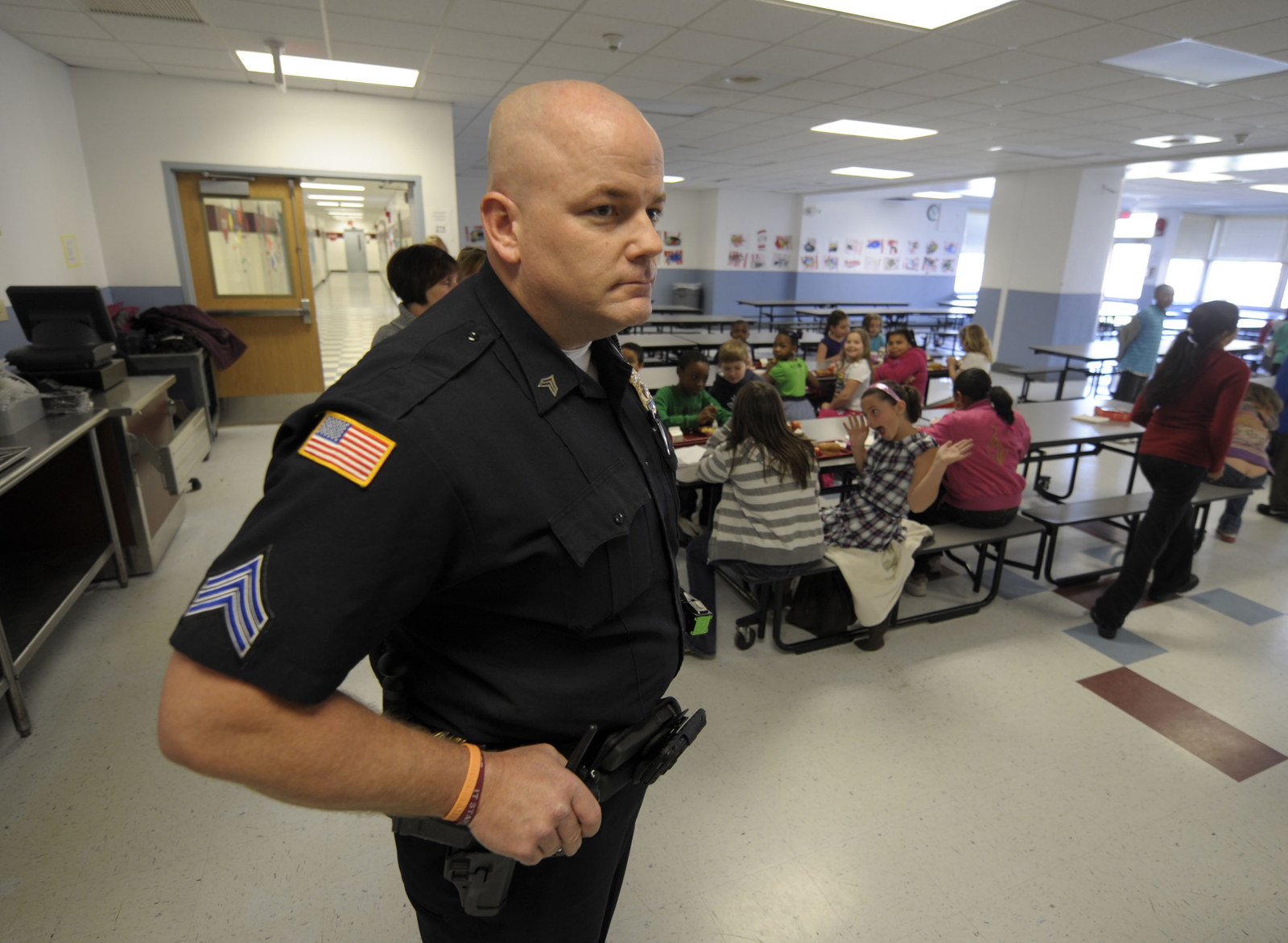 As he spent more time at the school, his tactics shifted. Spain spent three days a week on campus making rounds — cafeteria, auditorium, hallways — checking in with teachers, chatting with the principal, and greeting students. He was under no pressure to make arrests. He had no specific patrol route. His supervisor rarely checked in on him. Most days, nothing worth reporting happened.
During his fifth and final year as a school resource officer, Spain made three arrests, he recalled. "But I think I had more of an effect on the school environment than I did in my first year," he said. Students came to him to report if there was a fight somewhere. Teachers gave him a heads-up about kids they were worried about.
What he'd realized was that he was there "to create relationships" with the teens and teachers, he said. "You have to become a member of that community," Spain said. "That's not something that you can do casually. You have to do a lot of work in that. The kids can spot a fake a mile away. They have to know that you're genuine, and you care about them."
After five years, when Spain moved on to a new assignment helping to establish a youth court system in the city, Chief Boisvert determined that the right guy to replace him at the school was Joshua Spratt.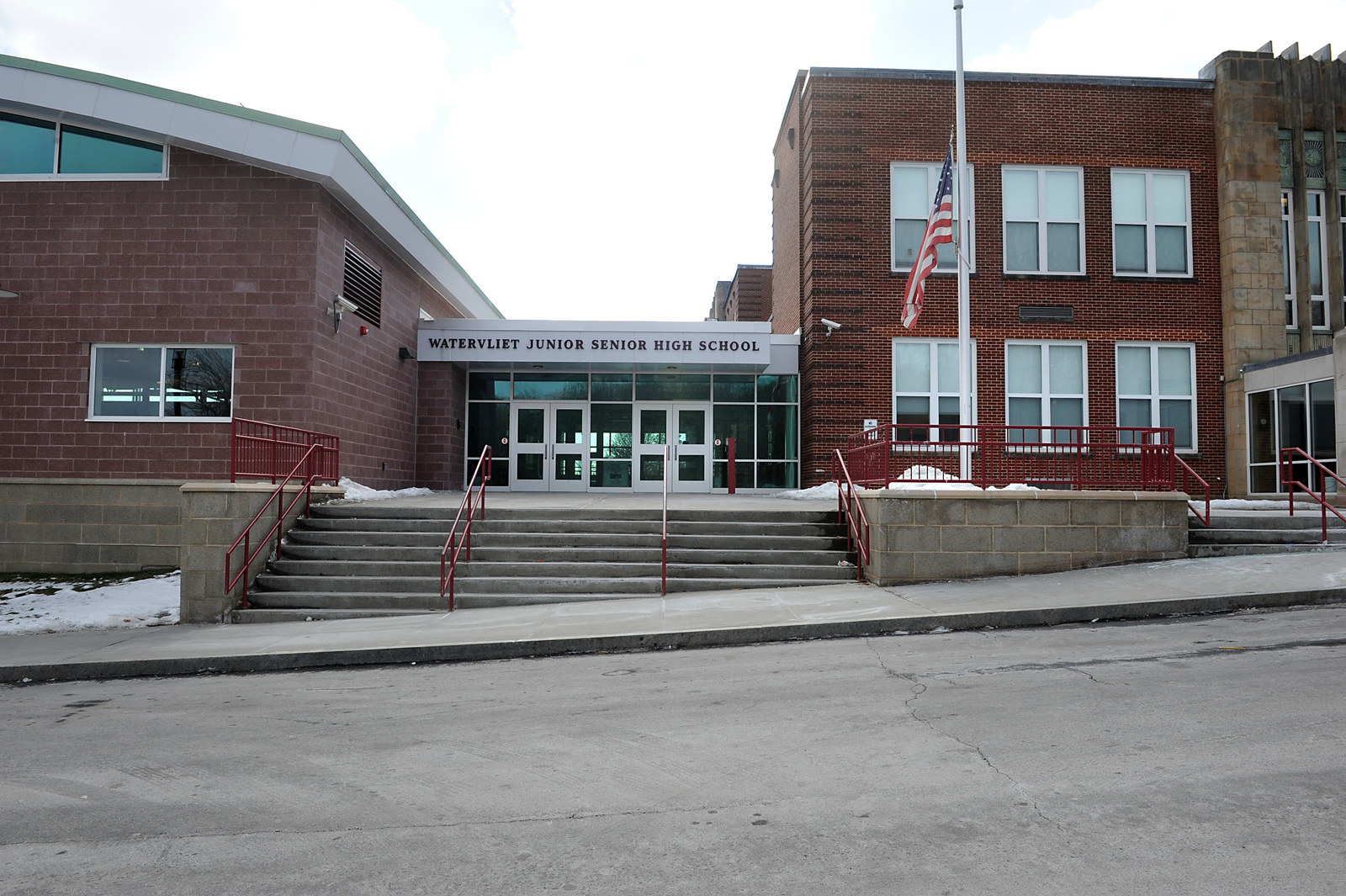 Spratt started his new beat in the fall of 2013, just as a new wave of funding for school resource officers was washing across the country.

Months earlier, in December 2012, a gunman had killed 20 small children and six teachers at Sandy Hook Elementary School in Connecticut. Over the following year, $45 million in federal grants paid for 356 new school resource officers at 144 departments in 46 states and Puerto Rico. From 2010 to 2017, the number of schools with an officer or security guard on campus rose by 31%, according to DOJ data. Today, there are security personnel at around 30% of primary schools, 59% of middle schools, and 68% of high schools. Those numbers are set to rise.
A month after the school shooting at Marjory Stoneman Douglas High School in Florida, which left 17 teens and teachers dead even though an armed school resource officer was on campus, Congress passed a bill authorizing $75 million for school safety grants.
"Increasing the number of SROs is the single most important thing that can be done to improve school safety," Rep. Gus Bilirakis, a Florida Republican, asserted in a press release. "I will not stop fighting for more federal funding until every school in my district has at least one SRO on its campus."
According to Mo Canady, president of NASRO, this year marked the highest demand for training sessions in the organization's 28-year history. Most summers, NASRO hosts 50 to 60 sessions for departments across the country. As of July, more than 100 had already been scheduled.
"It's a pretty significant change for us right now," he said. "We were busy the two summers after Sandy Hook but I don't recall a time that we had to turn people away because we ran out of instructors."
Despite the surging interest, no definitive evidence shows that having officers at schools makes students safer. While a 2009 study of 28 schools found that fewer students got arrested on campuses that had officers, a wider 2011 study reached the opposite finding. The authors of both studies cautioned against making definitive judgments on the impact of school resource officers based on their research: As with most analyses of crime and arrest rates, too many variables exist to parse out cause and effect.
What's left is anecdotal. In 2010, a school resource officer in Tennessee stepped in when an armed man demanded to see the principal, leading to a 10-minute standoff at gunpoint that ended when sheriff's deputies arrived and killed the man.
More recently, in a highly publicized incident earlier this year, a school resource officer in Maryland was credited with saving lives after he opened fire on a teen who'd shot two other students in their high school's hallway. The officer missed, and the student killed himself moments later.
Alongside the tales of heroism, though, are allegations of excessive force and overzealous arrests that send kids into the criminal justice system for minor infractions — an extension of the problems that plague policing outside of schools. A 2012 study by the Department of Education found that 70% of the students arrested or referred to law enforcement during the 2009–10 school year were black or Latino, even though those demographics represented only 42% of the population in the data. According to a 2010 class-action lawsuit, school resource officers in Birmingham, Alabama, used pepper spray "to enforce basic school discipline." Over a four-year stretch, the suit said, around 300 students were maced for infractions such as "back talking" and "challenging authority." A judge ruled that the officers' use of pepper spray was unconstitutional. In a 2016 lawsuit, three students, including one kindergartner, accused the school resource officer at their Abilene, Texas, school of violently assaulting them; the officer was suspended for three days for one of the incidents. In 2017, a lawsuit accused a school resource officer in Allegheny County, Pennsylvania, of unnecessarily body-slamming students and using stun guns against them; at least two incidents were captured on video. Earlier this month, publicly released body camera footage showed an officer in Texas pinning a 10-year-old autistic child to the ground and handcuffing him.
"We let these adults around our kids and yet no one's really specified what exactly they're supposed to do there."
The reflexive rush to put officers in schools is based on the premise that officers bring safety and peace to any place they go, an assumption that ignores the scope of misconduct committed by cops. The power dynamics that misbehaving officers take advantage of during traffic stops or drug raids are also present in schools. What's different, though, are the types of crimes campus officers have the chance to commit.
A 2014 study by Bowling Green professor Stinson reviewed incidents of officers getting arrested over a six-year stretch, comparing the charges against school resource officers with those against other cops. The majority of off-campus cops arrested were charged with "violence-related" crimes, such as assault or murder, or "profit-related crimes," like stealing money or drugs. Among school resource officers who were arrested, 62% were accused of sex offenses.
"They're crimes of opportunity," said Stinson. "It gets back to the question of who is it we want in the schools. We let these adults around our kids and yet no one's really specified what exactly they're supposed to do there."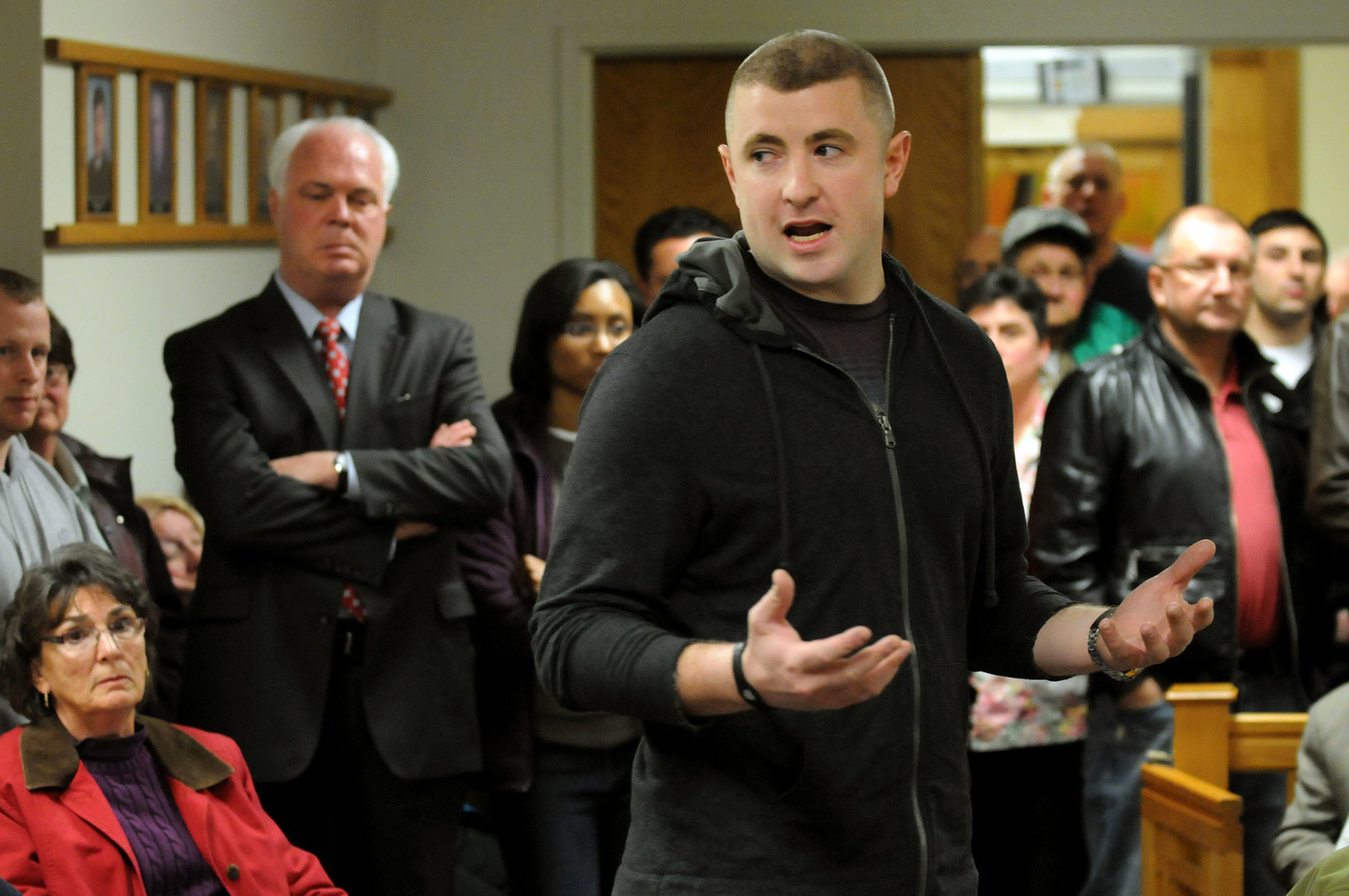 Rumors about Officer Spratt, who was married with three kids, had begun to spread by early 2015, recalled three students at the time, a now-21-year old man and a 21-year-old woman, who've since graduated, and a 17-year-old girl. All requested anonymity because they didn't want to anger anyone in their small town for speaking publicly about this. The man said he'd first heard about the officer's misconduct from a girl in his class who was telling others that she'd had sex with Spratt.
"It's not like she made it some type of huge secret," he said. "Everybody kind of knew about it. It always came off as kind of a joke. I don't think anybody took it seriously enough. We would make jokes about it without knowing if it was true or not."
When Spratt had begun working at the school the previous school year, the girl had told classmates she found him attractive and quipped about making a move on him, but she wasn't the only one. "All the girls had a crush on him," the 17-year-old said.
"All the girls had a crush on him."
Students noticed Spratt spending far more time with female students than with male students. He was known to compliment girls on their outfits. "He was kind of creepy," the woman said. "Me and my friends would talk about it. We'd be at somebody's house after school and one of us would be like, 'Spratt did the weirdest thing to me today.' I remember he was always asking me to come down to his office."
It was almost always girls who dropped by his office in the school's basement. Usually the door was closed and nobody could see inside because the window was blocked by a sheet of paper. The girl who claimed to have had sex with him, though, had gotten particularly close with the officer over her junior and senior years.
"She would follow him around in the hallways and go into his office," the 17-year-old, who's now a senior at the school, said. "They were always kind of flirting with each other when they would see each other. He would try to play it off like he wasn't enjoying it but you could tell he was flirting back."
The woman told me that she took a home economics class with the girl during their senior year, and from the first month of school, the girl left the class early nearly every day to spend time with Spratt.
"She'd tell the teacher she was having a bad day or just needed someone to talk to," she said. "Sometimes the teacher would try to stop her, saying 'You don't need to go down there' or 'Officer Spratt is probably busy,' but she would just walk out of class. It wasn't even like any of this was hidden. I knew what was going on." (The school district denied that the girl regularly left class early to hang out with Spratt.)
In a lawsuit she later filed against the school district and the city, the girl accused Spratt of "grooming" her by buying her gifts and offering to tutor her in trigonometry. Some days, she said, they'd spend two or three class periods together, in his office or elsewhere on campus. According to the lawsuit, they had their first sexual encounter in April, off campus in his car.
The two graduates and the senior who spoke to me said the rumors centered just on this one girl. They only learned later, when news of the indictment broke, that Spratt was also accused of having sex with two other classmates. The male and female graduates knew these two girls but didn't suspect anything at the time. Only in hindsight, the man said, did he see any sign of what was going on: "One girl would show up to class 20 minutes late a lot of days, with a hall pass from Spratt," he said.
Then-chief Boisvert told the Albany Times Union that Principal Ryan Groat talked to Spratt about the rumors in the spring of 2015, but didn't inform the police department about them. The lawsuit lists five school employees it claims reported Spratt to school administrators after they became concerned about his behavior around students.
I reached out to all five staffers, as well as Groat, but didn't receive any response. Instead, a spokesperson for the school district contacted me to say that they were all declining BuzzFeed News' interview requests. A lawyer representing the school district, Stephen Rehfuss, disputes the police version of events, saying there was "absolutely no truth" to the reports that school officials had heard rumors about Spratt's sexual misconduct: The district's official position is that no faculty member or administrator "had any inkling that anything like this was going on" until Spratt was arrested months later.
The collaborative nature of SRO programs allow both schools and police to sidestep blame for an officer's misconduct — should the school have kept a better eye on him, or should the police have hired somebody better? Though the officers spend their days on school grounds, principals in most districts have no authority over them; though officers are paid and promoted by department superiors, their daily efforts have little impact on the conventional metrics those higher-ups tend to be most invested in — crime rates, solved cases, arrests, civilian complaints. The result is an absence of oversight.
Within this vacuum, some school resource officers find that nobody is watching when they decide to step over the line. Over a monthlong stretch in 2017, Jamil Hall, a school resource officer in Florence, South Carolina, allegedly raped a 17-year-old student three times in his office before an administrator found out and contacted the police; Hall is awaiting trial on charges of sexual battery. In 2012, Sam Allen Bowman, a sheriff's deputy working in a Maryland high school, was convicted of molesting a 14-year-old girl whom he'd been eating lunch with and driving home. In 2009, Louis Morris, an SRO in Oklahoma, was convicted of fondling a 15-year-old girl he said he'd fallen in love with and wanted to marry. In 2016, Rodney Groth, a 20-year veteran of the Springfield, Illinois, Police Department, was accused of offering a student money for sex. In 2013, Todd Smith, an officer for 26 years in Ohio, was caught sending students sexually explicit messages in texts and on Facebook, claiming that he had a sex addiction and the students "could help him by having sex with him," according to federal prosecutors. A 15-year-old student ended up having sex with him. Smith was sentenced to eight years in prison. In at least three cases, students didn't report an officer's misconduct until years later, when they were adults; one of those officers was convicted and sentenced to 30 years in prison, and the other two are awaiting trial.
Nearly every school at the center of an officer sex scandal over the last decade still has an SRO program. In 2018, three years after then-officer Dorell Green was fired from his job at a Fountain, Colorado, high school for sending inappropriate text messages, the district doubled the number of SROs on its campuses.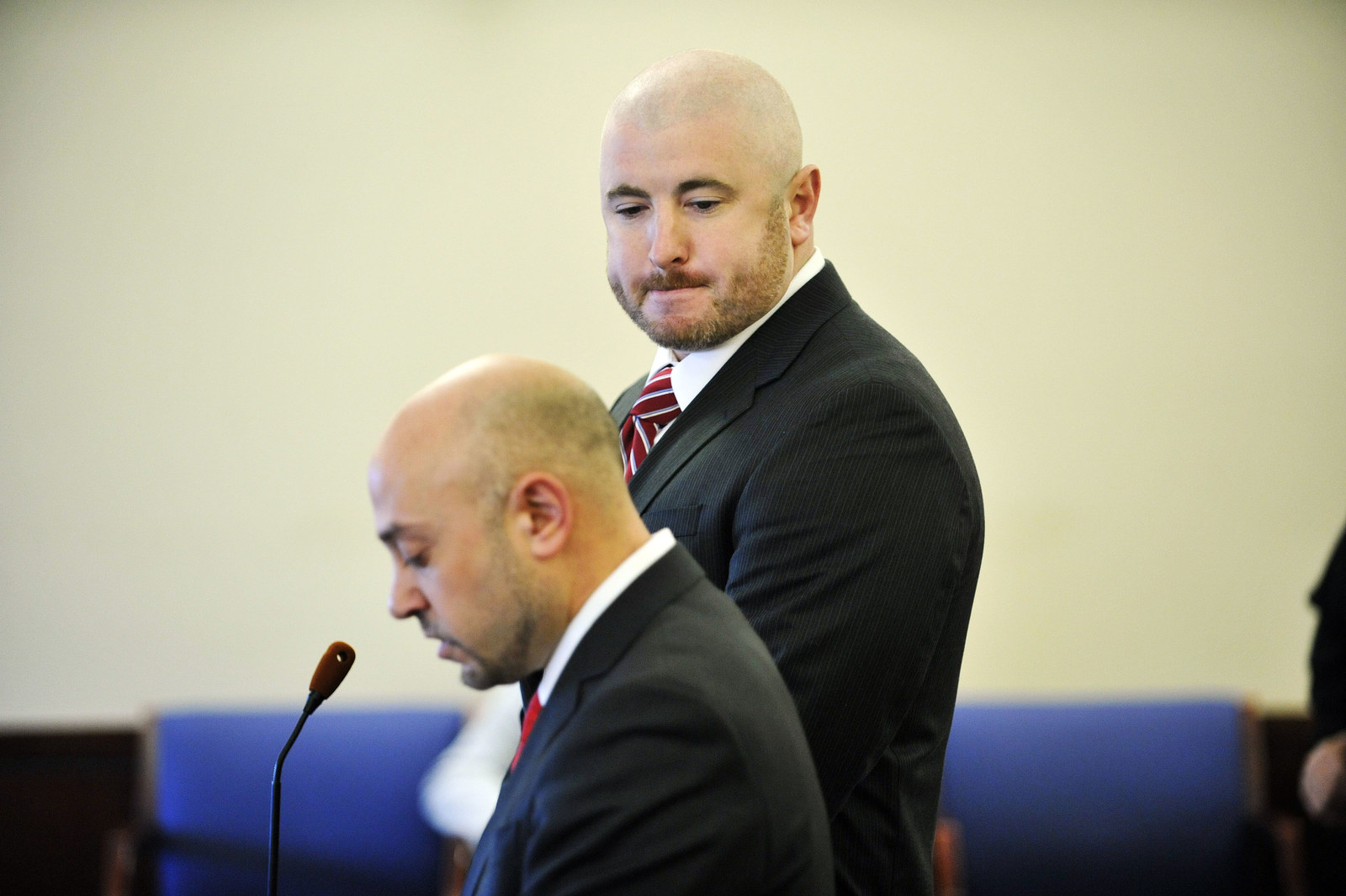 Officer Spratt almost didn't get caught. In May 2015, the department opened an internal investigation into his actions in response to a tip, the source of which is still disputed. Spain, who was a lieutenant by then, led the investigation. Spratt told him that the rumors were false and had been started by a girl who was mad at him because he'd recently gotten her in trouble at school, according to an officer who worked with Spratt and requested anonymity because he wasn't authorized to discuss the case. Spain closed the case, saying there wasn't enough evidence to pursue charges.

One officer at the department told me that he believed police brass sought to get the allegations "swept under the rug, even though it was the worst-kept secret in the city. I mean the rumors were going on for months. They never really looked into it, I believe, because Spratt was a golden boy down there."
"They never really looked into it, I believe, because Spratt was a golden boy down there."
The case might have stayed closed if not for an unrelated matter. Around this same time, an undercover drug investigation by the New York State Police discovered evidence that a Watervliet police officer, Nick Pontore, was a customer and friend of one of the dealers targeted in the sting. Confronted with the findings and asked to take a drug test, Pontore resigned from the department in June 2015 and was charged with drug possession.
Having just lost his job because of those allegations, Pontore was bothered by how his superiors had handled the investigation into the reports of Spratt's sexual misconduct. "I was upset that no one did anything about it and looked the other way," Pontore told me. "The girls were scared."
This being a small city, Pontore happened to know one of the girls rumored to have had a sexual relationship with his former colleague. He contacted her. She told him she had recorded a conversation she and another girl had with Spratt in which he alluded to their encounters. In the video, which captures Spratt's voice but not his face, he tells the girls that he wanted to get together with them again, according to three people who viewed it. Though the girl had been afraid to report Spratt herself, Pontore said, she gave the video to Pontore, who turned it over to the department, which passed the investigation to state police. Less than two weeks later, Spratt was arrested, fired, and indicted on charges of four counts of third-degree criminal sex acts, which carried a maximum sentence of 16 years in prison.
In October 2015, in a deal with prosecutors, Spratt pleaded guilty, a conviction that required him to register as a sex offender. Because the age of consent in New York is 17, only the charge involving the 16-year-old girl was included in the deal. He was sentenced to six months in jail, a quarter of the time Pontore got three months later when he pleaded guilty to drug possession and received two years in prison.
The Watervliet Police Department acknowledged that it could have acted on the Spratt rumors sooner, but it has sought to narrow the blame. One officer, Sgt. Jon Brant, was suspended on the basis that he'd known about the video Pontore ultimately obtained but didn't tell superiors about it.
One officer said he believed that Brant had been a scapegoat. Higher-ups, he told me, had "already heard about [the rumors]." If they had investigated the matter seriously, he said, "they would've found out easily."
Spain declined to answer questions about the investigation into Spratt. Last September, the city and school district settled the lawsuit filed by one of the girls for $175,000.
In January 2016, with two of the department's 20 officers having just been convicted of felonies, Chief Boisvert retired, and Spain rose to the top spot. One of his first tasks was to figure out how to restore trust in the school resource officer position he'd been responsible for creating, and whether to implement any changes to the program.
"We needed to figure out what was best for us," he said. "Moving forward we're certainly more cautious about our commitment to the position. The assessment was liability versus the need."
He decided to end it. Rather than assign an officer to the school, he added the campus into an existing patrol zone. An officer drops by regularly, usually during lunchtime, checks in with administrators, then goes on his way. ●