Jaelynn Willey, a 16-year-old girl shot in the hallway of her Maryland high school, died on Thursday evening, the St Mary's County Sheriff's office confirmed to BuzzFeed News.
"Willey died surrounded by her family. It is with heavy hearts and great sadness we provide this update," the sheriff's office said.
Her family said tearfully in a press conference Thursday night that they were taking the 16-year-old off life support two days after the shooting.
"My daughter was hurt by a boy who shot her in the head...and took everything from our lives, " the teen's mother, Melissa Willey, said while holding her youngest child at a news conference. "She's brain dead. There's nothing left in her. I felt like, as her mom, I needed to make that statement to everybody."
Willey, a competitive swimmer and adored older sister to seven younger siblings, was in critical condition after a fellow student at Great Mills High School, identified by authorities as 17-year-old Austin Rollins, shot her with a Glock semi-automatic handgun Tuesday morning, just minutes before the first-period bell was about to ring.
Rollins died after an encounter with an armed school resource officer.

"She's just the sweetest girl. Smart. On the swim team. Loves babysitting her younger siblings," her cousin Nina Rohdin told BuzzFeed News.

Rollins used his father's gun to go after Willey, who had just broken up with him, according to the St. Mary's County Sheriff's Office.
"Rollins and the female victim had a prior relationship that recently ended," the sheriff said in a statement. "The handgun utilized by Rollins in the shooting was legally owned by Rollins' father."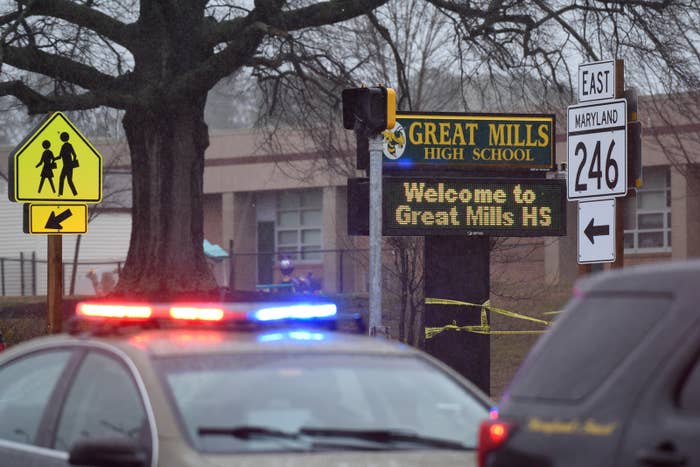 A male student, aged 14, was also injured in the shooting. He's in a stable condition.
Willey's paternal grandmother, Donna Newman Christopher, posted on Facebook Tuesday afternoon that Willey had been shot in the head.

A high school junior, Willey was the second oldest of nine kids. Her older brother also attends Great Mills High School, where he is a senior, said Rohdin.
Her cousin described her as a "mom type," who loved hanging out with her younger siblings.
"I've seen a lot of pictures of her carrying around the younger ones in the carrier," said Rohdin, a baker from Maine.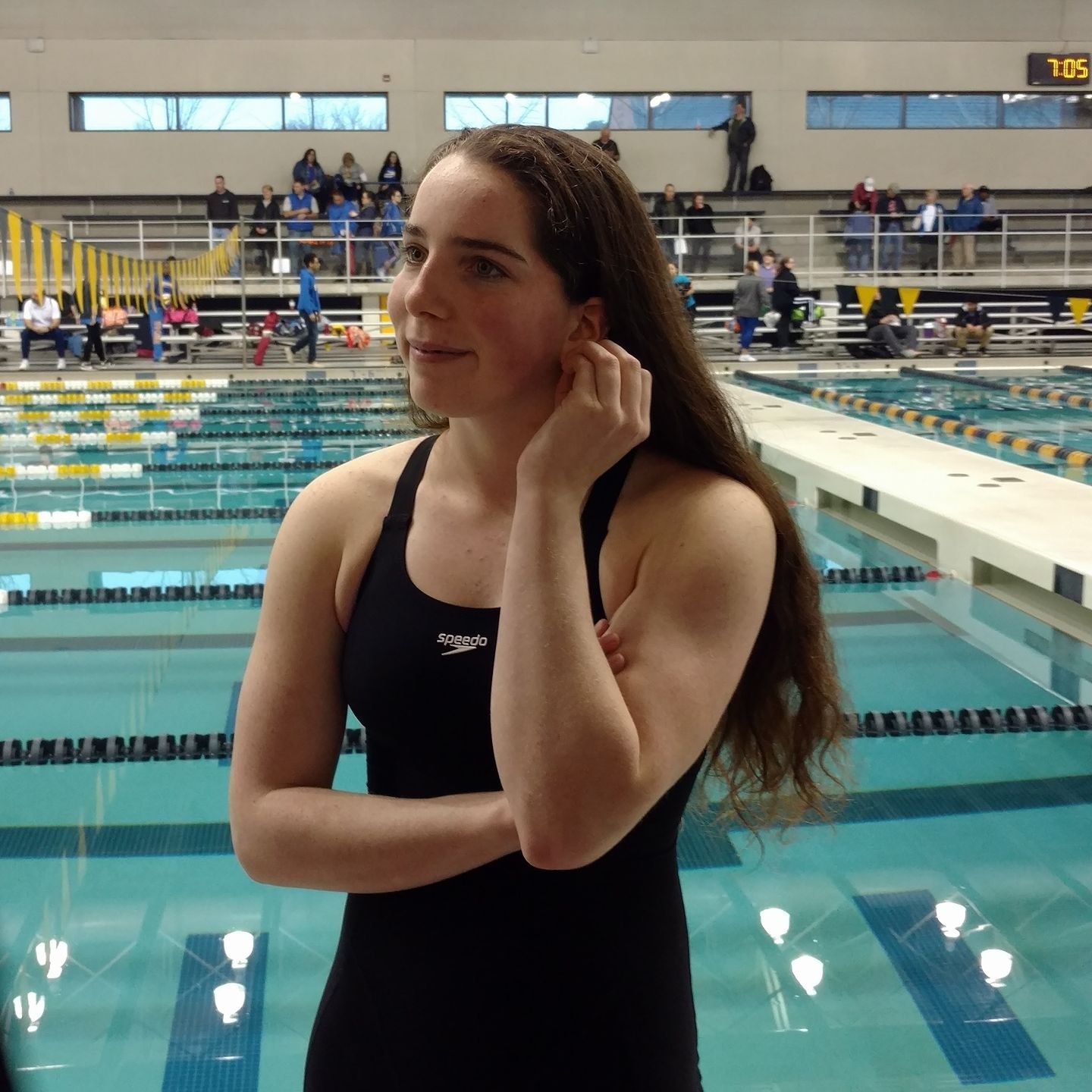 The high schooler was a competitive swimmer who trained at and competed for the private Great Mills Aquatic Club in addition to representing her school.
She swam in the 2018 Maryland Swimming Junior Championships earlier this month and achieved new personal best times in the 50-, 100-, and 200-yard freestyle events.
Posts on Willey's Facebook and Instagram pages show her devotion to the sport — she has posted more than one image of the sun rising over her club's pool before an early morning practice.
Just recently a fellow swimmer asked Willey to prom by making a poster that reflected her love of swimming. It read: "Fly, back, breast and free, will you swim to prom with me?"

"She was super excited," said her cousin.
A YouCaring fundraiser for her medical bills, organized by a family friend, has raised more than $68,000.
Her cousin said she was unaware of any connection between Willey and Rollins, but noted that she couldn't imagine Willey upsetting anyone.
"She's just a sweet girl — I just can't imagine her starting a confrontation," she said.

Rohdin said she plans to attend her local March for Our Lives protest against gun violence and school shootings on Saturday to honor her cousin. "I was going to go anyway, but it's on now," she said.