Just hours after the Orlando attack, a 28-year-old called Jack Smith (not his real name), who lives in the United Arab Emirates with his wife of three years, came out as bisexual.
He tweeted the disclosure, writing, "I've never been 'out'. But today I stand proudly and publicly with my brothers and sisters of all genders around the world."
He accompanied the message with a picture of the bisexual pride flag.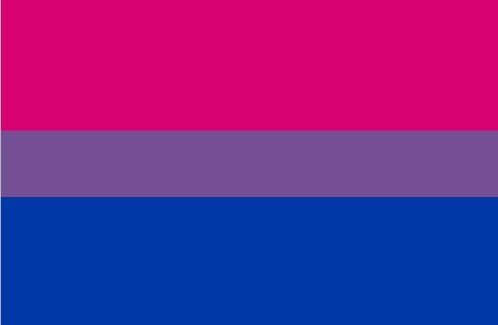 On the phone to BuzzFeed News from the UAE, Smith explained why the atrocity sparked his tweet.
"Looking at the news yesterday made me so profoundly sad about the invasion of the sanctity of a safe place," said Smith. "And it made me feel as though it was really important for a little bit more visibility and for people to understand that everybody needs to be safe, and that everywhere there are people who are affected and who are part of this community."
He added that he wanted to convey the idea that the LGBT community "is bigger and wider" than many realise, to stop "bigots being able to marginalise the community".
The mass murder in the early hours of Sunday morning of 50 people in the LGBT Pulse nightclub in Orlando triggered a deep response in Smith. "I felt so connected to it, that I thought it was time."
He said he wanted to make it known that "I felt more connected than perhaps would have been immediately apparent".
He posted this picture on Instagram, with the words: "Truly saddened with the senseless killings in #Orlando."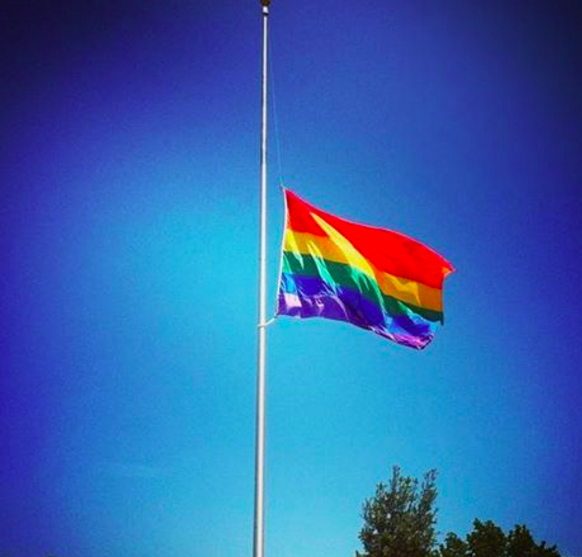 Although his wife has known for some time, many of Smith's friends and family did not. The reaction has been fantastic.
"Everybody's been really lovely," he said. "I haven't had any adverse reactions. People I don't know and have never met have said they're proud of me and appreciate it, and that makes life slightly easier."
"I've sent the tweet and various messages to my closest friends. They've been lovely as well – asking question but doing so nicely. They've just asked if my is wife OK. They've just said 'It changes nothing', which is lovely. It gives you the reassurance you want."
Smith is aware, however, that he will still need to tell people who didn't see the tweet or his emails. "It'll be a two-part, or multi-part process. There are very few people who I know well in real life who I knew before I was on Twitter. So the litmus test will be the next stage which is telling the rest of the world who I know."
He added that he'll also tell his family.
Smith wants to increase the visibility of bisexual people, in the aftermath of the attack and more generally.
"If I'd been in a relationship with a man or a trans person I would have been immediately visible as part of this community but it feels very invisible to be in a straight relationship. That's not to say that it doesn't come with privilege, which it shouldn't do – but it certainly is a factor in terms of wanting to be seen."
Life for LGBT people who are from the UAE – where homosexuality is punishable by death – is not easy, he said.
Smith added he had been thinking about coming out for some time, but the "hideous scale" of people being "targeted specifically" in a "space in Orlando – a haven" was the final straw.
Smith wasn't the only one. Logan Kenny, 15, tweeted this 24 hours after the Orlando shooting.
He told BuzzFeed News that after seeing the events unfold, "I realised this was the time to offer my support and since I thought I'd never be 100% ready so I came out to my mum."
"I'm extremely proud of him and I feel so honoured that he told me," Logan's mother Rhona MacCormick told BuzzFeed News. "I'm extremely pleased he has the maturity to recognise how he feels and stands up for what he believes. I'm really happy he's done this."
Two more people told BuzzFeed News about coming out on Twitter in the last 24 hours, following the Orlando murders.
Marlyn, 19:
"I would just like to say that being queer is a very beautiful thing and we should be proud of who we are," she said. "Members of the LGBTQIA+ are very beautiful, talented and very artistic and kids who have families who support them for who they are should be very thankful. 💖"
Océane, 17:
"Hi mum here's a thing you didn't know about me!" said Oceane.
Others started speaking out about the attacks using hashtags including #GaysBreakTheInternet and #QueersBreakTheInternet to express who they are. They told BuzzFeed News what message they wanted to send to the world.
Jack Gebben, 18, and Jason Kent, 18:
"As a gay couple in a world full of hate we share so much love between the two of us and nothing as violent as the shooting in Orlando will silence it. What happened this past weekend is traumatizing for many and painful for the entire gay community. Our sorrows go out to each and every one of the victims and their families/friends weeping over a death they could not escape.
"Violence will never win. It may defeat, but will never conquer. We're all so strong and will stand up to violence and give back twice the amount of love, our thoughts go out to everyone who's lives have been affected by this disaster, but love conquers hate. Love strong and love always!"
Emeli Avaloz, 18:
"I would like to tell the world to never live in fear because if they do then that means that they won. We need to stand together as one.❤️💛💚💙💜"
Nora Dame, 18:
"There's an extra stigma when you're... LGBTQ and non-white. It's important to raise awareness to this matter more especially since the shooting happened while there was a Latino night and during immigrant heritage month."
Eliza Berlage, 25:
"I would just like to say that I'm a bisexual woman I'm so grateful to have my incredible queer friends and family," said Eliza, 25.
"The attack in Orlando is an atrocious act of homophobic violence. We must speak up, we must not be silenced. This is a political attack and we must value queer people. The lives taken were largely queer people of colour who are more marginalised than any other group. It should have been a celebration for queer Latinos but it was instead a night of destruction."
Jordyn, 18:
"Being yourself should not be a courageous act and I'm very proud to be in such a strong community."
Melissa, 18:
"Why would you rather see two men holding guns than holding hands?"
Dominic Buscemi, 17:
"We have to work together as a community to get rid of homophobes and LGBT+ hate even though it might take a while; we just need to be patient and create a safe environment for everyone no matter what race they are, what religion they practice, how old they are, LGBT+ or not everyone has the right to feel safe."
Bailey Burk, 19:
Kian, 17:
UPDATE
Identifying details of one of the participants in this story were changed and anonymised, along with the removal of pictures, as a safeguarding measure.