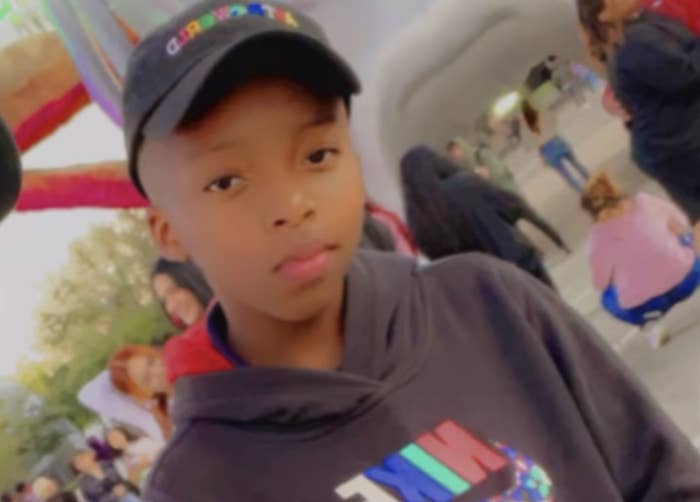 Ezra Blount, a 9-year-old who is believed to be the youngest victim of the Astroworld tragedy, has died following injuries he sustained at the music festival.
His death was confirmed in a statement by attorney Ben Crump, who had initially filed a million-dollar lawsuit on behalf of the Blount family against rapper Travis Scott and organizer Live Nation alleging "grossly negligent conduct" at the event.
"The Blount family tonight is grieving the incomprehensible loss of their precious young son," Crump said. "This should not have been the outcome of taking their son to a concert, what should have been a joyful celebration. Ezra's death is absolutely heartbreaking."
Nine other concertgoers, including a 14-year-old and a 16-year-old, died after a crowd surged toward the stage on Nov. 5, the first day of the two-day festival.

Ezra and his father, Treston Blount, were among a crowd of 50,000 who attended the sold-out Astroworld festival, which ended in tragedy after a crowd surge crushed concertgoers as Scott performed.
The boy sustained severe damage to his brain, kidney, and liver after being "kicked, stepped on, and trampled, and nearly crushed to death," according to the lawsuit filed by his family.

In a GoFundMe created to cover Ezra's medical bills, Treston recalled his final moments with his son.
"I had my son on my shoulders awaiting Drake's stage appearance," he wrote. "I began to be crushed until I couldn't breathe. I passed out and I woke up and my son was gone."
Ezra was discovered at a hospital in Houston where he had been admitted as a John Doe, according to Rolling Stone.
His injuries included severe swelling in the back of his brain and severe organ damage.
"I am saddened to learn of Ezra's death this evening. Our city tonight prays for his mom, dad, grandparents, other family members and classmates at this time," Houston Mayor Sylvester Turner said in a statement.
Astroworld promoter Live Nation said, "We are heartbroken by this news and our deepest sympathies go out to the family and friends," in a statement to BuzzFeed News.
Travis Scott did not immediately respond to requests for comment.