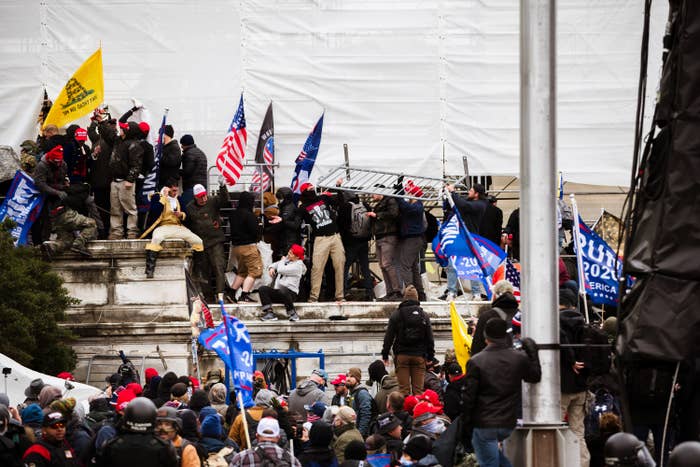 WASHINGTON — A federal judge on Tuesday questioned why the government hadn't charged a woman with threatening a member of Congress after she was recorded on video at the Capitol on Jan. 6 saying, "We were looking for Nancy to shoot her in the friggin' brain, but we didn't find her."
Dawn Bancroft of Pennsylvania took a deal with prosecutors and was appearing in court to plead guilty to one count of illegally parading, demonstrating, or picketing in the Capitol. She wasn't charged for her expression of violence towards House Speaker Nancy Pelosi, but the government included it in its description of what Bancroft admitted doing that day; the video isn't public.
US District Judge Emmet Sullivan called the statement about Pelosi "horrible" and "outrageous" and asked the prosecutor: "Did that not rise to the level of a threat?"
Assistant US Attorney Sean Murphy explained to the judge that Bancroft had made the statement as she was leaving the Capitol, so the government decided not to charge her for making a threat. There is no evidence that Bancroft was armed at the time.
It was the latest instance of a judge probing charging decisions by the federal prosecutors handling Capitol riot cases. Judges presiding over some of these cases have asked if allowing rioters to plead guilty to low-level misdemeanors was appropriate given their participation in a broader mob attack on Congress, and why prosecutors were taking certain misdemeanors off the table in plea deals that would give judges the option to impose longer-term court supervision.
Sullivan didn't press the government further about its decision to not charge Bancroft with making a threat but did ask Bancroft to explain herself. Bancroft said it didn't reflect why she'd gone inside the Capitol and that she wasn't sure why she said it at the time. She repeatedly called the comment "stupid" and said she'd meant it as a joke; her lawyer noted that Bancroft didn't post it on the internet and hadn't intended for it to be public, but sent it to a friend.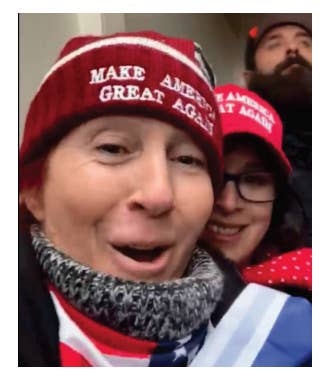 Sullivan asked if Bancroft's friend posted the video online, and Bancroft's lawyer said no — the friend had turned it over to the FBI, she said.
"That's what friends are for," the judge quipped in response.
Bancroft was among the early wave of people charged in the insurrection. She was arrested on Jan. 29 and then allowed to go home while her case was pending. BuzzFeed News previously reported that she had owned a CrossFit-affiliated gym and that the company ended its relationship with her after her arrest.
Her charging papers described how an unidentified tipster reported Bancroft to the FBI on Jan. 12 and provided a selfie-style video of Bancroft and another woman who ended up being her codefendant, Diana Santos-Smith, as they were leaving the Capitol. According to the government, the pair spent less than a minute physically inside the building.
According to the government, Bancroft can be heard in the video saying, "We broke into the Capitol…we got inside, we did our part," before making the comment about wanting to shoot Pelosi.
Bancroft and Santos-Smith agreed to speak with the FBI on Jan. 20 and both admitted to going into the Capitol. Bancroft acknowledged recording the video at issue but said at the time that she'd deleted it and that she'd sent it to her children and then told them to delete it, too. On Tuesday, she told Sullivan that she'd decided to plead guilty because she wanted to "accept my responsibility" for her part in the Jan. 6 riots.
"I did it, I'm guilty, and I'm gonna take the consequences for what I did," she said.
Sullivan made clear to Bancroft that he was disturbed by what she'd said — he said her case was an example of how people "morphed into terrorists" on Jan. 6 — and that the Pelosi statement was something that he'd focus on when she came back before him for sentencing on Jan. 25. The misdemeanor charge that she pleaded guilty to carries a maximum sentence of six months in prison. Santos-Smith pleaded guilty to the same count.