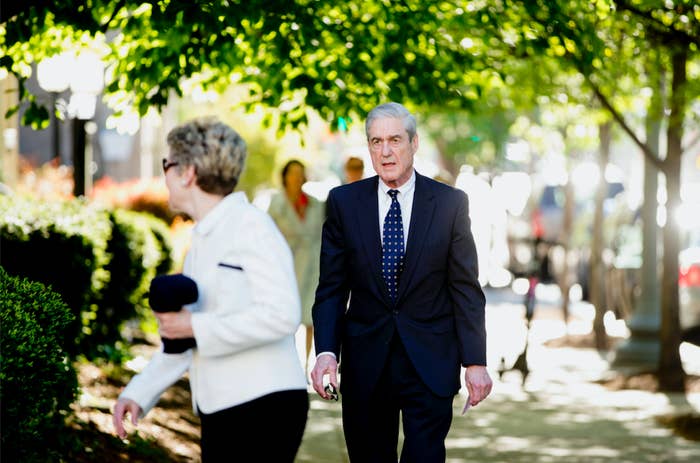 WASHINGTON – Attorney General Bill Barr on Wednesday defended his decision not to reveal until now a letter he'd received from special counsel Robert Mueller in late March expressing concern over how Barr was handling the end of the investigation.
Testifying before the Senate Judiciary Committee, Barr fielded questions from skeptical Democrats about testimony he gave last month to Congress that never mentioned a March 27 letter from Mueller saying that Barr's March 24 report summarizing the special counsel's conclusions "did not fully capture the context, nature, and substance of this Office's work and conclusions."

Two weeks later, at an April 9 hearing, Barr was asked about reports that members of Mueller's team were frustrated with Barr's March 24 letter, and about whether he knew what those reports were referencing. Barr said he did not. Pressed on Wednesday about whether he gave truthful answers to Congress last month, Barr testified that he'd spoken with Mueller directly — not with unidentified members of Mueller's team cited in news reports — and that, regardless, he didn't believe Mueller objected to the accuracy of Barr's summary but, rather, that the special counsel was worried it lacked context and was being misinterpreted.
"My view of events was that there was a lot of criticism of the special counsel for the ensuing few days, and on Thursday [March 28] I got this letter. And when I talked to the special counsel about the letter, my understanding was his concern was not the accuracy of the statement of the findings in my letter but that he wanted more out there to provide additional context to explain his reasoning on why he didn't reach a decision on obstruction," Barr said. (The Justice Department said it received Mueller's March 27 letter the next day.)
Barr compared Mueller's concerns to a prosecutor asking a judge why his verdict didn't reference all of the work the prosecutor did. "I'm out there saying here is the verdict, and the prosecutor comes up and taps me on the shoulder and says, 'Well, the verdict doesn't really fully capture all my work. How about that great, you know, cross-examination I did, or how about that third day of trial where I did that?' ... I'm not trying to capture everything. I'm just trying to state the verdict," Barr said.
Democrats on the committee repeatedly asked Barr to explain why he didn't bring up Mueller's letter earlier. Democratic Sen. Mazie Hirono had the strongest criticism, telling Barr point blank: "You lied to Congress."
Hirono began her questions by telling Barr that he was no different from Rudy Giuliani — the president's personal attorney — White House adviser Kellyanne Conway, "or any of the other people who sacrifice their once decent reputation for the grifter and liar who sits in the oval office." At the end of her time, Committee Chair Lindsey Graham said she had "slandered this man from top to bottom."
"You certainly have your opinion and I have mine," Hirono replied.
Democratic Sen. Patrick Leahy said he believed Barr's answer to Congress last month was "purposely misleading."
Committee members expressed interest in hearing from Mueller directly, and Barr signaled on Wednesday that he wouldn't oppose that. No congressional committee has formally invited Mueller to testify since the release of his report.
Mueller's letter, first reported Tuesday night by the Washington Post and released by House Judiciary Committee Democrats minutes before Barr's hearing began Wednesday, represented an extraordinary written expression of concern by Mueller over how Barr managed the release of information about Mueller's report before making the full version available to the public, albeit with redactions.
In the letter, Mueller told Barr that he could, and should, release key sections of his 400-plus-page report right away. Mueller wrote that while he understood that the department needed time to review the entire report before releasing it, "that process need not delay release" of the introductions and executive summaries of both volumes of Mueller's report — sections that lay out in detail the facts that Mueller's office gathered and the analysis of special counsel attorneys.
The Justice Department released a redacted version of Mueller's report April 18, more than three weeks after Mueller told Barr he could release the introductions and executive summaries.
The letter makes clear that this was not the first time Mueller expressed those concerns to the Justice Department; he wrote that his office "communicated that concern to the Department on the morning of March 25," the day after Barr's letter summarizing the special counsel's key findings.
"There is now public confusion about critical aspects of the results of our investigation. This threatens to undermine a central purpose for which the Department appointed the Special Counsel: to assure full public confidence in the outcome of the investigations," Mueller wrote.
Mueller wrote that releasing the introductions and executive summaries "would alleviate the misunderstandings that have arisen and would answer congressional and public questions about the nature and outcome of our investigation."
In a statement Tuesday night, Justice Department spokesperson Kerri Kupec said that Barr called Mueller after receiving his letter and that Mueller "emphasized that nothing in the Attorney General's March 24 letter was inaccurate or misleading."
"But, he expressed frustration over the lack of context and the resulting media coverage regarding the Special Counsel's obstruction analysis. They then discussed whether additional context from the report would be helpful and could be quickly released. However, the Attorney General ultimately determined that it would not be productive to release the report in piecemeal fashion. The Attorney General and the Special Counsel agreed to get the full report out with necessary redactions as expeditiously as possible," Kupec said.
Barr testified that there were written notes about his call with Mueller. Sen. Richard Blumenthal asked if senators could see them. Barr said no. When Blumenthal asked why, Barr replied, "Why should you have them?"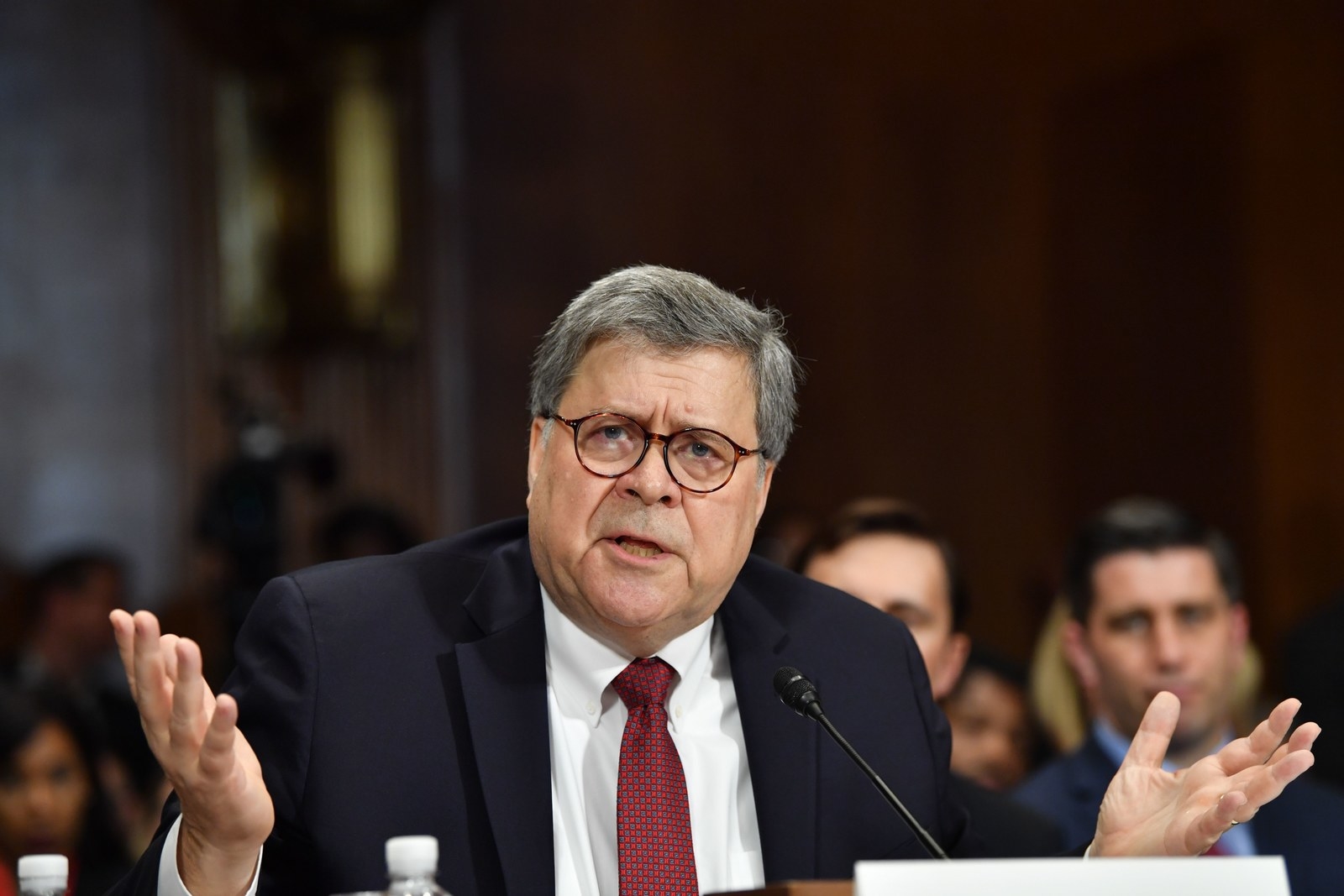 Barr's Testimony
Testifying before the Senate Judiciary Committee on Wednesday, Barr shared new details about his communications with Mueller leading up to the release of the report on April 18. He said he met with Mueller on March 5 to discuss the conclusion of the investigation. He learned for the first time at that meeting that Mueller did not plan to reach a formal decision about whether the president had committed the crime of obstruction of justice.
"We were, frankly, surprised," Barr said.
After years of a united front between the Justice Department and Mueller's office, Barr's testimony revealed rifts. He said he thought that if Mueller didn't plan on making a prosecutorial decision about the obstruction issue, he shouldn't have carried out the investigation.
Barr also partially blamed Mueller for the time it took to release the report to the public. Barr said that at the March 5 meeting, he asked Mueller to make clear when he submitted his report what information needed to be redacted because it was confidential grand jury material. When Mueller sent the report, however, Mueller hadn't done that, Barr said. He said it became clear it would take three or four weeks before they could release the document.
Barr called Mueller's March 27 letter "a bit snitty," and said he thought it was probably written by a member of Mueller's staff. The letter is signed by Mueller.

Barr testified that he decided to prepare his March 24 letter summarizing Mueller's "principal conclusions" because once news broke that Mueller had finished his investigation, "the body politic was in a high state of agitation," and pundits were predicting more indictments and saying that any delays were a sign that the president faced legal jeopardy.
"I didn't feel that it was in the public interest to allow this to go on for several weeks without saying anything," Barr said.
As for Mueller's request that Barr release the introductions and executive summaries in the meantime, Barr said he did not want to roll out the report in pieces.
Barr's prepared opening statement stated that he and Deputy Attorney General Rod Rosenstein did not overrule any redactions Justice Department attorneys made in consultation with Mueller's office, and that they didn't ask for any additional redactions. Graham asked Barr if Mueller objected to any of the redactions. Barr hedged, saying that he wouldn't use the term "objected," but that there were "a few judgment calls" about whether information should stay secret because it concerned the reputations of third parties. He did not elaborate on what those redactions were about.
Early in the hearing, Republicans focused many of their questions on the origins of the investigation into Russian interference during the Obama administration and early in the Trump administration, as opposed to what Mueller found and how Barr handled the end of the probe. GOP senators asked about whether there was improper surveillance of Trump's campaign — Barr said he was reviewing "activities over the summer of 2016" — and sought commitments from Barr that he'd continue to pursue the issue now that Mueller's investigation was over.
Barr struggled to answer questions from Sen. Kamala Harris — one of three Democratic committee members who are running for president, in addition to Sens. Cory Booker and Amy Klobuchar — about whether Trump or anyone in the White House asked him to open a criminal investigation into anyone, or suggested it. It was the latter part that tripped up Barr. He said no one asked him to do so, but there had been "discussion of matters out there." He did not elaborate.
Trump has repeatedly said that Mueller and Barr exonerated him, even though Mueller stated in his report that he was not exonerating Trump on the question of whether the president committed obstruction. When Blumenthal said Barr had exonerated Trump, Barr pushed back, saying, "No. I didn't exonerate. I said that we did not believe that there was sufficient evidence to establish an obstruction offense, which is the job of the Justice Department."
Barr was scheduled to testify on Thursday before the House Judiciary Committee, but the Justice Department announced late Wednesday that the attorney general would not attend. The department objected to Committee Chair Jerry Nadler's plan to give staff attorneys time to question Barr, in addition to members.
"Unfortunately, even after the Attorney General volunteered to testify, Chairman Nadler placed conditions on the House Judiciary Committee hearing that are unprecedented and unnecessary. Congress and the Executive branch are co-equal branches of government, and each have a constitutional obligation to respect and accommodate one another's legitimate interests," Justice Department spokesperson Kerri Kupec said in a statement.
The House also has an outstanding subpoena to the Justice Department for the full, unredacted copy of Mueller's report, which was due Wednesday. Assuming the department refuses to comply, it could also spur contempt proceedings in the House, and potentially a lawsuit to enforce the demand.