A Judge Has Reduced The Release Conditions For John Hinckley, The Man Who Tried To Assassinate Reagan
Hinckley has been out of a hospital and living with his mother in Virginia for more than two years without incident, according to expert reports filed in court.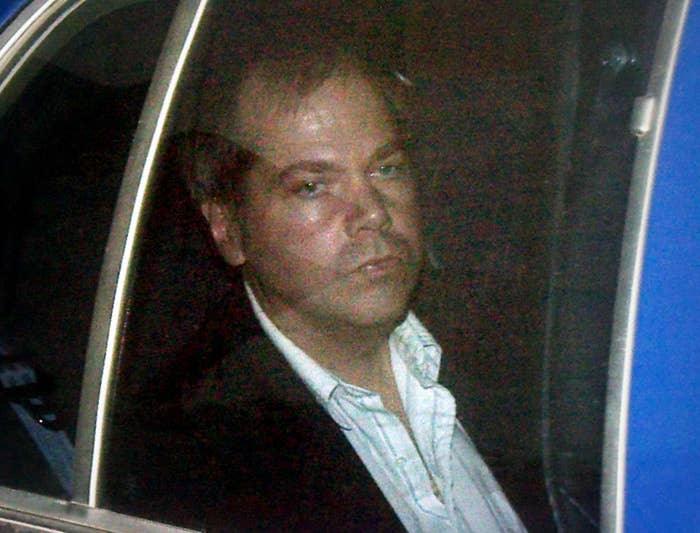 WASHINGTON — It's been more than two years since a federal judge ordered that John Hinckley Jr., the man who shot president Ronald Reagan in 1981, could leave the hospital where he'd been since he was found not guilty by reason of insanity for the assassination attempt.
Since then, he has been living in Virginia with his mother and with relative freedom. There have been no incidents or signs that the mental disease that led him to attempt to assassinate Reagan had returned, according to experts, and on Friday, a federal judge in Washington, DC, agreed to scale back the conditions Hinckley has to comply with in order to continue to live in the community.
Hinckley's lawyer, Barry Levine, told the judge that Hinckley was doing "exquisitely," and that in the not-so-distant future, he planned to ask the court to lift the conditions entirely. Speaking with BuzzFeed News after the hearing, Levine was reticent to share details about Hinckley's life in Williamsburg, Virginia, but stressed that experts had for years concluded that Hinckley was in full remission and posed no danger to the community. Hinckley did not attend Friday's hearing.
"I don't think it's reckless to say it's been flawless," he said.
US District Judge Paul Friedman, who has handled Hinckley's case since 2001, agreed to sign a new list of release conditions that Levine and the US Attorney's Office in Washington jointly developed. The changes included reducing the number of Hinckley's in-person visits to a doctor at St. Elizabeths Hospital in Washington, changing the reporting requirements to the judge from monthly to bi-monthly, increasing the geographical radius where Hinckley could drive alone, and making provisions for him to look for new living arrangements; his mother is in her nineties.
In 1981, Hinckley was suffering from major depression and psychosis. He became obsessed with the actor Jodie Foster, and made the assassination attempt on Reagan in March of that year in the hopes of impressing her. He shot Reagan, press secretary James Brady, and a secret service officer and local police officer; Brady died in 2014 from his injuries. Hinckley was found not guilty by reason of insanity in 1982 and was committed to St. Elizabeths Hospital in Washington.
According to court papers, Hinckley hasn't displayed any symptoms of mental disease for more than three decades. Starting in 2006, he began making unsupervised visits with his family in Williamsburg, and his doctors and other experts, including those brought in by the government, agreed several years ago that he was ready for full-time leave from the hospital.
Friedman entered the order approving Hinckley's release in July 2016. It called for a risk assessment after 18 months, but Friedman explained in court Friday that there were some delays due to scheduling issues with experts. He said he'd received three expert reports, all recommending that Hinckley remain on full "convalescent" leave in Virginia. Friedman said the reports indicated Hinckley could use more exercise and social interaction, but generally there were no problems identified.
Levine told the judge there was "not a scintilla" of a doubt that Hinckley wouldn't do equally well under the scaled-back conditions.
The judge set another status hearing for June 2019.