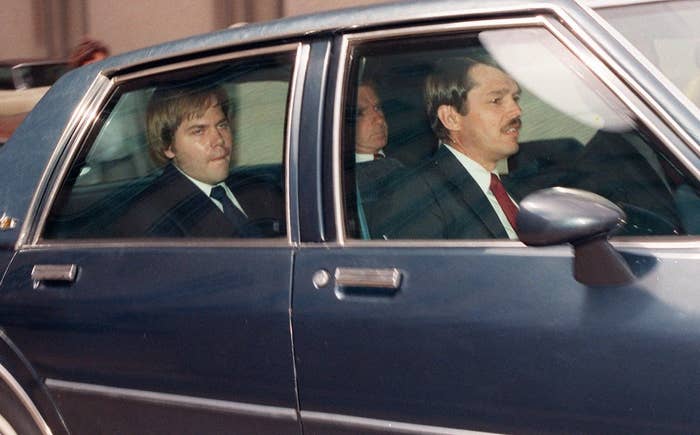 John Hinckley Jr., the man who attempted to assassinate former President Ronald Reagan and shot three people in 1981, was released on Saturday from the psychiatric hospital that treated him after 35 years of detainment.
A federal judge ordered his release from St. Elizabeth's Hospital in Washington, DC, on July 27 after deciding that Hinckley, 61, no longer posed a threat to society.
A hospital spokesperson confirmed to the Washington Post that all patients who had been scheduled to leave Saturday had been released.
He will now live under the care of his 90-year-old mother in Williamsburg, Virginia, as stated in US District Judge Paul Friedman's July ruling.
"It is fair to say that the lives of few people have been scrutinized with the care and detail that John Hinckley's has been," Friedman wrote. "Indeed, it is difficult for the Court to imagine a more thorough evidentiary and clinical record on which to base a conclusion as to whether a specific person will present a danger to himself or others in the reasonable future."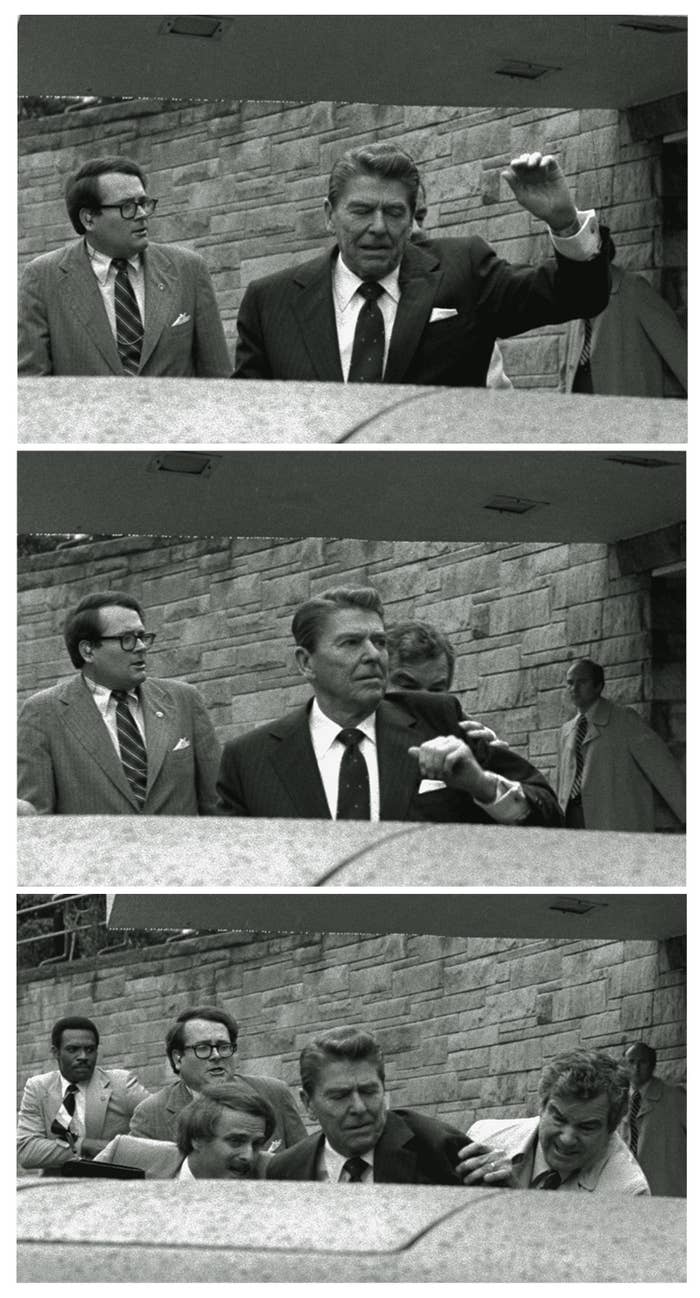 In a lengthy ruling, the judge concluded "the Court finds by a preponderance of the evidence that Mr. Hinckley presents no danger to himself or to others in the reasonable future if released on full-time convalescent leave to Williamsburg under the conditions proposed by the hospital."

Additional restrictions laid out by the judge could be employed as soon as 12 months after Hinckley's release.
Hinckley was 25 years old when he attempted to fatally shoot Reagan outside the Washington Hilton hotel, wounding the former president. He also seriously injured press secretary James Brady, US Secret Service agent Tim McCarthy, and DC police officer Thomas Delahanty.
All of the men survived the attack, but Brady, whom Hinckley shot in the head, was left paralyzed and later died from the gunshot wound in 2014.
Hinckley later admitted to authorities that he attempted to kill the president in order to impress Jodie Foster, with whom he had become obsessed after her film Taxi Driver. The movie's male protagonist tries to win the heart of a woman, played by Foster, by attempting to assassinate a presidential candidate.
His trial, in which he was up against 13 charges, took seven weeks. A federal jury ultimately found him not guilty by reason of insanity on June 21, 1982, a decision that sparked a legal debate nationwide about the conditions under which an insanity defense should be considered.
As a result, 38 states amended their laws to increase the standard of proof for the insanity defense, according to the Washington Post.

In his ruling, Friedman spoke about Hinckley's deteriorating health as he explained his reasoning for his release.
In addition to a suicide attempt following the jury's verdict, he continues to suffer from arthritis, high blood pressure, "and other various physical ailments like many men his age," Friedman said.
Friedman added that Hinckley "has displayed no symptoms of active mental illness, exhibited no violent behavior, shown no interest in weapons, and demonstrated no suicidal ideation."
Hinckley has also completed more than 80 unsupervised visits home with his family, with two minor exceptions.
The independent, government-appointed psychological experts, as well as those connected to his case, unanimously agreed that Hinckley was ready for a full-time convalescent leave, Friedman wrote in his ruling.